History is never boring, never gray or unimportant, but old monochromatic photos can sometimes make it look less lively and exciting than it really is. Apart from adding extra dimension to the picture, color also builds upon the existing information on a picture. For example, did you know that the Eiffel Tower was initially painted in a brick red color to better protect it from rust, rather than the usual brown or ocher hue we usually see in modern pictures?
By recoloring old photographs, we can capture these types of differences and show a new side of the vintage photos we all know and love. Digital artists at Dynamichrome project decided to do just that and recolored over 100 historical monochrome photos with historical accuracy and amazing precision.
To view a select 14 of these wonderful transformations, click on the black and white pictures below and a recolored version of the same photo will appear.
The Eiffel Tower under construction in 1888.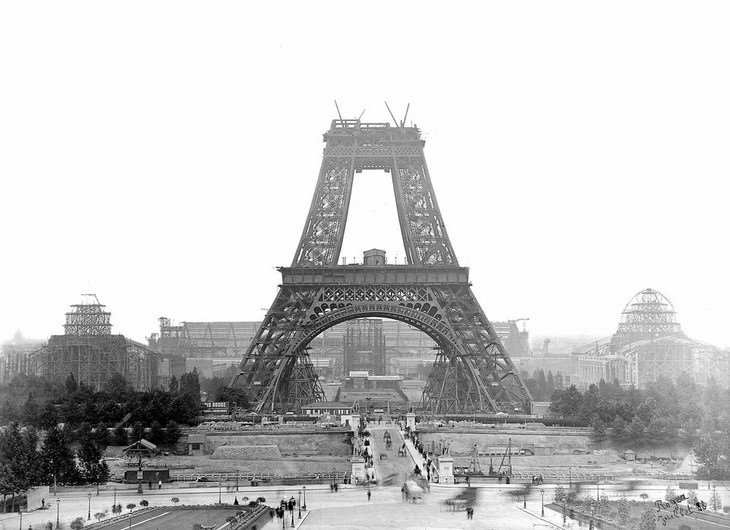 The Eiffel Tower. Roger Viollet/Getty/ Dynamichrome
The Taj Mahal in bamboo covers during World War II (1942) to protect it from enemy bombardment.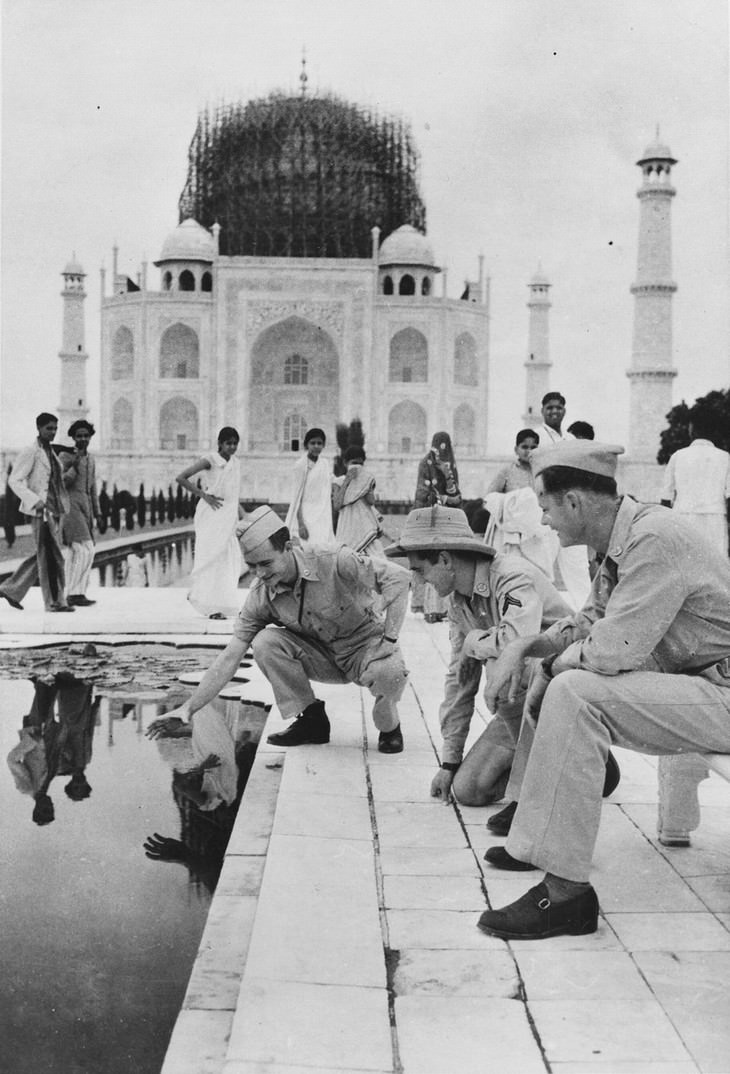 The Taj Mahal. Library of Congress/ Dynamichrome
Riding in one of the pipes at the Hoover Dam during its construction in 1935.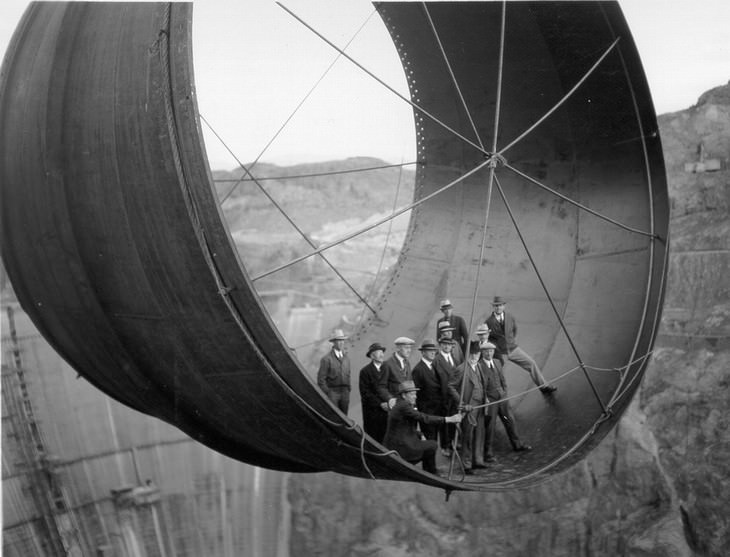 The Hoover Dam. Bureau of Reclamation/ Dynamichrome
Mulberry Street, NYC, in 1900, filled with vendors and crowds of shoppers.
Mulberry Street. Detroit Publishing Co/Library of Congress/ Dynamichrome
The half-built Tower Bridge in 1881 London.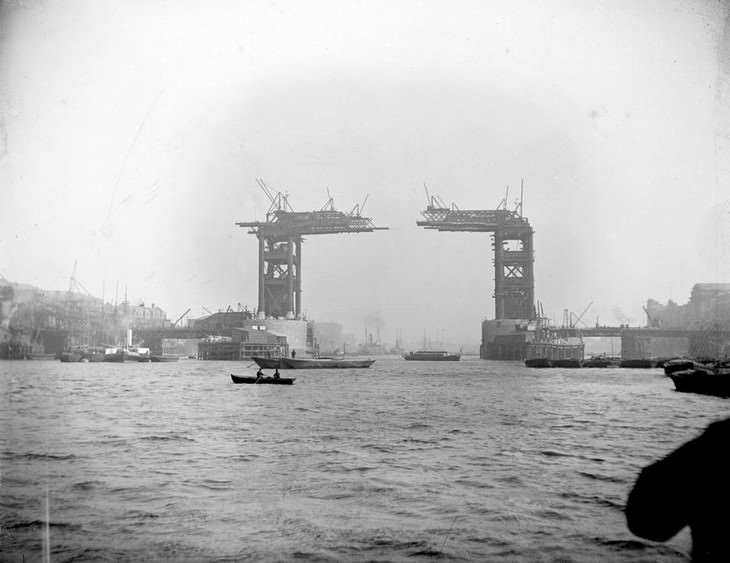 The Tower Bridge. English Heritage/Heritage Images/Getty/ Dynamichrome
Yet another bridge under construction, this time the Golden Gate Bridge at its early stages of construction in San Francisco, CA in 1934.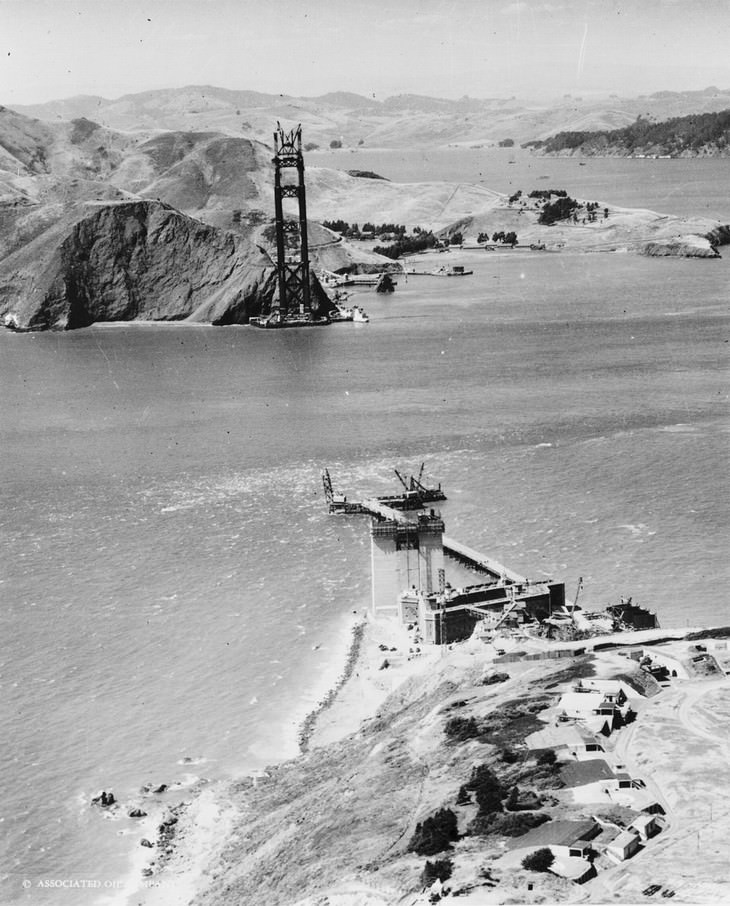 The Golden Gate Bridge. Library of Congress/Chas. M. Hiller/ Dynamichrome
A Scout Bomber Douglas balances on the nose after crash-landing on an aircraft carrier deck in 1943.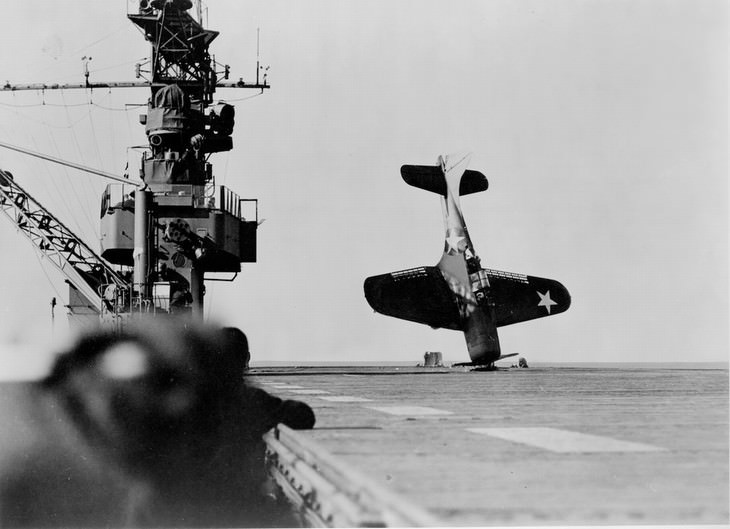 A dive bomber. Library of Congress/ Dynamichrome
Chinese immigrants walking through the so-called 'street of gamblers' in San Francisco, photographed by Arnold Genthe in 1896.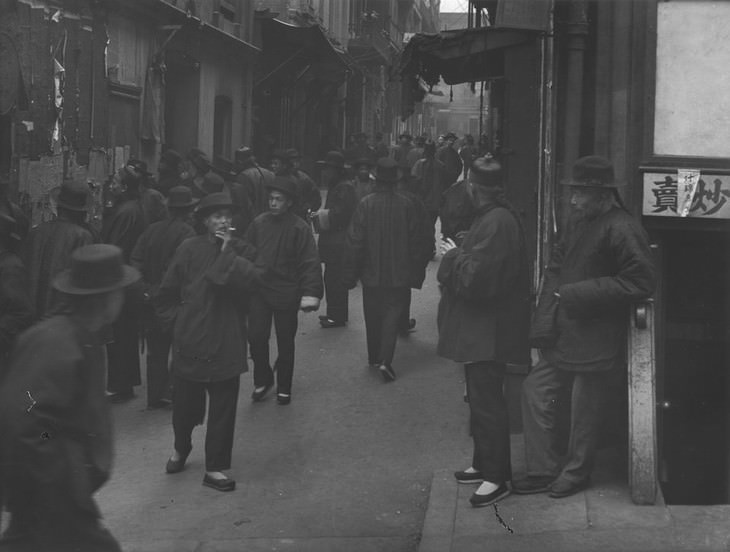 The Street of Gamblers. Arnold Genthe/Library of Congress/ Dynamichrome
A 1864 photograph of a slave auction house in Atlanta, Georgia being guarded by a Union soldier during the American Civil War.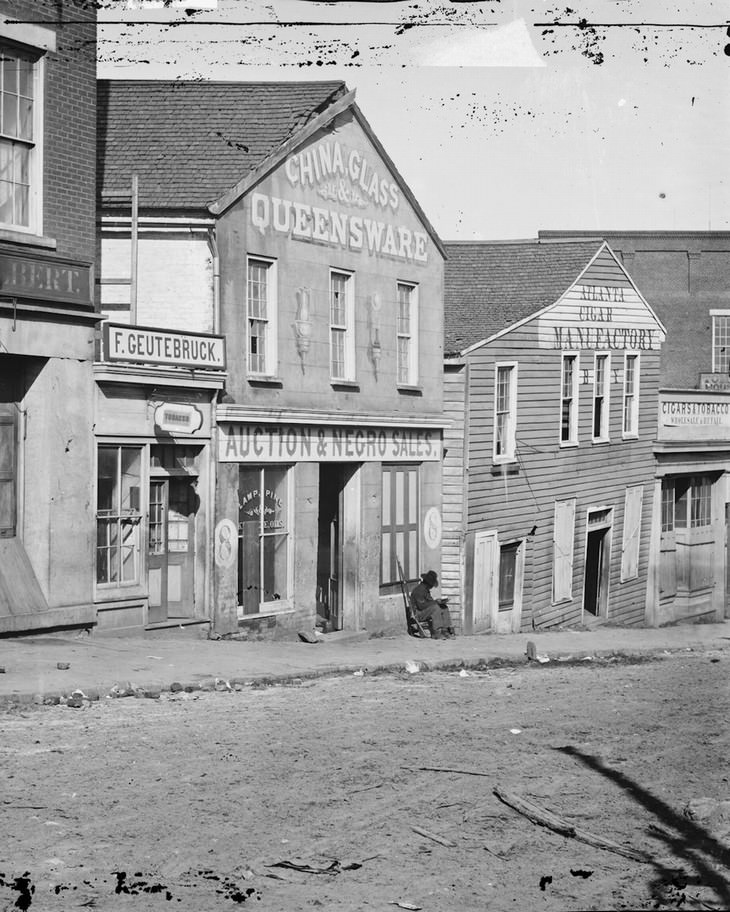 A slave auction house. George N. Barnard/Library of Congress/ Dynamichrome
The interior of a recovered U-Boat that was sunk in the North Sea.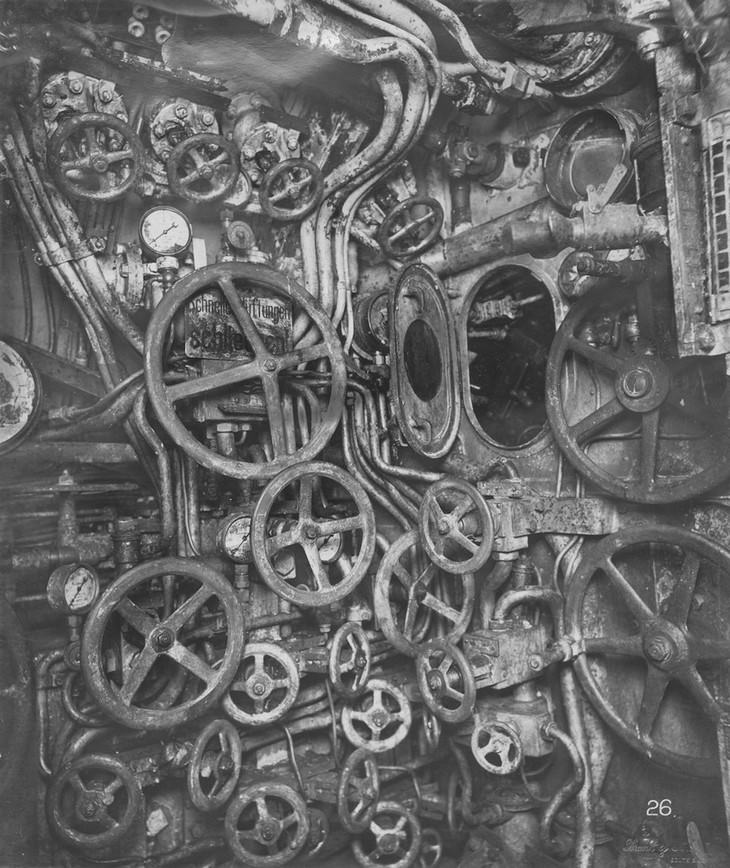 A U-Boat. Tyne and Wear Museums & Archives/ Dynamichrome
Wilbur Wright on a glider flying down a slope in Kitty Hawk, NC, just one year before the famed first powered flight in 1903.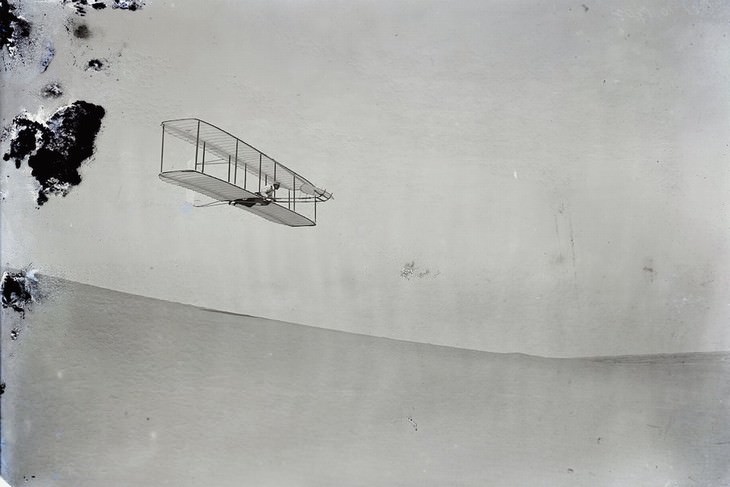 Wilbur Wright flying. Wright Brothers/Library of Congress/ Dynamichrome
The work atmosphere at Frédéric Auguste Bartholdi's workshop in Paris (1882) during the construction of the Statue of Liberty.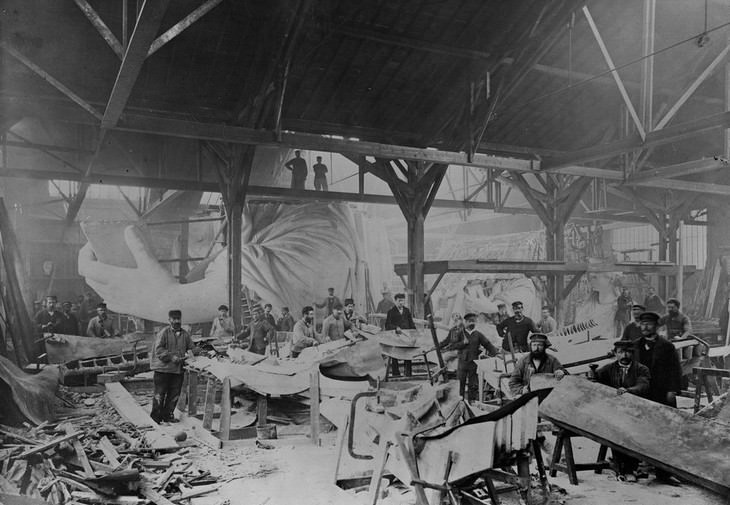 The Statue of Liberty. Albert Fernique/Library of Congress/ Dynamichrome
A portrait of a 'Laplander' woman in native dress featured in National Geographic magazine in 1907.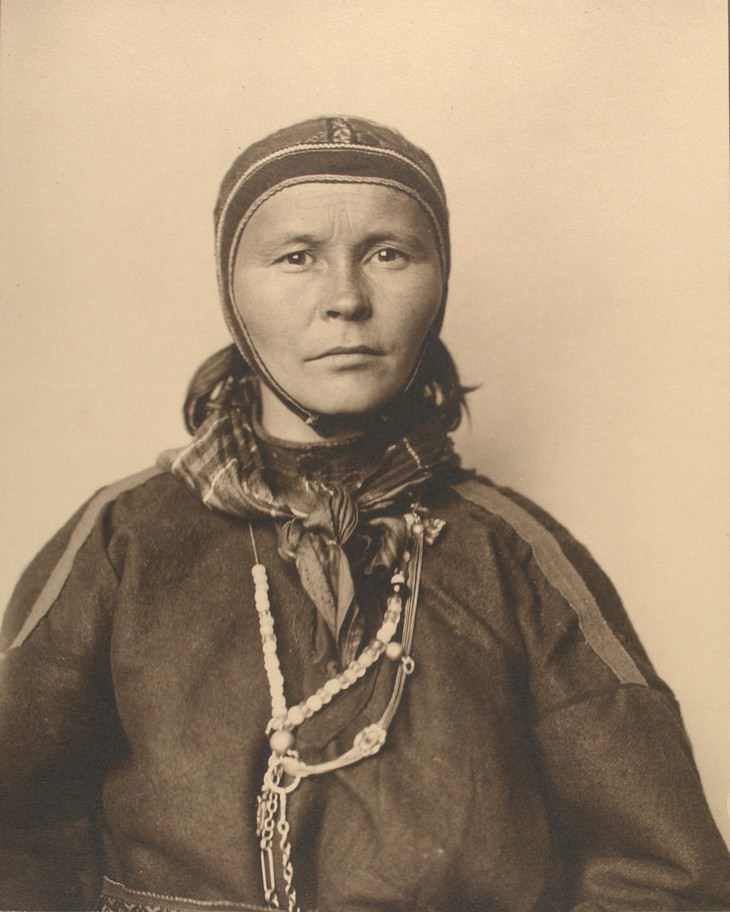 An immigrant on Ellis Island. Augustus Francis Sherman/New York Public Library/ Dynamichrome
The sculpting of Mount Rushmore in 1932, almost 10 years before completion.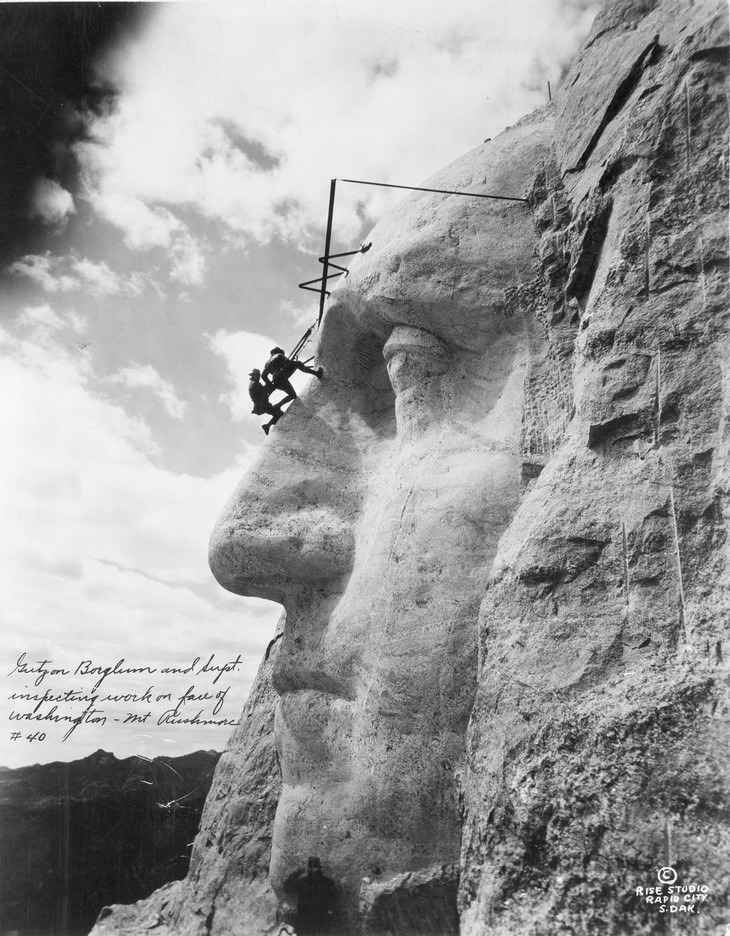 Mount Rushmore. Library of Congress/ Dynamichrome