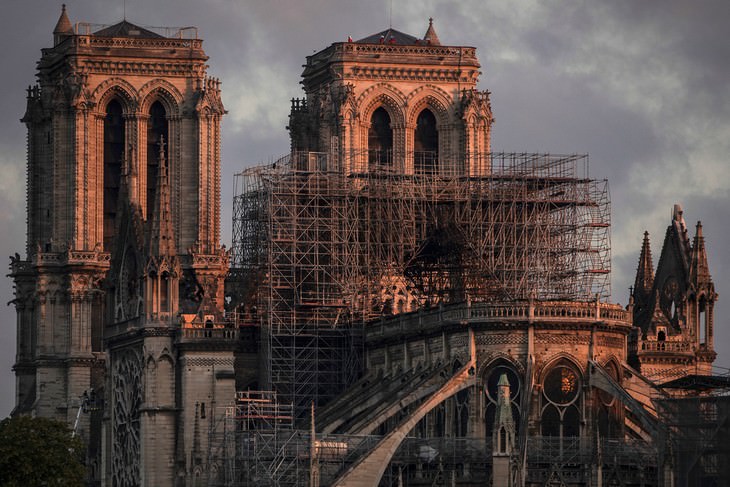 1. AJ6 Studio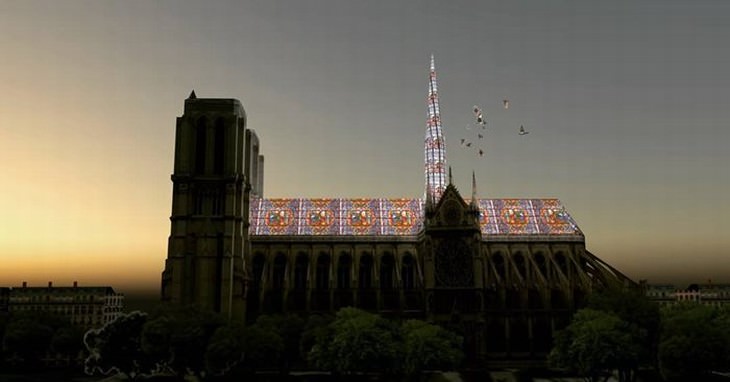 AJ6 Studio
The first contestant on our list is a architecture firm based in São Paulo, who decided to stick to the Gothic heritage of the cathedral. They proposed that Notre-Dame should have a roof and spire consisting of sheer stained glass executed in the classic medieval traditions.
2. Studio Fuksas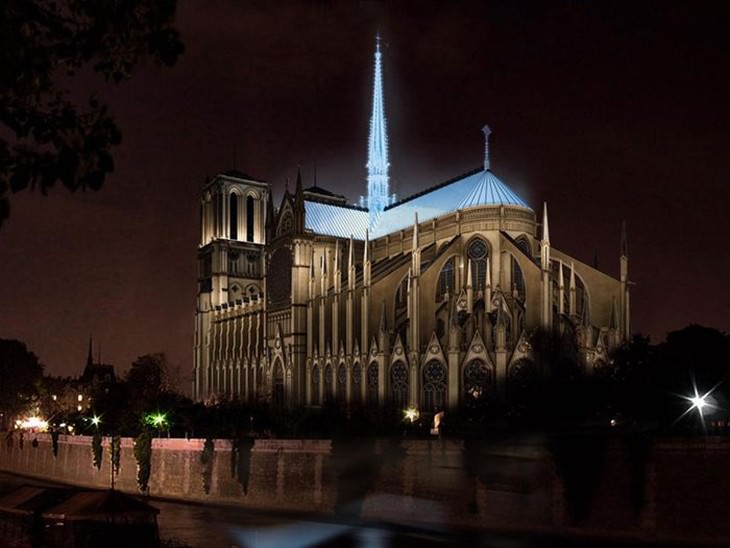 Studio Fuksas
A architect couple from Italy, Massimiliano and Doriana Fuksas, suggest adding a contemporary spire and roof made from Baccarat crystal to Notre Dame. The addition would be lit at night, giving an almost digital feel to it. The architects state that their design combines a sense of fragility of historical heritage with spirituality.
3. Studio Nab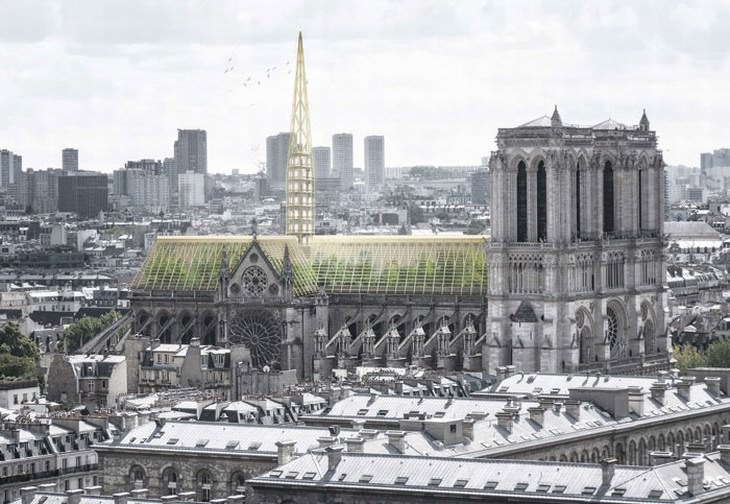 Studio NAB
A group of French architects from Studio Nab envision the new spire and roof as a rooftop greenhouse with a golden framing. They claim that their project embraces more modern values: biodiversity, education and solidarity.
4. Conc3rde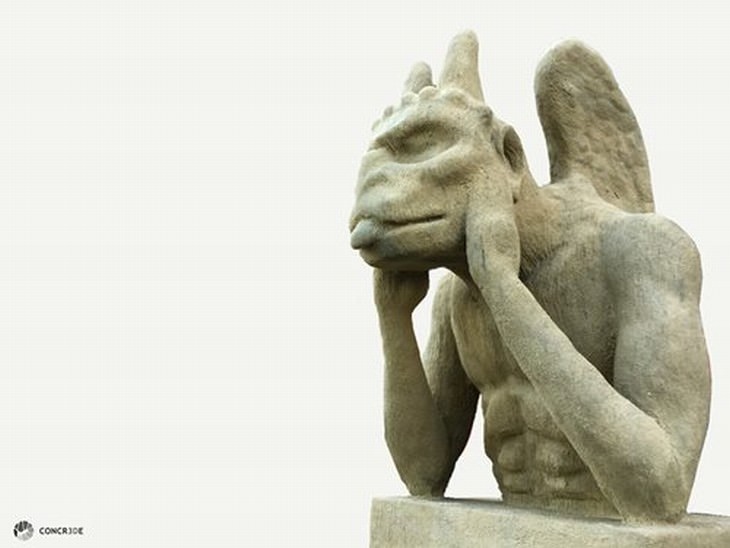 Conc3rde
Dutch designers at Conc3rde have a very creative solution. The suggest 3D printing the missing sections of Notre Dame. The studio already printed their version of Le Styrge, which can be seen above, and they claim that they can even reuse the ashes from the Notre Dame fire as a material to reconstruct the missing structures.
5. Mathieu Lehanneur
French designer Mathieu Lehanneur has a provocative idea of rebuilding the spire as it was caught in flames, with the intention of capturing the tragic historical moment. His design features a golden flame-like structure towering over an exact replica of the roof.
6. Kiss the Architect
Kiss the Architect studio from Cyprus would rebuild the spire in the form of a futuristic combination of balls and arches ascending around a staircase somewhat reminiscent of Industrial revolution mechanism designs.
7. Vizum Atelier
Vizum Atelier from Bratislava have my personal favorite design suggestion. Click on the arrow in the right side of the picture above see more photos. They propose to build a sleek tower that would have a beam of light shining directly upward at night. This design reflects the historical purpose of Gothic cathedrals like the Notre Dame, where ancient architects aimed for their majestic creations to reach the sky.
Cover Image: architectureanddesign