Magic has been around since as far back as 2700 BC, though at the time, it was mostly conjuring tricks. As the art form progressed over centuries, and the audience along with it, most magic acts now are diverse and universal, covering everything from conjuring to levitation, balancing acts, illusions, disappearing tricks, escape artistry, mental tricks and forms of hypnosis. In many cases, the tricks have been revealed, but it in no way undercuts the sheer astonishing nature of each feat performed.
These 10 magicians are proof of that and have significantly influenced the development of magic over the last few centuries and even today.
1. Harry August Jansen, A.K.A Dante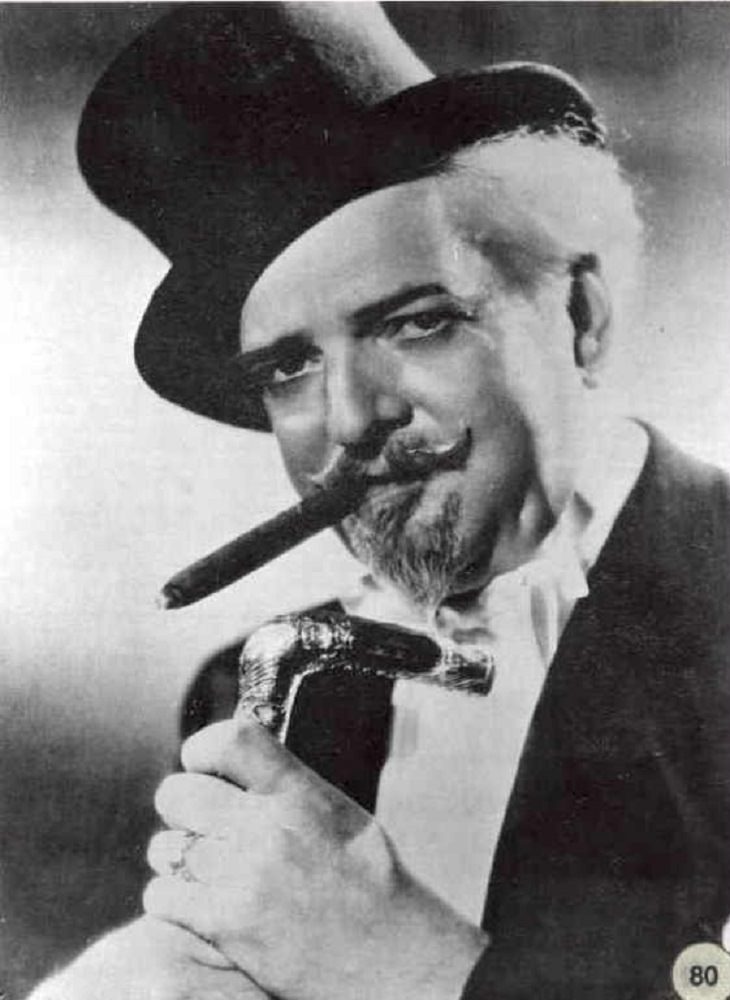 (Dante, AKA Harry August Jansen. Source: State Library of Victoria Collections, Wikimedia Commons)
Harry August Jansen was originally from Denmark, but traveled the globe as Dante the Magician. His act, which also graced the stages of Broadway multiple times, was called "Sim Sala Bim" which were also the "magic words" used by him during his act.
Dante was at his highest peak of performing in early and mid 20th century during what was termed as the Golden Age of Magic. His specialty was illusions, and he was one of the few artists at that time to perform the "Saw the Woman in Half" trick, which was first created by Horace Goldin.
The acts of this magician are timeless. Some of his other tricks include "The Magician's Rehearsal", "Black and White" and "The Un-Sevilled Barber". He was often thought of as the King of Magicians.
To enjoy the magic of Dante, click the play button on the following video:
2. Jean Eugene Robert Houdin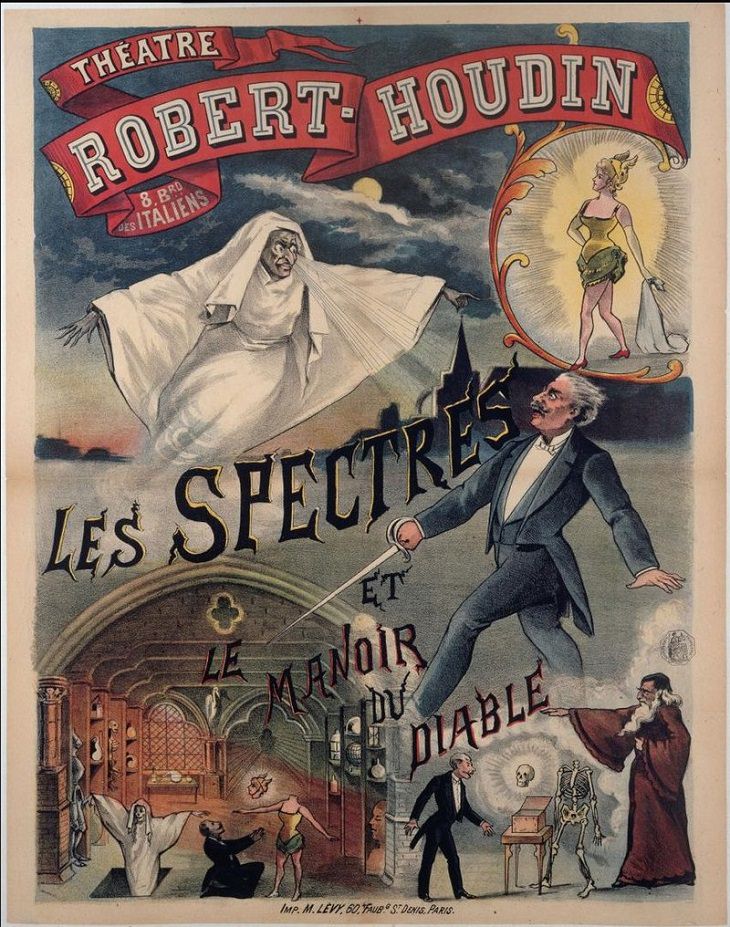 Before all the great magicians we know, came Jean Eugene Robert-Houdin, renowned as the father of Modern Magic. This French Magician performed tricks of illusion, using electrical instruments and innovations, and even elements of mentalism.
For ten years in the mid-19th century, he ran a successful magical theater. He also used his magic to help to end a revolution: he was hired by the French Government to address the aggression growing in Algeria, which was at the time a colony in France.
Our next great magician, whom I'm sure you'll all know, was greatly inspired by this incredible performer.
To enjoy the magic of Robert-Houdin, watch the following video:
3. Harry Houdini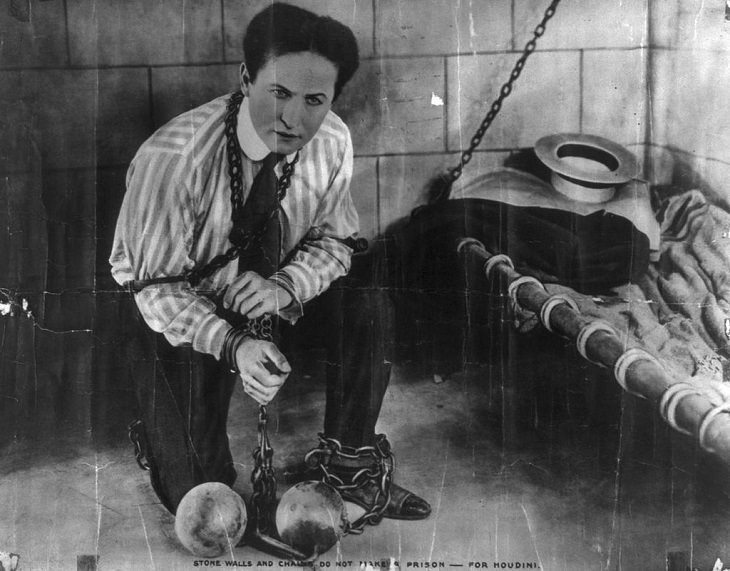 (Harry Houdini. Source: Famous Players - Lasky Corporation)
If you thought the previous magician's name sounded very familiar, that is no coincidence. Erik Weisz, who later changed his name to Harry Weiss, was an American of Hungarian descent. He would one day become a brilliant illusionist and one of the world's greatest escape artists, under the stage name Harry Houdini, which he chose having been inspired by the great Robert-Houdin.
While his specialty was chain and box escapes, his talent had no limit. Despite his eventual fame, Houdini's career began on a rough note, gaining minimal to no attention. Then he came up with the "Challenge Act", in which he would escape from any handcuffs brought by members of the audience. It was from here that Houdini's talent spread and grew to the stuff of legend.
To enjoy the magic of Harry Houdini, watch the video below:
4. Harry Blackstone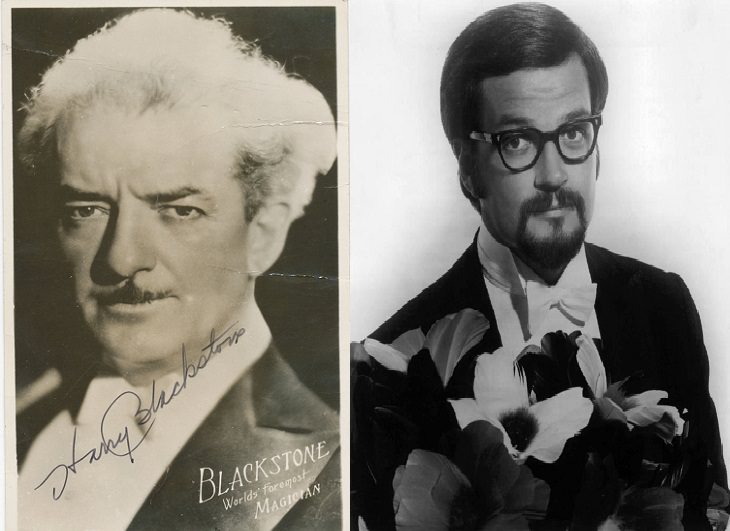 (Harry Blackstone Sr. (Left) and Harry Blackstone Jr. (Right). Source: Wikimedia Commons)
This name gives us a two for one special.
Harry Blackstone Sr. (born Harry Bouton Sr.) began his career as the Great Blackstone in the early to mid 20th Century, and had a range of illusions that he performed. Some were a bit on the gruesome side (but all were unharmed!) inspiring shock and awe, while others took a softer and more lively tone, like his floating light bulb trick, and the 'Vanishing Bird Cage', that was especially enjoyed by children.
He was especially famous during World War II, as he was a frequent USO performer. Over the course of his life, he was married three times and had 1 son, who became Harry Blackstone Jr, one of the greatest magicians of his time.
Inspired by the feats of his father, Harry Blackstone Jr. performed many of his predecessor's tricks, as well as quite a few of his own. He is most famous for having pulled out nearly 80,000 rabbits from his hat and sleeves, taking the classic trick to a whole new level. In both 1979 and 1985, Harry Bouton Blackstone Jr. was the winner of the Magician of the Year Award, granted by the Academy of Magical Arts.
To enjoy the magic of Harry Blackstone Jr., click the play button on the video below:
5. Penn and Teller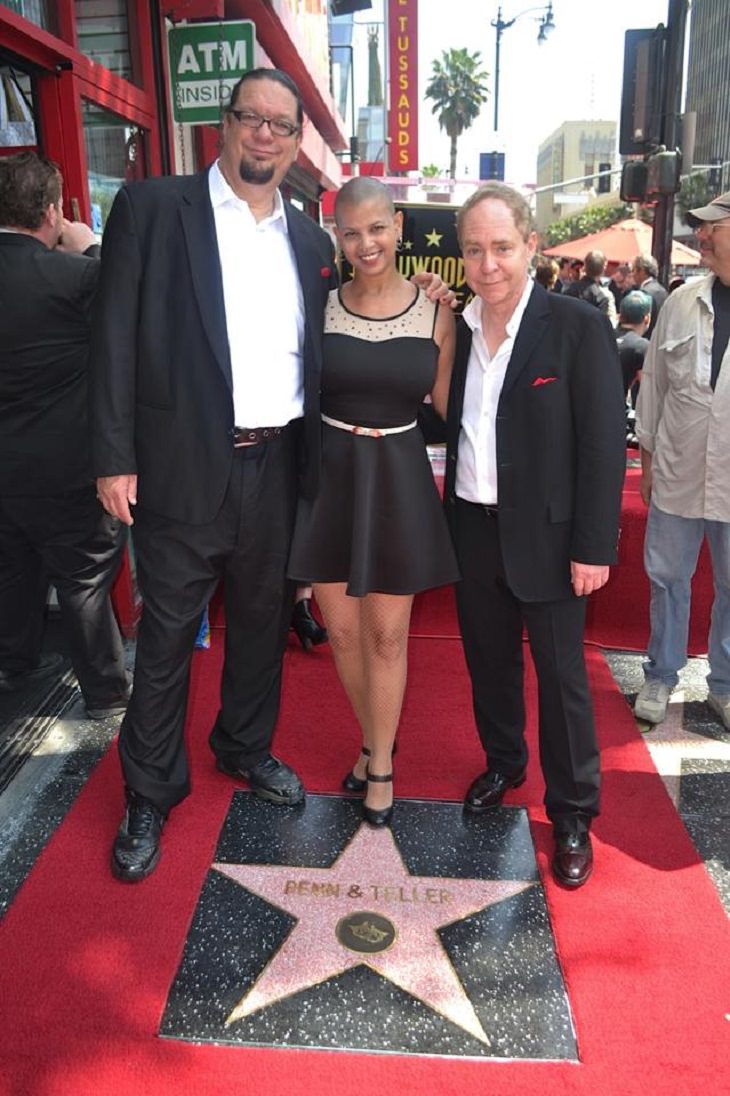 (Penn and Teller. Source: Hhenderson777, Wikimedia Commons)
This duo has been together since the 1970's and now, at the ages of 64 and 71 respectively, still perform in The Rio hotel in Las Vegas, in what has become the longest running headlining act in the history of Las Vegas.
Penn Jillette does the oration while Teller sticks to miming and non-verbal communication. Their act included elements of comedy, magic, mentalism and absolute showmanship, and eventually, they even used their time on screen to debunk myths and speak out on political issues.
In addition to their current show in Las Vegas, they are also the main runners of the show Penn and Teller: Fool Us, which began in 2011. In Fool Us, a wide variety of magicians are given the opportunity to perform their magic tricks, in front of an audience and for the purpose of, you guessed it, fooling Penn and Teller.
The idea is to see which magicians have tricks that can't be debunked by these experts in the magical arts, with a keen knowledge of magic history. While this duo is quick at catching how most illusions are performed, there are the occasional few that astound even them!
To enjoy the magic of Penn & Teller, simply watch the following video:
6. Ricky Jay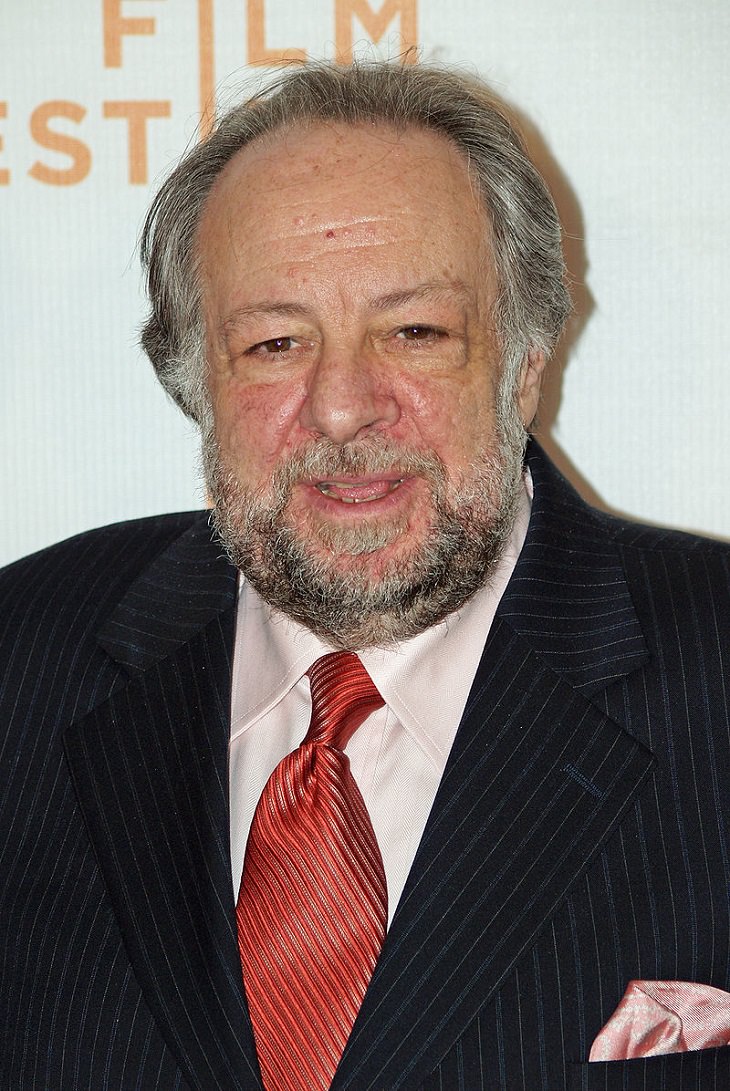 (Ricky Jay Potash. Source: David Shankbone, Wikimedia Commons)
Ricky Jay Potash was introduced to magic by his grandfather, an amateur magician by night and an accountant by day. Ricky Jay began performing magic tricks as early as 1953 at the tender age of 7. He would grow to become the first magician ever to open at comedy clubs, rock and roll shows and even made appearances with Ike and Tina Turner.
His major forte was slight of hand and card tricks, performing some tricks that would leave audiences roaring in wonder. The New Yorker once dubbed him as "perhaps the most gifted sleight of handartist alive". He even enjoyed a brief foray into Hollywood as both an actor and a consultant, starting a firm with Michael Weber called Deceptive Practices, that advised movie makers on how to use the art of illusion to create their ideal movies, like hiding Gary Sinise's legs in Forrest Gump, or the self-drinking glass of water from Congo.
On November 24th, 2018, the world lost this magical treasure, but his skill lives on in the gift he had and the wonder he spread.
To enjoy the magic of Ricky Jay, watch this video:
7. Siegfried and Roy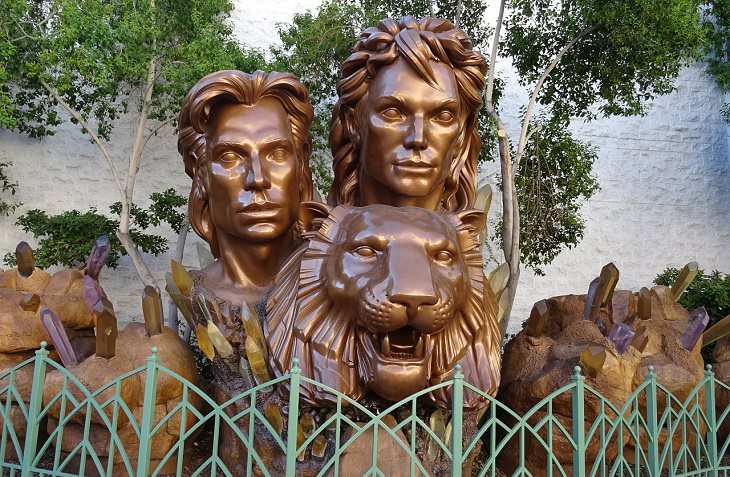 When Siegfried Fishbacher, a magician from Germany, met Roy Horn, an exotic animal trainer from Germany, the two immigrated to the US and from there, an act of pure wonder was born.
These men took the phrase "spectacular" to a whole new level. For a full 13 years, between 1990 and 2003, Siegfried and Roy has a show at the most visited hotel in Las Vegas, the Mirage. People came from all across the globe to watch their performance, which was packed with exotic animals, everything from lions and tigers to cheetahs, as well as lots of bright lights, stunning costumes, and even, once, a 30 foot mechanical dragon.
It seemed like there was no end to the wonder of their showmanship. But tragedy struck during a performance on October 3rd, 2003, when Montecore, one of their White Tigers, suddenly mauled Roy Horn, critically injuring him. After many years of physical therapy and numerous treatments, Roy Horn is now able to walk and talk. However, the duo announced their retirement officially in 2010.
To enjoy the magic of Siegfried and Roy, click on the play button below:
8. David Copperfield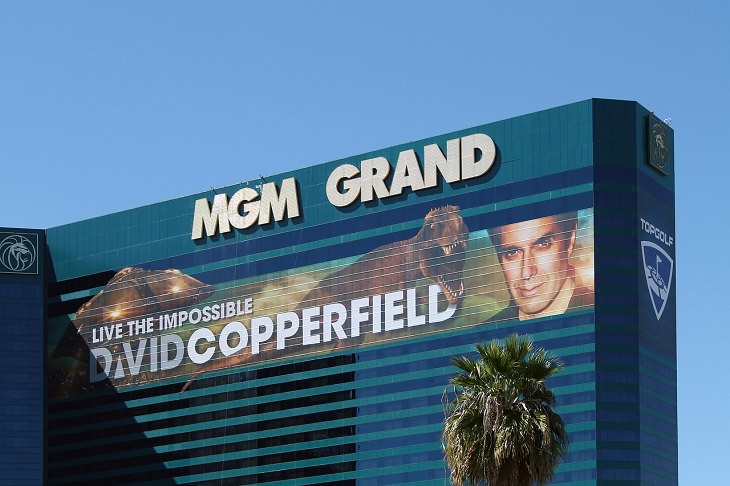 We all know him as David Copperfield, but he was born in New Jersey as David Seth Kotkin, and has been dubbed by audiences worldwide as the greatest illusionist of our time.
His illustrious career began at the young age of 10 and started to ascent rapidly only two years later when he was admitted to the Society of American Magicians, the youngest ever magician admitted. His fascination with Broadway plays took him to New York, and, breaking yet another record, he was teaching a magic course at NYU by age 16.
At 19, he created his first headlining act in a hotel in Hawaii, and two years later in 1977,he hosted a magic special for ABC before breaking out into his own career. His illusions stunned millions (billions if you look at ticket sales), performing such feats as levitating through the Grand Canyon and making the Statue of Liberty disappear.
In his 40 years of performing, Copperfield has become the holder of 11 Guinness World Records, 21 Emmy Awards and has earned a knighthood from the French Government and a star on the Hollywood Walk of Fame.
To enjoy the magic of David Copperfield, simply watch the following video:
9. Derren Brown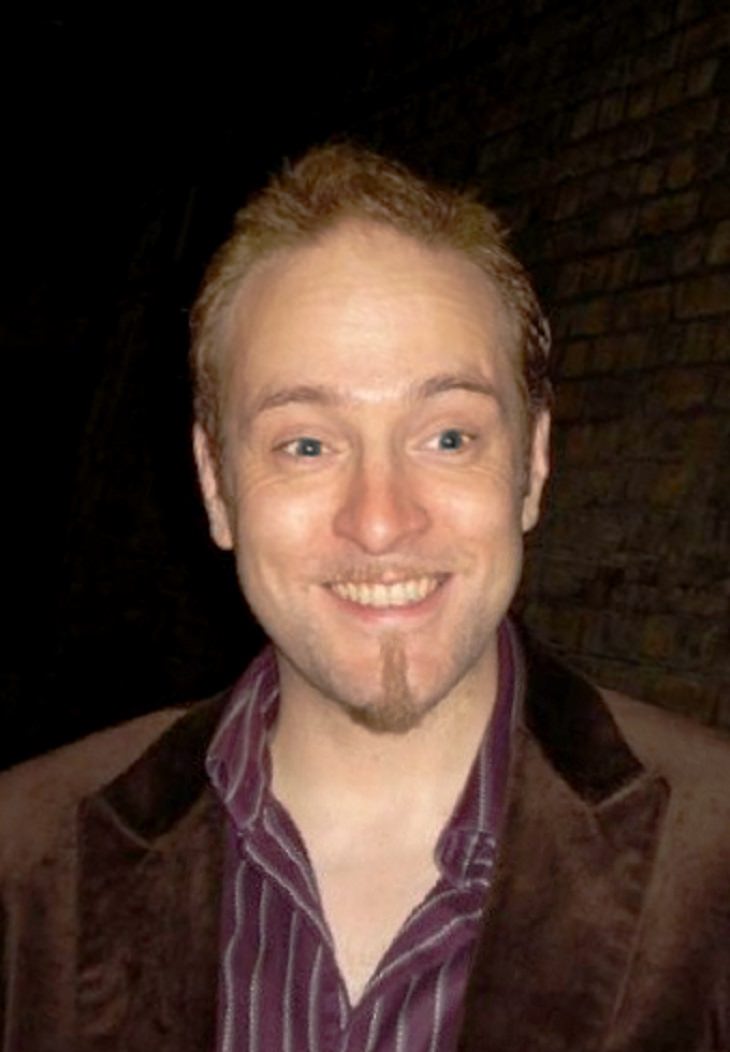 (Derren Brown. Source: Wikimedia Commons)
Derren Brown, from Surrey, England, is a producer, a writer and a mentalist. He also uses elements of the arts of Illusionism and hypnotism. Another incredible showman, his performances rely heavily on audience interaction and determining how to push the buttons of the human brain in ways most people cannot even imagine.
He has also produced a series of stage and television shows of this nature, such as Derren Brown: Sacrifice, in which he conducts an experiment to attempt to manipulate an ordinary person into sacrificing himself, or taking a bullet for a complete stranger, using psychology and illusionism, and Derren Brown: Push, in which he uses manipulation to show how an ordinary person can be pushed to commit an appalling act.
His performances focus on a different type of magic, one that taps into the very core of the human mind, flicking switches in our brains that most of us didn't even know were there.
To enjoy the magic of Derren Brown, simply watch the video below:
10. Dynamo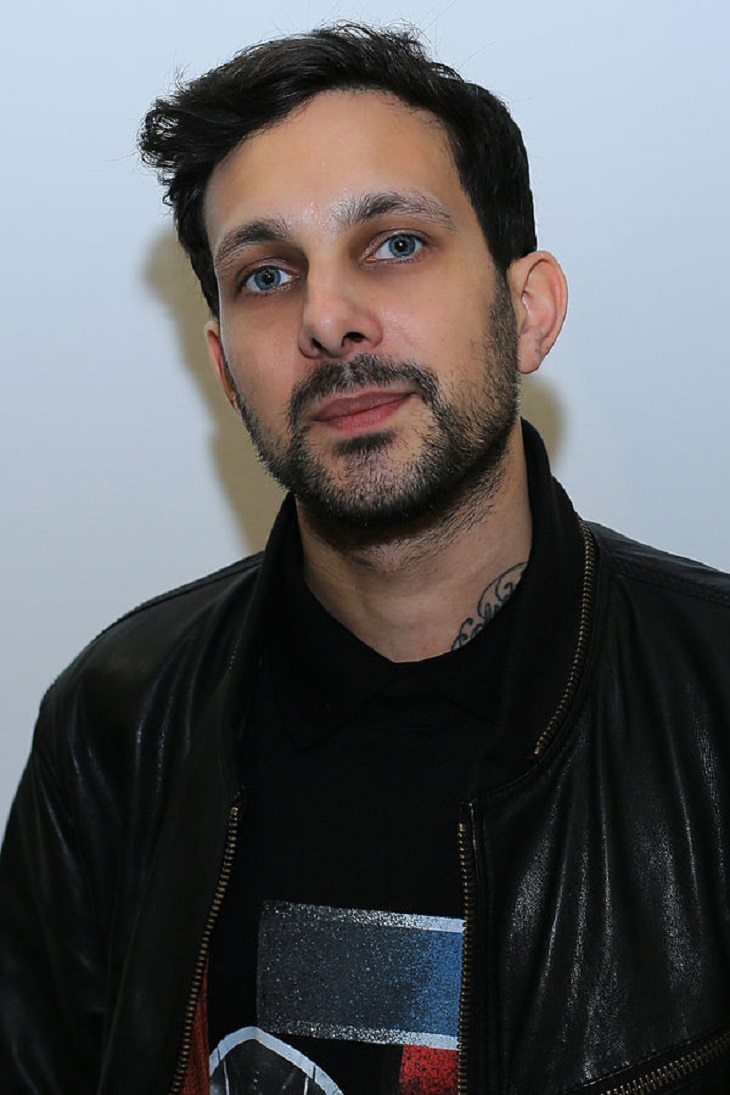 Here we have yet another brilliant magician and performer from England, West Yorkshire to be more specific, named Steven Frayne whose career began and rose with street magic. His stage name was given to him an audience at the New York Hilton, in 2001, while performing at the Centenary celebrations of Houdini, with reputed magicians David Copperfield and David Blaine in the crowd.
In 2004, Dynamo decided to make the first ever 'magic mix-tape', featuring performances and footage with many bands, singers and other artists. He had even made many minor TV appearances before and after 2004. Dynamo hit his real break, however, in 2011, with the award-winning documentary series following the life, times and tricks of Steven Frayne, entitled Dynamo: Magician Impossible, in which he performed feats like walking on the River Thames, which took him across the globe performing his street magic and other illusions.
He has since been commissioned for various other shows and even made appearances on numerous other shows and ads, in collaboration with such stars like Snoop Dogg and Naomi Campbell, and companies like Pepsi Max and Mercedes Benz. He even participated in an unconventional training program to help the FC Barcelona team bond.

To enjoy the magic of Dynamo, watch the following video: