Why trap a fly in amber, when you can trap a whole world?
Patrick Rodriguez, an artist and voice actor from Austin, TX does just that, creating wonderful pieces of art in the process. By encasing textured pieces of wood in dyed resin, which he then hardens using a pressure-cooker, he can create sculptures which appear to encase entire landscapes of mountains, trees and deserts.
His favorite artworks to make are "planet eggs", oval chunks of colorful resin within which are worlds made of wood. To see the creation of one in video, wait to the end of the post: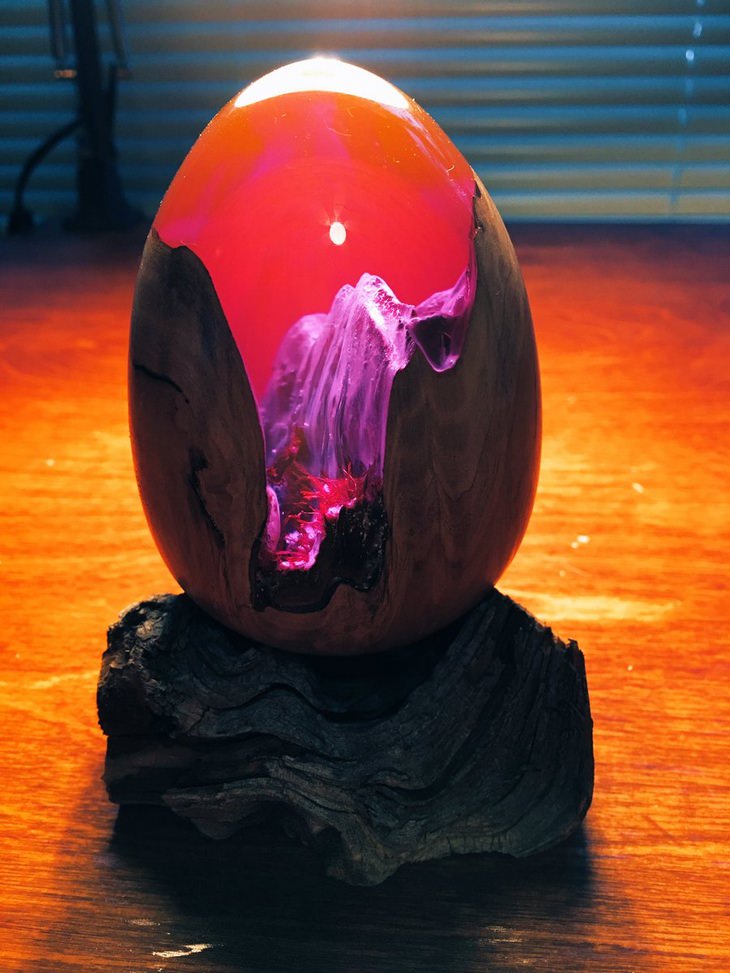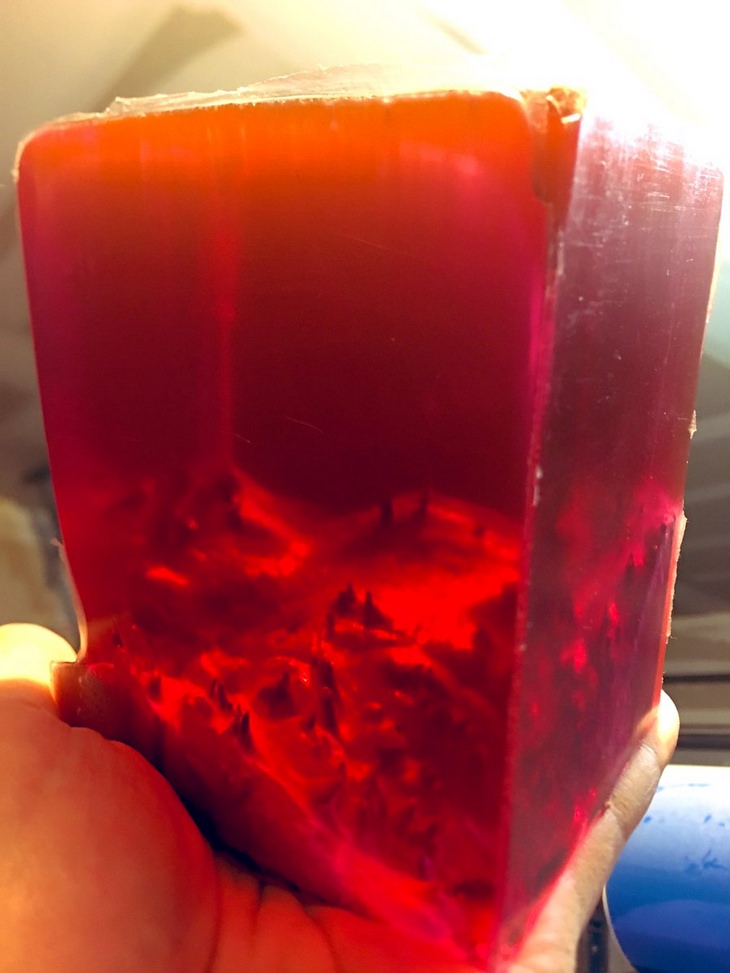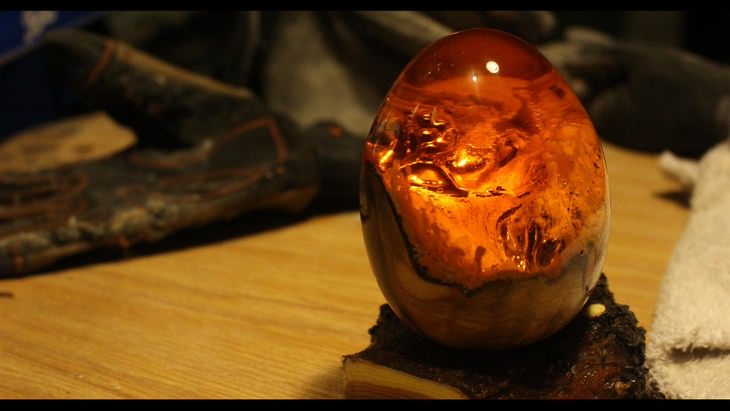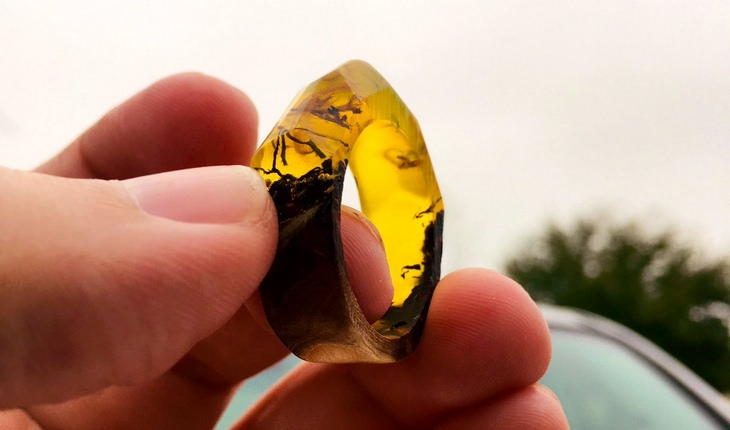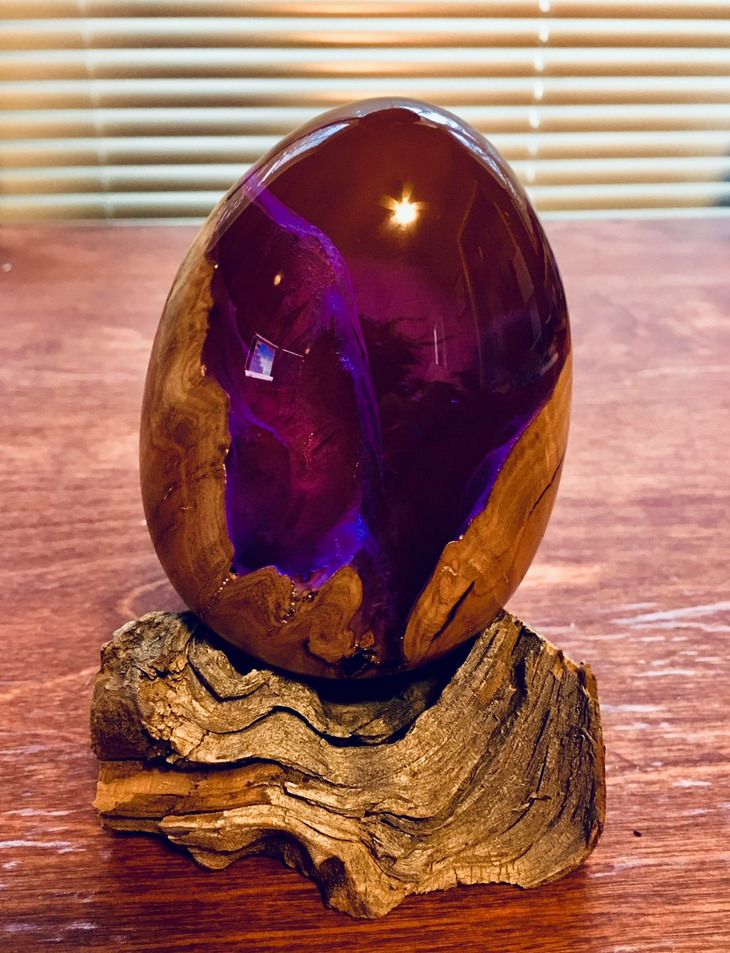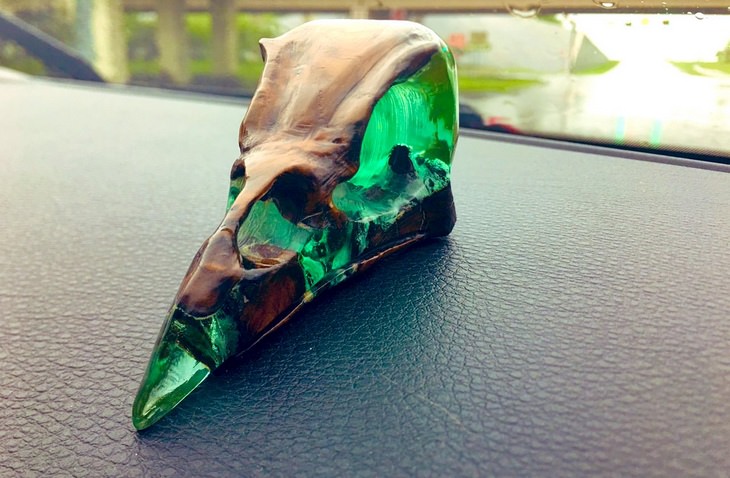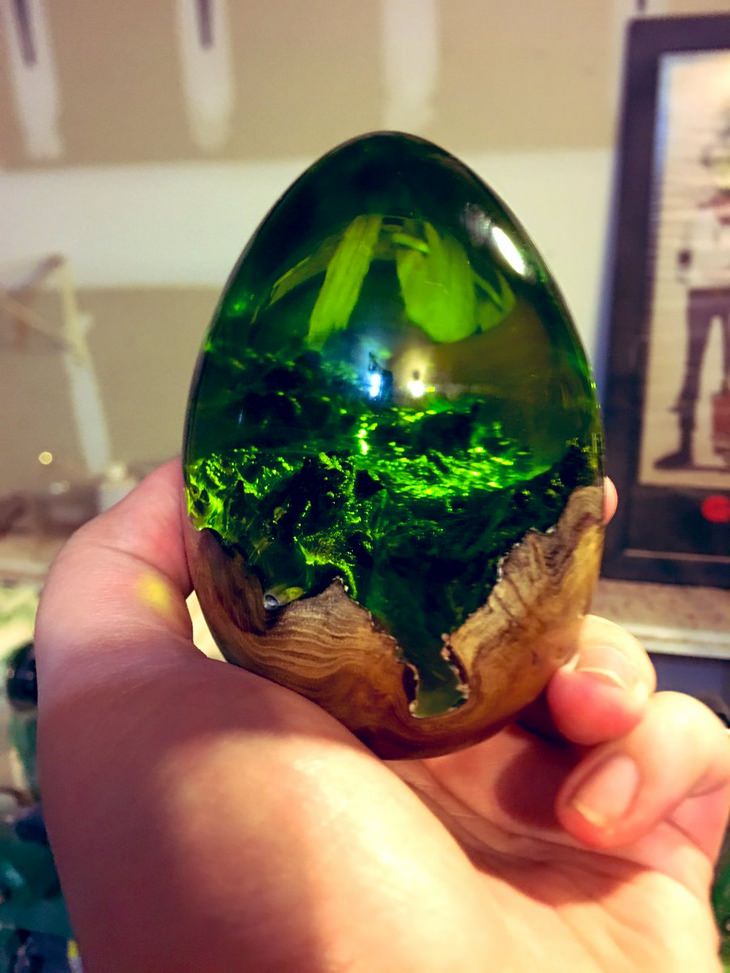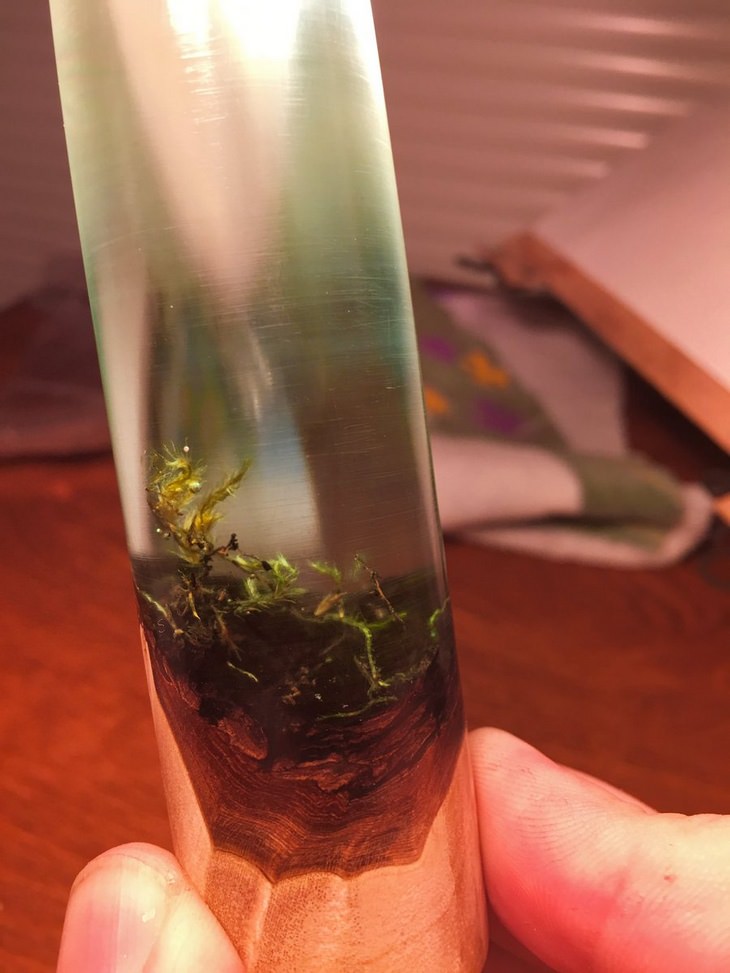 Patrick loves the unique interaction between the two materials that are so different and yet so inextricably tied, and the otherworldly quality present in the end result.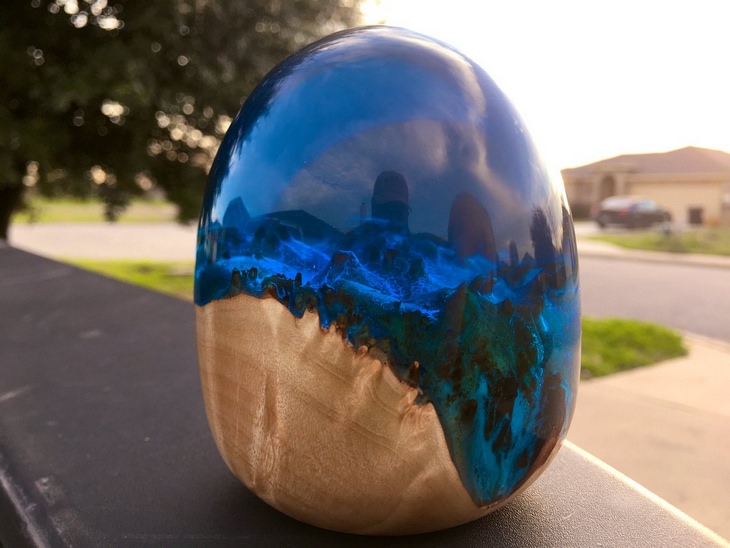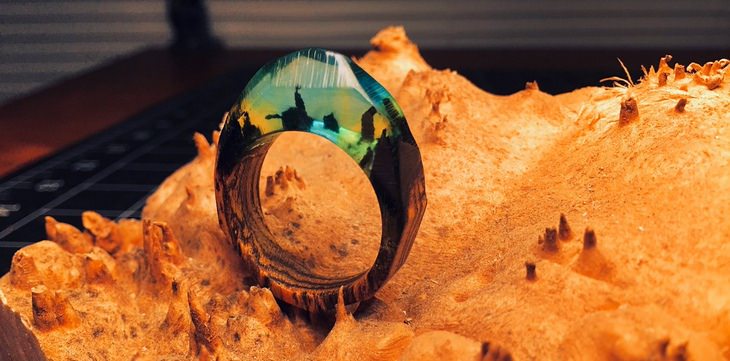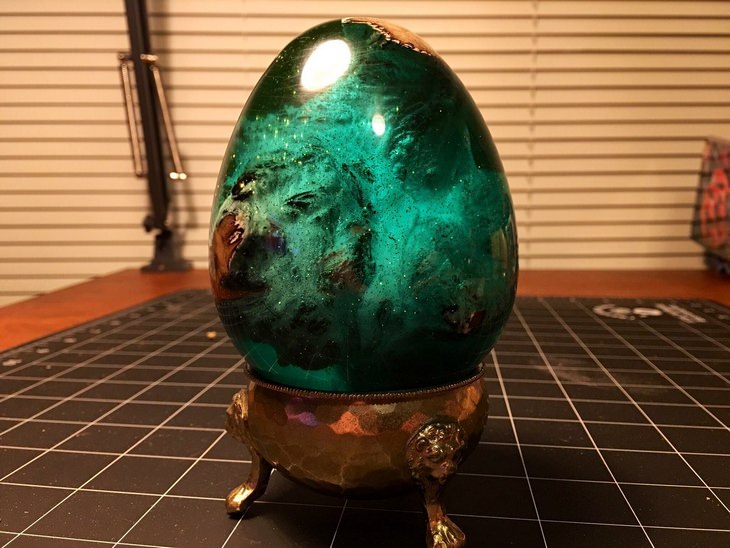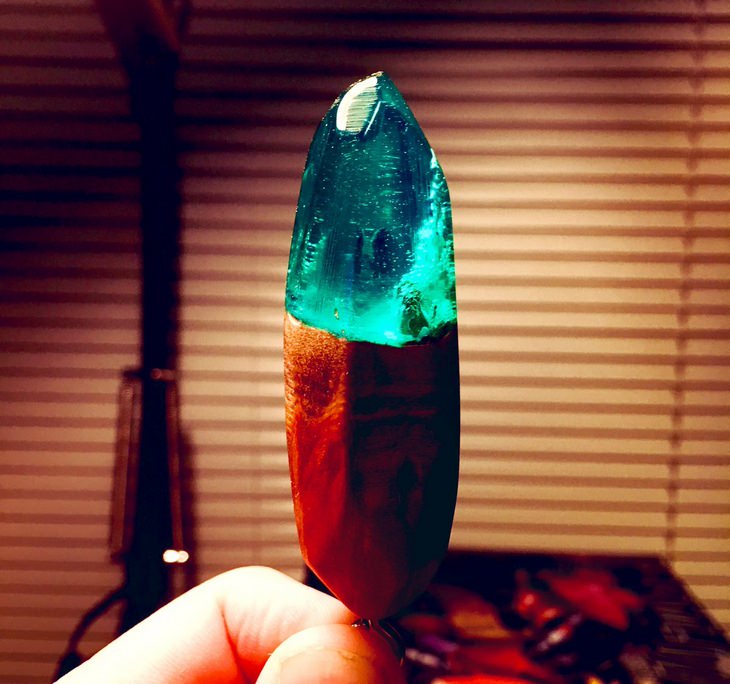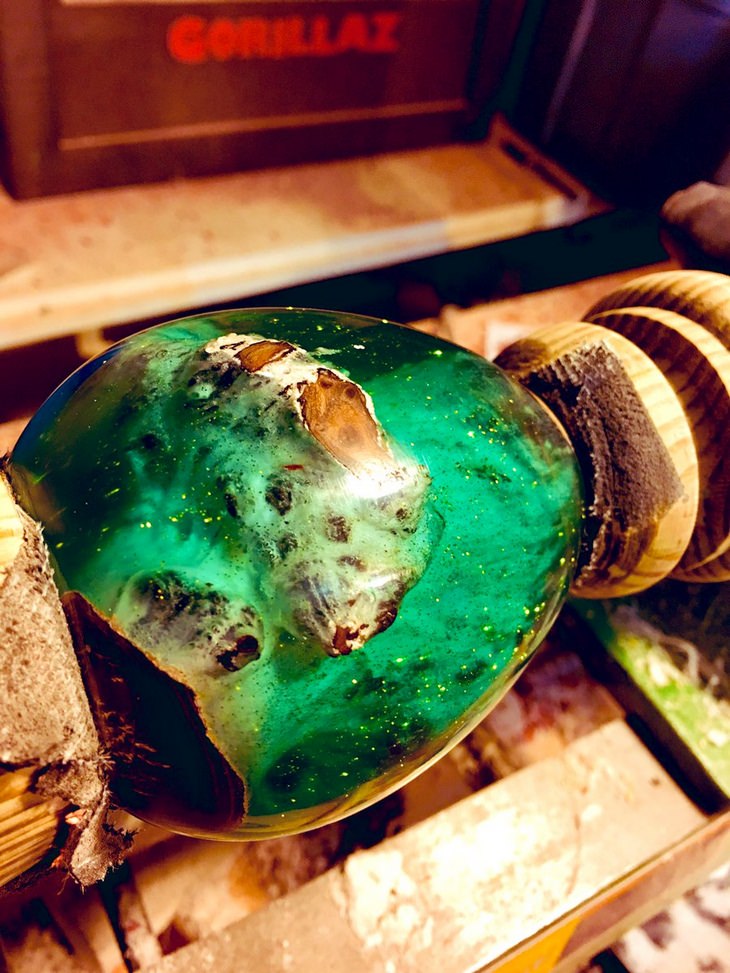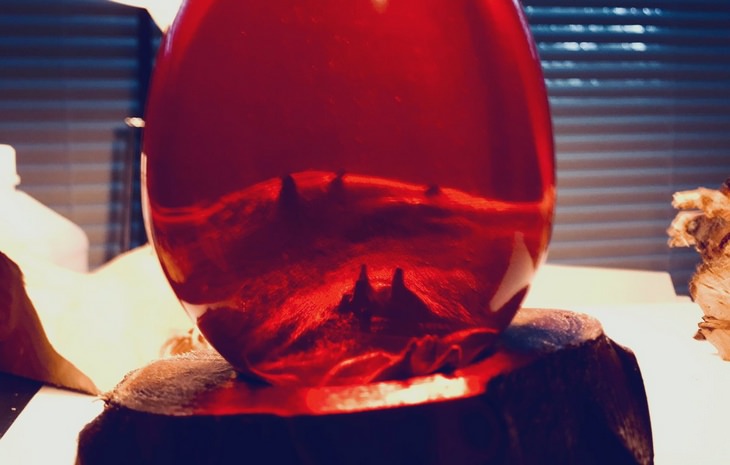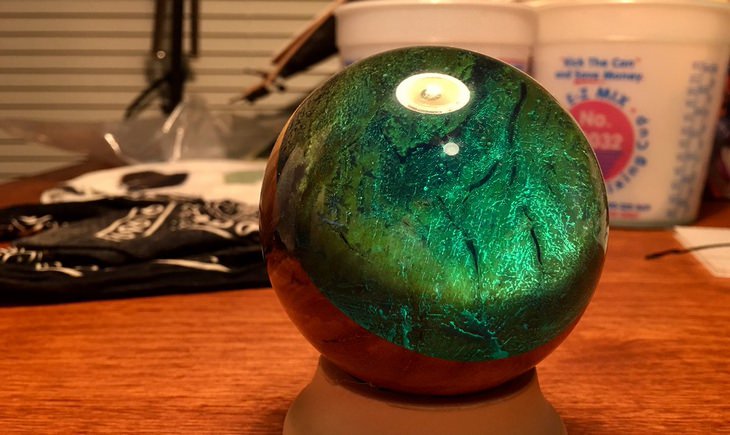 A truly talented artist, Patrick also sells his crafts, which include drawings and wood-carved artworks, online at Etsy.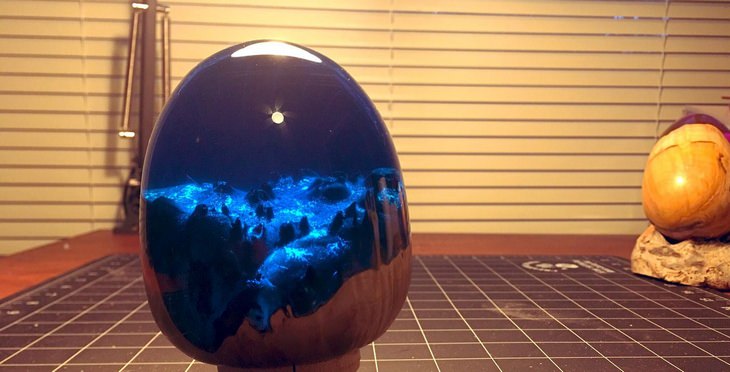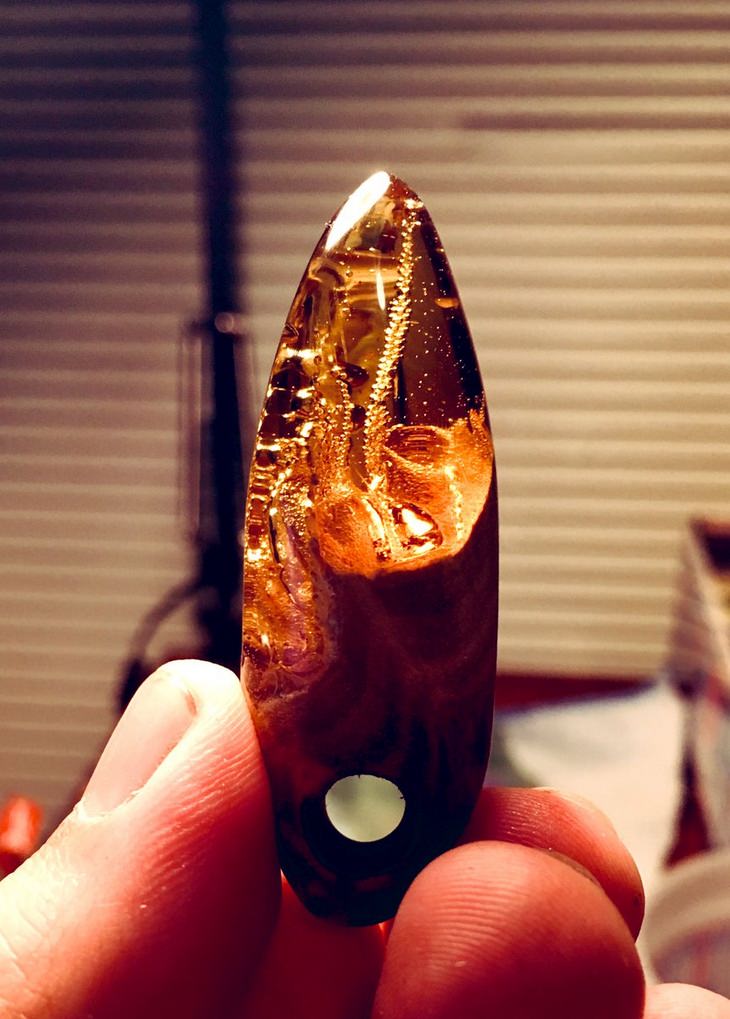 Here is a video of the artist himself at work:
Images from Twitter: Pat Rodriguez