If you want to really stray off the beaten tourist path, it is a terrific idea to go underground and discover the enigmatic world of caves, tunnels, mines and caverns.
As you will be able to see from this collection of 11 amazing underground tourist destinations, you can find so much more than bats and a few stalactites underground: a hidden history and nature lies beneath the ground, waiting to be discovered by the brave travelers who dare visit.
1. Actun Tunichil Muknal
Location: Belize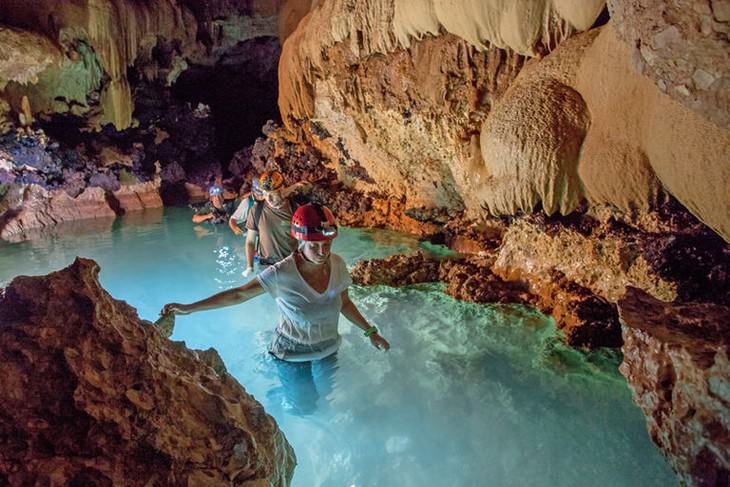 This cave has it all: a subterranean river, where visitors can splash among tropical fish, some astounding rock formations, and a few dark archeological secrets. Within the cave, one can find broken pieces of ancient Mayan pottery, as well as a number of human skeletons, some of which may have been sacrificial victims.
2. Salina Turda
Location: Romania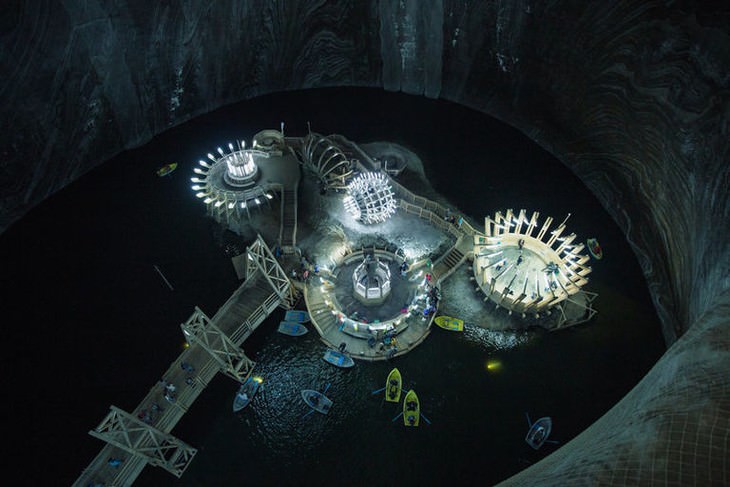 Who knew a salt mine could be so beautiful? Salina Turda was a salt mine for 1.000 years, but after some extensive renovations in 2008, it turned into a hot tourist attraction. Here visitors can explore entire tunnels and balconies carved out of salt and see some of the vintage mining equipment left from the days when Salina Turda was still a functioning mine.
3. Cave of El Castillo
Location: Spain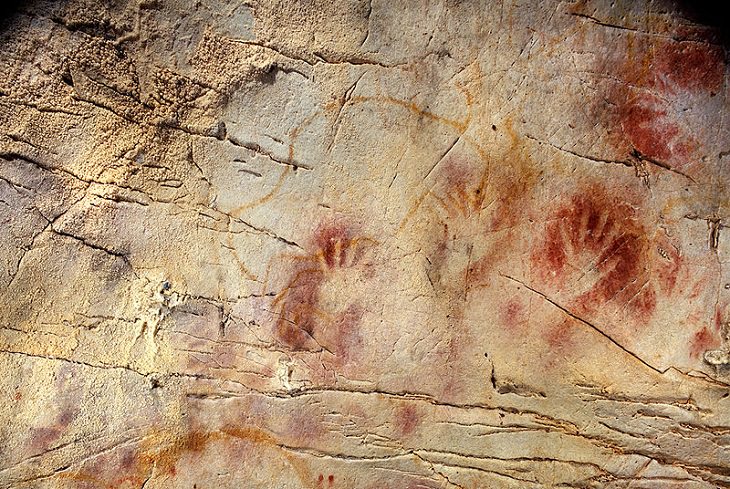 Underneath the picturesque ridges of Monte Castillo hides a labyrinth of caves capable of impressing anyone, as it houses the oldest-known cave paintings.
Archeologists made this startling discovery in 1903, and after carbon dating was made available, it turned out that some of the paintings date back to 40,000 years ago. Some of the visible markings are hand drawings, created by early artists by applying the the natural red pigment found in the cave around their hands.
4. Zhaishan Tunnel
Location: China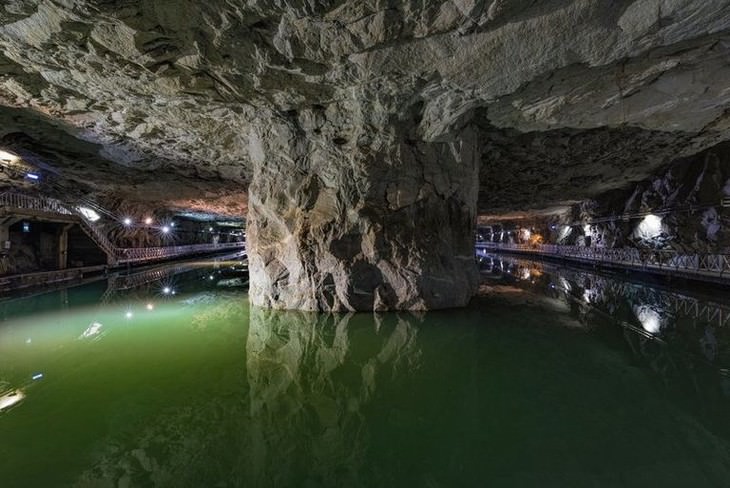 Today, visitors can enjoy a boat ride with live classical music while exploring the depths of Zhaishan Tunnel, but in the 1960s, when the tunnel was created, it served as a secret passageway and housing location for the Chinese military. In 1997, the army abandoned the location due to exorbitant costs, and the tunnel became a tourist attraction.
5. Blanchard Springs Caverns
Location: Arkansas, USA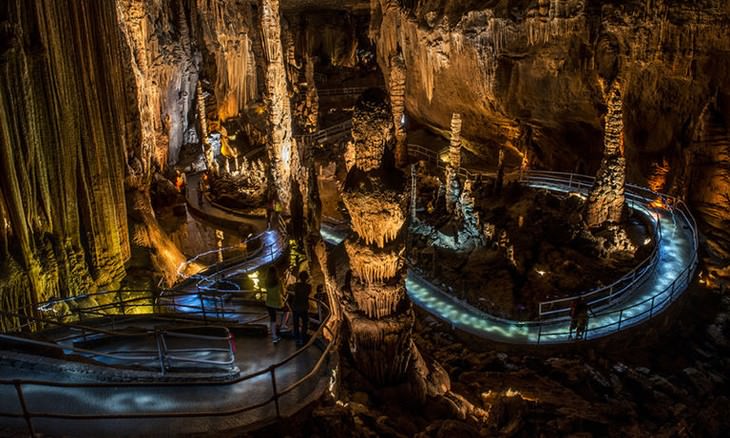 Blanchard Springs Caverns is a three-story system of caves, the entirety of which can be viewed during guided tours. The cave is hidden in the Ozark National Forest. Unlike many caves, Blanchard Springs Caverns continues to change as the water dripping from its ceiling shapes the cave walls.
6. Florida Caverns State Park
Location: Florida, USA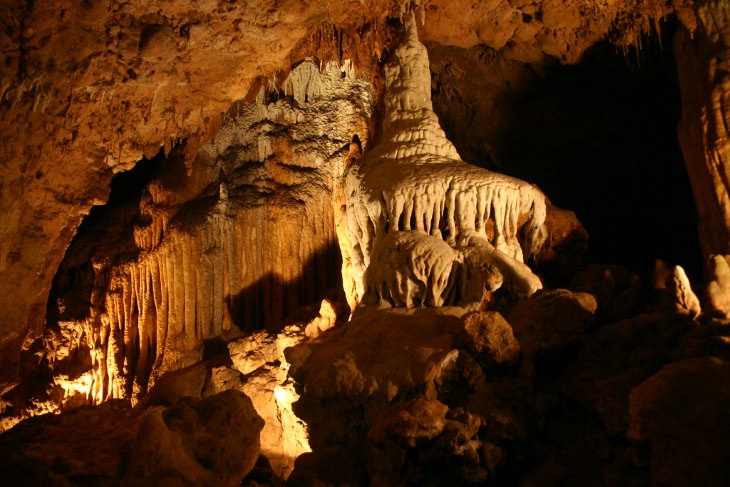 This is the only cave system open for visitors in Florida. These astonishing limestone caves are located in northern Florida, and they feature a whole spectrum of cave formations: stalagmites, stalactites and flowstones. The area has been inhabited by Native Americans and is considered an archeological landmark.
7. Friouato Caves
Location: Morocco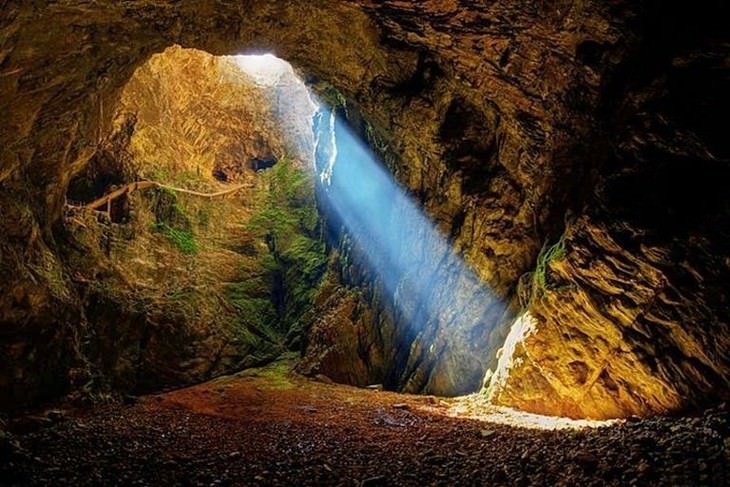 Explorers have tried to get to the bottom of this mysterious cave, but they gave up at 300 yards (272 meters) without being able to reach its deepest point. Some believe it may be over 3 miles (6 kilometers) deep. Archeologists and historians also suspect that early North African humans used to inhabit these caves.
8. Ohio Caverns
Location: Ohio, USA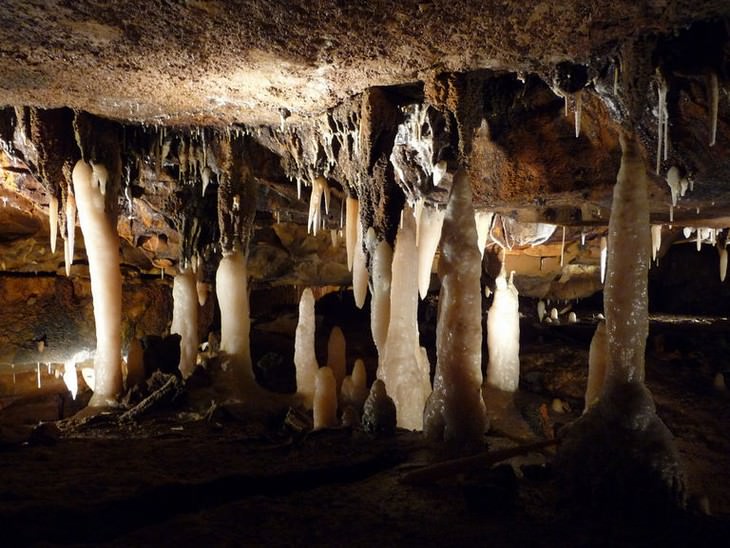 This cave system is not a mystery, with whole groups of tourists visiting it each day, but it is still worth a mention, as Ohio Caverns are home to the so-called Crystal King, which is a free-hanging stalactite nearly 5 feet long (1.5 meters).
9. Skocjan Caves
Location: Slovenia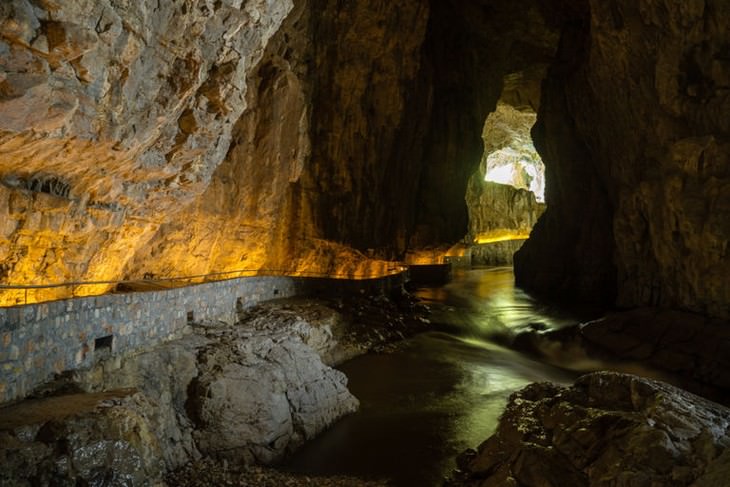 Meet one of the most massive underground canyons on Earth. This cave system is honored as a UNESCO World Heritage Site, and it is a popular tourist destination: over 100,000 tourists travel to see Skocjan Caves each year.
10. Sistema Sac Actun
Location: Mexico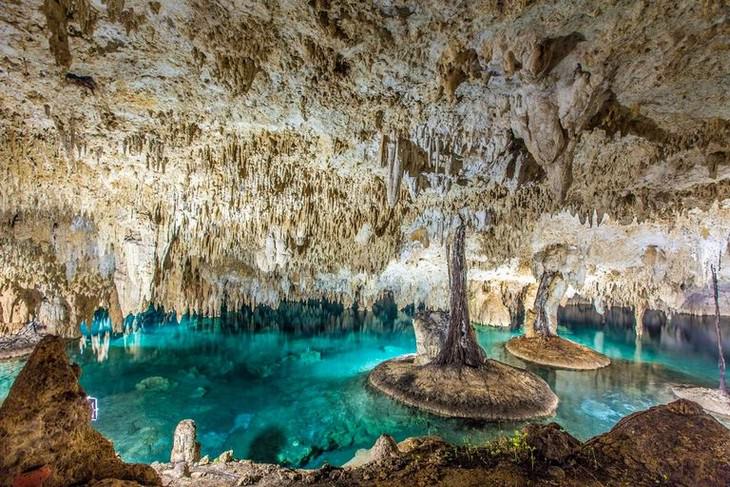 Sistema Sac Actun is located on the Yucatan peninsula, and it is considered to be one of the longest underwater caverns on Earth. Divers managed to find the remains of a mastodon, an enormous mammut species, in the depths of the cave, as well as the oldest found human remains in the vicinity.
11. Kraków Salt Mines
Location: Poland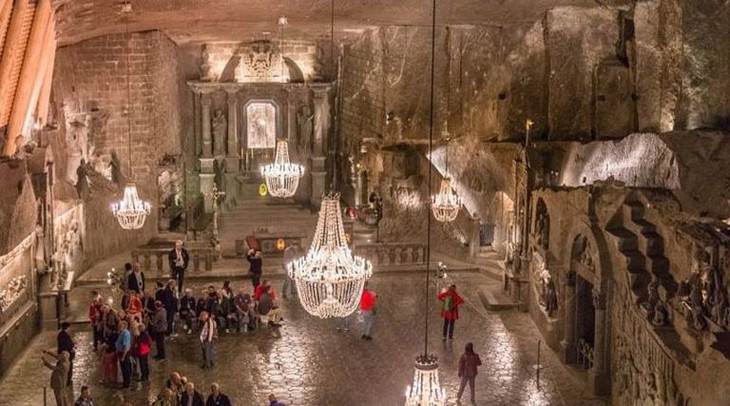 The final location on our list is also a salt mine. Who knew salt mines can be so fun? This Polish gem was a functioning table salt mine since the 1200s and until 2007.
The peculiarity of this location is that the workers carved incredibly intricate sculptures and designs out of salt, which is now available to tourists. Several contemporary sculptors have visited the mines as well, and made their contributions in the array of artworks.