Much like the music of every decade, each era has its own absolutely unique expressions that can spread like wildfire.There was a time in 80's when everything was "totally righteous", and Wendy's slogan "Where's the beef?" became all the rage. However, if you go back just a decade or two more, you'll find a treasure trove of incredible vernaculars. With that in mind, here are 25 of the funnest expressions from the 1950's and 60's that need to make a comeback!
1. Daddy-O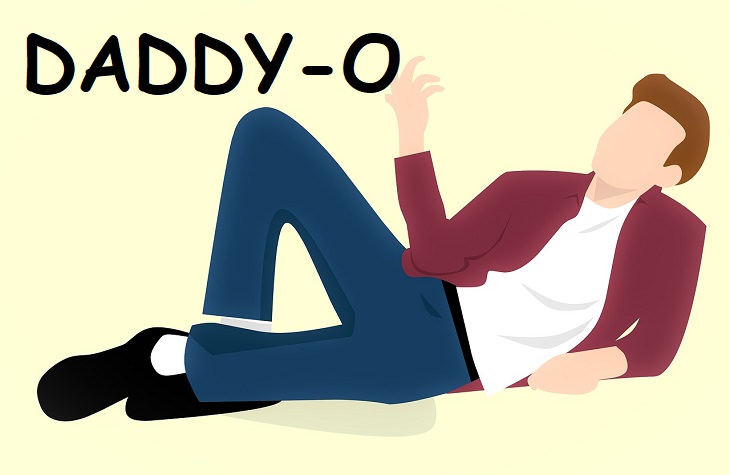 "I like the way you roll, Daddy-O."
Despite what it sounds like, the phrase has nothing to do with your dad. Traced back to 1950's, this phrase was just another way of saying "cool guy", or "dude". It gained popularity from its frequent usage in the TV Series The Many Loves of Dobie Gillis (1959-1963), which starred Bob Denver and Dwayne Hickman.
2. Ankle Biters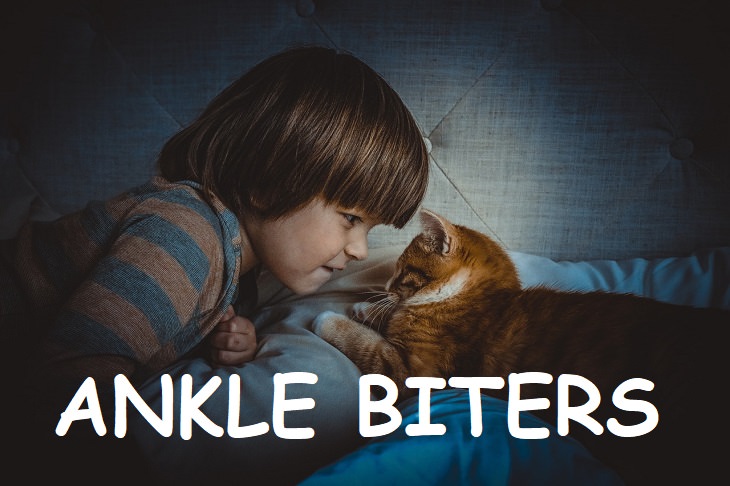 "So, how are your little ankle-biters doing?"
While the phrase first makes me think about ants, it's used in a far more affectionate way. Ankle-biters is just another (albeit odd) phrase for children or kids, and sometimes pets. Some say this phrase can be traced back to Australian origins, but it was popular across the oceans as well in the 1950's.
3. Cut the gas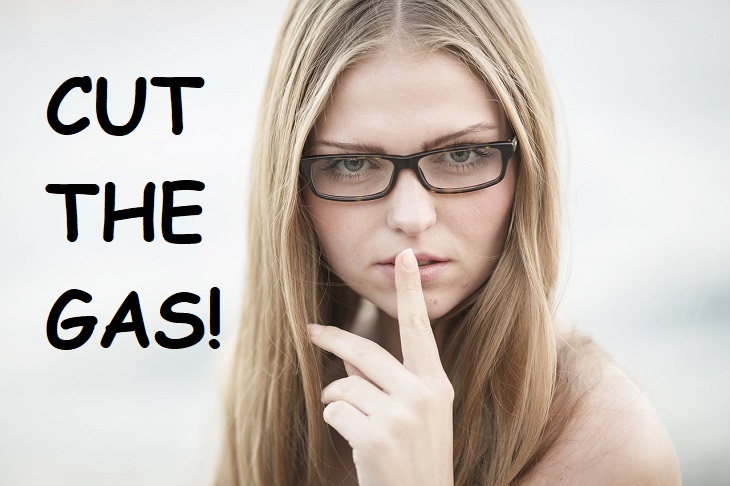 "Alright, I'm done listening to this. You better cut the gas."
This is just a quick and sort of aggressive way of telling someone to stop talking. When someone is running their mouth off like a motor, it's a lot more fun to say "cut the gas" instead of saying "shut up". Plus, there's always the hope you'll get a less negative reaction.
4. Big tickle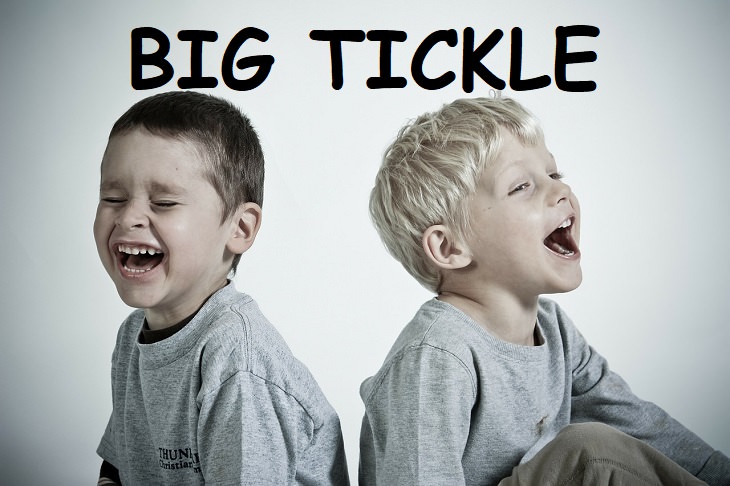 "That movie was one big tickle."
Big Tickle is another phrase from the 50's that still works even today. It's just a fun way of saying that something is extremely amusing or funny. The funnier something is, the bigger the tickle! Fun fact: "The big tickle" is also a type of waffle sandwich.
5. Word from the bird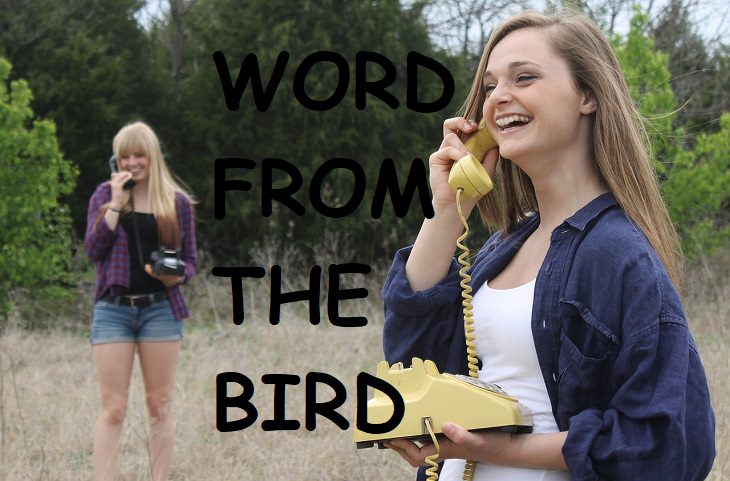 "No, he really couldn't make it, word from the bird."
This phrase is a way of reassuring someone else that something said was/is true. It's hard to tell what the origins of this phrase is, but I guess the bird is the highest authority of honesty in this case. This phrase can also be used as a way to show someone you're agreeing with them.

Kid 1: That class was so lame.
Kid 2: That's the word from the bird, man.
6. Wet rag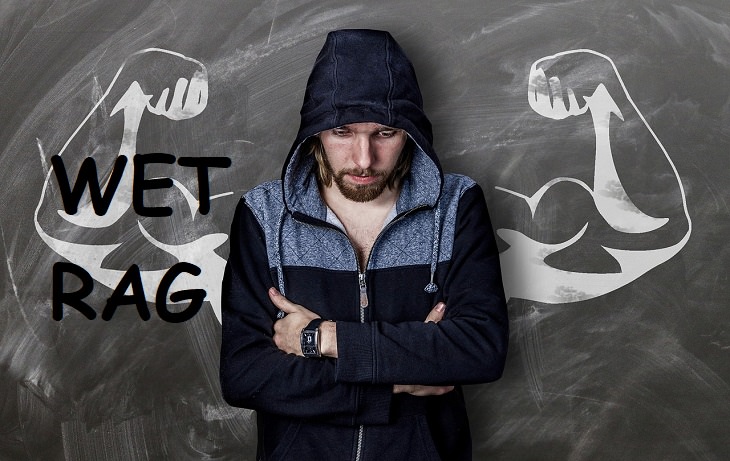 "Forget about him. That guy is a wet rag."
In its most common usage, this phrase means someone who is weak or frail. It can also refer to people that are easily frightened, considered wimpish, and often follow whatever others are doing without thinking for themselves. This phrase is not to be confused with wet blanket, who is someone that is just no fun to be around.

7. Cruisin' for a bruisin'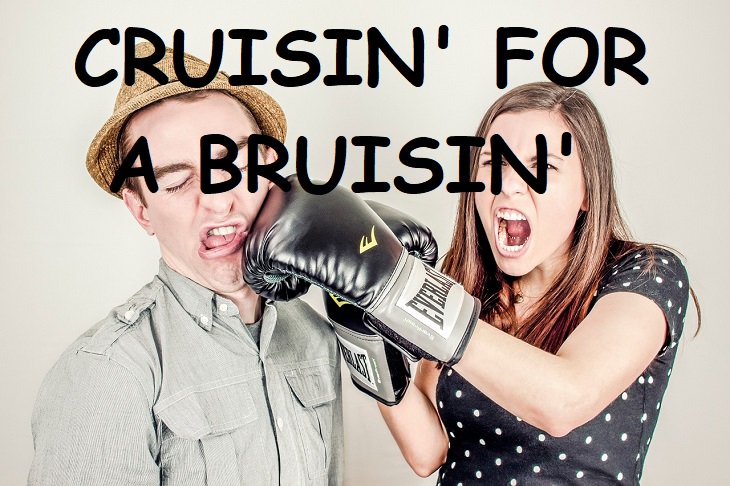 "That boy better cut the gas, he is just cruisin' for a bruisin'."
This has to be one of my favorites, and I am going to use it liberally. When someone is "cruisin' for a bruisin'", they are acting in a way that is basically asking for a solid beating. If someone is using this phrase on you, it's probably time to duck!
8. Copacetic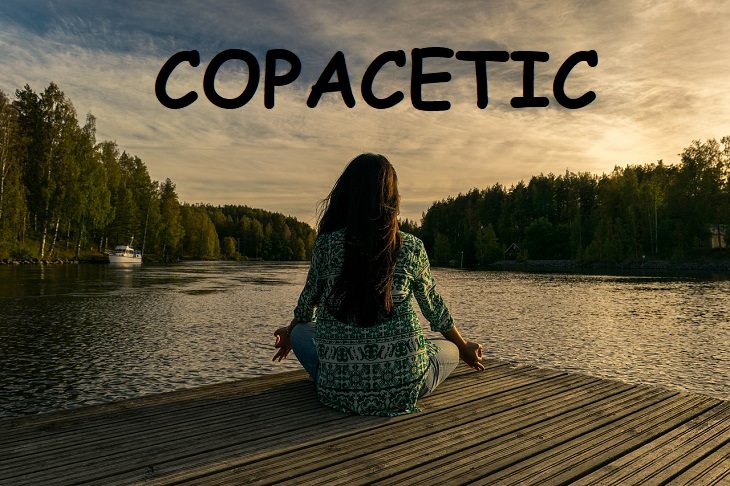 "Don't worry about it, everything is copacetic now."
Copacetic is the perfect word to describe peacefulness. It's another way of saying things are going well, and without major incident or struggle. Its origins have been traced back to French, Yiddish, Latin and many other languages, making it hard to pinpoint where exactly it began.
9. Come on, snake. Lets rattle!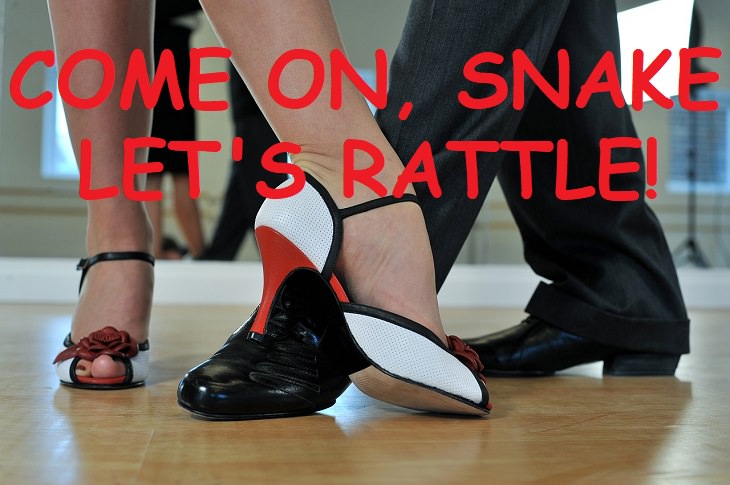 "This song is great. Come on, snake, let's rattle!"
Here we have a great way of saying "let's move". This expression was mostly used as a way of asking someone to dance when a fun song came on. I guess the bonus was that if the person said no, you would always have the comfort that a snake can rattle alone. It's also another way of saying "we're leaving".

"I'm bored of this party. Come on, snake. Let's rattle!"
10. Flutter bum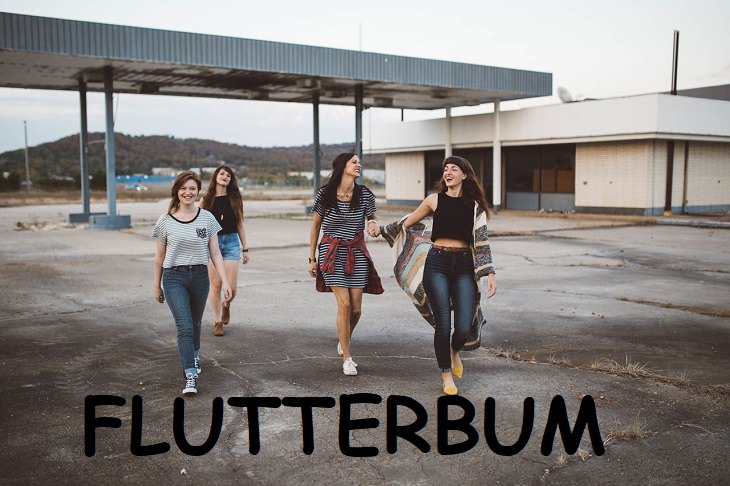 "That man in my office is quite the flutterbum."
There are probably 100 different ways a man can refer to a woman as good looking (chick, babe, doll, etc.) In the 50's, this expression covered the reverse side, and was commonly used by women to refer to any good looking man. We need to bring this phrase back immediately.
11. Bust a gut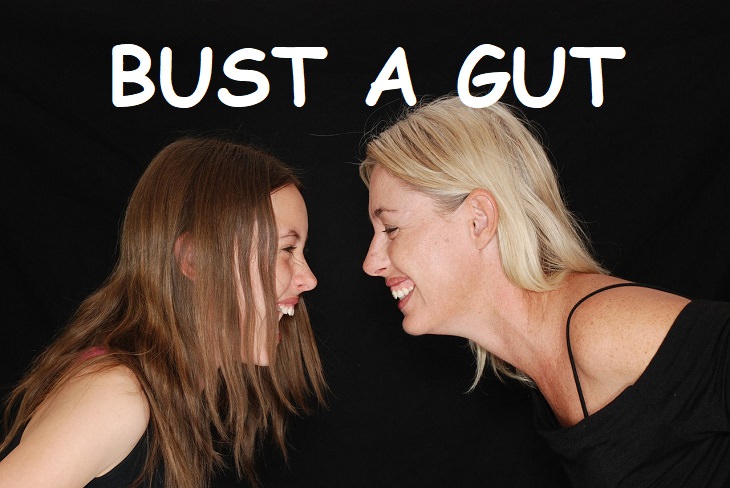 "Stop tickling me, I'm going to bust a gut."
Have you ever laughed so hard and for so long, you honestly thought something inside you would explode? To "bust a gut" literally meant to laugh so hard at something, your insides ache. Like the weasels from Who Framed Roger Rabbit, it refers to anything so funny you could die laughing at it.
12. Far Out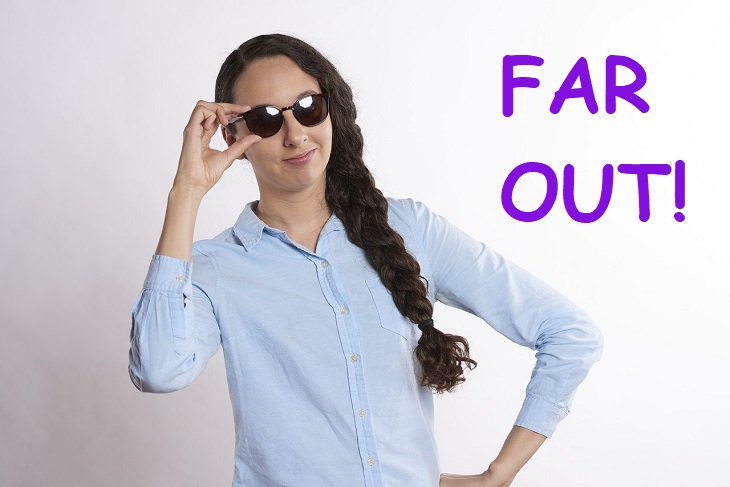 "Have you heard this song? It is far out, man!"
Much like its sister phrase, "out of sight", "far out" doesn't actually refer to things that are outside your line of vision or far away from you. Its just a fun way of saying that something is awesome and you're a fan of it. It can also be used in the context of showing approval for something.
A: Hey, I just saw that movie. It was great!
B: Far out! I'll check it out sometime.
13. Gimme some skin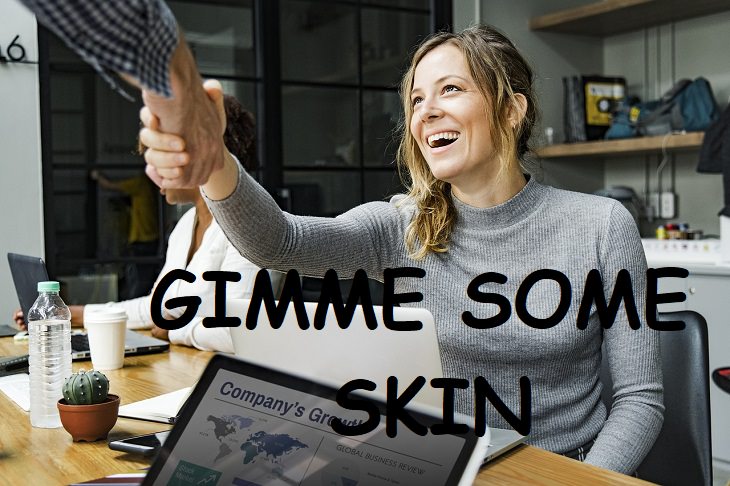 "Hey, pal, long time no see. Gimme some skin!"
This phrase is not to be taken in the literal sense. The "skin" refers to the skin on your hands. It's an informal way of greeting someone and letting them know you want to shake their hand. It was also used later on to ask for a high five.
A: I just won the talent competition!
B: Congratulations! Gimme some skin!
14. Freak Flag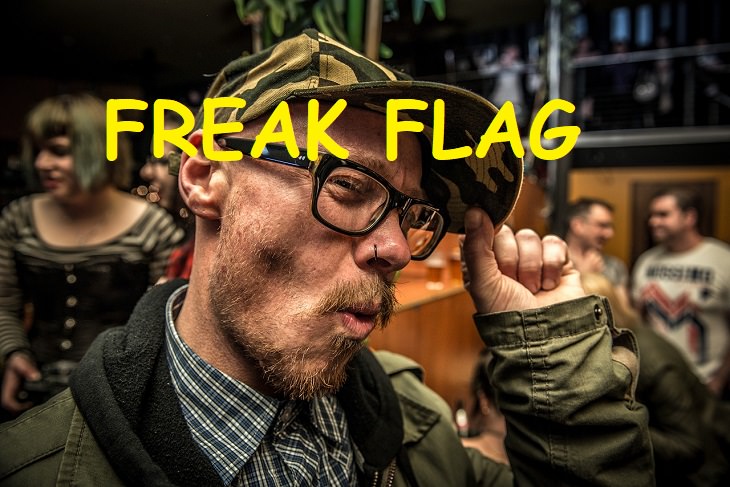 "I'm on vacation. Time to let my freak flag fly."
This expression has made being a "freak" fun, and gives all the self-proclaimed "weirdos" a cool way to proudly state that they're the biggest weirdos around. It's just a great way, made popular especially by the Jimi Hendrix song "If 6 Was 9", of saying that you are feeling liberated, or plan to feel that way at least!
15. Can you dig it?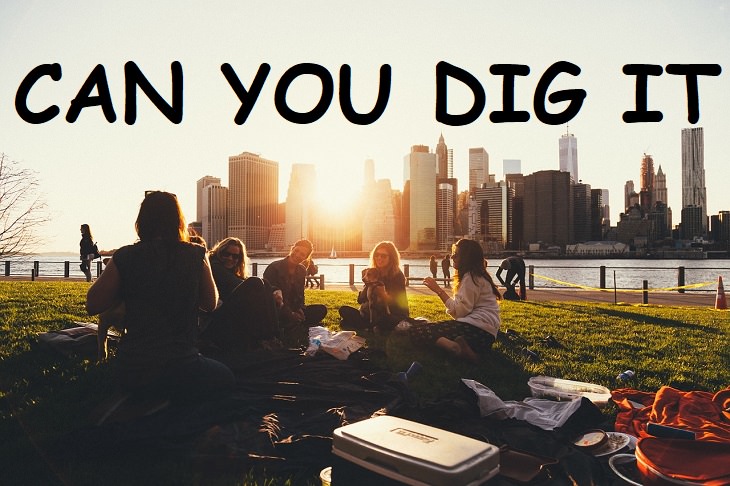 "We are going to Sal's party tonight. Can you dig it?"
Here's a phrase which, to me at least, is the king of rhetorical questions. It's basically like informing someone that they need to get on board with something, but doing it in the form of a question so they feel like they have a choice. Don't worry, there is no physical digging involved.
16. Lay It on me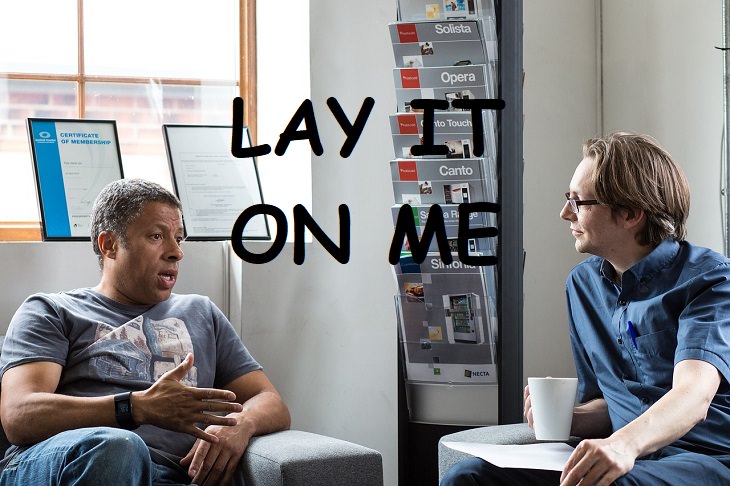 A: I've got a fantastic plan for our business.
B: Great, lay it on me!
This phrase doesn't refer to anything actually being laid on anyone, unless you count information or opinions. When somebody approaches you with the premise for a conversation, this expression is a way of indicating to the other person that you are listening, in a casual and fun way.

17. Bogart
"Hey! Don't bogart all the pizza. Leave some for the rest of us."
This word was derived from the actor Humphrey Bogart, who had a penchant for letting a cigarette dangle in his mouth until it was burned to the filter. From this act, the meaning of the phrase developed. To bogart something means to hog it and not share any with others.
18. Submarine races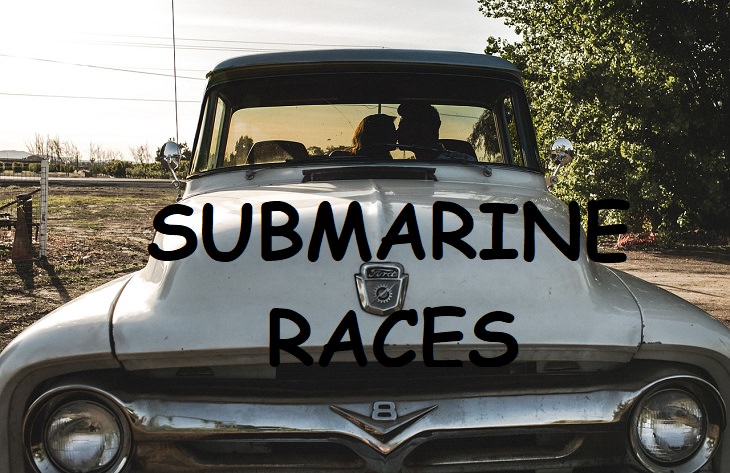 "My girl and I are heading out to join the submarine races tonight."
Despite the misleading name, this phrase was actually used in the 1950's to refer to couples who used to enjoy getting intimate in their cars. When it was first used in the 20's and 30's, it was used to refer to the romantic spots where couples went and not the act itself.

19. Hanky-panky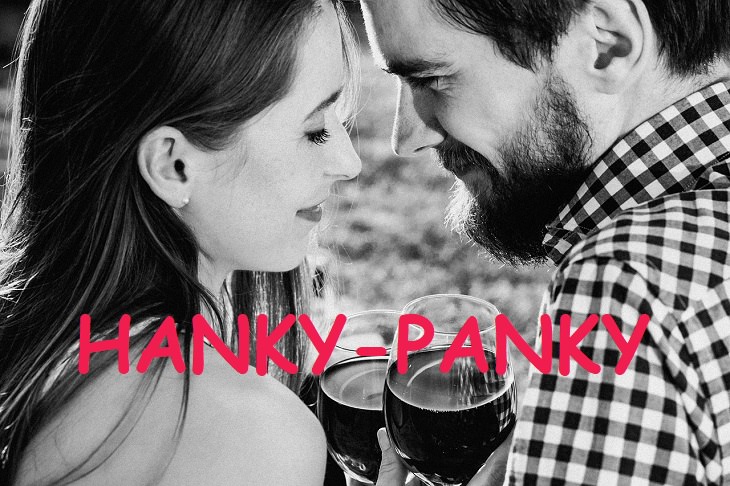 "I heard you guys were doing some hanky-panky last weekend."
This is another phrase that I love saying (partly because it rhymes). It covers pretty much all and sundry of what lovers choose to do with each other, away from the eyes of the rest of the world. Not only is it all-inclusive and fairly subtle, but it's also a lot of fun to say.
20. Meanwhile, back at the ranch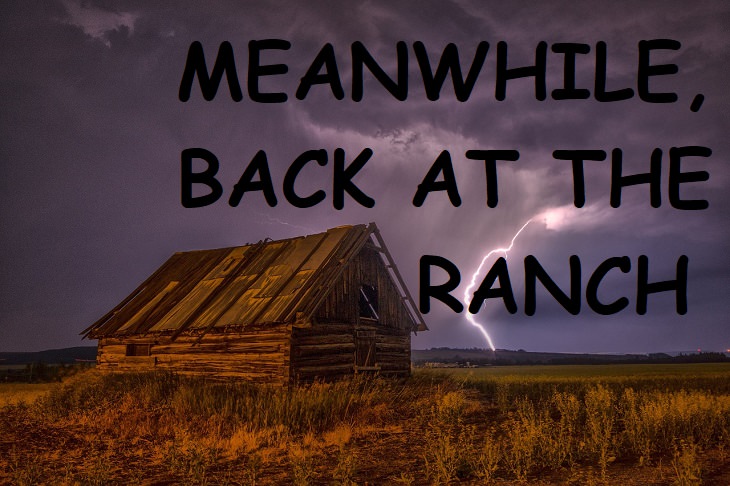 "You went to the movies, but meanwhile, back at the ranch, I was still struggling to fix the leaky faucet!"
Don't worry, you don't need to actually live in a ranch to use this phrase. It is just a way of referring to things that are happening elsewhere. It can be your home, your work place,or whatever the context replies.
"Sally made her way up the hill. Meanwhile, back at the ranch, Jo Jo and Sunny prepared for their guest to arrive."
21. Five finger discount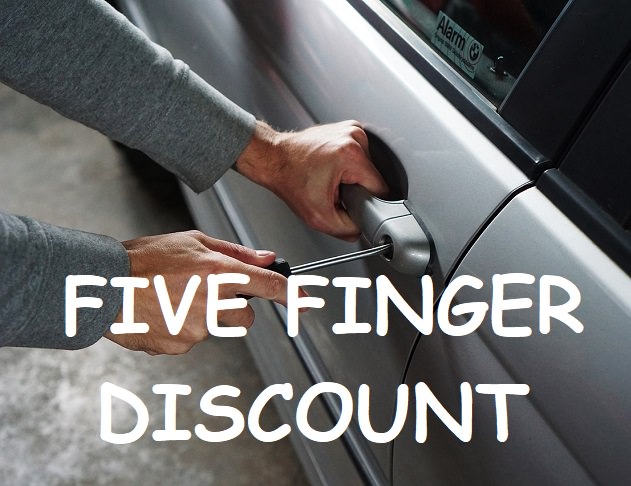 "I heard she got that purse using the five-finger discount."
It's a discount in a way, I suppose. This folksy phrase is another way of saying "stealing". Its origins can be traced back to an old custom many countries had, where any one caught stealing would have their fingers cut off. So the running joke became even if you got a discount and didn't have to pay any money, you'd still have to make a payment of five fingers. A A A little disturbing, yes, but still a folksy way of saying stealing.
22. Brick-house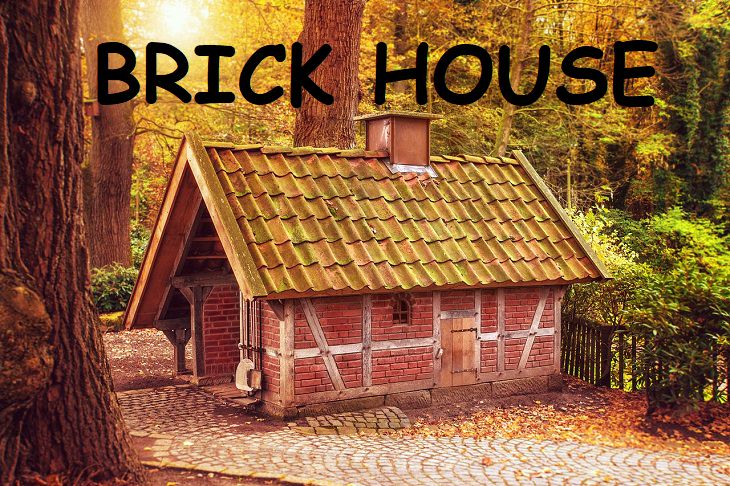 "What a beauty! That girl is a brick house."
This particular phrase originated from a very literal understanding of the words. A brick house (a brick outhouse, to be more specific), was generally considered to be a very sturdy and solid structure, almost something to be admired. So when a woman was called a brick house, it was essentially a compliment to her physique, saying she has a good build to her.
23. All that and a bag of chips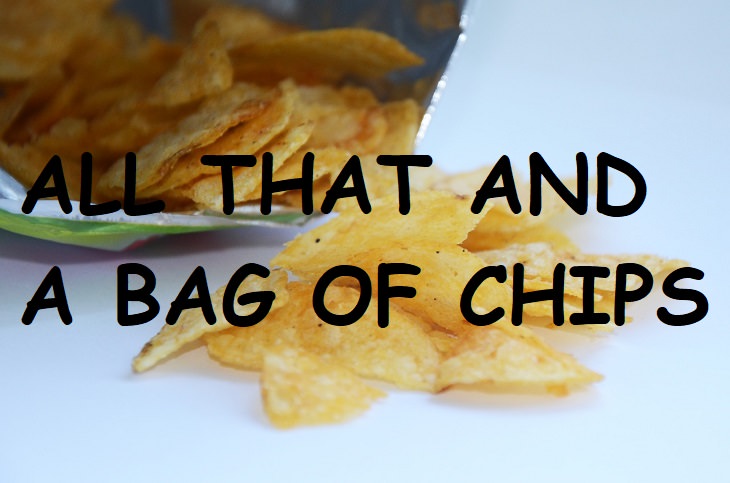 "That man is convinced he is all that and a bag of chips."
This phrase, directly interpreted, just means "all that and more". However, it's most common usage, as you can see in the example, was to say that something was unimpressive. Because of this usage, the word chips is totally interchangeable with other words, like "all that and a bag of candy", or "all that and a box of rocks".
24. Home-skillet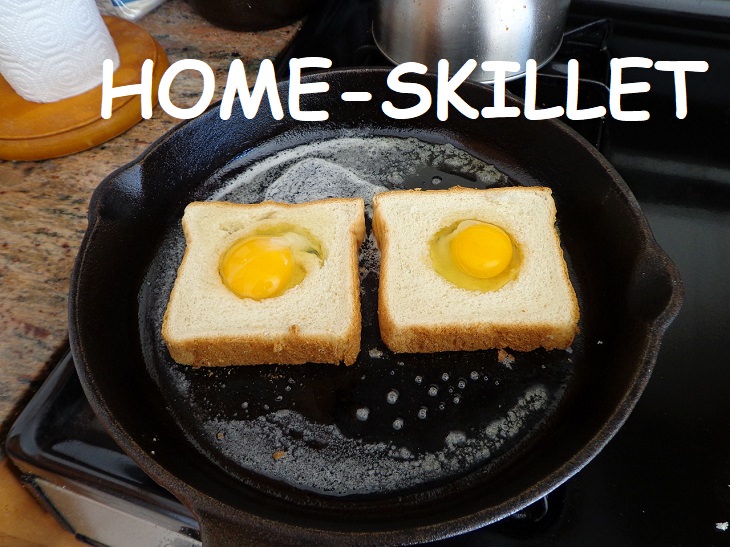 "You and I have been through hell and back, home-skillet."
It has nothing to do with kitchenware. This is just a term of endearment, but I have to admit, I love it and I'm going to use it all the time. It's jus a way to refer to someone you're very close to or have a lot of affection for; i.e., your best friend. It is also similar (both phonetically and in meaning) to homie (homey), home-boy and home-slice.

25. Keep on keepin on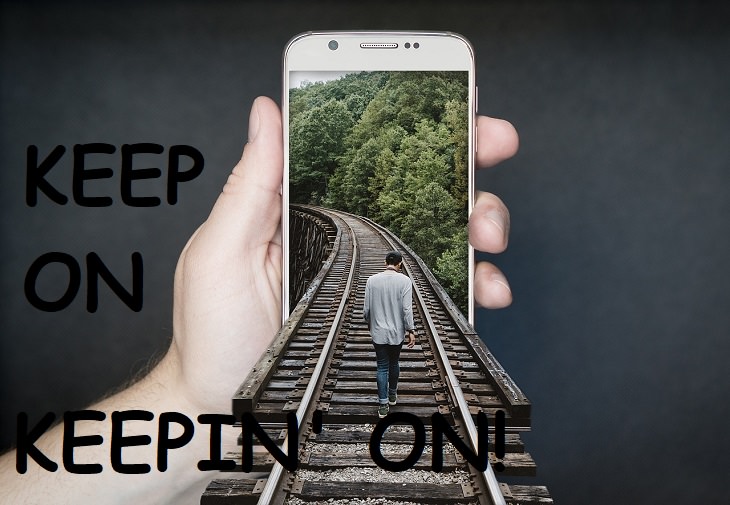 "Don't worry about it. Just keep on keepin' on, brother."
This is the perfect phrase to end on. It's just a reminder that you should just keep on doing whatever it is that you're doing, because you're doing a fine job. Whether you're saying it to someone or even to yourself, this phrase is a must in everyone's vocabulary.