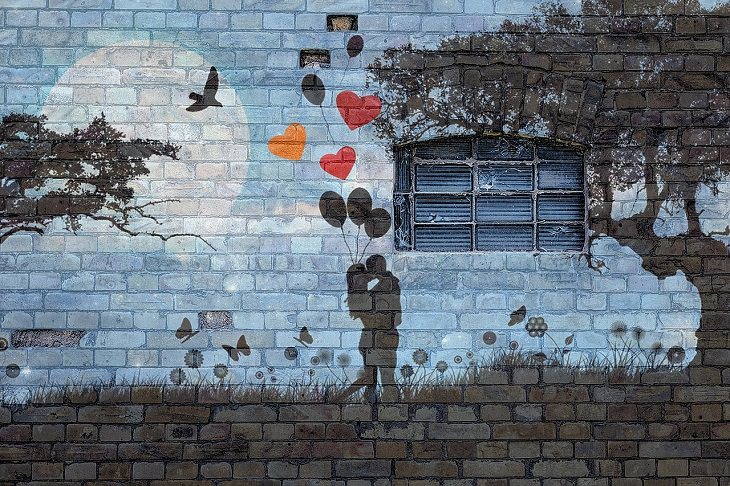 2. The song in your heart...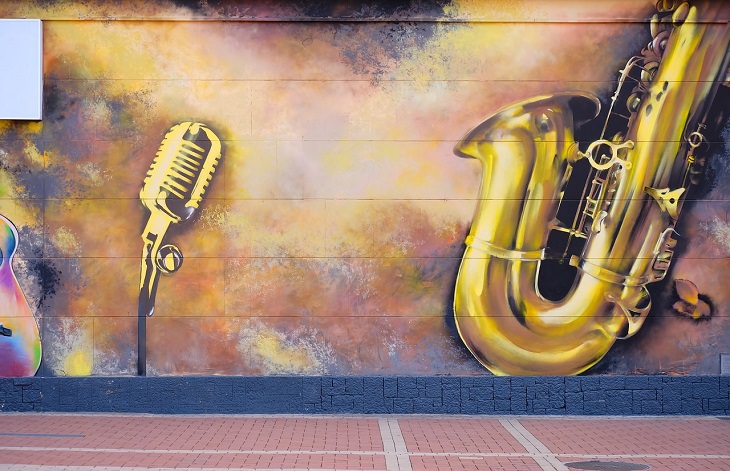 3. I'm not sure... Maybe the shadow of the child we once were?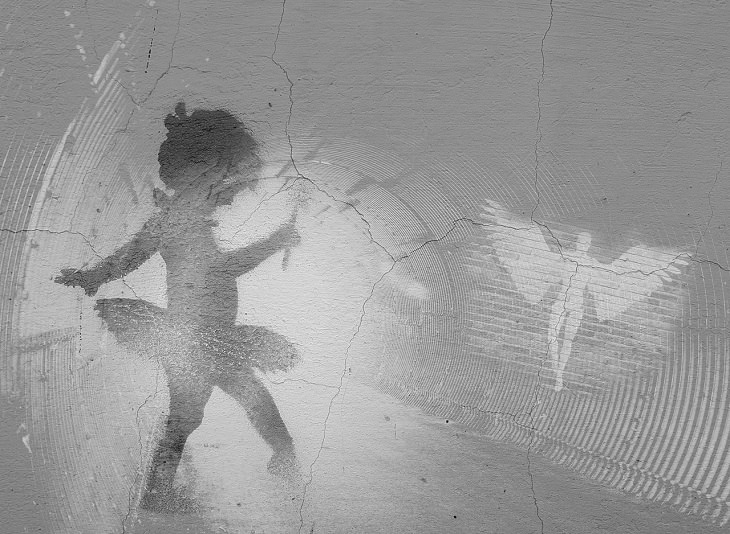 4. An old prison tale...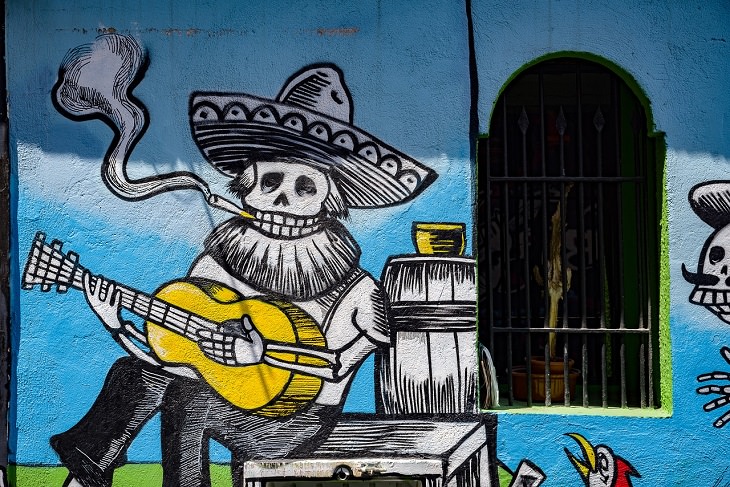 5. Rainbow, white and blue...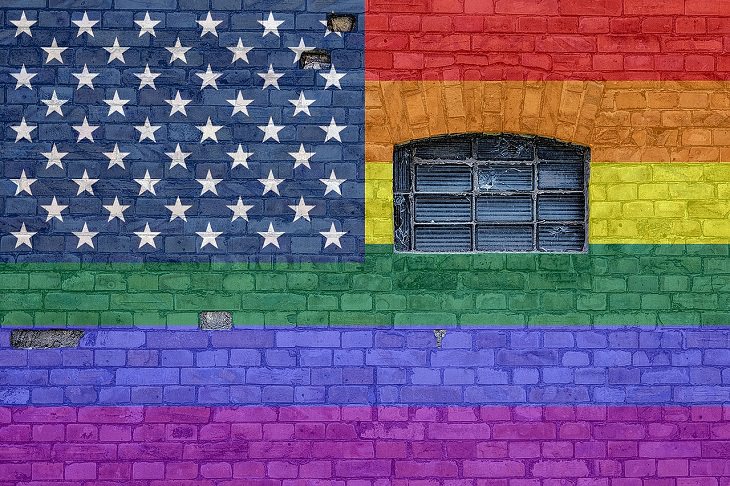 6. Angels can be found anywhere...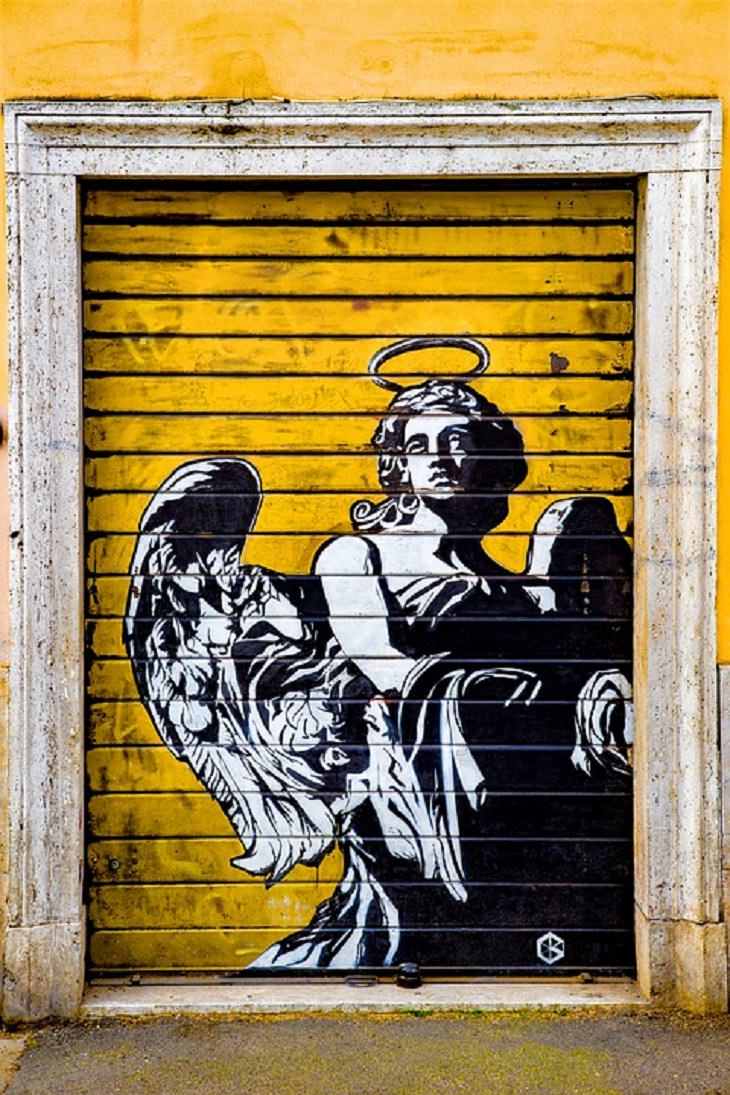 7. There's something about these eyes...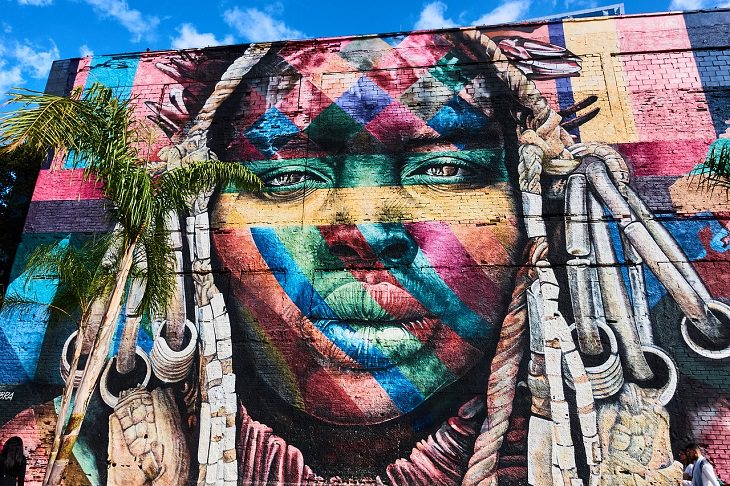 8. A window into the mind... pun intended.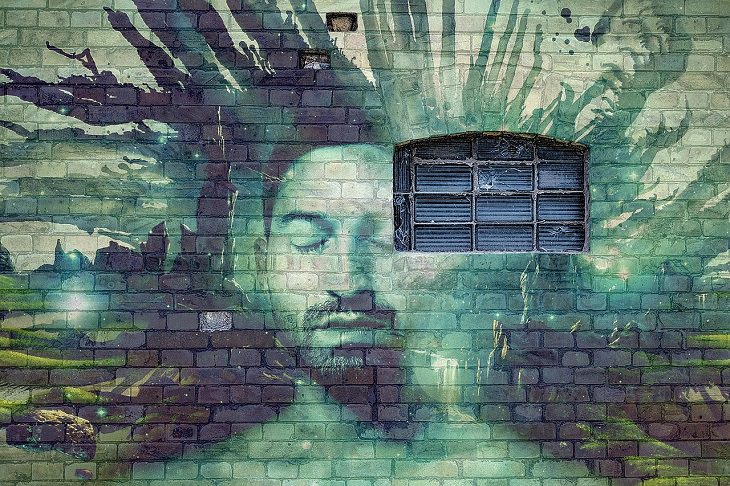 9. This flower brings some color to what appears to be a prison wall...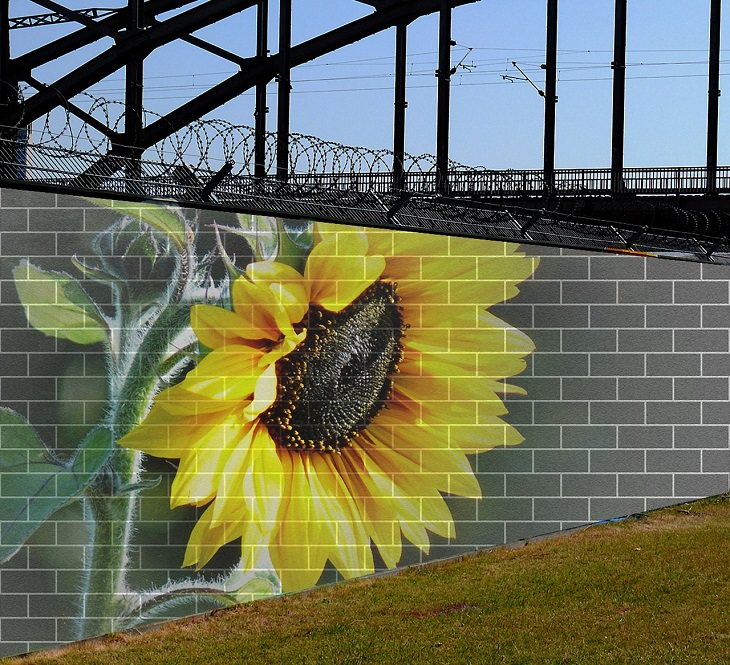 10. This house seems to have some interesting company...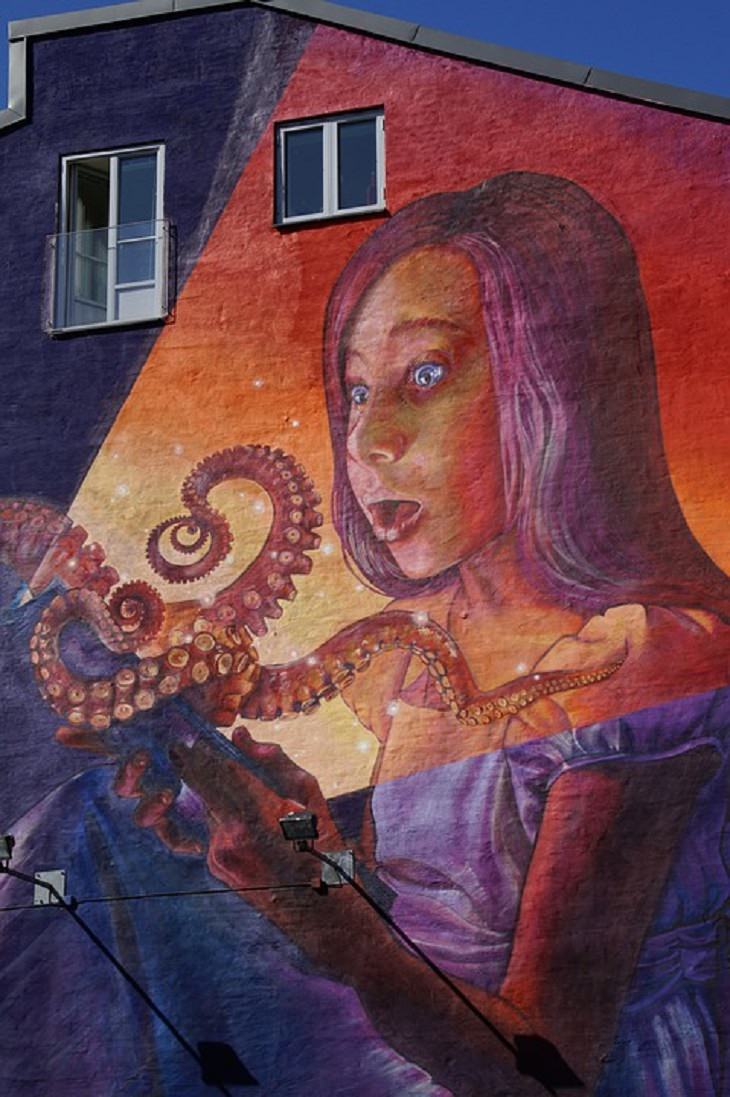 11. Hats off to the artist who said, "Let's just make our own money"...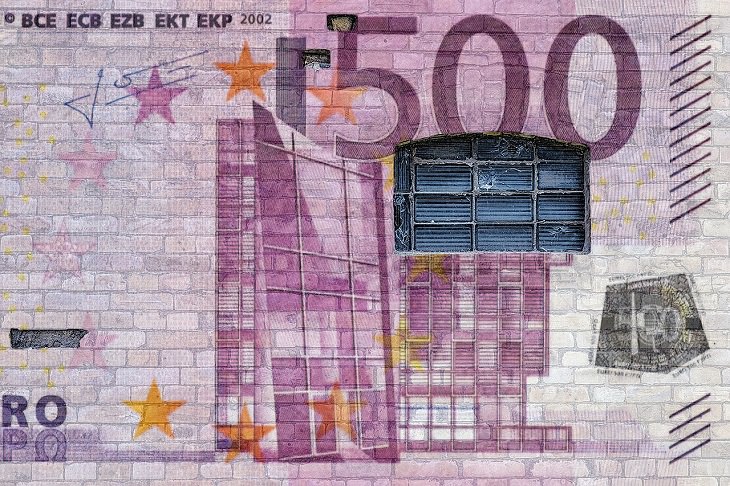 12. Maybe a statement about our effect on the planet...?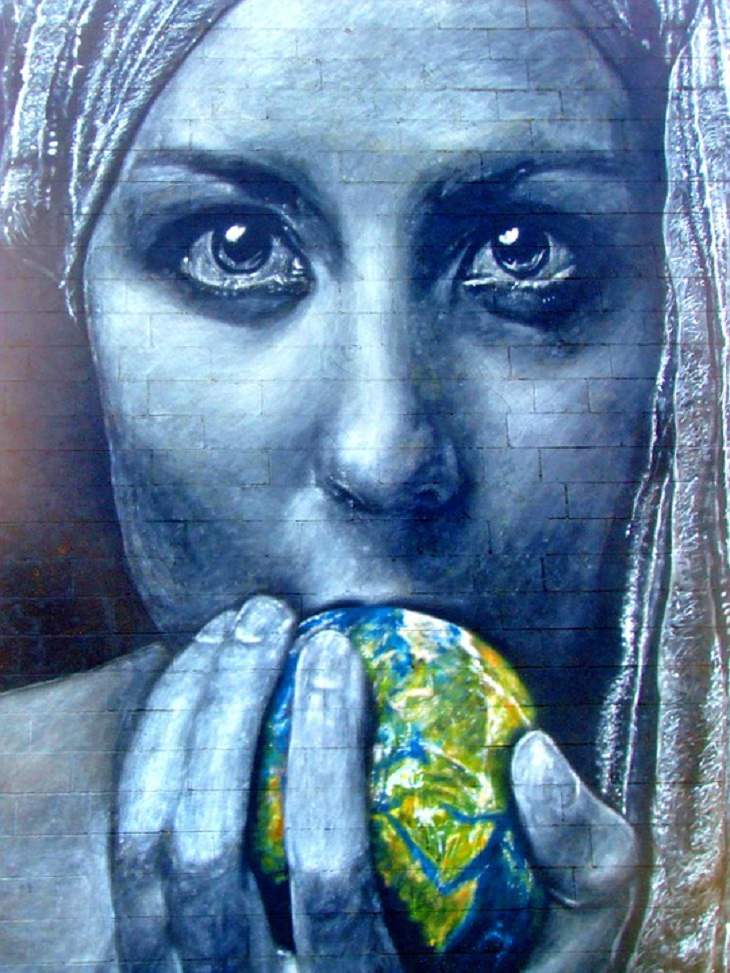 13. Someone is doing this seemingly simple task so lovingly...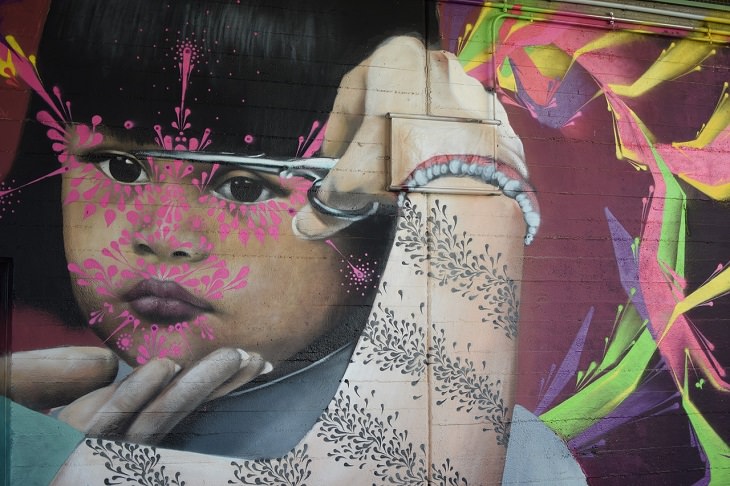 14. Every chameleon's dream brought to life...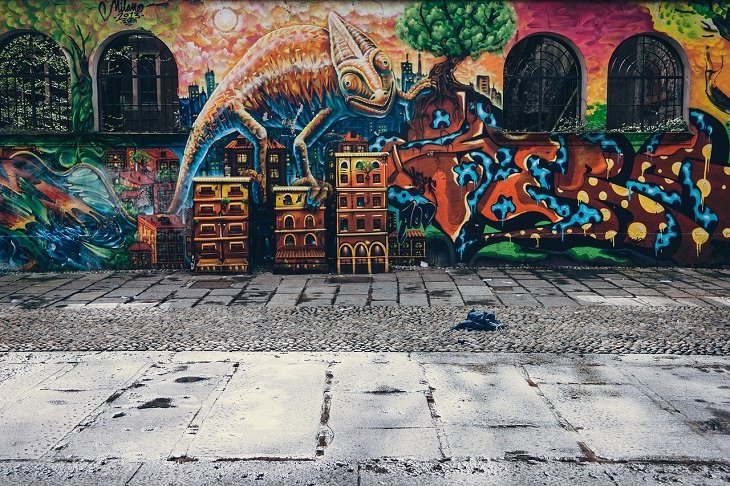 15. Kudos to this brilliant artist, who decided to paint a garden instead of growing one...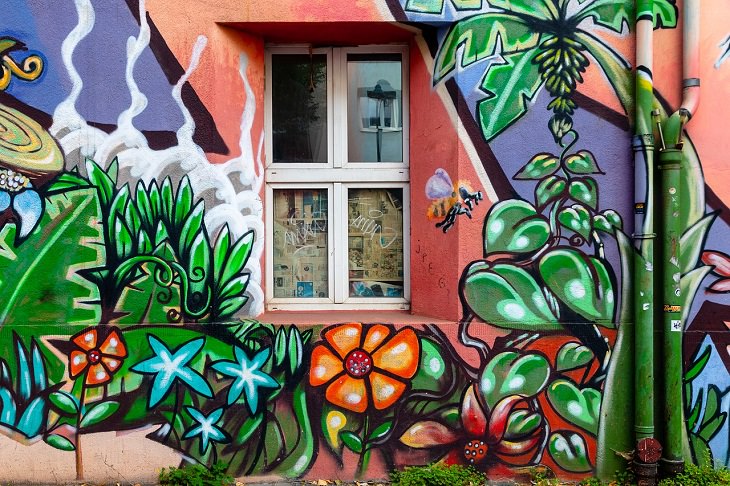 16. The truth behind glitz, glamour, and fame...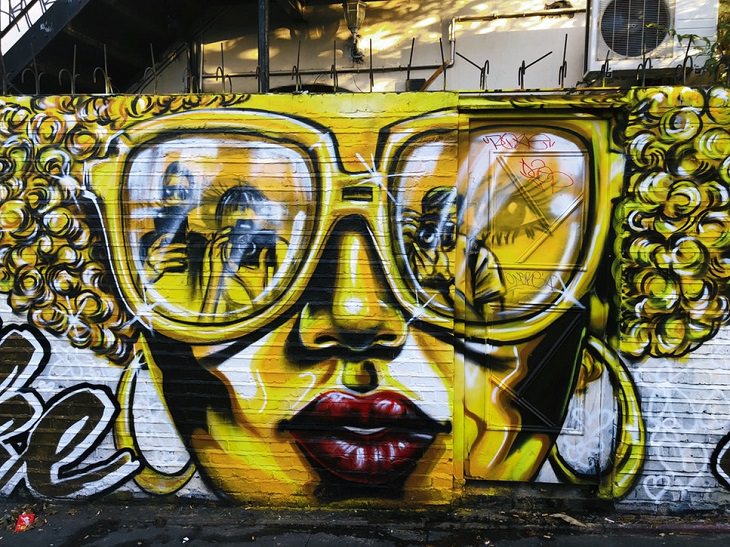 17. Perhaps a look into the dreary future we could be facing...
or maybe a fashion choice for the artist...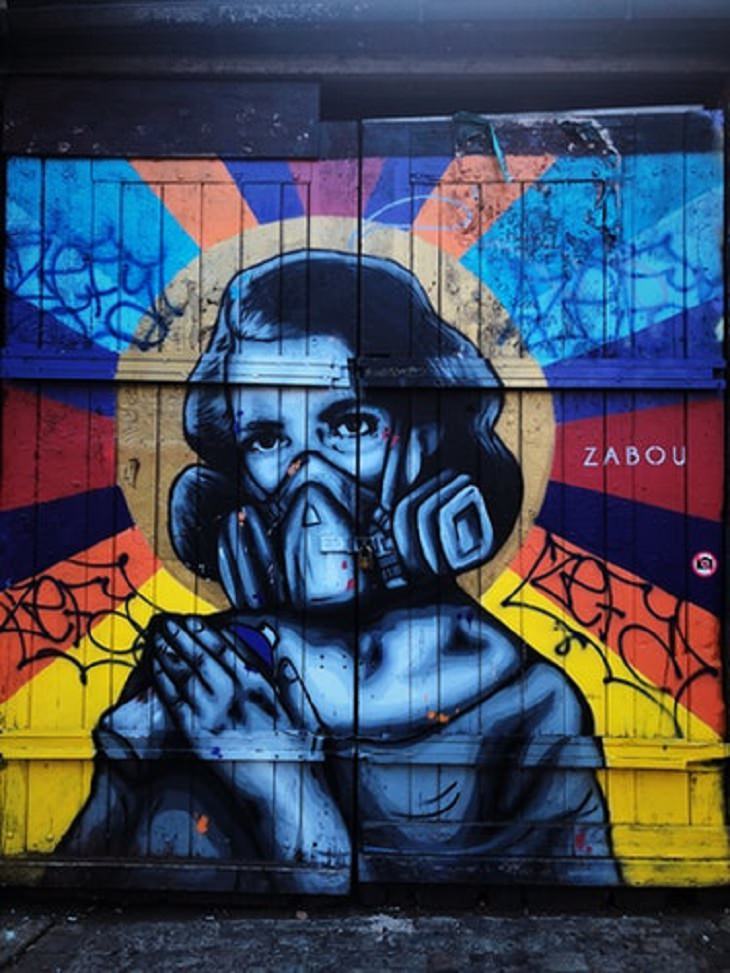 18. This too-cool-for-school baby and his pals...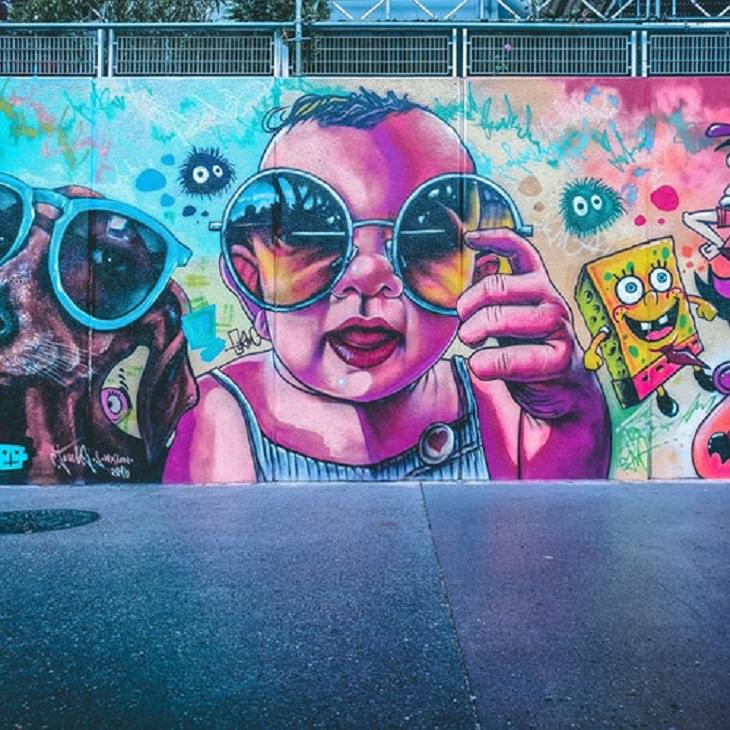 19. This tribute to the man who dared us to imagine...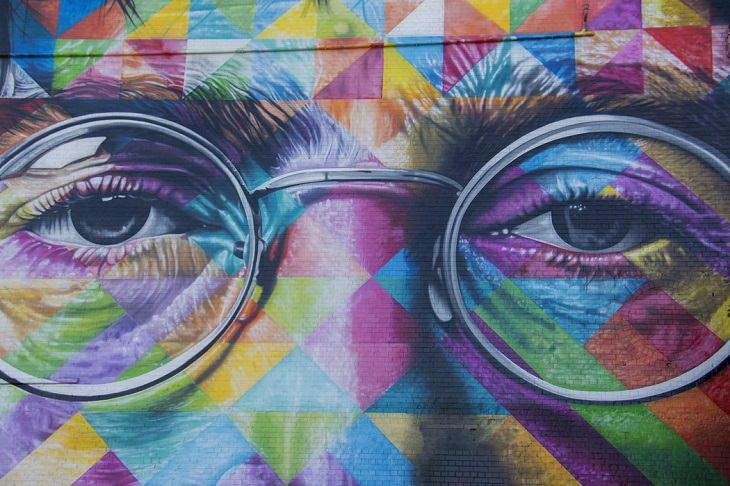 20. These tired and sad eyes that will captivate you...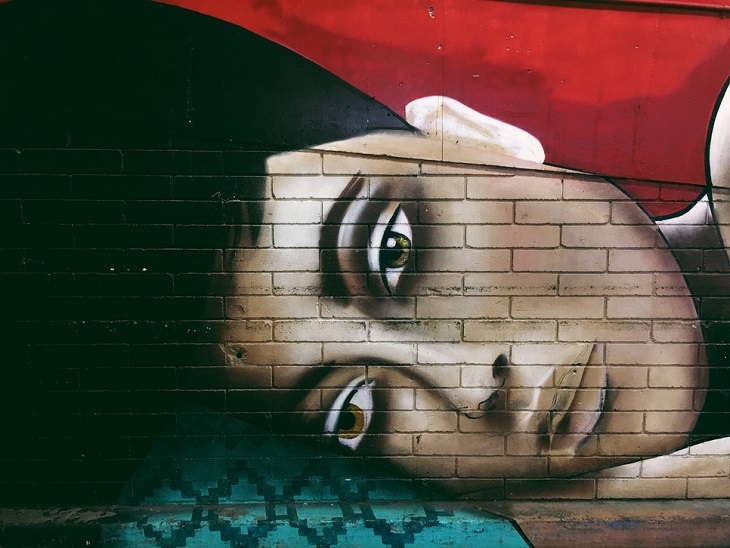 21. This tribute to one of the Disney Princess comes with a very important message...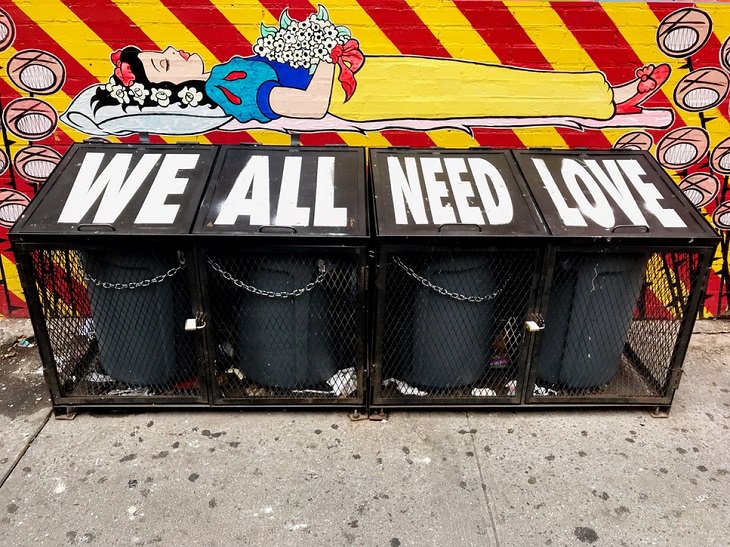 22. Speaking of tributes... Anyone in the mood for a Scooby Snack?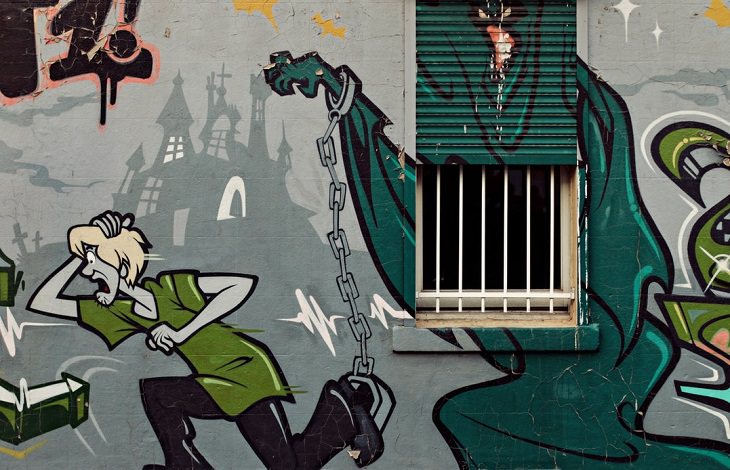 23. This artist brings to life these beautiful shadows...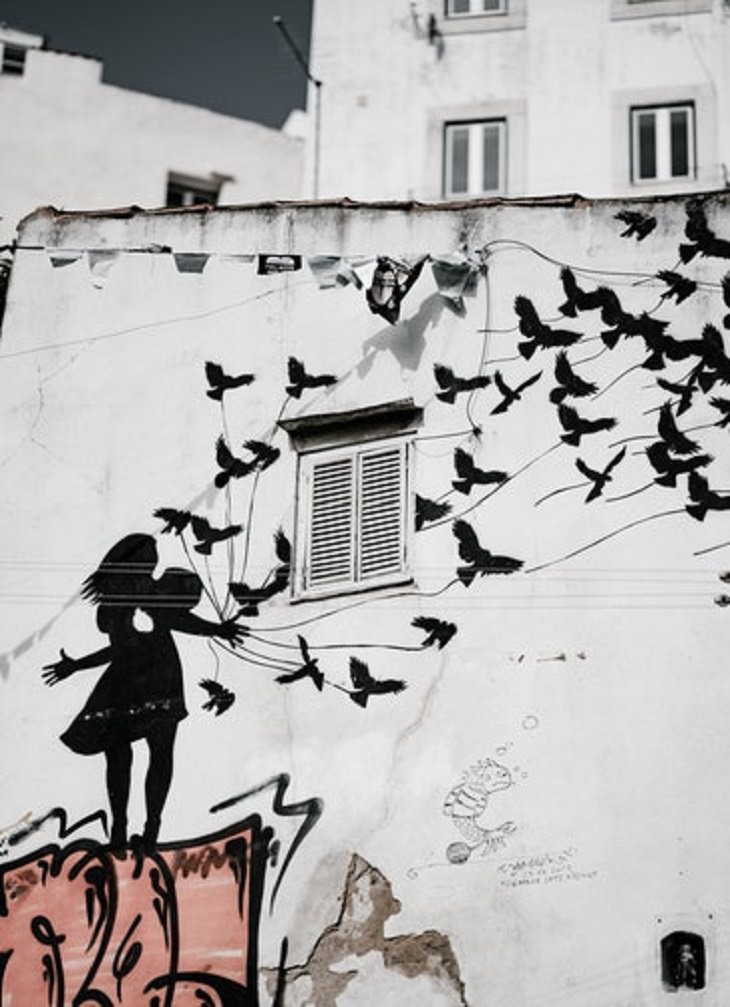 24. This golden dragon-bird is a creation of sheer imagination and genius.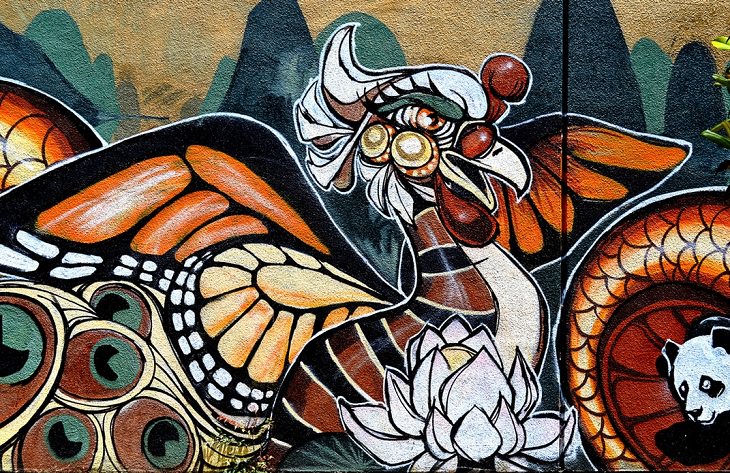 25. These paintings are almost exactly to scale... How long do you think it would have taken?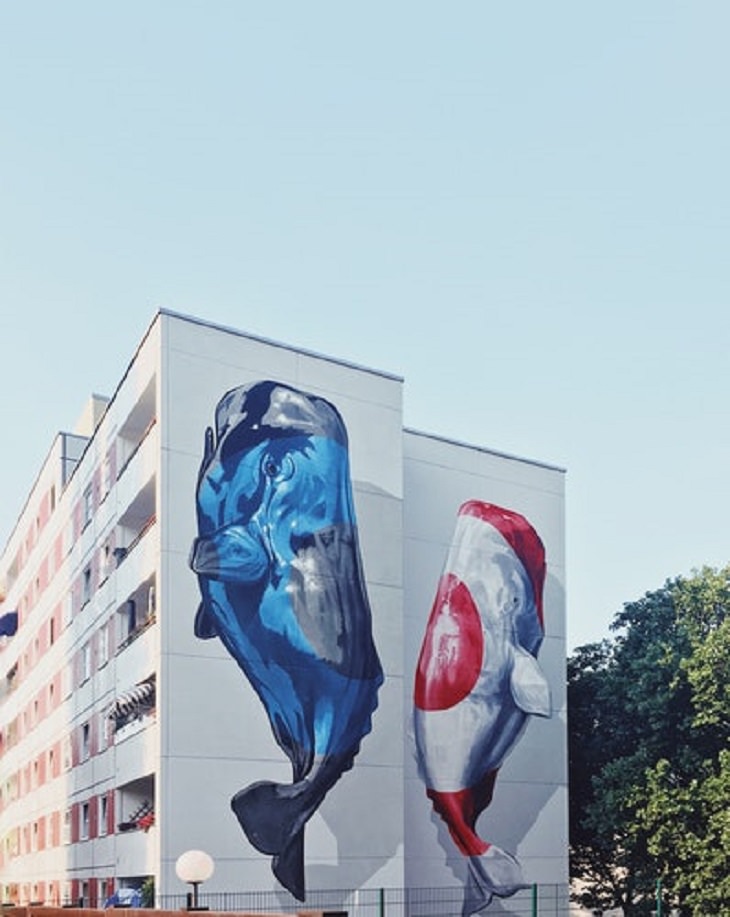 26. Hung out to dry by his own thoughts... This artist knows how we all feel sometimes.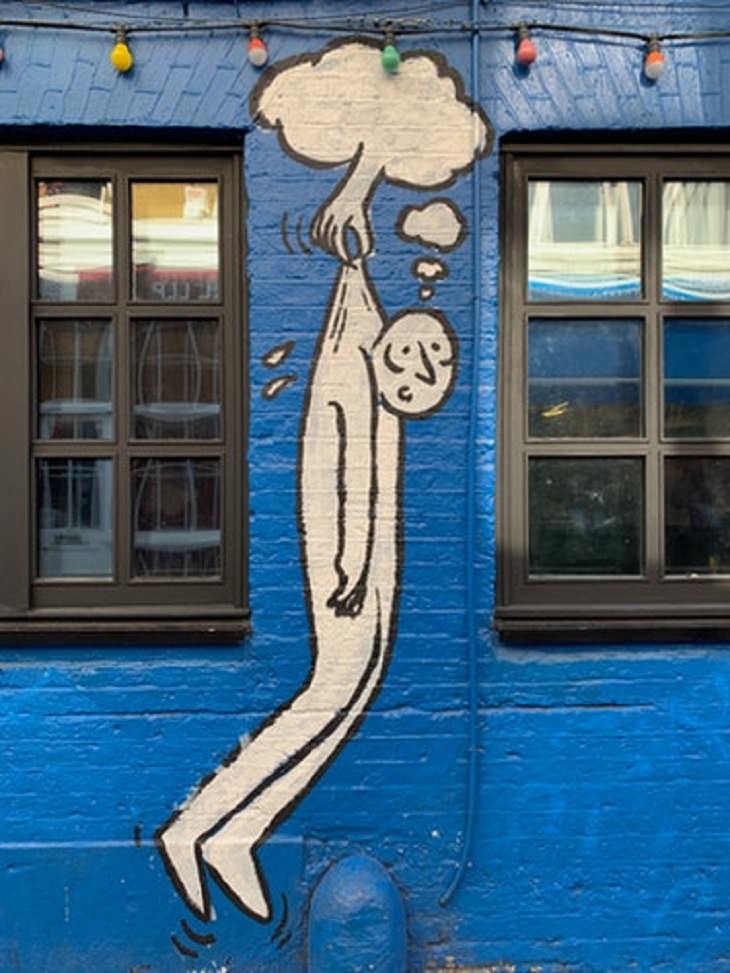 27. Enter into the world of abstract, infinity ad teal...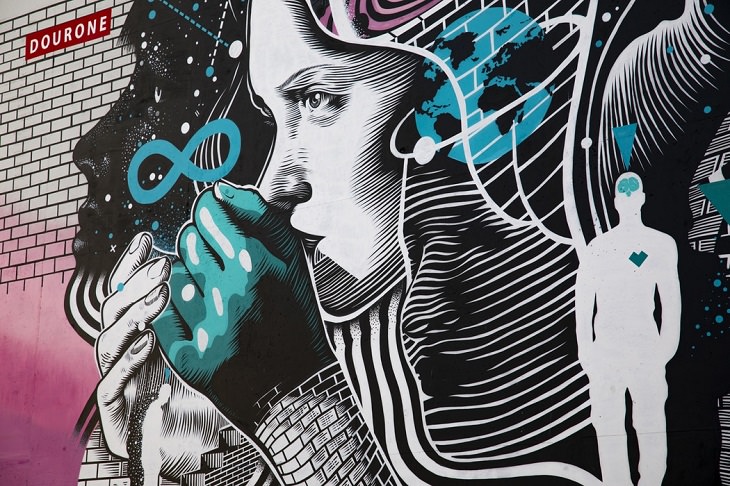 28. This painting depicts a fairly amusing reaction to the poster hanging next to it...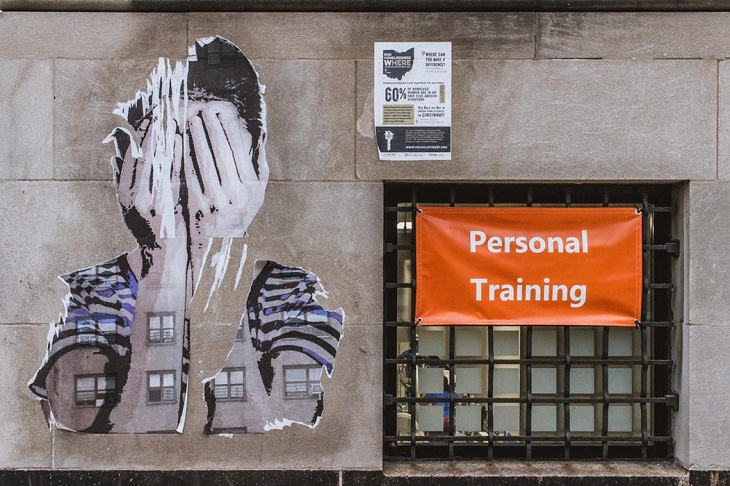 29. These larger than life dancers come in all shades...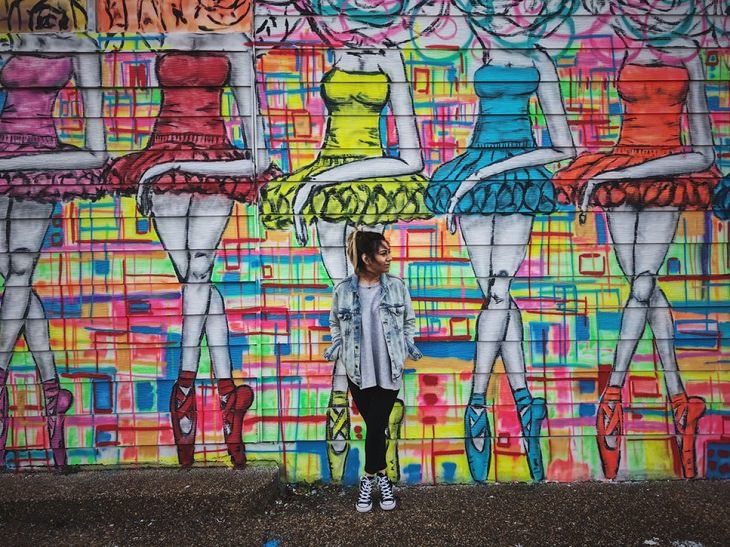 30. If our thoughts had a physical form, I like to think this is how they might look...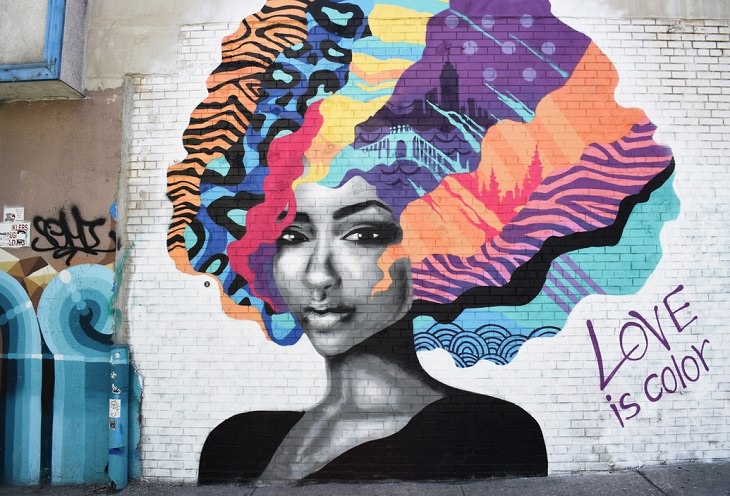 31. Every couple, even the unusual ones, loves to share a milkshake...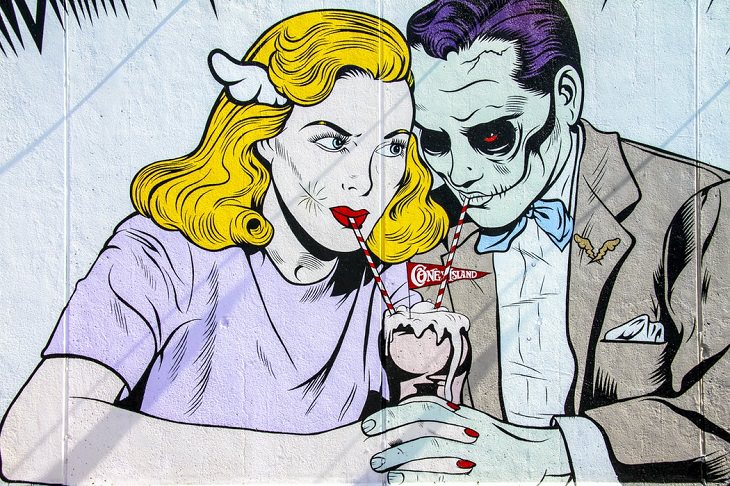 32. An image that reminds everyone who walks past to keep love in their hearts...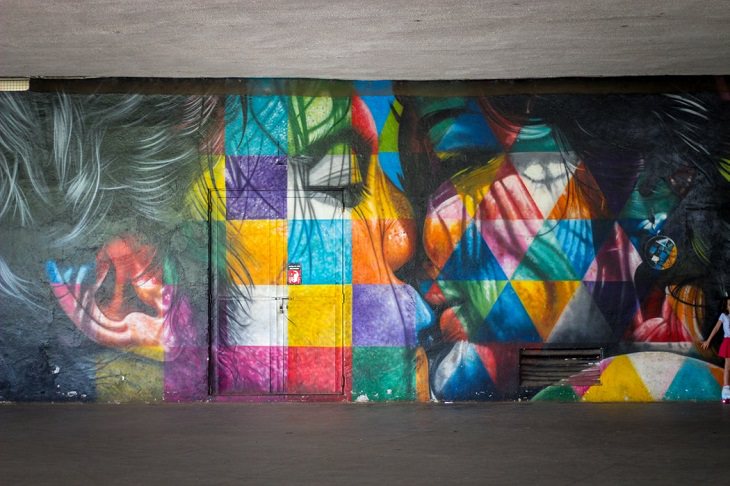 33. This wall painting is a throwback to the classic V-J Day in Times Square photograph...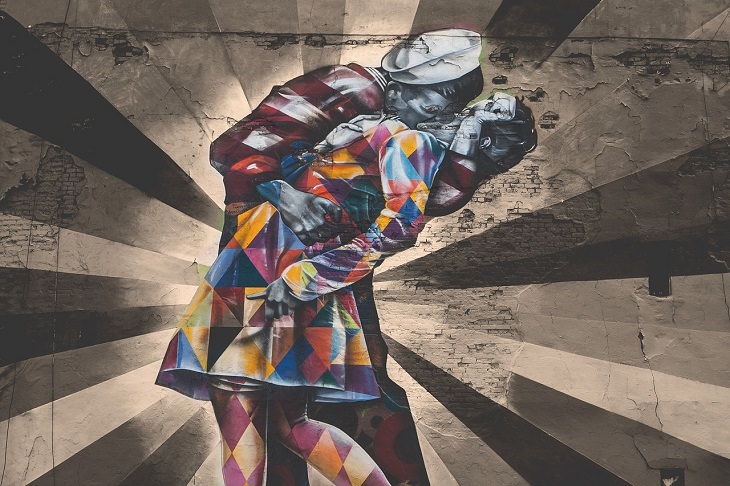 34. How my brain feels until I get my coffee...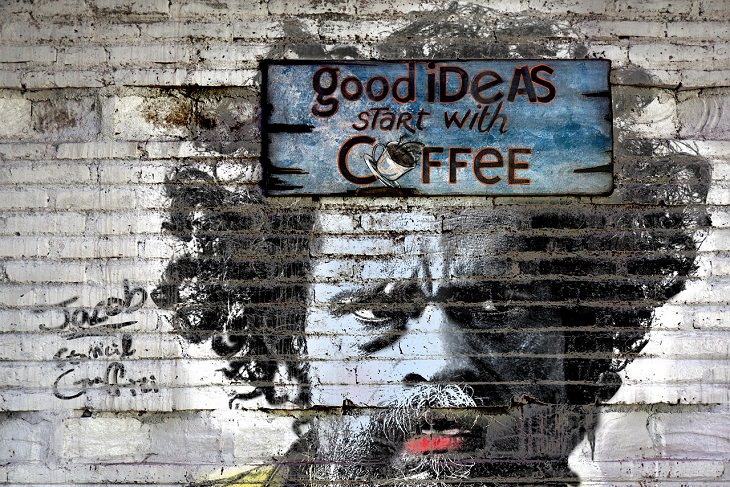 35. Positivity isn't constant. Does that mean it should be forced...?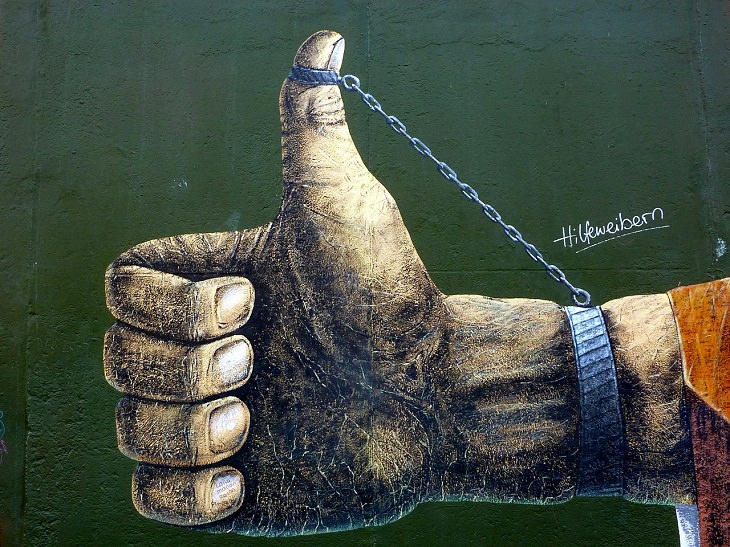 36. A memorial to a character that has been in our hearts for 90 years...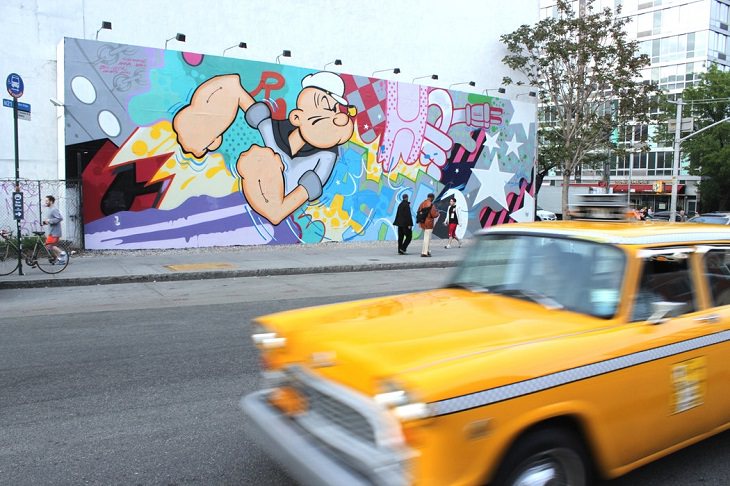 37. I believe this house is less than thrilled to see us...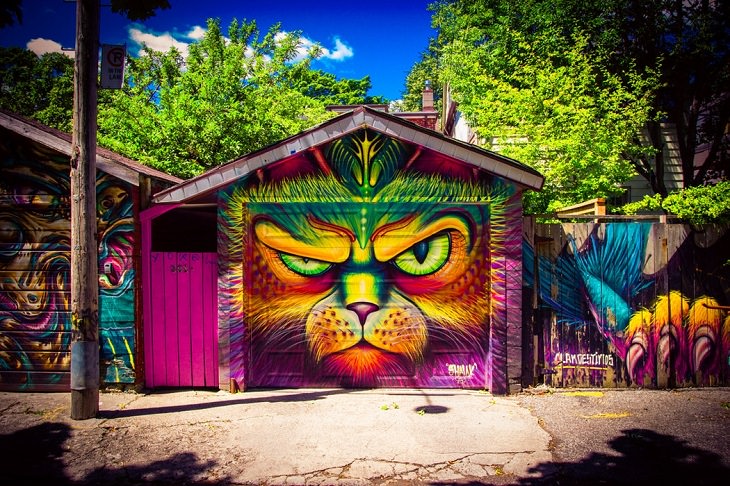 38. This larger than life depiction is heavy on the details...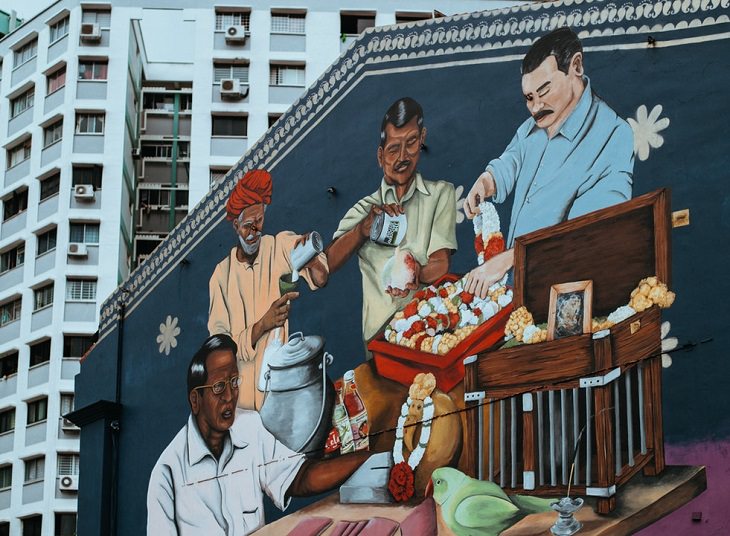 39. Open your eyes. Look up to the sky and see...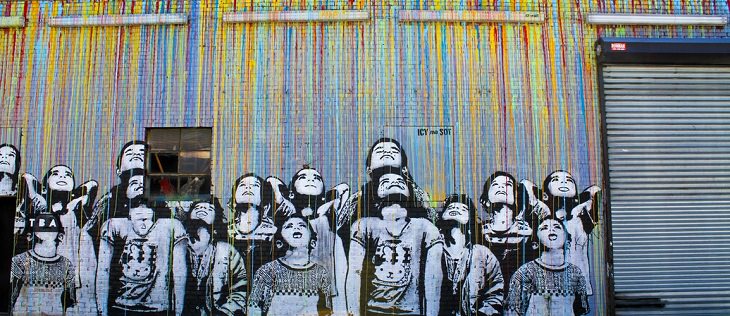 40. This gentle reminder of how small we really are...