Behold the best underwater photographs made in 2018 according to the jury of the Ocean Art Underwater Photo Competition that was held recently for the 7th year in a row. In this competition, the top nature photographers in the world competed across 16 genres.
The winner is the first photo in our photo collection, which we prepared especially for our readers. This is a photo of 3 stingrays engaging in a courtship ritual captured by photographer Duncan Murrell in Honda Bay, Philippines.
This competition is a very important one, as it lets the public get a glimpse of the wonders of the underwater world and nature, thereby raising awareness of water pollution worldwide. Admire the beauty of the oceans and rivers together with us in this photo gallery of the competition right now.
Devil Ray Ballet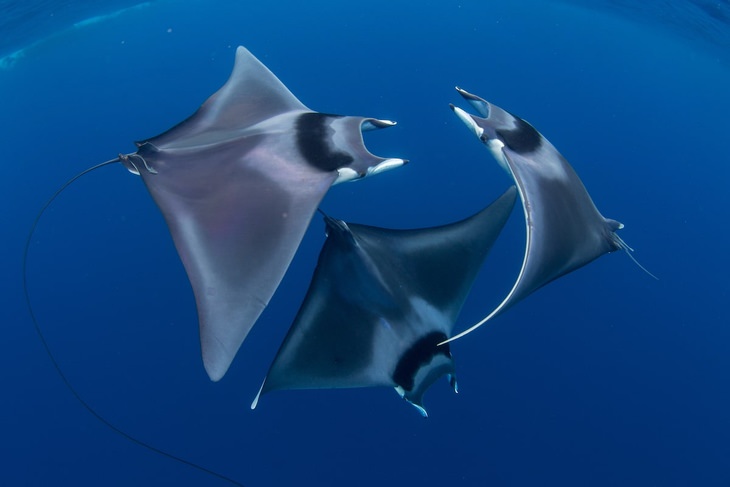 Species: Spinetail devil rays (Mobula japanica)
Best of Show, Marine Life Behavior, 1st Place. Duncan Murrell. Shot in Honda Bay, Palawan, the Philippines
Nemo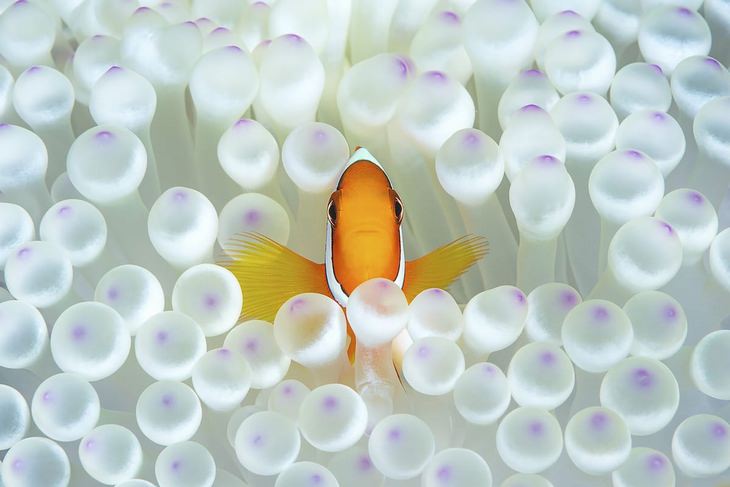 Species:​ Ocellaris Clownfish in ritteri sea anemone
Portrait, Honorable Mention. Matteo Visconti.
Shot in Ishigaki Island, Okinawa, Japan with Nikon D850
Paddle Boarders Sunset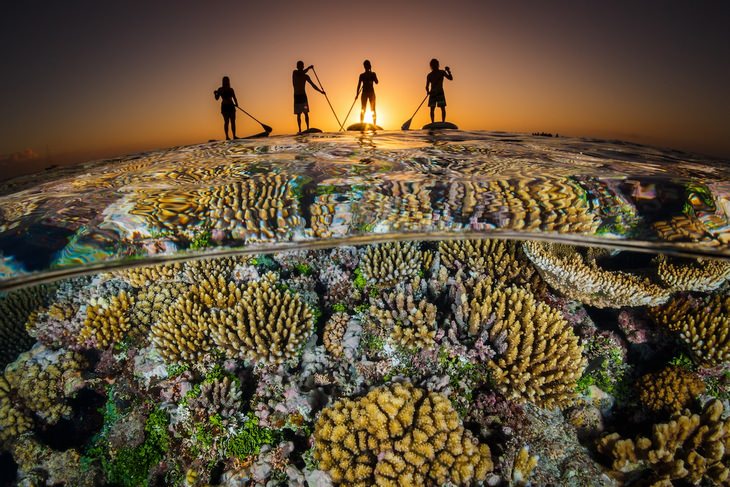 Wide Angle, 2nd Place. Grant Thomas.
Shot in Ha'apai, Tonga with Canon 5D Mark III
Burst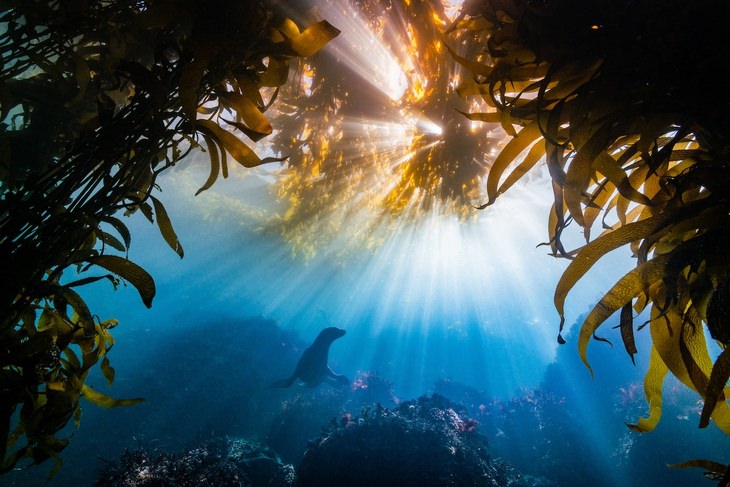 Species: California Sealion in the kelp forest
Cold Water, 2nd Place. Tyler Schiffman.
Shot in Monterey bay, United States with Sony A7R III
Foggy Morning In Adams River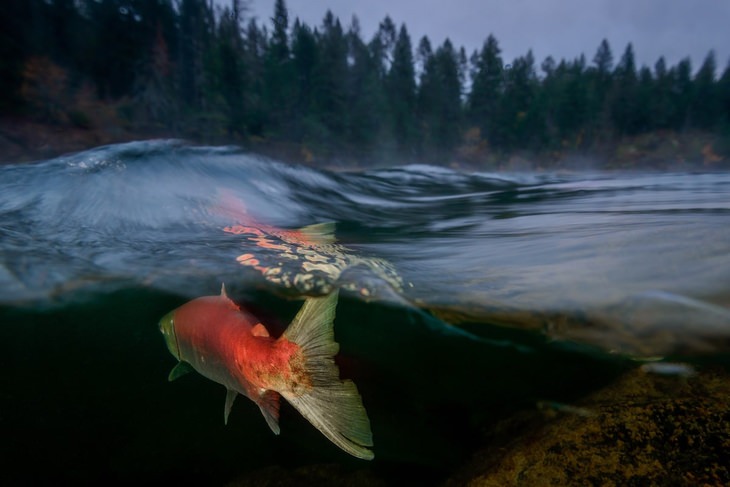 Species: Sockeye Salmon (Oncorhynchus nerka)
Cold Water, 5th Place. Eiko Jones.
Shot in British Columbia, Canada with Nikon D800e Camera
Dancing Jellyfish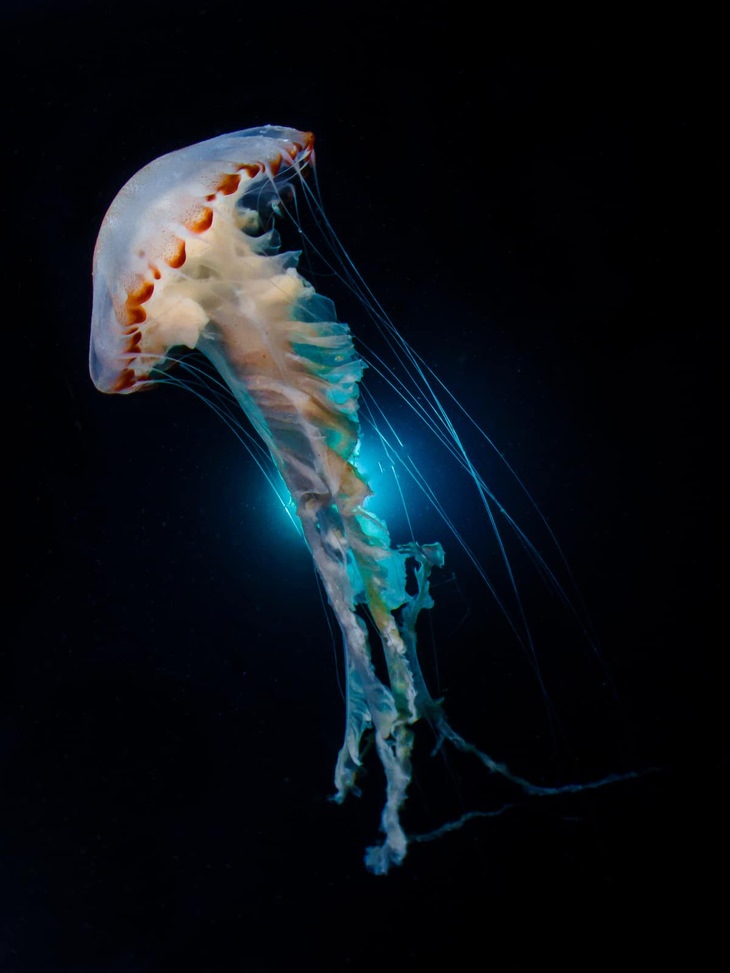 Compact Wide Angle, 1st Place. Melody Chuang.
Shot in North-East Coast, Taiwan with Olympus TG5 Camera
Face to Face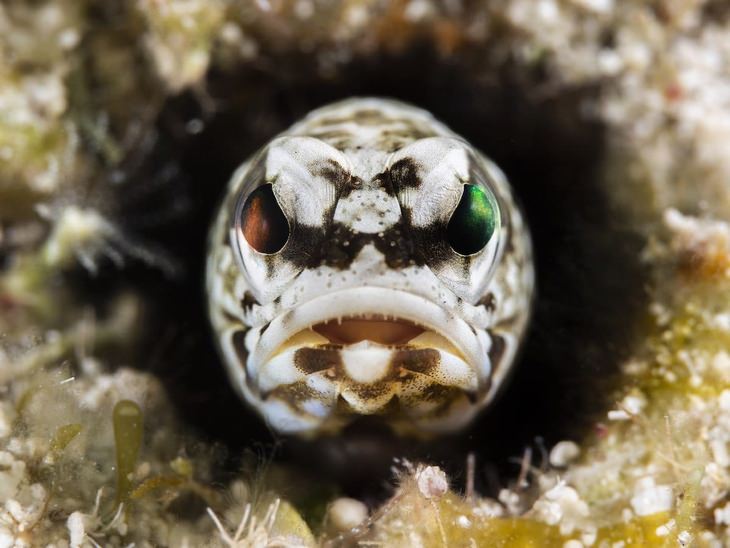 Mirrorless Macro, Honorable Mention. Rafi Amar.
Shot in Shark Paradise, Bahamas with Olympus OM-D E-M1
Gentle Giants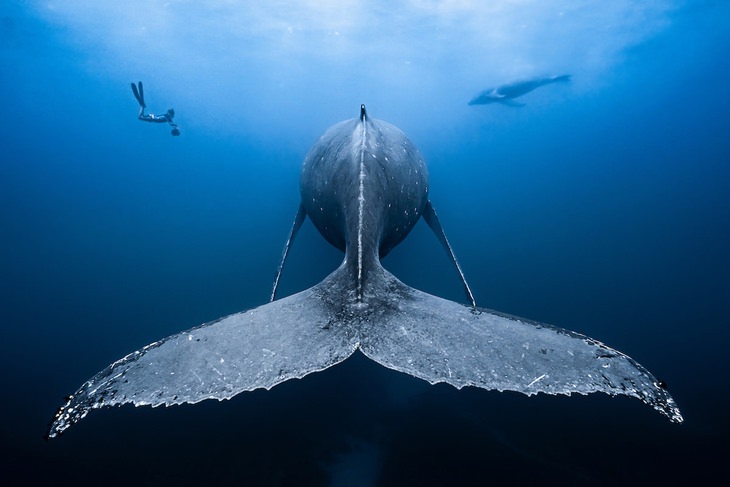 Species: Humpback whale and her calf (Megaptera novaeangliae).
Wide-Angle, 1st Place. François Baelen.
Shot in Saint-Gilles, Reunion Island with Sony A7III
Sheep on the Shot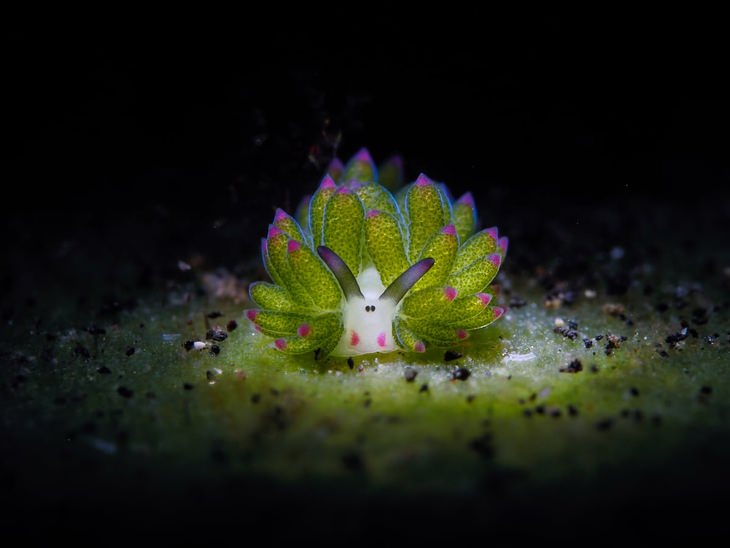 Species:​ Costasiella sp.
Nudibranchs, Honorable Mention. Chun Ho Tam.
Shot in Lembeh Strait, Indonesia with Olympus OM-D E-M1 Mark II
Smile of a Friend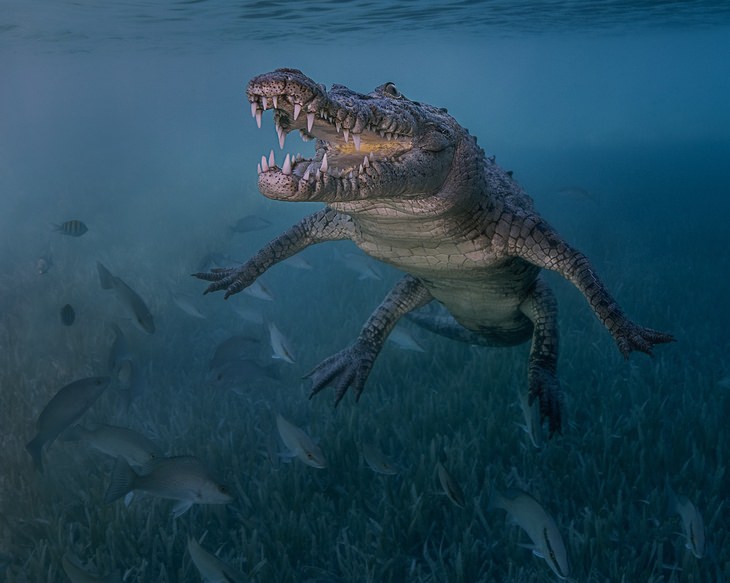 Species: American Crocodile (Crocodylus acutus)
Novice DSLR, 2nd Place. Antonio Pastrana.
Shot in Jucaro, Cuba with Nikon D850 Camera
Ancistrocheirus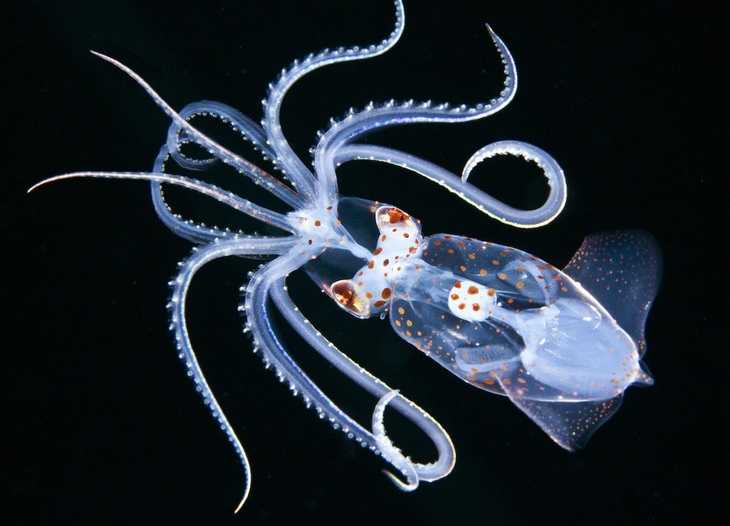 Species: Sharp-eared enope squid (Ancistricheirus lesseurii).
Macro, 1st Place. Jeff Milisen.
Shot in Kailua-Kona, Hawaii with Canon T1i
Cleaning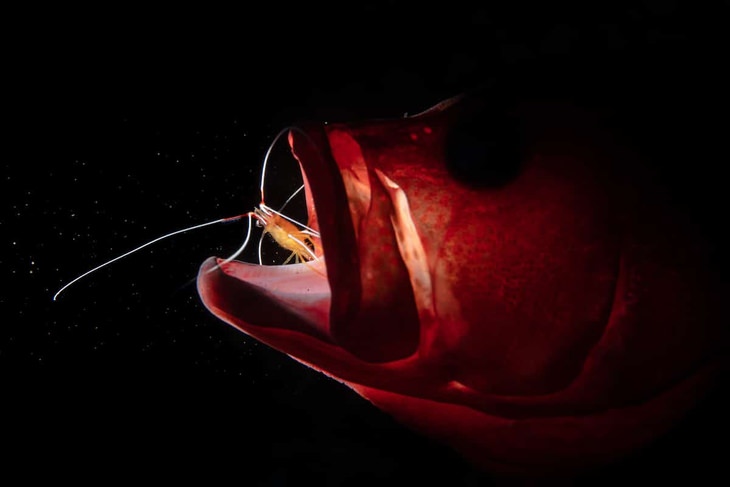 Species: White Banded Cleaner Shrimp
Marine Life Behavior, 6th Place. Liang Fu.
Shot in Tulamben Bali Indonesia with Canon 5DS
Sunsplit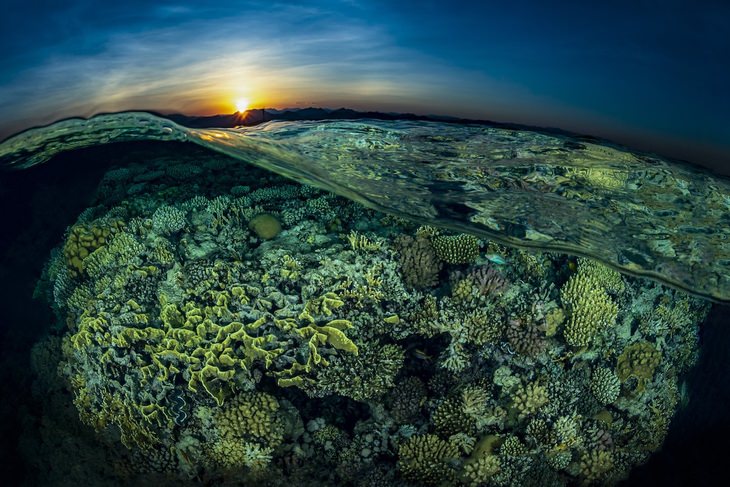 Reefscapes, 2nd Place. Tobias Friedrich.
Shot in Red Sea, Egypt with Canon 1DX Mark II
Atlantic Spotted Dolphins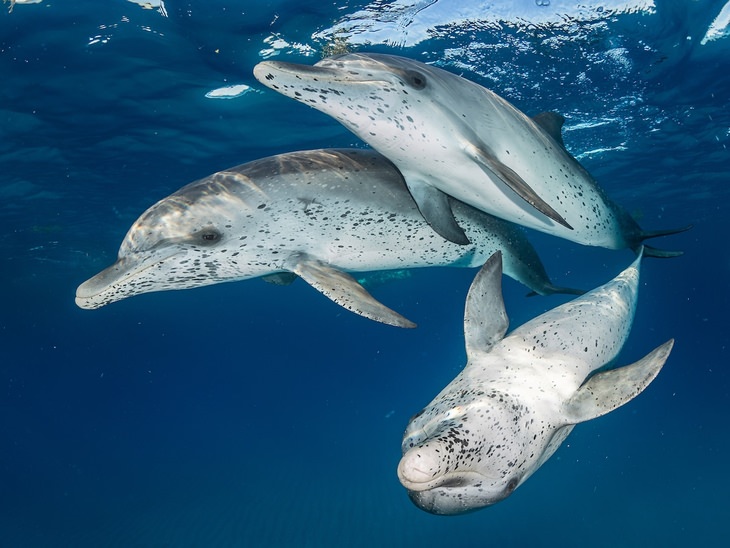 Mirrorless Wide-Angle, 1st Place. Eugene Kitsios.
Shot in Bimini, Bahamas with Olympus E-M1 Camera
Discovering the Hidden Face of Yucatan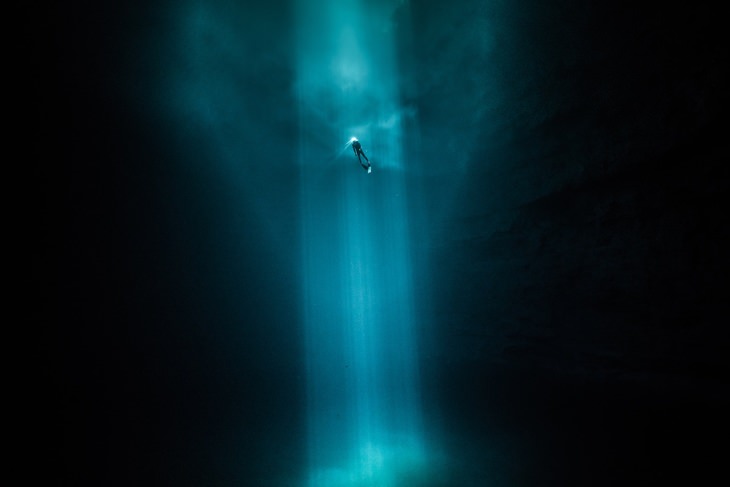 Freediver in Cenote
Underwater Art, 3rd Place. Guillaume Néry.
Shot in Yucatan, Mexico with Sony A7R II Camera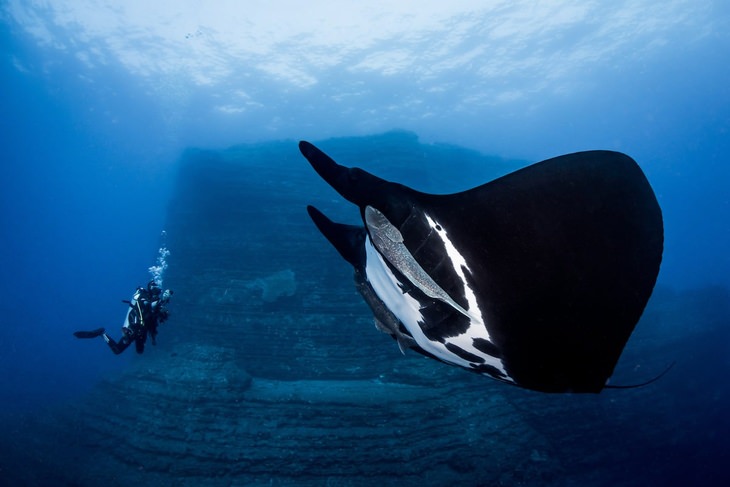 Species: Oceanic Manta Ray
Novice DSLR, 1st Place. Alvin Cheung.
Shot it Socorro, Mexico with Nikon D810 Camera