The Irish Wolfhounds got their name not for their appearance, but for their purpose - wolf hunting. Their history stems deep, and there are suggestions that this breed may have been brought to Ireland as early as 7000 BC! Whatever their history may be, it doesn't take away the fact that these creatures are incredibly delightful and beautiful. And they are without a doubt, big - reaching heights of 32 inches (81cm) to 34 inches (86cm). Because of their large size, at first sight they may indeed seem frightening to some, nevertheless, for those of us who do know the breed well, their overall friendliness makes them nothing more than gentle giants. Today, we have decided to give these enormously cute pups the attention they truly deserve. Take a look: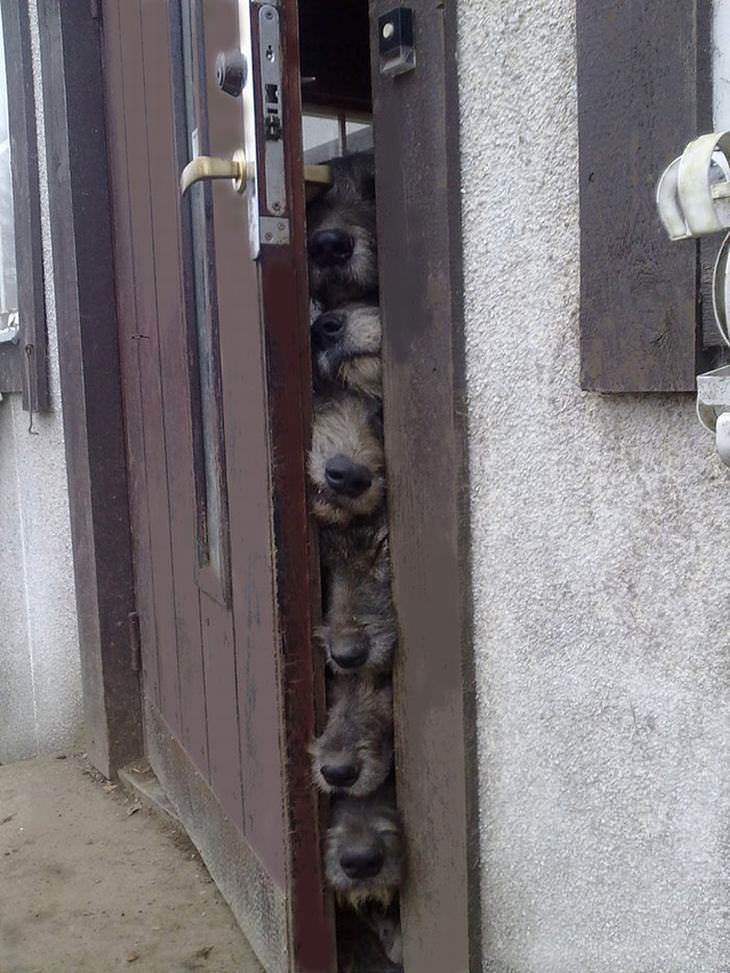 Owner And Her Dog Dressed Like Wayne's World Characters For Halloween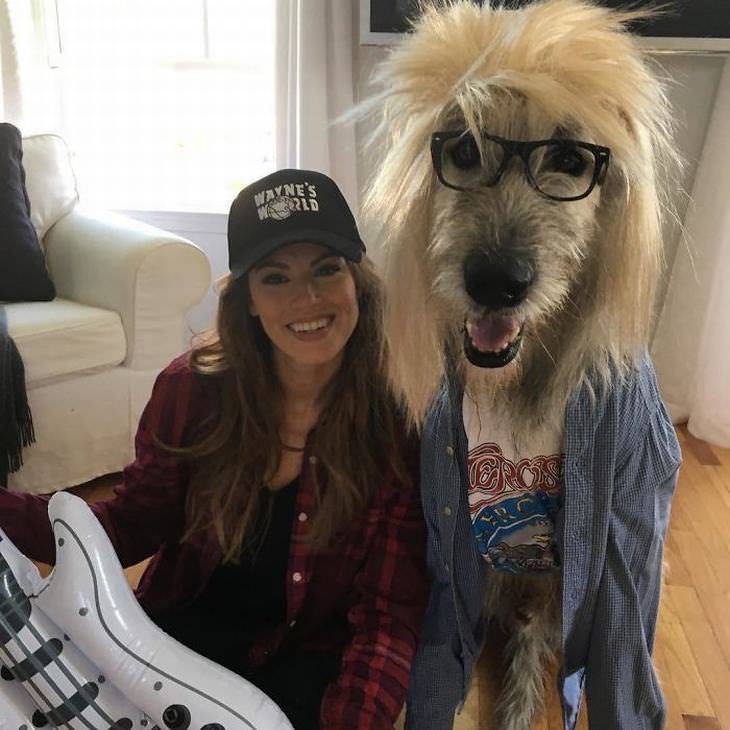 This Dog's Facial Expressions When His Owner Didn't Turn Towards The Dog Park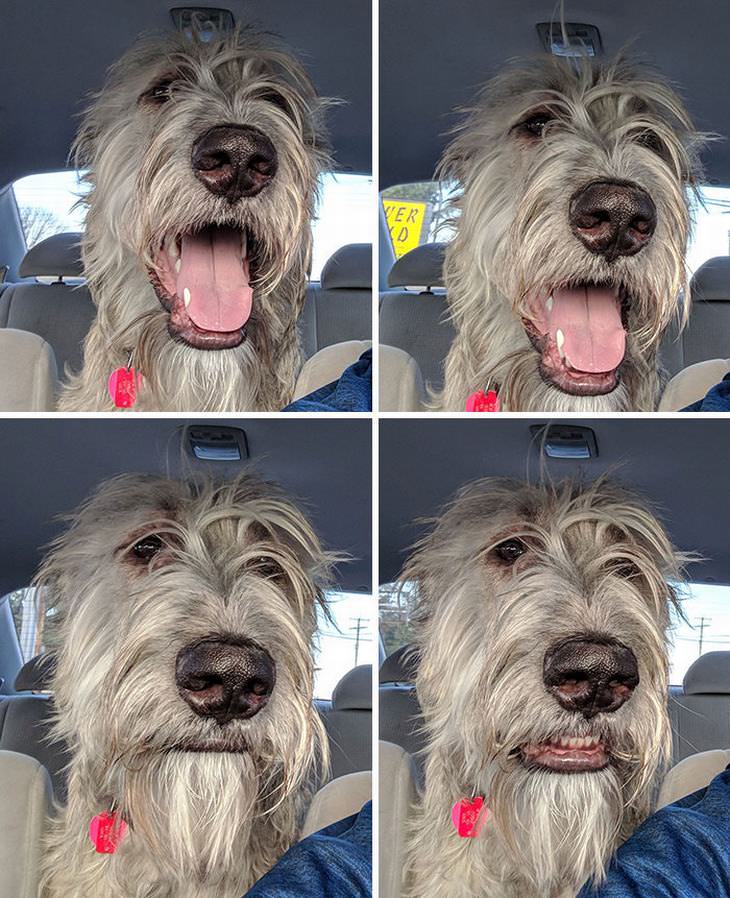 I Guess I'll Sleep Over Here...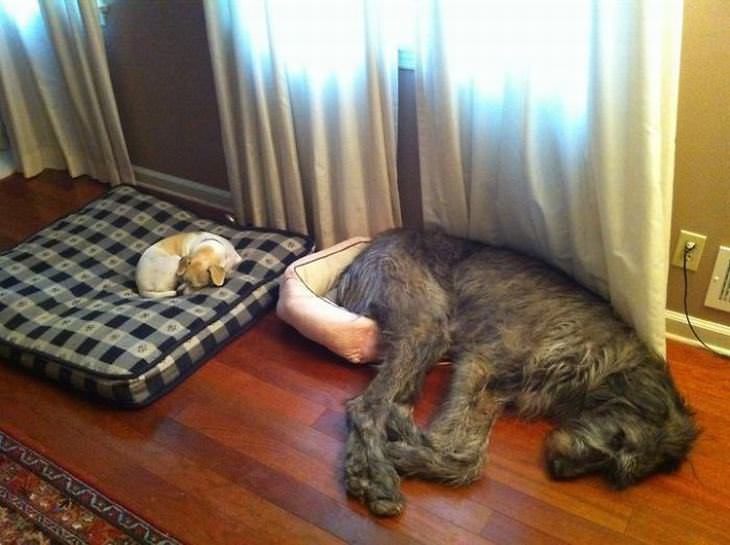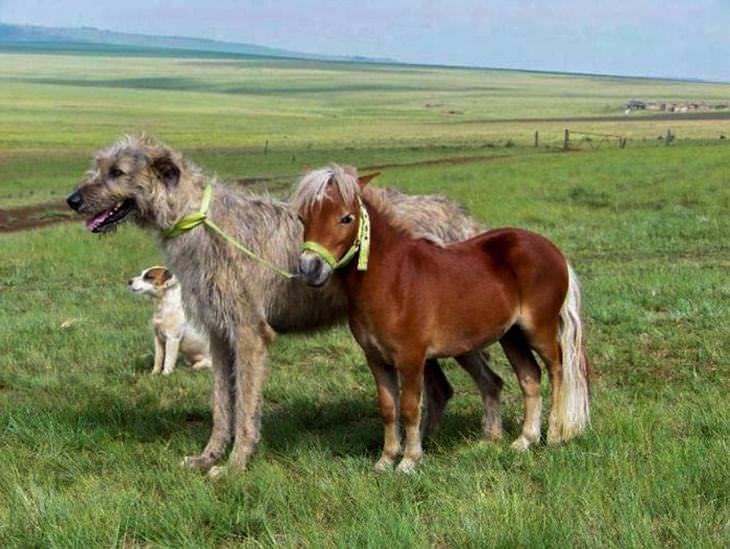 This Hunter Of Wolves Needs a Teddy To Feel Safe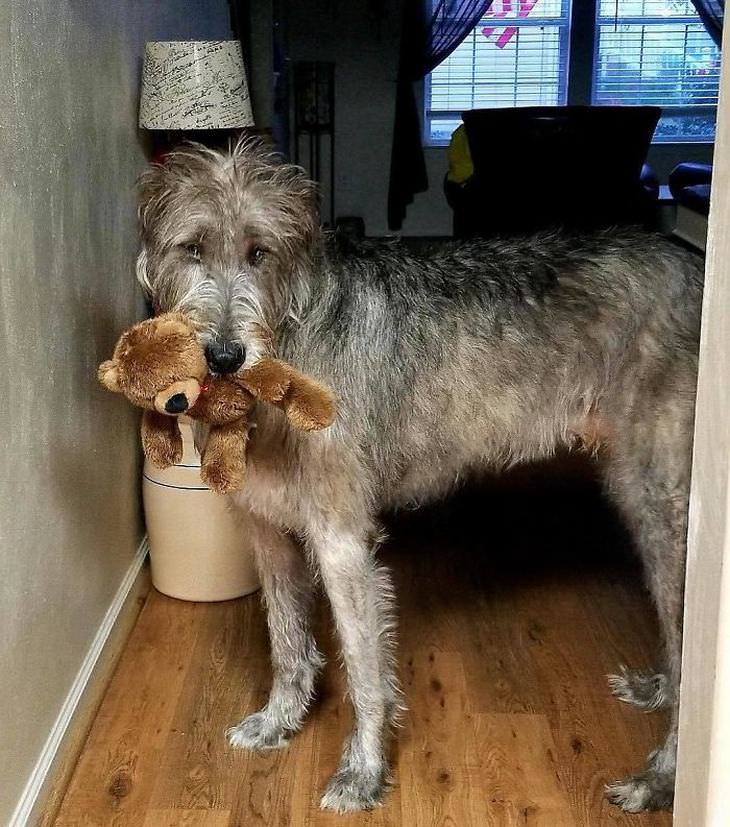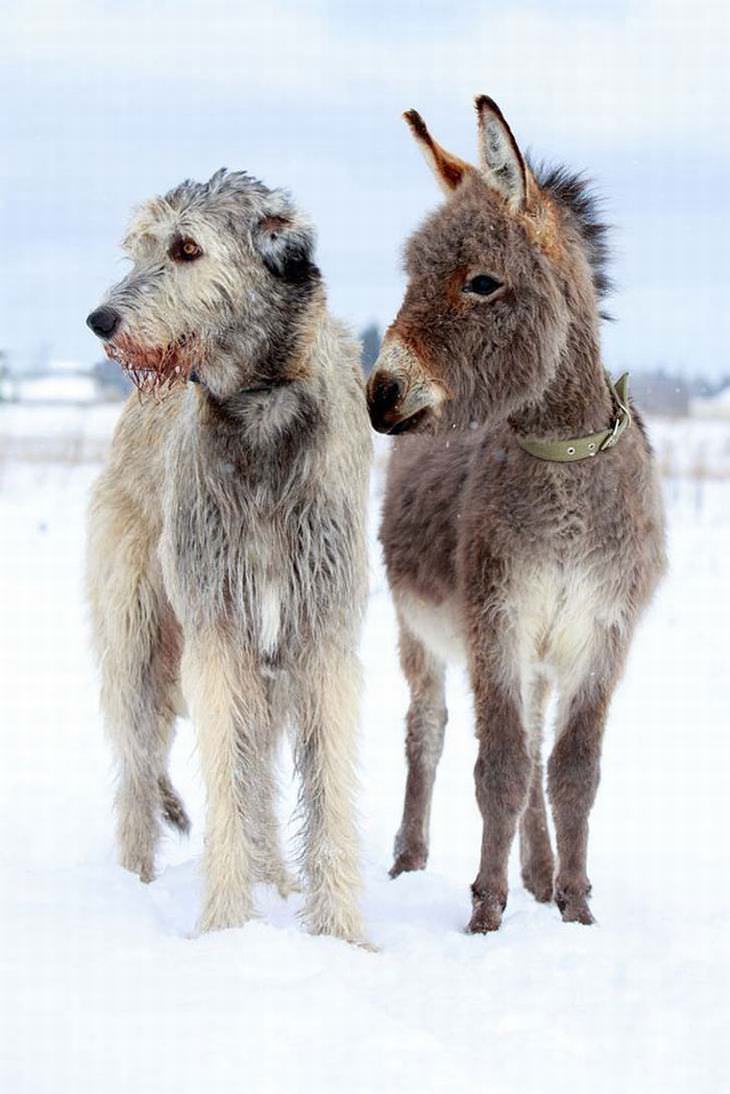 Irish Wolfhounds Love Peanut Butter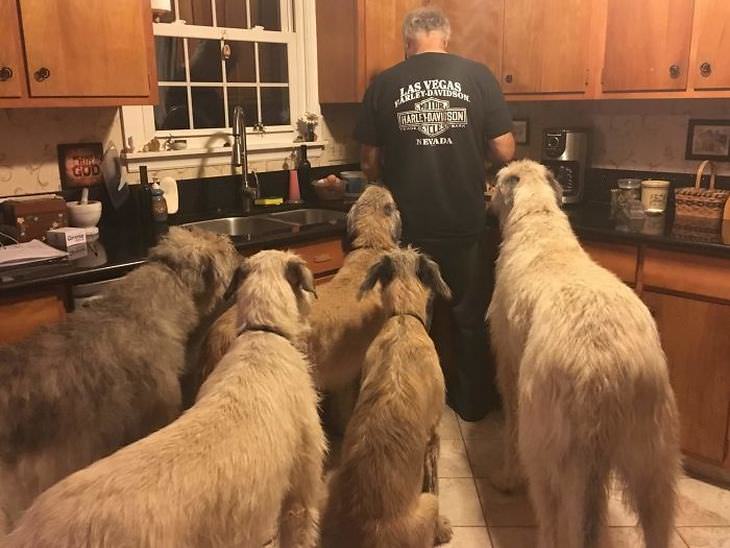 The Irish Wolfhound, A Perfect Bed Buddy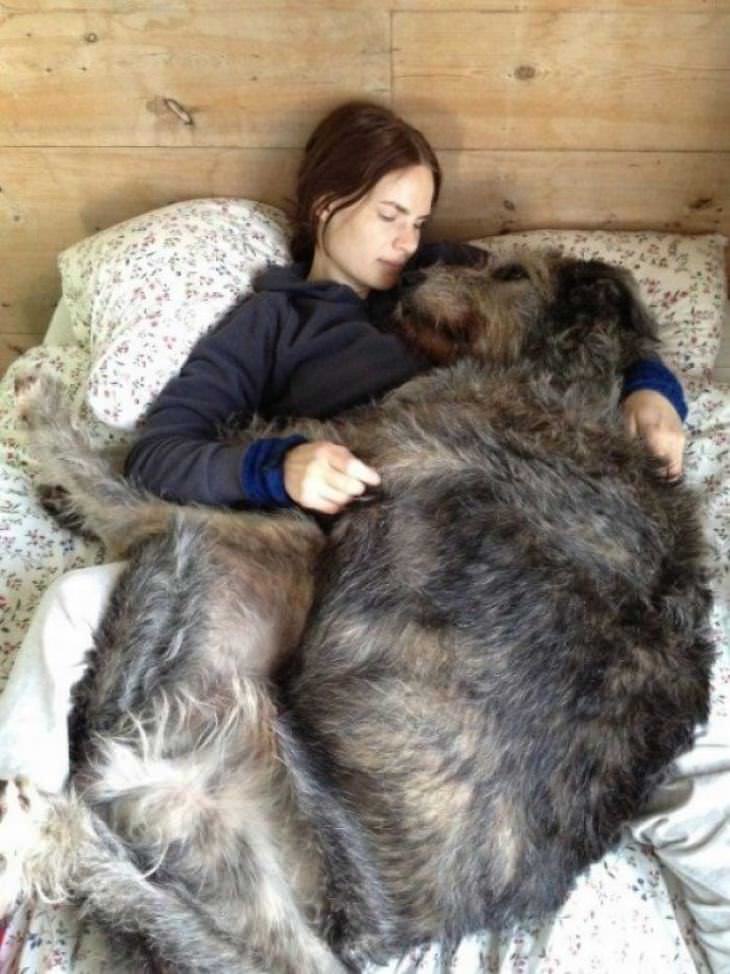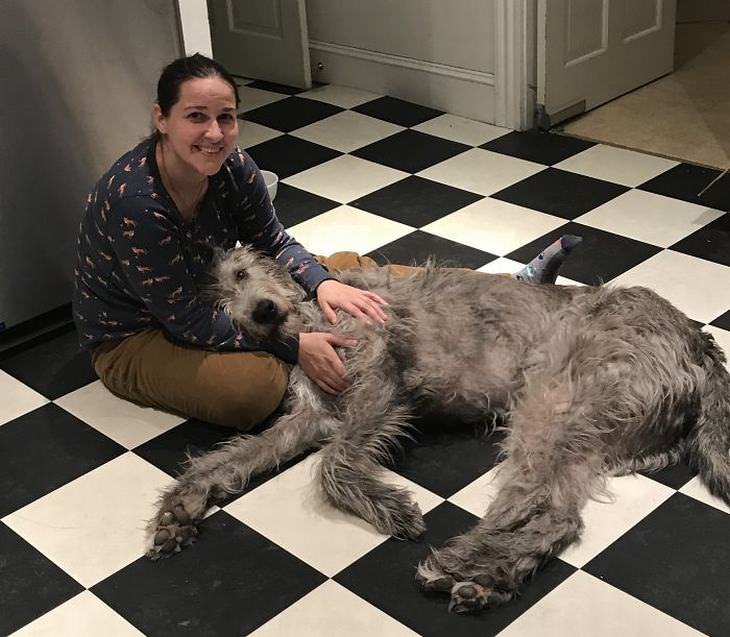 This 3lb Kitten's Favorite Place To Nap Is In Between Her Two 180lb Irish Wolfhound Brothers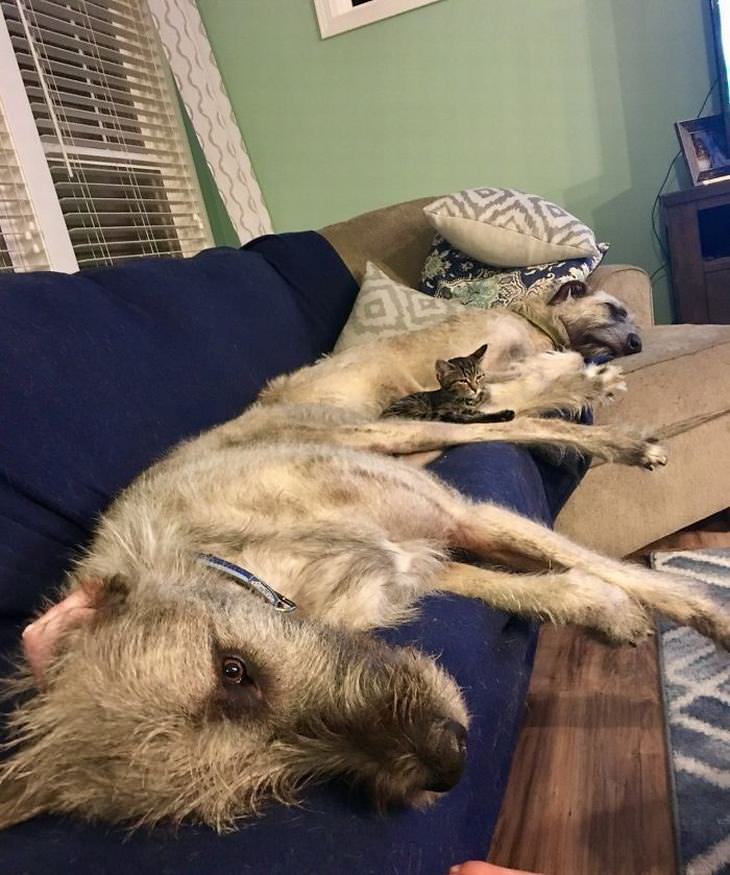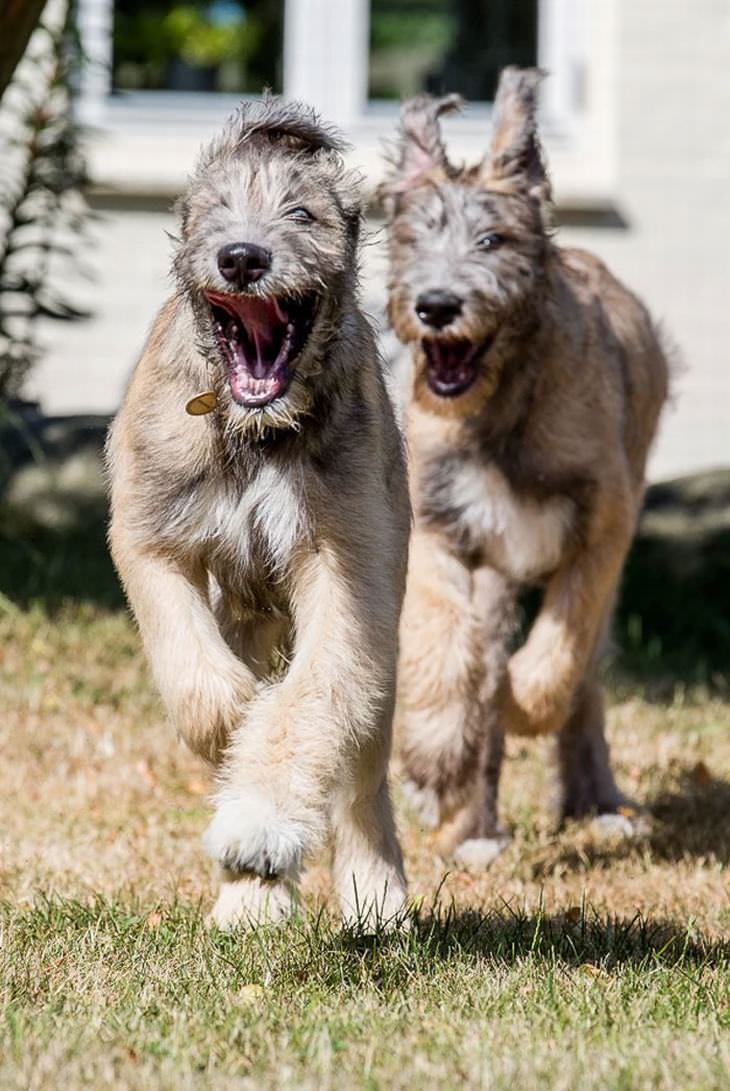 Smallest Horse In Britain With Fergus The Irish Wolfhound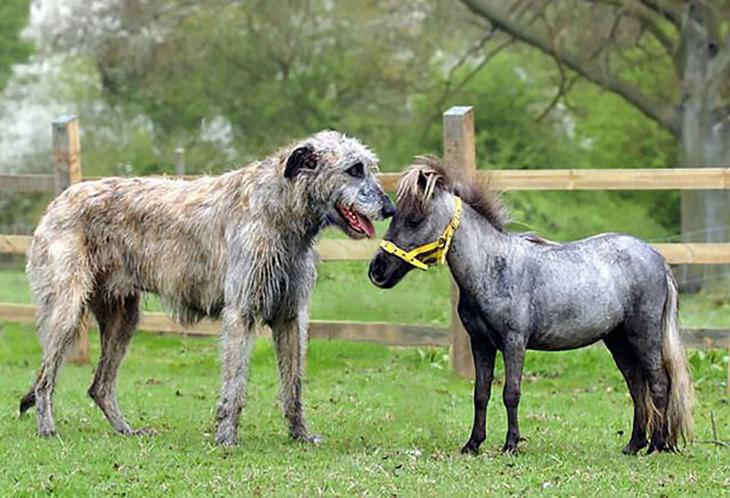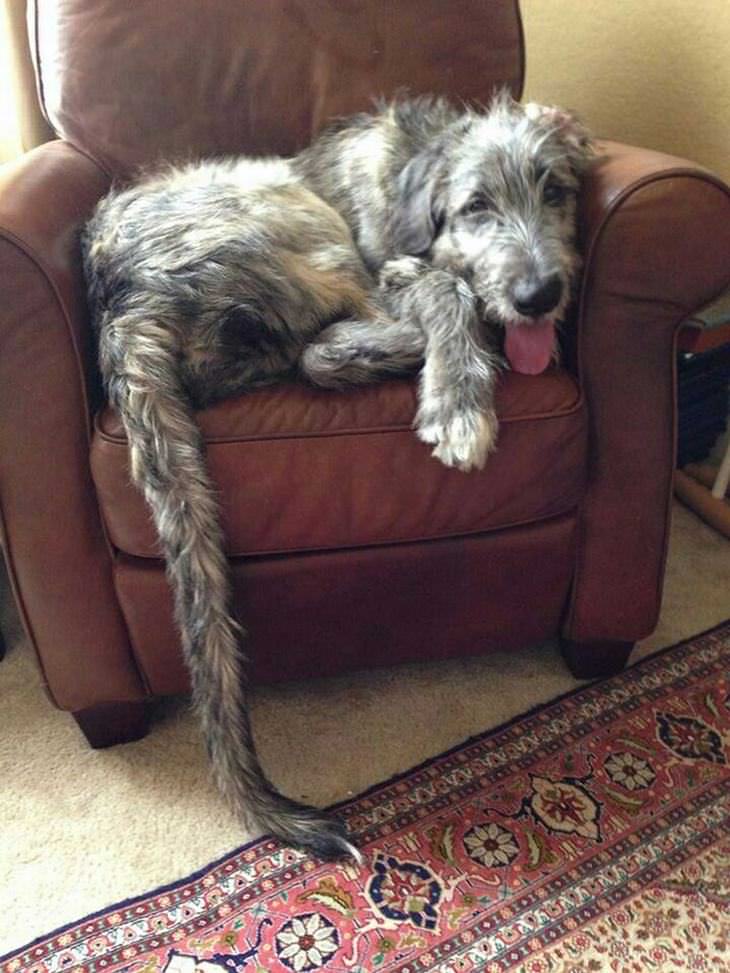 When A Chair At The Vet Is Too Small For You