1. Giants and petrified men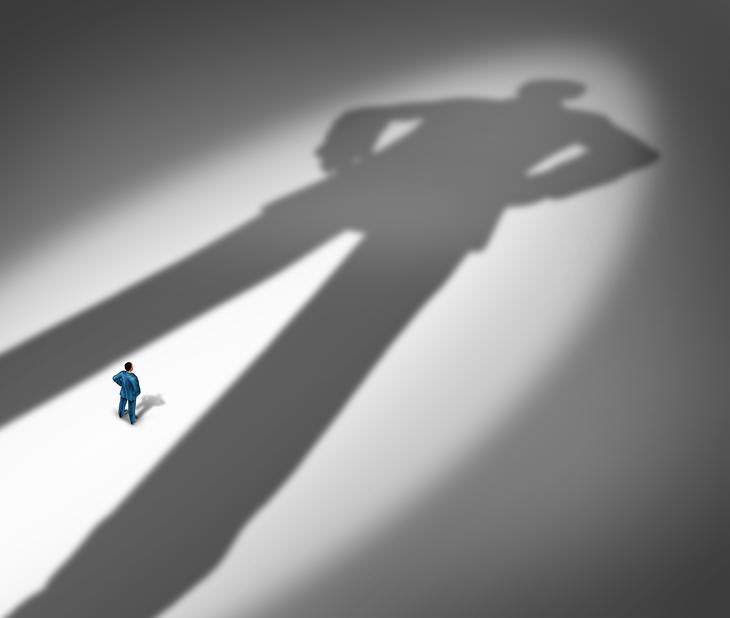 The Solid Muldoon was supposedly found in Beulah, Colorado in 1876 with a trail and likely perpetrated by Hull and former Barnum employee William Conant. In another hoax from Colorado, con man Jefferson Randolph 'soapy' Smith buried and found 'McGinthy' in Willow Creek and then charged $1 to look at him on display at his saloon, the Orleans Club, in Creede. But, when a scientist came to authenticate the giant, it had supposedly disappeared.
The owner of Lake Cayuga, New York's Taughannock House hired a foundry worker in 1877 to blend together a petrified man and plat it for workers widening the road to find. His prank turned to be a wonderful promotion. He drew huge crowds until someone who helped bury the fake let the truth slip at a bar, and the iron filings used in the creature's mix began to rust.
2. Michael Jordan is dead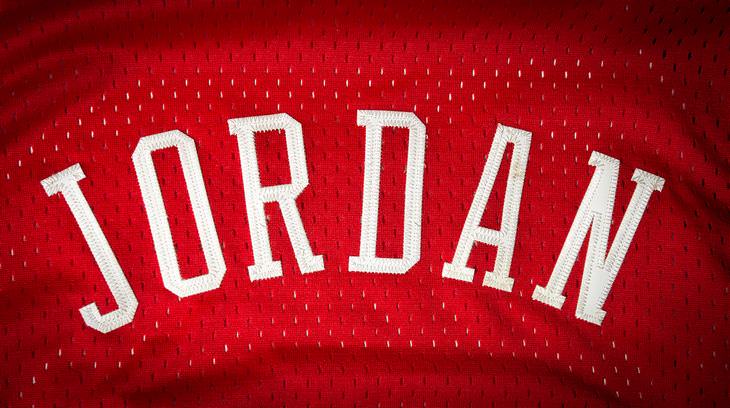 In an article published on the Cronica MX website in February 2015, it said that the former Chicago Bull Michael Jordan had died after suffering a heart attack during his sleep. The article went a step further and even quoted his wife. They had also posted a video clip designed to resemble a breaking news segment on YouTube with footage of a tearful ESPN reported Rich Eisen saying goodbye. The footage was real, but it was recycled from an NFL Game Day episode from a month earlier when Eisen had learned that his longtime co-worker and friend Stuart Scott had lost his battle with cancer. Every now and then this hoax recirculates trying to lure fans to click through a spam site, or to provide their personal information.
3. The Hurricane Harvey freeway shark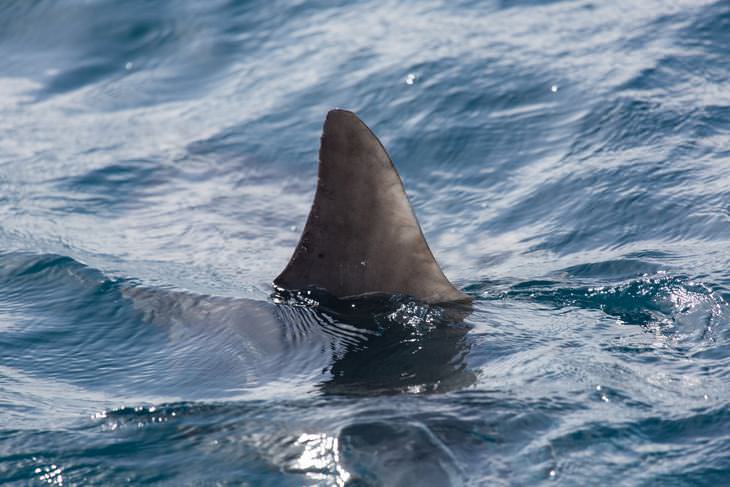 Between social media sites and the 24-hour news cycle, it is practically impossible not to be bombarded with insane photos of daring rescues and heartbreaking destruction that follows a natural disaster. In 2017, Houston was hit with Hurricane Harvey, which saw no exception, but, in this case, you can't always believe what you see. One Twitter user had posted a startling shot of a shark swimming in the floodwater that filled a Houston highway.
The photo appeared to have been taken from the driver's seat of a stalled car. The photo went viral and was retweeted almost 84,000 times. The Twitter user had later apologized for the mix-up when it was noted that the doctored photo traced back to 2011. It is believed that whoever created this photo took the shark image that ran in Africa Geographic in 2005.
4. Mary Toft's bunny babies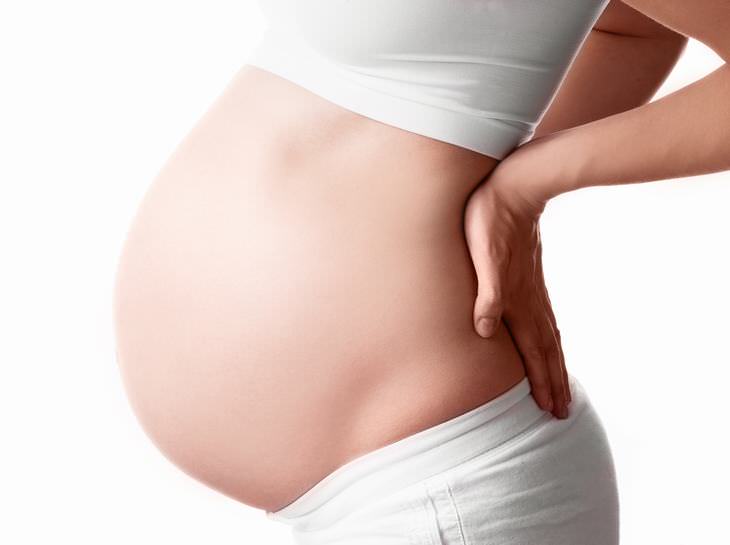 In 18th-century Europe people had paid good money to see weird stuff, especially human deformities and unexplained phenomena. This gave poor Surrey servant Mary Toft a gross idea in England in 1726 in which she went into 'labor' and her neighbor and mother-in-law 'delivered' a lifeless cat. The hoax was taken a step further when they rang local obstetrician John Howard, in which over the next month, he had 'delivered; a rabbit's head, a hog's bladder, the legs of a cat and nine dead baby bunnies.
She became the talk of the town and many paid to witness the bizarre births, including a Swiss anatomist and the Prince of Wales' secretary. But her fetal fame hadn't lasted long. A German surgeon proved that a rabbit could not have developed inside Toft because he found corn and hay in its dung. Someone was also caught smuggling a rabbit into her room. Once the jig was up, Toft confessed she had been inserting animal parts into her after she had suffered a miscarriage.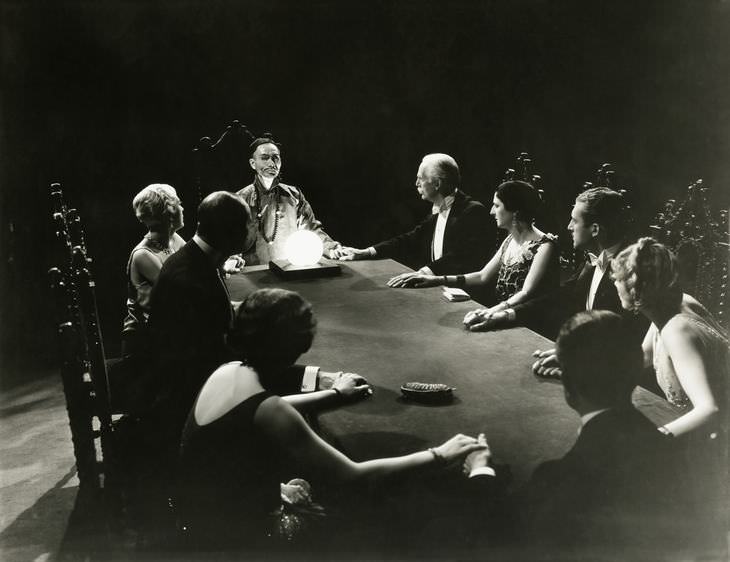 Even royals have fallen prey to paranormal pranks. In 1762, the Duke of York and Albany, Prince Edward, visited a home on Cock Lane in London that was said to be haunted by Scratching Fanny, a woman who had died of smallpox in the rented house after her loan shark lover William Kent had lent their landlord money with a high-interest rate. Kent took the landlord Richard Parson to court over the loan and won. But, strange noises that sounded like a cat scratching a chair were reported at the property around this time and Parsons and his daughter Elizabeth, who the noises had actually emanated from, claimed the ghost was Fanny.
In order to prove that the ghost was indeed Fanny, they held séances regularly. The séances often featured in newspapers and consequently drew religious leaders, the prince, the mayor, and so many other onlookers that the street became impassable. At the time, people widely believed that a person would return from the great beyond to warn the living, or even to seek revenge, so many blindly accepted that it was indeed Fanny that was communicating via a system of knocks that Parsons and a preacher developed.
During one of the séances, Parsons accused Kent of poisoning her and requested he be hanged. In order to clear his name, Kent and two doctors who had tended to Fanny on her deathbed attended a séance, and again Fanny declared he was her killer. But, at a later gathering, Elizabeth was witnessed creeping from the bed where she was during encounters to pick up a piece of wood that she used to knock. Normally, she had hidden the branch in her clothes. After losing the case, Parsons was trying to from Kent, but it was him who ended up behind bars.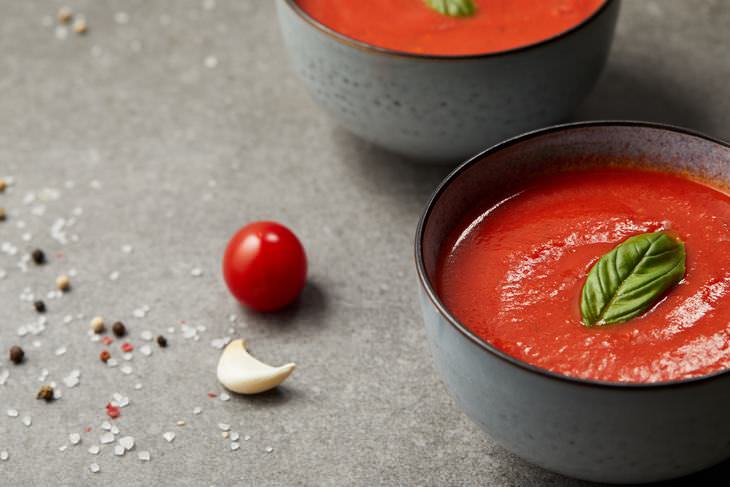 In 2017, the Shed at Dulwich became the highest ranked restaurant in London on TripAdvisor and the hardest reservation in town to get. Calls and emails poured in begging to be squeezed in for dinners, romantic dates and media covered. All were either ignored or told to call back as they were booked for more than half the year. Only, it was a lie. The reason they couldn't get a table was because it was a fake business.
Turns out, it was an experiment in algorithm manipulation and buzz creation by freelance writer Oobah Butler who had been paid in the past to review their restaurants positively without stepping a foot inside. He opened The Shed for one night and served canned soup. Yet some diners asked to come again.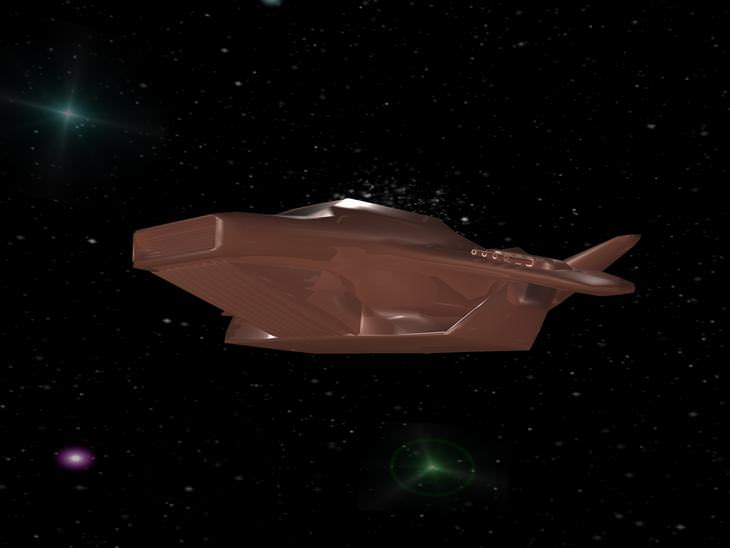 Despite it being unintentional, Orson Welles masterminded one of the greatest hoaxes in history. On October 30, 1938, a broadcast began at 8 pm with an introduction presenting the Mercury Theater's update of H.G. Wells' science fiction novel War of the Worlds. But, many people were actually listening to a popular ventriloquist on another station until 8.12 and had, therefore, missed the disclaimer. So, what people actually tuned into were alerts about explosions on Mars, a meteor crashing into a New Jersey farm, and also, aliens with tentacles, heat rays and poisonous gas.
At that moment, potentially a million listeners thought Earth was under attack. They crowded the highways, armed themselves and begged police for gas masks. When CBS got wind of the hysteria, Welles went on the air as himself to remind listeners that it was fiction. While no wrongdoing was found, networks agreed to be more cautious regarding programming going forward. The attention got Welles a Hollywood contract which enabled him to write, direct and star his 1941 masterpiece, Citizen Kane.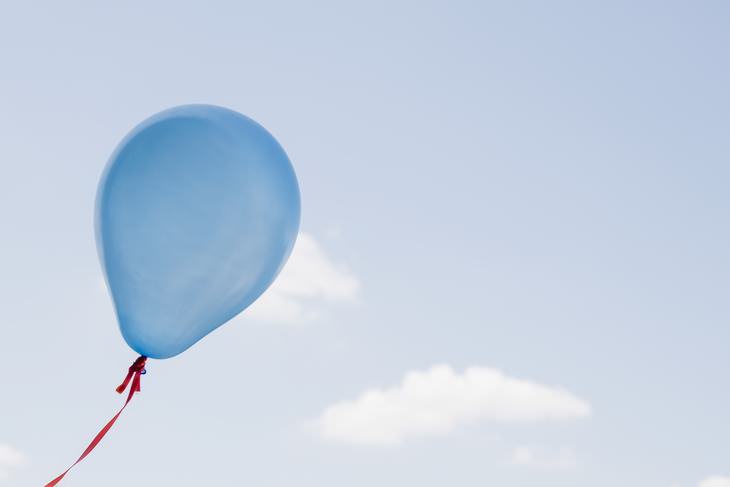 On October 15, 2009, the nation could not take its eyes off the non-stop news coverage of a homemade silver helium-filled balloon that looked like a UFO floating around the Colorado skies. The balloon was released from Fort Collins when Richard and Mayumi Heene called 911 to report that their 6-year-old son Falcon was trapped aboard. Local police and National Guard helicopters followed the blimp, which topped out at 7,000 feet for 90 minutes and 50 miles until it landed 15 miles from the Denver airport.
Of course, the boy was not inside, but because some had seen something fall from the balloon, a land search ensued, which also, turned up nothing. Several hours later, the boy came out from hiding in the attic at home. When he was interviewed on air, the kid had let it slip that his father had told him they were doing it to get a reality show. The Heenes were arrested for the hoax. It was also reported that the Larimer County Sheriff's Department tallied the cost to be at least $47,000. The FAA imposed an $11,000 fine because the airport traffic was delayed.