The relationship between the rational Brain and the emotional Heart, is one that is close and familiar to everyone. Think about the last time you were about to order salad at the restaurant, but somehow still ended up with that hamburger and fries...or that time when you intended to finish up your work as planned, but 15 minutes later found yourself looking at cute animal pictures. In both cases, the Heart definitely won, but that's not the point.
The point is that those are exactly the kinds of things that you will find in the Heart vs Brain comics. These New York Times best-selling comic strips put a lighthearted spin on chores, work, and responsibilities. They are sure to make you smile as you recognize yourself and people you know in these 16 situations that happen to the Heart and the Brain.
1. Money thrown literally down the drain.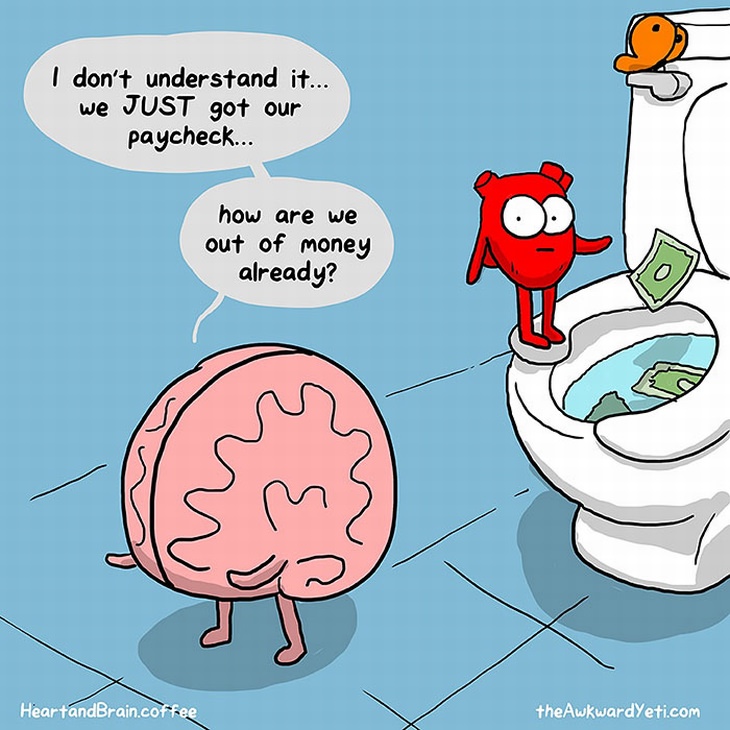 2. Oh no! He's having a heart attack after watching the news.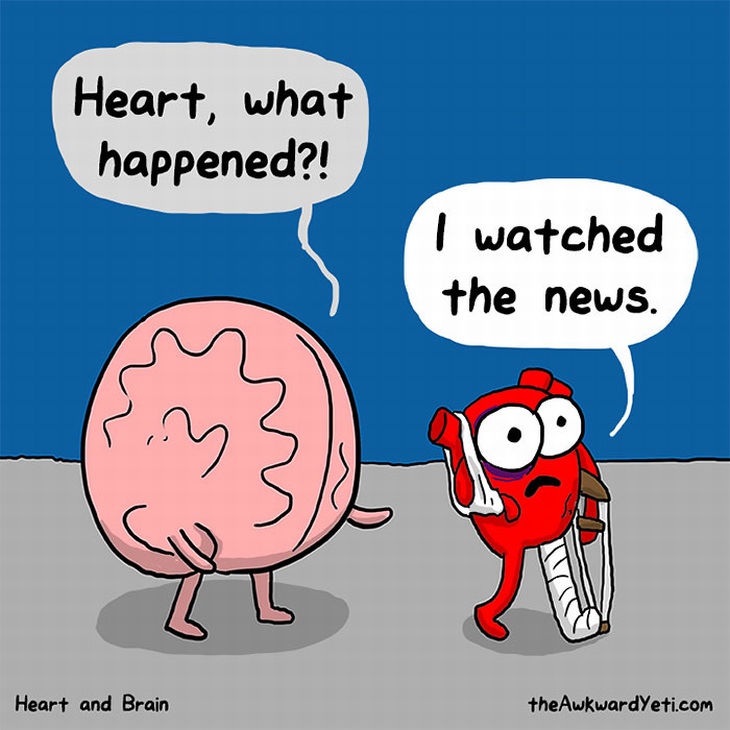 3. You know a location is remote when you can't even buy coffee there.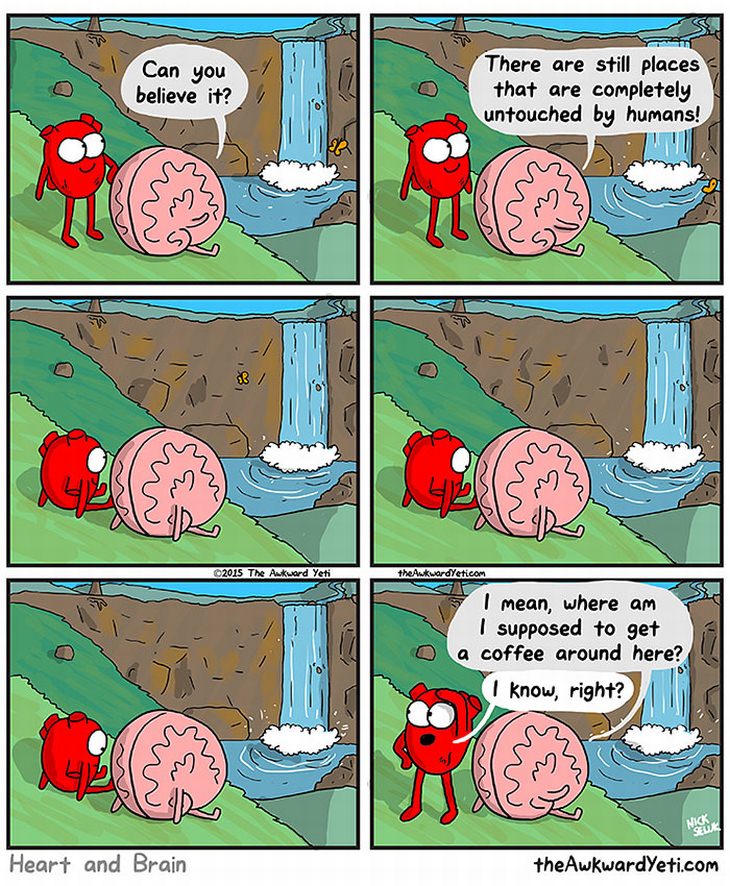 4. Someone's being passive-aggressive…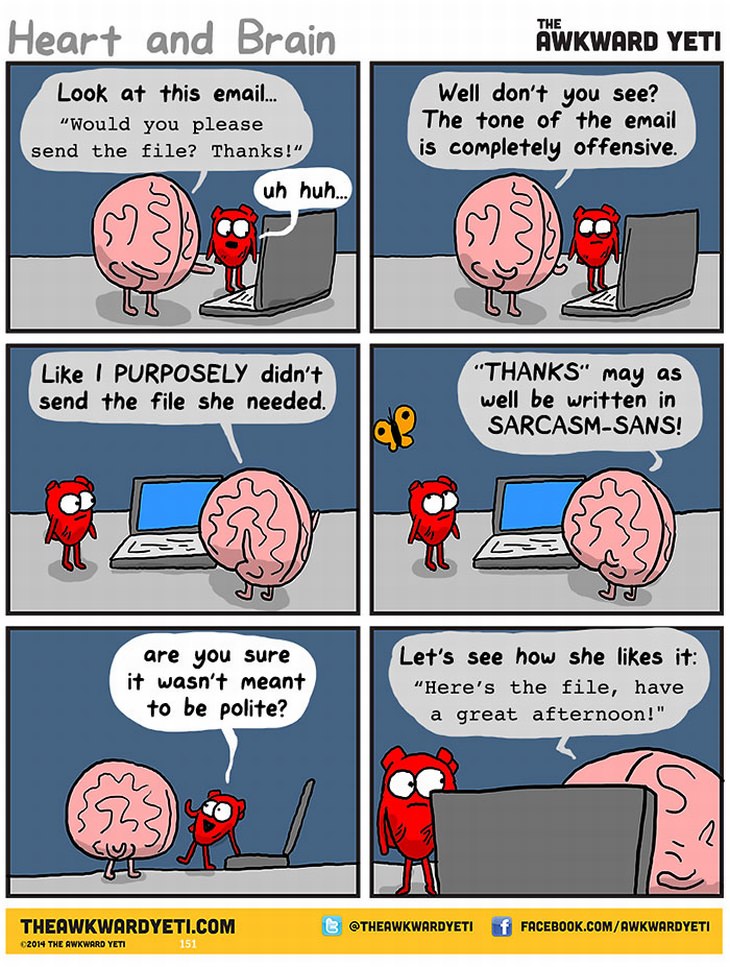 5. Now that's what I call lazy.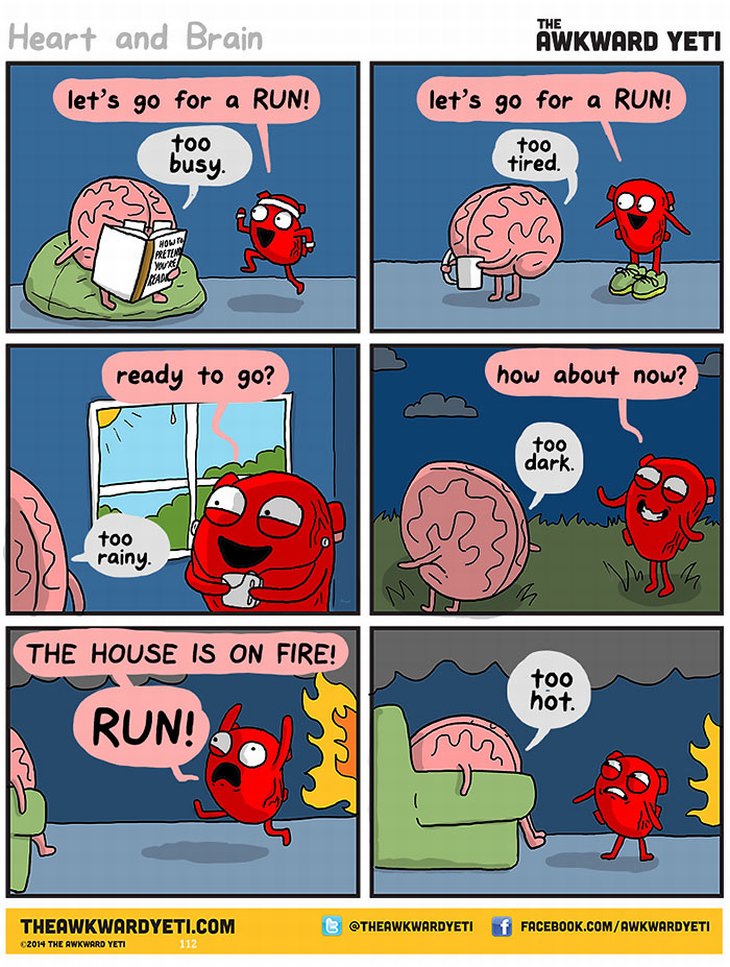 6. Brain would have done a better job with that list.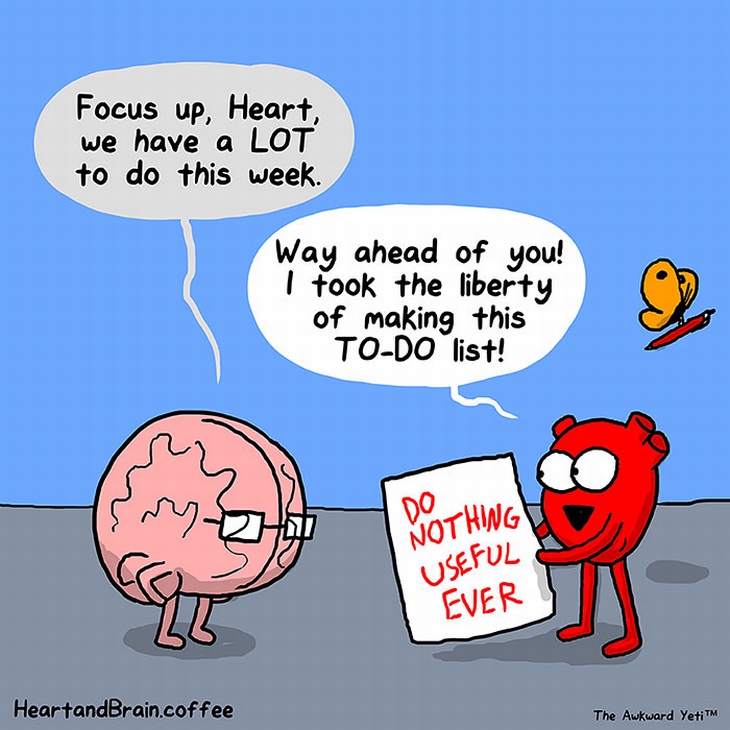 7. Do what you love, and you'll never work a day in your life.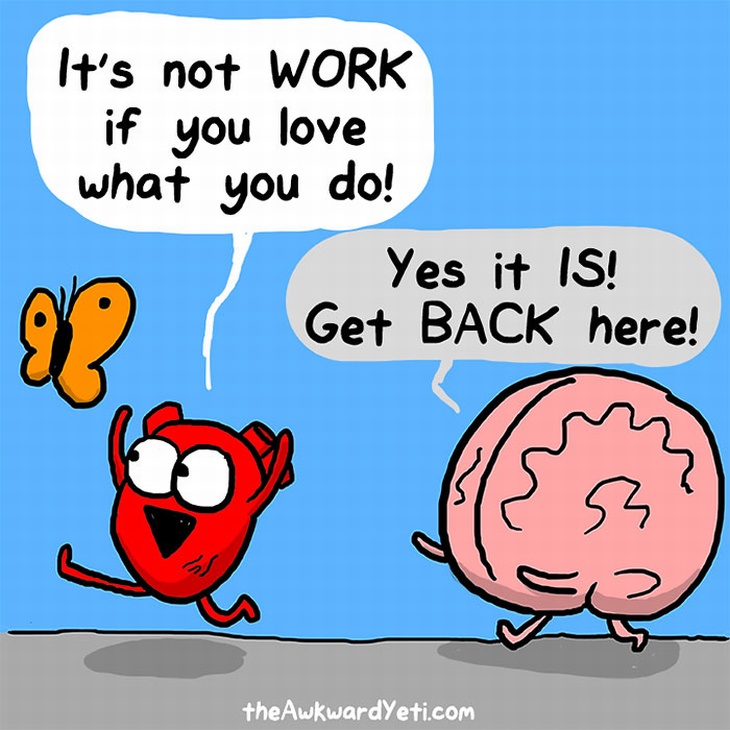 8. The power of books.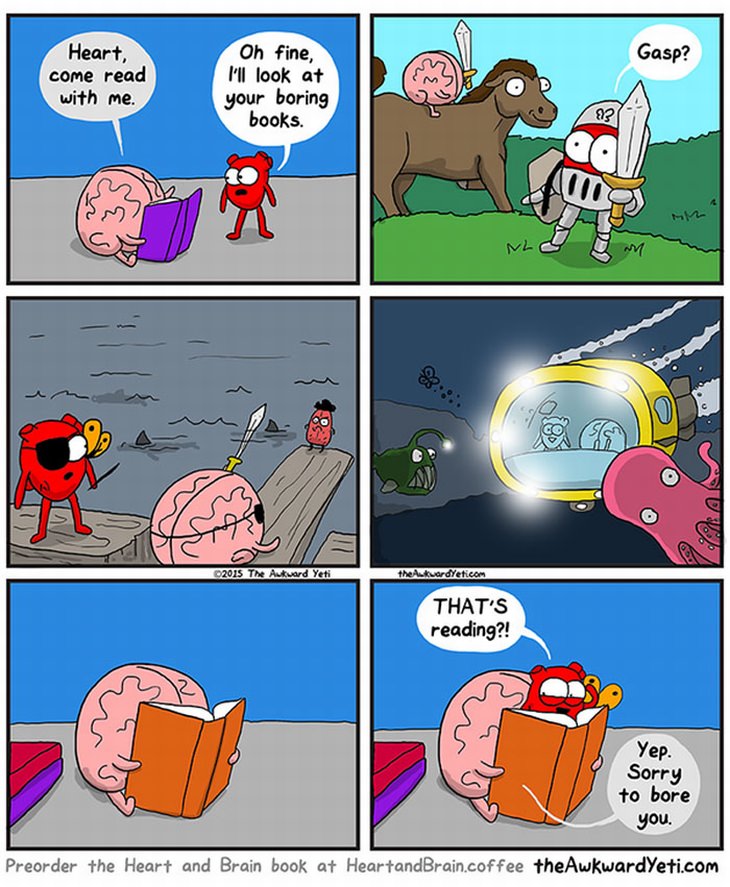 9. We find out why Brain is so stressed all the time.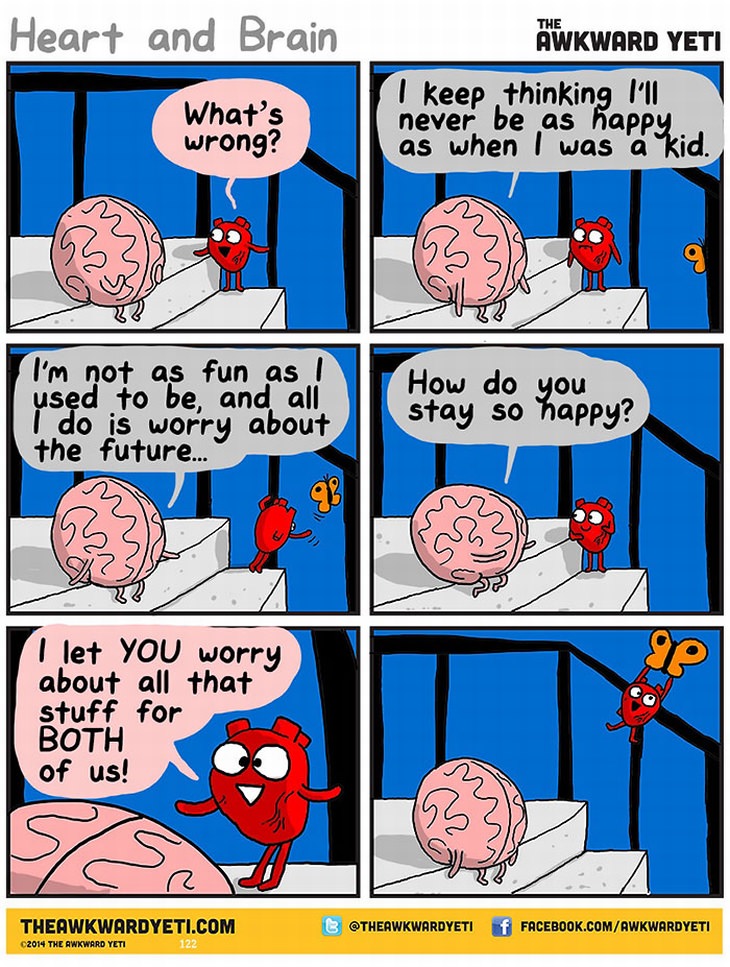 10. Someone is having a sugar rush...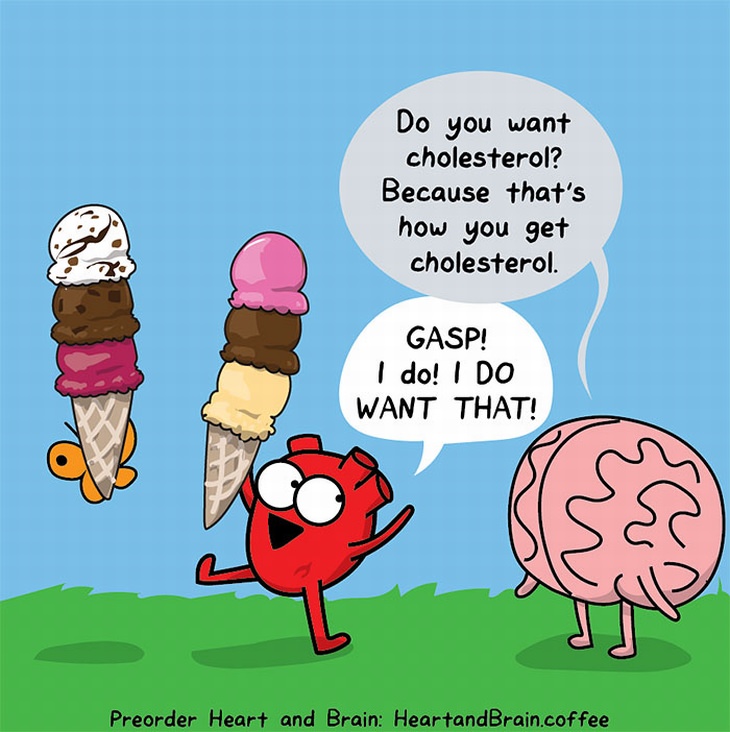 11. Is it possible to complain something out of existence?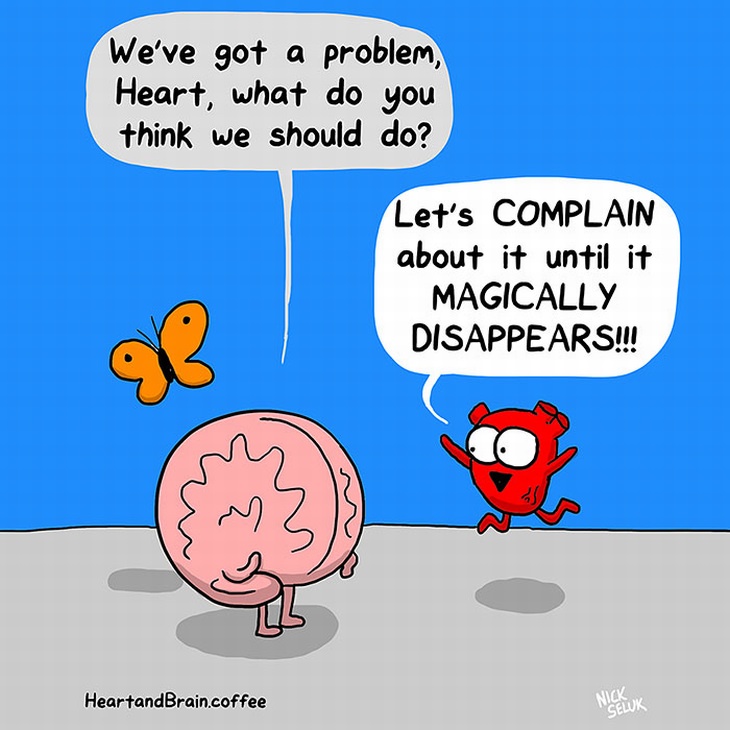 12. Heart is so dramatic!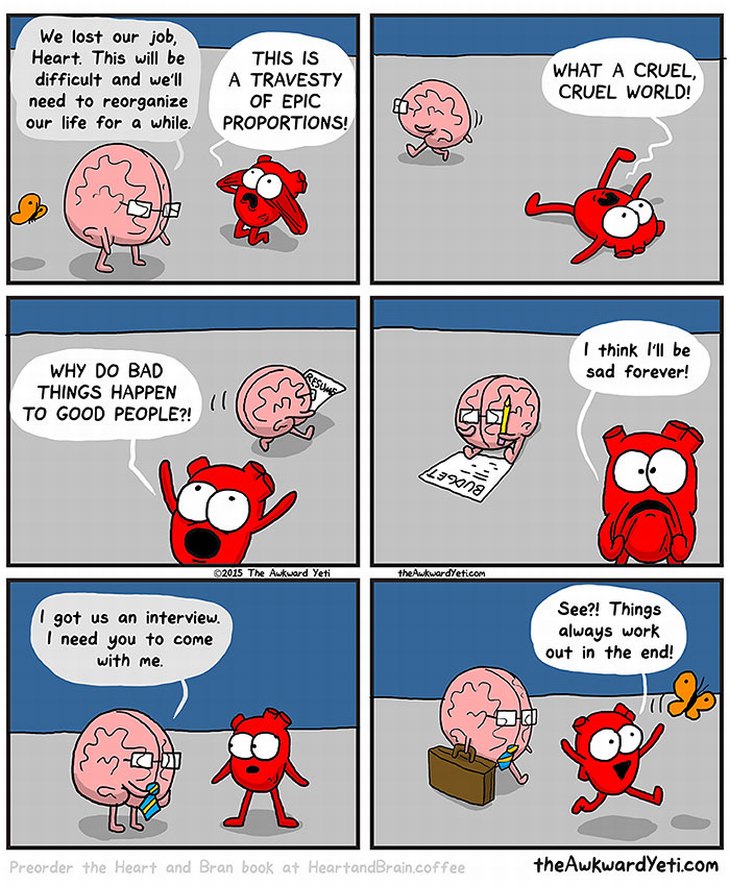 13. The stress is real. Is it, though?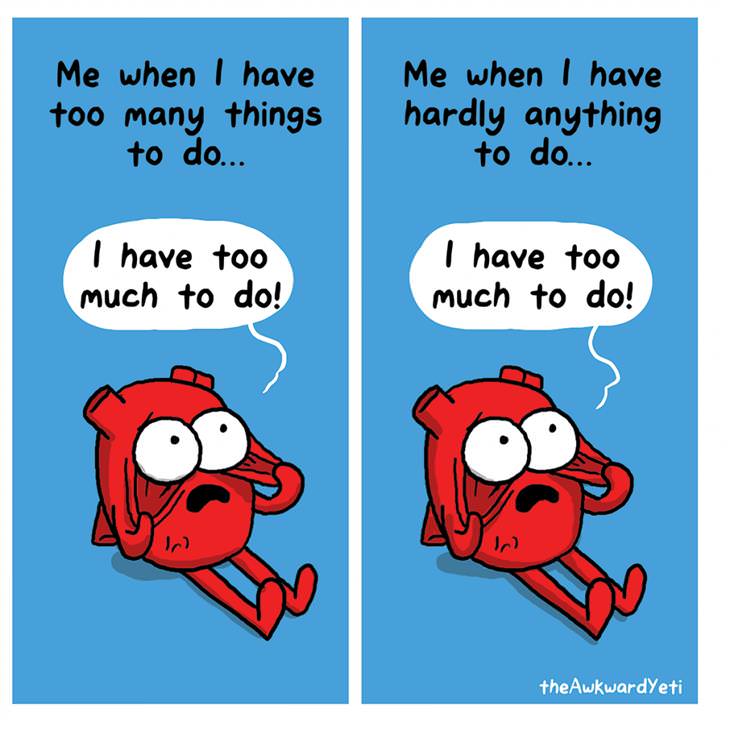 14. You can't outsmart the brain!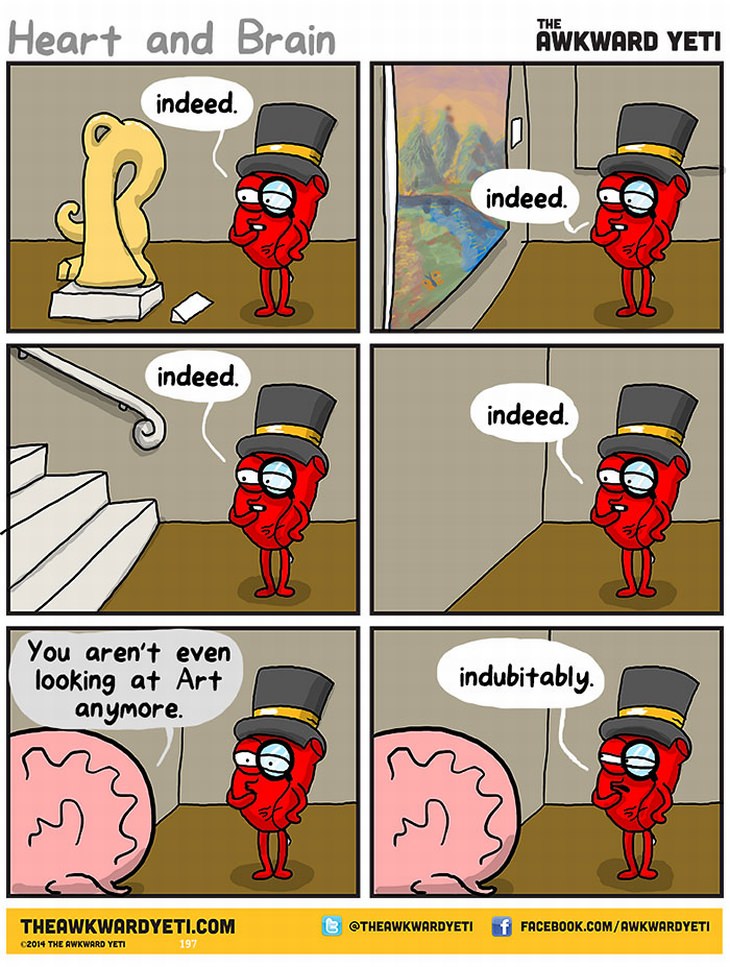 15. When cousin Tongue visits for the weekend…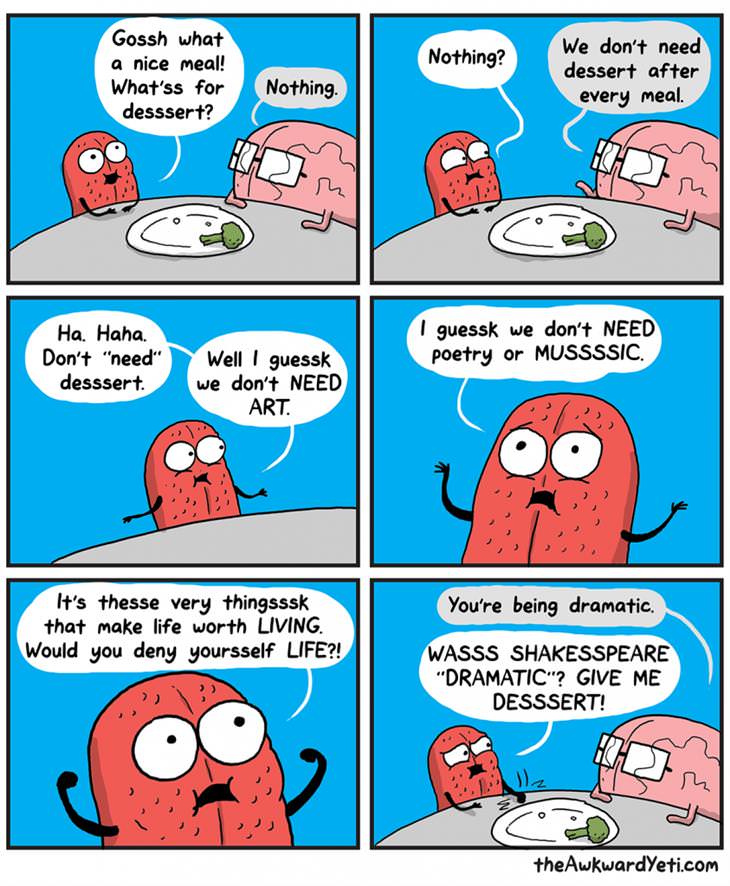 16. Now that's procrastination on a whole new level.