East Asia has long since become one of the most important centers in the world, but when we talk about the prosperity and splendor of this area, and the business people attracted to it, a picture of Hong Kong pops into most of our heads. The city used to be a former British colony and is now considered an administrative region of China with shimmering skyscrapers on every one of its corners. Hong Kong's economy is flourishing and the international trade is booming, but this area has long been not only a paradise for business people but also an area that offers many tourist attractions to every visitor, including families. Many tourists reach Hong Kong as a stopover on their way to other countries in East Asia but know that there are quite a few attractions here that will make you want to stay for at least a few days.
1. Victoria Peak
From the 392 meters of Victoria Peak, also known as Mount Austin, Hong Kong's urban landscape is breathtaking - and this site attracts no fewer than 7 million people a year who come to visit this observation post from which one can see Victoria Harbor, Hong Kong Island, and Kowloon Island - all of which together make up this area. Getting to the summit is also an experience in itself, including a ride on the summit cable car that runs on a 1.5 km track up the 400-meter slope. The cable car was inaugurated in 1888, and was named "the first cable car in Asia".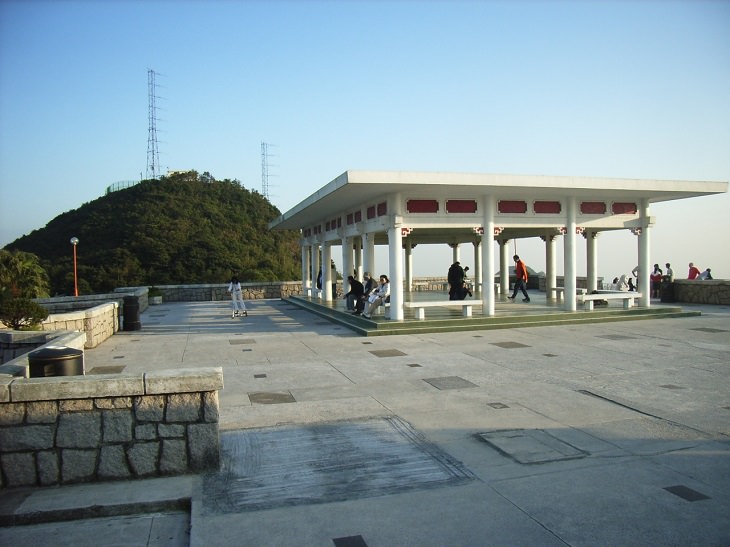 2. Ocean Park
If you come to this area with children (or alone), don't think twice and go visit the Ocean Park amusement park, which is definitely for everyone. Here, you'll find exciting facilities for all ages - including several roller coasters - as well as an enormous aquarium with a display of no less than 400 species of fish from all over the world. You can also visit the "Panda Experience" dedicated to this sweet Asian bear family, where you can see various pandas such as the giant panda and the red panda.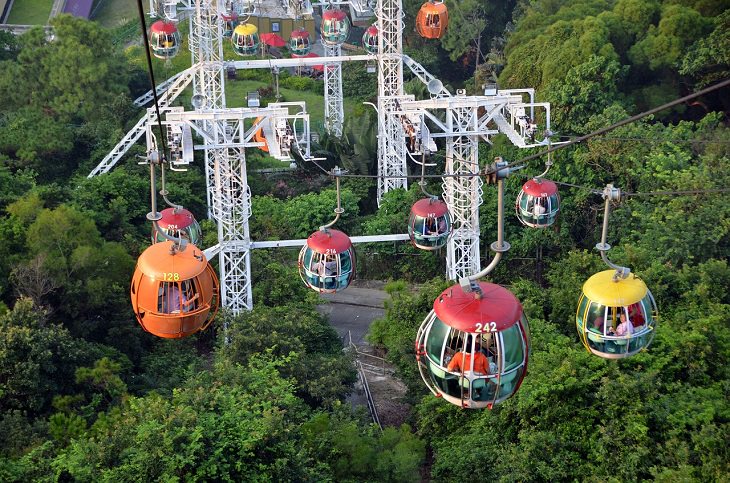 3. Tian Tan Buddha
This monumental Buddha statue, completed in 1993, is undoubtedly a significant tourist attraction in Hong Kong - if only because of the desire of many to see this spectacular wonder, with its 250-ton weight and 34 meters height, making it one of the largest standing statues in the world. "Tian Tan Buddha" stands near to the Po Lin Monastery, which is also an interesting tourist site. You can reach the foot of the statue by riding the Ngong Ping 360 Cable car, during which you'll be able to see Hong Kong's spectacular views from above. For those who enjoy walking, you can also climb 268 steps to the observation deck at the foot of the Buddha.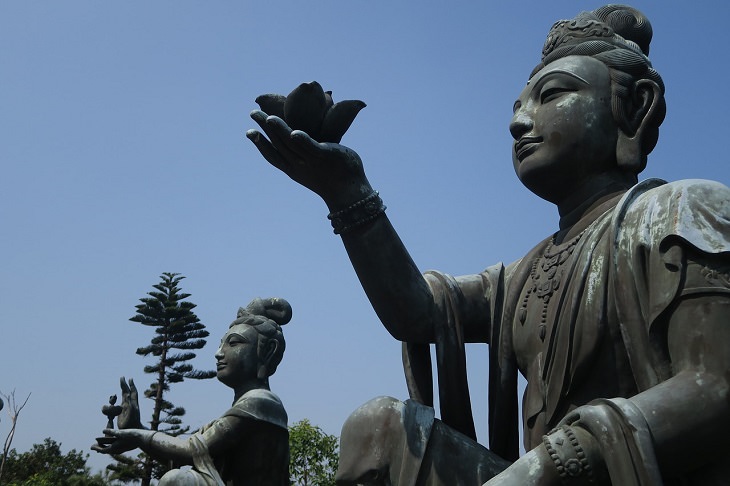 4. Hong Kong Museum of History
If you're one of those who like to become deeply familiar with the story of the place you visit - don't miss the Hong Kong Museum of History, which will introduce you to the region's heritage going no less than 400 million years back. The collections displayed in the museum include archeological artifacts and exhibits from the prehistoric period, remains discovered in ancient tombs in Hong Kong, an exhibition on the culture of local residents throughout the ages, and extensive information about the English colony that existed there and the Japanese occupation that took place here during World War II.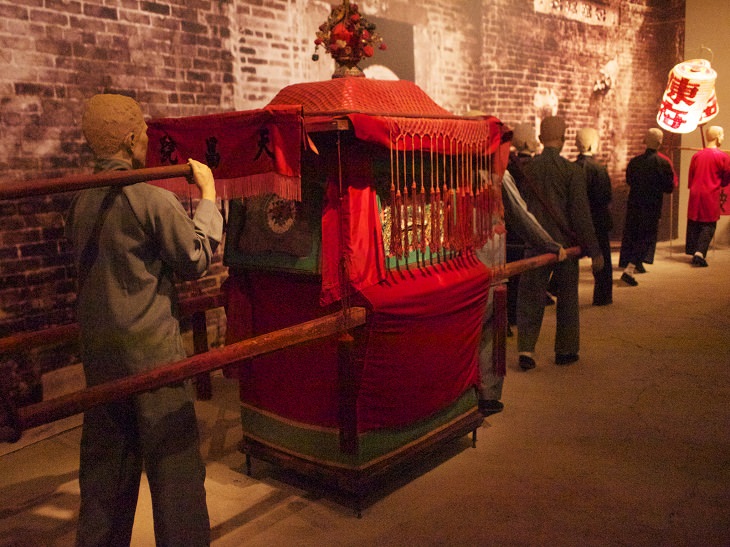 5. Star Ferry Pier
Just a few Hong Kong dollars and you are on one of the Star's ferries, which has been operating for more than 100 years. The view of Victoria Bay from the ferry that runs along it is spectacular and iconic - and photo enthusiasts can take the opportunity to get some snapshots in. At the same time, the noise of the engines and the smells of the sea that will reach your senses and make it clear to you why Hong Kong has always been and always will be one of the most important port and sea cities in this area of East Asia. A small recommendation: get on the Star ferry cruise around 8:00 pm, so you can see the spectacular "Lights Symphony" show that takes place over the city's skyscrapers.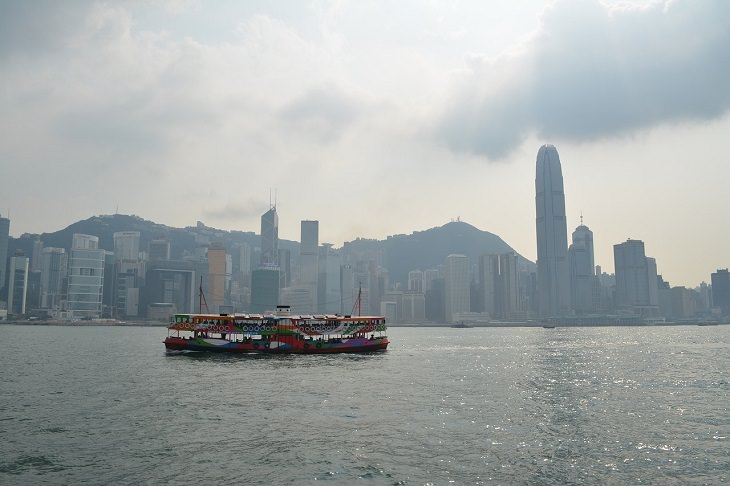 6. Wong Tai Sin Temple
Wong Tai Sin Temple is one of Hong Kong's newest religious buildings, yet it is also one of the most interesting and recommended places to visit. The temple began as a private building established in 1920, before being opened to the public in 1968. The place itself is dedicated to Wong Tai Sin, who is the god of good fortune and the healer of diseases in the widely practiced religion of Taoism in China and Hong Kong. The entire temple is divided into several areas, such as the Three-Saint Hall, the Good Wish Garden, and a hall devoted to Confucius. In the various halls, you can meet fortune-tellers who for a few dollars will give you details about your future.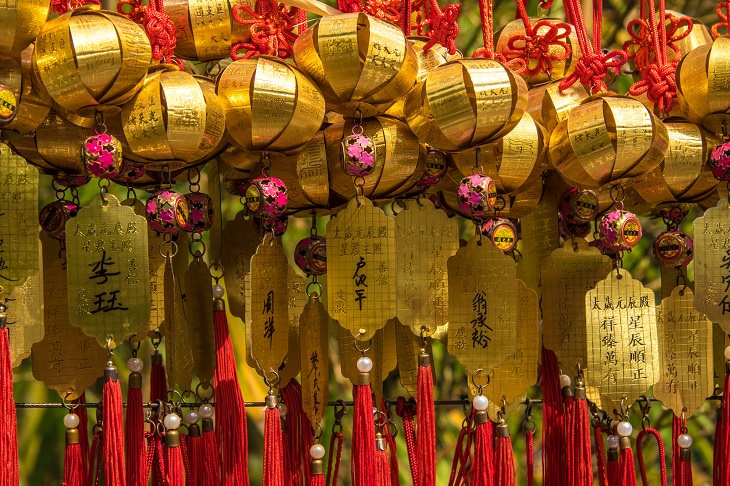 7. Temple Street Night Market
Like any self-respecting Asian city, Hong Kong is full of well-stocked street markets, but if you want to reach the liveliest market here, then Temple Street Night Market is the place for you. In this market, located on a long street in the Kowloon Peninsula, you will find everything from electronics to cheap clothing, all the way through to stone jewelry and other traditional Chinese art, and of course local food and delicacies. The market, as its name suggests, operates in the evening and is crowded mainly between 19:00 and 22:00, when locals and tourists walk through it.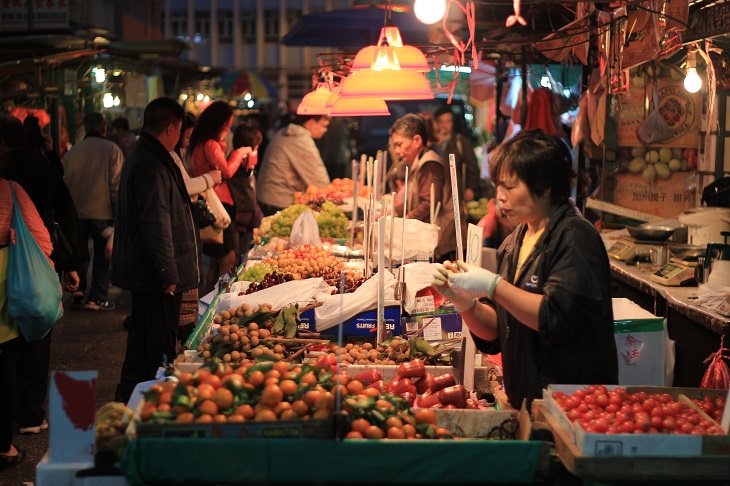 8. Nan ​Lian Garden

If the bustle of the market and the city are not your style, and you're looking for some peace and quiet without leaving the center – you should head over to the Nan Lian gardens, one of the beautiful green lungs of Kowloon, covering no less than 30,000 square meters. The impressive gardens are inspired by the Tang dynasty, which ruled China for 289 years. This means that if you stroll around the place you will see a host of small pagodas, rest and relaxation pavilions, lotus pools and more.

9. Tai O Fishing Village
If visiting Nan Lian Gardens is still not enough to calm your mind, then make your way out of the city and visit Tai O Fishing Village - a special experience that you probably won't get to live again. Here you'll meet in a community that still lives the traditional way of life of the Tanaka, a life which includes fishing and living in "floating" houses built on wooden stilts; You can take a boat around the village, explore local markets and taste local fish.

10. Avenue of Stars
If you want to spend one of your evenings in Hong Kong with a relaxing and pleasant walk, you can do this along the Avenue of Stars in the Tsim Sha Tsui neighborhood of South Kowloon. The star-studded avenue of Hollywood stars is dedicated to the stars of the local film industry, including legendary martial artist Bruce Lee, who spent his childhood in Hong Kong, and actors Jackie Chan and Jet Li who are currently working in Hollywood. You can stroll the area, admire the city's respect for its artists, and even watch the "Lights Symphony" show which takes place most evenings at 20:00.