With Thanksgiving around the corner, nearly everyone has turkey on their minds! However, if you really want to make yours stand out this year, then you've really got to put a loaf of buttered bread under your turkey! This will allow you to cook it evenly on both sides, making it the juiciest turkey anyone will have ever tasted. Here's how to cook your own: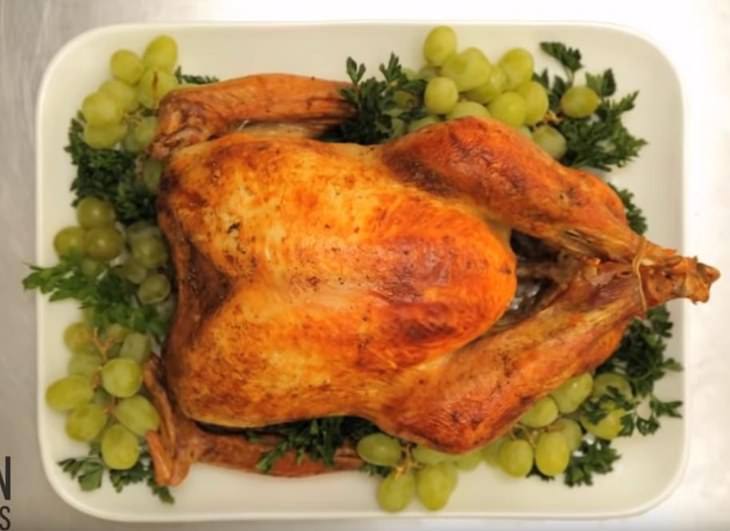 Upside-Down Roasted Turkey
Ingredients
• 1 fresh turkey – approximately 18 lbs
• 1 loaf of bread
• 2 tbsp salt
• 1 stick butter, unsalted
• 2 tsp pepper
• Butcher's twine
• Stuffing (optional)
• Spice blend (optional)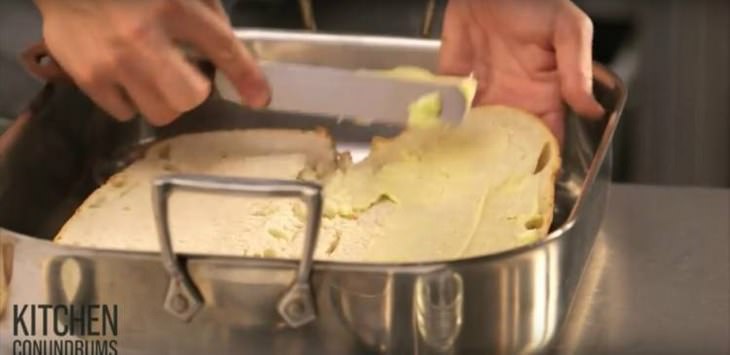 1. Preheat your oven to 425°F (218°C)
2. Level your loaf of bread by cutting off the top hump in order to make it flat.
3. Slice the bread loaf of bread lengthwise, making sure that it's still connected at the central seam. Open the bread's "flaps" and put it inside a roasting pan with the inside facing upwards. Butter it internally, covering both sides well.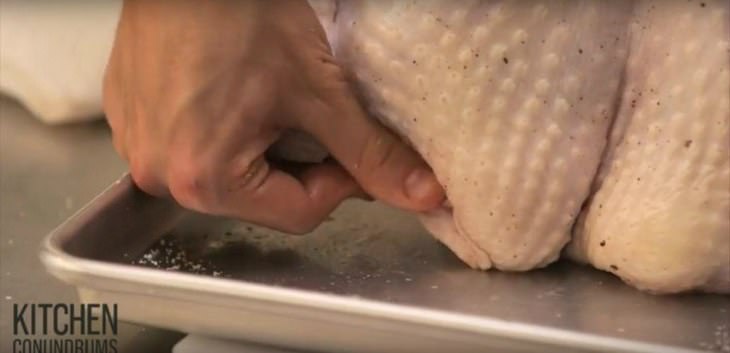 4. Mix the pepper and salt together and sprinkle the mixture onto the inside and outside of the whole turkey. You can also use a spice blend at this point if you prefer.
5. Fold the neck skin under the turkey's body. When that's done, rotate and tuck the wing tips so that they rest under the breasts.
6. Tie up the turkey's legs together using some butcher's twine.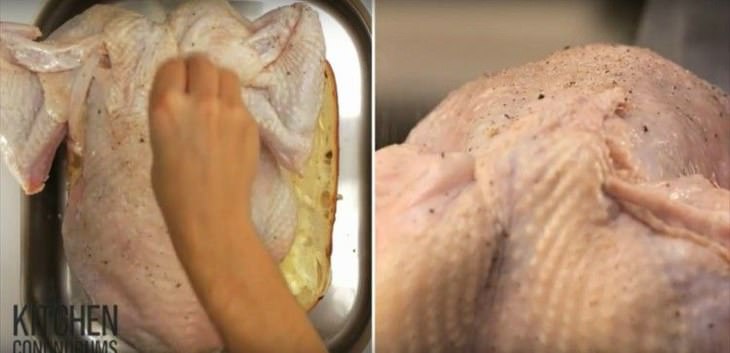 7. Take your bird and flip it onto the top of the bread in the roaster. The top side should now be facing downwards and the underside should be face up. Season the bare portion of the turkey.
8. Starting with the legs, place the turkey onto the lowest oven rack and roast for 45 minutes. Then, remove the pan from the oven.
9. Next, decrease the temperature to 350°F (177°C).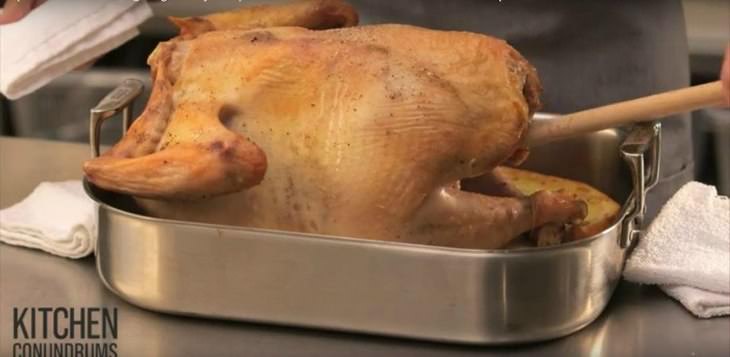 10. Using a tool like a spatula or long spoon, prepare to flip the turkey again by inserting such a utensil into its cavity. Take a hold of the other end of the turkey with a clean cloth or other utensil and turn the bird over, breast side up.
11. Put the turkey in the oven neck first, and roast it for 90 minutes longer, basting every 15 to 20 minutes until golden brown. If you chose to stuff the turkey, then your cooking time should be around 20 to 30 minutes longer.
12. Remove from oven, before allowing to rest for half an hour. The internal temperature should be around 165°F (74°C).