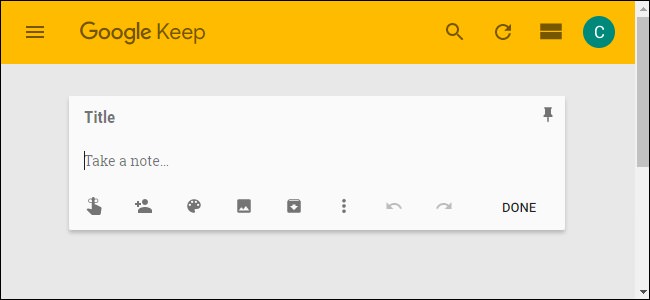 What is Google Keep?
This is a free-form note-taking app, first announced in 2013. One of its pros lies in its simplicity. It is also prolific. You can use it on the web, meaning that it is available on all your computers and it can be used on both Android and iOS. Because it is a Google product it syncs to your Google account. This, therefore, means that it's always up-to-date regardless of which device you're using it on. But, what can you use Google Keep for?
1. Creating a grocery list: This is probably one of the most common reasons why people use Keep.
2. Meal planning: This goes hand-in-hand with the aforementioned use. You can plan meals for the following weeks and keep an updated list of what groceries to buy.
3. Work ideas: Keep can help you keep track of things to write about. You can use it for ideas you need to research, or ideas you need to pitch to your boss,
4. Random notes to remember: Are there things you need to buy for the house? Keep is a great way to keep a checklist of things.
5. A holding pen between devices: Because Keep syncs to your Google account, this is a great way to get a piece of text from your computer to your phone.
Now that you have an idea of some of the ways you can use Keep, let's take a closer look at how you can make the most of it:
1. Color code your notes: As you begin to make use of Keep it can get pretty cluttered with all sorts of notes. So leaving everything in its default while color can get confusing to sort through and find what you're looking for. There is a search feature, but if you keep things organized from the beginning it will make life a lot easier. Changing the color of notes is a great way to keep things organized. For instance, you could make all your work-related notes blue, food-related lists green and hobby based notes red. So, when you need to find something quickly. To change the color of a note on the web simply open the note then click the palate icon at the bottom.

On a mobile, just tap the three dots in the lower right corner and select one of the colors at the bottom.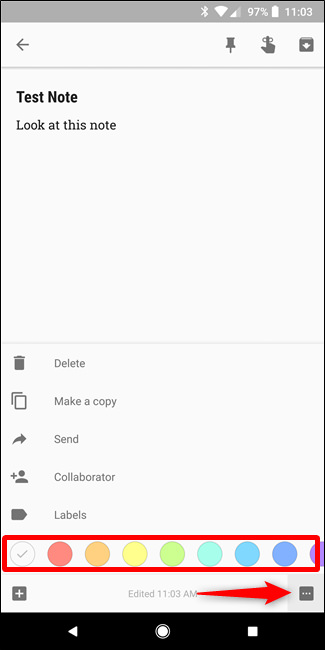 2. Label your notes: You can also add labels to keep your notes organized. In the main Keep menu, all you need to do is tap 'Edit' next to the labels option. Here you can add, edit or remove labels needed.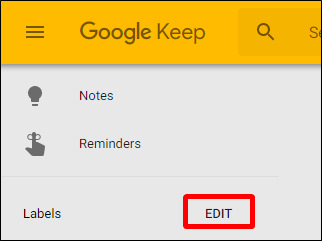 To add labels to your notes, you can tap the menu button on the note and choose the 'Add label' option. You can also just type a hashtag directly in the note to open the labels menu.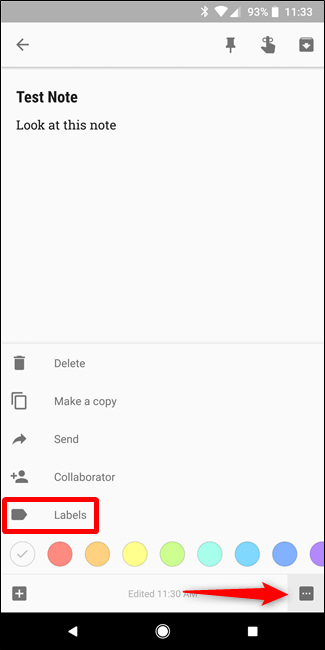 One of the best things about labels is that you can view all notes with the same label as a sort of collection, making it easy to browse through related notes.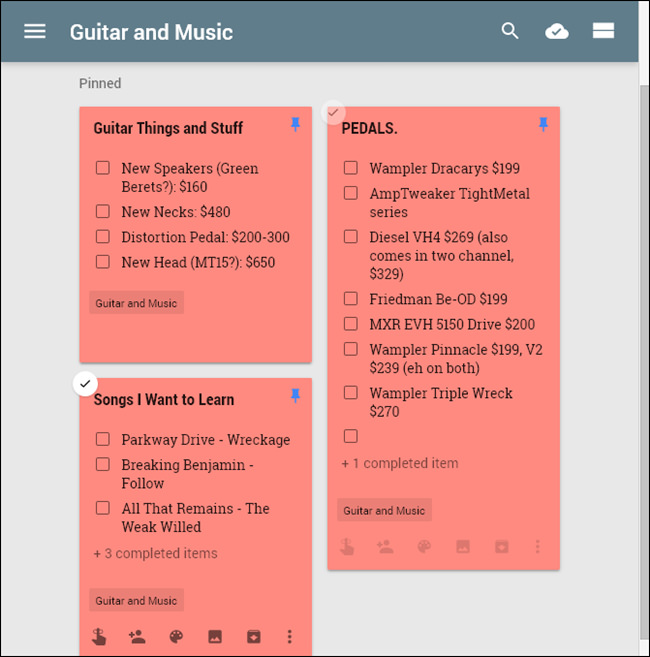 3. Use checkboxes for lists: If you're using Keep for lists, or some other type of point-by-point list, using checkboxes makes things easier to read and you can check items off as they are completed. There are two different ways to create a list with checkboxes. You can either use the 'New List' button or add checkboxes after tapping the '+' button, then choosing the 'Show checkboxes' option.

Then, just tick these boxes as you have completed the items to move them to the bottom of the list. You can also hide or show them by clicking or tapping the little arrow.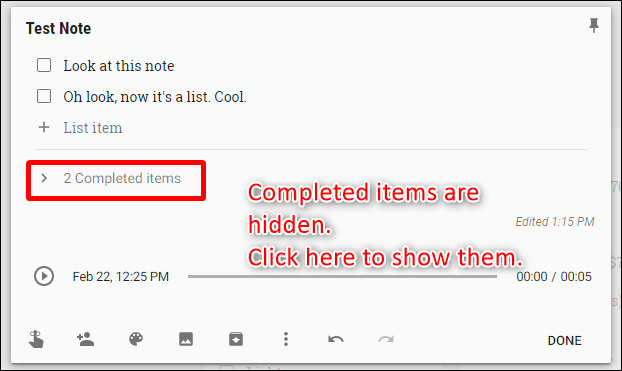 To remove the checkboxes, uncheck all items or delete the checked items. You can do that by tapping the three dots beside the list name
If at any point you want to remove the checkboxes, uncheck all items, or delete the checked items, you can do that by tapping the three dots beside the list name on mobile or clicking the menu button on the web. From there, all the available list options show up.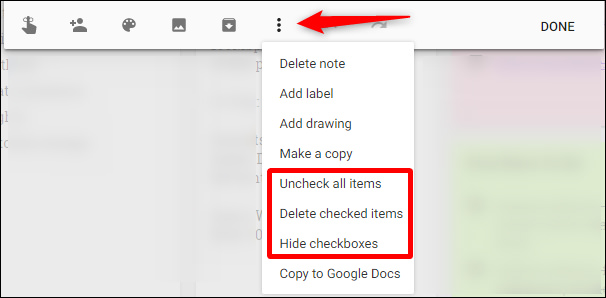 4. Share your notes and lists for easy collaboration: Shared lists are paramount to help colleagues or family members stay organized. To share a list, simply tap the menu button on the mobile and choose the 'collaborator' option.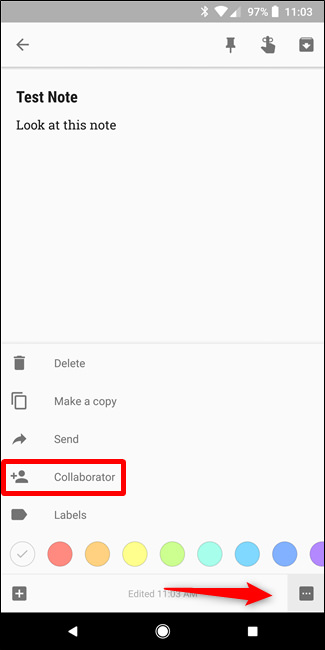 If using the internet, just press the 'collaborator' button.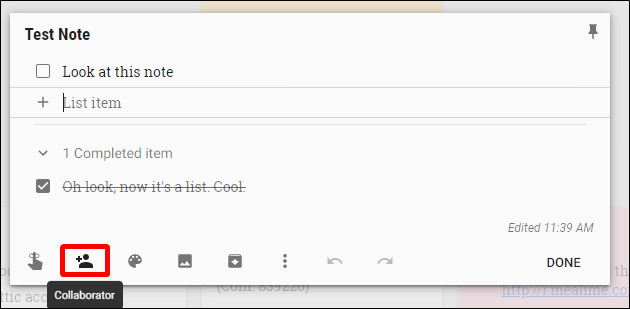 Then, from there, enter the person's email address. This will send them a notification and automatically adds the note to their Keep.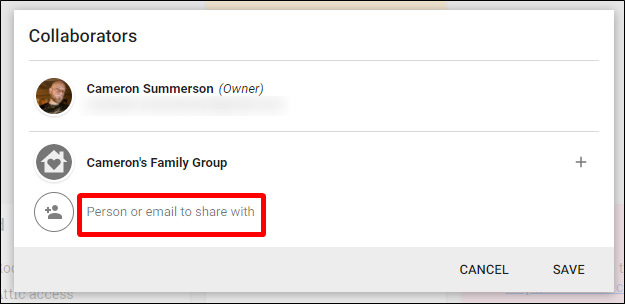 If you have a Google Play Family Plan, you can share notes with your Family Group in one tap. This is great for families who want to stay organized.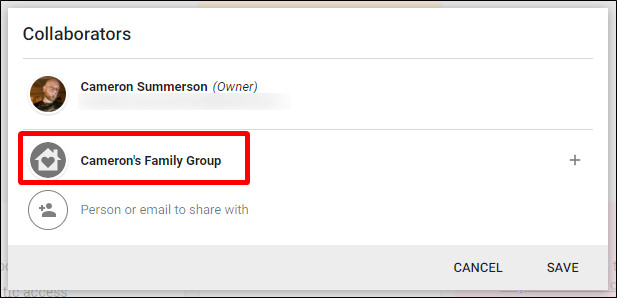 5. Use reminders: You may use another app to keep reminders. But, if you'd like to keep all your to-dos, lists, notes and reminders in one place, Keep can do it for you. Be sure to open the main menu on the sidebar and choose 'Reminders' option.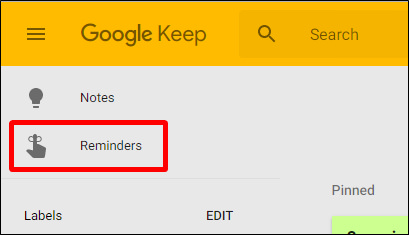 Adding a new reminder is identical to adding a new note. Simply open the note box, name it and add some text. The main difference is that you can choose a reminder time.

The rest is self-explanatory. Keep reminds you when the time comes to do something. It also adds this reminder to your Google Calendar. But if you do sign up for this option, you'll probably get double notifications.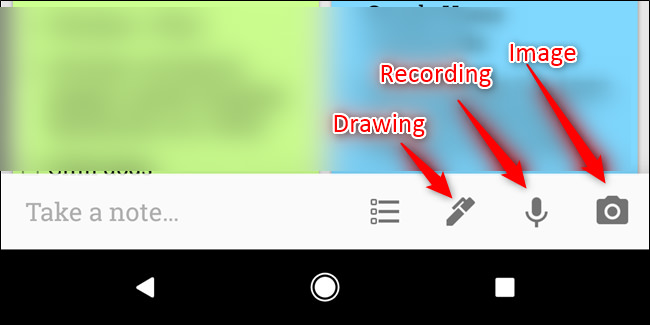 6. Add voice memos, images, or pen input to your notes: Sometimes you need more than just typed words. In those times you can add images, draw pictures and add voice memos. To do any of these things in a new note, use the buttons on the bottom bar.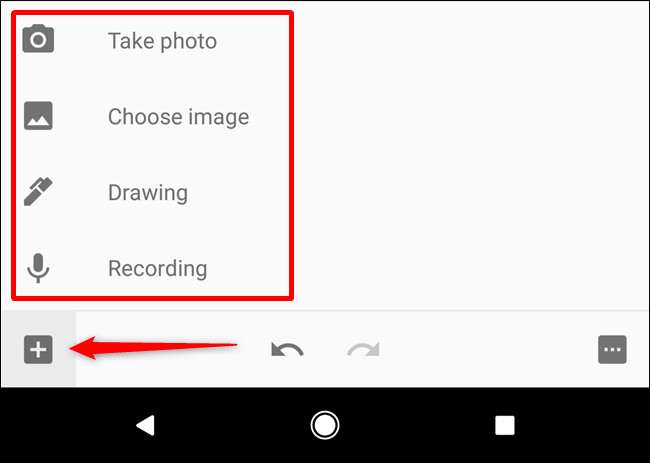 To add such things to an existing note, tap the '+' button at the bottom and choose the appropriate entry.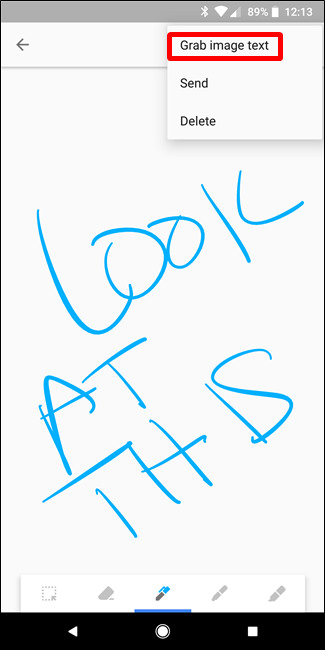 If you jot some text down using the 'drawing' function, you can ask Keep to transcribe it using the top menu button, and selecting 'Grab Image Text' option.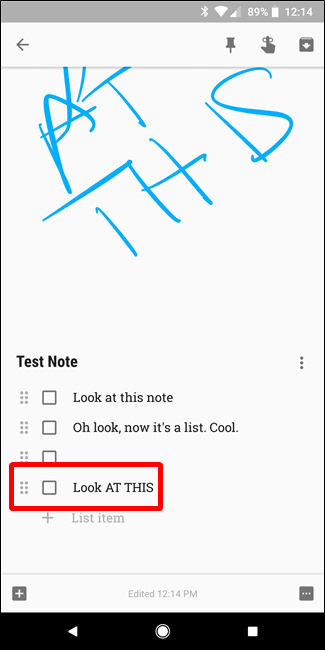 While it does take a couple of minutes, it gets the job done well.

If you add a voice note, Keep will automatically transcribe it.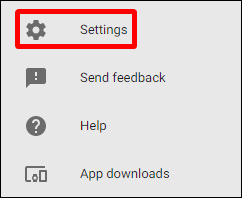 7. Customize your Keep settings: Keep doesn't have a lot of options in its Settings menu. However, it does have something pretty useful. To access these options, open the main menu, and then click or tap the 'Settings' option.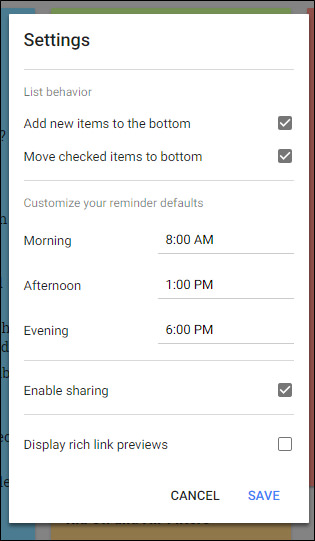 Here you can change the way lists function by choosing whether newly-added items appear at the top or bottom. You may also choose whether checked items are moved to the bottom or remain in their current place on the list.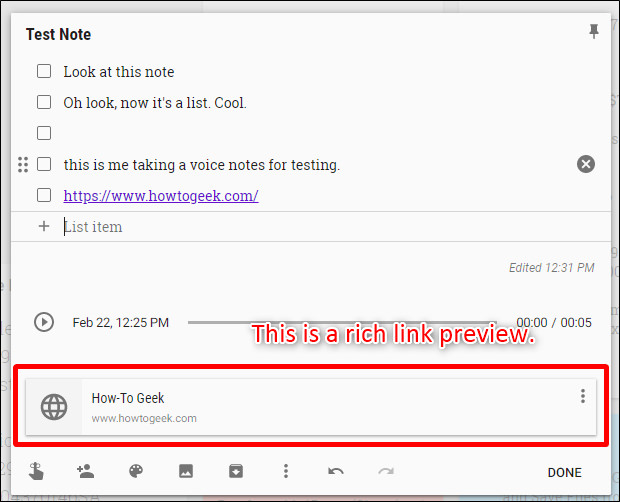 You can also customize specific times for reminder, though the default options are pretty good. Finally, you can enable or disable sharing. You can also rich link previews which adds a preview snippet and thumbnail image to any links you add to Keep, which can take up a lot of space.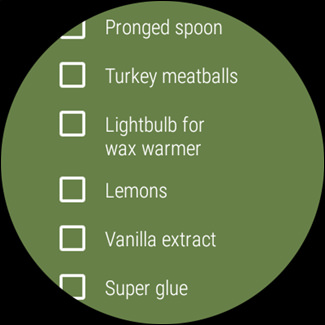 8. Use the Android Wear app for even quicker access: If you are an Android Wear user, you should get Keep on your watch! This is a great way to keep an eye on a list when grocery shopping, enabling you to look at the list and check things off as you go. It also works in ambient mode so you won't drain your watch battery while keeping the list easily accessible.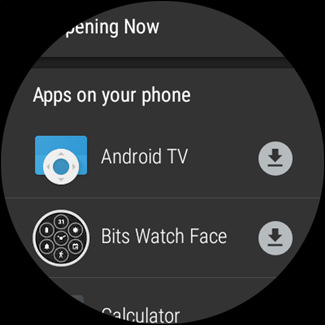 Unfortunately, you won't find Keep in the Play Store for Wear. Instead, you have to open the Play Store on your watch and scroll down to the 'Apps on your phone' section. This information is for Android Wear 2.0 only. If using a pre-2.0 device, Keep should automatically sync from your phone.