There are only a few people in the world who don't like chocolate - the candy that crossed borders and reached all corners of the world, is familiar to all of us in all its varieties, forms and flavors. Chocolate was made for the first time by the ancient Mayan people, who were pioneers in their use of cocoa beans as food. Since then, chocolate has undergone various changes, and the giant companies, known to all, have developed and upgraded it further by giving it their special tastes. Today, around the world there are various chocolatiers and companies who boast in their masterpieces, and most of them can be visited. So, without further ado, here are 8 places across Europe, from museums, factory stores, and chocolatiers, to visit if you have a sweet tooth!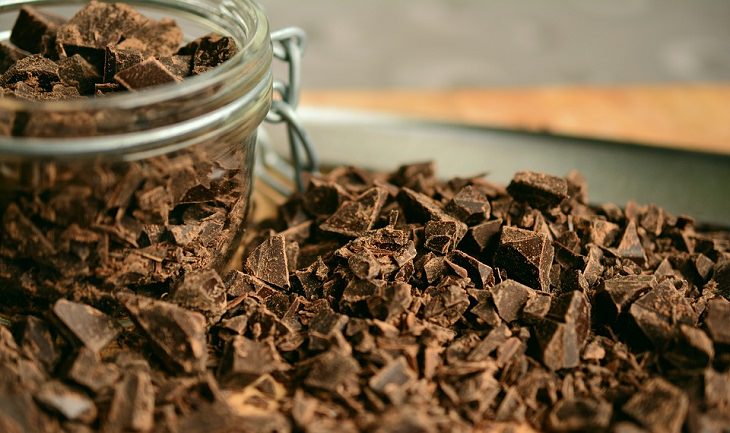 1. Ferrero and the Chocolate Factory in Perugia (Perugia, Italy)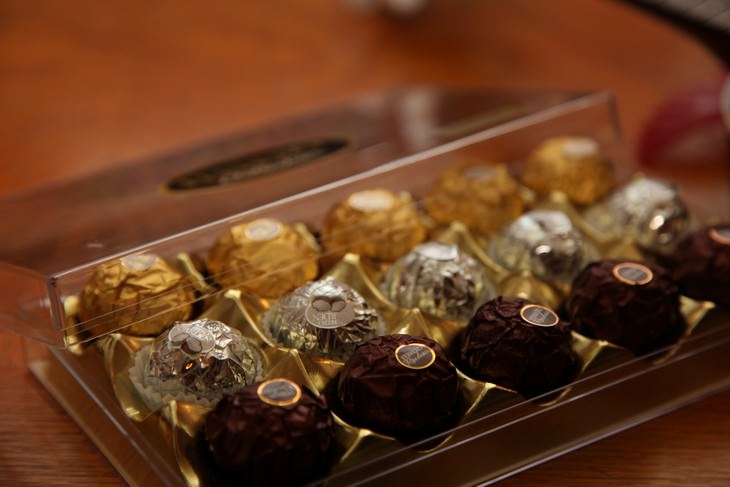 Ferrero is an Italian manufacturer of chocolate and chocolate-based products, founded by Pietro Ferrero in 1946; In the same year, Ferrero developed a nut and cocoa cream that was very successful and became popular around the world, and today we know it as Nutella Spread. Ferrero's other favorite products are Ferrero Roche, Duplo, Kinder eggs, Kinder Bueno and Baci. The latter, which means "kiss", is produced at the Perugina Chocolate Factory in the city of Perugia in central Italy, where you can enjoy guided tours during which you will enjoy a tasting of the company's products. In addition, every fall there is a chocolate festival in the city that attracts visitors from around the world, during which you can taste chocolates of various kinds, watch shows and enjoy a variety of activities for children.
Watch a video tour of Perugia during the Chocolate Festival:
2. Cadbury World Chocolate Factory (Birmingham, UK)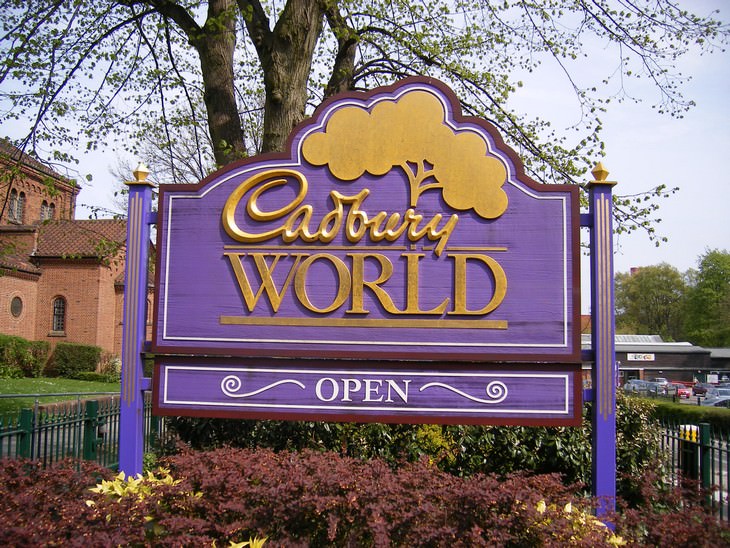 Cadbury's chocolate is recognized all over the world, and whether you're someone who enjoys their chocolate regularly, or not, - if you're in Birmingham, England, don't skip a visit to the Cadbury World Chocolate Factory. During a tour of the factory, which lasts a few hours, you'll pass through various areas where you'll learn about the company's chocolate history and how they prepare different kinds of it, you will see Cadbury experts paint handmade chocolates and enjoy many other sweet activities.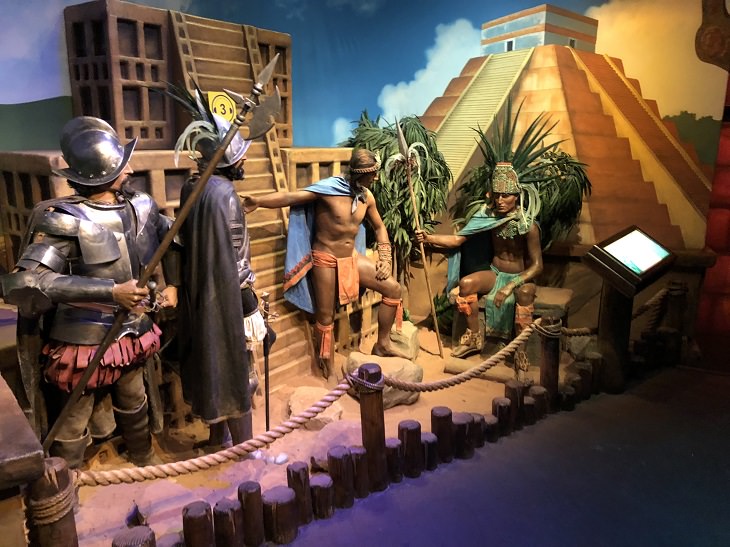 All this is only a small part of the variety of sites including exhibitions, videos, games and of course a lot of chocolate that you can smell and taste throughout the factory.
Watch a video that will take you on a short tour of Cadbury's chocolate factory:
3. The Imhoff Chocolate Museum (Cologne, Germany)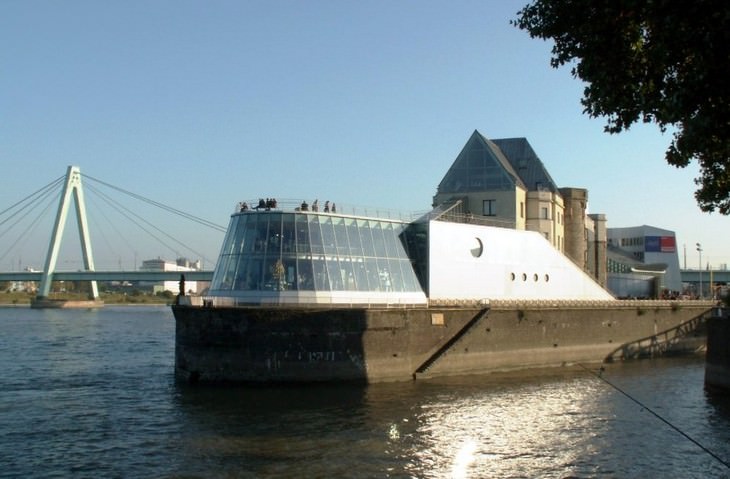 In the city of Cologne, Germany, on the banks of the River Rhine, there is a structure that looks like an iron and glass ship - this museum is one of the ten most popular museums in Germany and presents a historical overview of the history of chocolate from its earliest days until today.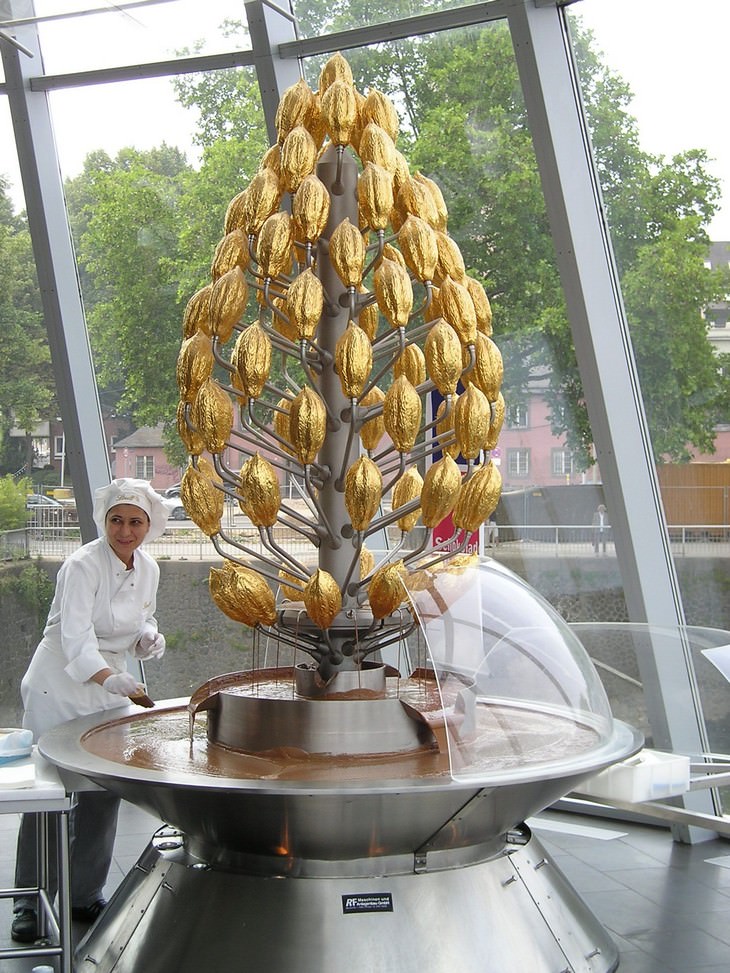 In the museum, you can enjoy its main attraction - a chocolate fountain decorated with golden cocoa beans, where you can dip sweet waffles in liquid chocolate. There is also a coffee shop and a chocolate studio where you can participate in chocolate workshops, along with a chocolate shop full of good, where you can buy some snacks for the road.
Take a tour around the museum with the following video:
4. Jean-Paul Hévin (Paris, France)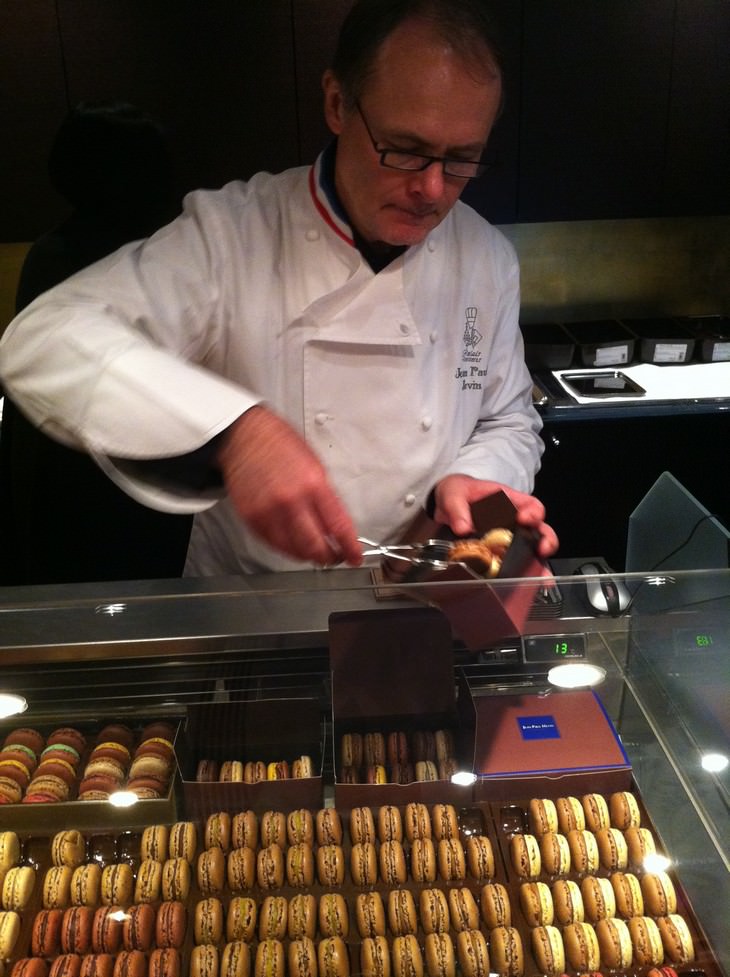 Near the Louvre Museum and the famous Champs-Elysées in the City of Lights, there is a small chocolate shop and above it, a bar designed as a luxury restaurant overlooking the Parisian street. This is Jean-Paul Hévin, a highly acclaimed chocolatier, famous for the variety and innovations he brings to his spectacular chocolate desserts as well as to the store and the bar he owns.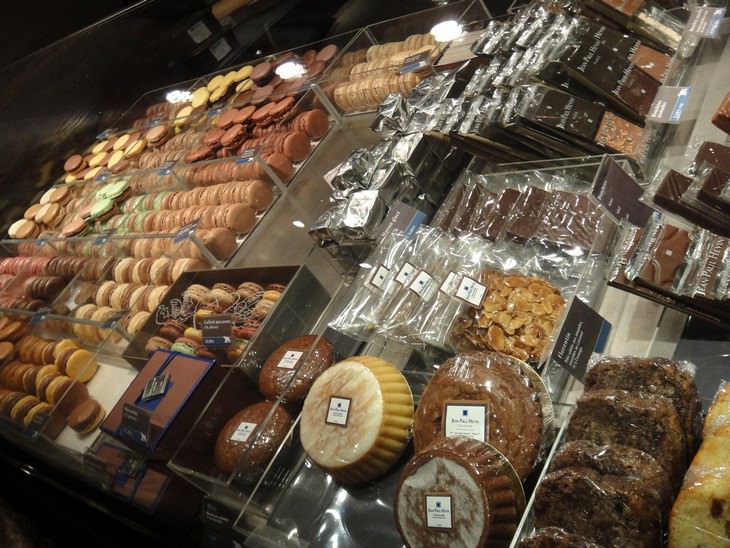 Each hour brings with it different flavors of chocolate and you can taste this chocolate combined with special things such as scallops, green tea, ginger and more. A number of Hévin stores are located throughout Paris, where you can enjoy his special works. It's not without reason that this chocolatier was recently selected by experts as the best chocolate shop in the city, which is full of restaurants.
You are invited to watch a video explaining the work of Chocolatier Jean-Paul Hévin:
5. The Museum of Cocoa and Chocolate (Brussels, Belgium)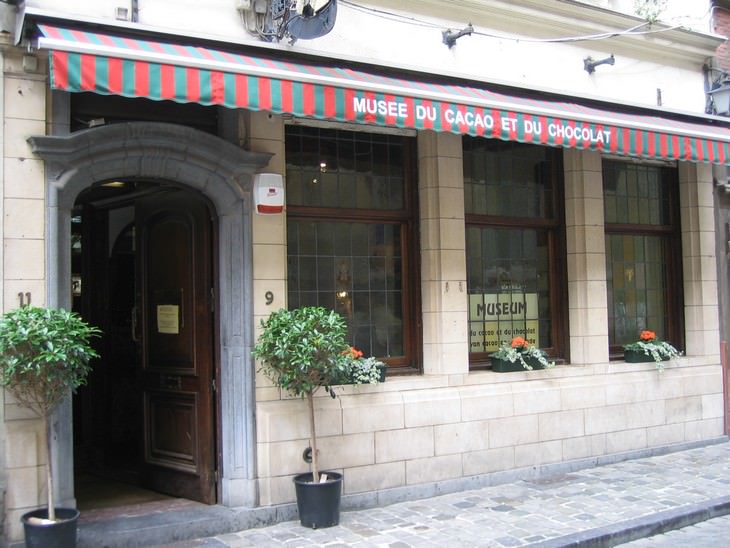 Next to Brussels' big square you'll find a place where there are a variety of displays that tell the unique story of the chocolate production process - this is the Cocoa and Chocolate museum in Brussels. This museum is undoubtedly a sweet experience for the whole family, where one can take a praline making class, and each visitor gets to make and take home their own chocolate. The place is open every day and is considered a must visit in Brussels, especially if you're traveling with the children. In the vicinity of the museum, you will find a wide range of chocolate shops offering you a huge variety of chocolates in different flavors, forms, and sizes.
Watch a video documenting the various exhibits at the Cocoa and Chocolate Museum in Brussels:
6. The Chocolate Museum (Barcelona, Spain)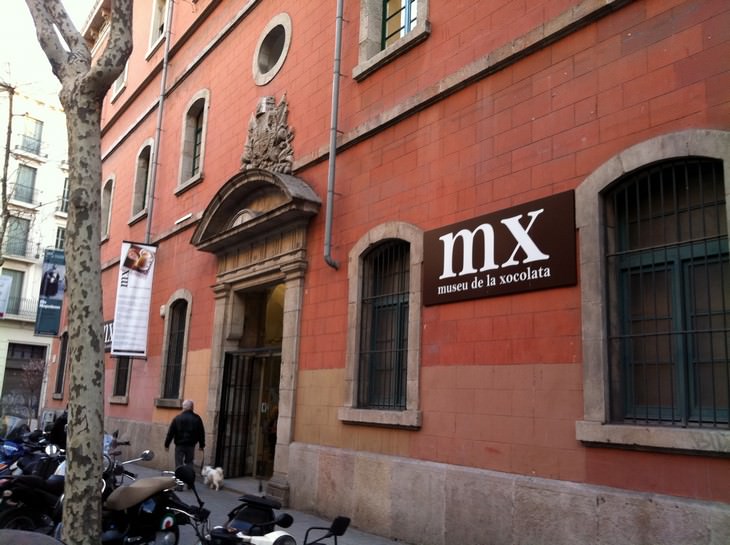 Traveling in Barcelona with children? If they have a sweet tooth, especially for chocolate - you should take them, and yourself, to the chocolate museum in town. an old red-brick building that once served as a monastery, holds the city's sweet little chocolate museum; Here you can smell the aroma of chocolate in the air and be impressed by the amazingly accurate miniature chocolate figures and structures.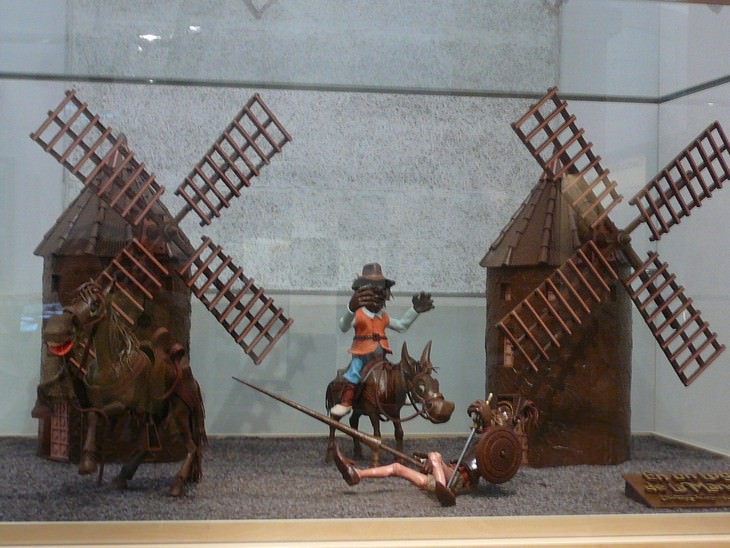 In addition, you can learn about the medicinal properties of chocolate, it's symbolic, cultural and economic significance, as well as its nutritional values and how you can integrate it correctly into your diet.
Watch a video that will take you for a short visit to the Chocolate Museum in Barcelona:
7. Puccini Bomboni (Amsterdam, Netherlands)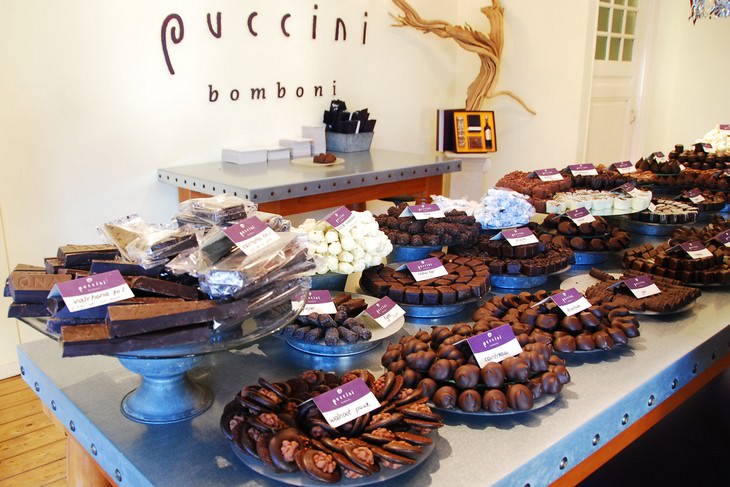 In the center of Amsterdam, close to the bustling city center, there are two shops named Puccini Bomboni; The first of them opened only in 1988, by a mother and daughter praline making duo. The store produces a wealth of chocolate pralines with interesting combinations such as mint, cinnamon, apricot, ginger, tea, anise, honey, thyme, nutmeg, lemongrass and more. The two stores offer fresh and preservative free pralines meaning whatever you buy will only hold for a period of between 7-10 days from production. This is a great reason to get to Amsterdam as quickly as possible.
You are invited to watch a video that will take you into the sweet and stimulating world of Puccini Bomboni:
8. Loacker (Tirol, Austria)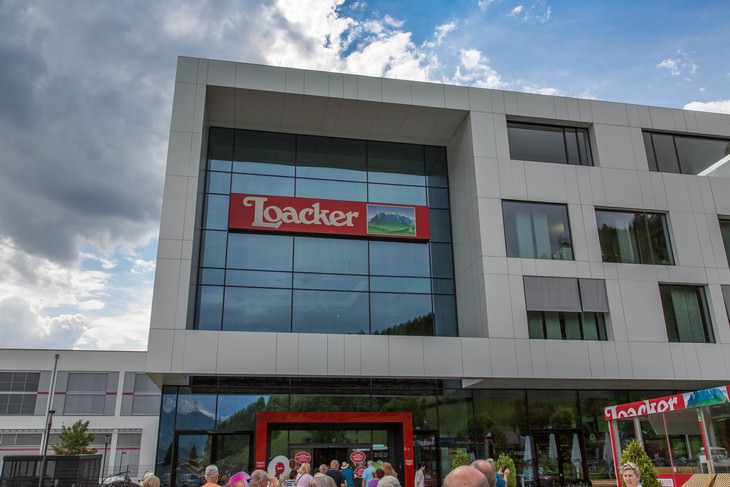 In the midst of an amazing nature, east of Tirol, Austria, lies the giant factory of the well-known and beloved company Loacker. The place is hard to miss due to the imposing 7.5-meter-high Loacker wafer package, which can be seen from a great distance.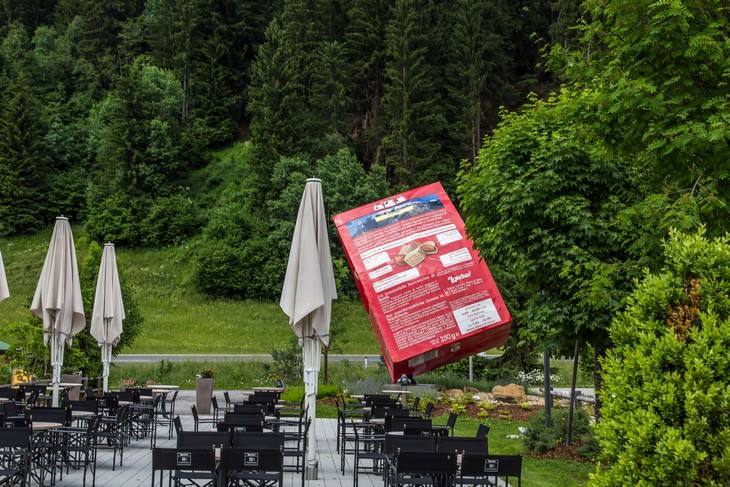 Every year more than 150,000 visitors flock to the area to visit and purchase the beloved wafers. There is a nice museum where you can see the process of making the famous wafers, along with a variety of their advertisements from around the world. You will also find a small café with a number of desserts that make use of the factory's products, and the most important thing you know: entrance to the tour is free of charge.
Watch a short video documenting the sweet-baking workshop given to children at the Loacker factory:
image source:
melinda
,
Elliott Brown
,
Martyn Wright
,
Noebse
,
joe
,
Patty
,
Musée du Cacao et du Chocolat
,
Kippelboy
,
Ricardo Gómez
,
namealus
,
Richard Bitting1
,
Richard Bitting2