As the saying goes, home is where the heart is. It's the most intimate part of our lives where we build a deep, comprehensive familiarity. Yet, while we may think we know every square inch of our home, a deeper look will reveal a number of astonishing secrets. Herein, you will find the answer to some pressing mysteries and more.
1. Renting Makes You Happier Than Buying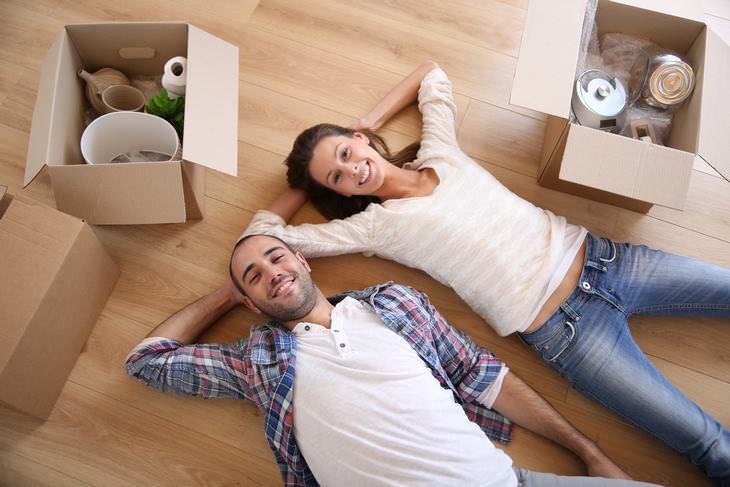 We often ask ourselves, is it better to rent or to buy a home? According to a survey conducted in The Telegraph newspaper, which asked 5,800 Brits about the subject, along with questions about stress levels, financial circumstances and more, it turns out that those renting were more likely to feel they had the right work/life balance when compared to those who owned homes.
2. Home Burglaries Are More Likely to Occur During the Day
Often, we think that burglaries take place at night. But, homes are more likely to be robbed during the day. According to the FBI Uniform Crime Reporting Statistics, burglaries were 6% more likely to occur between the hours of 6 am and 6 pm - at a time when residents were at work or running errands.
3. Shoes Were Once Seen as Ways to Fend Off Evil Spirits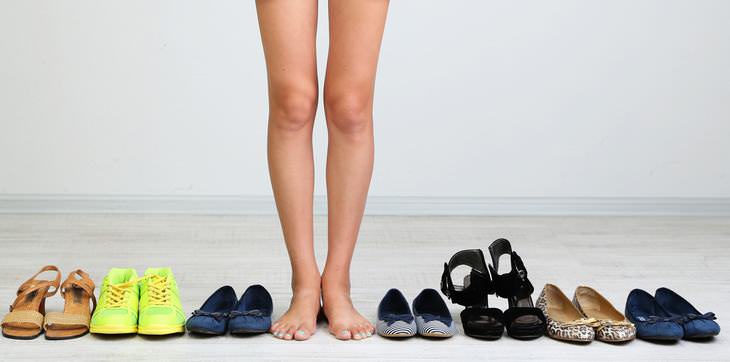 Europeans once stashed their shoes in walls, chimneys and under floors so as to fend off evil spirits. They did so not because they smelled bad but because the shoes were seen to possess magical charms that served as protection. Because shoes were then discovered in old buildings the Northampton Museum and Art in the United Kingdom created a Concealed Shoe Index to track these discoveries. They tracked about 1900 concealed shoes so far.
4. Red Doors Have Many Meanings
Fans who enjoyed the film American Beauty have many theories about what the red door in the film, and a red door in general, was supposed to symbolize. It turns out that a red door can have a variety of meanings depending on the country. In China, for instance, it symbolizes 'welcome' in the Feng Shui tradition, while in Scotland, it is historically meant that the person who lives there has paid off their mortgage.
5. Your Floor Plan Might Be Making You Fat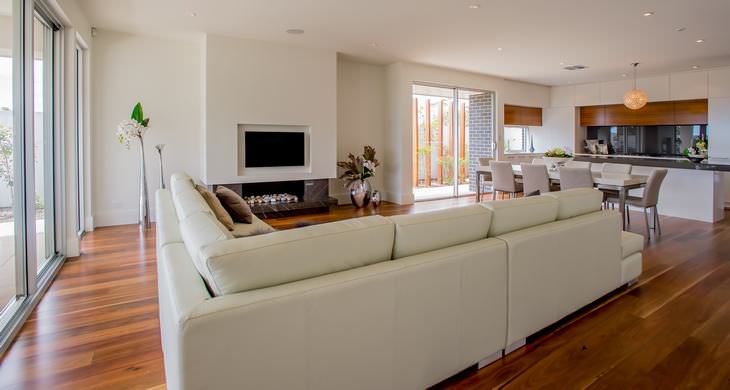 The open-concept kitchens are rather popular. However, architecture and design researchers have discovered that those with closed-floor plans are likely to eat less than those who have no walls between their dining and kitchen area. This is because it is much easier to see and get the food available, and in addition, the smells of whatever is cooking can be rather tempting.
6. Most Toilets Flush in E Flat
If you've got a musical ear, you will know that the distinctive sound of a toilet flushing corresponds with the E-flat note.
7. Sofa Beds Date Back to the 19th Century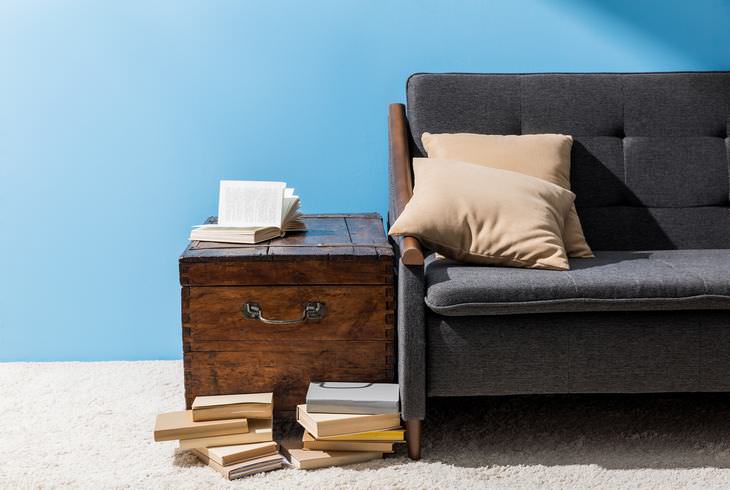 The pull-out couch may seem like a relatively modern invention, but the sofa bed actually dates back to the Victorian era. Sofa beds are a convenient item to have in the house when the number of bedrooms is limited.
8. Showers Use Less Water Than Baths
Filling a tub turns out to be more wasteful than a quick power shower. A typical bathtub holds 42 gallons of water, while a low-flow shower just uses about two gallons of water per minute. This means that a 10-minute shower will use 20 gallons of water, compared to a bathtub that fills 30 gallons of water.