Little children and cute puppies have much in common, namely a lot of energy, curiosity and an uncontrollable urge to mess up the house and get into trouble. Though we love them no matter what they do, there's no doubt that we breathe a sigh of relief when they finally exhaust their energy reserves and go to sleep. In these moments, there is nothing better than making a hot drink, and gazing leisurely at our little angels, and remembering that there is no cuter a combination than little babies and dogs.
Wonder what they're dreaming about…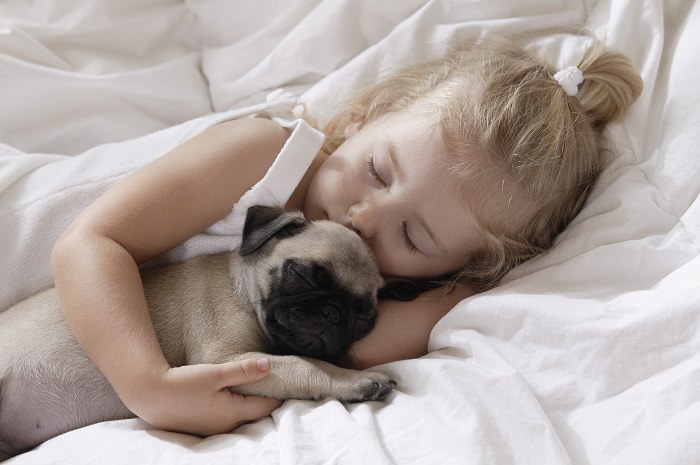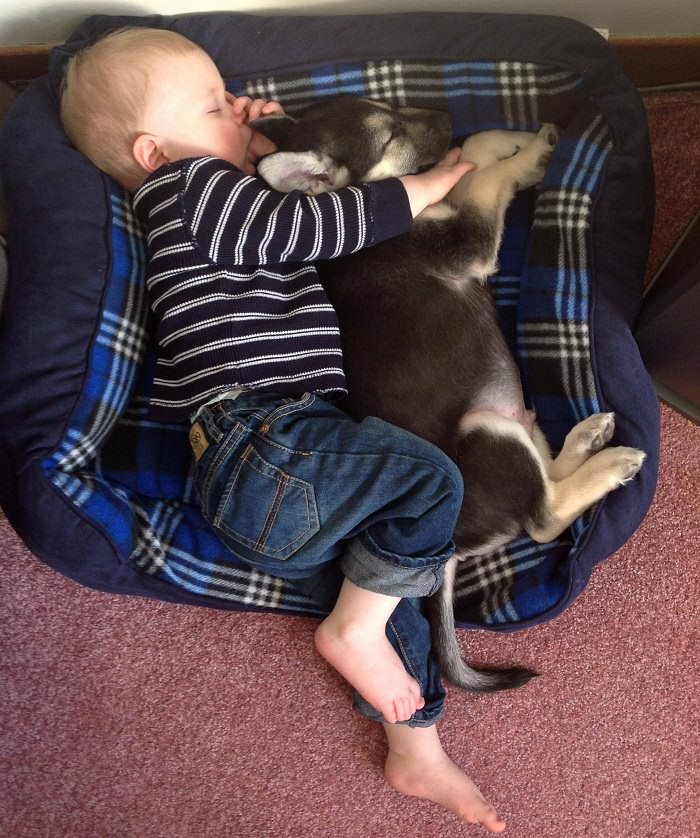 Best friends do everything together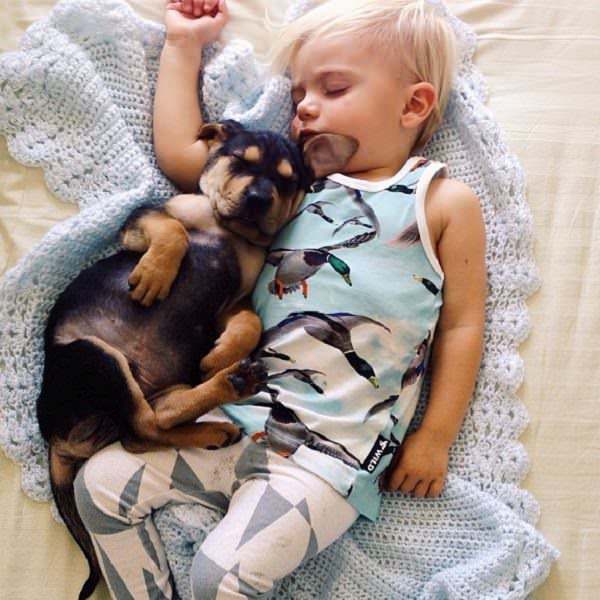 What a particularly fuzzy blanket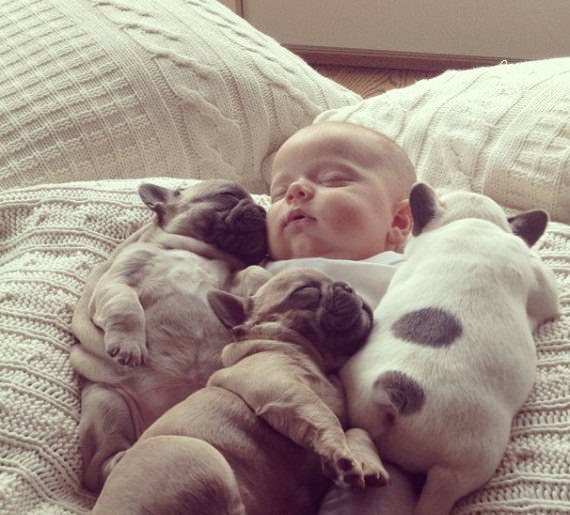 A basket of happiness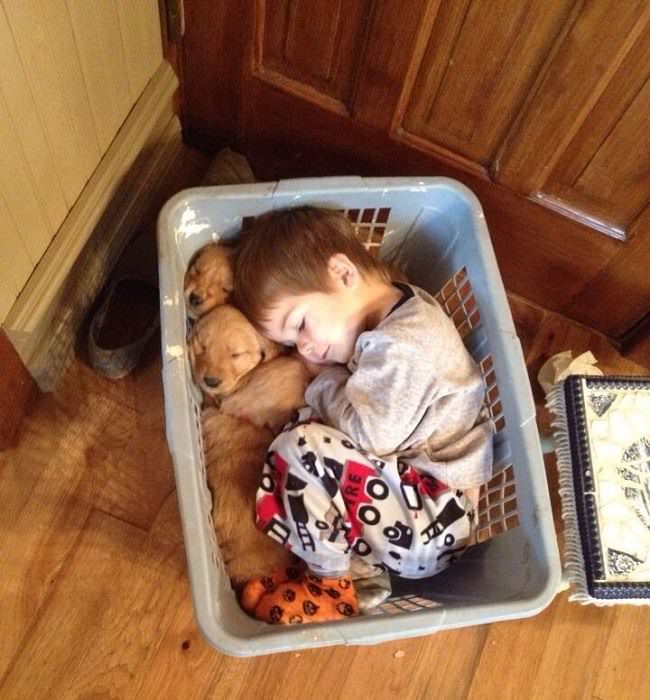 Everything's better when we do it together!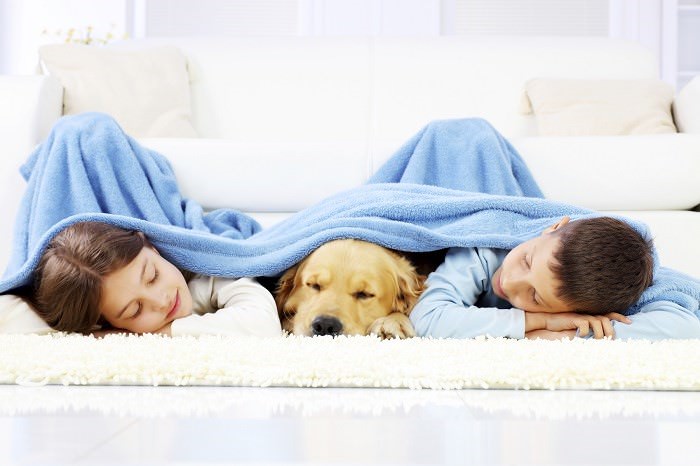 "That's my tail!"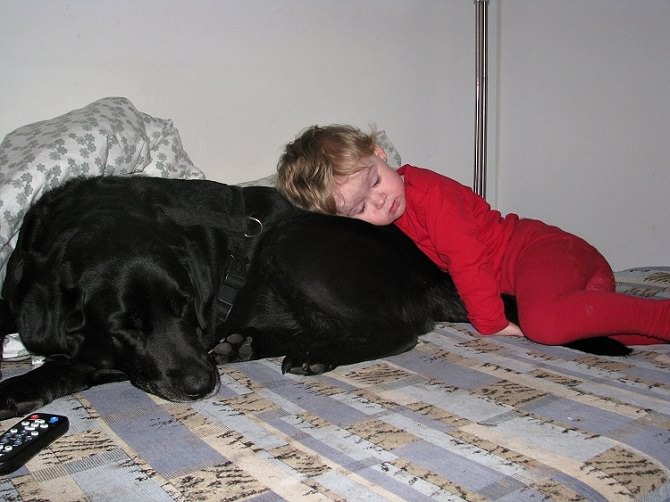 Napping in the rays…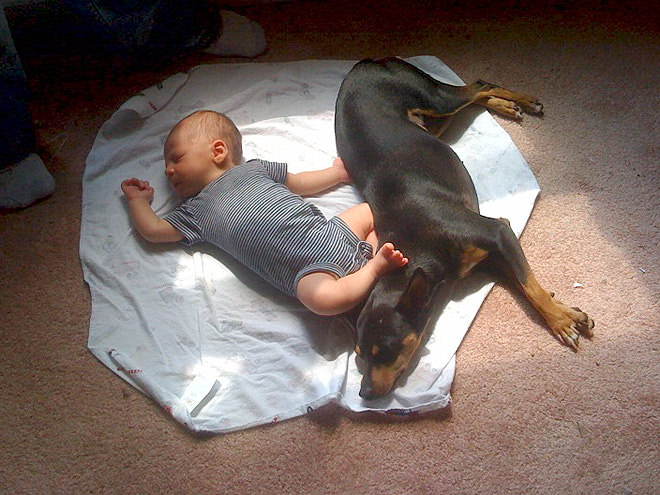 "You make the best pillow!"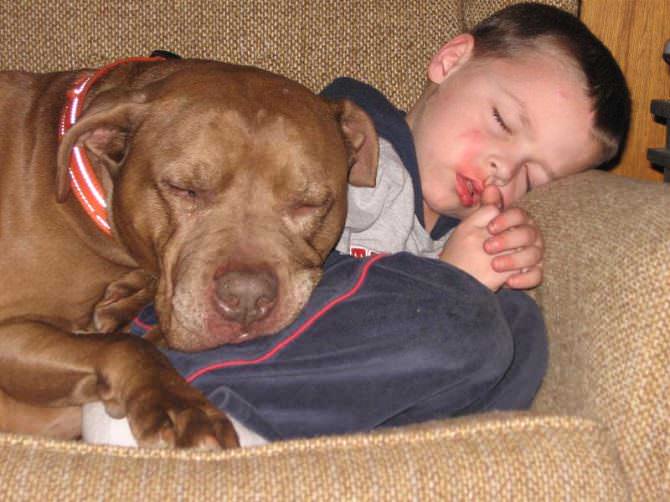 They're done playing and now its nap time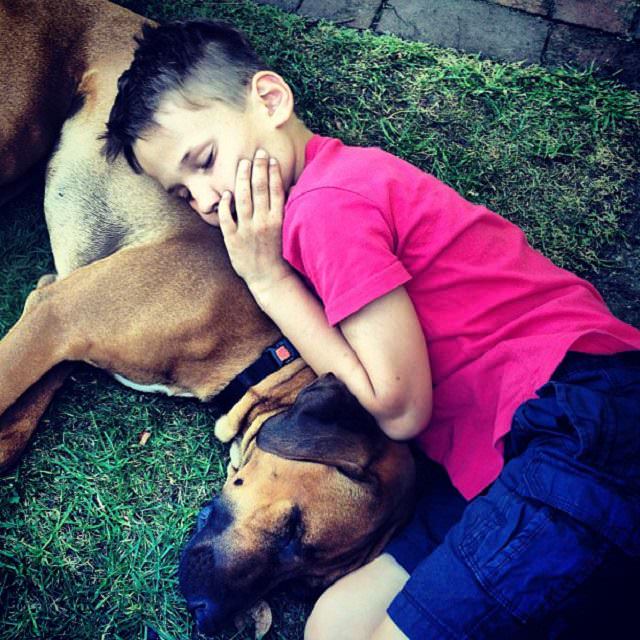 And where will their parents sleep?!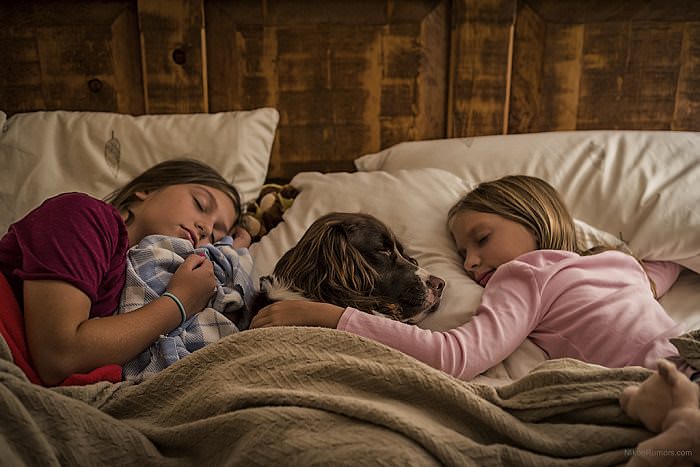 You can save a lot of space when your kid and dog sleep in the same bed…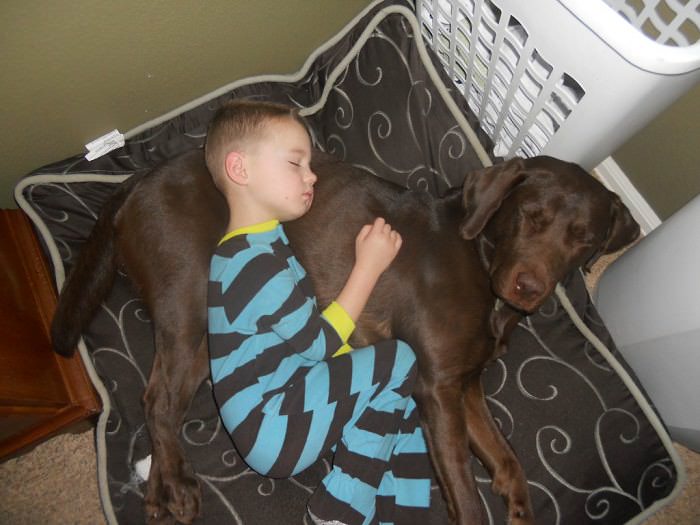 Today I'm sleeping on you!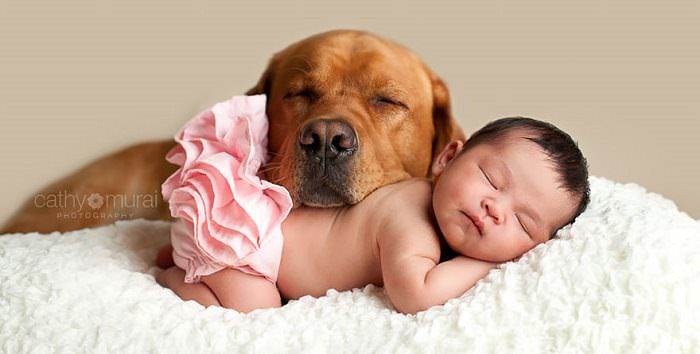 Cuddling is the best…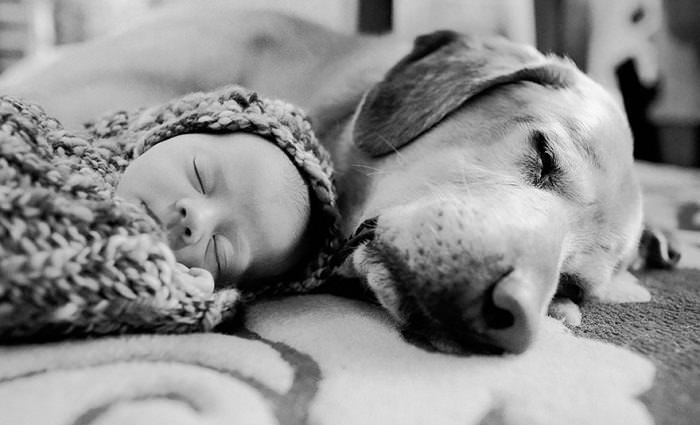 Mmm… Comfy pillow….