It's likely that many of us have never even been on a yacht, and even if we have, they're highly unlikely to compare to any of these. Although these models are still just concepts at this stage, there's no doubt about how impressive they are – they offer pleasures that are hard to find even on land. Take a look and fantasize about the day you might be about to sail on one of them: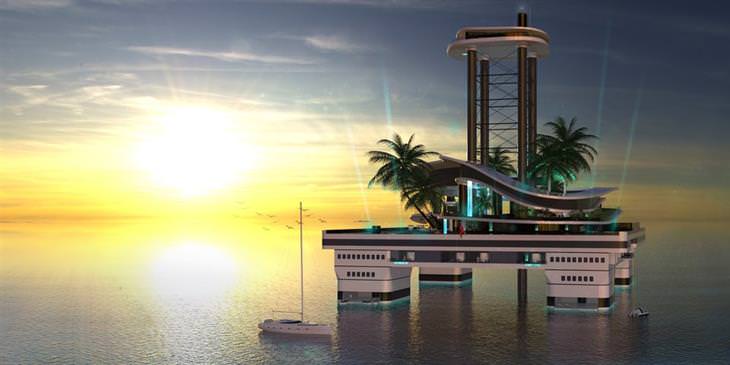 Okay – so we know this isn't technically a yacht, but we just had to mention this private island. It's an intriguing combination of technology and nature. It's replete with palm trees, climbing plants and even a waterfall. The lower part features a magnificent dining room, and there's even an underwater elevator that you can ride into the depths in order to feed sharks! The owner's penthouse is perched atop the private island at a height of 260 feet above sea level.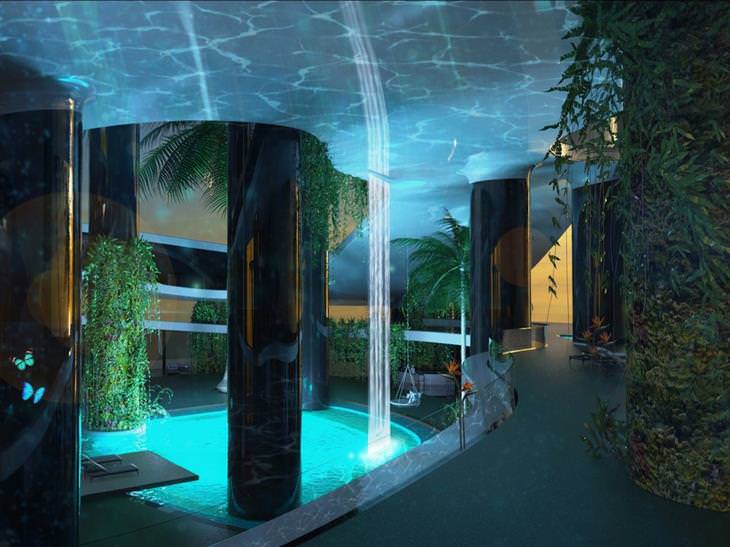 2. The Streets of Monaco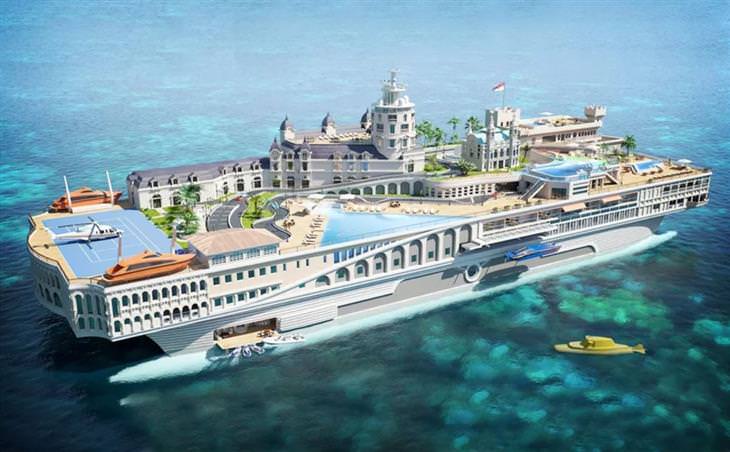 If you've ever been to Monaco, you've probably wondered what on Earth its residents do with all their money. The answer is they commission the most absurd yacht designs ever seen! The Streets of Monaco accurately replicates various iconic Monegasque landmarks (albeit in scaled-down versions), and the yacht even features a karting track for a spot of racing on the open sea.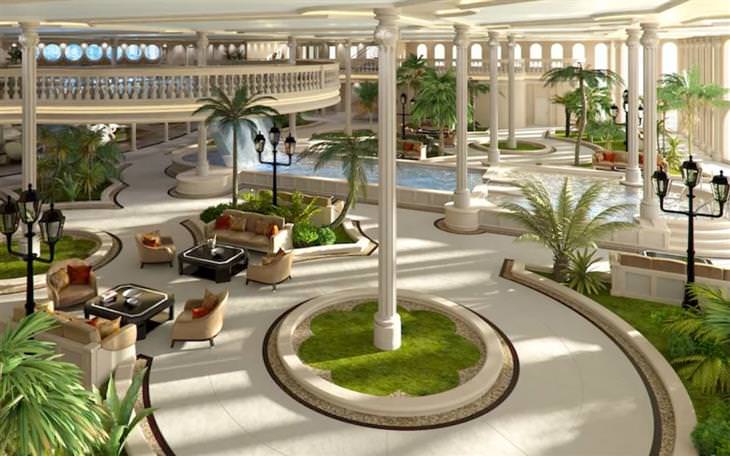 3. Hareide 108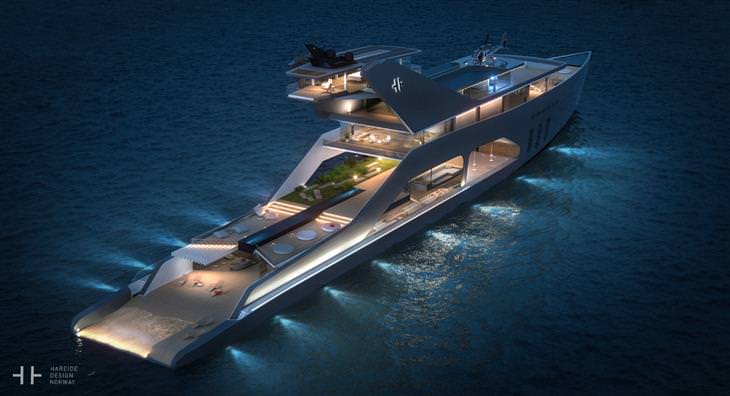 This yacht boasts two swimming pools, with one of them doubling up as a private beach. The upper level contains a dining room that's over 3,200 square feet in size. The Hareide 108 is also equipped with enough solar panels for occupants to be able to live on it without ever having to leave.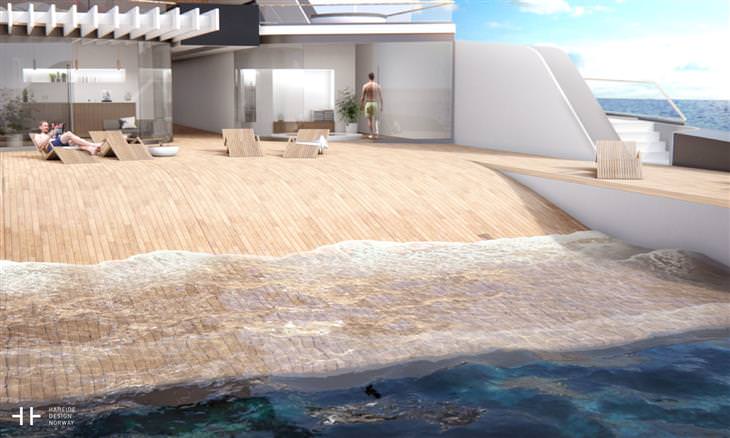 4. Epiphany

One of the most impressive features of this yacht is the simplicity of its design, which makes it look like a giant sea creature sailing in the water. This boat is equipped with a cinema, gym, spa and game room.

5. Trilobis 65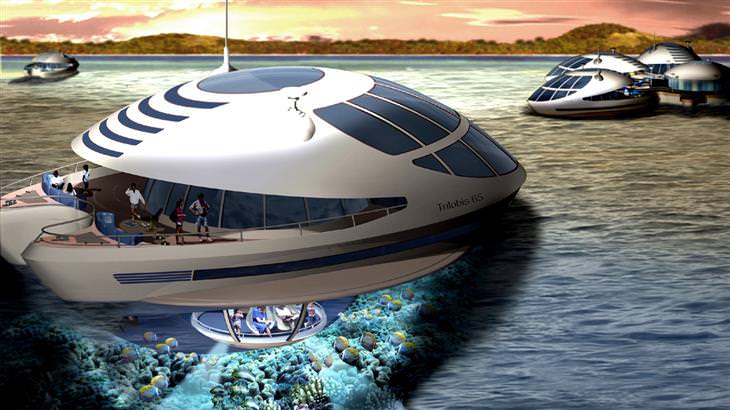 Named after a trilobite, a long-lost marine creature that became extinct some 252 million years ago, this yacht has four floors, and is perfect for excursions along the coast. It has electromagnetic windows that change their opacity according to the level of light entering from outside. What's more is that the yacht can be rotated through 360 degrees on its own axle for added maneuverability. There's also an underwater observatory that has a computer capable of providing information about marine creatures in real-time.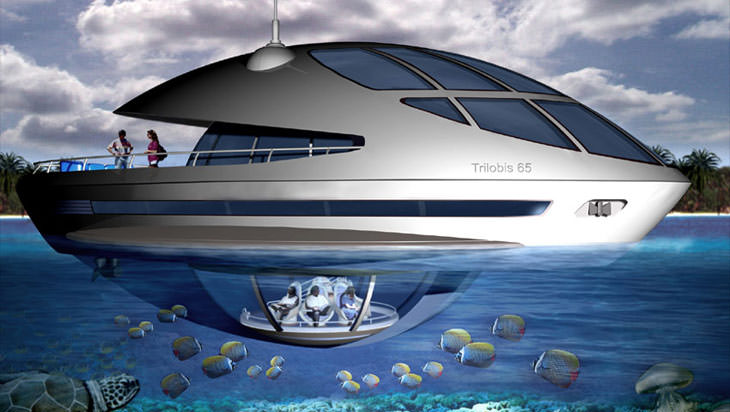 6. CF8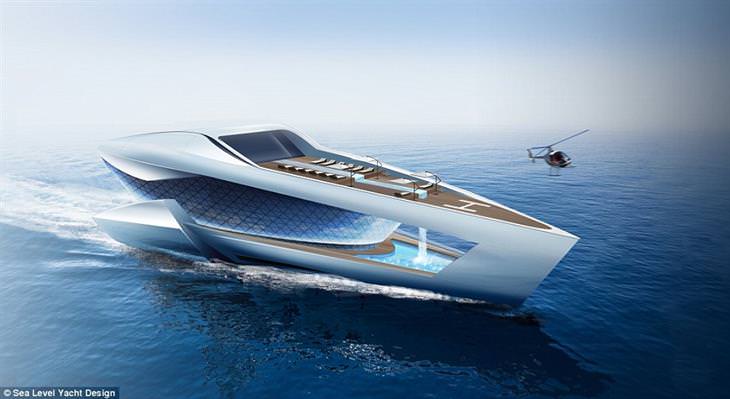 The name of this yacht is shot for "cars and family in 80 meters". That's because this 262-foot vessel features a showroom for up to eight luxury cars, and has ample accommodation for a (fabulously wealthy) family. Other unbelievable features include a waterfall and a pool that can be turned into a dancefloor.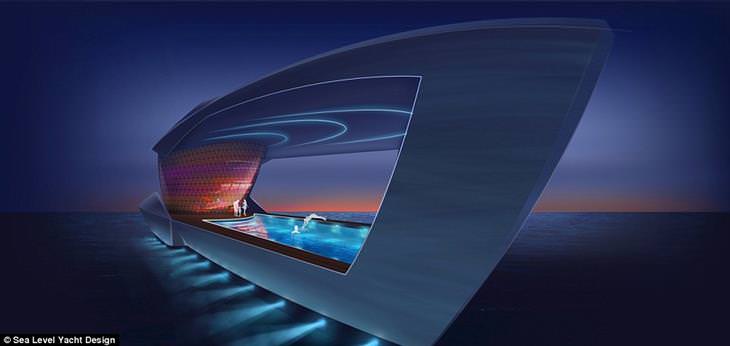 7. Admiral X-Force 145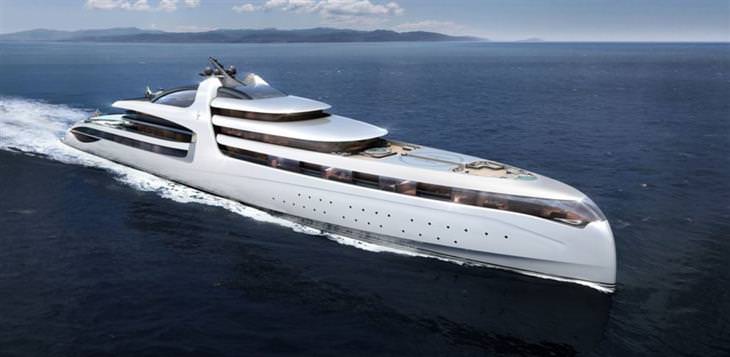 This 475-foot leviathan has two swimming pools, with one being perched above the other. The most spectacular angle of this yacht has to be its rear, because it's the best place to see all of its beauty and splendor.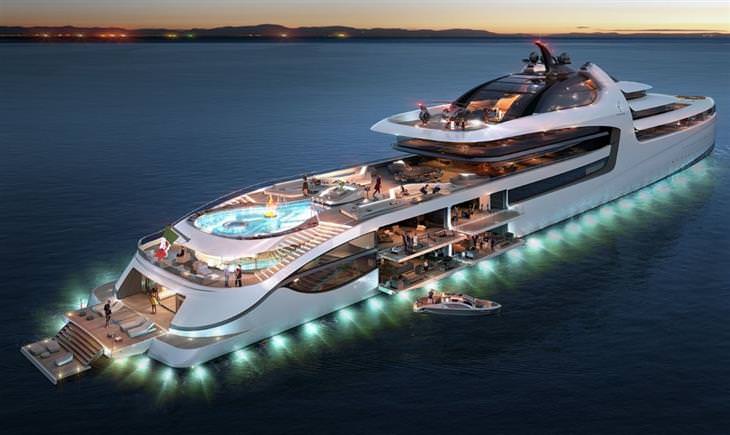 8. Shaddai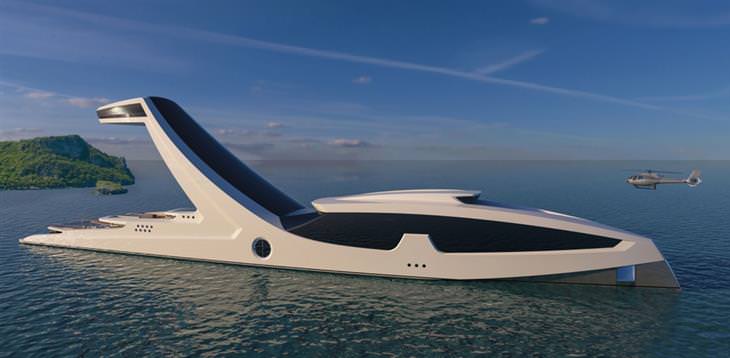 Some might argue that no yacht is worthy of being named after the God of Judaism, but the designers that conceived this one chose the name in order to emphasize its omnipotence. The yacht features an infinity pool perched high above the rest of the vessel, which looks down onto another pool just below it. There's even an onboard aquarium for those who are too lazy to explore the water surrounding them.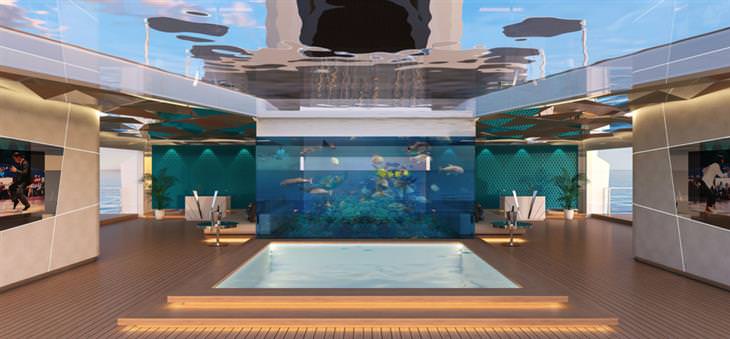 9. Jazz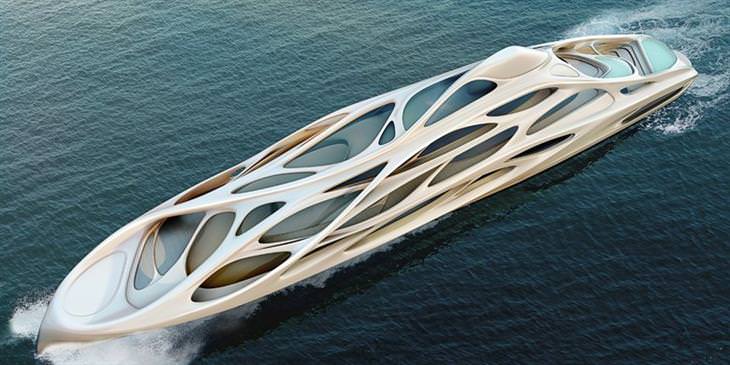 This yacht looks unlike any other, and its design a work of art in itself. Beyond its artistic exterior, you'll find wide, open spaces that are pure white in color for comfortable lounging, as well as a large pool.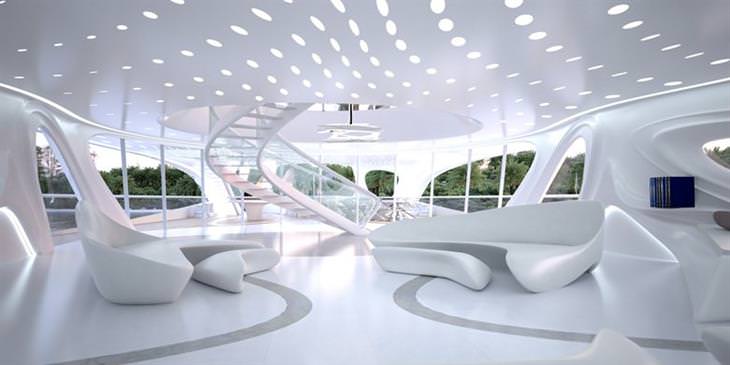 10. Tropical Island Paradise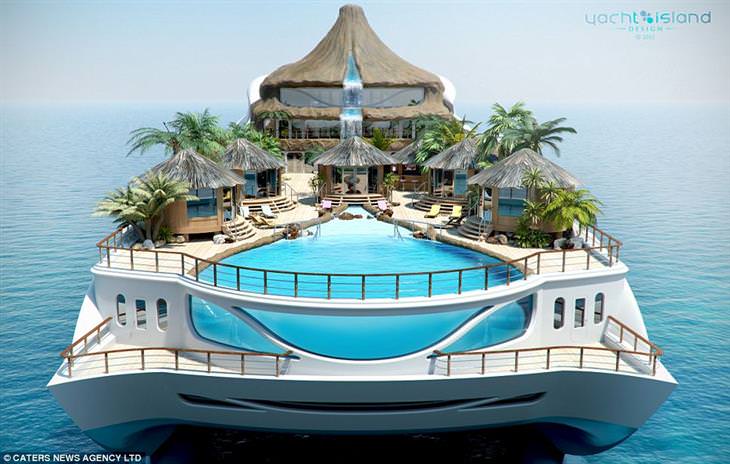 The same team that created the Streets of Monaco yacht, which was shown here earlier, also designed the Tropical Island Paradise. This yacht mimics the Polynesian islands, and it has a "beach" with a cave, tiki huts and even a volcano from which water pours into the pool. If all this isn't enough for you, in the back you can find some small islands that can be lowered to sea level.