There are many things that people like to collect, however there are definitely collections out there that are larger and more unusual than others. As you're about to see below, there are people that collect Jedi lightsabers, number plates and even sand! Take a look at these 25 unusual collections:
1. A collection of pierced state quarters that kept a young man out of trouble.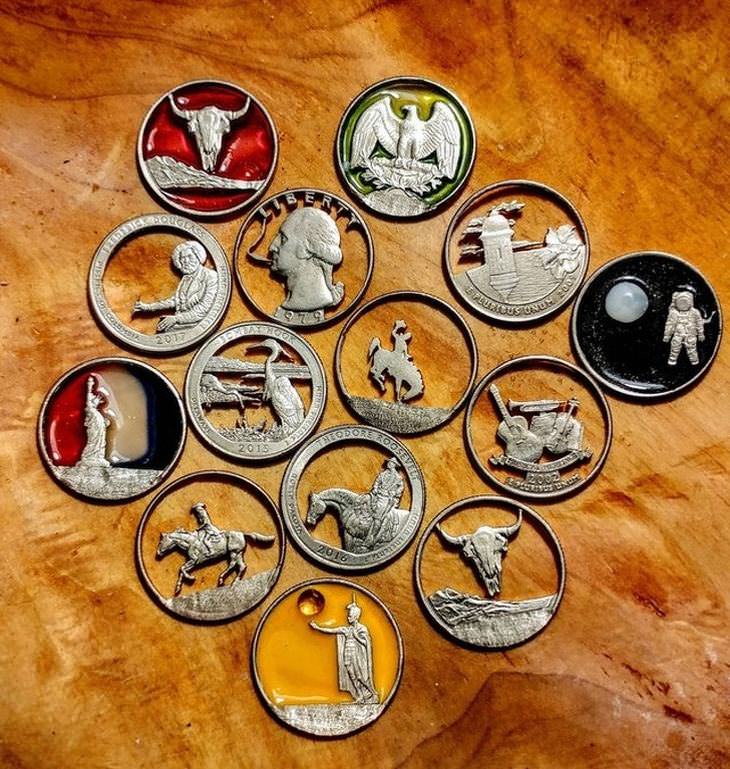 2. How many versions of Monopoly could you possibly need!?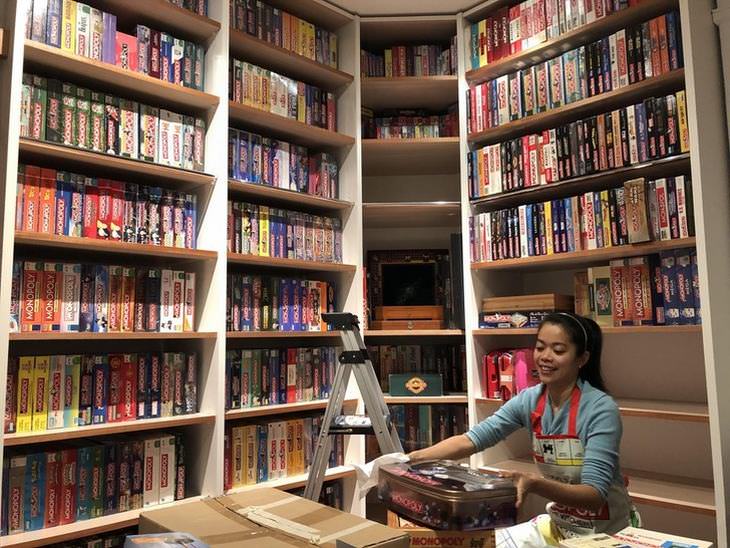 3. A collection of sand from beaches all over the world.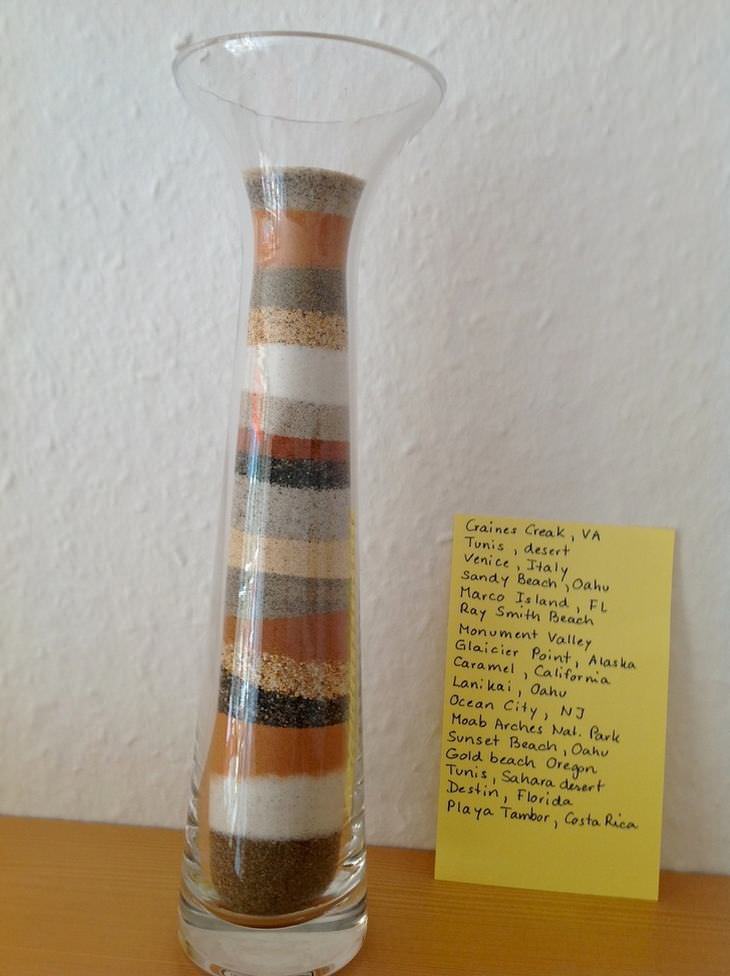 4. A record collection that required two trucks to move.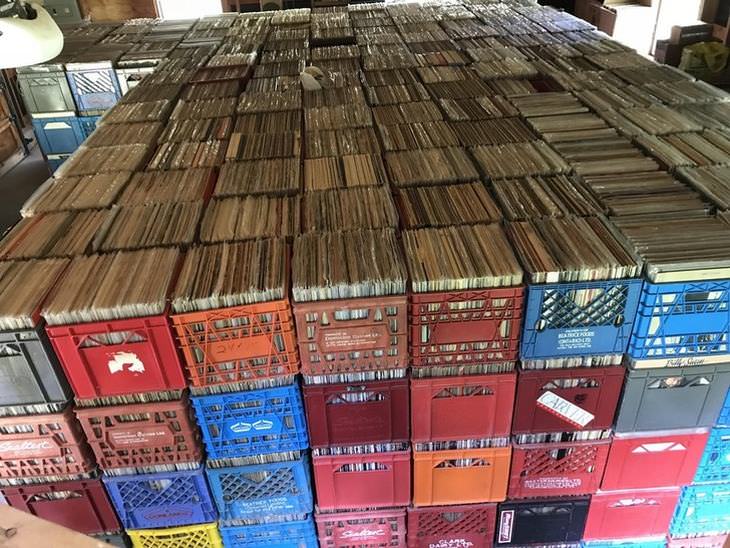 5. A collection of acrylic paintings painted on pennies.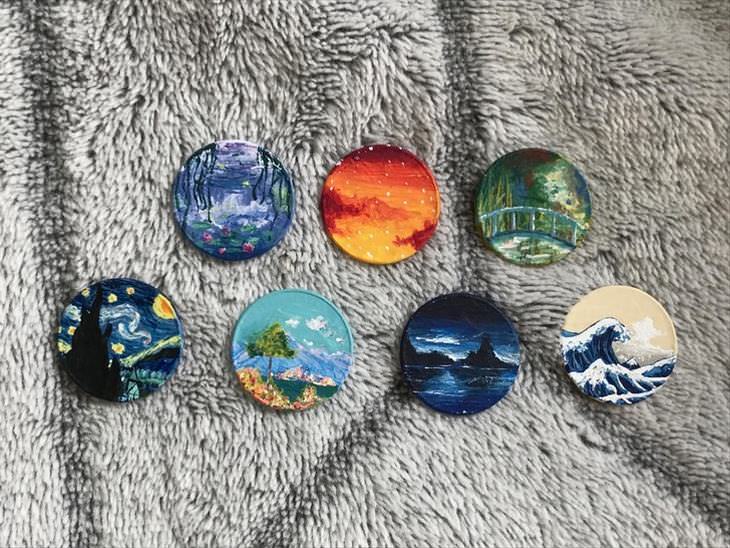 6. This collection of blades began to be put together all the way back in 1971.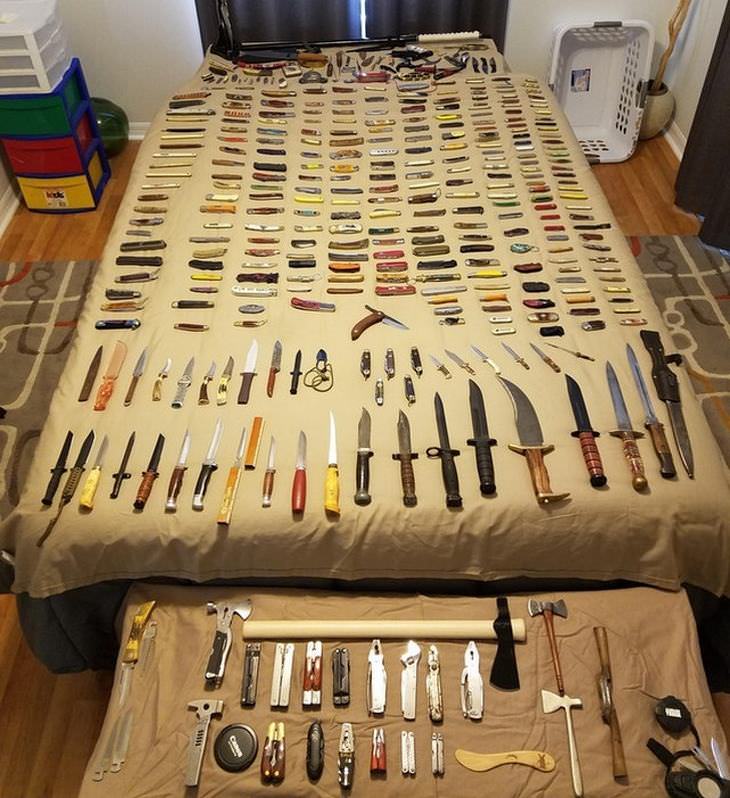 7. A collection of no less than 41 four-leaf clovers, as well as a single five-leaf clover.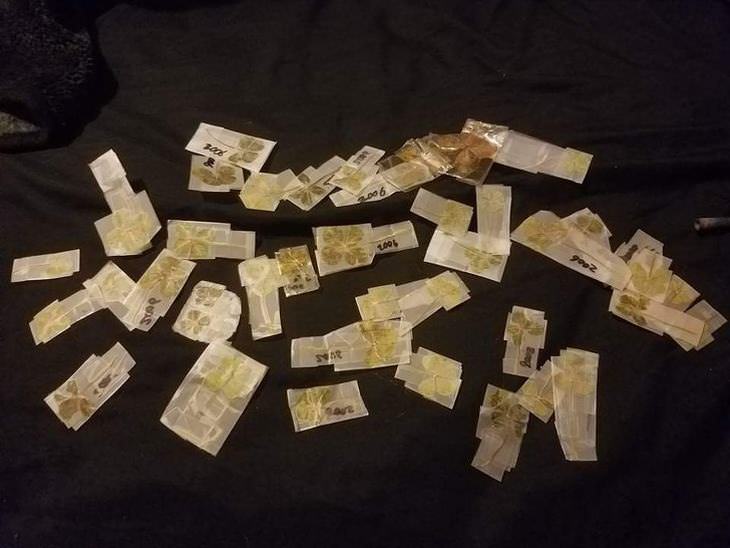 8. This guy's grandpa was a pharmacist in the 1950s.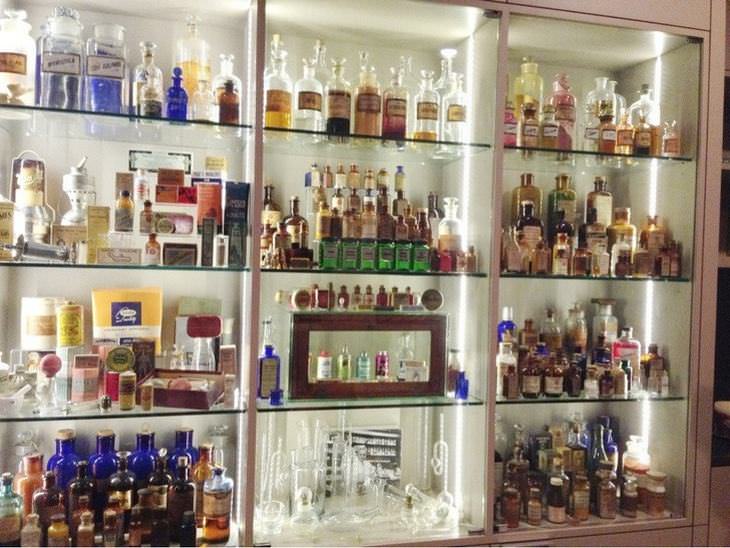 9. Flag pins from around the world.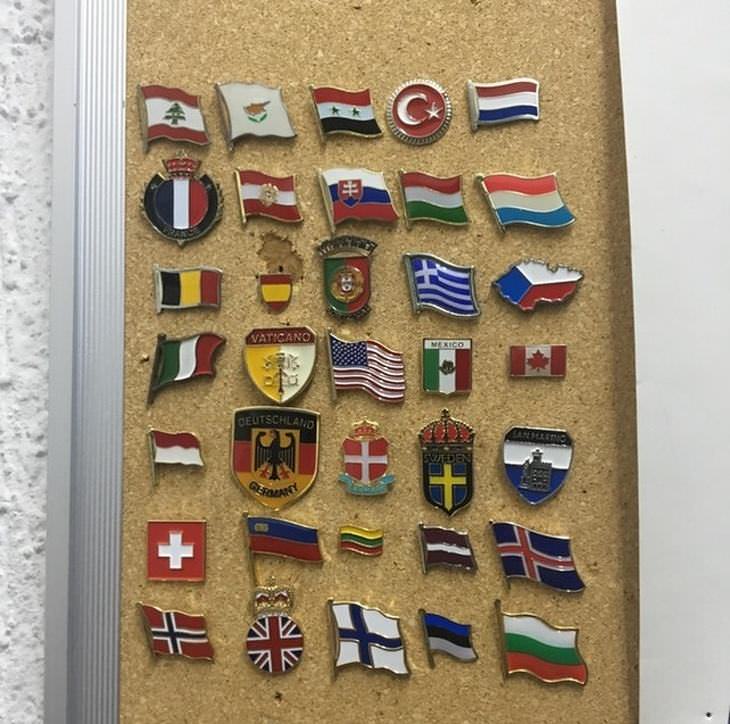 10. A lightsaber collection that's loved by this man's 13-month-old son.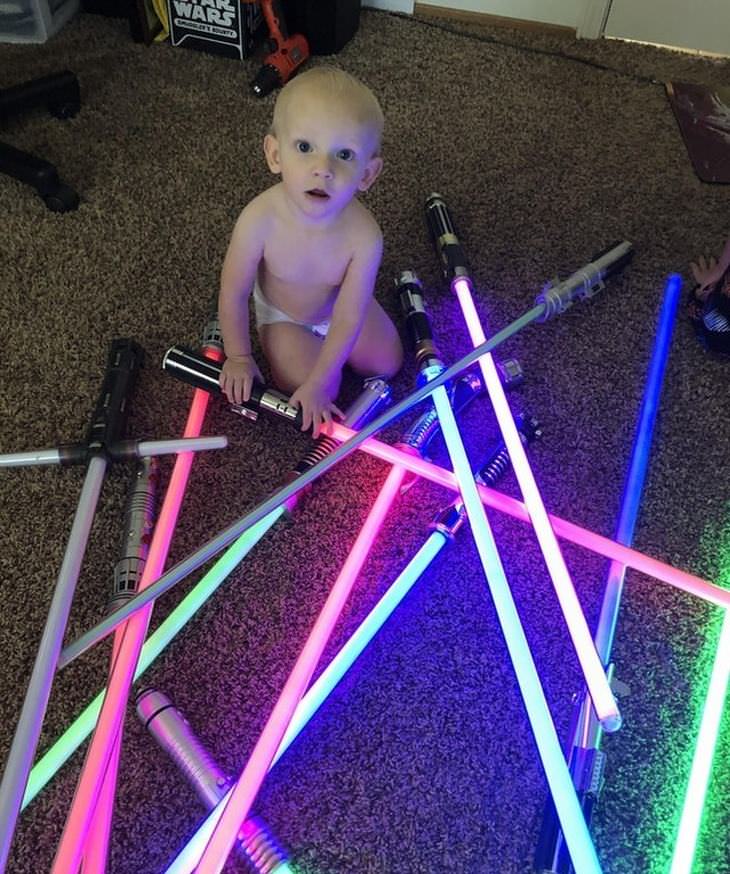 11. This man's collection of plants gets him in trouble with his wife (you can see why)!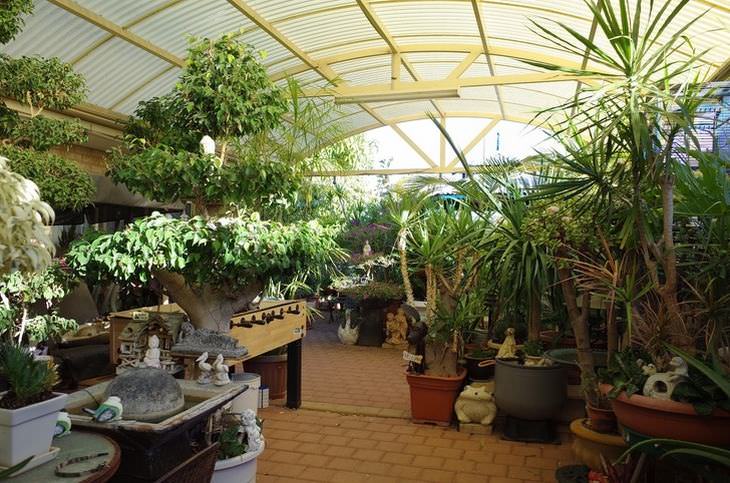 12. Here's an unusual collection - they're ski jackets bought from thrift stores.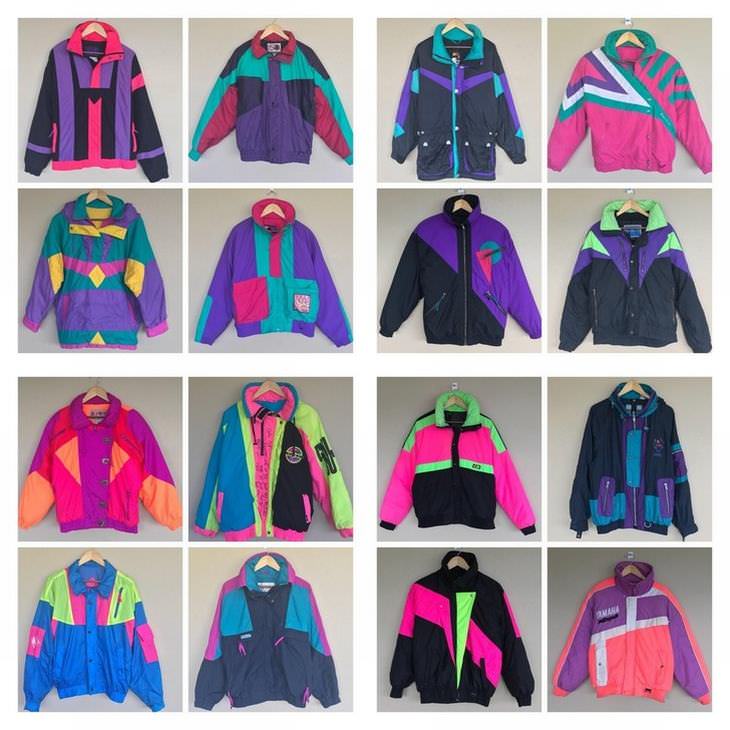 13. All 1,262 Nintendo Wii games released in North America can be found here.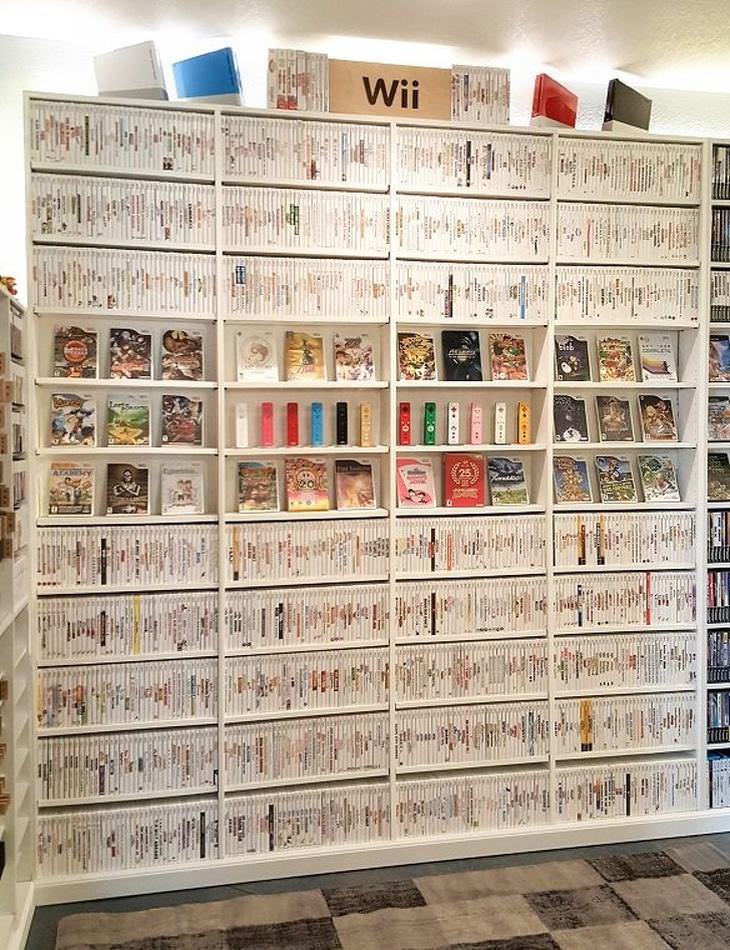 14. What moving house looks like when you collect sneakers.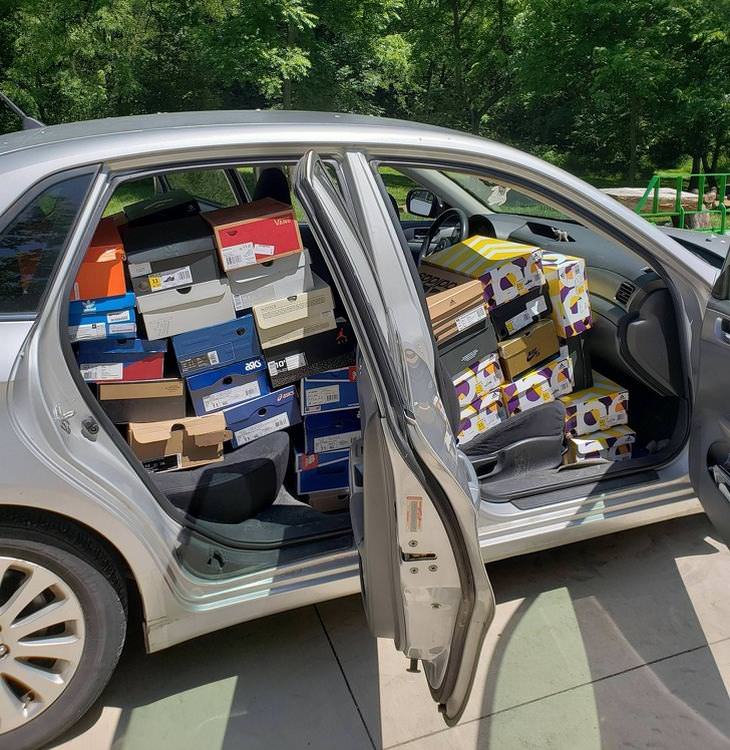 15. A collection of uranium glassware.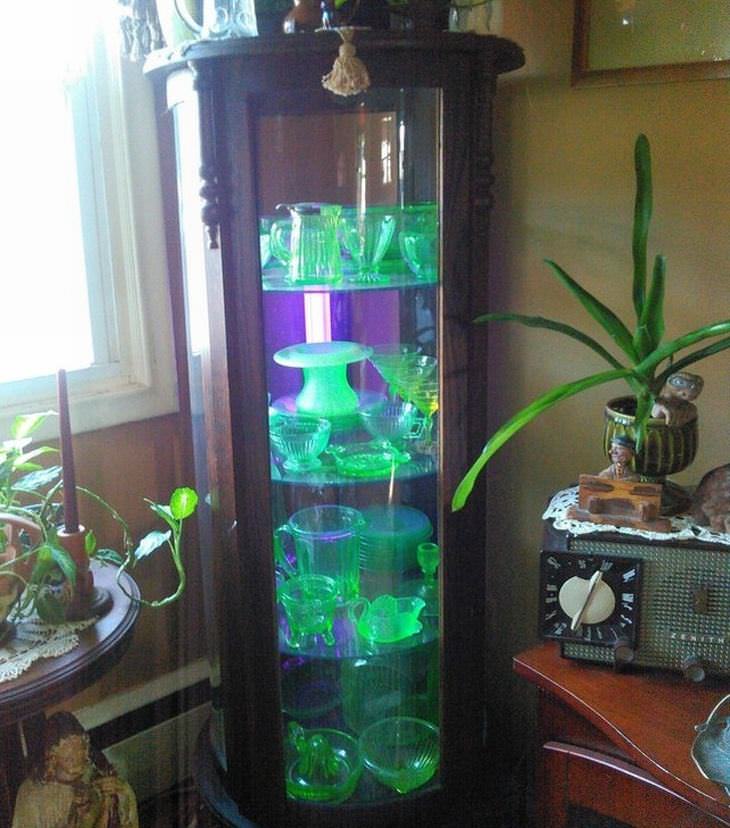 16. Have you ever seen a pen collection as large as this?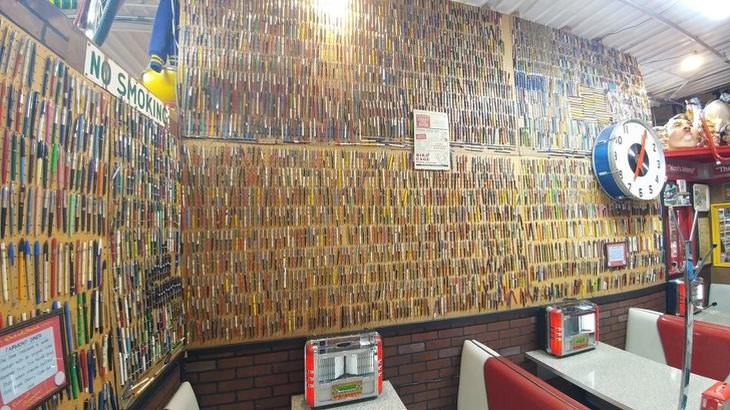 17. This collection is a gamer's heaven.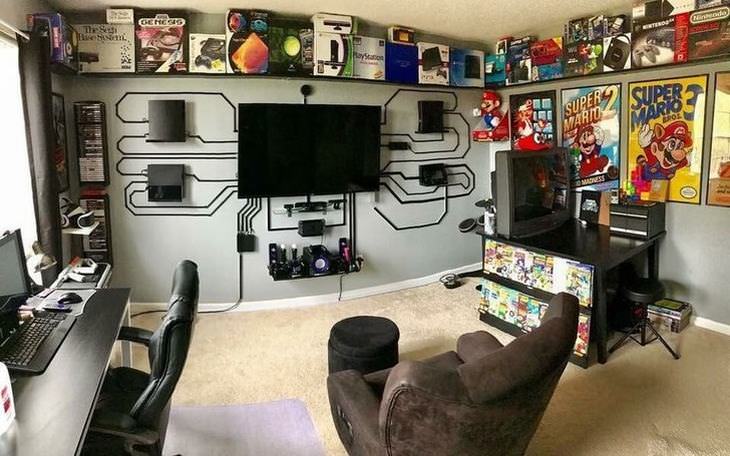 18. If you've ever been in need of a bottle opener...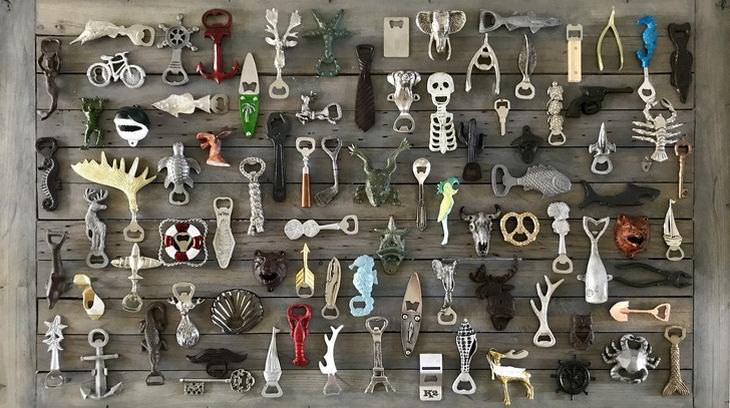 19. Someone likes his Hot Wheels!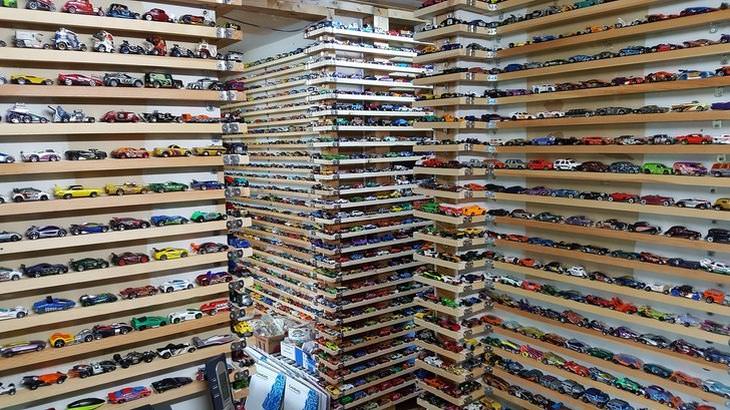 20. A collection that arises when a 70-year-old takes up painting.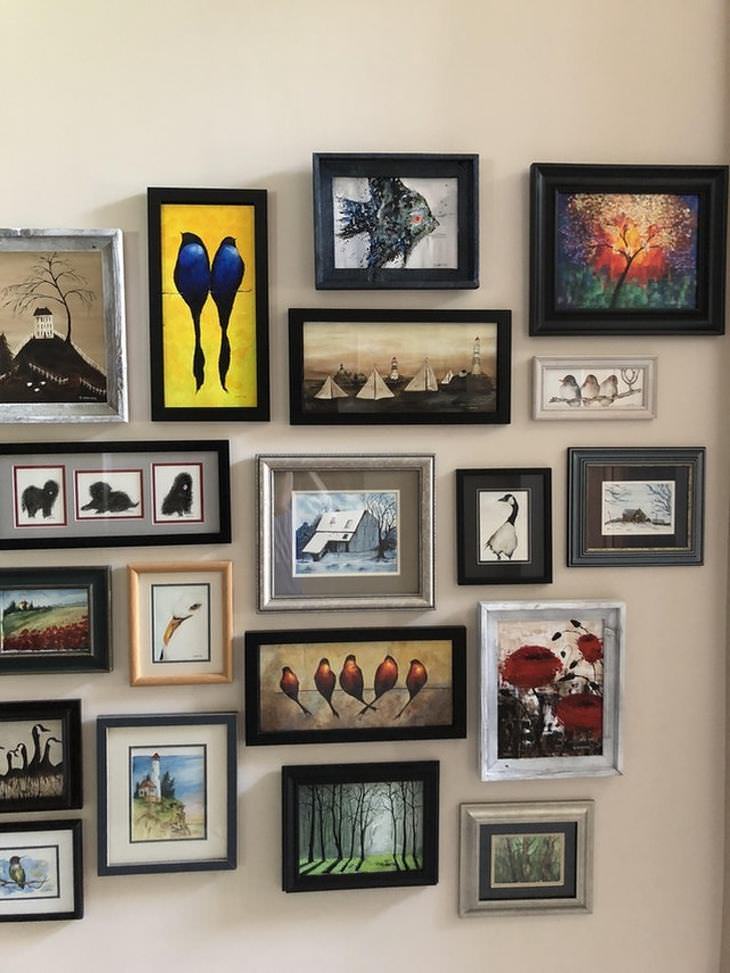 21. License plates issued in Ohio from every year since 1909.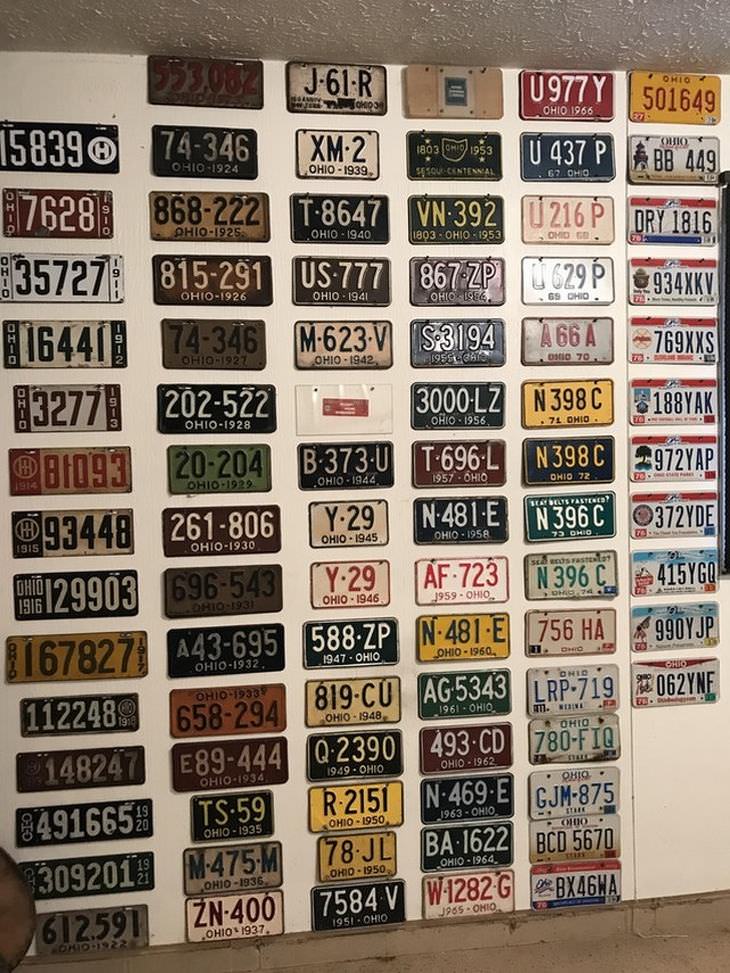 22. The evolution of keys throughout the 20th century.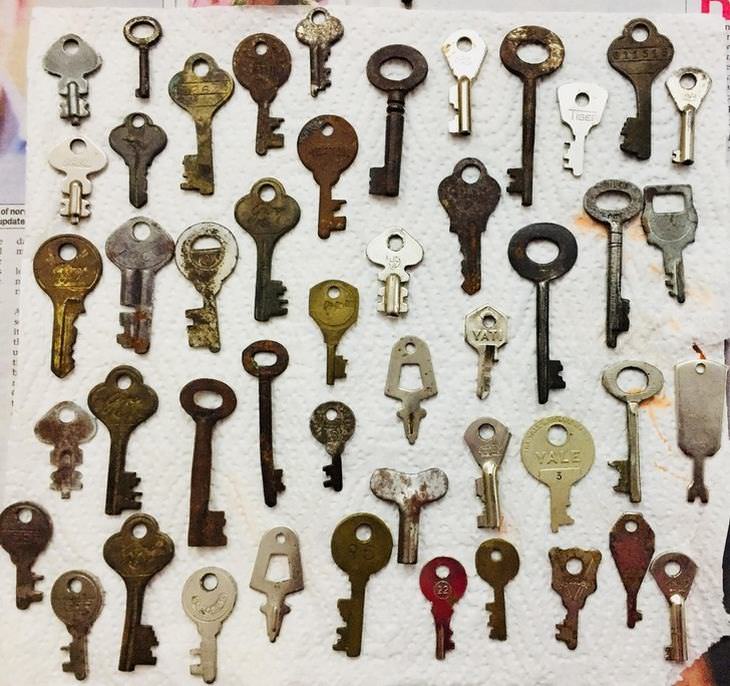 23. When Lego turns into an obsession.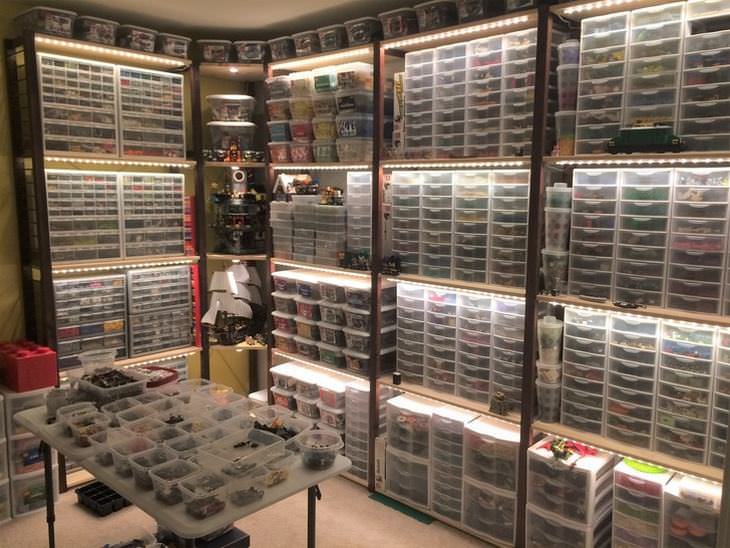 24. This collection contains every item pulled out of flat tires during a 30-year career as an auto mechanic.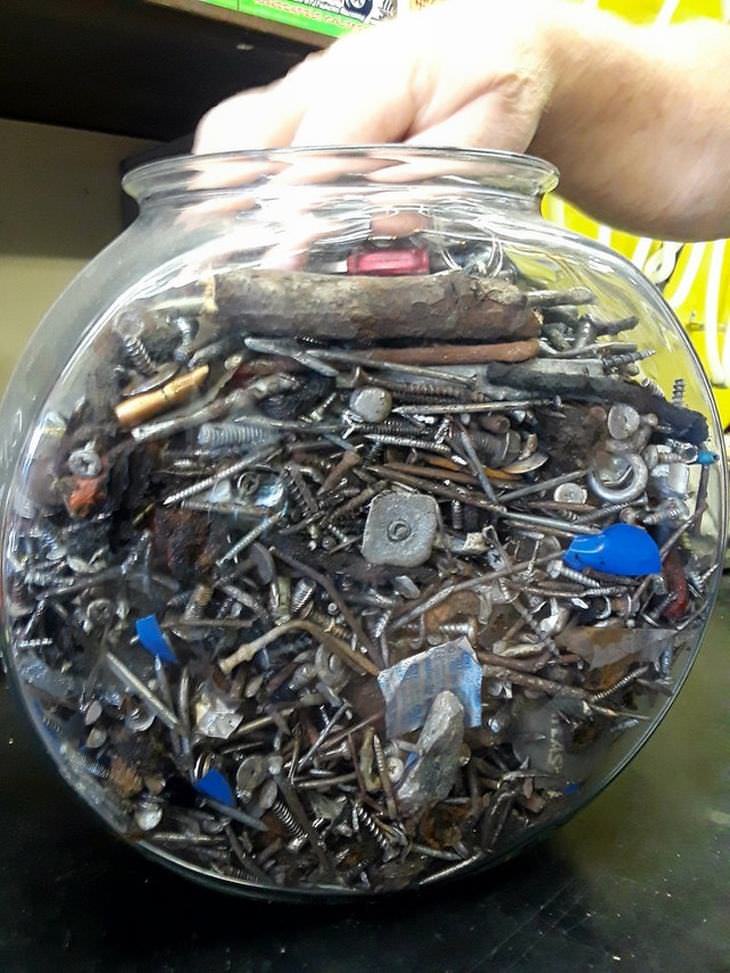 25. A collection of Harry Potter books in different languages.