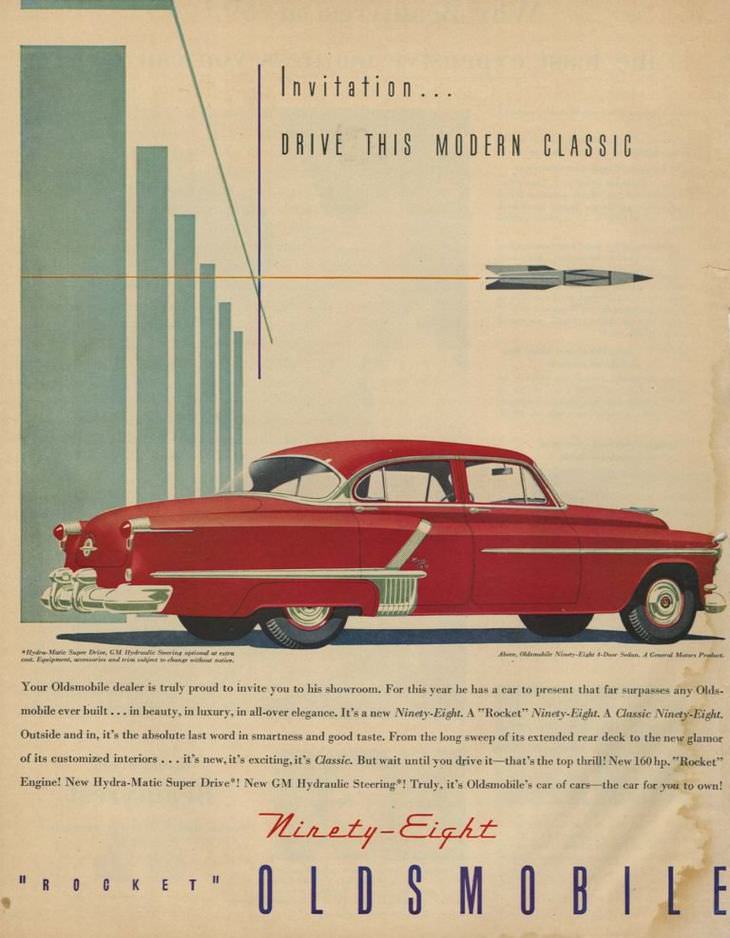 The Oldsmobile 98 was in its third generation by the time this ad came out. This model was offered with hydraulic steering and a new "Hyrdra-Matic Super Drive" engine.
View this delightful '53 Oldsmobile 98: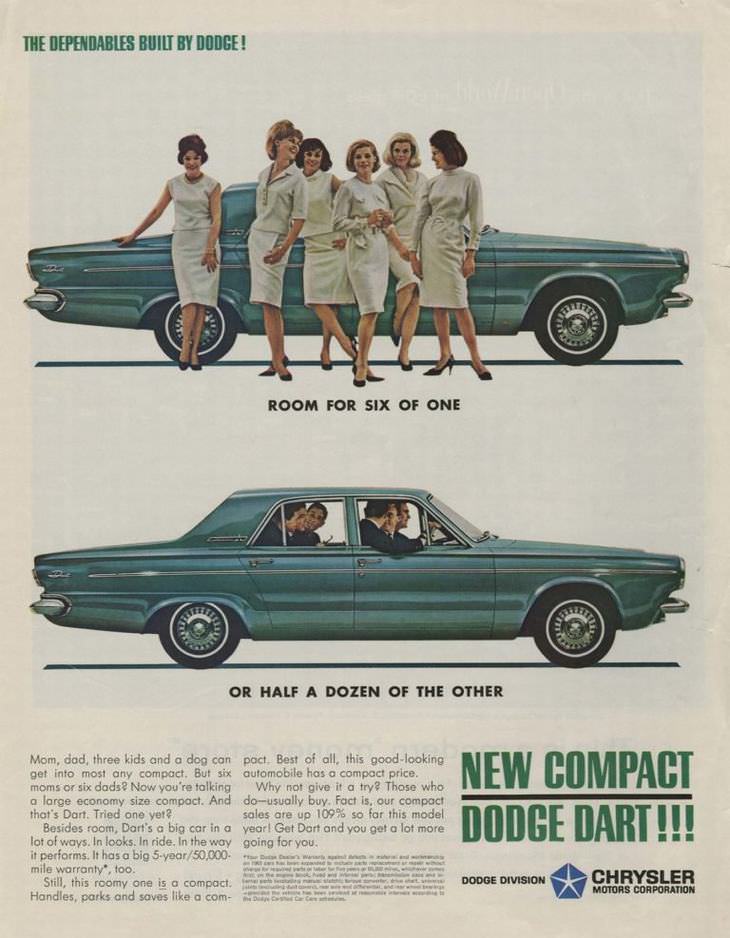 This ad dates back to 1960 and highlighted that the Dodge Dart had room for six and a low price tag.
Check out this super-cool '68 Dodge Dart GT hot rod:
3. Pontiac Grand Prix Convertible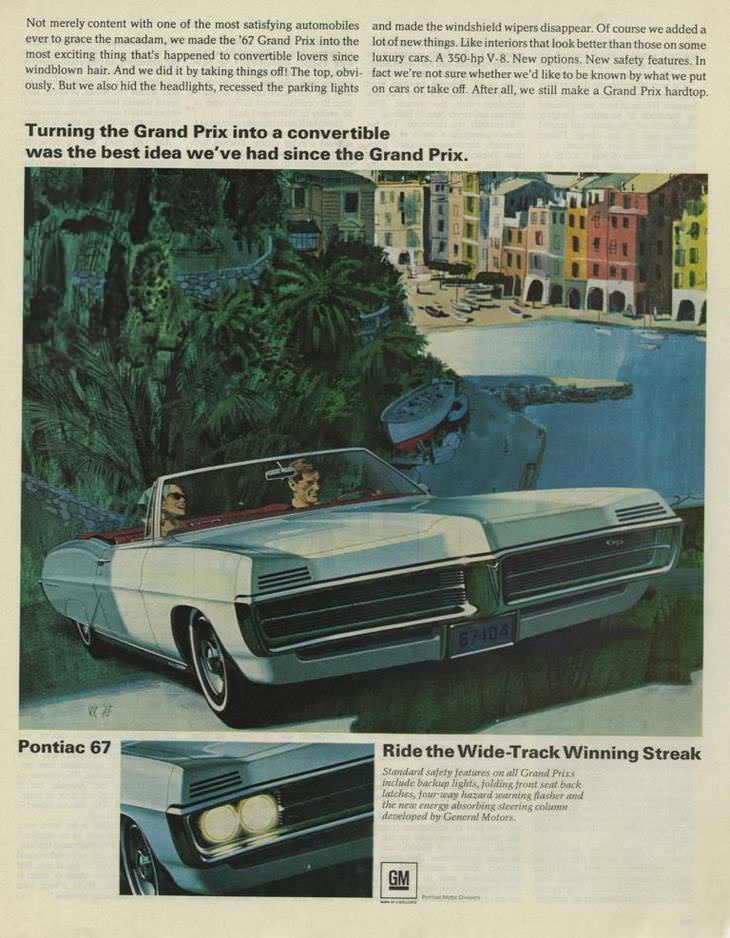 Pontiac decided to take the roof of its Grand Prix model for the 1967 model year. The luxurious convertible you see above is the result.
This stunning '67 Pontiac Grand Prix is looking for a new home: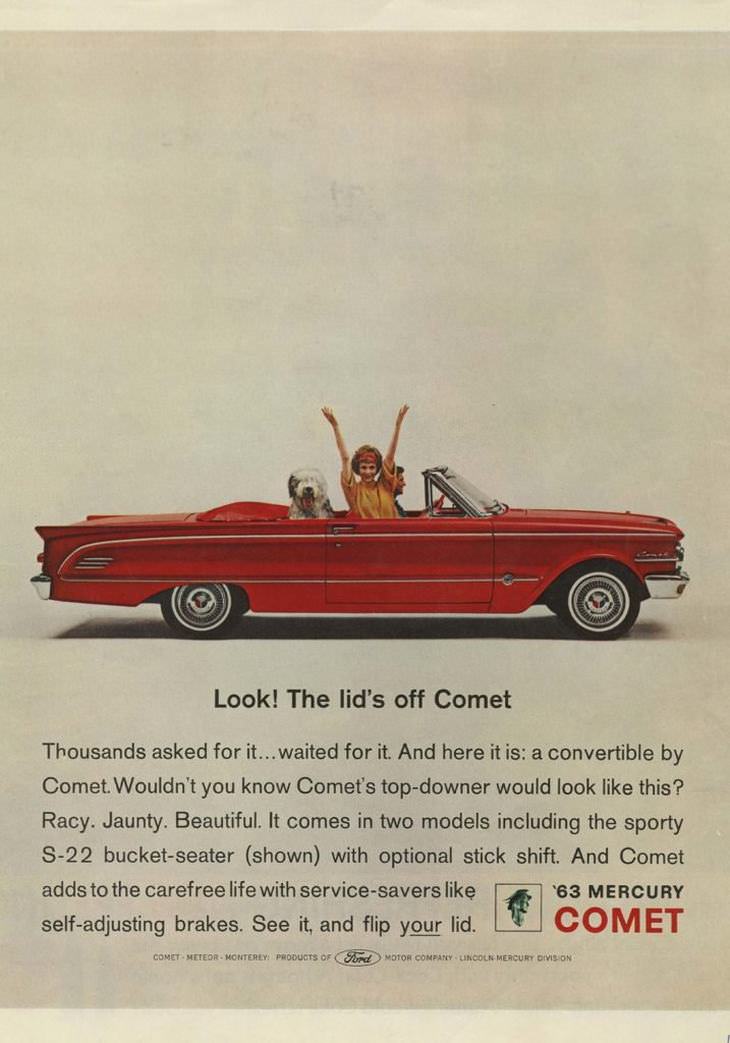 One of Ford's first convertible models was advertised with self-adjustable brakes, as well as an optional stick shift to replace the base automatic transmission.
View a truly beautiful '63 Mercury Comet: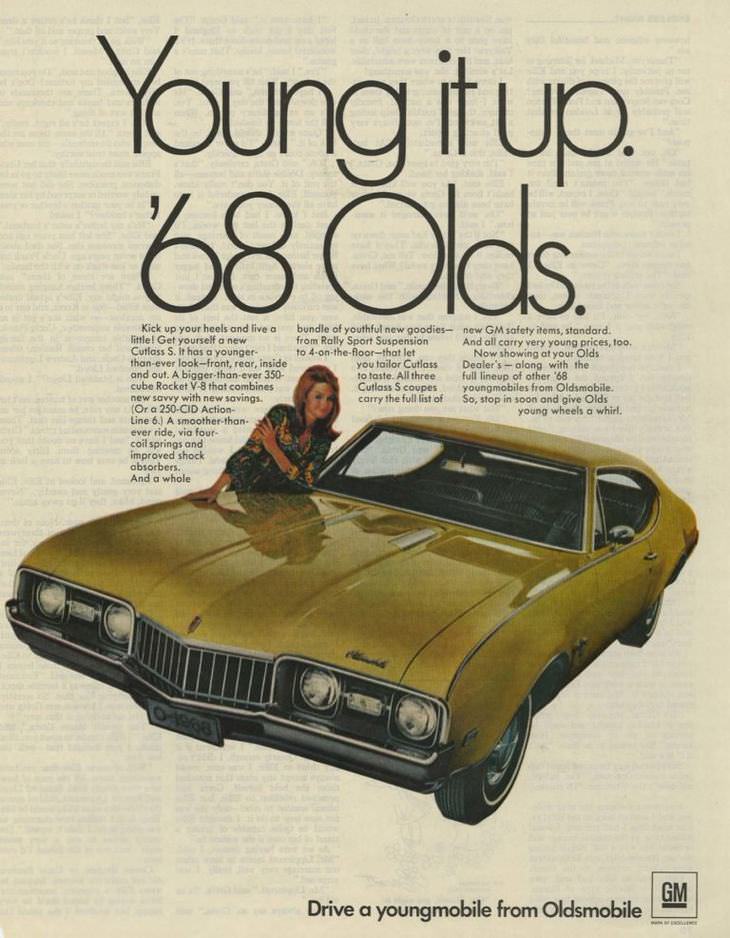 A spot of interesting marketing is on show in this ad - "drive a youngmobile from Oldsmobile". Would you have bought one?
This guy was lucky enough to come across this '68 Cutlass Supreme: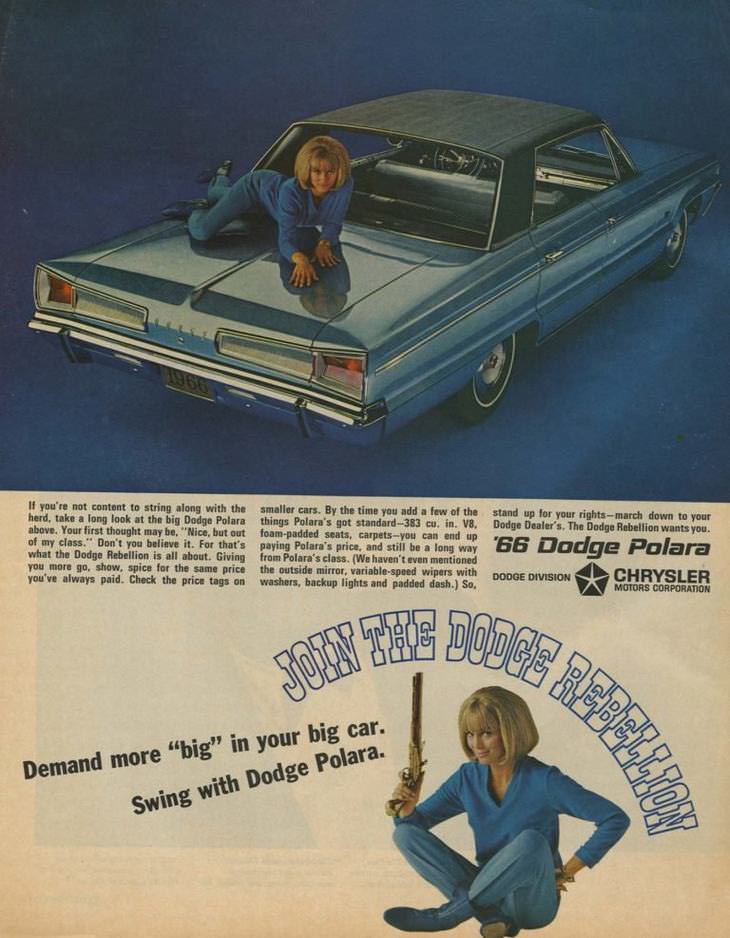 The Dodge Polara offered buyer more "go, show and spice" for the same price as smaller models.
A very lucky new owner now has this gorgeous '66 Dodge Polara: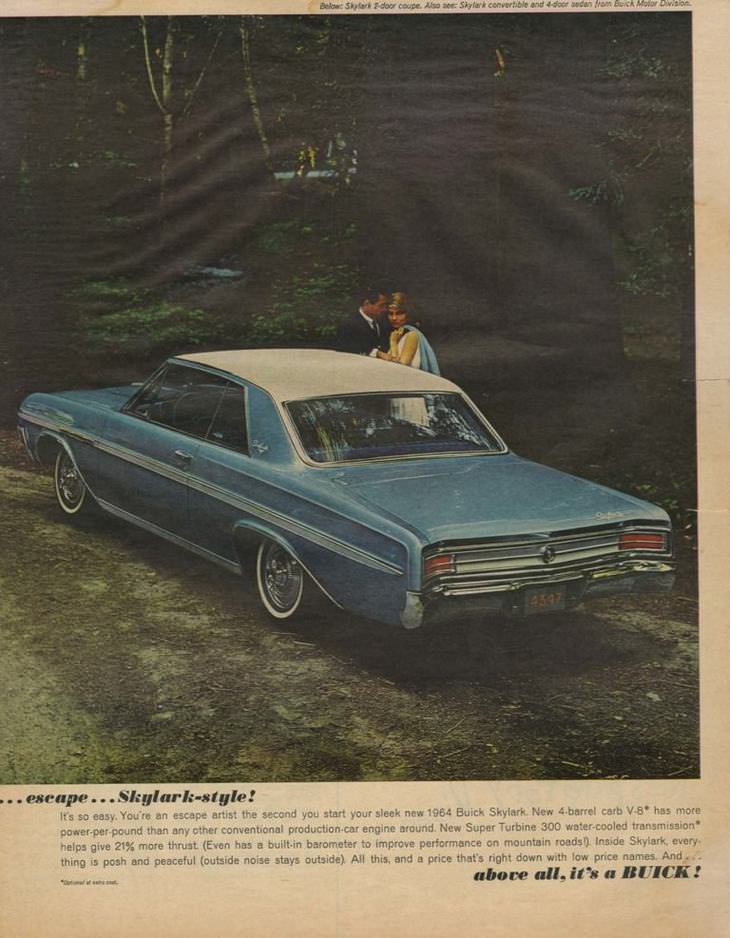 The Skylark went on sale in 1964 and was offered with a "posh and peaceful" interior.
This is a stunning resto-modded '64 Buick Skylark: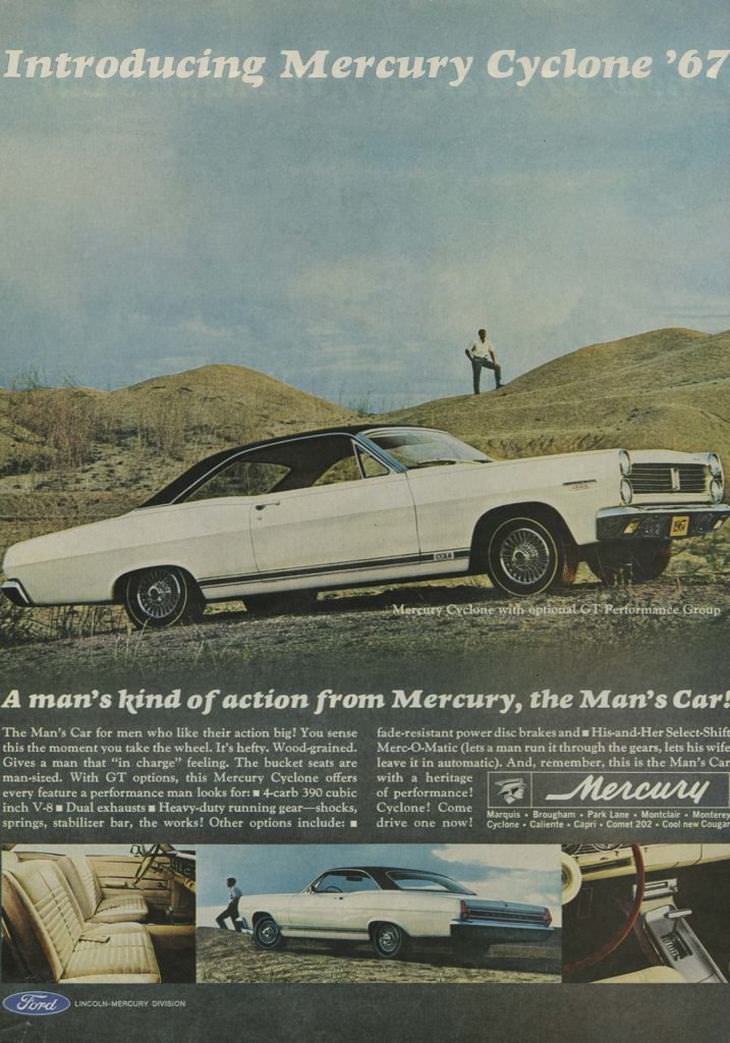 If you were a self-style action man in the 1960s, then you probably drove a Mercury Cyclone.
Take a look at a rather gold '67 Mercury Cyclone GT: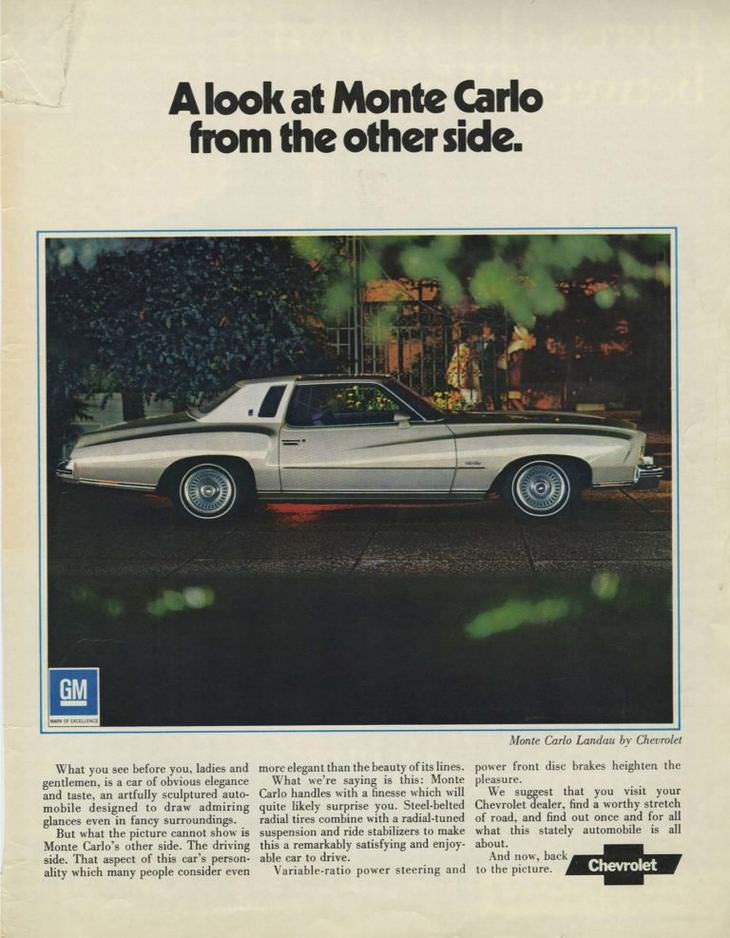 The Chevrolet Monte Carlo, which first went on sale in 1970, had some gloriously sculpted lines that really turned heads.
Check out a beautifully-restored and upgraded '70 Chevrolet Monte Carlo: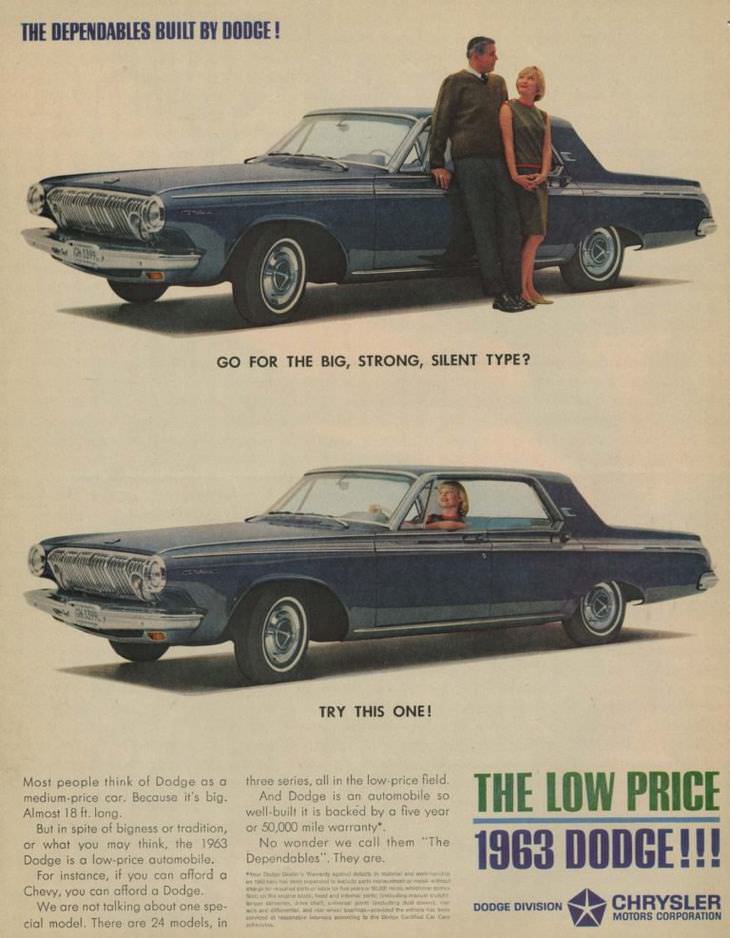 There's no doubting that American cars from the 1960s and 1970s were enormous, but the Dodge 330 still stood out - it was almost 18 feet long!
Watch a '63 Dodge 330 (albeit a very scruffy one) start up for the first time in 25 years: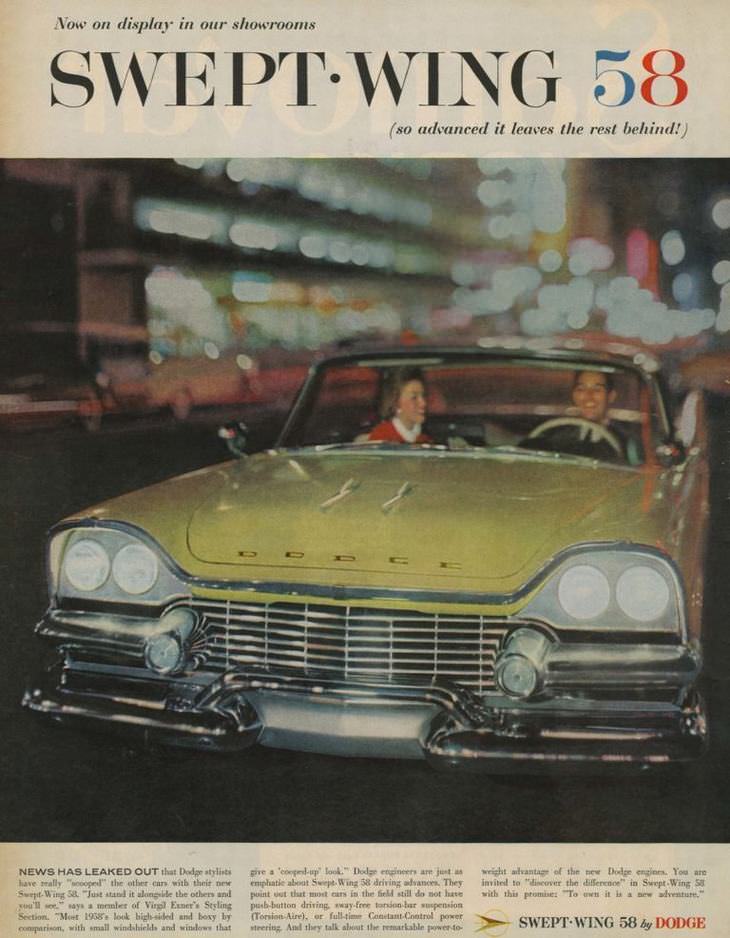 In 1958, Dodge decided to offer a model that looked like it would take off...
View the original commercial for a '58 Dodge Swept Wing: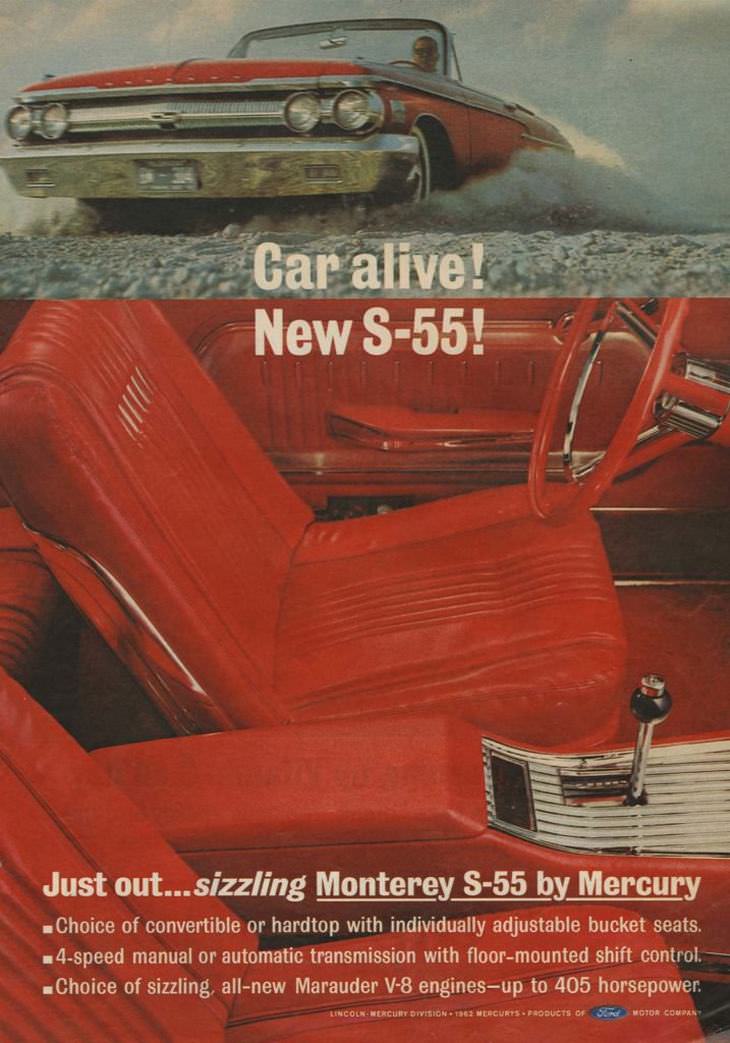 "Slim and trim" and "neat and nifty" were words used to describe the Mercury Monterey when it was launched in 1962.
Here's a white '62 Mercury Monterey S-55 406 that was found in a barn after 30 years of storage: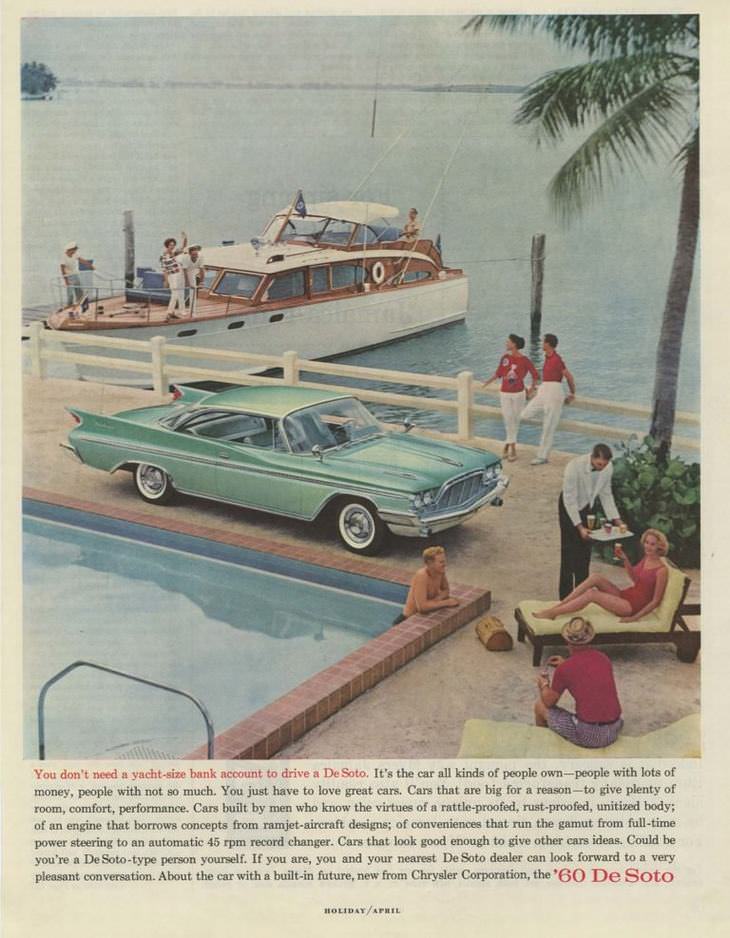 Although the ad made the DeSoto FireFlite look like a rich man's car, it was actually very affordable.
View a glorious red '60 DeSoto FireFlite:
14. Cadillac Sedan de Ville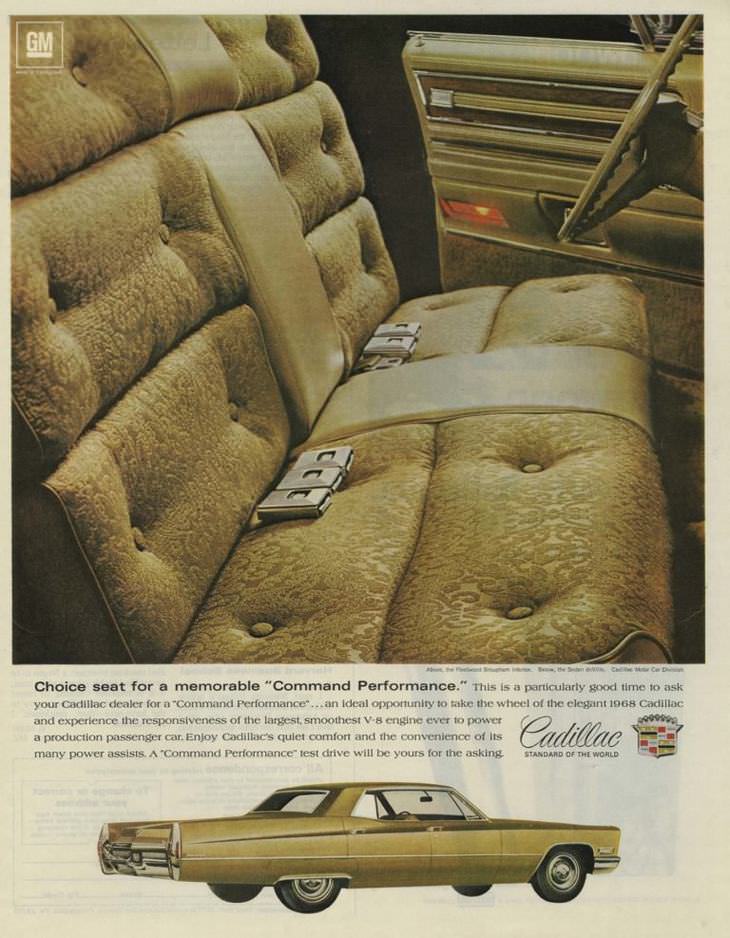 Cadillacs have always been over the top, and the Sedan de Ville was no exception. Would you have liked that seat for your "Command Performance"?
Take a look at a stunning aquamarine '68 Cadillac Sedan de Ville: