No matter what you've said in your life, the words that end up on your epitaph will be considered to be your final message to the world, since they're literally cast in stone. Below, you'll find a collection of 15 different epitaphs, ranging from emotional ones to highly humorous ones, all of which are memorable in some way or another.
1.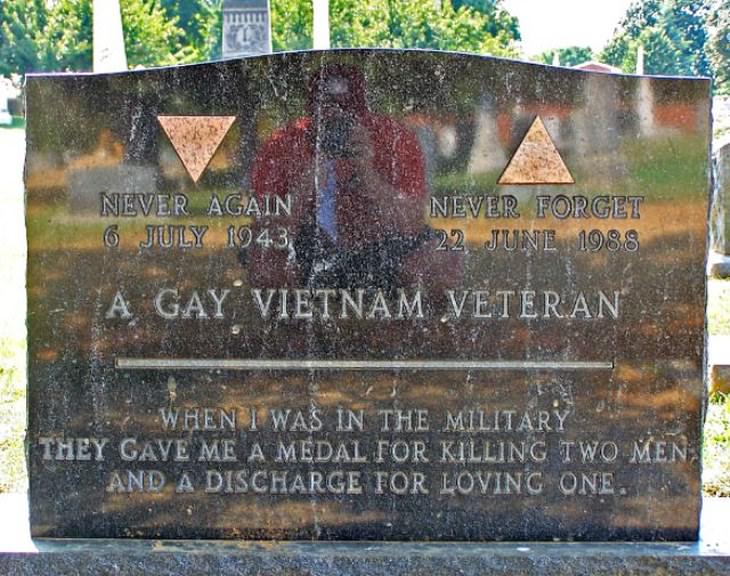 When a Purple Heart-decorated member of the Air Force, Leonard Matlovich, came out as gay in 1975, his struggle to keep his military career was made public by Time magazine. Above, you can see his epitaph, photographed at the Congressional Cemetery in Washington, D.C.
2.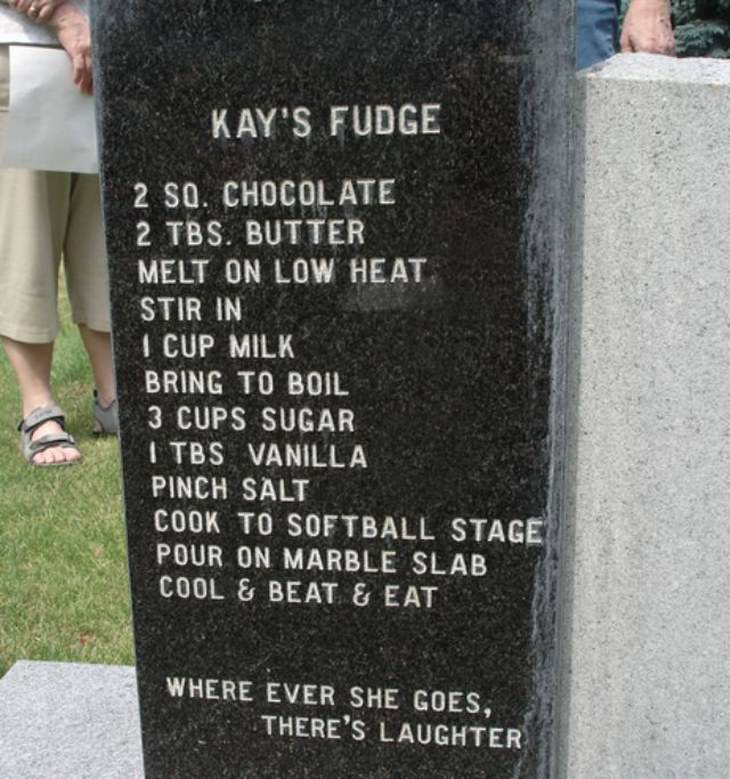 There doesn't seem to be any better way to leave your mark on the world than through a delicious homemade fudge recipe.
3.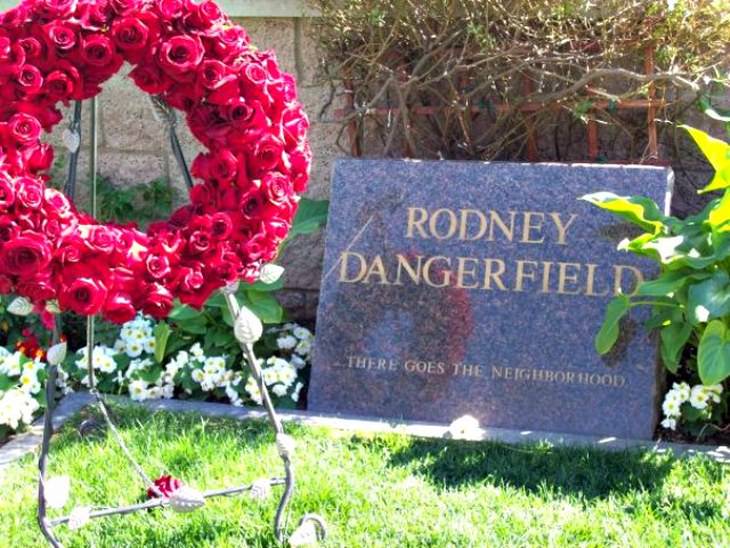 Image Source: Stacy Conradt
Rodney Dangerfield was a popular comedian who apparently wanted to keep making people laugh long after he was gone.
4.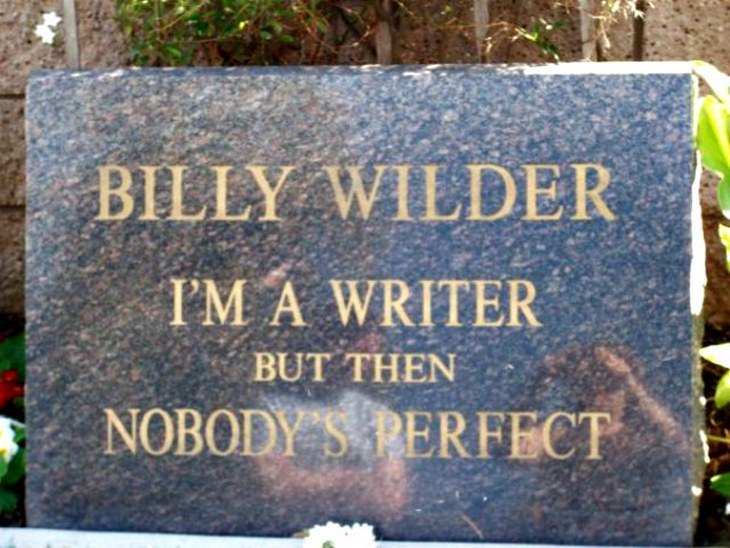 Image Source: Stacy Condradt
Much like Rodney Dangerfield, the artist, producer, filmmaker, and writer, Billy Wilder wanted to leave a lasting impression on the world too.
5.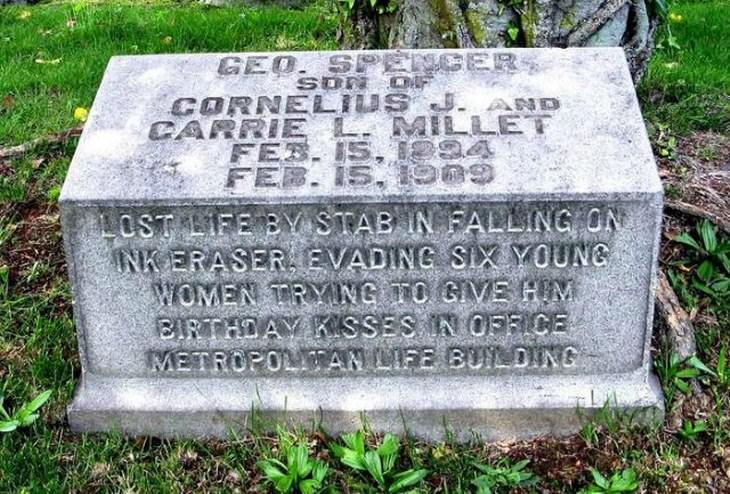 Once upon a time, it was common practice to engrave the cause of death on a person's tombstone. This one, however, is a little too specific...
6.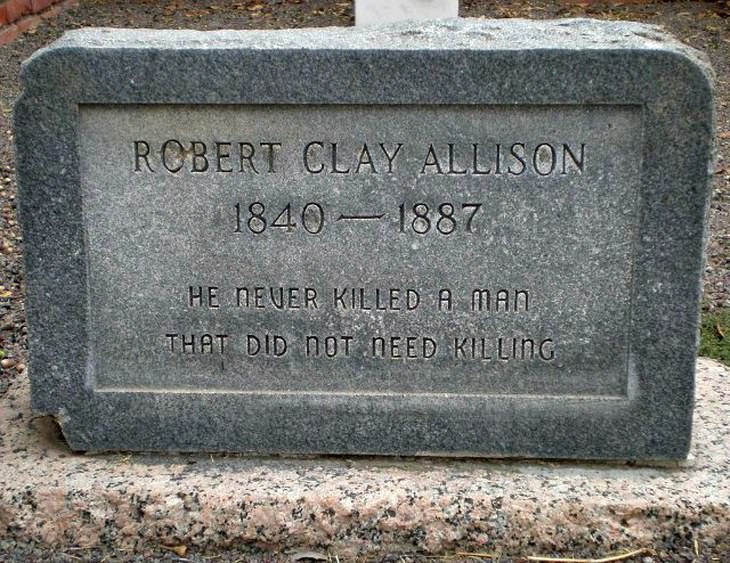 Robert C. Allison was one of the most accomplished gunslingers of the Old West, and according to his friends, he was a true gentleman, who never killed anybody who didn't have it coming.
7.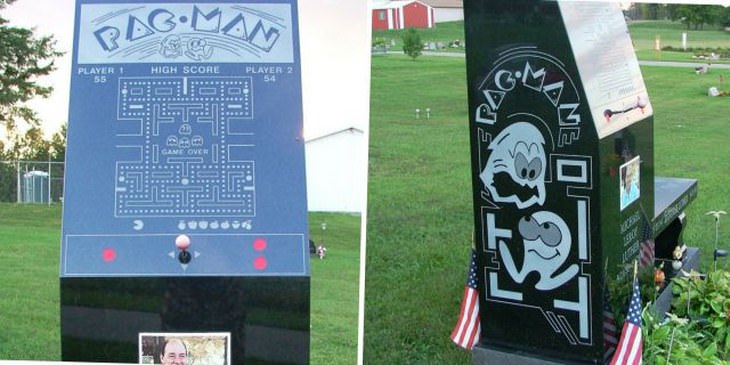 When arcade game enthusiast, Michael Luther, died in 2007, his sister had this highly original tombstone designed for him. What better way to say Game Over?
8.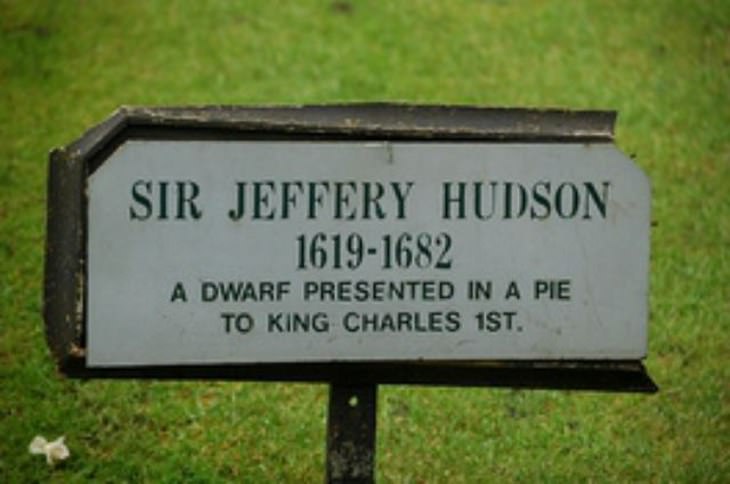 Since this epitaph is a little ambiguous, let it be known that Hudson didn't actually die from being baked into a pie, but that was just his extraordinary claim to fame.
9.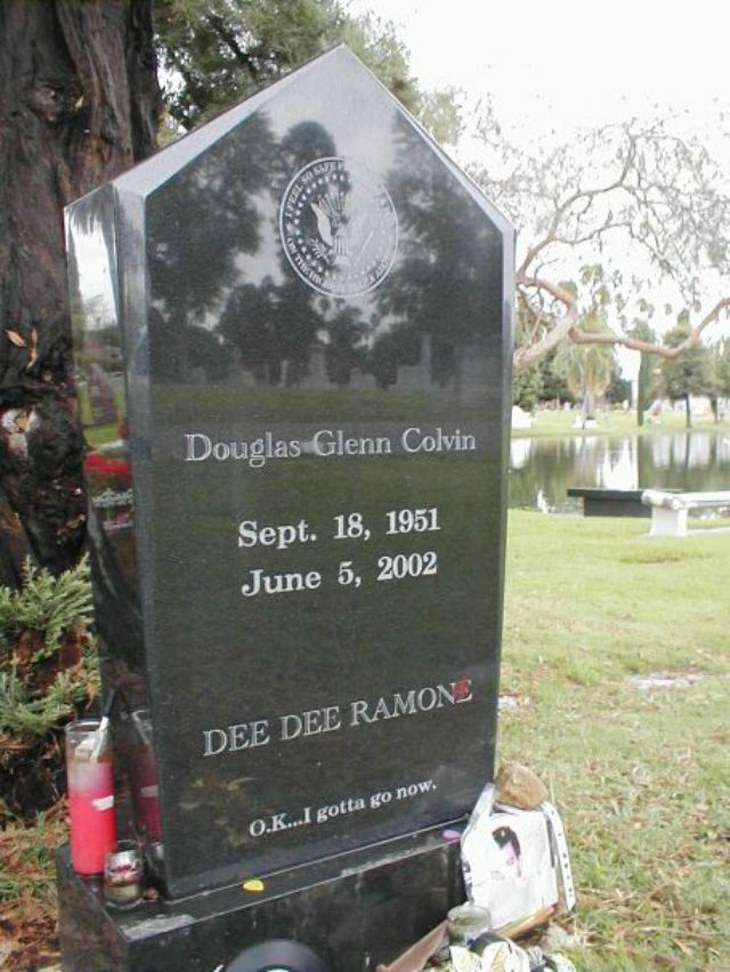 One of the key members of the Ramones, Dee Dee Ramone chose an epitaph that is both practical and nonchalant at the same time.
10.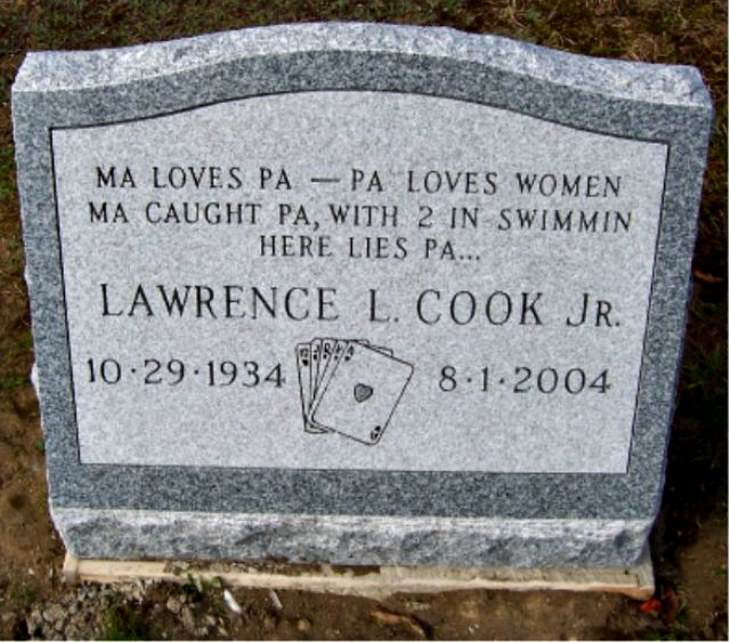 Apparently, this Mr. Cook died after battling a long illness five years after his wife passed away, which indicates that this epitaph is merely an attempt to make people smile, rather than a recap of his last moments.
11.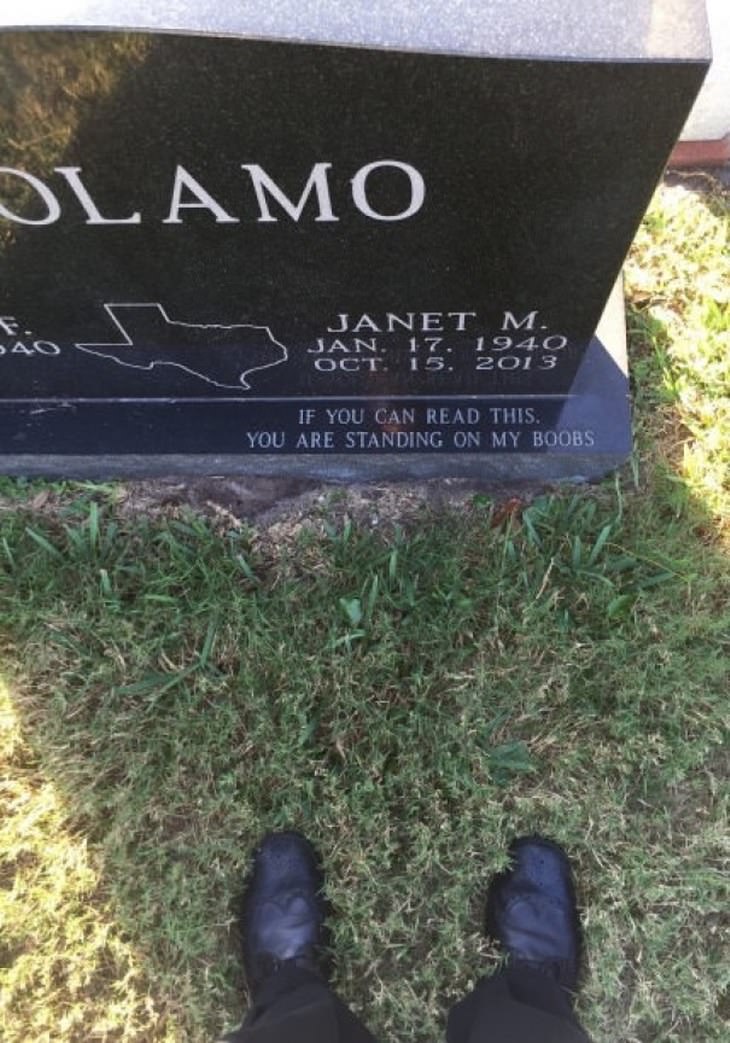 What a way to keep people smiling long after you're gone!
12.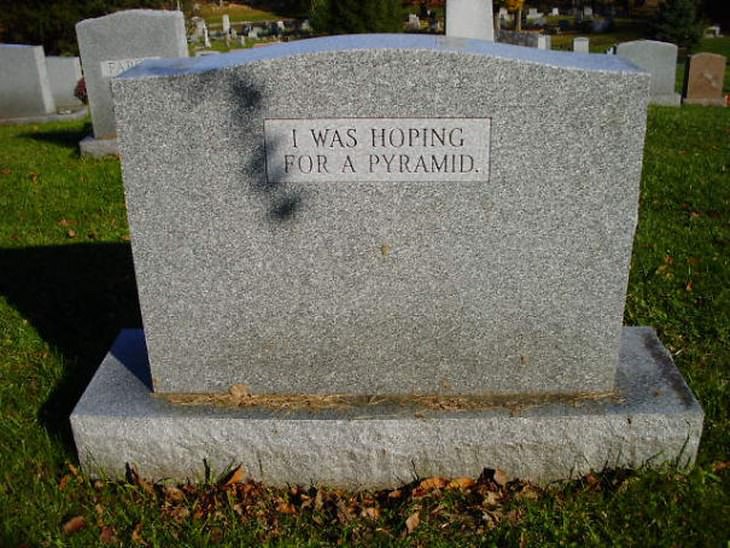 Unfortunately, the person buried here was not an ancient Egyptian pharaoh, so he got a regular tombstone instead.
13.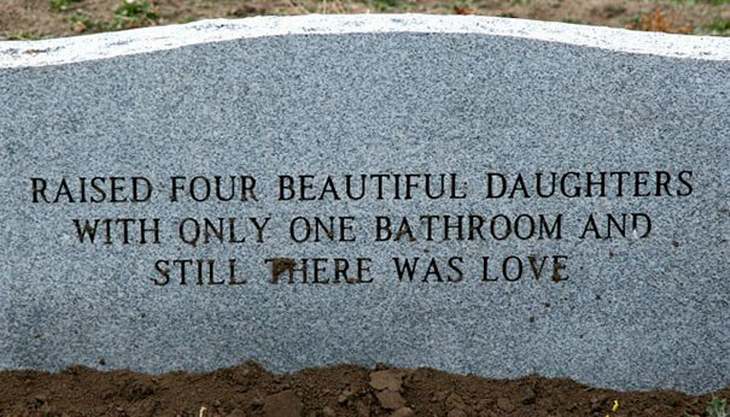 This legend managed to do what most people can't, and deserves to be immortalized for it!
14.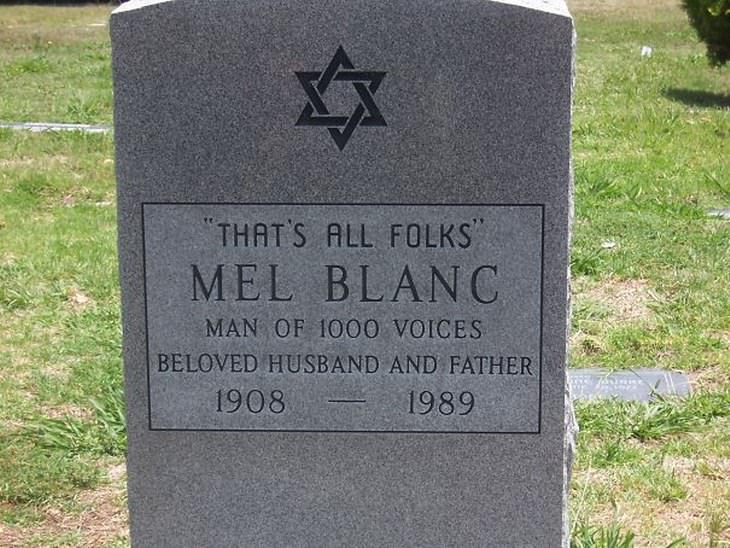 Mel Blanc was an incredibly talented voice actor, who voiced countless different cartoon characters over the years, including Bugs Bunny, Porky Pig, Fred Flintstone, and Woody Woodpecker.
15.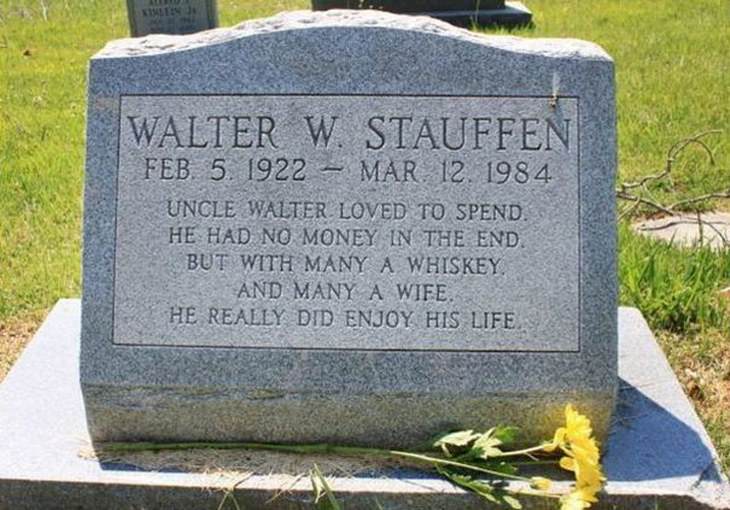 It's not enough to live a carefree life with no regrets. You've also got to rub it in everyone's face after you're gone!