1. Rearrange your furniture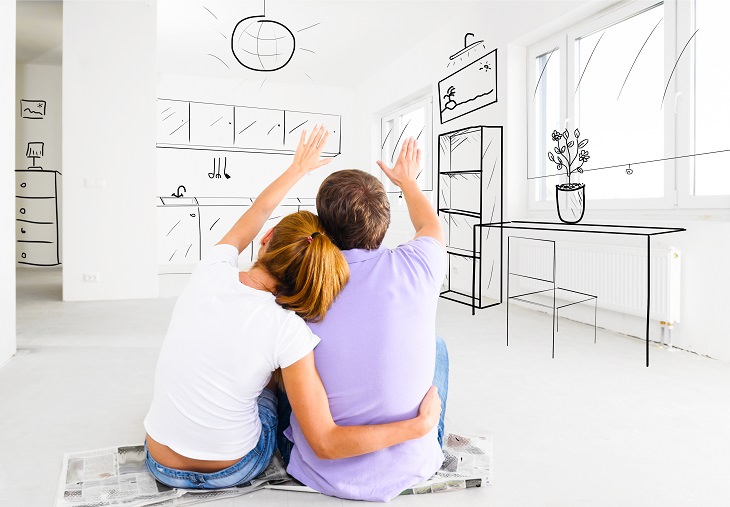 When was the last time you did some rearranging in your home? Before you start moving things, create a new floor plan that is focused around the windows (making sure you get the most of your natural brightness). If you keep these spaces open and airy, avoid blocking them with bulky furniture. This will make your home look instantly cheery. Also, while you're in the process of rearranging, see which furniture pieces you no longer need.
2. Choose a basic wall color
With millions of paint colors available, painting your walls white may seem a little boring. Though the thing is that when it comes down to it, using too many colors can make your home feel more closed off. Swapping in some white paint or even freshening up existing white walls with new coats will make your home feel fresh, airy and inviting.
3. Put plants everywhere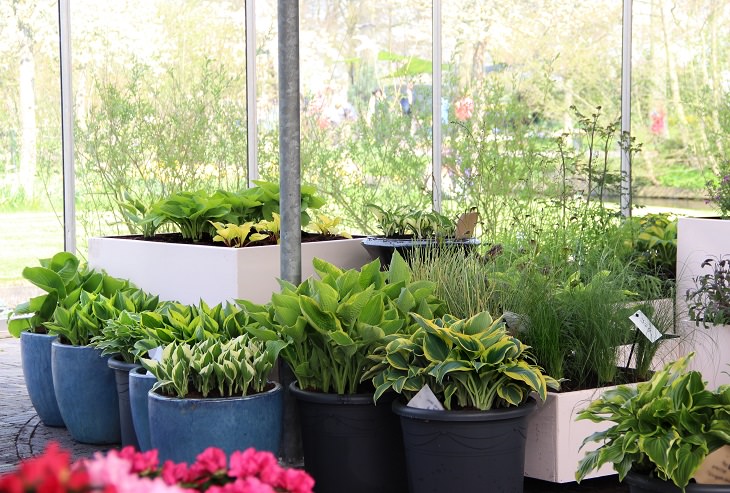 Adding a little greenery to your home adds brightness to your space. Try to bring in plants like monsteras, birds of paradise, dracena, or fiddle leaf figs. If you don't have a green thumb, there are also plenty of faux varieties that will help brighten up your space too.
4. Get light-colored furniture
While a dark brown couch is stylish, it can really put a damper on any space. So, the next time you go shopping for furniture, choose items that are lightly-colored. You don't have to risk it with whites, which can get dirty quickly, but creams, beiges, and light grays will do the trick too. Alternatively, you can also revamp the old with some quality couch covers.
5. Get creative with the lighting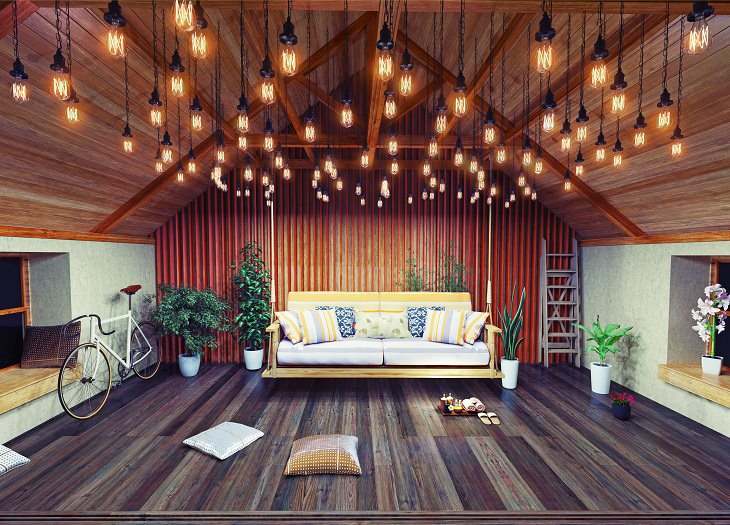 More often than not, when people think to brighten up their space, they buy a lamp or two. But you can get a little more creative. Instead, you can get the best of both worlds by adding an ultrasonic diffuser into your home. This has the added bonus of a calming glow. It also dispenses stress-reducing essential oil blends into the air, as it purifies the room.
6. Add mirrors to your space
While it may feel a little egotistical to hang mirrors all over your home, their primary purpose, in this case, will be to bounce light around the space. Even rooms that don't have a lot of natural sunlight will feel brighter overall due to how much it reflects, adding a touch of brightness to even the darkest corners.
7. Get lighter curtains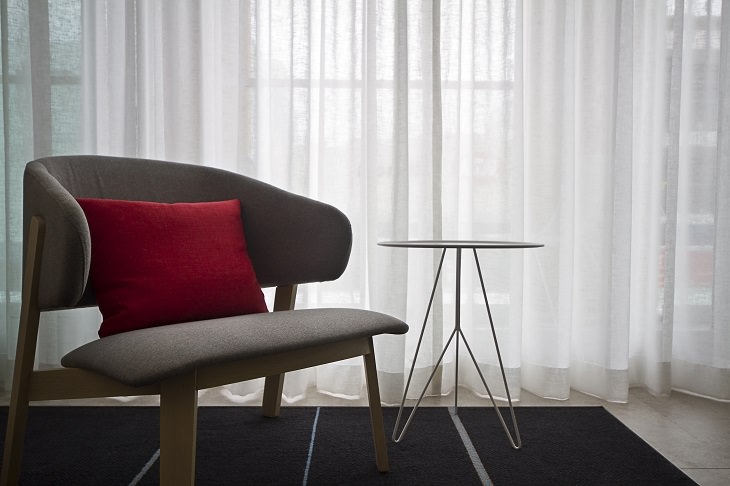 Instead of opting for thick curtains that don't let natural light through into your home, you can swap them for something more light-colored and possibly, something that's nice and sheer. So even when you want some privacy, you can close your shades yet will still be able to let through some happiness-inducing sunlight.
8. Get a statement rug
Choosing a rug will help add some light to a space - you can also opt for something of a light, neutral color that will go with everything. One way to brighten up a room, though, is to go bold. Opt for yellows, teals, oranges or even some softer pastels. This will instantly add some energy to the space. Just make sure that it doesn't clash with your other décor.
9. Shut off your ceiling lights, and turn on your lamps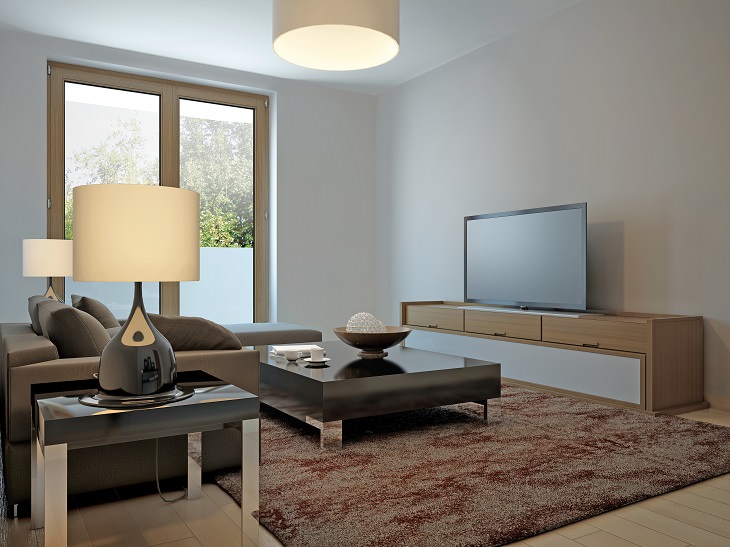 Not any light will work wonders in brightening up a room. Having a ceiling light in the center of the room can make the space feel more closed off. So having properly-placed lamps will really add a pretty glow. Ceiling lights make everything feel drab, heavy and harsh so use smaller lamps in darker places in the room to create a more open space.
10. Invest in some metals
Whether it's gold, silver, copper or rose gold, adding some metals into your homework similarly to how mirrors do. Instead of making your space feel dark and dingy like some materials do, they bounce off light and add some brightness, be it with some statement furniture, wall decor, plant pots or vases, you'll be amazed at the difference a little shine can make.
Related Articles:
Musty House Air? Try These 10 Oxygen Releasing Plants
7 Simple Ways to Clean Kitchen Items
How to Clean 'Dry Clean Only' Clothes at Home