10 Great Films about Growing Old
1. The Age of Adaline (2015)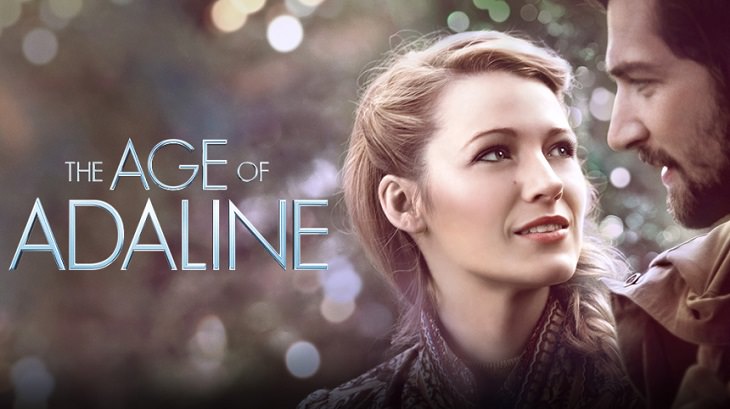 Many would think that it's a gift to be able to stay young forever, but that's exactly the notion that is challenged in this film. Exploring just how much age gives to the meaning of life, this movie takes an interesting approach to growing old. It challenges viewers to dig deep and discover exactly what makes a person's life rich and fulfilled. In Adaline's case, is it the ability to stay young forever? Or something else entirely? If you think this is a charming fairy tale, you're in for a pleasant surprise.
2. Tokyo Story (1953)
Sometimes, more than people grow up. For example, on occasion, a society can outgrow its elderly citizenship as well. Take Japan, as a fine example. After World War II, a seismic shift occurred as technology offered opportunities for rural residents to drop their shovels and head to the city. Those who decided to stay behind became mired in outdated tradition and a sense of communal distance. This film, often cited as one of the greatest of all times, follows an aging couple who visit the city to see their far-too-busy-to-care children. Only the widowed daughter-in-law shows them the respect that they deserve.
3. A.I. Artificial Intelligence (2001)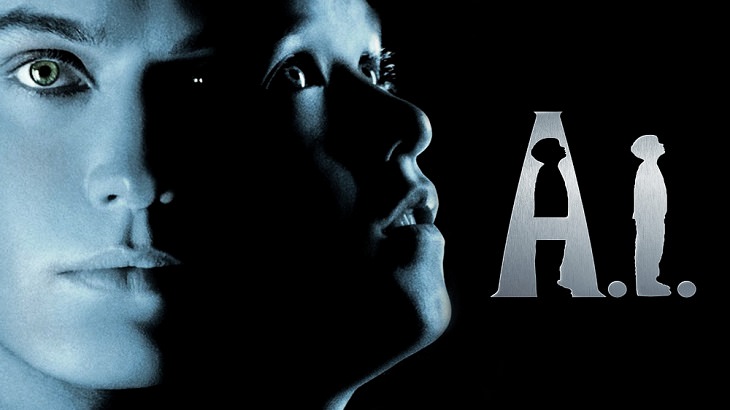 What is life if you never truly age? This is the question that is asked here, as child-like android David, played by Haley Joel Osment, hopes to become human so that he can live out his days in a mortal fashion. Programmed with the ability to love, this is an android story like many others, but with a heart that is so often missing from many sci-fi films.
4. Harry and Tonto (1974)
Comedic actor Art Carney plays a grumpy old widower who must vacate his New York apartment when the building is condemned. This sends him on a cross-country journey which actually reflects all aspects of life, from depression and dementia to sex and scandals. Carney won an Oscar for his performance, beating heavyweights such as Dustin Hoffman, Albert Finney, and Jack Nicholson.
5. Bicentennial Man (1999)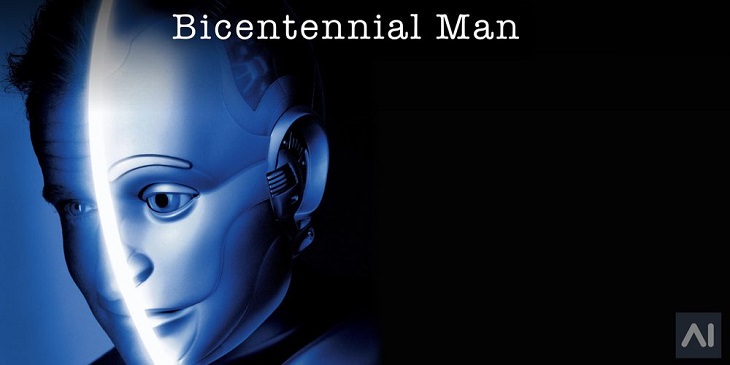 This film sees the late Robin Williams step into the role of robot Andrew, who's introduced to the Martin family to carry out a series of housekeeping chores. Andrew soon develops sentience and feels emotions, leading him to request his freedom. He goes on a quest to discover other robots like him and even tries to turn himself human. This movie asks the viewers many questions, and after you have watched it, you'll be kicking yourself for not enjoying and making the most out of every moment that you have been given.
If you prefer reading to watching films, check out the book!
6. Strangers in Good Company (1990)
Eight old ladies take a bus trip into the Canadian countryside, but when their transport breaks down, they're forced to spend time in an isolated cabin, reminiscing about their lives. The "actresses," all real-life senior citizens, were given a basic storyline. From there, they ad-libbed, each sharing memories from their own unique lives. The result is an extraordinary record about the courage of being a woman and the hardships of living a long life. With its feeling of authenticity and relatively unknown status, this is a masterpiece everyone should watch.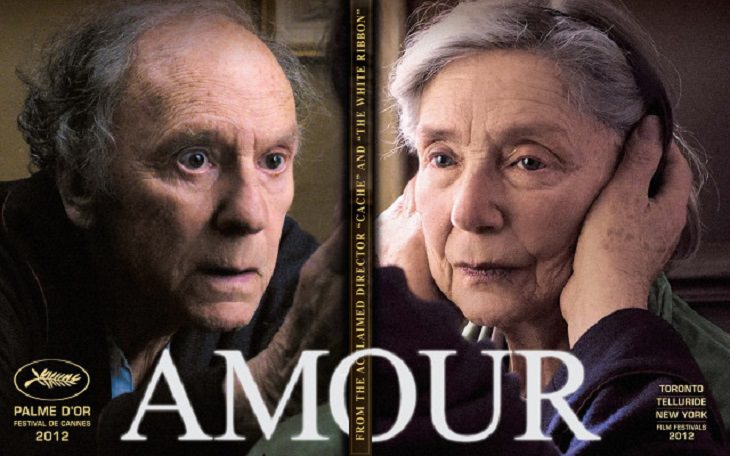 What would you do if the person you have loved more than any other in your life suddenly changed? At first, they are a little disoriented and a bit needier, but then…BANG…they're totally dependent on you and desperate to die. How would you react? This is what this film forces you to think about. No film has captured the heartbreak and horror of facing the loss of love better than this.
8. Away from Her (2006)
This film tells the story of an aging couple who must face the terrifying truth that one member of the partnership no longer remembers the other. Fiona has been with Grant for what seems like an eternity, but when she develops an acute case of Alzheimer's, she is placed in a nursing home. Eventually, she completely forgets her husband and takes up with another resident. The ending is heartbreaking.
9. UP (2009)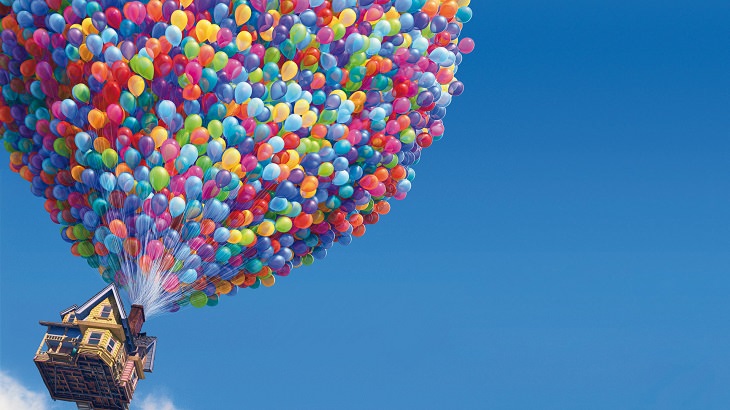 The first ten minutes of this movie serve as a sort of Turing Test – if you haven't started to cry after taking a tour of Carl and Ellie's relationship (from their first meeting to her last breath), you might just be some sort of machine. However, just because it's heartbreaking, it doesn't mean that there isn't whimsy to spare in Pixar's colorfully wrenching tale about a grieving old widow who ties thousands of balloons to his house and floats to South America to go on an adventure that he and his wife had always planned to share. This film is one of the most mature and insightful treatments of old age and grief in American cinema, which either says a lot about American cinema or the magic of Pixar.
10. Make Way for Tomorrow (1937)
If you need a good cry, you'll definitely get one with this drama about an elderly couple who are forced to separate when they lose their home to foreclosure. Although they have five children, none is able or willing to host their parents while they try to get back on their feet, forcing husband and wife to live separately. As the children find their elderly parents increasingly burdensome and the couple's options dwindle, their 50-year marriage draws to a gut-wrenching twilight.
10 Great Books about Growing Old
1. The Old Man and the Sea by Ernest Hemingway (1951)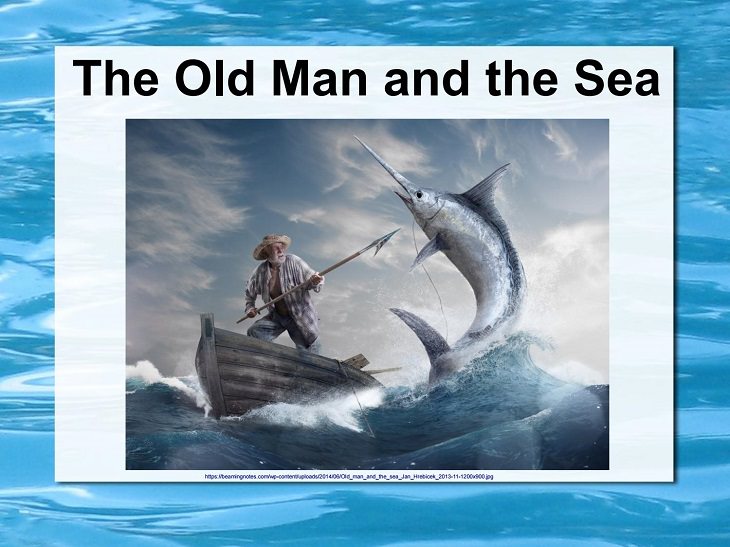 This novella about an old fisherman named Santiago and his fight to catch a mighty marlin speaks to the heart of all men's fear about aging, and whether the things that used to come easy are slipping away. Old age is a common excuse for people not being able to do something, but this story teaches us that it has no place if no effort has been made to prove the assumption wrong.
2. Dave Barry Turns 50 by Dave Barry (1998)
The Pulitzer Prize-winning author tackles middle age for the Baby Boom Generation, and it's as hilarious as you'd think. Barry writes that "the transformation is comparable to the one that Clark Kent goes through. He takes off his glasses and becomes Superman; you put on your reading glasses and become…an old person." If you're looking for a chuckle as well as a serious message than you really should give this book a read.
3. Ending Up by Kingsley Amis (1973)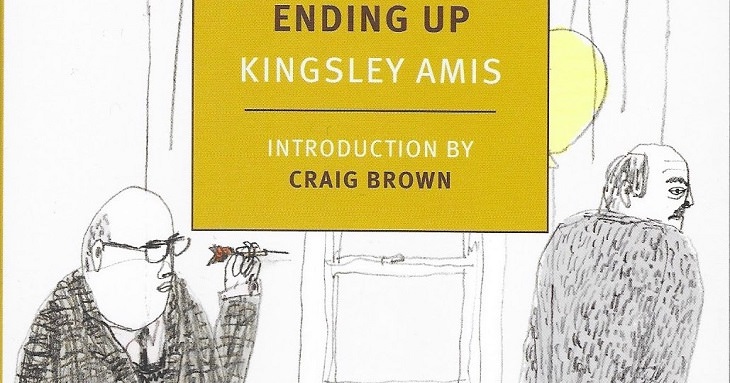 This story is a darkly comic one about a group of old men and women who living together in a retirement home. However, these old-timers have no intention of fading quietly into the sunset. They're more concerned with whether they will have enough booze to get them through the night. As Amis once explained, "it's about five particular people who wouldn't be behaving as they do if they weren't old."
4. Letter to My Daughter by Maya Angelou (2008)
Angelou writes simple observations that will have you reeling for months, reconsidering everything that you thought you knew about being older and more mature. "I'm convinced that most people do not grow up. We marry and dare to have children and call that growing up. I think what we do is mostly grow old. We carry accumulation of years in our bodies, and on our faces, but generally our real selves, the children inside, are innocent and shy as magnolias," she writes.
5. Old Age: A Beginner's Guide by Michael Kinsley (2016)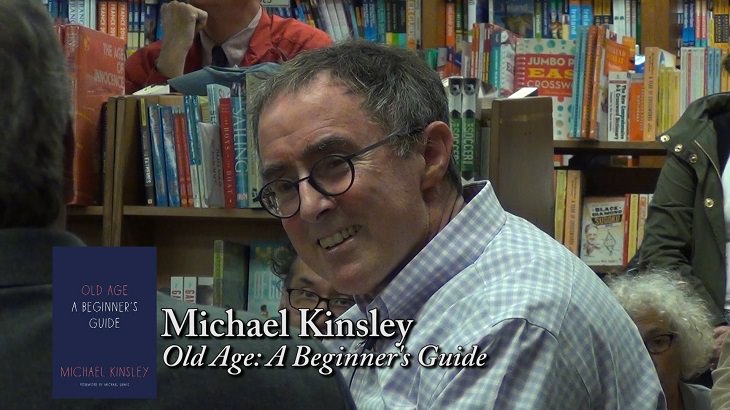 The political columnist and founding editor of Slate leads Baby Boomers through the minefield of middle age. "Sometimes I feel like a scout for my generation," says that man who was diagnosed with Parkinson's disease at the age of 43, "sent out ahead to experience in my fifties when even the healthiest boomers are going to experience in their sixties, seventies, or eighties." Despite having Parkinson's at a very young age, the book refuses to wallow in self-pity or offer narratives about overcoming being a victim. He is content with being wryly realistic about coping with his illness and the terminal prospects ahead.
6. High Fidelity by Nick Hornby (1995)
Yes, it's a book about a man who runs a record store and makes a lot of mixtapes, but it's also ultimately about what it means to grow older, and realize that the obsessions of your youth need to evolve and change as you age. This is a story that reminds us that you won't get everything you want, and an adult relationship must sometimes involve compromise. Throughout the story, he asks himself some big questions about love and life - and why we choose to share ours with the people we do.
7. The Coming of Age by Simone de Beauvoir (1970)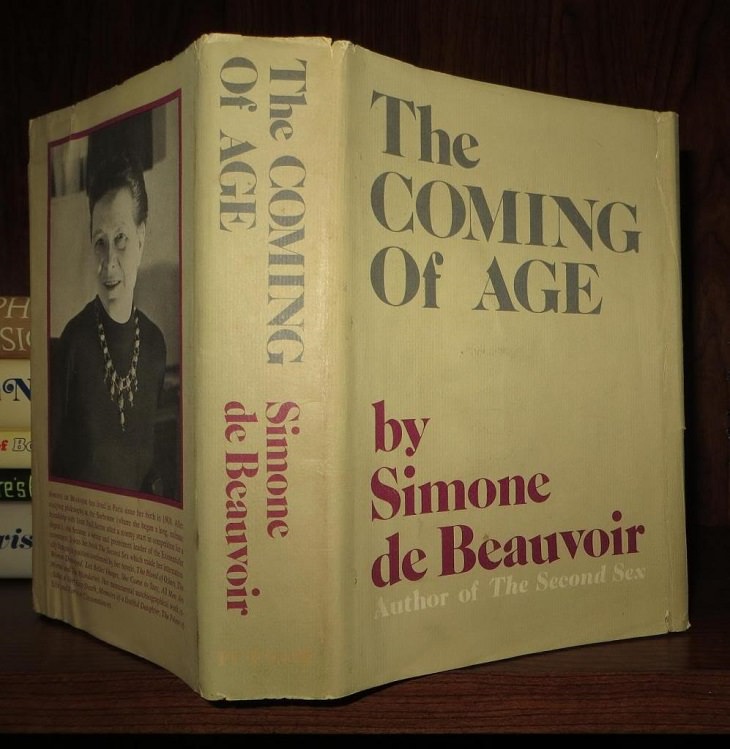 How do we treat our elderly? Beauvoir attempts to find out in this unsettling non-fiction account of what it means to grow old and dependent. "Society cares about the individual only insofar as he is profitable," she writes. "The young know this. Their anxiety as they enter in upon social life matches the anguish of the old as they are excluded from it." With bravery, honesty, and tenacity, she guides us on a study spanning a thousand years and a variety of different nations and cultures to provide an alarming picture of "society's secret shame" - the separation and distance from our communities that the old must endure.
8. Emily Alone by Stewart O'Nan (2011)
This book is about a widowed 70-year-old woman stuck in her Pittsburgh house, "her life no longer an urgent or necessary business." She passes each day by doing crossword puzzles, listening to classical music, reading, cleaning, and scanning the obituaries for familiar names. The only thing she looks forward to is seeing her grandchildren, but she must tread carefully in fear of being banned from seeing them. Equal parts sad and funny, it's a novel that rings so true about the struggle to put your life back together after losing a loved one.
9. Twenty Years After by Alexandre Dumas (1845)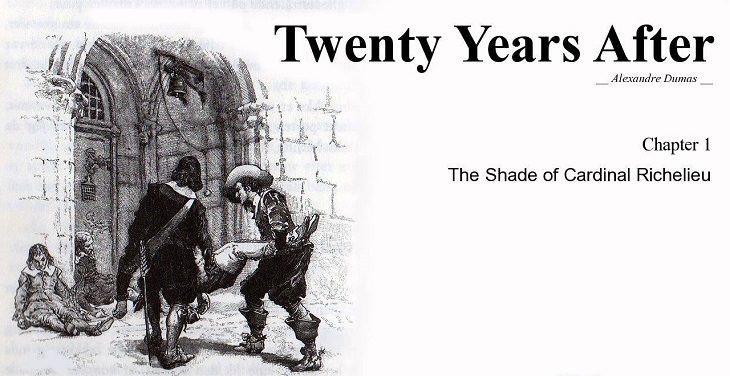 Ever wondered what happened to the Three Musketeers when they reached middle age? This sequel, written by the original author, attempts to answer the timeless question – what happens when you stop being a hero and start needing to find a seat because your back is sore and your feet are tired? Dumas brings his quartet out of retirement to cross swords with the malevolence of men, time, and history.
10. Unexpected Lessons in Love by Bernadine Bishop (2013)
Cecilia has a lot on her plate, but when her son Ian turns up on her doorstep with the consequence of a brief fling, she feels that she has no choice but to look after the baby. The baby's arrival is the latest of many challenges that she has to face. For example, there is the matter of her cancer and her colostomy bag. This story explores whether it is possible to keep your sex life alive, even in your 60s as a cancer patient with a colostomy bag? This is a novel that gives hope, and humor, to those who think that aging is a sickness that has made them irrelevant.