These Mexican snacks are very common at fairs, and it's not uncommon to see queues that stretch back miles. People are willing to wait in line for a long time just to get some churros, that's how good they are. Here's how you can make your own at home so you don't have to join any extravagantly long queue.
Churros (Makes 4 Servings)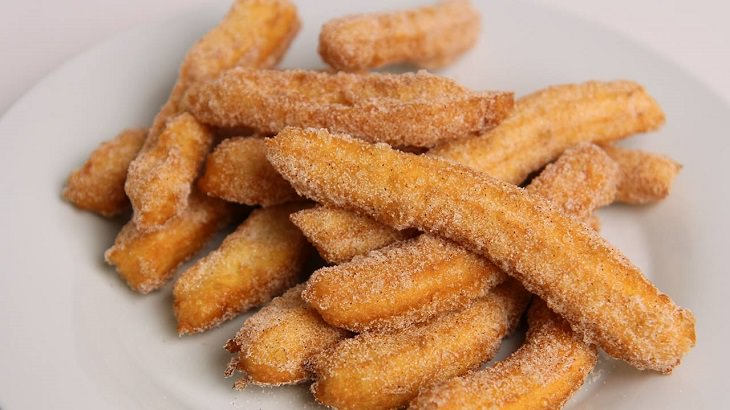 • 1 cup water
• 2 ½ tablespoons white sugar
• ½ teaspoon salt
• 2 tablespoons vegetable oil
• 1 cup all-purpose flour
• 2 quarts oil for frying
• ½ cup white sugar
• 1 teaspoon ground cinnamon
Directions
1. In a small saucepan over a medium heat, combine the water, 2 ½ tablespoons of sugar, salt, and 2 tablespoons of vegetable oil. Bring to the boil and take off the heat. Stir in the flour mixture until a ball is formed.
2. Heat the oil in a deep-fryer or deep skillet to 375 degrees Fahrenheit (190 degrees Celsius). Pipe strips of dough into the hot oil using a pastry bag. Fry until golden and then drain on paper towels.
3. Combine ½ cup sugar and cinnamon, and roll the drained churros in the mixture.
Source: allrecipes