Do your bananas in your fruit bowl look like tiny giraffes? Bananas with freckly brown spots are good for you, helping to fight off cancerous cells in the body, but what if you don't want to eat them straight out the peel?
Don't throw them away or leave them for the fruit flies! Bananas are capable of being so much more than a grab-and-go snack. So, get creative, mash them up, and turn them into something delicious. We know that some of you have a special place in your heart for aging bananas, so we're sure you'll appreciate the following four recipes.
1. Banana Bread Pancakes (Makes 16-20)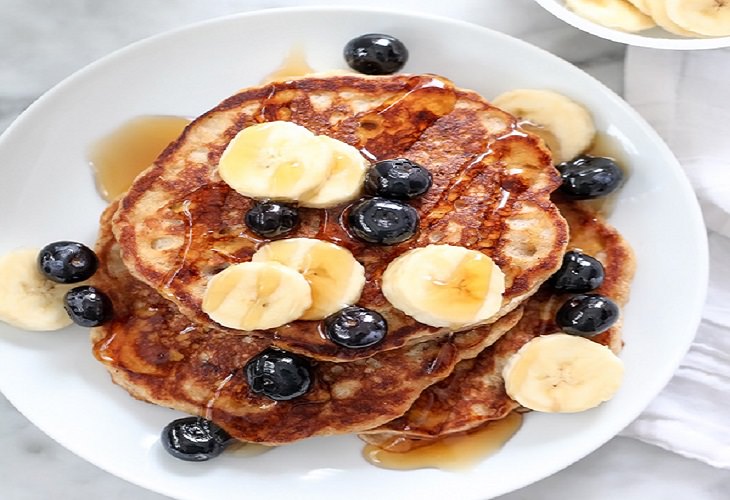 • 2 cups buttermilk pancake mix
• 2 teaspoons pumpkin pie spice
• 2 teaspoons baking powder
• ½ cup oats
• ½ cup chopped pecans
• 2 large eggs
• 2 cups buttermilk
• 1 teaspoon vanilla
• 3 medium very ripe bananas, mashed
• Maple syrup
Directions
1. Whisk the pancake mix, pumpkin pie spice, and baking powder in a medium-sized bowl. Stir in the oats.
2. In another bowl, whisk the eggs and then stir in the buttermilk, vanilla, and mashed bananas, mixing well.
3. Add the wet ingredients to the dry ones and stir to combine. If the batter is too thick, add some more buttermilk. Let the mixture sit for 10 minutes or so while the griddle or frying pan heats up.
4. Spray the griddle with cooking spray over medium heat. When it's hot. Pour or scoop the pancake mix onto the griddle (about ¼ cup per pancake). Cook until the bottoms are lightly browned and the top starts to bubble, then flip and repeat.
5. Serve with maple syrup, blueberries, or sliced banana.
2. Moist and Chewy Banana Oatmeal Cookies (Makes 34-36 Cookies)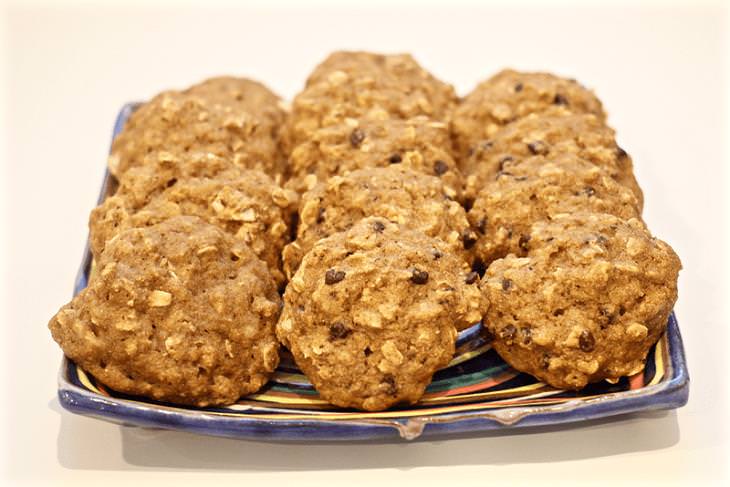 Ingredients
• ¾ cup salted butter, softened
• 1 cup brown sugar, packed
• ½ cup of sugar
• 1 egg
• 1 teaspoon vanilla extract
• 1 cup mashed bananas
• 1 ½ cups all-purpose flour
• 1 ½ teaspoons cinnamon
• 1 teaspoon baking soda
• ¼ teaspoon cornstarch
• 3 cups old-fashioned oats
Directions
1. Mix together the butter, brown sugar, sugar, egg, vanilla extract, and mashed bananas until well combined.
2. Add the flour, cinnamon, baking soda, cloves and cornstarch, and mix until combined. Stir in the oats.
3. Preheat the oven to 350 degrees Fahrenheit or 175 degrees Celsius.
4. Spoon tablespoons of dough onto a cookie sheet covered with parchment paper. Flatten the dough a bit, so you have nice thick discs. They will spread a little bit more when baked.
5. Bake for 10-12 minutes or until the edges just start to golden.
6. Remove from the oven and leave them to cool for 3-4 minutes, then move them to a cooling rack to finish cooling.
Strawberry & Banana Colada Smoothie (2 Servings)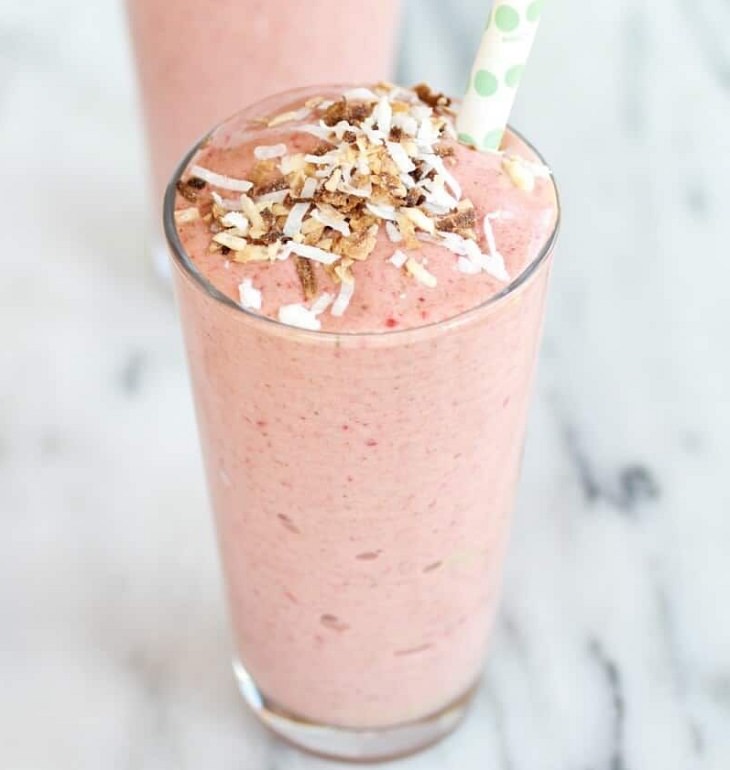 • 1 banana, cut into chunks and frozen
• ¾ cup strawberries, fresh or frozen
• 1/3 cup fresh pineapple chunks
• 1 cup of coconut milk
• ½ cup Greek yogurt or coconut ice cream
• ½ teaspoon vanilla extract
• ¼ teaspoon salt
• ½ cup spinach, optional
• Toasted coconut, for topping
Directions
1. Blend the banana and coconut milk until smooth.
2. Add spinach, if using, and blend on a high setting until most of the spinach has been broken down into small pieces.
3. Add the strawberries, pineapple, Greek yogurt (or coconut ice cream). Blend until the smoothie mixture is all one color.
4. Add the vanilla and salt, and blend until combined.
5. Pour into two glasses and top with the toasted coconut.
Banana Milkshake (Serves 2)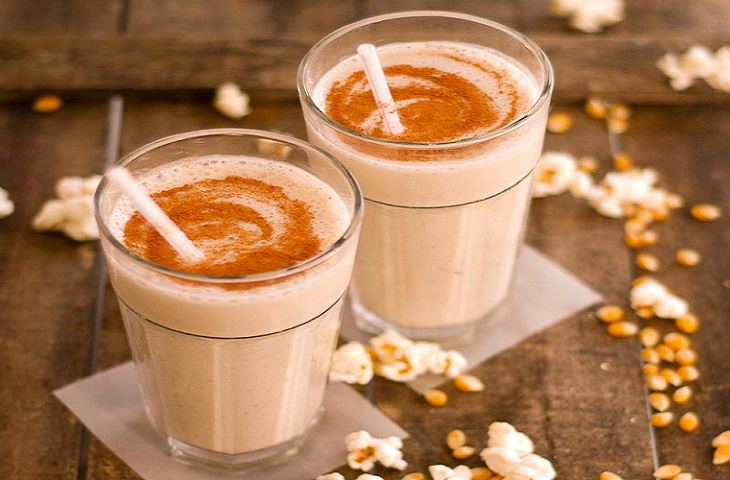 Ingredients
• 3 bananas
• 2 large scoops ice cream
• ½ cup milk
• 4 drops vanilla essence
• 1 sprinkle of cinnamon
Directions
1. Peel the bananas and place them in a plastic bag in the freezer – make sure that the bananas are not touching.
2. Once they're frozen, add them, along with the ice cream, milk, and vanilla essence, to the blender.
3. On a high blend, mix until it had reached an even thickness and there are no chunks of frozen banana.
4. Pour the shake into two tall glasses, and sprinkle some cinnamon on top.