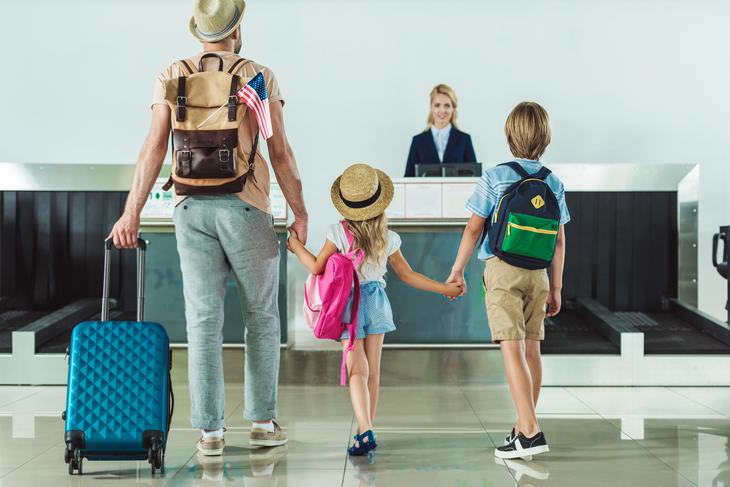 1. Don't leave home without these items: Wipes, baggies, rubber bands and all the chargers - phones, tablets and so on.
2. Know the best five ways to occupy your kids in the car: Firstly, make sure you have their favorite movie on a loop, some healthy snacks, apps on your phone, keep the data free and available and best drive at night.
3. Be aware of the four worst ways to occupy your kids in the car: Avoid clay, do not play the license plate game, avoid asking them unlimited questions and avoid giving them unlimited liquids.
4. Keep things simple: Kids don't need elaborate and expensive entertainment to have fun and you need not feel pressure to make every hour a grand experience. Most kids are happy with simple things like hotel pools and subway rides.
5. Find the teaching moments: Travel is the perfect time to teach your child how and when to not talk to strangers, and how and when they should.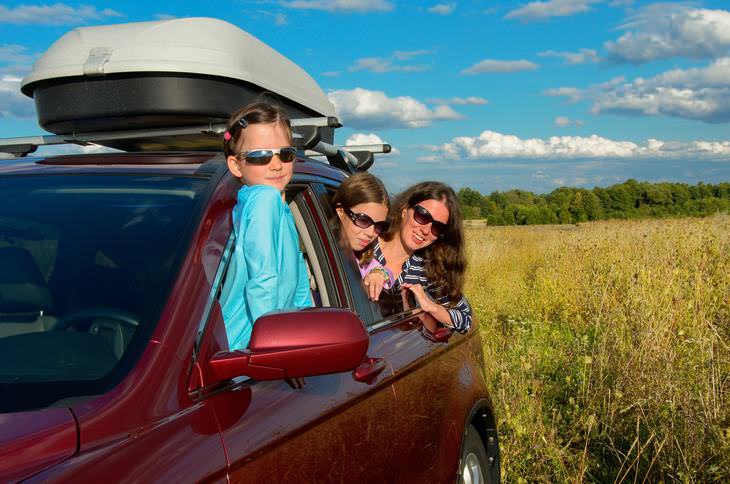 6. Be aware of these child truths: Firstly, excursions that involve looking at, touching, swimming with animals are better than excursions that involve monuments. Make sure you are aware of their tantrum triggers: hunger, fatigue, and boredom. For a vacation to be successful it hinges on your ability to outsmart them before they attack.
7. Don' think of your child as a tagalong: At their core, children are mini-Sherlocks. If you want to have some kind of quest, try to make every outing one. Say things like: 'Help me find... 3rd street, Gate B9, a pizza place... and so on' will keep their minds going while you are.
8. See the light: One of the best come-in-handy items that can turn into a toy is a mini-flashlight. It's a great tool that you can use to play 'I Spy' or make shadow animals.
9. Have rules for souvenirs for the kids: Give kids a budget for the trip. That way they can make choices about what's really important for them to buy. Make one of the souvenirs something small that they can collect everywhere you go, key chains and postcards, for instance. These memories will be great for them to look back at when they are older.
10. Wait just a minute: Don't let a long line be a deterrent to not do something. As long as you're not spending more time waiting than doing. Studies show that children who are more patient have better outcomes as adults.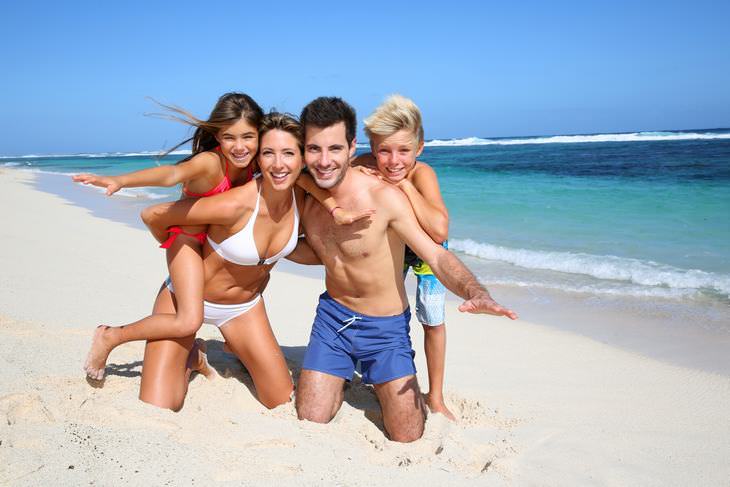 11. Less is more: You do not need to fill the day with everything you can do. Just pick one big thing you all want to do, then down-shift. When a vacation schedule is treated like a work one, misery comes quickly.
12. Leave these items at home: Don't take their favorite blanket or stuffed animal. It will get lost!
13. Treat them like a piece of luggage: Small kids in crowded areas can be quite a hassle. Just in case and to be on the safe side, add a tag on their wrist with your cell number, or mark it on their arm.
14. Include your kids when prepping for their holiday: As you're gathering up everything you need to bring, take some time and let them choose a few things they need too. Whether it be stuff from the dollar store, new socks, or anything that will help them share in the build-up of the excitement of the trip.
15. Watch their legs on the plane: While most passengers will tolerate and sympathize with a crying baby, they will not do the same about a kid who kicks their seat.