1. Multnomah Falls; Columbia River Gorge, Oregon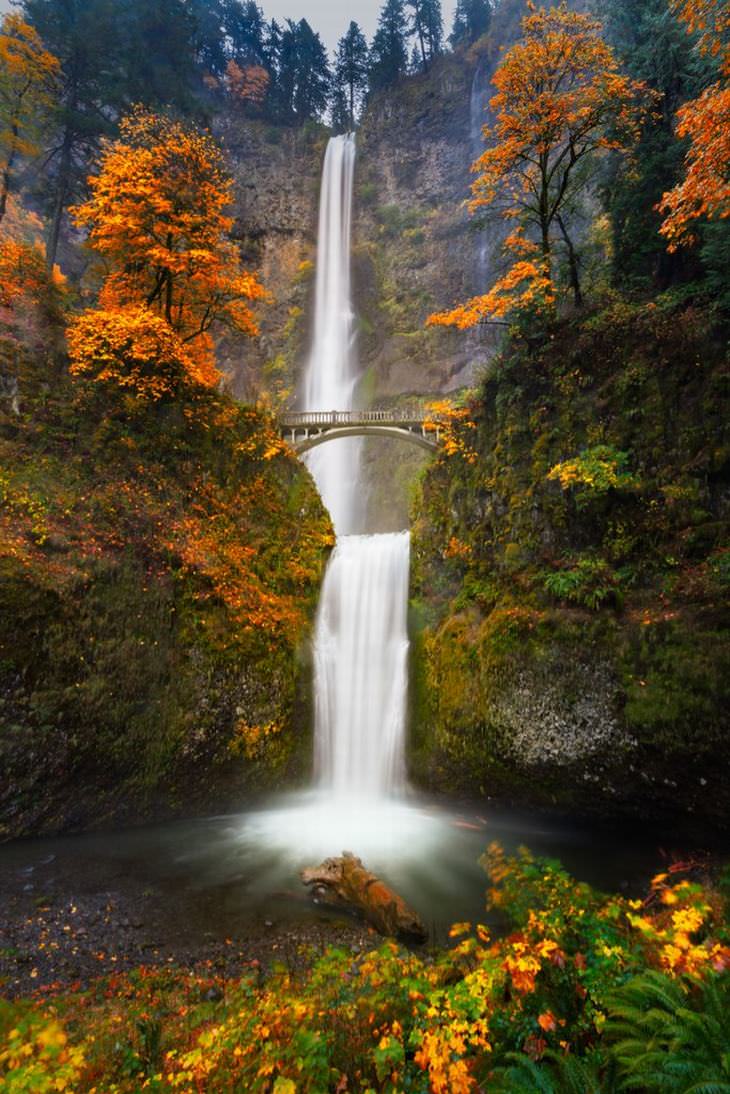 Where to fly: Portland International Airport
These beautiful falls cascade from a height of 611 feet, and are surrounded by lush forests and streams. What's more, is that it's a mere 30-minute drive outside Portland city center. Take the paved trail to reach Benson Bridge, which will give you a closer look at this beautiful waterfall.
2. Havasu Falls; Grand Canyon, Arizona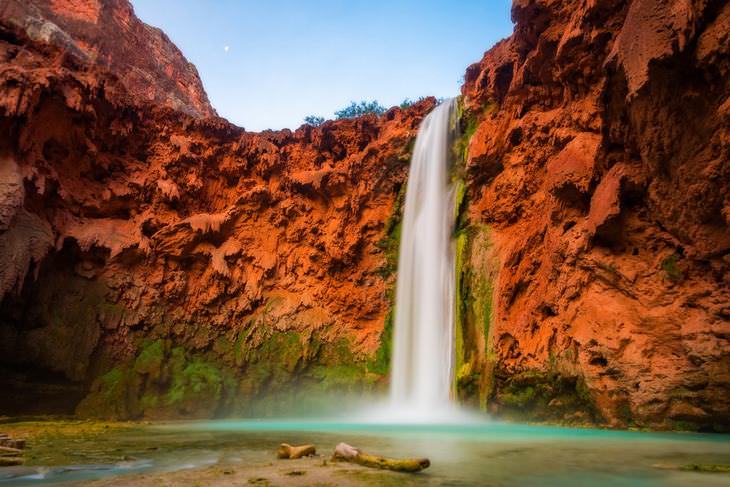 Where to fly: Phoenix Sky Harbor International Airport
This magical waterfall, which is also known as Havasupai Falls, draws visitors from all over the world thanks to the beautiful colors of the canyons that contrast with the crystal blue of the falls. With that being said, the hike to them is rather tough, so you need to be experienced if you're going to attempt it.
3. Palouse Falls; Palouse Falls State Park, Washington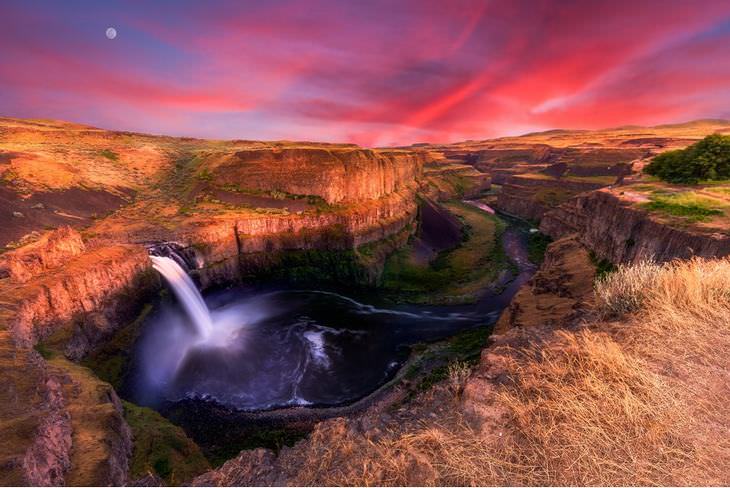 Where to fly: Spokane International Airport
Palouse Falls happens to be one of the last active waterfalls on the Ice Age floods path. What's more is that it's one of the most beautiful places in the entire Pacific Northwest. There are three ways that you can enjoy the falls, namely from the easily accessible lower part via the main day-use area, the end of a paved path or via the Fryxell Overlook, which offers an incredible panoramic view of the falls.
4. Ruby Falls; Chattanooga, Tennessee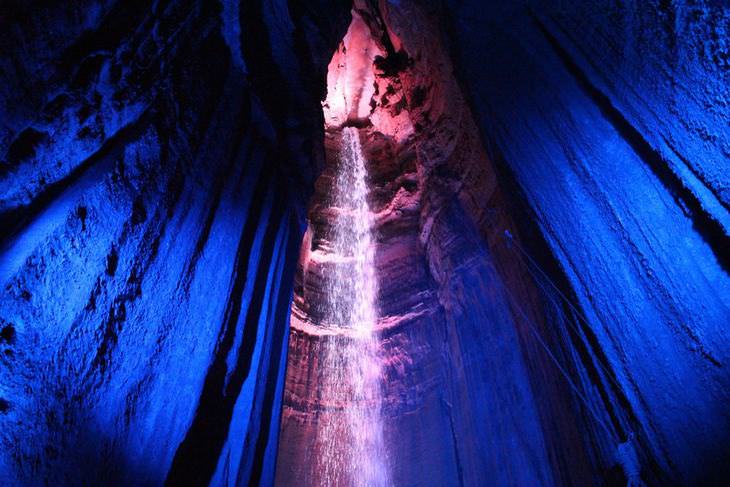 Where to fly: Knoxville McGhee-Tyson Airport
The deepest waterfall that's open to the public in the United States is located no less than 1,120 feet below the surface of Lookout Mountain. It's highly recommended to book the Lantern Tour for a truly magical look at these beautiful underground falls.
5. Akaka Falls; Akaka Falls State Park, Hawaii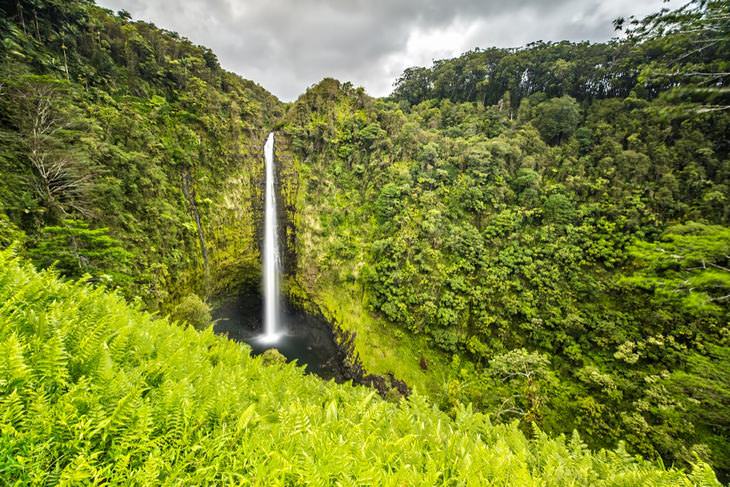 Where to fly: Hilo International Airport
To get to these falls, you need to follow the Hawaiian Akaka Falls Loop Trail. Doing so will allow you to view Akaka Falls, as well as the nearby Kahuna Falls, which are just half a mile away.
6. McWay Falls; Big Sur, California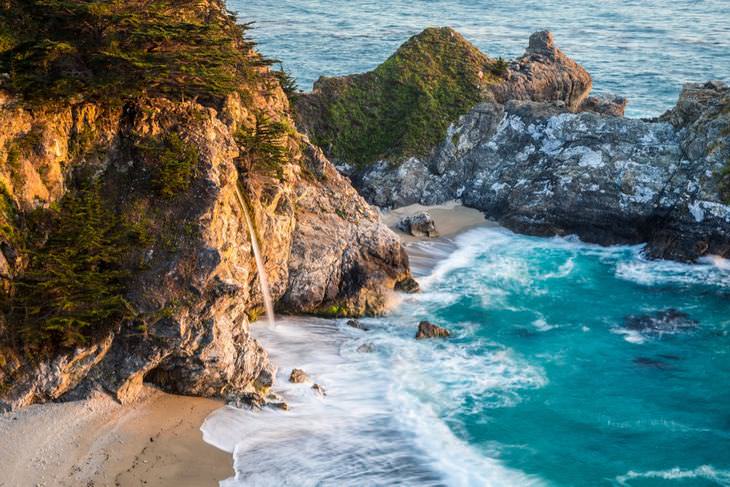 Where to fly: Mineta San Jose International Airport
If you happen to be in central California, visiting the Julia Pfeffer Burns State Park is well worth a visit. There, you'll find the glorious McWay Falls, as well as miles of spectacular coastline.
7. Shoshone Falls; Twin Falls, Idaho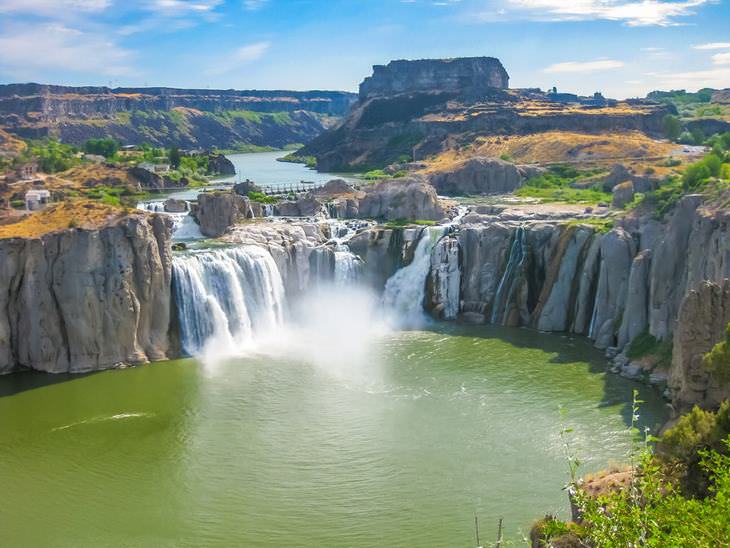 Where to fly: Boise Airport
Often referred to as the Niagara Falls of the West, Shoshone Falls are a majestic gem surrounded by basalt canyons and bright green waterways. Try to visit the falls during peak water flow season, which runs from April to July.
8. Vernal Falls; Yosemite National Park, California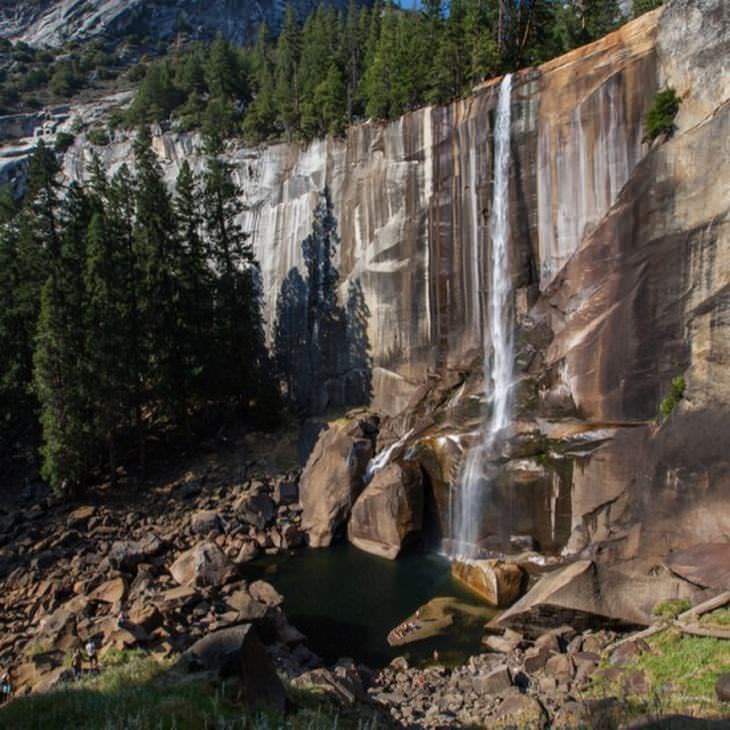 Where to fly: Oakland International Airport
Yosemite Falls is one of the tallest waterfalls in the world. You can see it up close by hiking all day to reach the top, or else you can do a simple one-mile loop trail for a wonderful view of the waterfall from its base.
9. Grand Falls; Navajo Nation, Arizona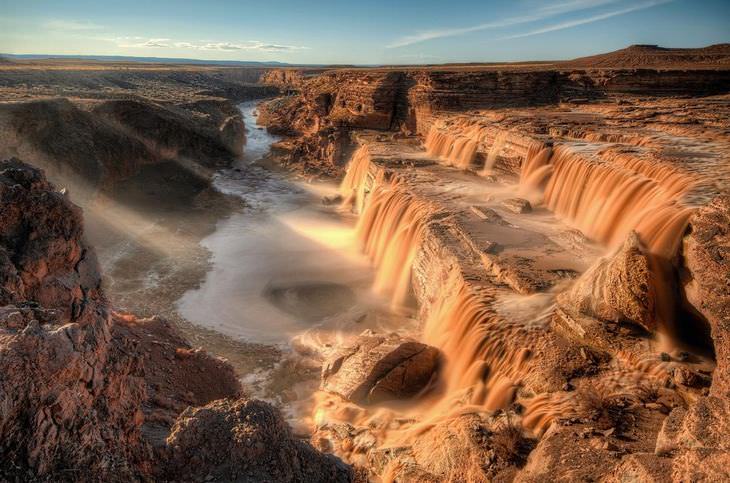 Where to fly: Albuquerque International Sunport
Seeing as these falls are located in a scenic part of the Navajo Nation in Arizona's Painted Desert, you'll need a hiking permit to use the road leading to them, however, it's well worth putting in an application to see this stunningly beautiful place. Once you're on the road, all you need to do is hike half a mile to the falls' base.
10. Manawaiopuna Falls; Kauai, Hawaii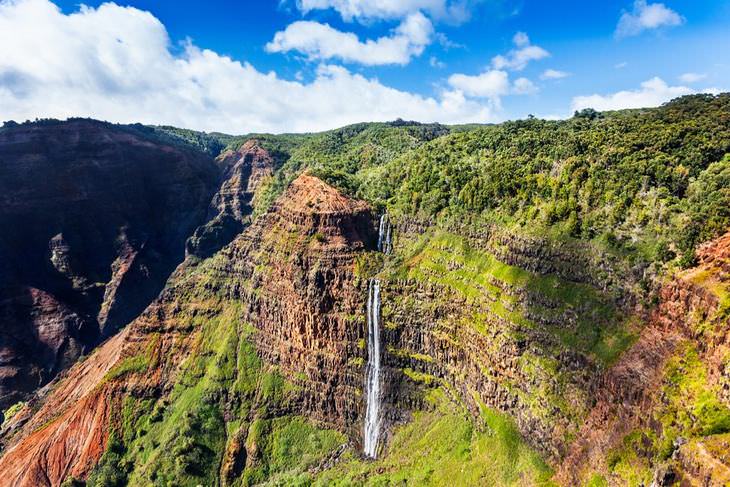 Where to fly: Lihue Airport
If you watched the movie Jurassic Park in the past, you might recognize these falls from the opening scenes. It's not difficult to see why the movie's producers decided to choose these falls – they have a special, prehistoric beauty that's hard to find anywhere in the world. Unfortunately, you'll need a helicopter to see it, because the area is privately owned.
Related articles:
The Most Beautiful Places in the U.S
20 Gorgeous European Countries to Visit