1. Catamaran Apartments; Novi Sad, Serbia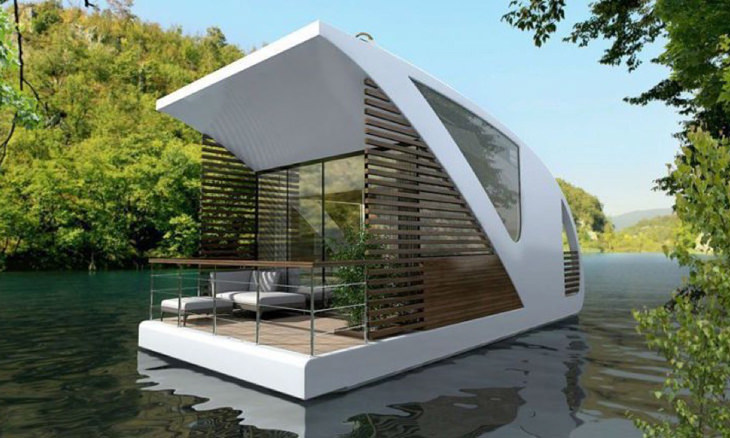 Where to fly: Nikola Tesla International Airport
Some of the most remote (and beautiful) bodies of water are found in inland Serbia. At Novi Sad, you can stay at one of the Catamaran Apartments, which are each equipped with a salon, a galley, a private bathroom, plenty of storage space and a sleeping area above the salon. Enjoy a swim when you wake up courtesy of your own private deck.
2. Punta Caracol Acqua Lodge, Bocas del Toro Island, Panamá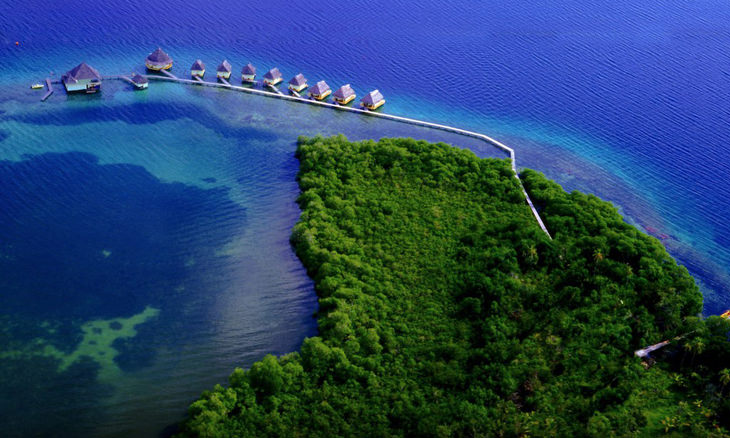 Where to fly: Tocumen International Airport followed by Bocas del Toro "Isla Colón" International Airport
This submerged private Caribbean oasis allows you to take in unobstructed views of world-famous Panamanian sunsets and say hello to friendly dolphins that occasionally make an appearance. What's more, is that you can enjoy authentic Caribbean cuisine and see miles of unexplored rainforest.
3. Aqua Mekong Phnom Penh, Vietnam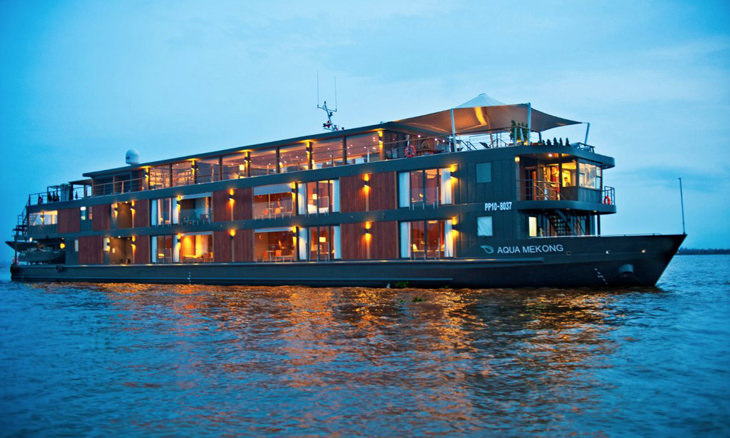 Where to fly: Phnom Penh International Airport
This glorious cruise ship, which doubles as a five-star hotel on water, is by far the best way to traverse the Mekong River between Siem Reap in Cambodia and Ho Chi Minh City in Vietnam. If you happen to visit during the low-water season, which runs from December to mid-August, you'll be able to visit the stilted villages that lie on the great river's banks by means of a kayak.
4. OFF Paris Seine, Paris, France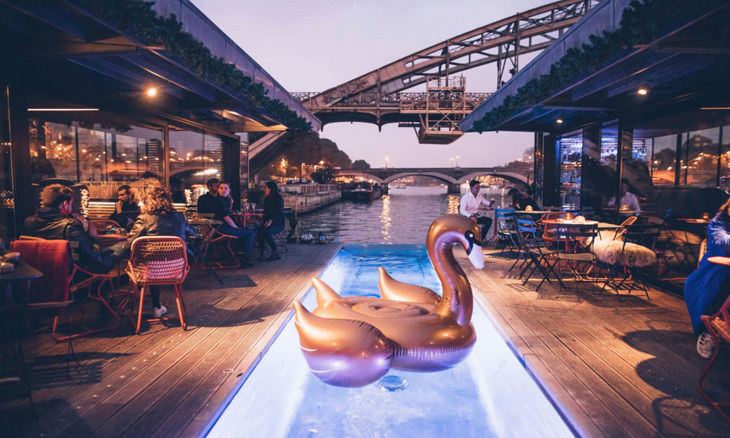 Where to fly: Charles de Gaulle Airport
To describe this hotel as "aesthetically pleasing" would be far from doing it justice. Not only is it equipped with an incredible bar and a restaurant - there are also interior spaces designed by Gerard Ronzatti, a plunge pool to cool off in and even a marina. In addition to all that, there are truly spectacular vistas of the Parisian Seine to enjoy.
5. The Float House River Kwai Resort, Kanchanaburi, Thailand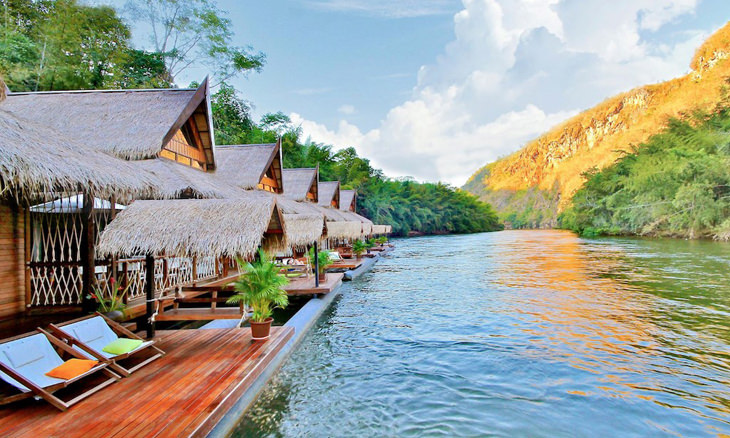 Where to fly: Suvarnabhumi Airport
This amazing resort is located on the River Kwai and is perfect if you're looking for a truly peaceful escape. It's tucked behind the giant canopies of the surrounding jungle, and each floating villa features custom-made teak furniture, a thatched roof and an expansive front porch that overlooks the river.
6. Riverdream Boatel, Victoria, Australia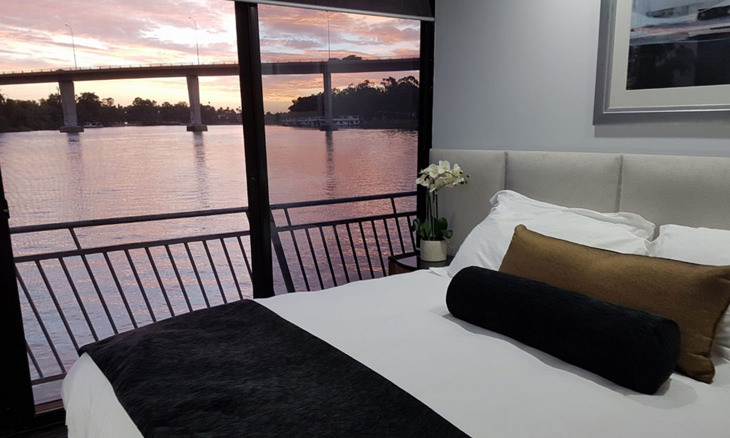 Where to fly: Victoria International Airport
The Riverdream Boatel will take you along Australia's Beautiful Murray River, allowing you to enjoy its Sky Lounge as you travel along its course. There's also a water-level swimming platform, alfresco barbecue, and entertainment area to make the most of, and you can do all that before even get to your sumptuous suite.
7. King Pacific Lodge, British Columbia, Canada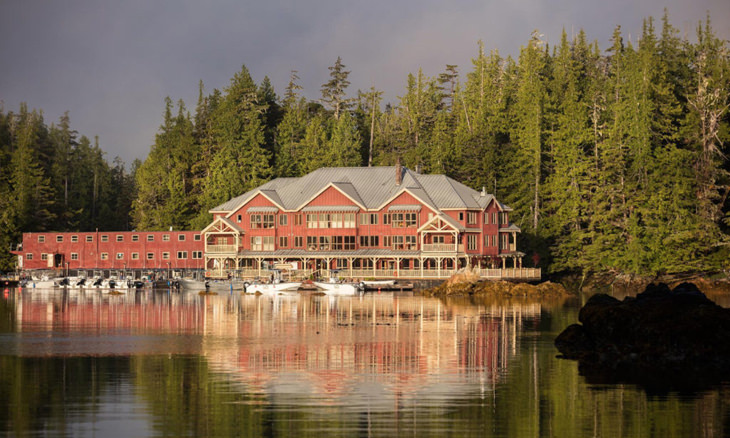 Where to fly: Vancouver International Airport
If you enjoy fishing, then this is the floating hotel for it. It lies against Milbanke Sound in the beautiful region of British Columbia. Each room pays homage to the Pacific Northwest, and you also get a choice of view – you can ask for an oceanfront room, or else one that faces the rainforest behind the floating lodge.
8. The Manta Resort, Pemba North, Tanzania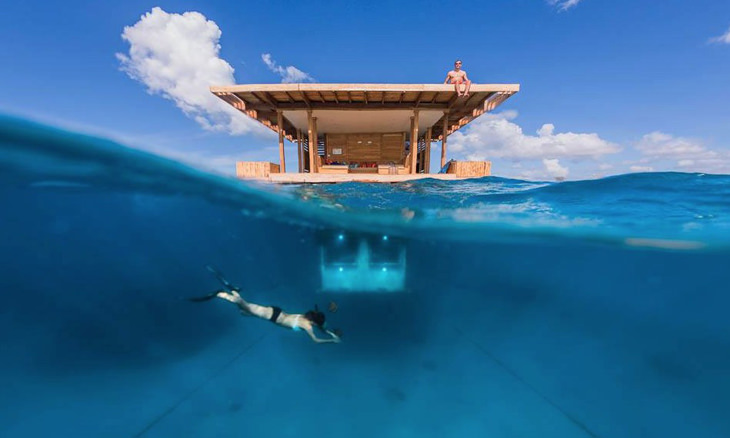 Where to fly: Dubai International Airport, then Julius Nyerere International Airport
This magical African destination boasts a special Underwater Room that allows guests to view the abundant marine life through four glass walls. They also get a kayak, snorkel, and fins should they wish to explore the surrounding water on their own terms. Should you want to get off the water for a day, you can head to the Pemba Safari, which offers several different itineraries to take in the Tanzanian wildlife.
9. Guntû, Tokyo, Japan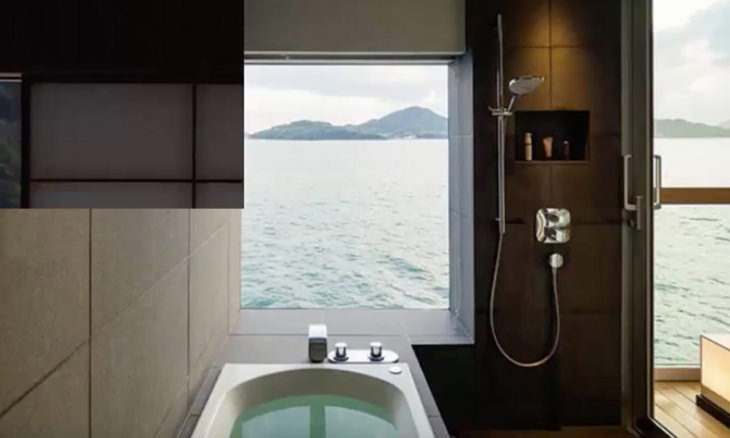 Where to fly: Haneda Airport
Offering amazing views from all of its 19 rooms, Guntû floats on the Seto Inland Sea that separates three of Japan's' four main islands. This floating oasis allows guests to enjoy the finest Japanese cuisine in a restaurant headed up by Kenzo Sato, a chef made famous by his work at Tokyo's Shigeyoshi restaurant.
10. Sunborn London Yacht Hotel, London, United Kingdom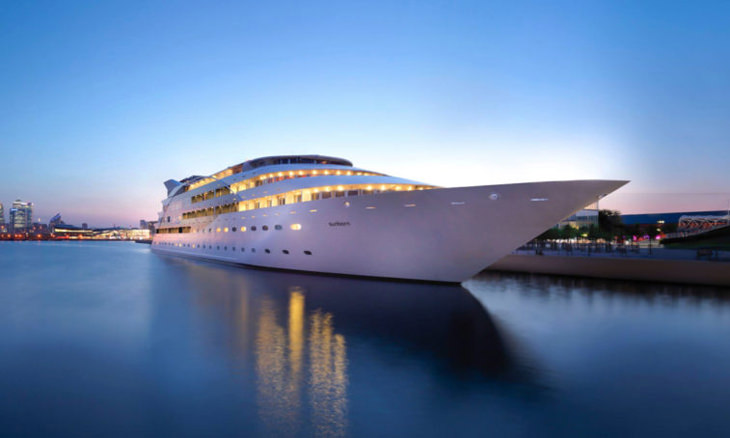 Where to fly: Heathrow Airport
Arguably the best view of the London skyline of all can be enjoyed from the rooms of the Sunborn London Yacht Hotel, which is moored at the Royal Victoria Dock. Be sure to relax in the Symphony Spa during your stay, then head to the afternoon tearoom for some scrumptious snacks. The best place to be in the hotel during the evening is at the rooftop bar, so you can enjoy the spectacular array of colors above the water.