According to the Institute for Criminal Policy Research, there are over 10.35 million people in jails across the world. Since the year 2000, the total number of women serving time behind bars has increased by 50%, while the male prison population has grown by around 18%. However, prison population rates vary drastically all over the globe.
For example, the US has 698 inmates for every 100,000 citizens while Denmark has just 61. There are more differences, too. For instance, a prisoner in one place might have access to musical instruments and video games, but might be fighting over a roll of toilet paper in another.
The photos below of cells from all over show how different countries treat their criminals, and the contrast is eye-opening. Take a look!
1. Aranjuez Prison, Aranjuez, Spain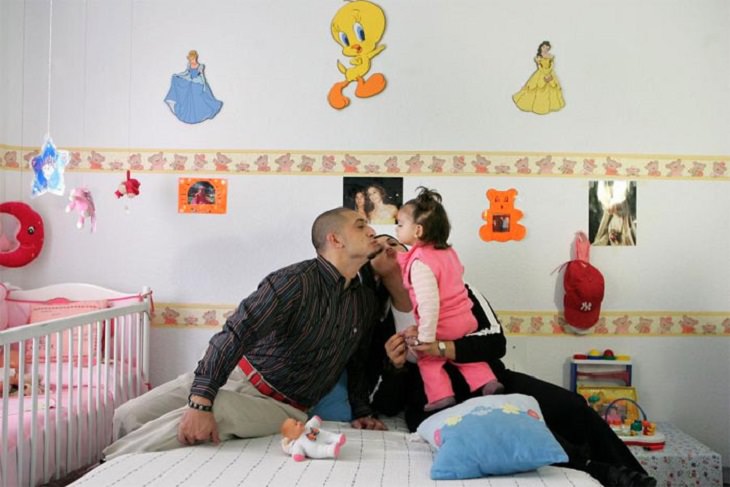 Spain's Aranjuez Prison lets parents and children stay with their incarcerated loved ones. With Disney characters on the walls, a playground, and a nursery, the goal is to prevent kids from being separated from their parent while that parent is behind bars.
2. San Diego Medium-Security Women's Prison, Cartagena, Colombia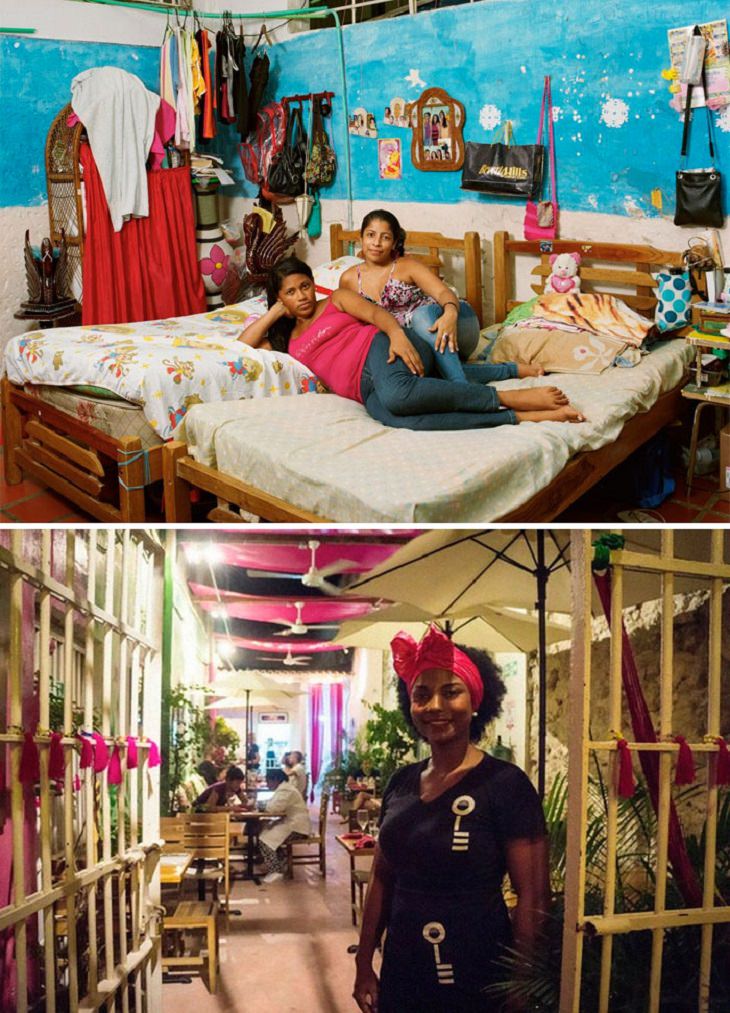 Inmates at the San Diego Women's prison in Cartagena get a taste of freedom every night as they change into waitresses, cooks, and dishwashers at "Interno," a colourful restaurant that is situated inside the facility. 25 of the 180 inmates housed here were selected as part of a program to help women near the end of their sentences transition back into society.
3. Halden Prison, Halden, Norway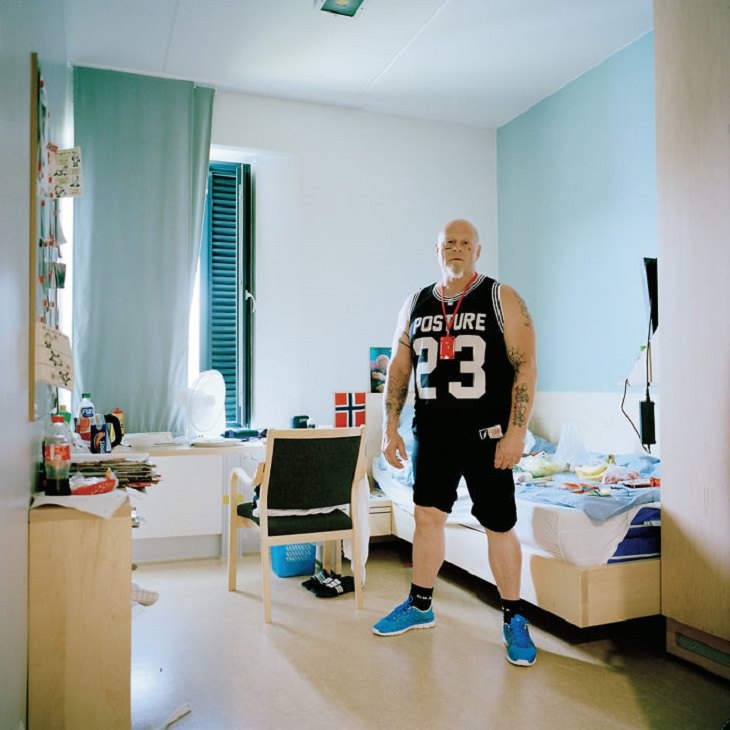 Halden Prison is a maximum-security prison in Halden, Norway. It has three main units and receives prisoners from all over, but it has no conventional security devices. The second-largest prison in Norway, it was established back in 2010 with a focus on rehabilitation; its design simulates life outside the prison. Among other activities, music and sports are available to the prisoners, who interact with unarmed staff to create a sense of community.
4. Norgerhaven Prison, Veenhuizen, Netherlands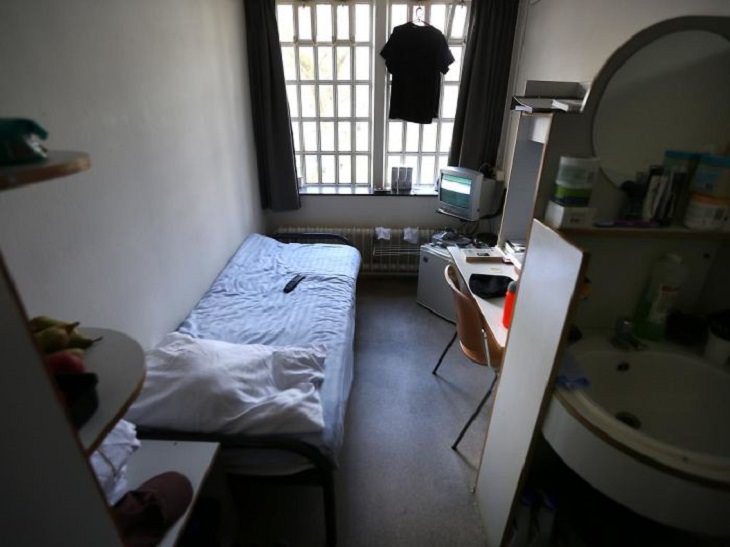 Inmates at the Norgerhaven prison in Veenhuizen, Netherlands, have a bed, furniture, a fridge, and a TV in the cells as well as a private bathroom. The crime rates in the Netherlands are so low, that they faced an undercrowding "problem." To solve this, the country struck a deal with Norway in 2015 to take on their prison overflow.
5. HMP Addiewell, Lothian, Scotland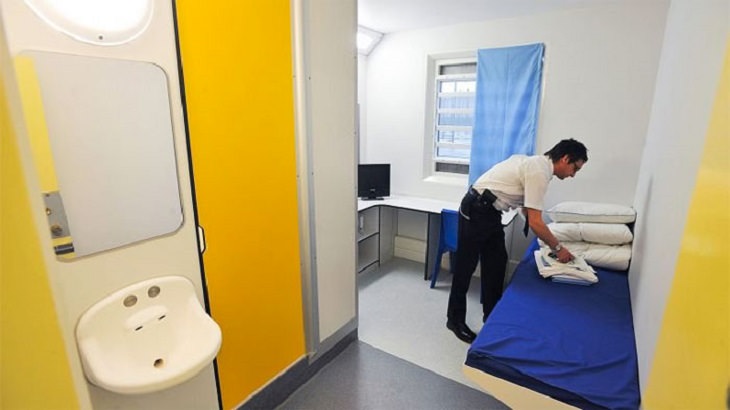 HMP Addiewell is a learning prison, where residents can address their offending behavior and the circumstances that led to their imprisonment through purposeful activities. These include education, work, and counseling. Nature and family contact while incarcerated is also a fundamental element of the rehabilitation process.
6. Black Dolphin Prison, Sol-Iletsk, Russia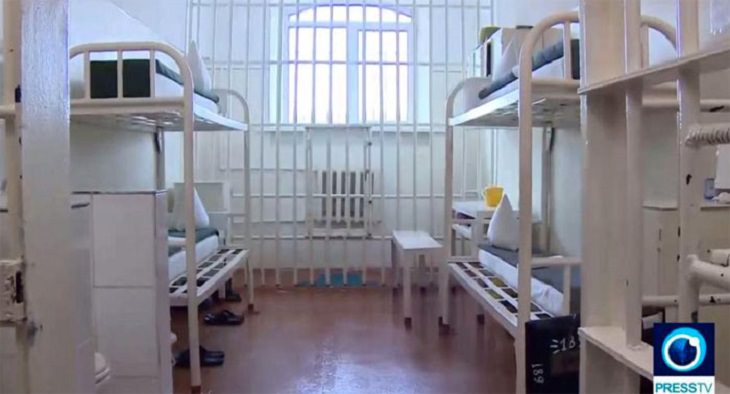 At Russia's notorious Black Dolphin prison on the border of Kazakhstan, inmates share tiny 50-square-foot cells that are set back behind three sets of steel doors. They are kept under 24-hour surveillance. This prison houses the most brutal criminals, including cannibals, murderers, and terrorists. A prison lieutenant told National Geographic that the only way to escape is by dying.
7. Penal De Ciudad Barrios, Ciudad Barrios, San Miguel, El Salvador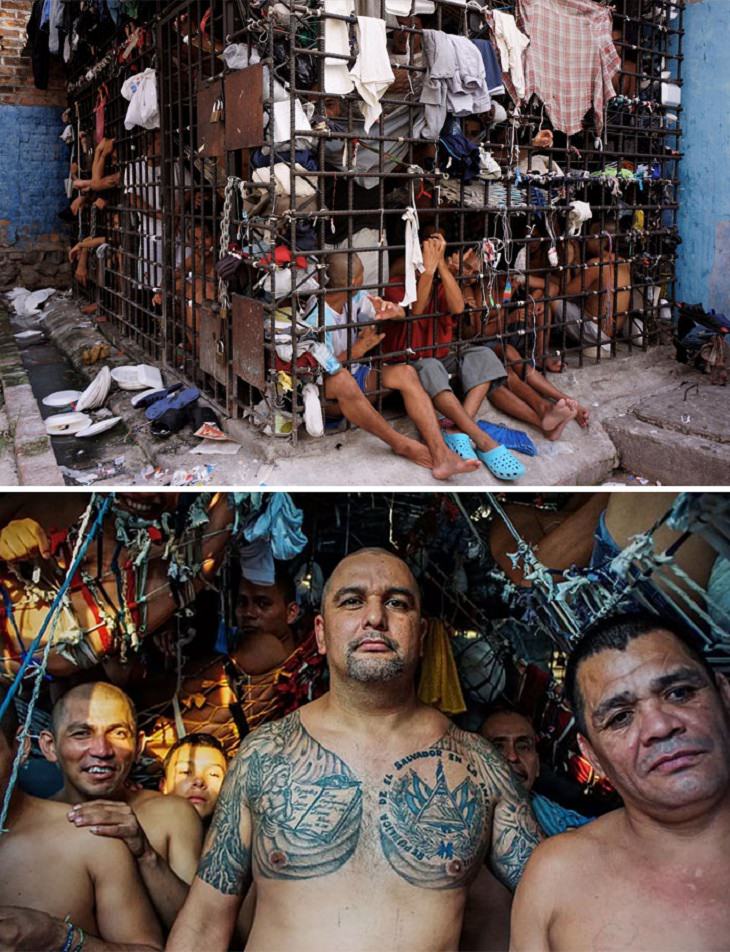 These cells are just 15 feet tall and 12 feet wide, but they're usually packed with more than 30 people. They were originally built to serve as 72-hour holding cells, but many inmates stay in there for more than a year. Most of their days are spent pulling their clothes apart to make hammocks, where they sleep stacked on top of one another.
8. Champ-dollon Prison, Geneva, Switzerland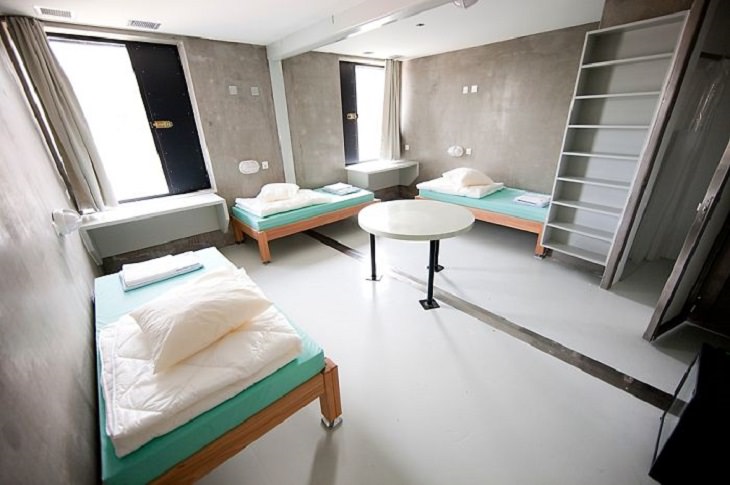 Opened in 1977, the main function of Geneva's Champ-Dollon prison is to hold prisoners before trial and sentencing. The number of inmates is constantly increasing, which has led to overcrowding. 115 different nationalities were present in the prison in 2010 with just 7.2% being Swiss.
9. The Maula Prison, Lilongwe, Mali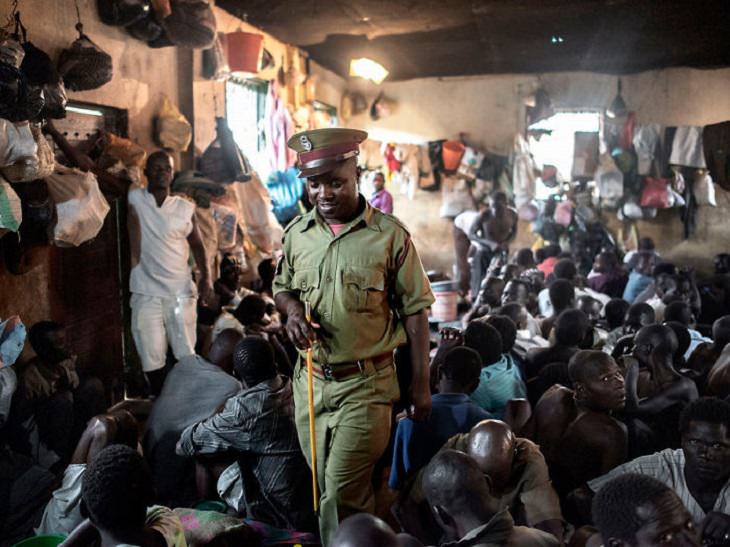 The Maula prison in Lilongwe, Malawi, is severely overcrowded – in 2015, almost 200 people were crammed into a 60-person cell. Prisoners there, many of whom are Ethiopian migrants, must share one toilet per 120 people and one tap per 900 people. Prisoners are fed only once a day due to the small budget of the Malawian government.
10. Civil Prison, Arcahaie, Haiti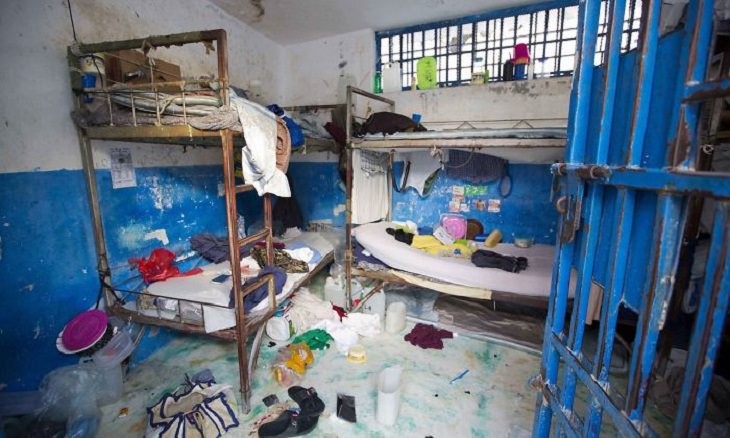 Haiti's Civil Prison, in the coastal town of Arcahaie, is notoriously overcrowded. In 2016, 174 inmates escaped during a riot that left one guard dead and countless others injured.
11. Otago Corrections Facility, Milburn, New Zealand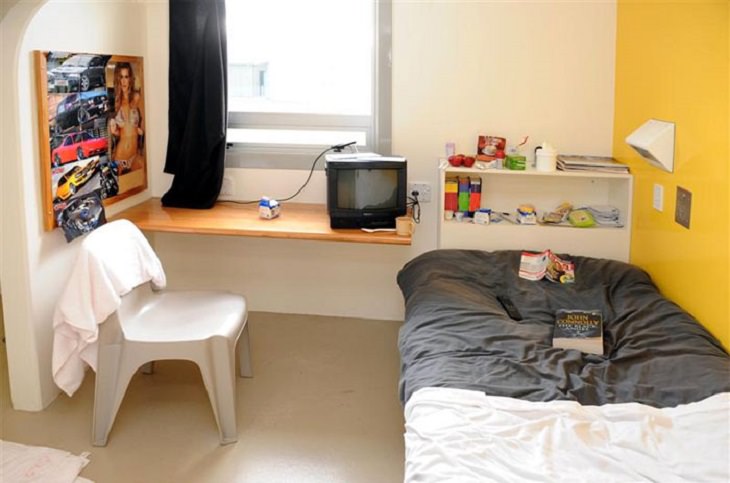 This prison has been dubbed the "Milton Hilton" – a place where prisoners can relax in luxury while they carry out their time. The Otago Corrections Facility in New Zealand looks more like a teenager's bedroom than a prison. There are also health facilities and a library designed to keep people feeling like members of society.
12. Evin Prison, Tehran, Iran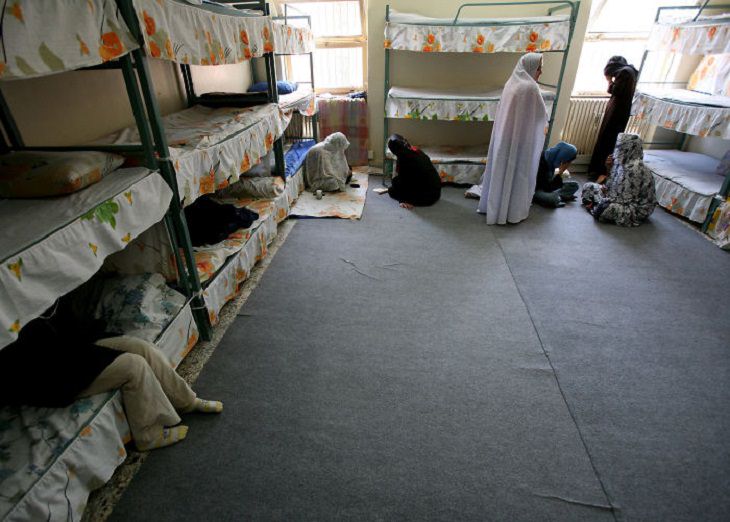 Although the Iranian regime continuously denies it, Evin Prison is known to be a virtual torture factory, where countless numbers of inmates have lost their lives. Due to the number of intellectuals imprisoned within the walls, the prison has been nicknamed Evin University. The prison is extremely overcrowded, hygiene is non-existent, and in Iran's sweltering hot summers, the temperature can reach up to 45 degrees Celsius. There is no form of AC, and the air within the cells is often rank with the smell of sweat and feces. Water quality is poor and edible food comes in tiny portions. The whole process is designed to break the resolve of political prisoners, where pressure for a confession continues until the inmate breaks their silence.
13. ADX Florence, Colorado, US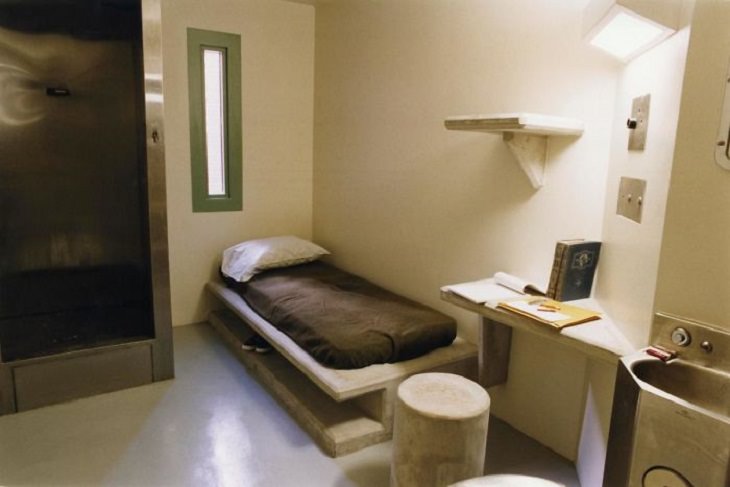 US Penitentiary Administrative Maximum is a modern super-maximum security federal prison located in the foothills of the Rocky Mountains near Florence, Colorado. The prison was designed to incarcerate and isolate criminals deemed as being too dangerous for the average prison system. Most of the prisoners are kept in administrative segregation. They are confined to a single-person cell for 23 hours a day. They are moved about under strict restraints (handcuffed and shackled), for their 1 time out, which includes showers, exercise, and phone calls.
14. El Buen Pastor Women's prison, Bogota, Colombia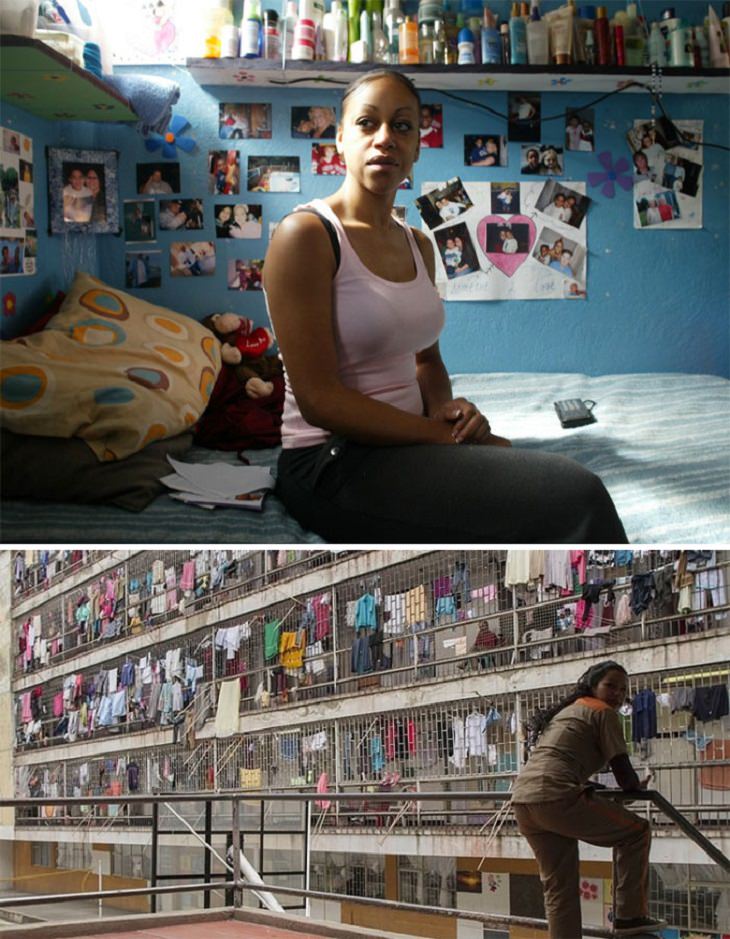 The El Buen Pastor women's prison in Bogota, Colombia contains cells that were designed to house two inmates, but now house between 10 and 20 women. Violence and corruption are prominent among prisoners. Despite the harsh conditions, El Buen Pastor makes attempts to humanize its inmates by holding a yearly beauty pageant and parade.
15. HM Prison Dartmoor, Princetown, England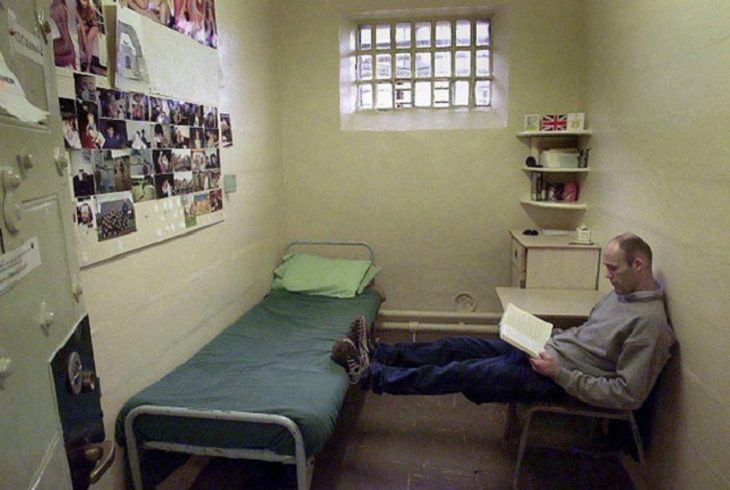 Dartmoor still has a misplaced reputation for being a high-security prison that is escape-proof. As a Category C prison, Dartmoor houses mainly non-violent offenders and white-collar criminals. It also holds sex offenders and offers sex offender treatment programs intended to make the offender realize their behavior is unacceptable. Some inmates volunteer for behavior-changing treatment with medication under a scheme being piloted at HMP Whatton, which has had encouraging results.