The best hamburgers are juicy and flavorful. However, adding salt to the hamburger mix, even a tiny amount, will cause the meat to form a texture that is similar to sausage. This is no good for burgers and here's why.
The Odd Relationship between Salt and Burgers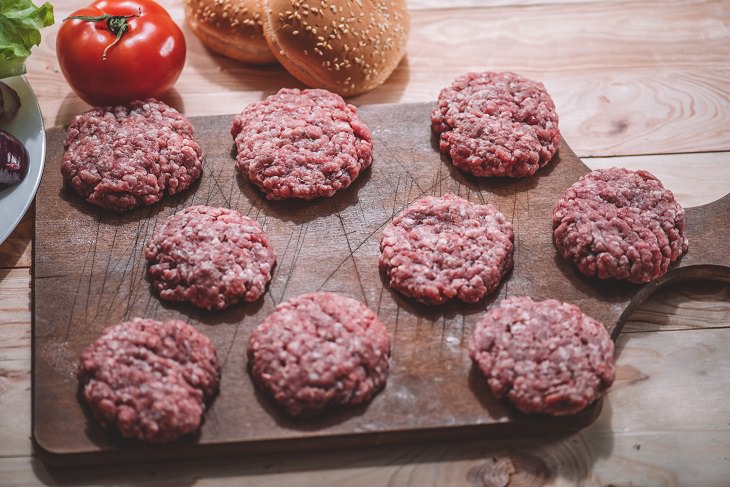 Salt is especially good at dissolving protein, so when it's added in with meat and other seasonings, it will start to break down the hamburger before it has even hit the grill. Test Kitchen expert James Schend paints a very good picture as to what happens when you salt in advance: "What you end up with is a very tightly compacted patty whose texture is similar to sausage. Think about when you bite into a sausage – that firm, almost rubbery texture is perfect for links, but is that the texture you want in your burger?"
The best-cooked burgers should be tender and moist, definitely not rubbery. This isn't to say that you should skip the salt altogether, though. Make your patties and then add the salt just before you're about to put them on the heat.
What about Other Foods?
You probably throw more than burgers on the grill, so what happens to other foods when they meet salt? Schend has some more insight.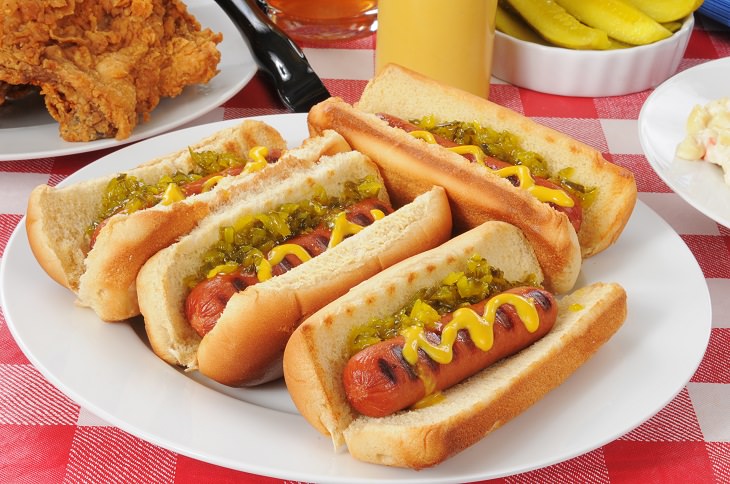 Going all out for your next BBQ with some homemade hot dogs? Schend recommends salting the meat before stuffing them into their casing; you'll need the firm texture salt provides so your dogs hold their shape.
Whole Cuts of Meat
For steak or roast, you might want to use a brine (three cups of water, a quarter cup of salt, and a quarter cup of sugar). Let it rest for about one hour for two pounds of meat. Before cooking, pat the meat dry.
Other Ground Meats
Whether it's ground poultry or pork, the proteins will all start to dissolve and stick to itself (when salted), forming that sausage-like texture. So salt just before placing on the heat.
Vegetables
You're good to add salt and other seasonings as you please when it comes to grilling veggies as this won't change their texture.
Source: rd
Images: depositphotos