Chef Ben Churchill specializes in creating stunning desserts that look like other foods and everyday objects. At first glance, you wouldn't think about eating these items for dessert, but that would be foolish on your part as they're still absolutely delicious. Take a look below at some of his spectacular art!
1. Olive sponge cake with mint crumbs, sweet milk foam, and a baked apple puree.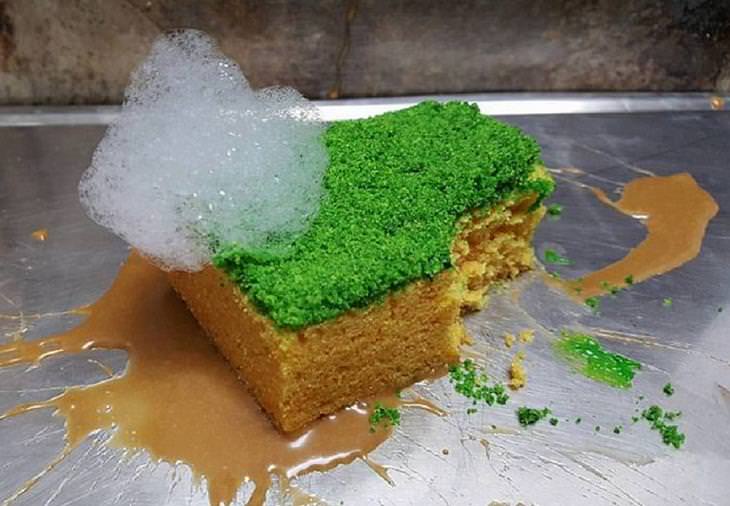 2. Chocolate and beetroot brownie filled with chocolate mousse, chocolate soil, and mint leaves.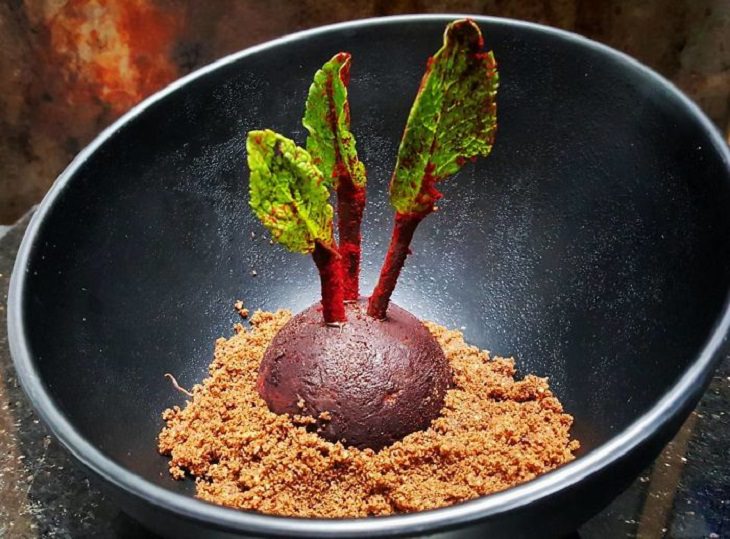 3. Coconut mushroom sweets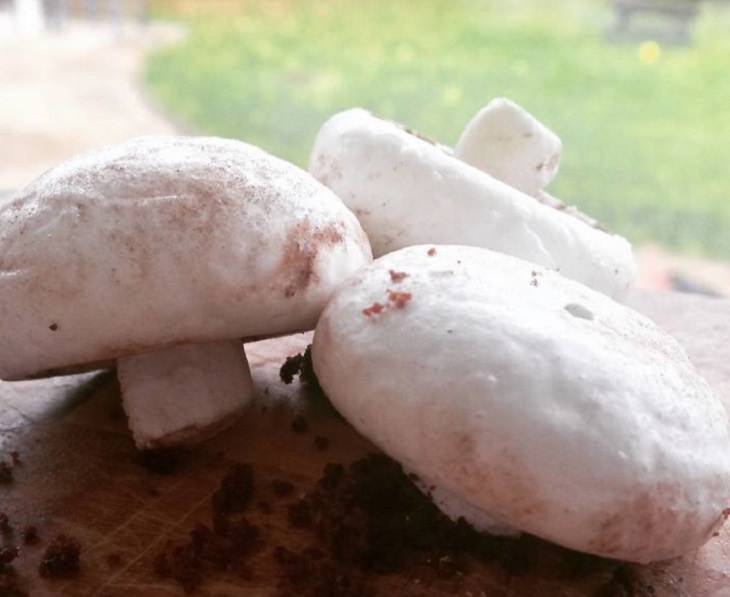 4. Lemon drizzle cake, lemon sponge, Chantilly, and lemon gel.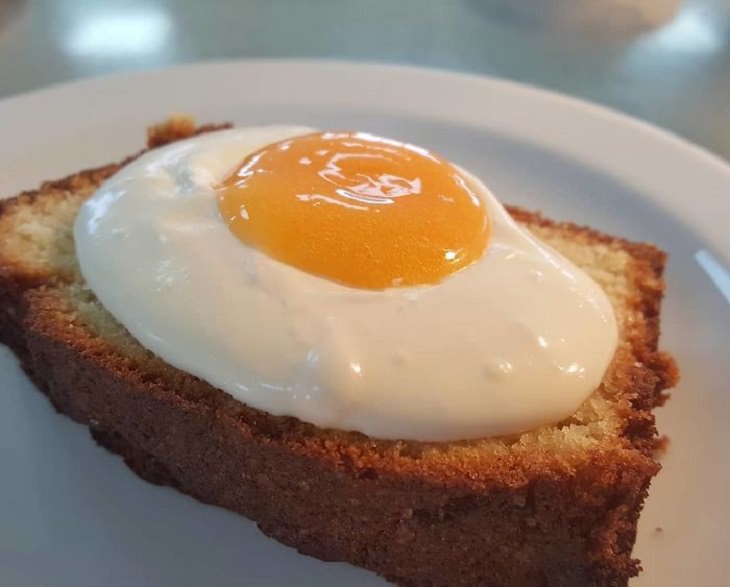 5. Cherry sponge, coconut truffle, lemon meringue mushrooms and rosemary chocolate bark.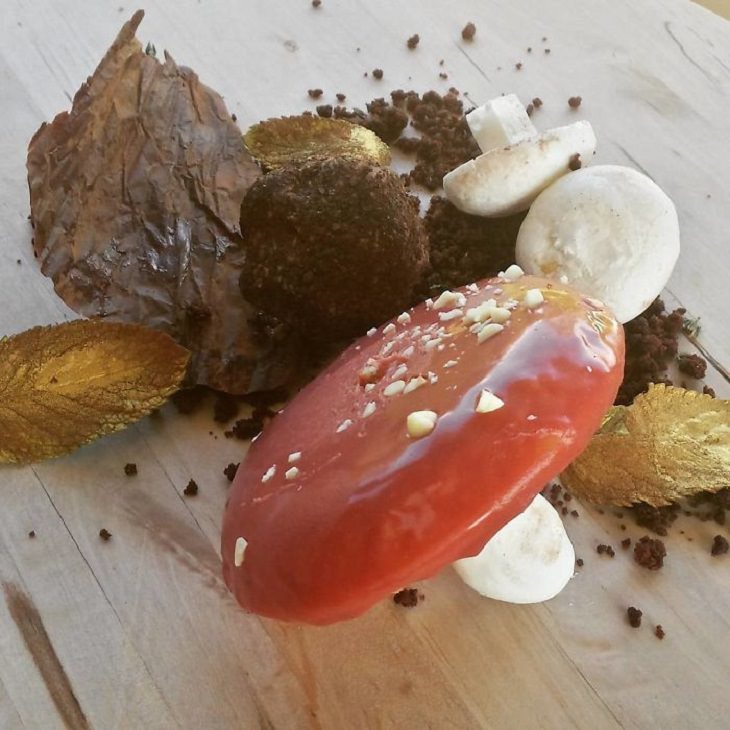 6. Chocolate and beetroot cake, chocolate soil, and a chocolate plant pot.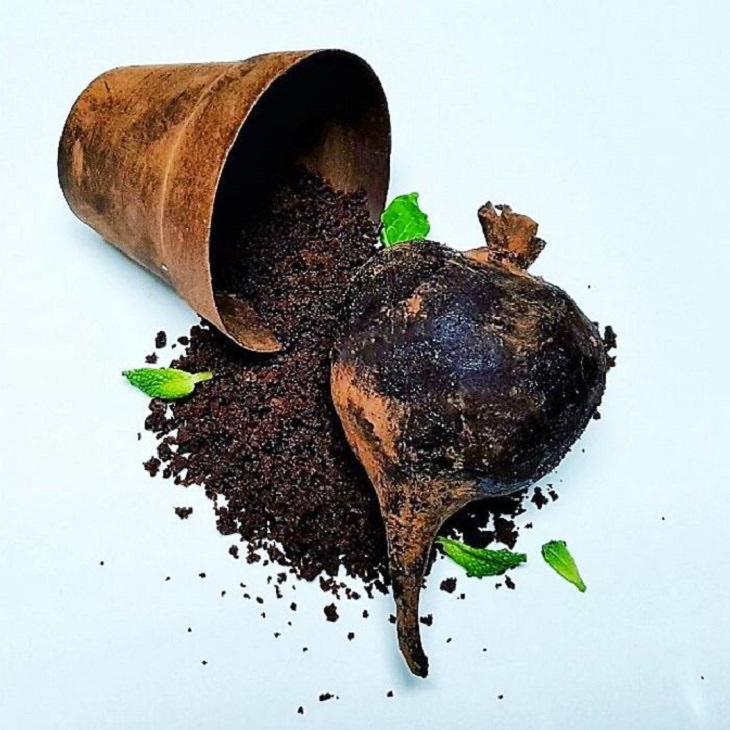 7. Mirror glazed carrot cake, edible stones, poached mint, and a chocolate plant pot.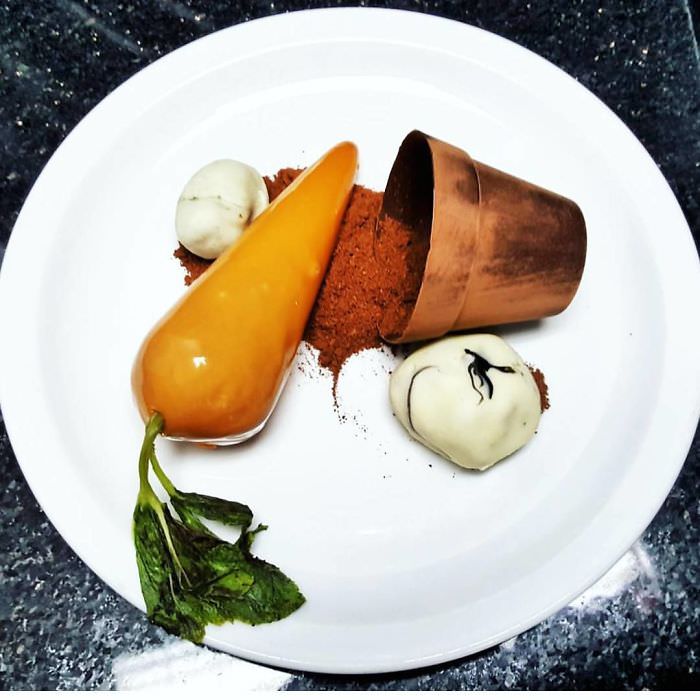 8. Granny Smith pannacotta, custard, granola, and lemon balm.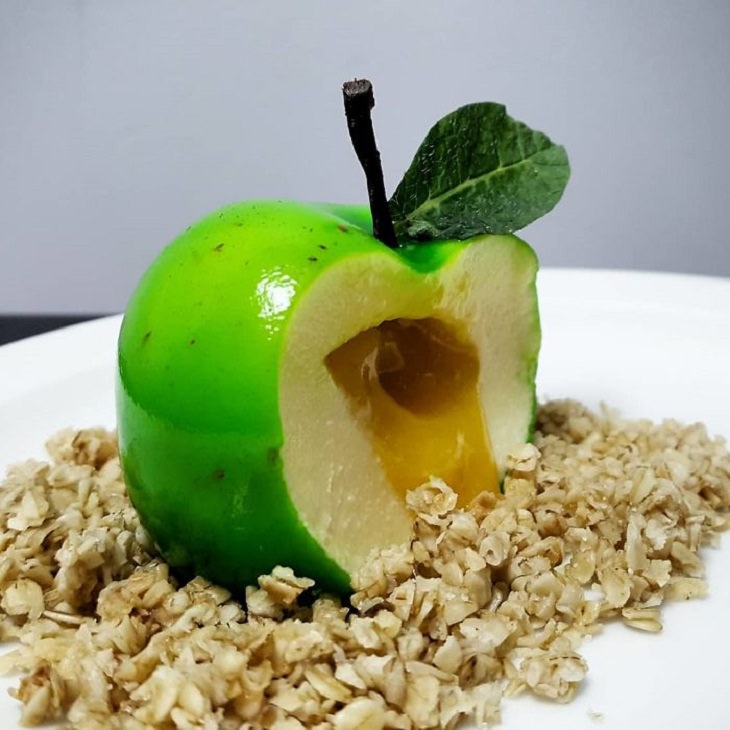 9. Coconut pannacotta, mango gel, and grilled lemon sponge.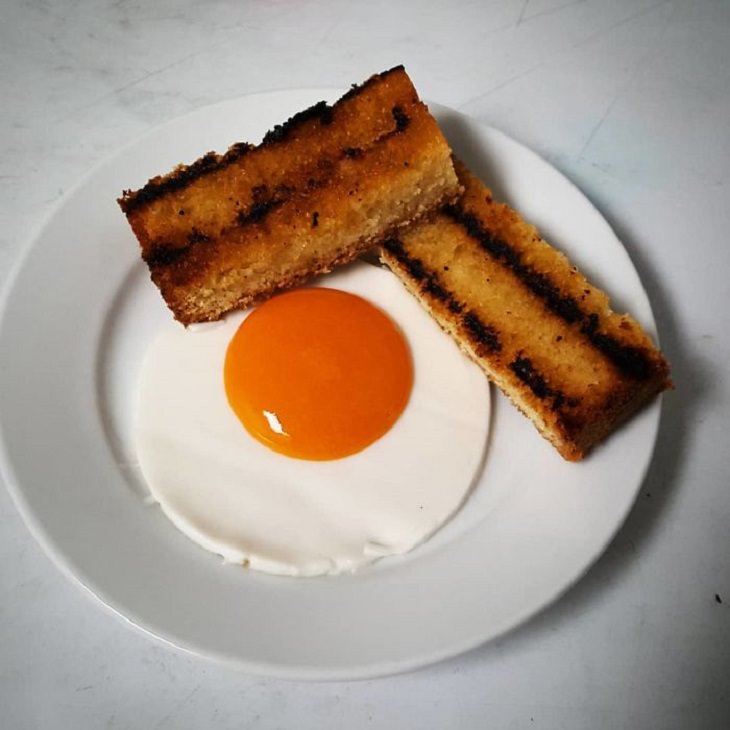 10. Chocolate and chili cake.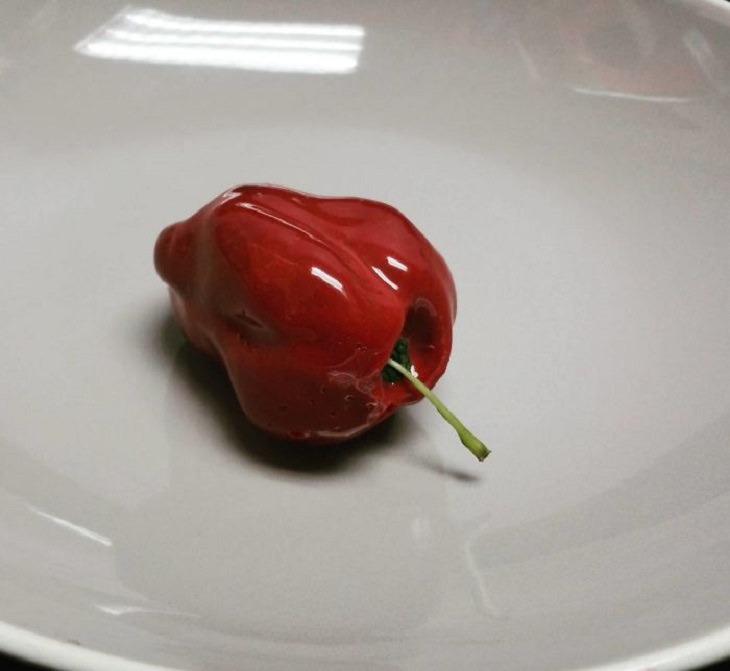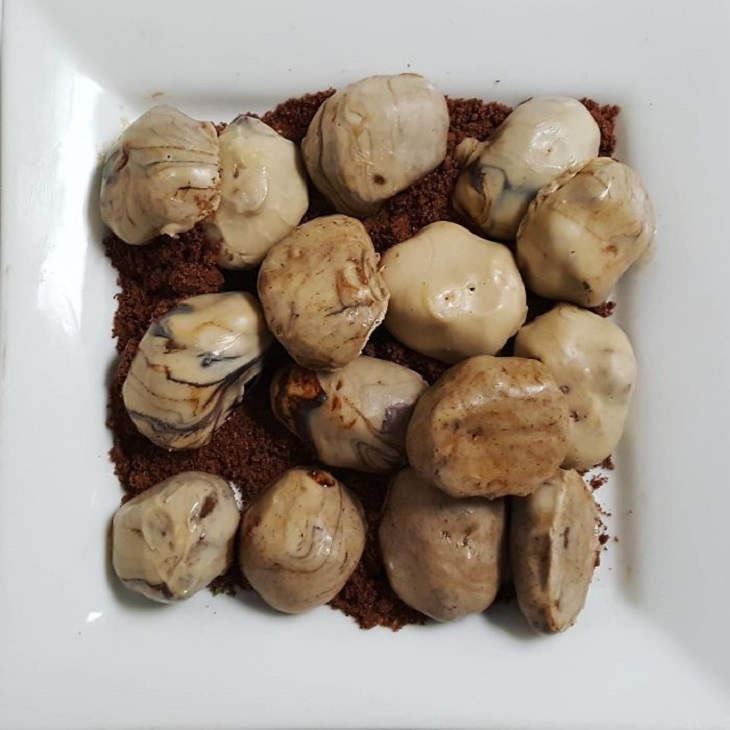 12. Vanilla and thyme smoked pannacotta and spiced orange coulis.
13. A chocolate log filled with an orange bavarois, coated in mint moss.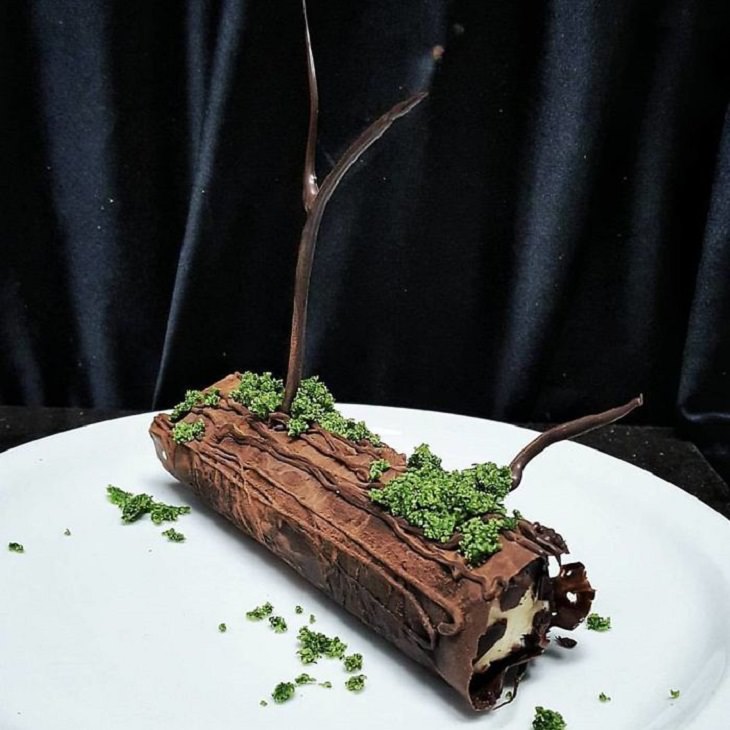 14. Chocolate plant pot filled with chocolate mousse, sprouting a chocolate tree, topped with a fluffy matcha foam.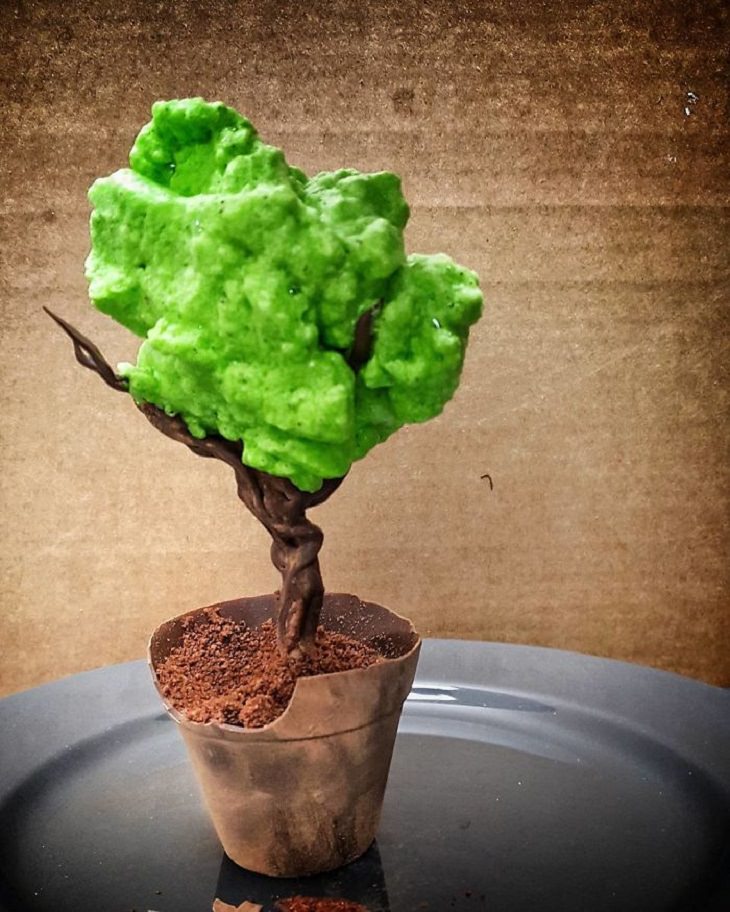 Source: boredpanda