Who doesn't love flapjacks? These delicious and wholesome snacks are perfect when you need something to tide you over until your next meal. However, be careful not to eat them all at once!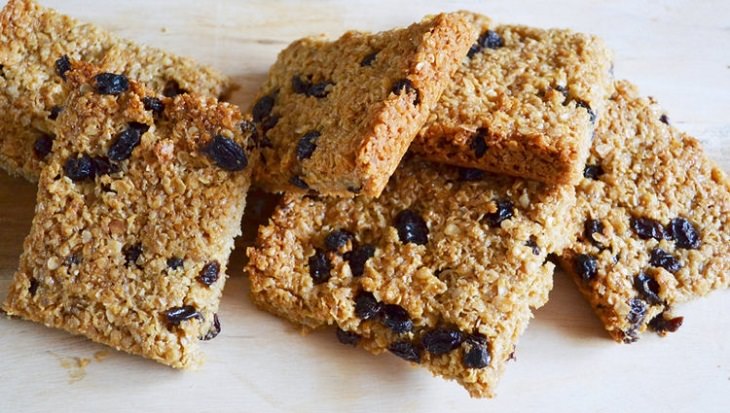 Ingredients
• ½ cup butter or margarine
• ½ cup packed brown sugar
• 4 tablespoons golden syrup or corn syrup
• 3 cups rolled arts
• ¼ cup raisins
Directions
1. Preheat the oven to 350 degrees Fahrenheit (175 degrees Celsius).
2. In a saucepan over a low heat, combine the butter, brown sugar, and golden syrup. Cook, stirring occasionally until the butter and sugar have melted. Stir in the oats and raisins until coated.
3. Pour the mixture into a 7 or 8-inch baking pan – the mixture should be about 1-inch thick
4. Bake for 30 minutes, or until the top is nice and golden. Cut into squares, then let them cool completely before removing from the pan.
Source: allrecipes
Images: depositphotos