There is nothing like the smell of air freshener around the house to induce a pleasant and relaxed atmosphere. Because of people's fondness for these perfumes, various companies have developed over the years several different types of this product, including versions made of gel that last a long time. Despite the wonderful fragrance of such fresheners, they often contain many chemicals that are not recommended for contact, and certainly not for inhalation. Thankfully, there is a simple way to make air freshener jellies at home without using hazardous industrial materials. Follow the instructions in the article below and you can also prepare your own unique gel air freshener in any scent you want!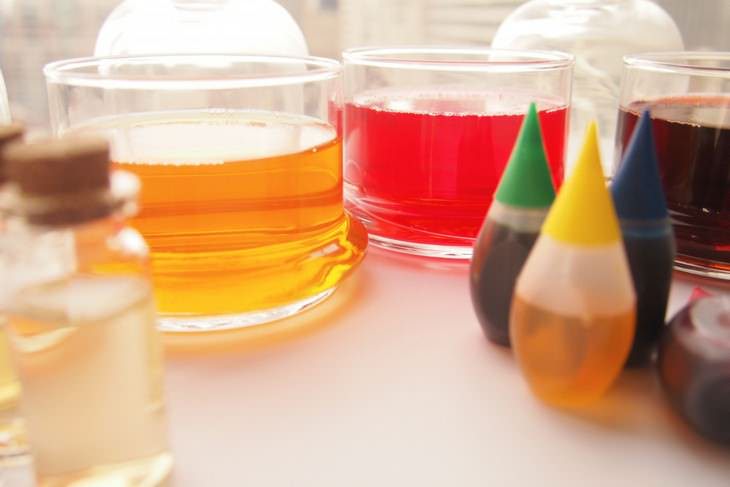 Making a home air freshener:
In order to make the air freshener, you will need the following materials usually found in almost every household, and besides for washing the pot, the whole process doesn't take long so you can prepare these wonderful products whenever you want and without taking hours from your schedule!

Materials:
3-4 glass jars with a volume of ¾ of a cup (such as baby food jars)

2 cups water

28 grams of flavorless and odorless gelatin powder

1 teaspoon salt

Your choice of essential oils

Food coloring in your favorite shades
Tools:
Medium cooking pot

Whisk

Teaspoon

Funnel
Pre-preparation of jars:
1. Pour a few drops of food coloring into the jars intended for the air fresheners, and then put one teaspoon of essential oil in (you can put more depending on the desired fragrance strength).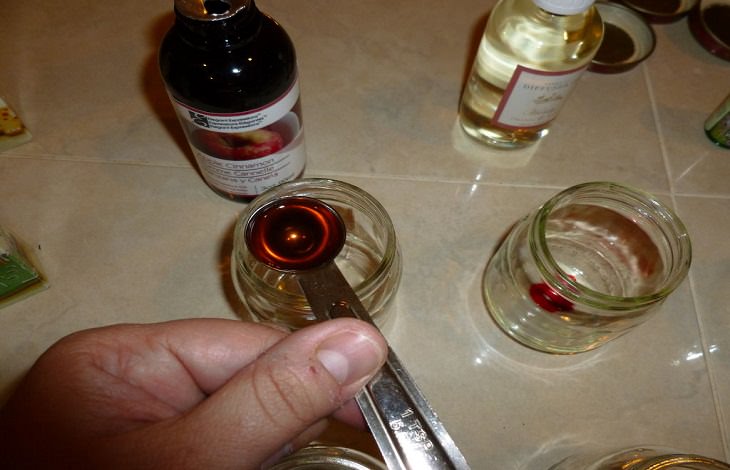 Preparation of the air freshener:
1. Boil one glass of water in a pot over medium-high flame and add all the gelatin powder.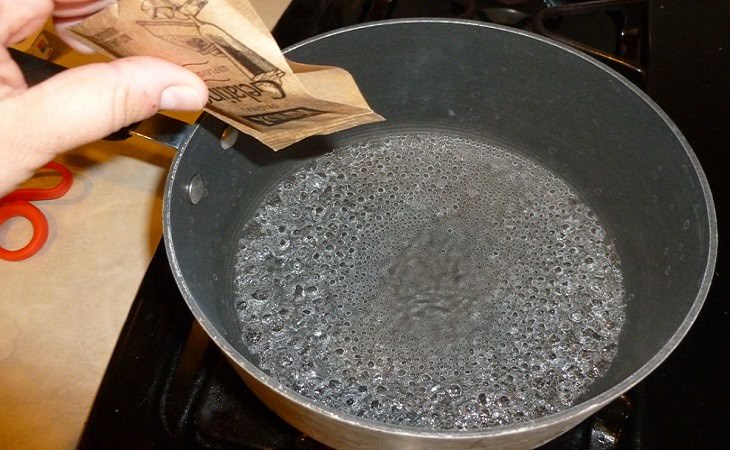 2. Mix the gelatin and water thoroughly with the whisk until the gelatin is fully dissolved.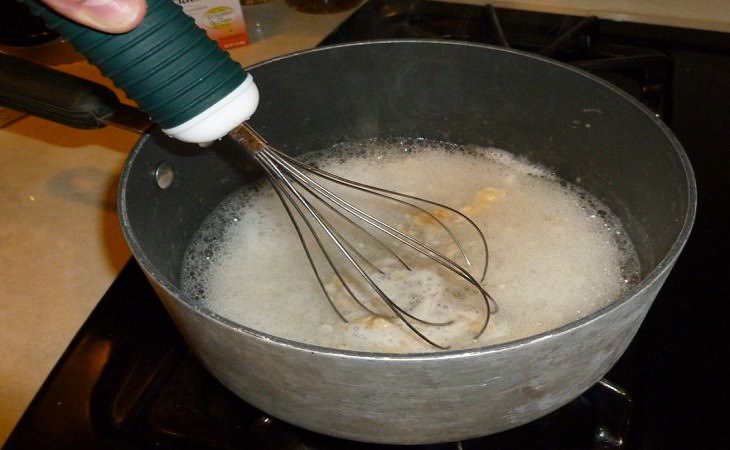 3. After the gelatin has completely dissolved, add the second glass of water and the salt. Mix well until the salt is dissolved.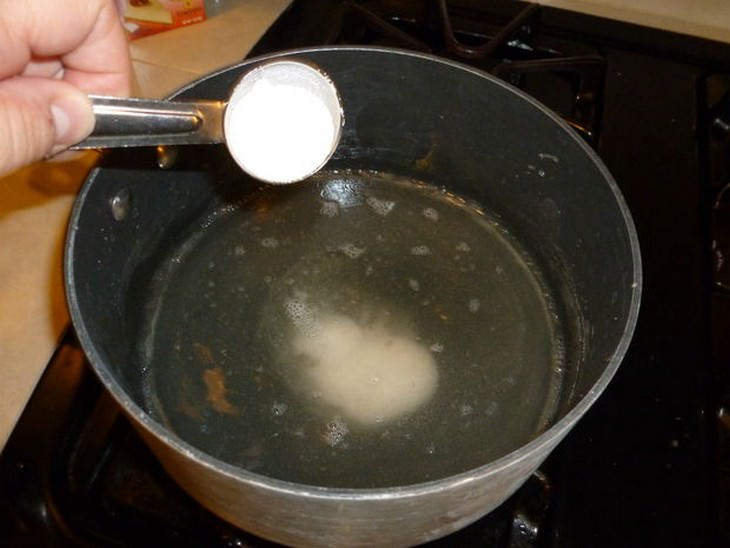 4. Once the sale it dissolved, remove the pot from the heat, cool the mixture for several minutes and pour it evenly between the jars that you prepared using the funnel.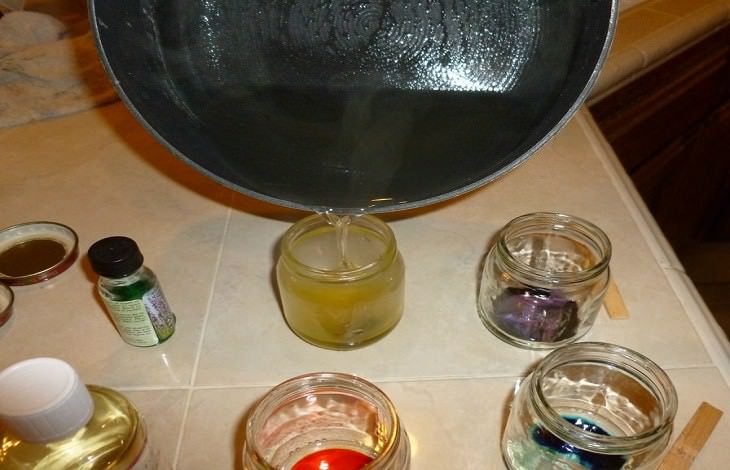 5. Mix the mixture in the jars with a toothpick or wooden skewer until the food coloring and essential oil are both well mixed into the gelatin mixture.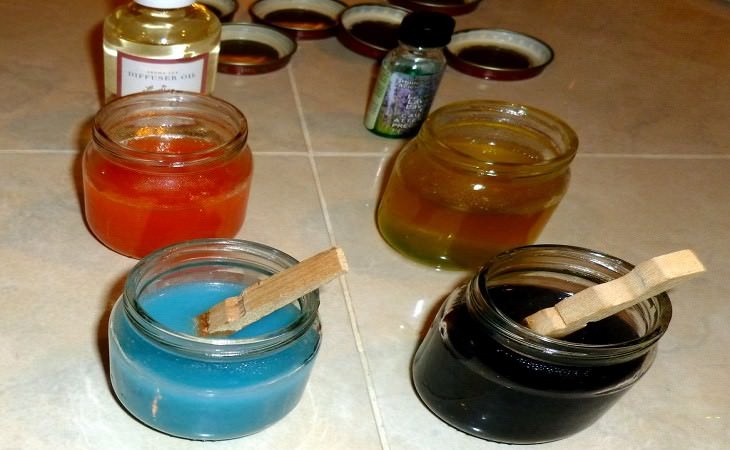 6. Cool the jars for 24 hours, decorate them with colored ribbon or any other decorative material and place them in any area of the house you want.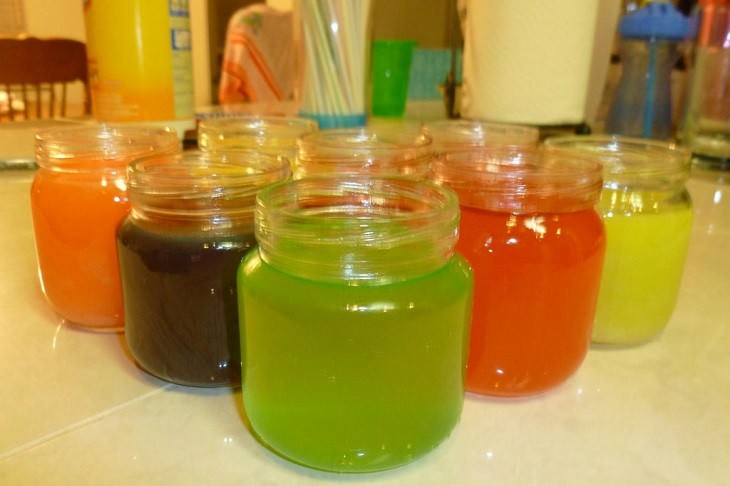 Please note:
Essential oils are sensitive to heat and therefore it is recommended to wait until the mixture's temperature drops below 80-90 degrees before pouring it into the jar.

The salt is intended to prevent the formation of mold in the gel and therefore it is important not to skip it.

Once the gelatin begins to solidify, it is important to pour it quickly into the jars and mix it well. So that the gel will be uniform and won't be destroyed during the mixing process.
image source: instructables