The health benefits of meditation have long been touted, but did you know that there are a ton of apps available to make getting into a good meditation routine so much easier? In this list, you'll find a meditation app to suit you, regardless of whether you use iOS or Android, or are a beginner or skeptic. Take a look:
1. Calm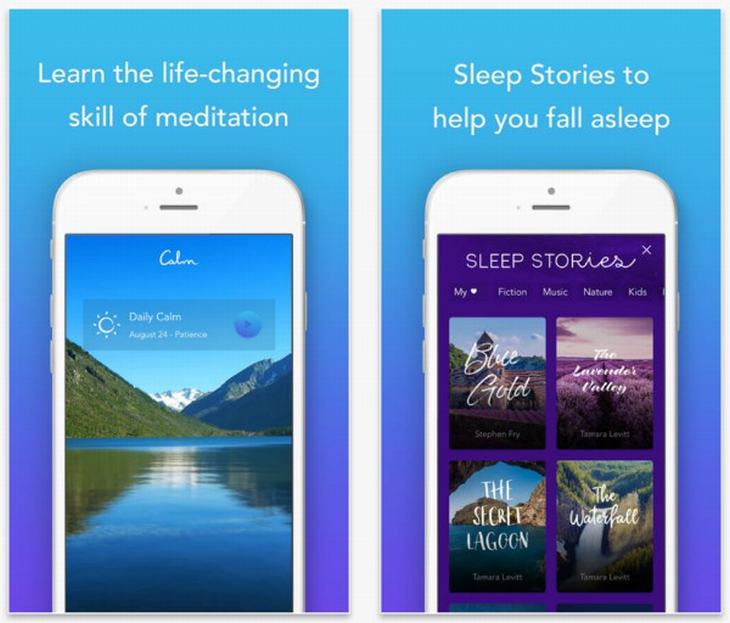 Price: Free with limited features; $12.99 per month; $59.99 per year; $299.99 lifetime
Get it on: iOS, Android
Apple actually designated this app as its App of the Year back in 2017. It comes with a 10-minute a day program to get started, as well as other programs that last 7 and 21 days respectively. Individual meditations range from 3 to 25 minutes long, which allows you to choose one to fit your day no matter how busy you are. There are also adult bedtime stories to enjoy, nature sounds to drift away to, and guided breathing exercises to follow.
2. Headspace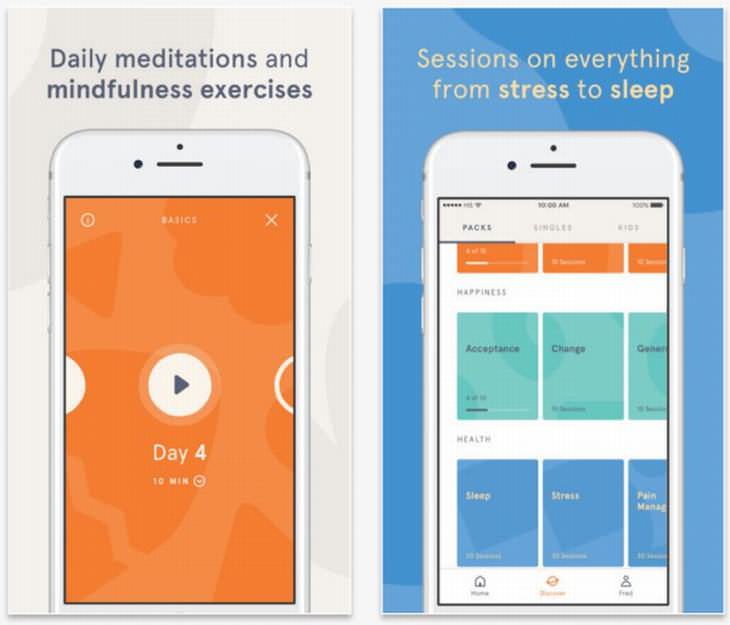 Price: Free with limited features; $12.99 per month; $94.99 per year; $399.99 lifetime
Get it on: iOS, Android
Calling itself a "gym membership for your brain", Headspace features meditations that are arranged into packs centered on specific themes, and there's even a section for kids to enjoy. A 10-day free meditation pack on the basics will get you started before you begin to explore packs covering the themes of health, happiness, work and performance among many more. You can also keep track of your progress with the stats pages and rewards system.
3. buddhify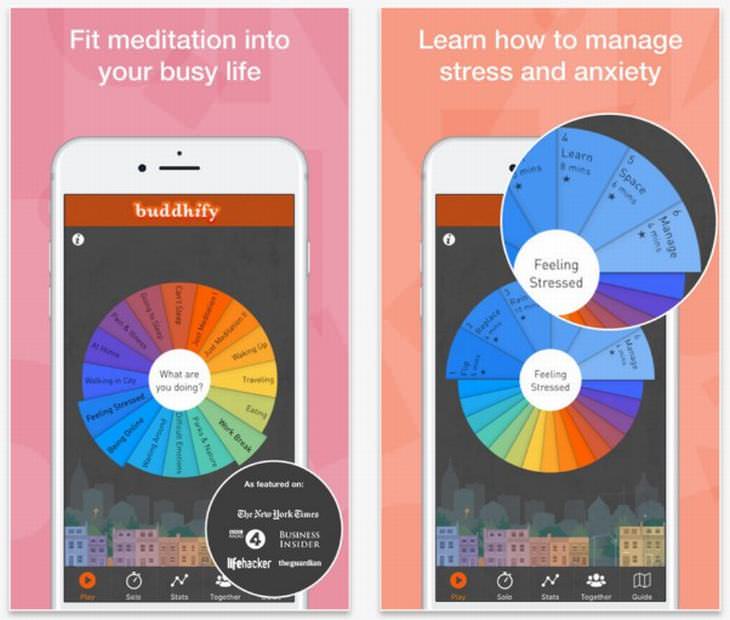 Buddhify works by asking you what you're doing, then having you select from a color wheel of symptoms and daily activities as a response. Once you do this, the app gives you a meditation to fit your specific moment and activity. If that isn't enough to convince you, there are also 80 custom-guided meditations so you're able to find your favorite ones with ease.
4. Insight Timer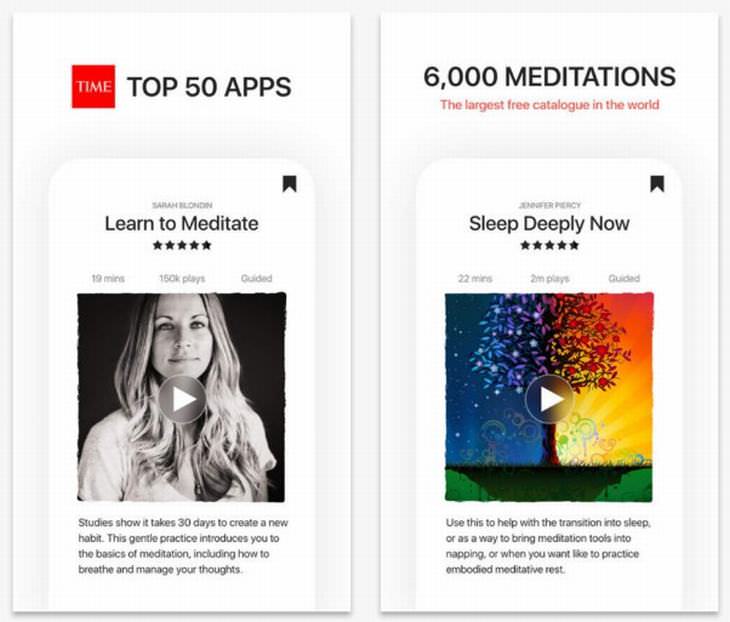 If customization is the name of the game for you, then Insight Timer will be perfect. The app allows you to customize the length, intervals, and bells of your meditations, but you can also enjoy one of 7,000 free guided meditations if you just want to chill out. A unique element of this app is that you can join community groups to access specifically-themed meditations and community experiences.
5. Stop, Breathe, & Think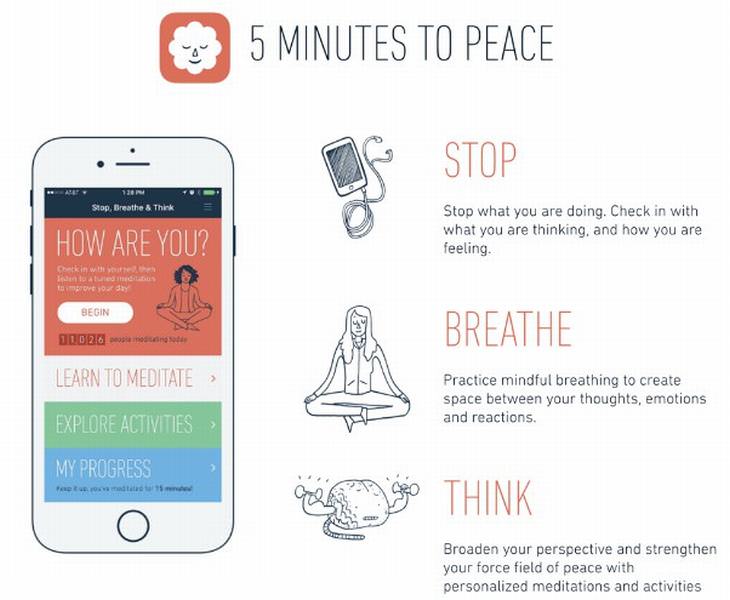 Monitor your wellbeing over time with this app, which makes it perfectly easy for you to check-in with yourself and check on your mood. All you need to do is update the app with your mental state, and in return, it gives you a tailored list of meditations to try. You can review how your feelings fluctuate over time, thus allowing you to better respond to stressful periods in your life. There are also more than 55 custom meditations, a meditation timer and the coveted mood tracker to try.
6. 10% Happier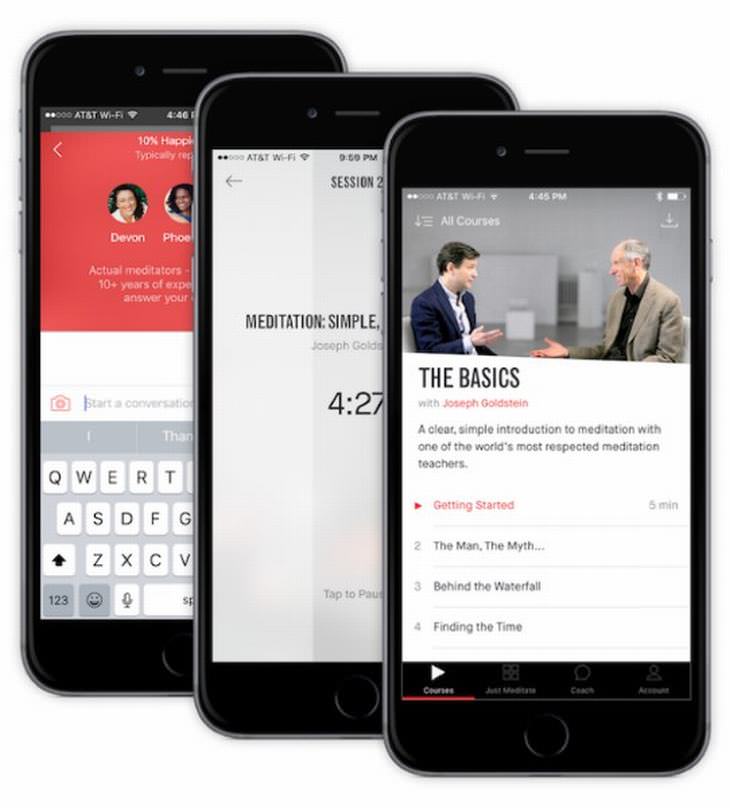 This app is based on a book of the same name written by ABC News correspondent, Dan Harris. It takes a more scientific approach toward meditation than similar apps, and this allows you to learn about why meditation is good for you according to the facts, then try it for yourself. The app also hosts guided audio meditations for coping with stress and anxiety, as well as for specific activities.
7. Aura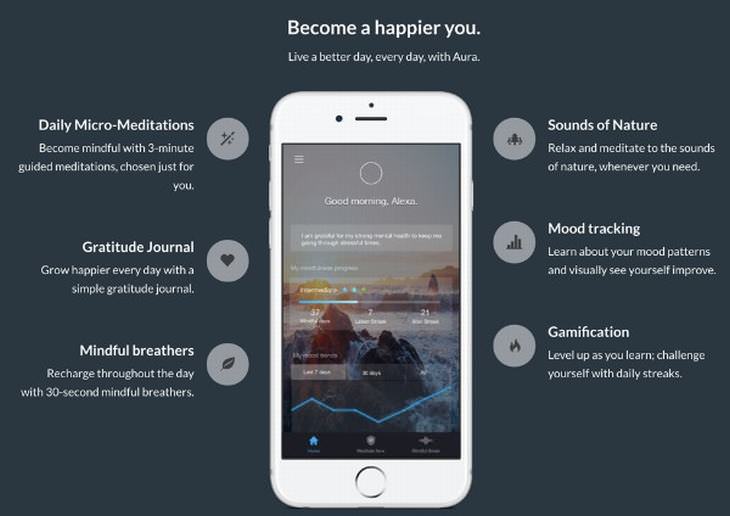 Price: Free with limited features; $7.99 per month; $29.99 per 6 months; $399.99 lifetime
Get it on: iOS, Android
Another award-winning app on our list is Aura, which was named the #1 New App of 2017 by Apple. It's a mindfulness app for those who feel stressed and anxious. You start off with a new three-minute meditation every day, and there's even a gratitude journal to fill in so that you can reflect on the good stuff that happens in your life. Meditations last from three to 10 minutes, and are designed to help you with your mood regardless of what struggle you're going through.
8. The Mindfulness App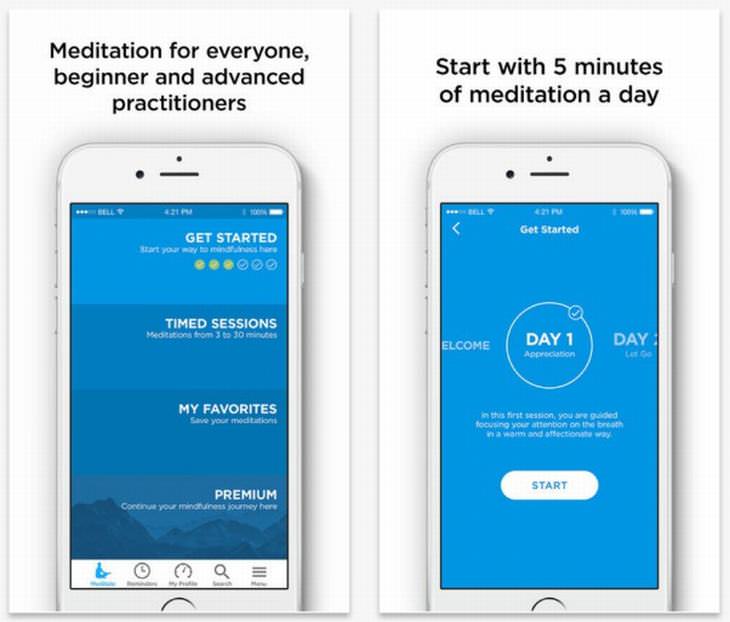 Get started on this app with a five-day guided practice and introduction before you move on to meditations that last from three to 30 minutes. You can schedule reminders, as well as use the journey tracker and customizable timer. This app is great for adopting and keeping up with the life-changing habit of meditation.
9. Smiling Mind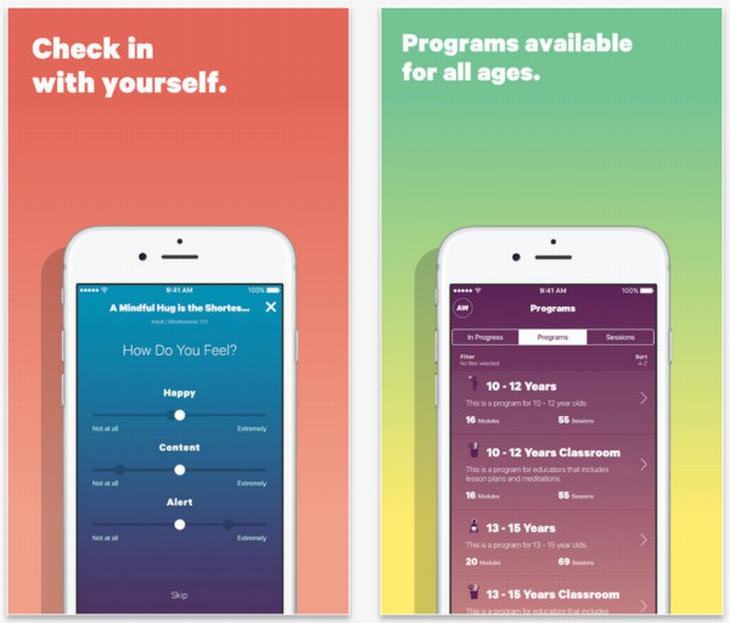 Developed in conjunction with psychologists and healthcare professionals, this app contains approaches to meditation that are backed by science and easy to learn. Meditations are organized into different age groups and audiences to suit children, adults, employees and students alike. You can also check in with yourself and keep track of your emotions over time thanks to the built-in statistics dashboard.
10. Welzen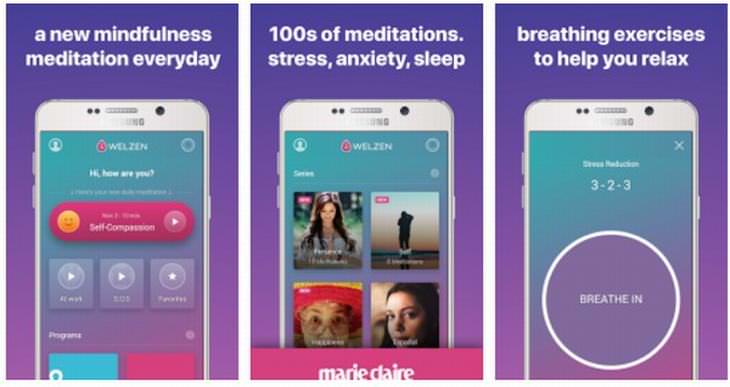 Price: Free with limited features; $9.99 per month; $59.99 per year; $149.99 lifetime
Get it on: iOS, Android
Welzen will ensure that you begin each day in the right state of mind with its curated 10-minute meditation. There are also micro and SOS meditations to try if you need a mental boost or a quick calming session. Meditations are packaged in programs with specific intentions, subject-specific series and single meditations that range from five to 20 minutes.