Dubai is one of the most extravagant destinations in the world, and the emirate will continue to cement its reputation with the opening of a hotel that has – wait for it – its very own rainforest.
The Rosemont Hotel and Residences is due to open this year and will contain no less than 2 million square feet of hotel, residential and leisure space, as well as an artificial beach and a glass-bottomed pool suspended above the city's streets.
Consisting of two 47-story towers, the project was designed by ZAS architects. One of the towers will contain the hotel, whereas the other will contain some 280 residential properties. All of the entertainment facilities, including the 75,000-square-foot rainforest, will be located in the podium at the base of the two towers. Take a look at this $550 million stunner of a development:
On arrival, guests will be greeted by giant, dynamic 3D projections to make them feel as if they're in the middle of a rainforest or a huge aquarium.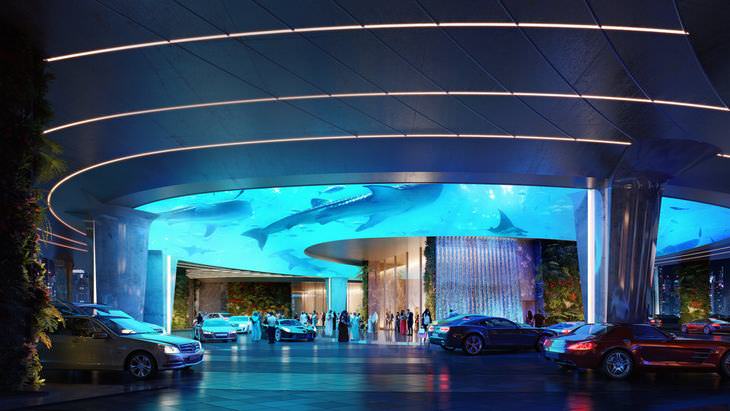 The luggage handlers in the foyer will be robotic rather than human.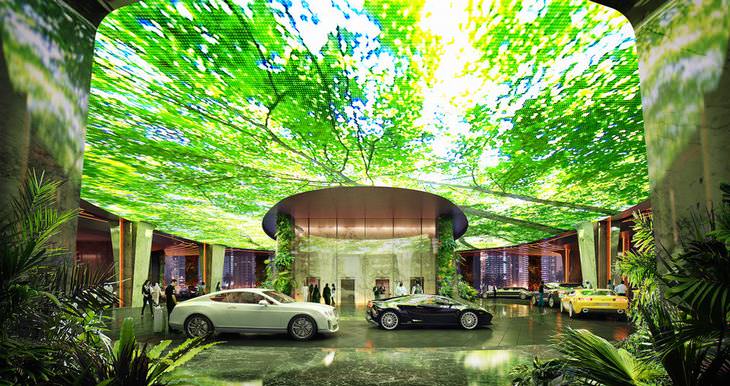 Just a few of the on-site amenities include a bowling alley, trampoline, and laser tag arena. The hotel will be operated by Hilton Worldwide.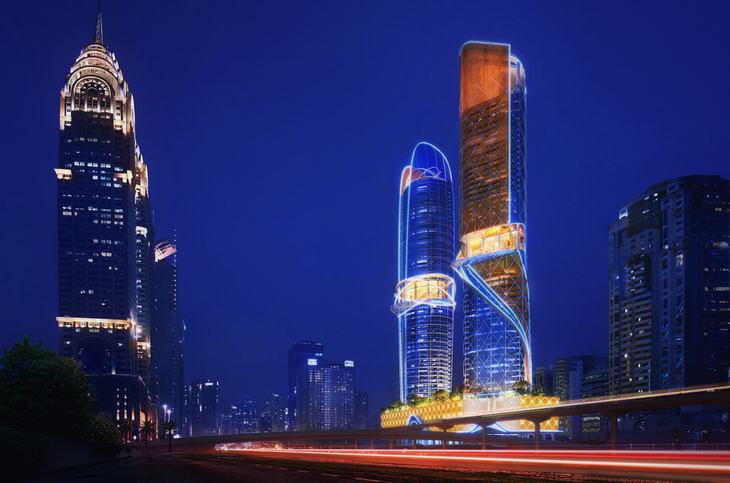 The hotel's main attraction is a 75,000-square-foot jungle complete with waterfalls, streams and sensory rain system to mimic an actual rainforest climate.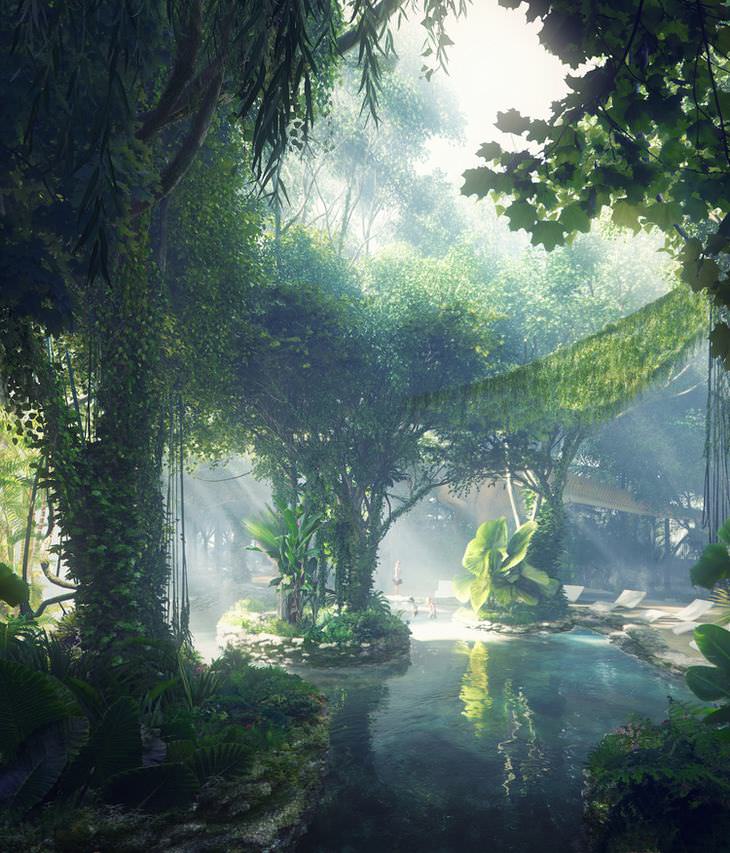 Deep in the artificial rainforest, guests will find a "prehistoric Jurassic-inspired marsh", a splash pool, a sand-less beach, and rainforest cafe.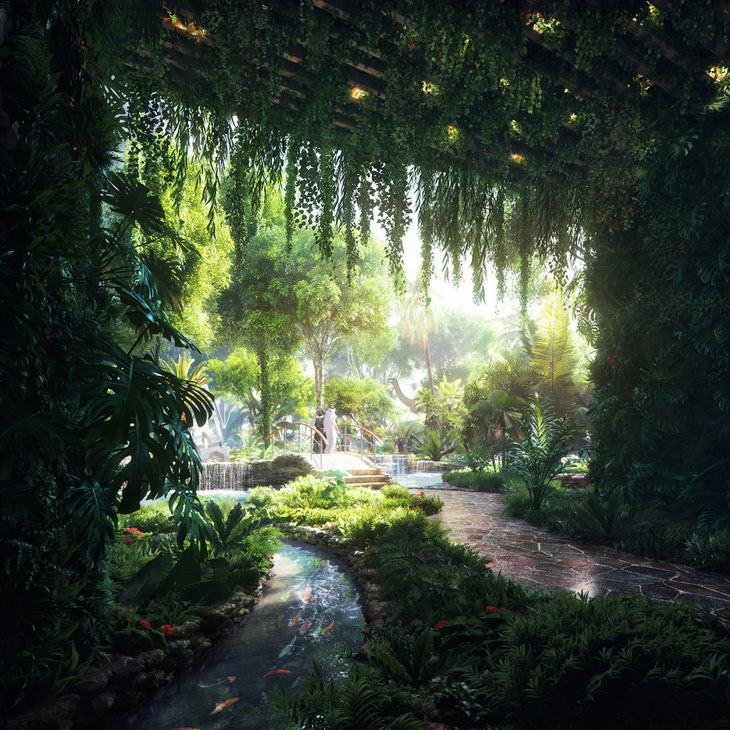 It'll undoubtedly be a spectacular sight when it's finished.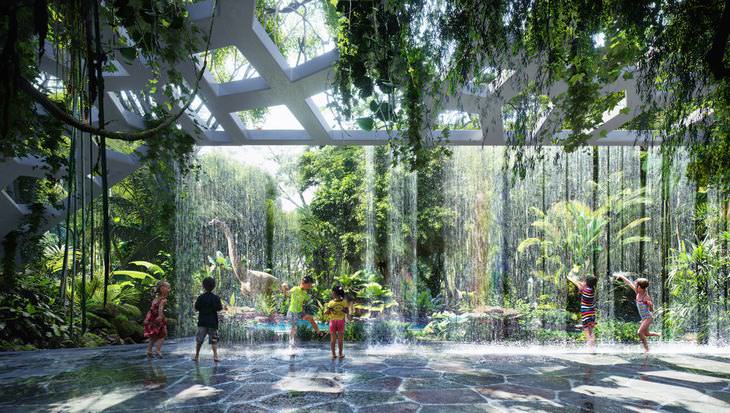 The 25th floor will be home to a glass-bottomed infinity pool dangling high above the streets of Dubai.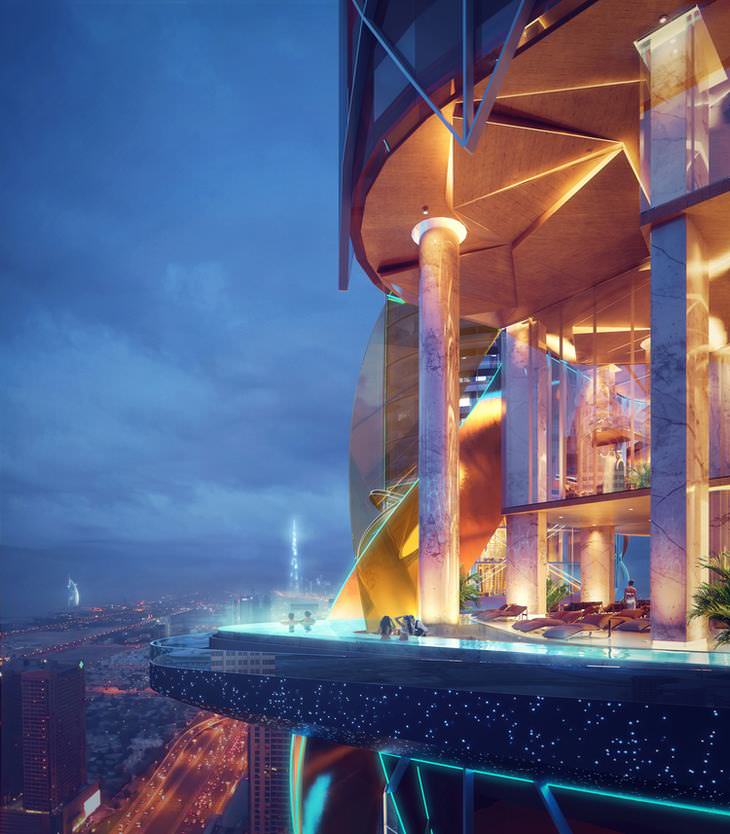 What's more is that the pool will be coated in starry lighting, and there will be an ultra-luxury spa and health club connected to it.