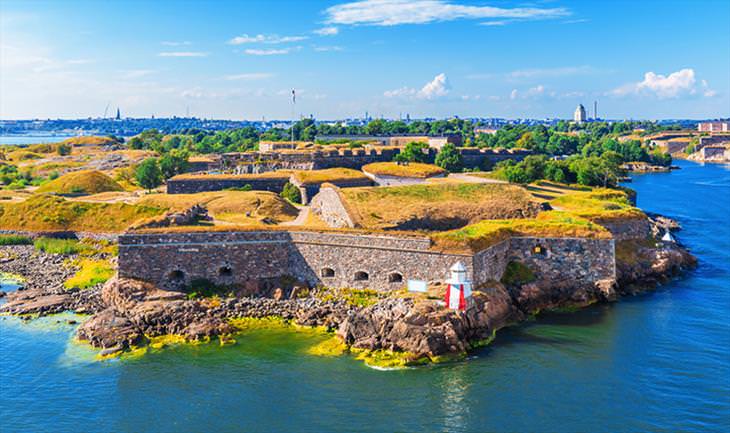 This spectacular fortress was built during the Swedish reign of Finland. It's actually built upon six different islands and was designed as a military fortress. It's located at the mouth of Helsinki Harbor, and construction was started in the 18th century. Following Finland being granted its independence in 1917, it was renamed Suomenlinna Fortress, which translates literally as the Fortress of Finland. Over 800 people live within its confines today.
9. Urho Kekkonen National Park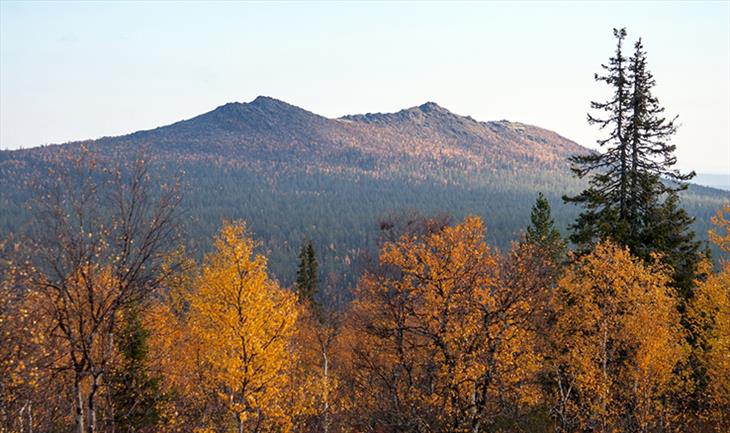 The second-largest national park in Finland is home to some incredibly diverse landscapes and is a magnet for hikers, trekkers, and skiers. Some indigenous Sami people still live in the area, and there are reindeer and husky safaris to be enjoyed in the park. It stretches all the way to the Russian border. Discover clear streams, deep gorges and rolling hills that change dramatically in color from season to season.
8. Skiing in Levi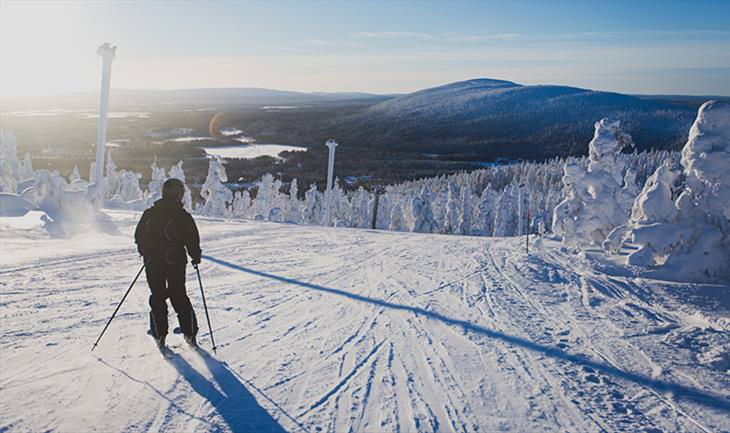 If you're a keen skier, then you'll absolutely love Levi. Its world-class slopes are almost empty for nearly the entire year, and there are no lines for chair-lifts to speak of. In addition, there's plenty of regular snowfall in the area, coupled with modern facilities. Dining and nightlife options are abundant, and even if skiing is not your thing, there are plenty of other snow-related activities to enjoy in the vicinity. These include snowmobiling, husky and reindeer safaris and snowshoeing. Also be sure to check out the nearby Levin Iglut Resort, which is home to numerous glass-roofed igloos.
7. Olavinlinna Castle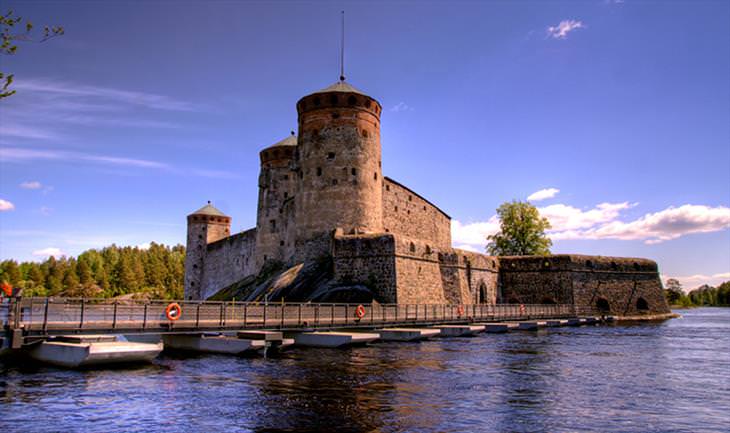 Built to protect the Savo region from would-be Russian invaders, the magnificent Olvinlinna Castle is built on an island overlooking Lake Saimaa. Furthermore, the castle has held an annual Opera Festival every year since 1912, attracting guests from around the world. It's open to the public daily and offers an impressive guided tour so that you can learn all of its secrets.
6. Old Porvoo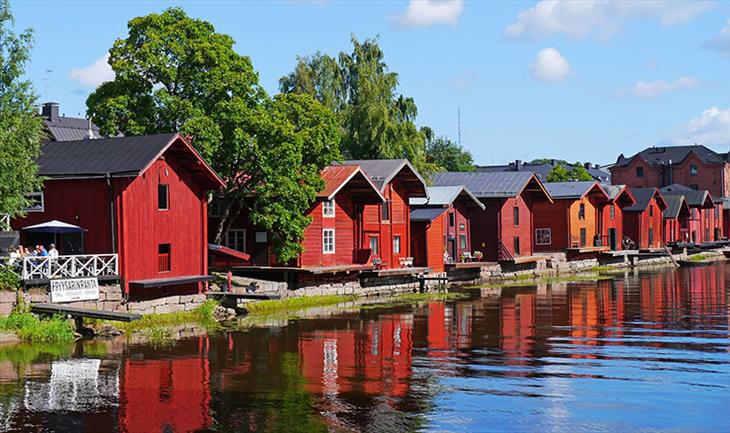 The iconic ruby red wooden houses that line the Porvoonjoki River are a hallmark of Porvoo, the second-oldest town in Finland. The river itself flows out into the Gulf of Finland and connects Porvoo to the Finnish capital, Helsinki. You can even take a steamboat between the town and the city during the summer. Cobblestone streets and wooden houses abound in Porvoo, as are fashionable shops, restaurants with open-air patios, idyllic parks, and picturesque landmarks. The town is best enjoyed on a weekend trip from Helsinki.
5. Experience a Finnish Sauna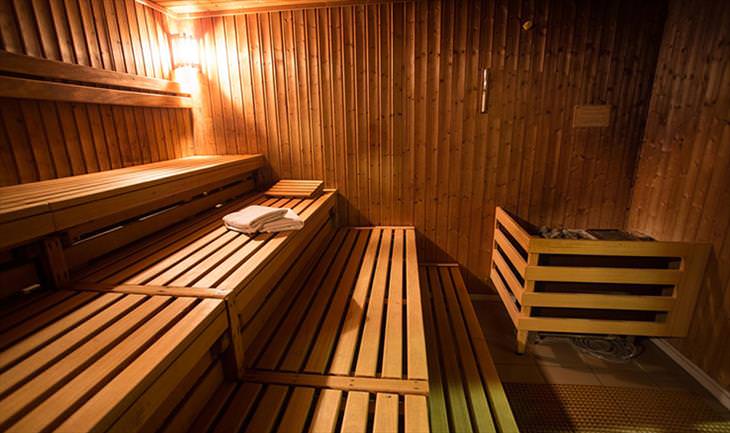 Did you know that almost every house in Finland has its own sauna? Well, now you do. Saunas are a national tradition in Finland, and the Finns actually invented the concept. They essentially consist of a wooden room that's heated by steam from hot rocks. All you need to do is take a shower before entering one, wrap yourself in a towel or robe, enjoy the steam and jump in a lake or river afterward. Even if you don't know a local or two to enjoy this experience with, many resorts offer it for their guests.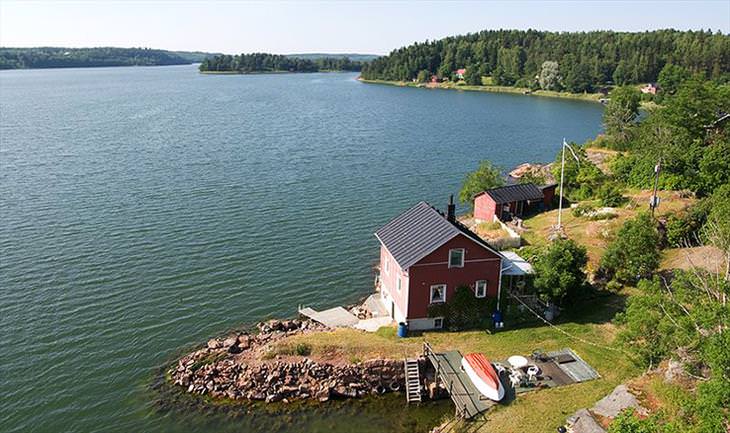 Swedish speakers are in the majority over Finnish speakers in the Aland Islands, making this tiny region the only one of its kind in Finland. It has a well-developed transport infrastructure, so you can travel between the islands with ease. Mariehamn, the Aland Islands' capital, is well worth a visit, as are various medieval ruins. There are also numerous deserted islands to explore. The gorgeous seascapes outside Mariehamn are also not to be missed.
3. Lake Saimaa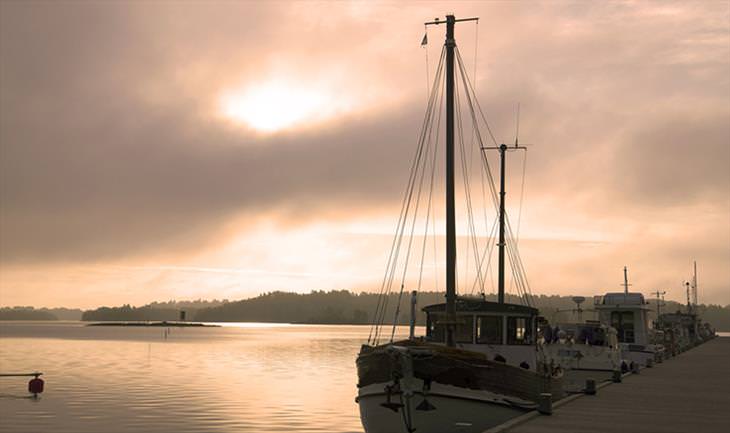 Finland's largest lake boasts more than 10,000 islands within its confines and features winding waterways, lush greenery, and dense forests. Finnish cottagers, tourists, kayakers and trekkers all flock here, and Lake Saimaa also happens to have a very rich history with steamboats. In fact, the Finnish used them to get around before cars were widely available. These days, however, life at Lake Saimaa is simply about slowing down and taking in the stunning scenery.
2. Snow Castle of Kemi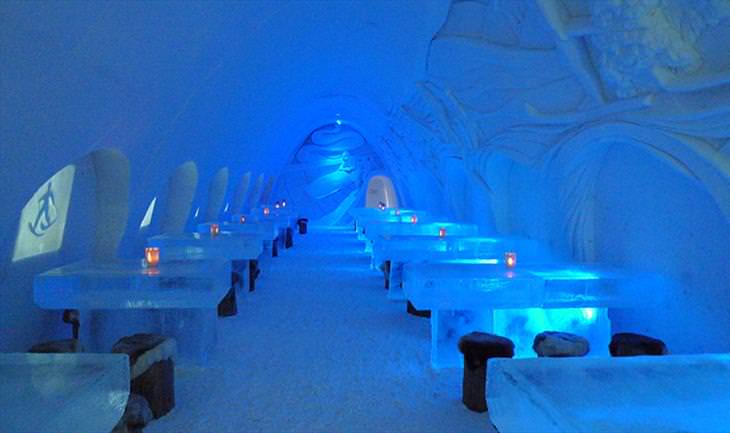 Kemi welcomes visitors to the world's largest fort made of ice that's rebuilt each winter (it melts in the spring). Slightly different architectural designs are employed each time the fort is rebuilt. There's a hotel, restaurant, art gallery and even a chapel. In fact, visitors from around the world visit the latter specifically to be married or to have their child christened in it. The so-called Snow Castle is open between January and April, but a Snow Castle to last the entire year is on the cards for 2019.
1. Northern Lights in Lapland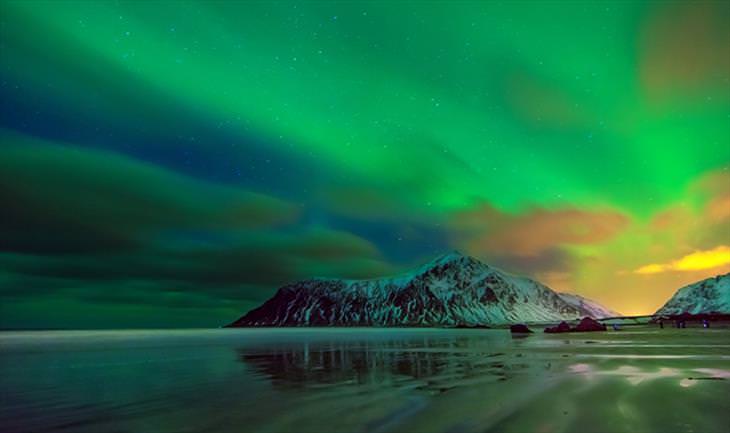 The Northern Lights are nothing short of a "bucket list" attraction for everyone to enjoy at least once, and Lapland is probably the best place to enjoy them from. A clear and starry winter's night offers visitors the best chance of seeing this stunning phenomenon, which features hues of green, blue, yellow, purple and red dancing across the sky. Needless to say that you'll feel as if you're in a fairytale when witnessing them.