10. Flathead Lake, Montana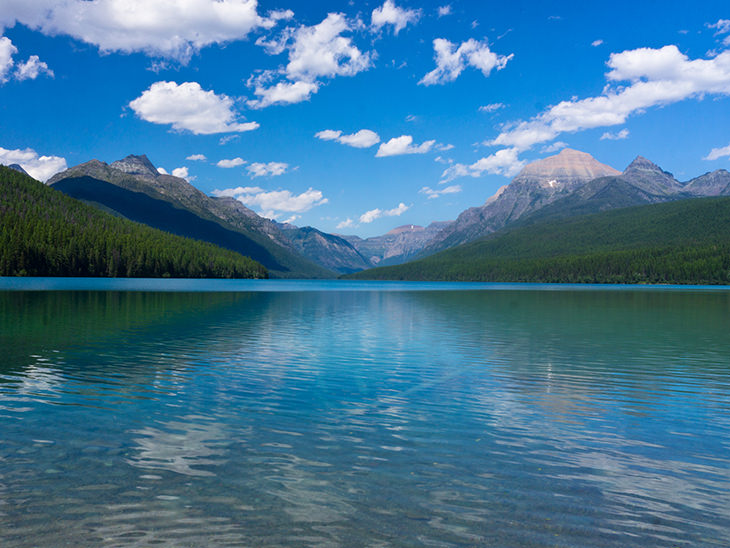 Covering 188 square miles, Montana's Flathead Lake is the largest freshwater lake west of the Mississippi. It's surrounded by a natural wildlife refuge and six state park. A must-visit is Wild Horse Island, which spans 21 acres and is home to herds of wild horses.
9. Lake Willoughby, Vermont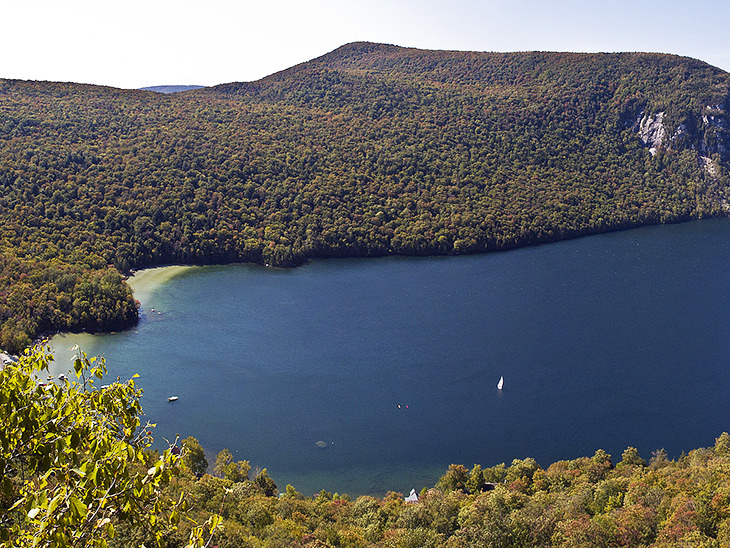 The second-deepest lake in Vermont after Lake Champlain is often referred to as the Lucerne of America. This is because it greatly resembles a fjord. The weather at the lake is cool year-round, and you can enjoy a state park with more than 20 hiking trails at its southern end.
8. Lake Jocassee, South Carolina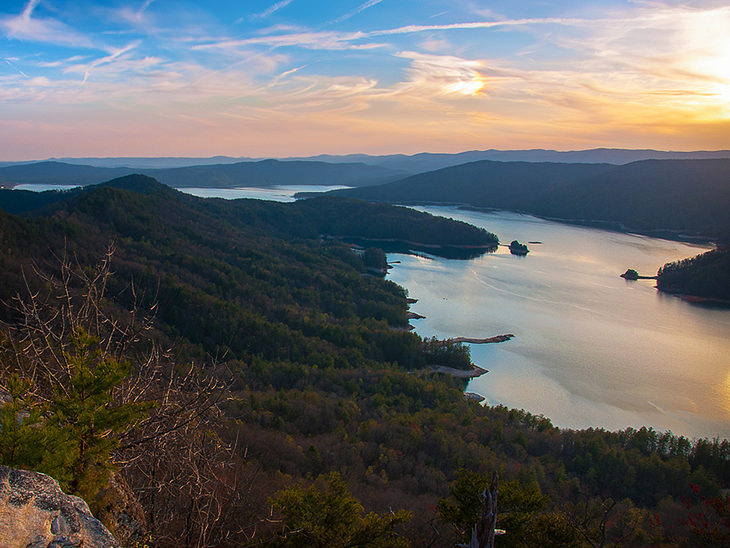 Situated in South Carolina's Devil's Fork State Park, this 9,000-acre body of water is fed by numerous mountain streams and waterfalls. It's a great spot for trout fishing, and hikers can enjoy stunning views of the lake from the surrounding hills.
7. Lake George, New York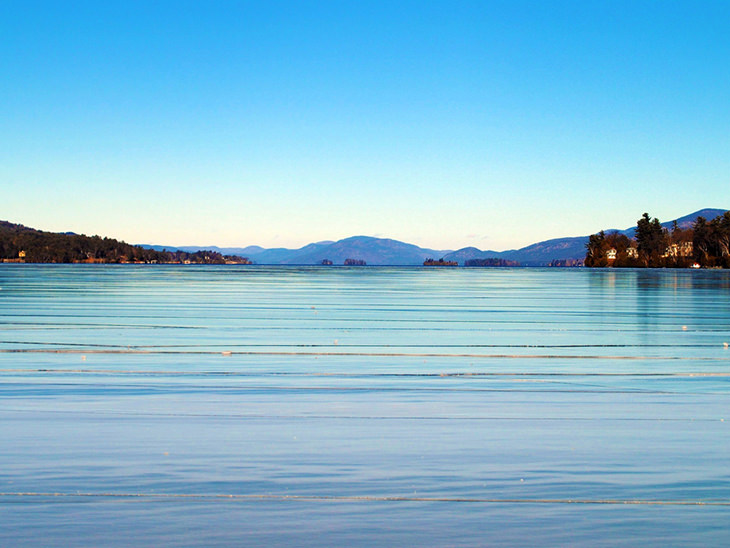 The "Queen of American Lakes" spans some 45 square miles and is renowned throughout the United States for its clear water. What's more is that it's home to more than 170 different islands. If you visit Lake George, be sure to take in the views from the mountains, and do a spot of lakeside dining.
6. Lake Tahoe, California/Nevada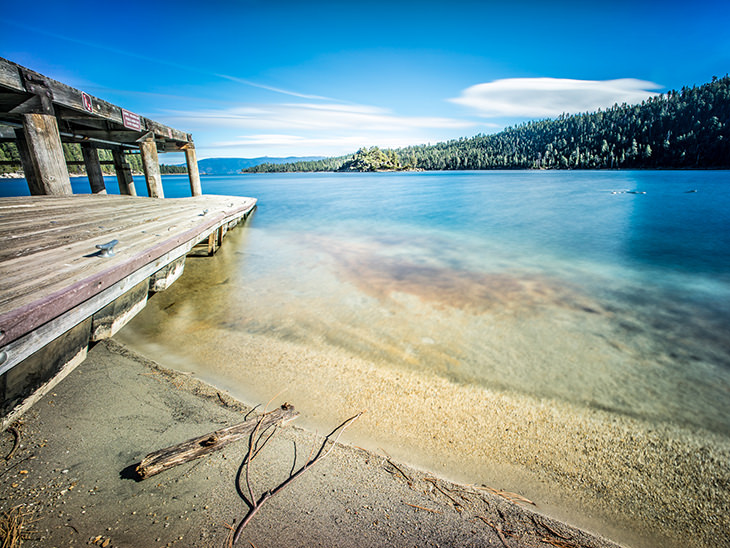 Located in the fault basin on the California-Nevada border, Lake Tahoe is so clear that you can often see some 75 feet into its depths. That's not saying you'll see to the bottom, however – the lake is 1,640 feet at its deepest point. The views from California's Emerald Baby State Parks will take your breath away.
5. Maroon Lake, Colorado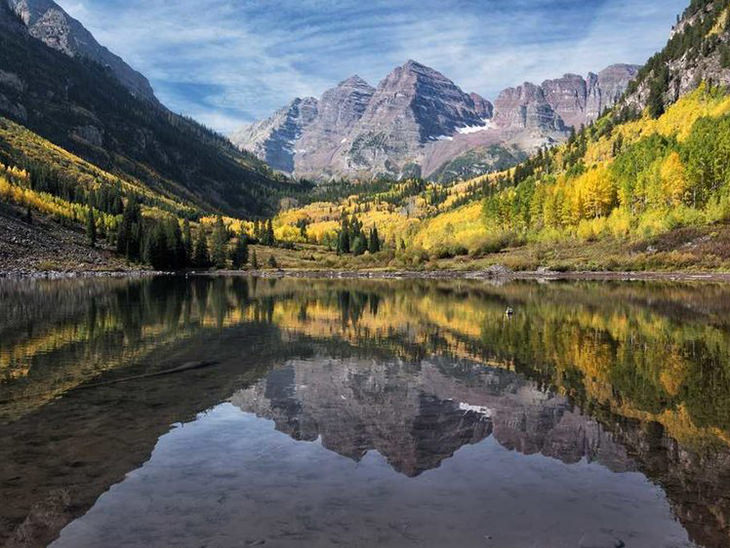 The Maroon Bells are two 14,000-foot peaks in the Elk Mountains that appear to straddle Maroon Lake. They are truly a sight to behold. The lake is also popular with photographers thanks to its highly reflective surface, which allows new perspectives of the stunning mountains.
4. Mono Lake, California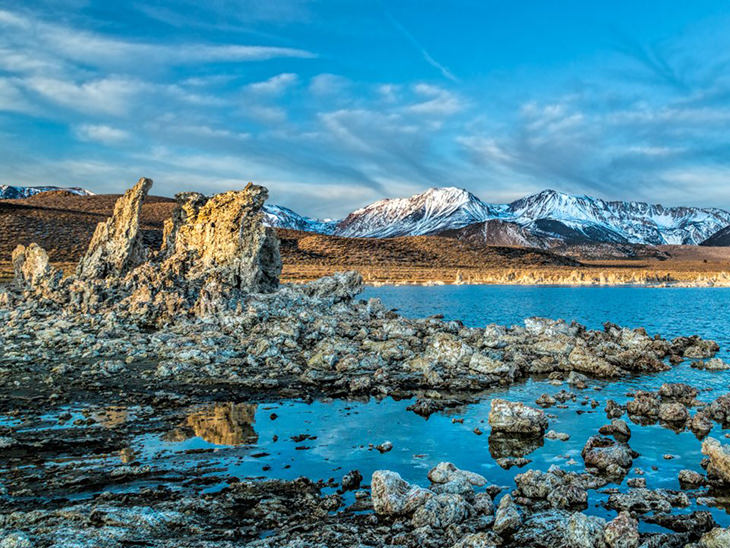 Mono Lake is over a million years old and is known for calcium-carbonate knobs that stick out from its surface known as tufa towers. The lake spans some 65 square miles, and its otherworldly landscape is a magnet for photographers and birdwatchers. An interesting thing to note is that the lake's water is more saline than the ocean's.
3. Lake Powell, Utah/Arizona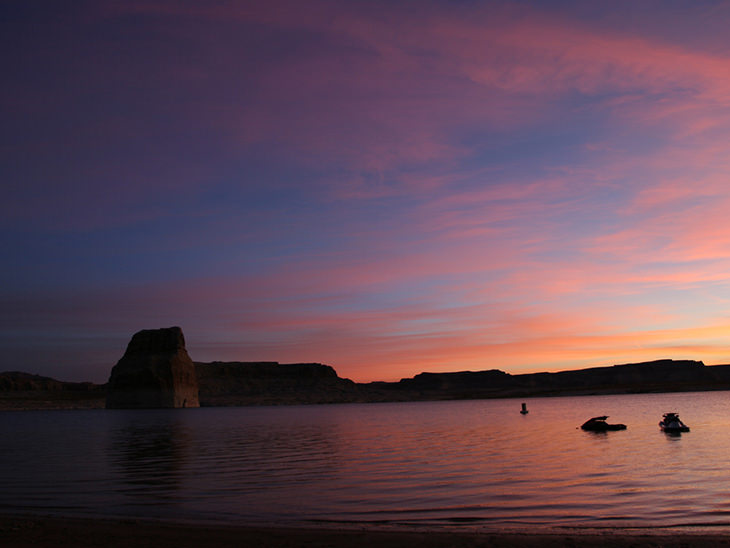 Spanning some 1,932 miles from southern Utah to northern Arizona, Lake Powell features crystal-clear water that contrasts with bright orange-colored canyons. More than 3 million visitors per year come to take in the sights, and there's also hiking and water sports to be enjoyed, not to mention some amazing sunsets…
2. Crater Lake, Oregon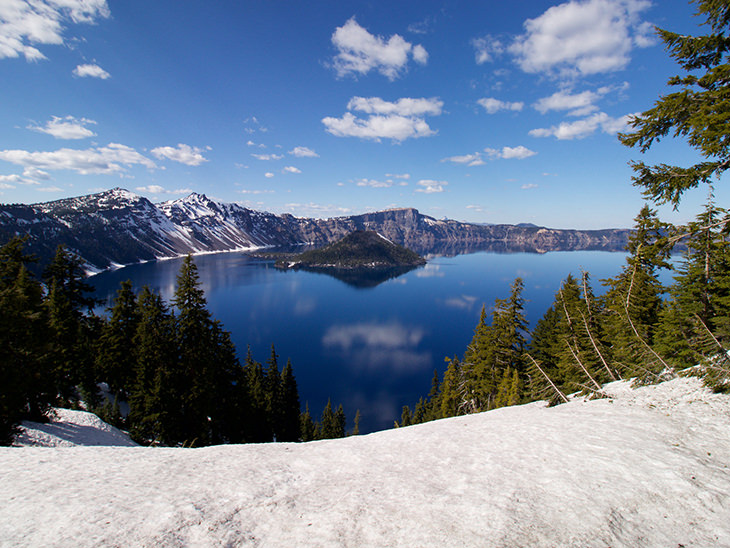 The deepest lake in the US was created when a volcano collapsed in on itself some 7,700 years ago. Crater Lake is also the ninth deepest lake in the entire world. It has a reputation for being so beautiful that travelers tend to describe it in single-worded exclamations! The surrounding Crater Lake National Park is also home to abundant wildlife.
1. Santeetlah Lake, North Carolina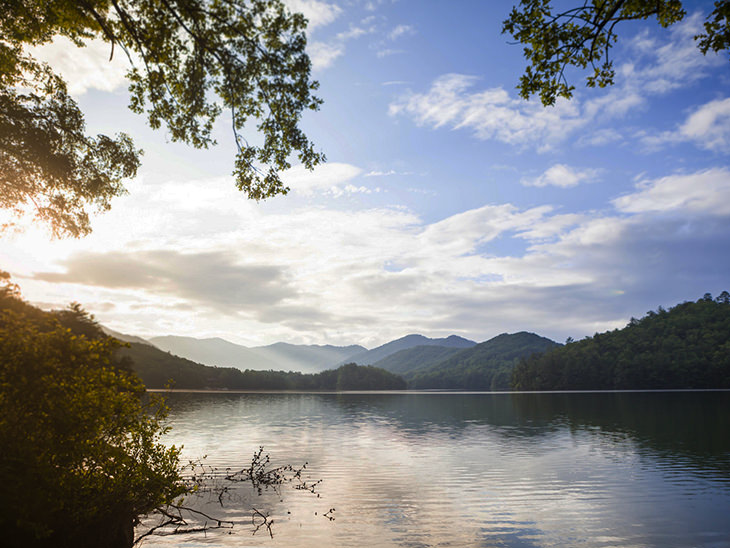 Although this lake is man-made, there's no denying just how beautiful it is. What's more is that it boasts some 76 miles of shoreline and 200 miles of hiking trails in its immediate vicinity. When you're in the area, you can also take in Joyce Kilmer Memorial Forest and the Great Smoky Mountains National Park.