The most popular cocktails contain alcohol and a lot of calories. This is why alcohol and diets are definitely not a good match. However, sometimes it's important to relax and have a good time with your friends. So, what do you do in this case? Well, you can easily replace them with lighter drinks that taste just as good as your regular cocktails, but contain a lot less sugar, meaning they won't spoil the results of your diet. Below are 10 alternatives to popular cocktails that are just as fancy and tasty as the most fashionable beverages:
1. Long Island Ice Tea (424 Calories) – Cosmopolitan (100 Calories)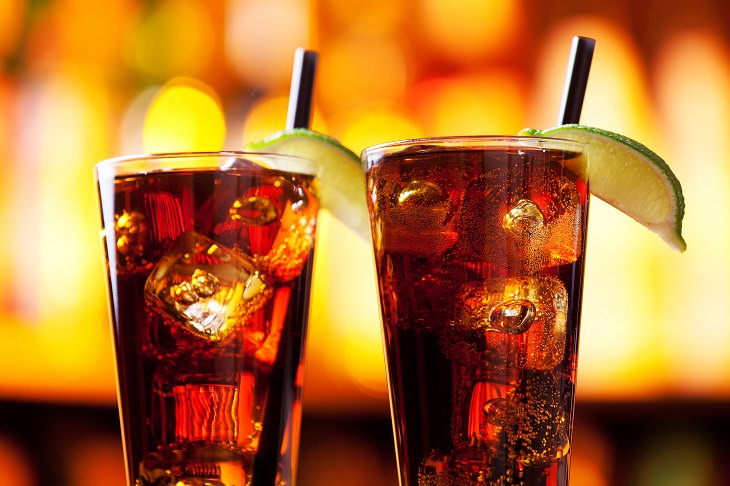 Long Island Ice Tea contains vodka, gin, tequila, rum, triple-sec, and Coca-Cola. This is why a standard glass of this drink (14 fluid ounces) contains 424 calories.
The Cosmopolitan, on the other hand, contains less alcohol and a little cranberry juice. It's tasty and a normal-sized glass of this drink (9 fluid ounces) contains around 100 calories.
2. Pina Colada (300 Calories) – Fuzzy Navel (120 Calories)
A Pina Colada contains a lot of pineapple and coconut, which is why there can be up to 300 calories in a standard glass (8 fluid ounces).
The cocktail which goes by the name Fuzzy Navel contains peach schnapps and orange juice, which makes it a great alternative with just 120 calories.
3. Mojito (242 Calories) – Martini (70 Calories)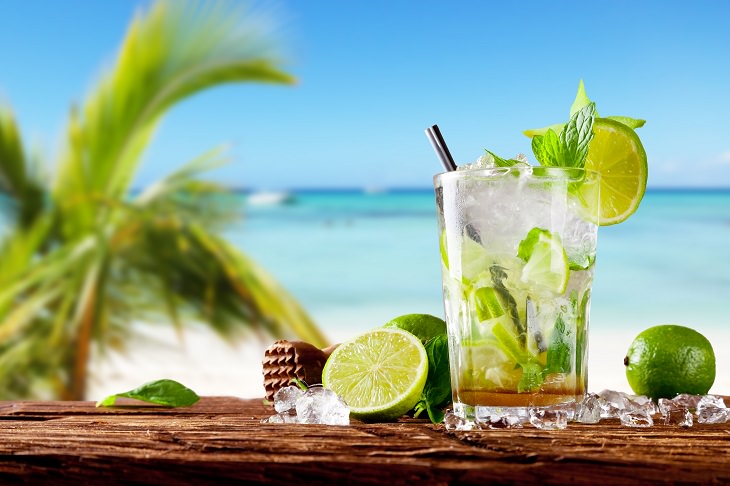 A mojito is one of the most popular beach drinks, but thanks to its high sugar content, a standard serving (9 fluid ounces), can have up to 240 calories.
Replace it with the less popular (but still tasty) Martini, which contains only 70 calories per 9 fluid ounces.
4. Gin and Tonic (170 Calories) – Gin and Slimline Tonic (70 Calories)
Gin and tonic is another favorite beach and club drink, but it has a high sugar content. Just 7 fluid ounces of this drink contains around 170 calories.
Slimline Tonic is another tonic beverage that has fewer calories. Gin and Slimline tonic looks the same as a regular Gin and Tonic, but it has only 70 calories per 7 fluid ounces.
5. Rum and Coke (210 Calories) – Rum and Diet Coke (115 Calories)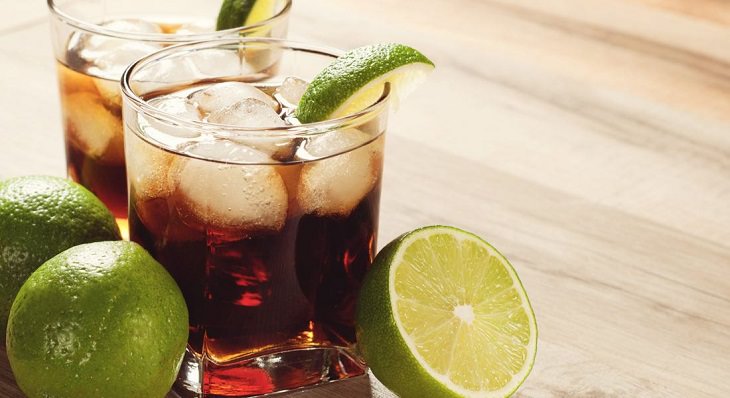 Rum and Coke is a very popular party drink, but 10 fluid ounces of this drink contains 210 calories.
To reduce the number of calories in this beverage, you can replace the regular Coke with Diet Coke. As a result, you'll have only 115 calories in 10 fluid ounces.
6. White Russian (208 Calories) – Daiquiri (140 Calories)
The White Russian became popular after the release of The Big Lebowski – the main character of this film drank it throughout the movie. However, it's not that good for you in terms of calorie content – 3 fluid ounces contain 208 calories.
The best alternative is a Daiquiri – a refreshing drink made with lime juice, mango, and rum. 3 fluid ounces contain just 140 calories.
7. White Wine (160 Calories) – Champagne (89 Calories)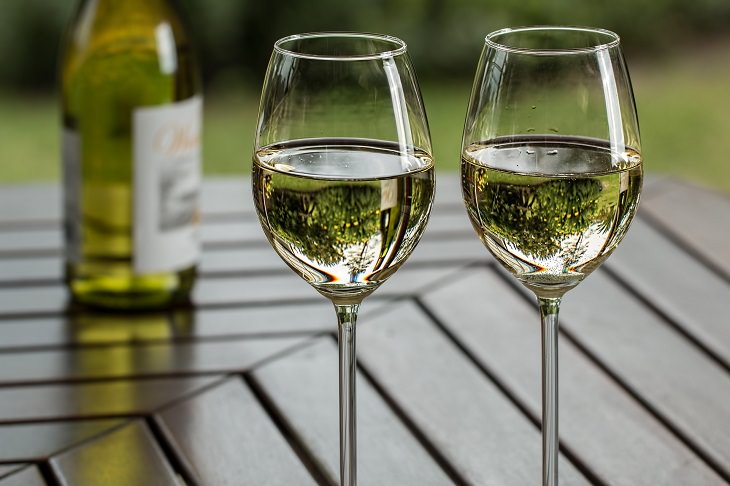 Wines can be different and the amount of calories in them depends on the type of grapes and additional sugar used. However, the approximate number of calories in 6 fluid ounces is 160.
Champagne can actually be considered a diet carbonated drink. One 4 fluid ounce glass contains fewer than 89 calories.
8. Gin and Tonic (175 Calories) – Lime Soda Indian Style (106 Calories)
Gin and Tonic is a carbonated drink that contains a lot of sugar – 9 fluid ounces of this drink contains around 175 calories.
Lime Soda Indian Style is the perfect alternative as it doesn't contain as much sugar, meaning there are 106 calories in 9 fluid ounces of this beverage.
9. Margarita (280 Calories) – Moscow Mule (120 Calories)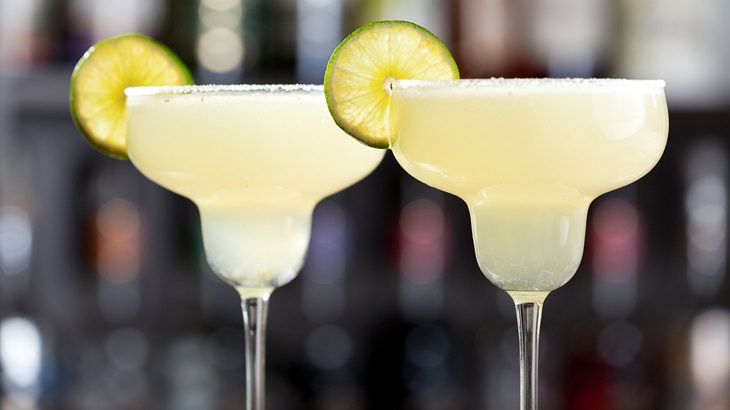 An 8 fluid ounce glass of Margarita contains 280 calories. In fact, a 100g slice of pizza has fewer calories than this drink – 253.
A great alternative is the Moscow Mule – it has only 120 calories in 6 fluid ounces.
10. Dark Beer (220 Calories) – Protein Beer (92 Calories)
There are thousands of different types of beers and each one has its own calorie content. The type of beer that contains the largest number of calories is dark beer. Just one pint of this drink contains 220 calories.
Protein beers are gaining in popularity due to the fact they have fewer calories – just 92. However, it can be quite tricky to get your hands on some.
Source: brightside
Images: depositphotos