There's a very thin line between being creative and ridiculous, and these restaurants have evidently stepped over it. We get it - competition in the food industry is fierce. You need to think outside the box to attract more customers than that Turkish Kebab shop down the road with questionable sanitary conditions. However, this doesn't mean that you have to serve your customers cocktails in an umbrella. Below are a number of examples of when restaurants went too far to try and impress their customers:
1.
White chocolate filled with miso, served on a flip-flop.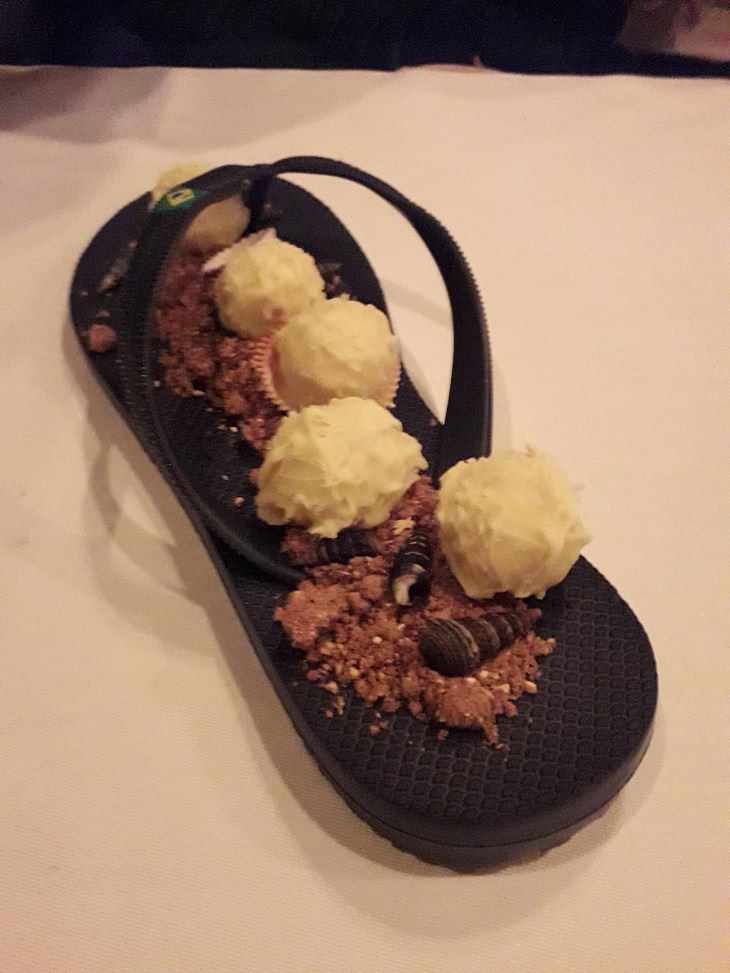 2. Apple pastry dessert served on an image of a plate... on an iPad.
3. Ravioli on a clothesline, as you do!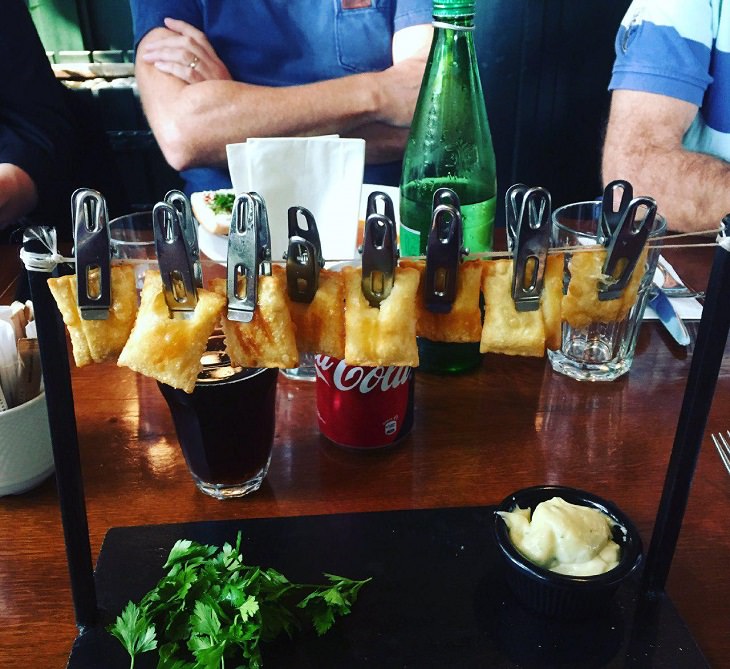 4. Who wouldn't want their cocktail to be served in an umbrella?
5. Caviar on a wooden hand? Yeah, why not?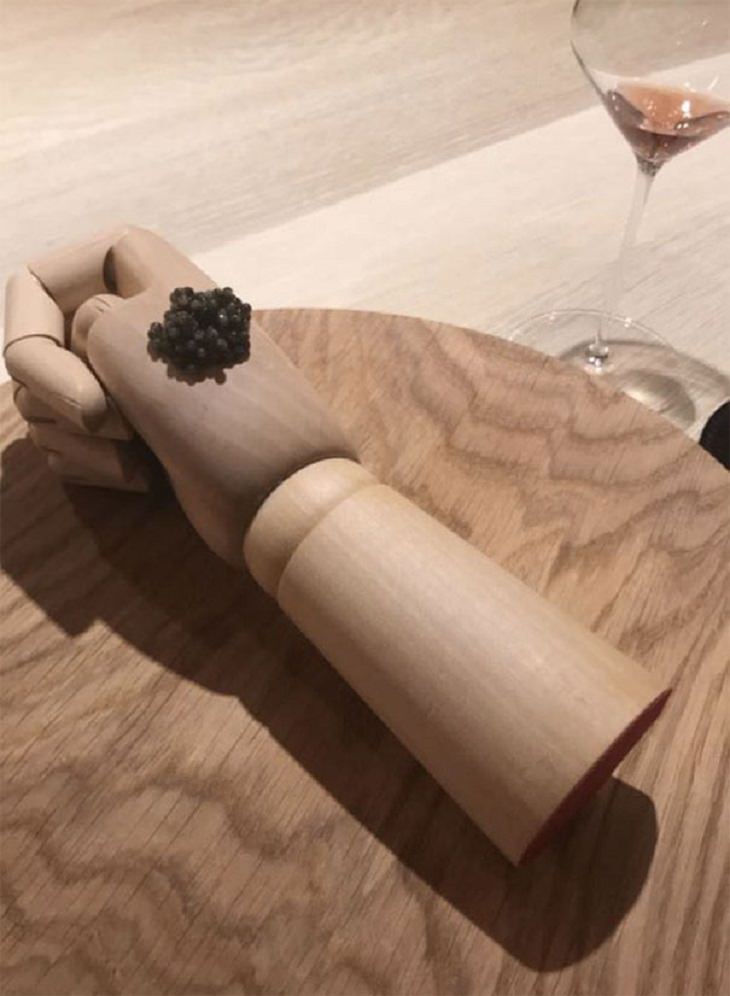 6. Nice! Some bread served inside some roadkill!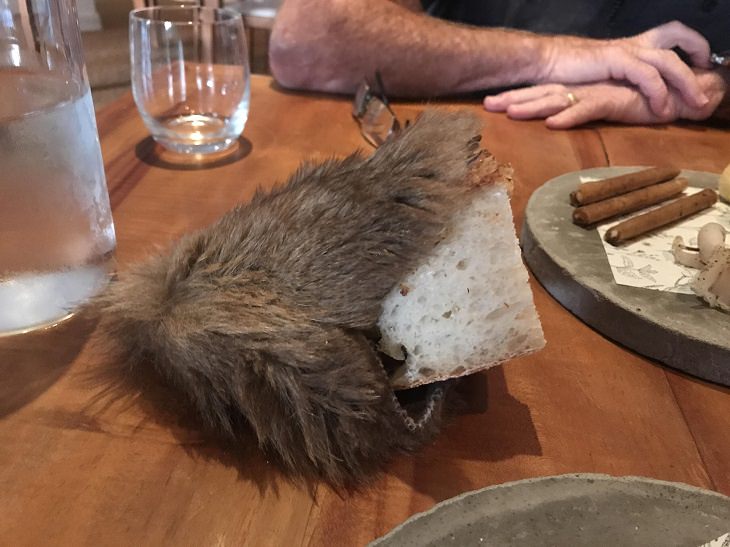 7. Don't need plates if the whole table is a plate!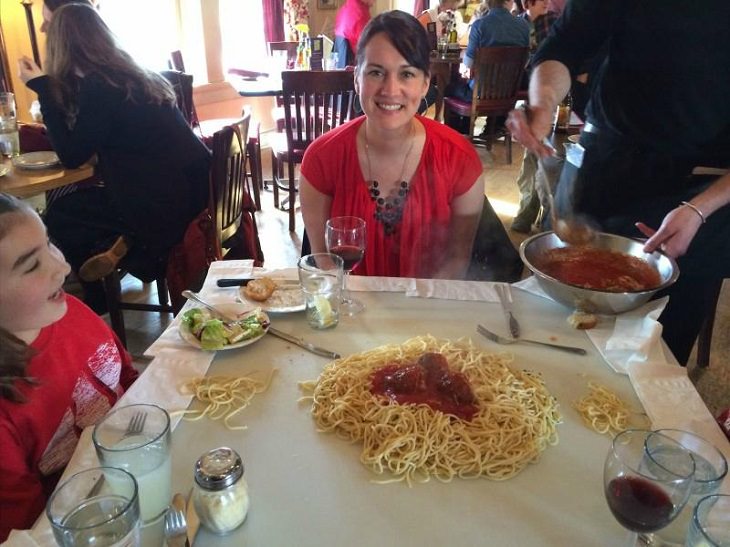 8. Onion rings served round a giraffe's neck.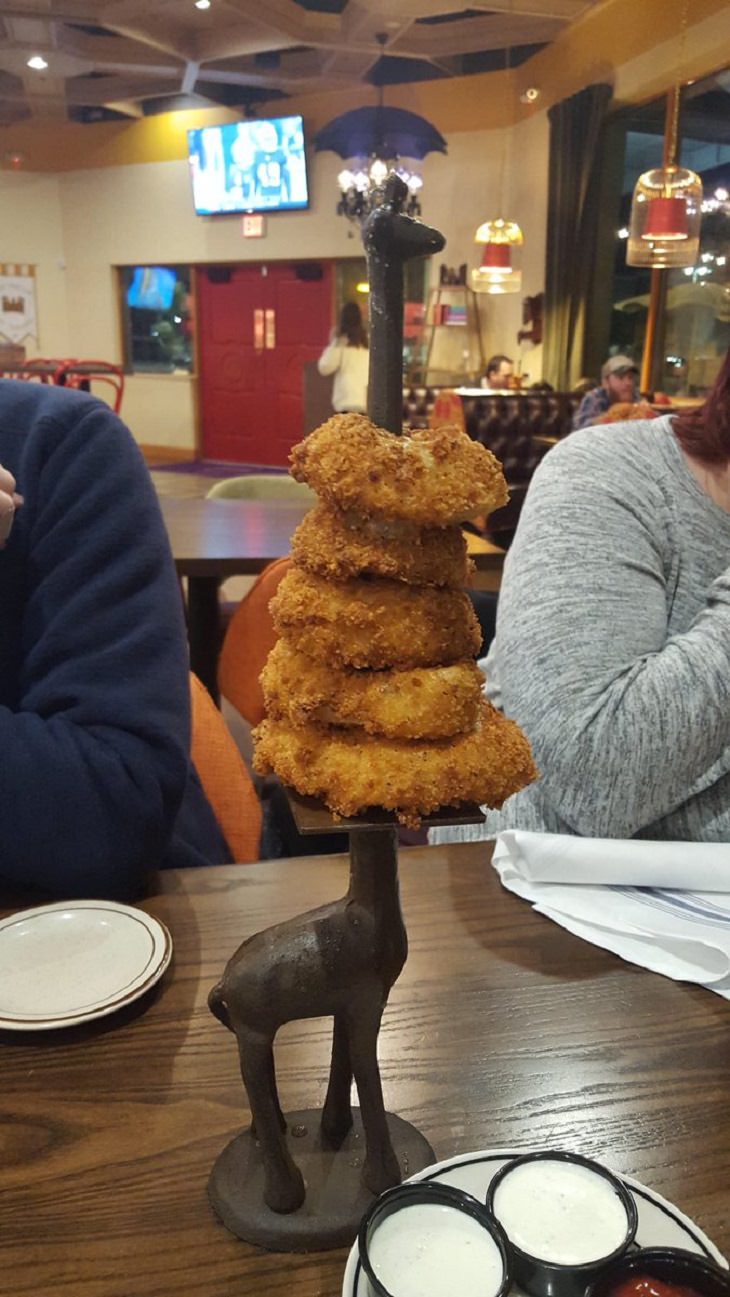 9. Seafood served inside a toolbox... I've seen it all now!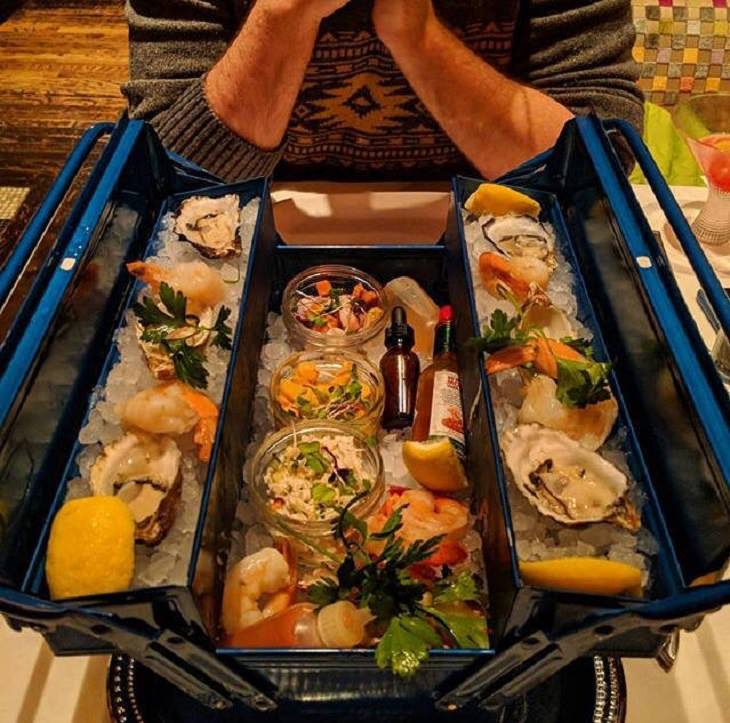 10. Here's your meat, sir! Served on a bone belonging to the animal it came from. Enjoy!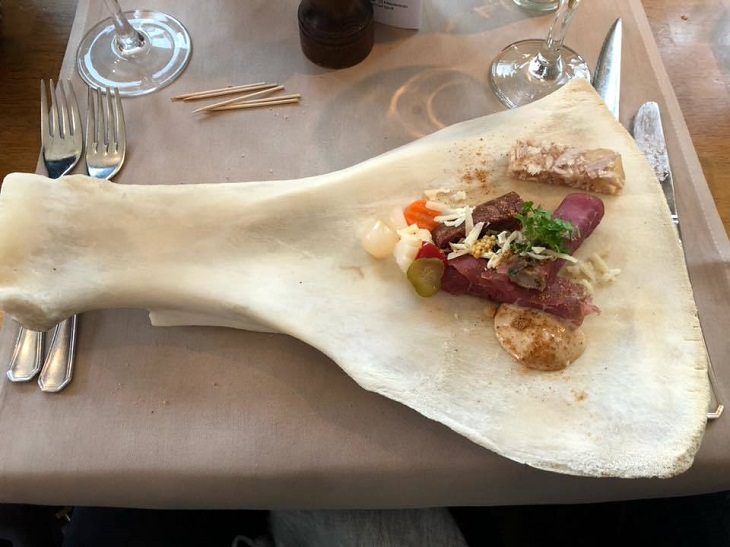 11. Delicious pizza served on a skateboard.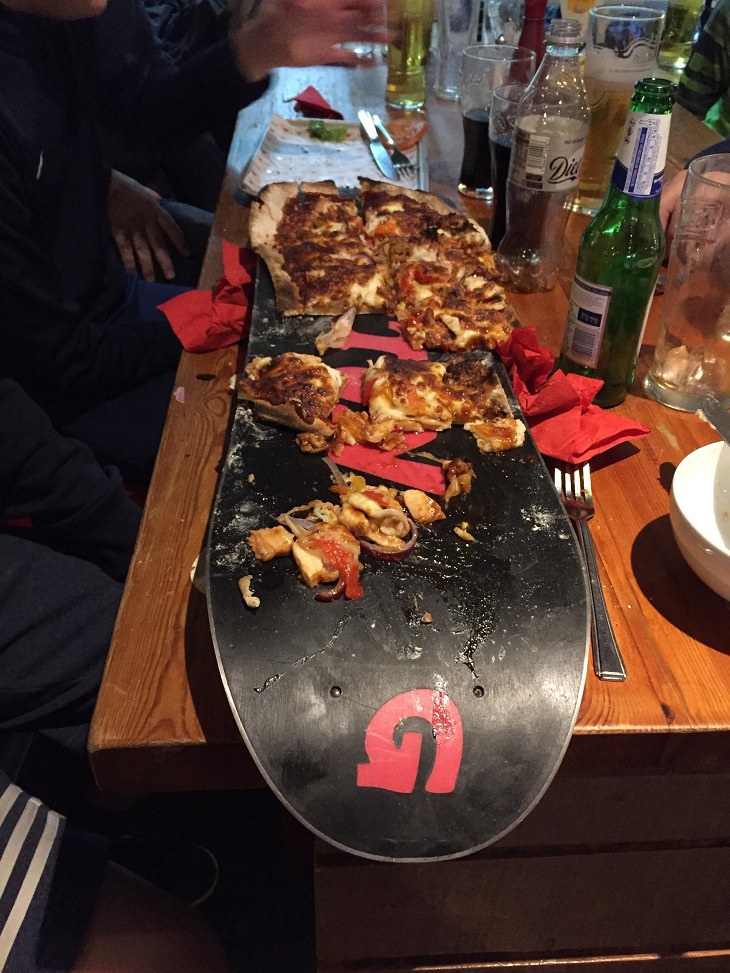 12. Some taquitos served in a cigar box!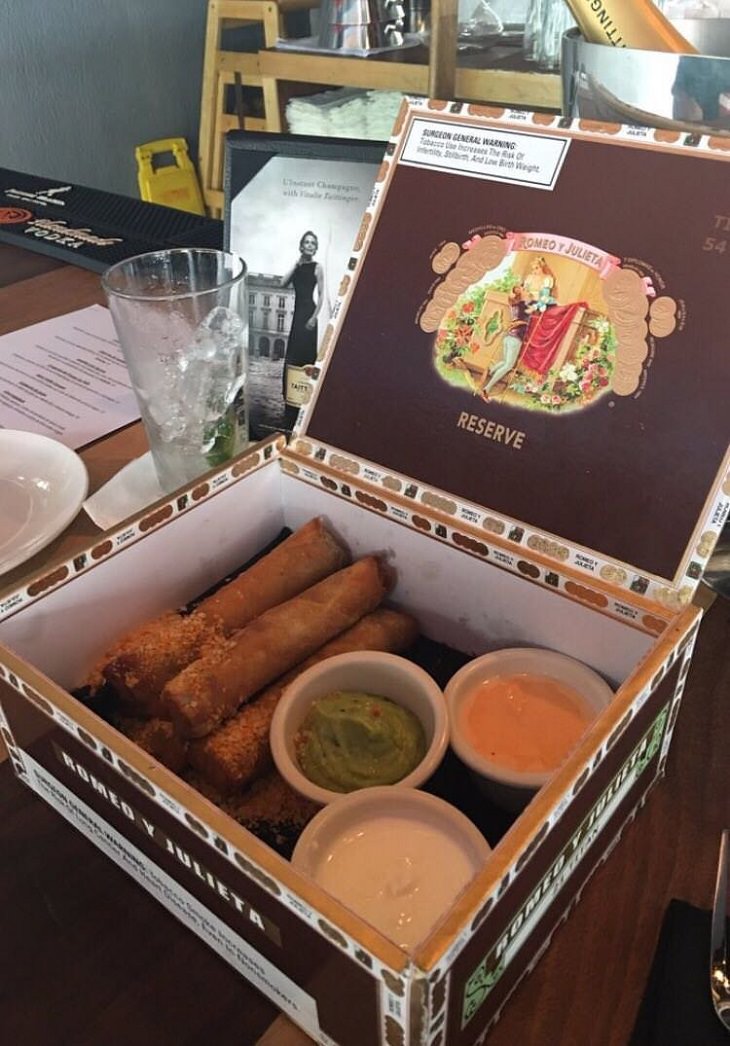 13. I'd love to have nachos on tap...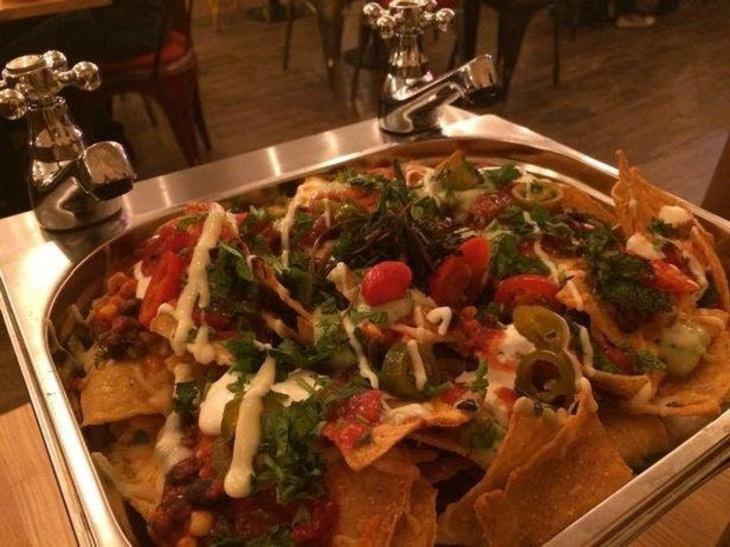 14. Whitefish caviar on hardtack bread - on a mousetrap. Watch your fingers!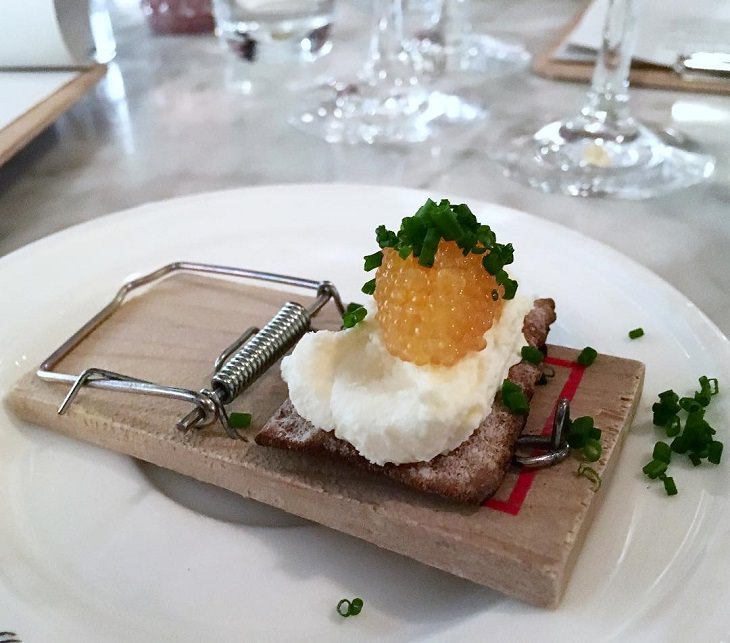 15. Paneer
tikka
served on an iron. At least it'll stay warm...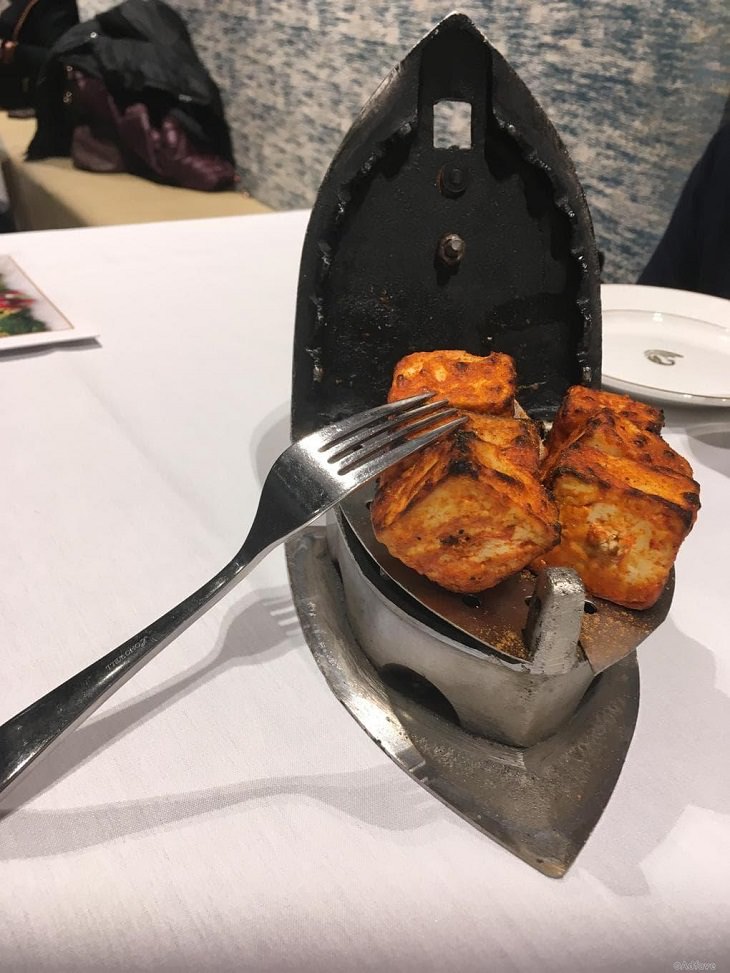 16. Some fries served on a dustpan...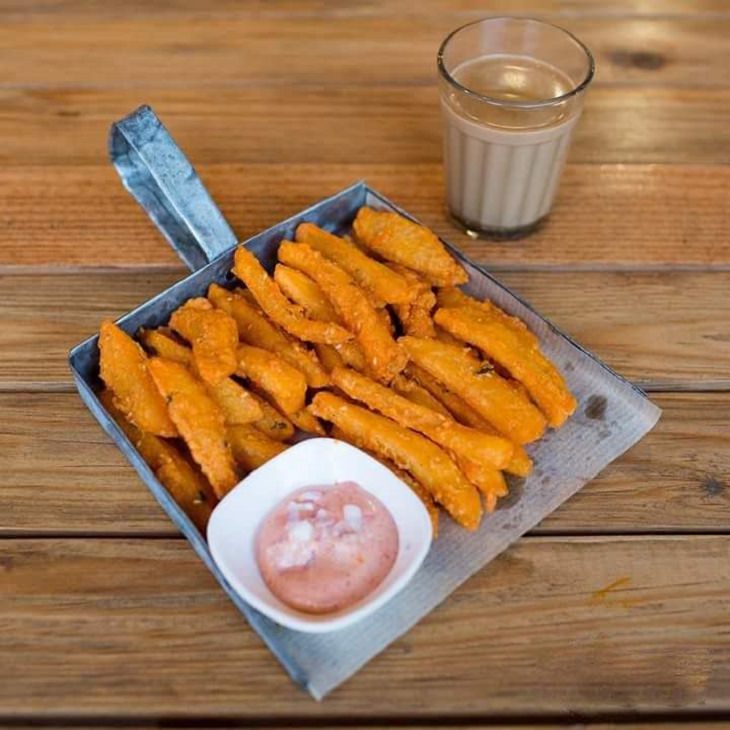 Source: boredpanda