Who knew that something as simple as a dryer sheet could have so many more useful uses? Starting today, you no longer need to toss away used dryer sheets, because the following 10 tips can turn any sheet into a completely different product that will help you throughout your home.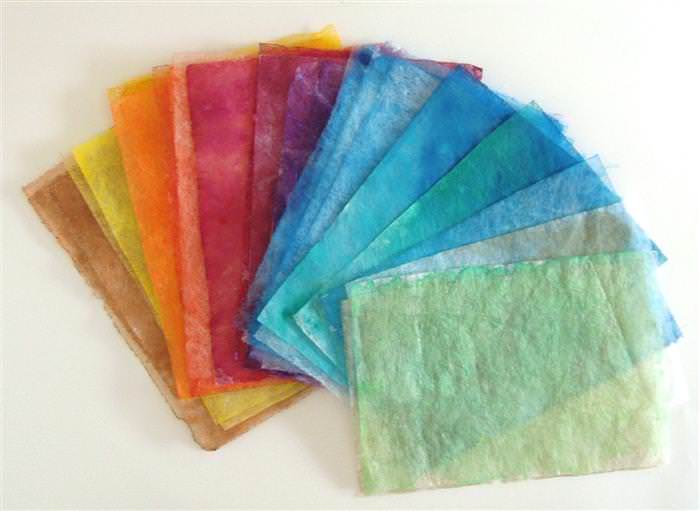 1. Keeps clothes smelling fresh
Place a few used dryer sheets in closets and drawers to keep your clothes smelling as if they just came out of the laundry. The smell will last for weeks, and you can even place some in your laundry basket to prevent unpleasant smells from escaping.
2. Wards off insects
Place a few dryer sheets in your picnic basket or under the garden chairs to ward off insects from your lawn. You can even rub a dryer sheet directly on your skin to prevent them from stinging you.
3. Cleans washing machines
You can use your used dryer sheets to clean both your washer and dryer from dust and detergent residue. Simply rub the sheet on the sides of the machine and inside the filter compartment.
4. Cleans dust
Instead of using a damp cloth, a used dryer sheet can be an effective solution for cleaning dust from many surfaces, including furniture, shutters and even inside the car.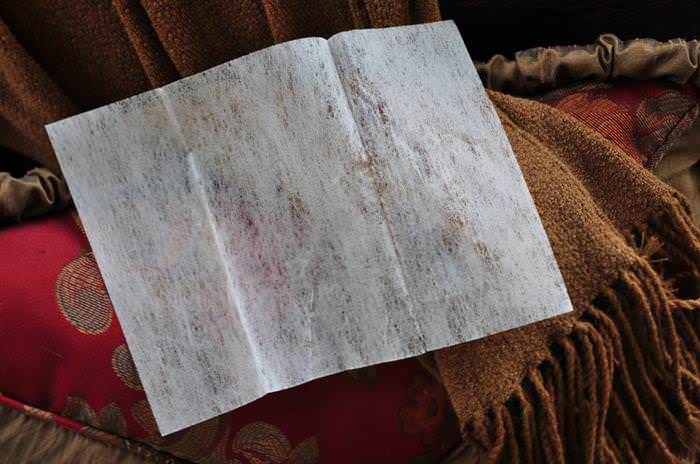 5. Cleans pans and pots
After you've finished cooking, pour lukewarm water into the pot or pan, place two dryer sheets in it and let sit. When you come to wash your dishes, the grime will come off effortlessly.
6. Cleans soap stains on shower doors
Having a hard time getting rid of soap stains on your glass shower doors? With a dryer sheet, you can get the stain out in seconds! Just moisten the dryer sheet and wipe the shower door with it.
7. Freshens the house
To keep the house fresh, put a few dryer sheets in an air conditioner's ducts. As a result, there will be a pleasant smell around the house every time you turn your AC on.
8. Can last much longer
You can make your pack of dryer sheets last up to four times longer by cutting each sheet into two and using each one twice. They're just as effective when reused once more!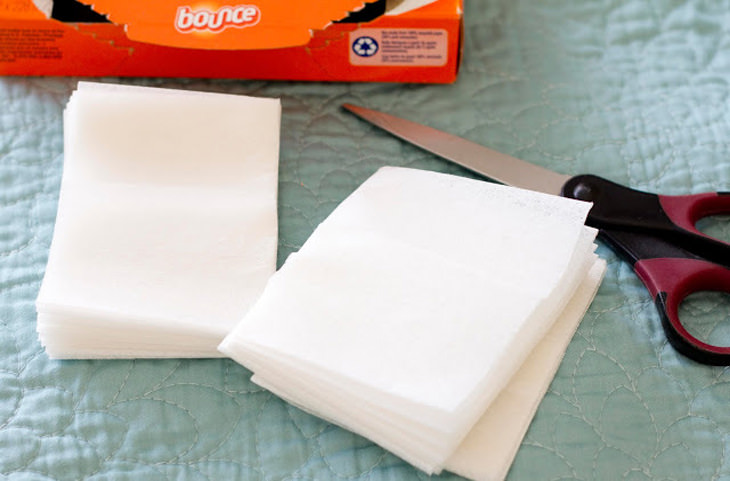 9. Neutralizes static electricity
Rub a dryer sheet over knitwear or hair that's static to eliminate the annoying prickly feeling it causes.
10. Cleans animal hair from clothing
If a cat or dog sits on you and leaves a memento made of its fur on you, you can wipe yourself down with a dryer sheet and the fur will stick to it immediately.
Check out Our Collection of House Items You Could Be Using Differently