Albert Dros is a travel and landscape photographer who spends a lot of time on the road in wonderful places, but he always makes a conscious effort to be back in his native Netherlands during the tulip season. This isn't always simple as the exact timing of the blooming is always quite random. Sometimes they will show themselves in April and other times you have to wait until May. A safe bet is to visit at the end of April as they're usually around for a period of 2-3 weeks depending on the weather.
Many tourists go to the famous tulip garden, "The Keukenhof." This is a beautiful place, but it's always very crowded, and it's pretty expensive. Seeing the beautiful flowers outside on farmers' lands is on another level. You'll see endless tulips that stretch all the way to the horizon.
As a Dutch landscape photographer, Dros has taken his fair share of tulip shots over the years, but he always keeps going back for more. He always has new ideas on how to photograph them and he always aims for different weather conditions.
Below are some of the stunning photographs that he has captured over the years.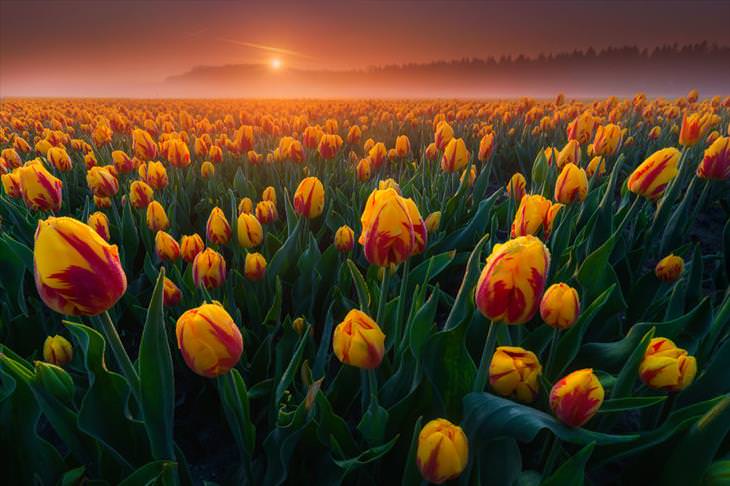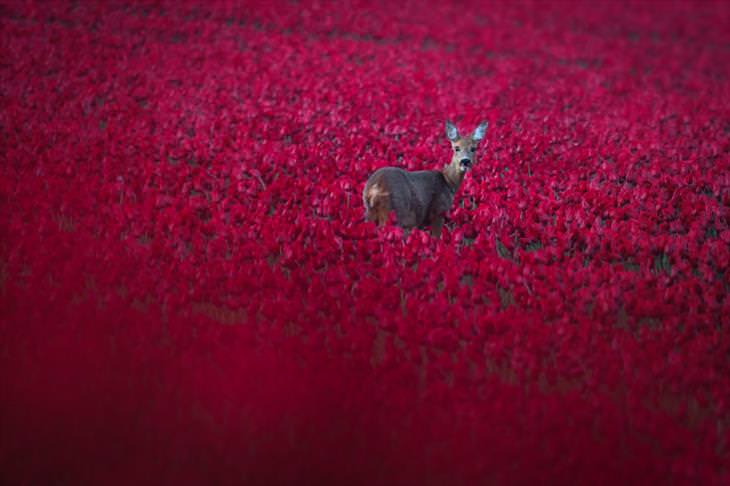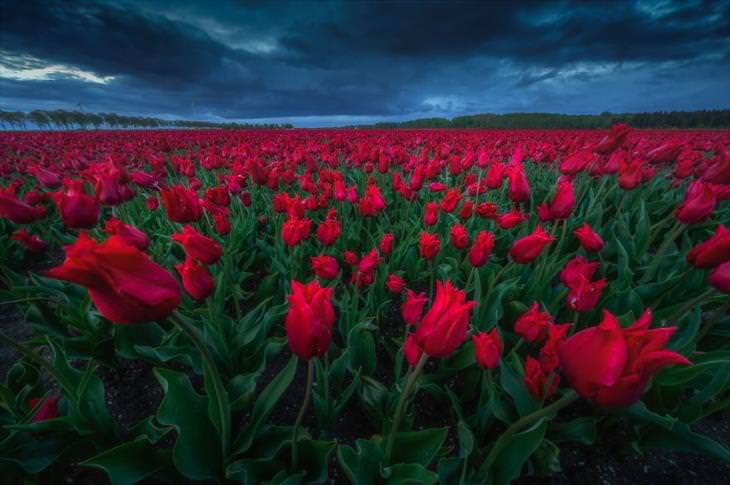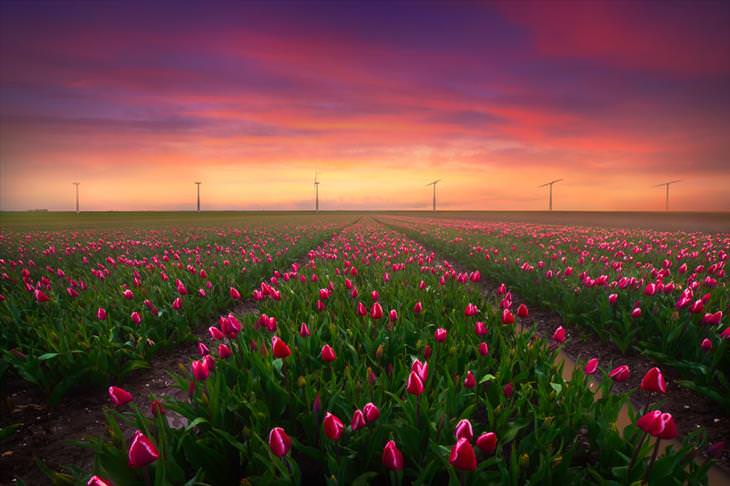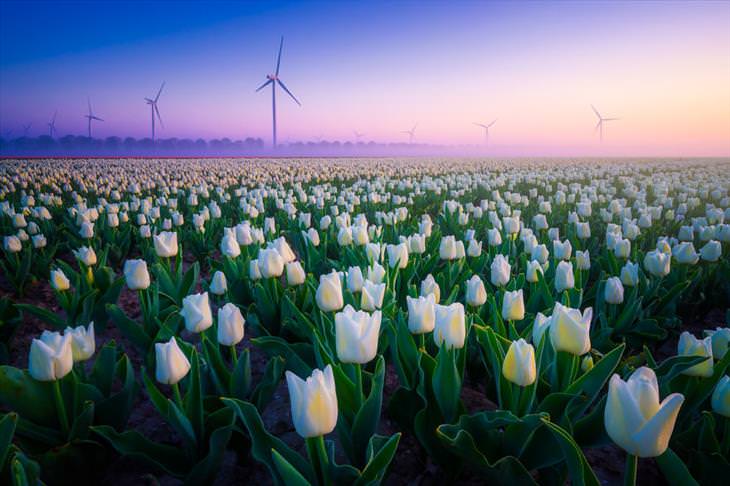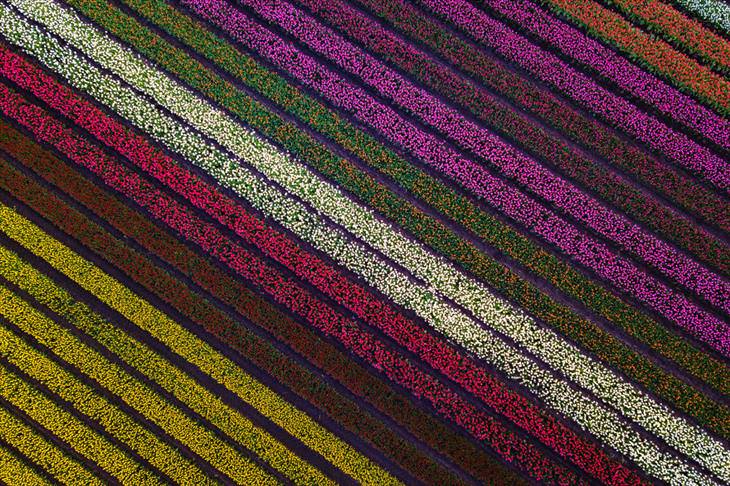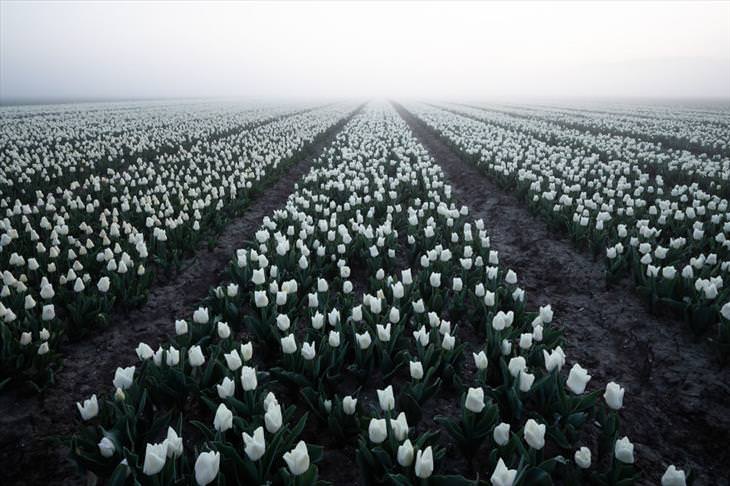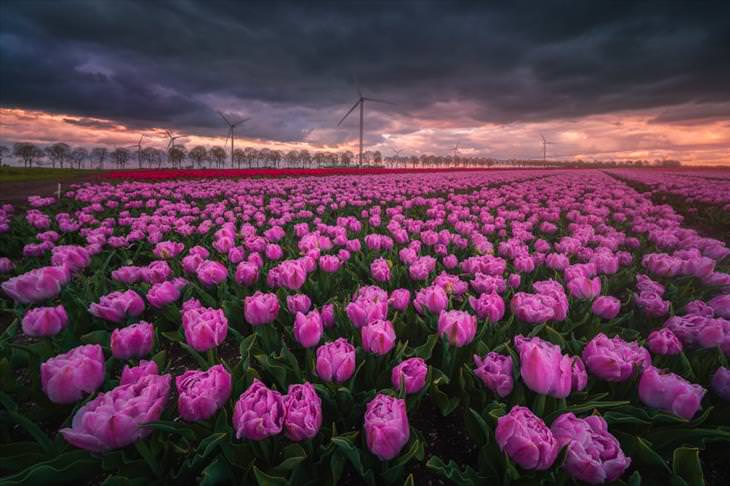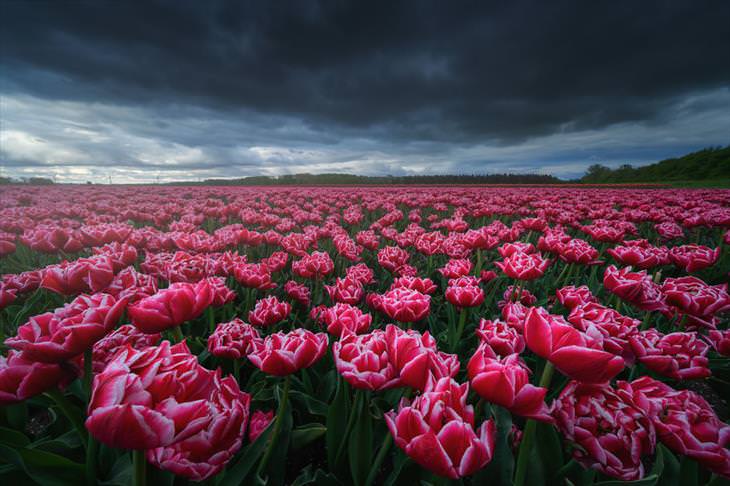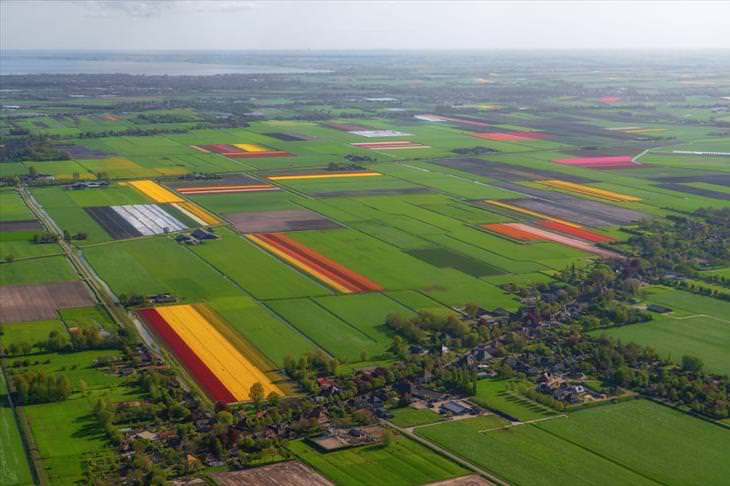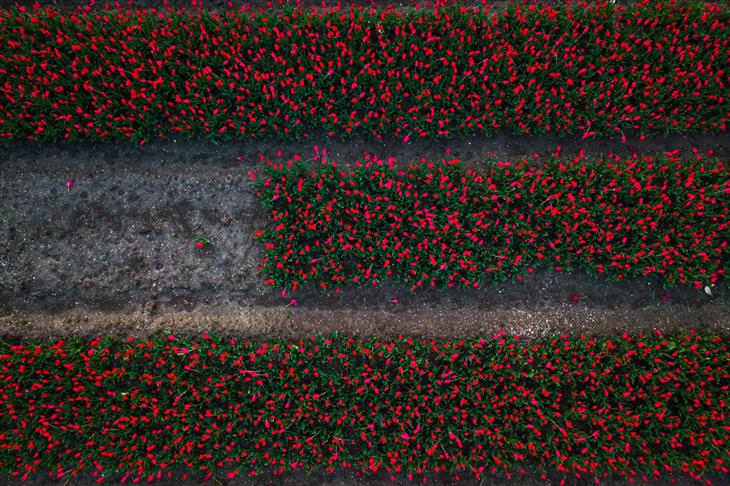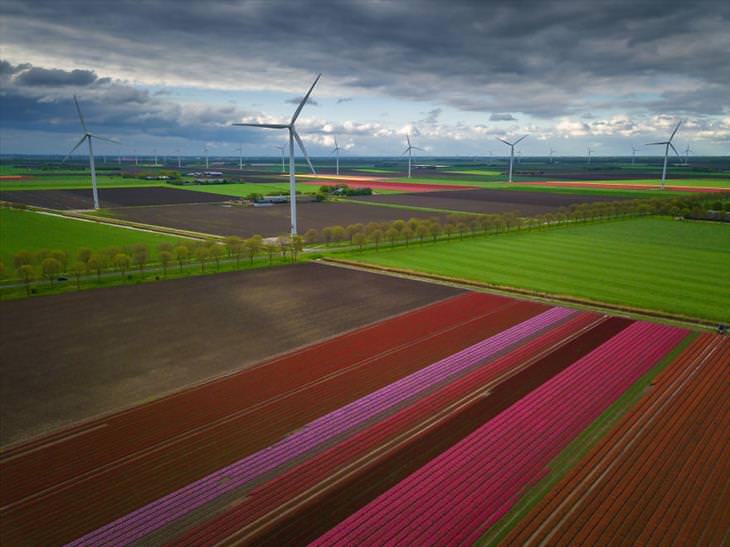 Source: boredpanda