Samoyeds are great family dogs! With their alert, playful temperament, they're rarely aggressive and are so friendly that they have even earned the nickname of "smiley dog."
These active, intelligent dogs are an absolute joy to be around, but they need a responsible and dedicated owner. This is because they require plenty of exercise, and might become destructive if you don't fancy heading outside with them. But their fun-loving, good-natured companionship is well worth the extra effort!
Below is a collection of photos showing what Samoyeds do best – being bright, energetic, and goofy! After seeing these photos, there's a high chance that you'll want your own!
1. I thought I bought a Samoyed puppy, not a polar bear...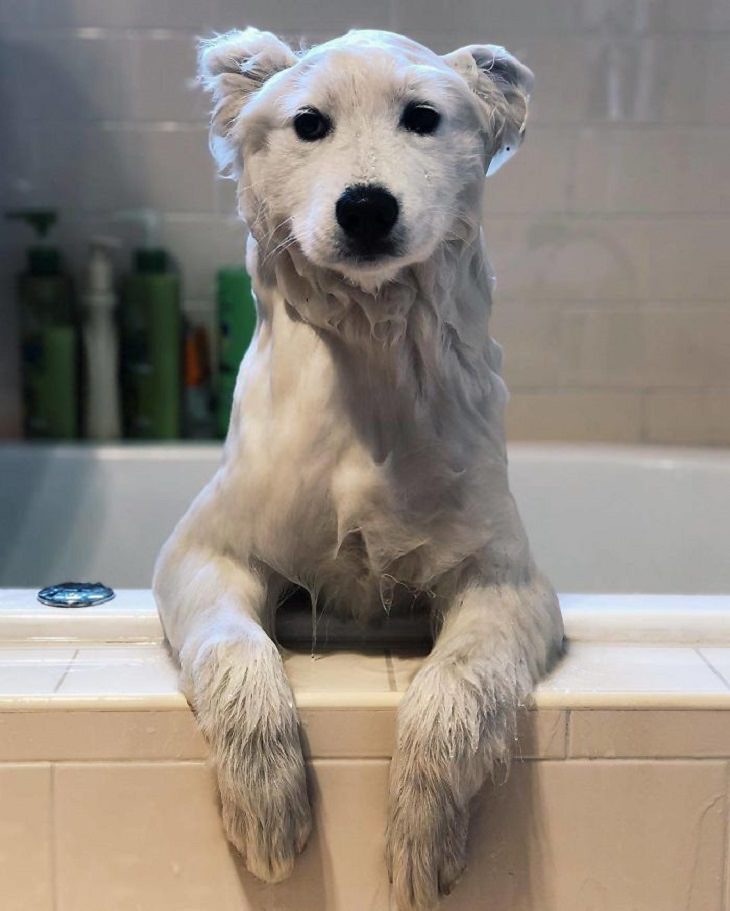 2. My Samoyed in her natural environment!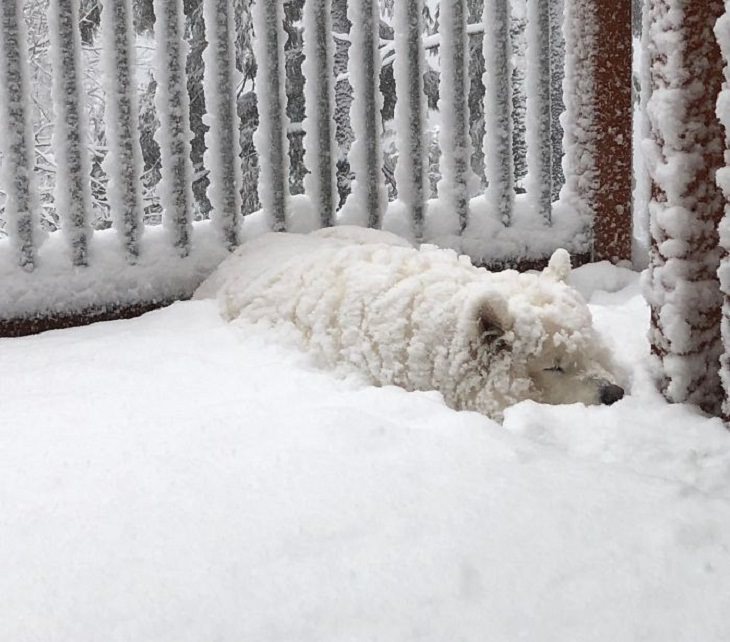 3. It's okay, I'll protect you!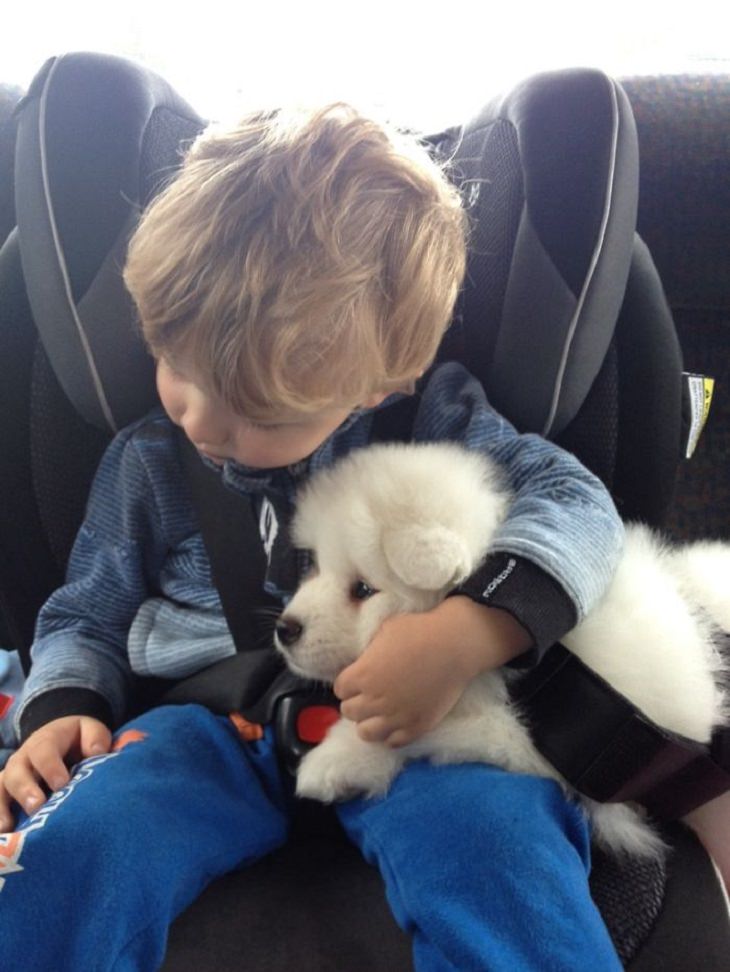 4. Gather around children, I have an epic tale to tell you!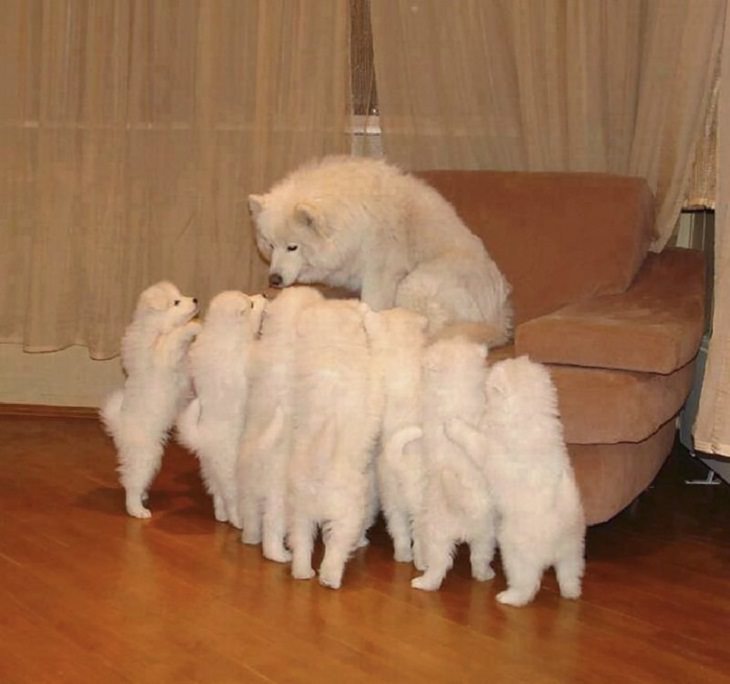 5. This is the best way to sleep, you really should try it.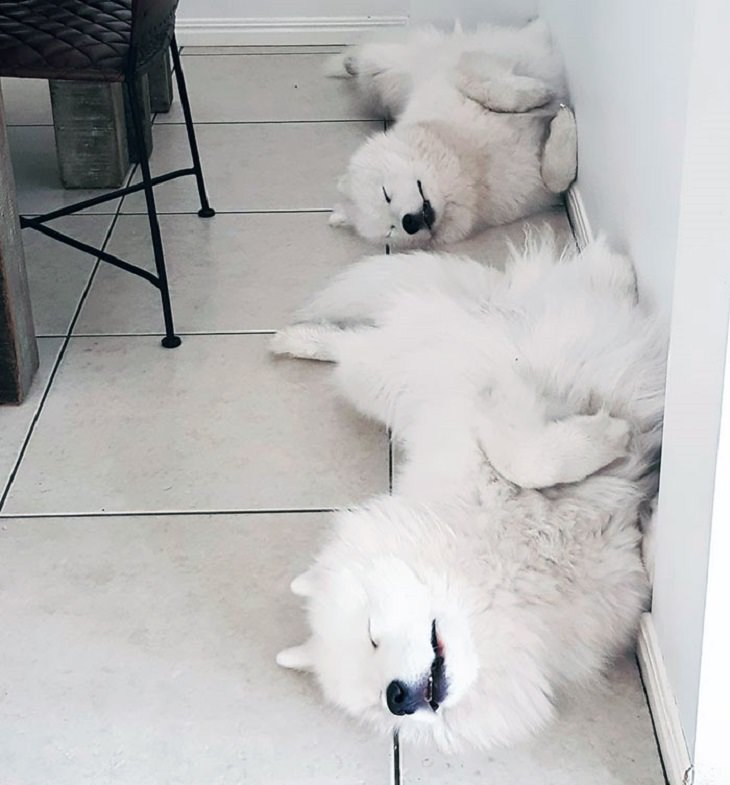 6. I'm the most photogenic dog on the planet!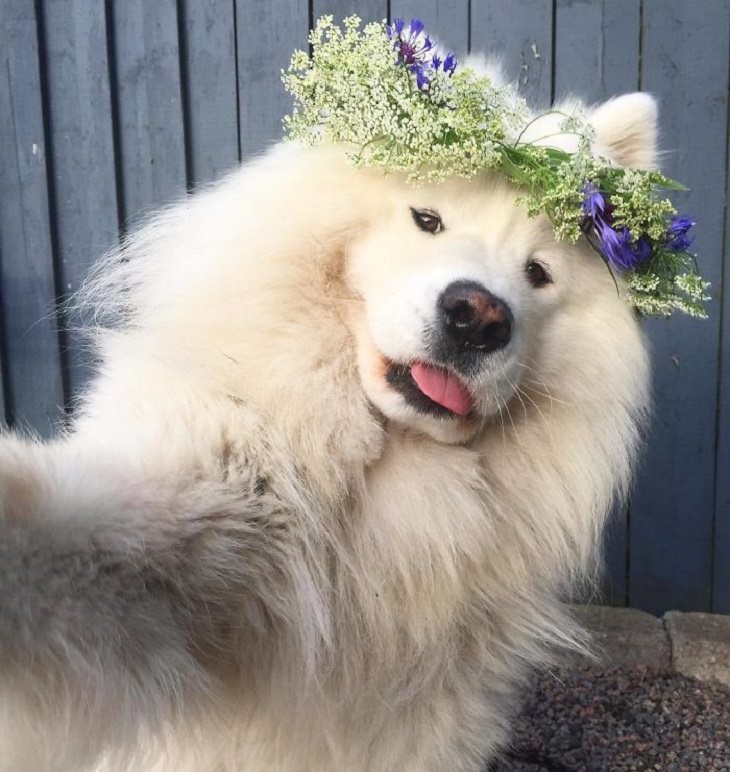 7. Honestly dad, we didn't see the puddle until it was too late...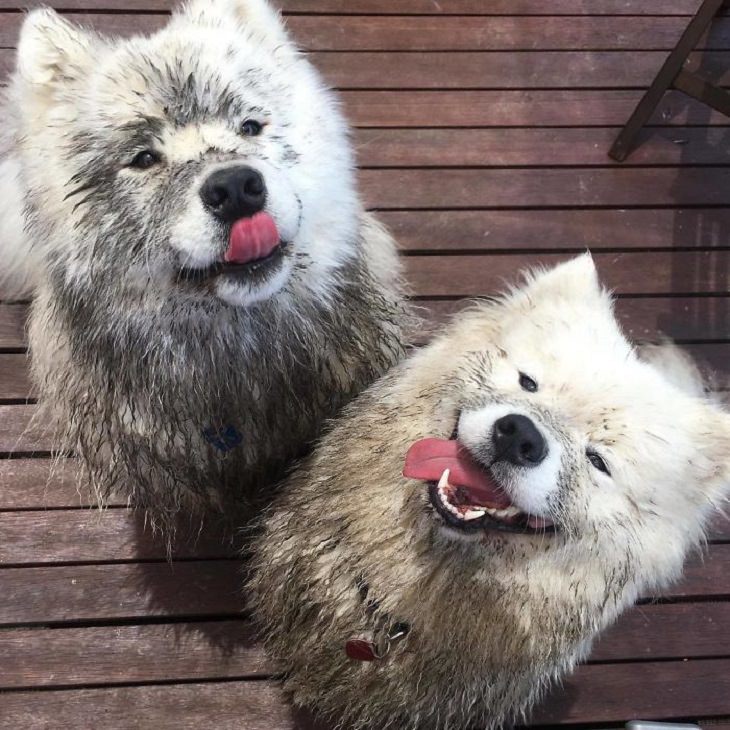 8. I'm the master of hiding!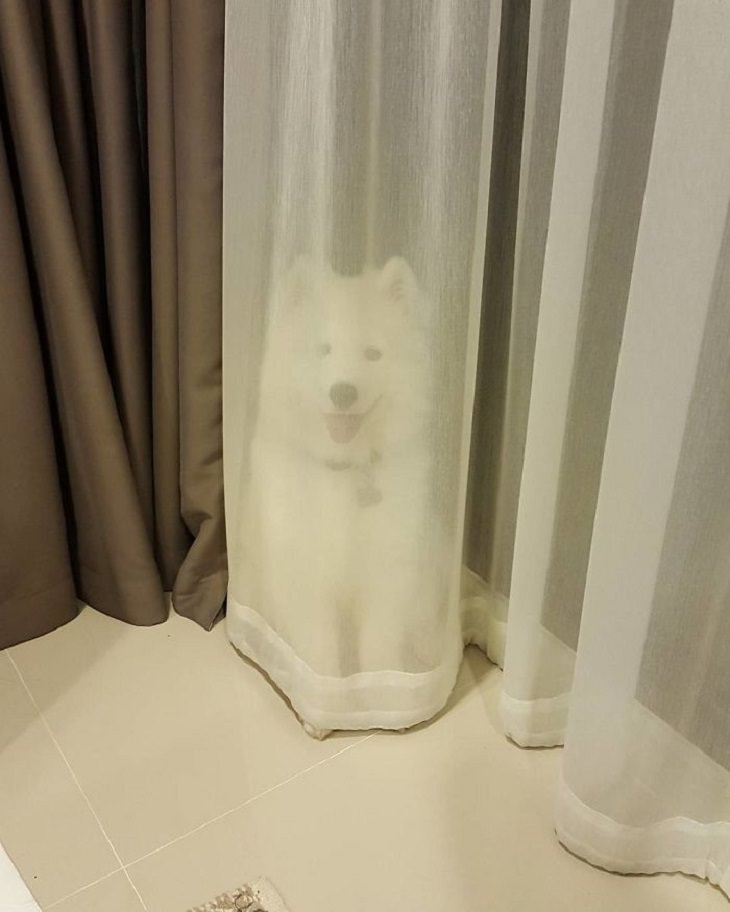 9. Someone get this thing away from me...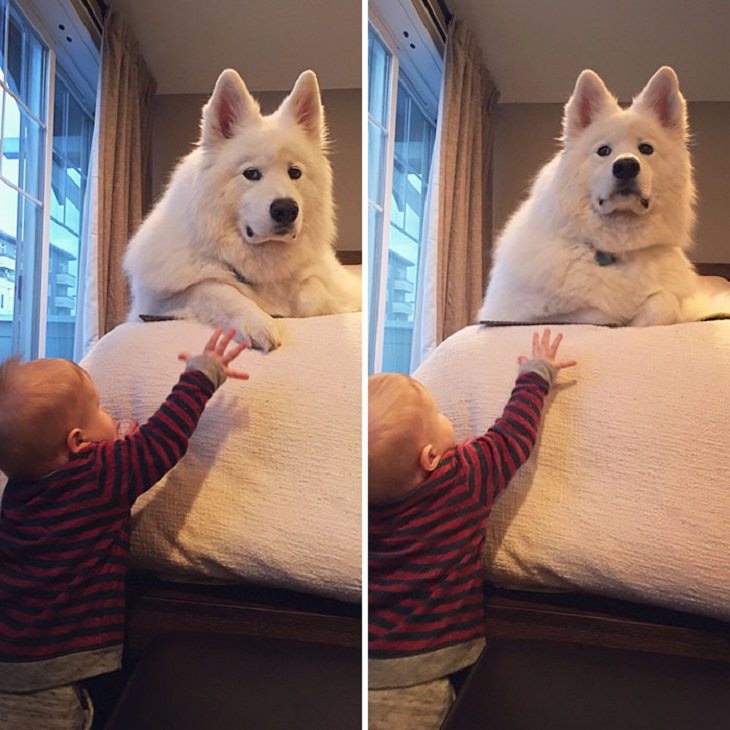 10. Hey girl, do you wanna go for a ride?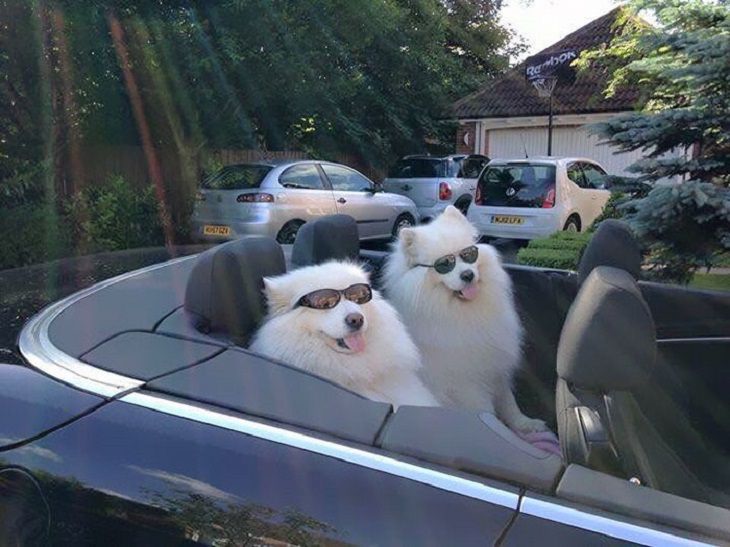 11. It attacked me first! Honestly!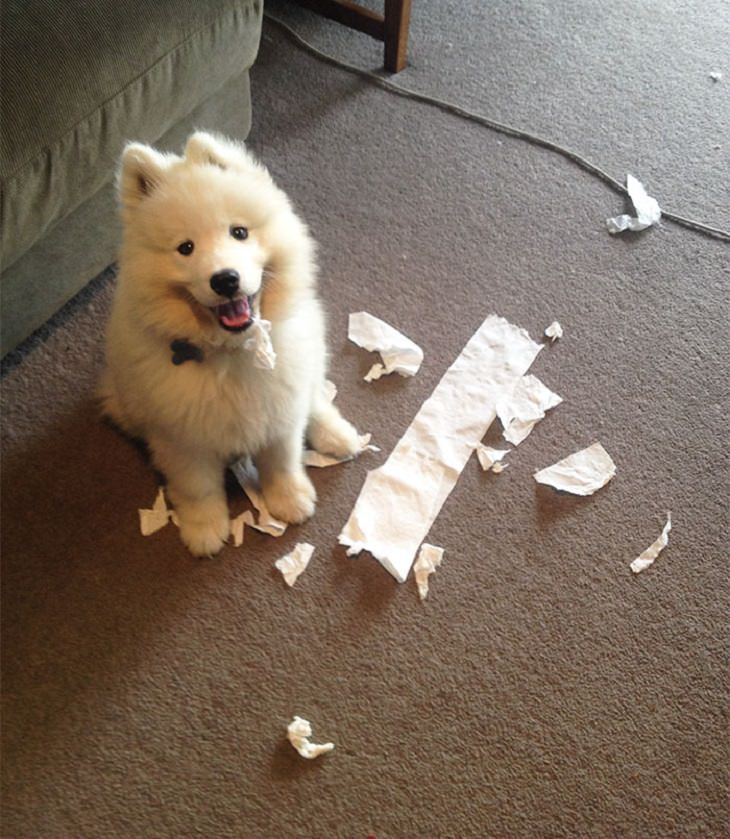 12. Do you have a moment to talk about Jesus?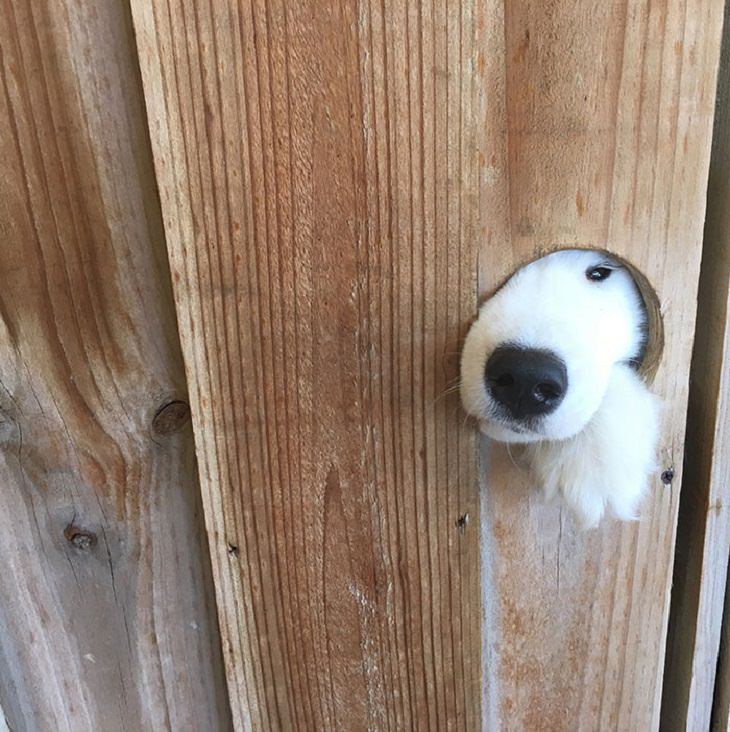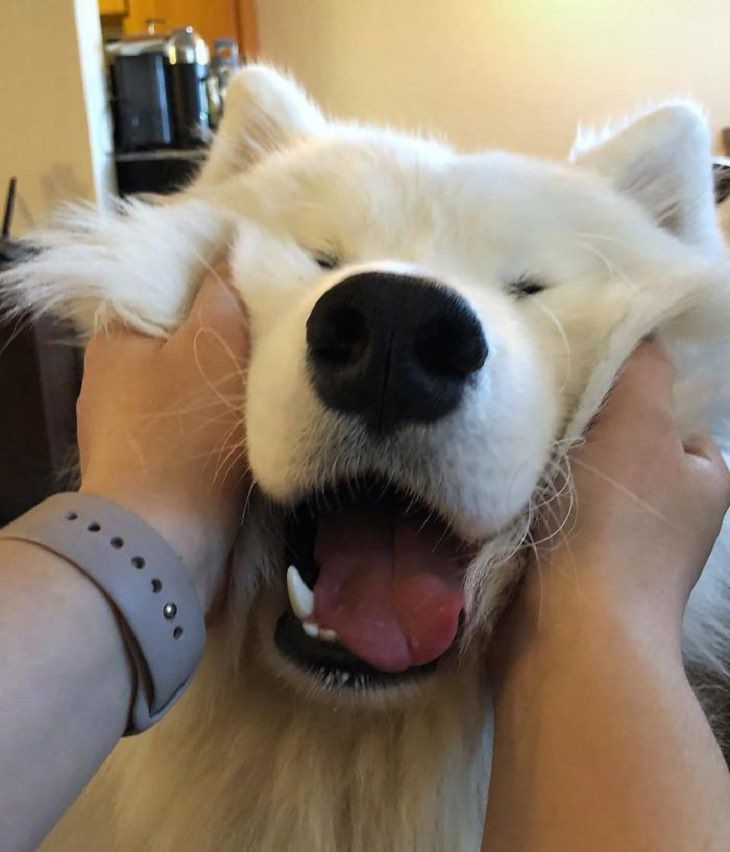 14. I've no idea why you have locked me out...Open up....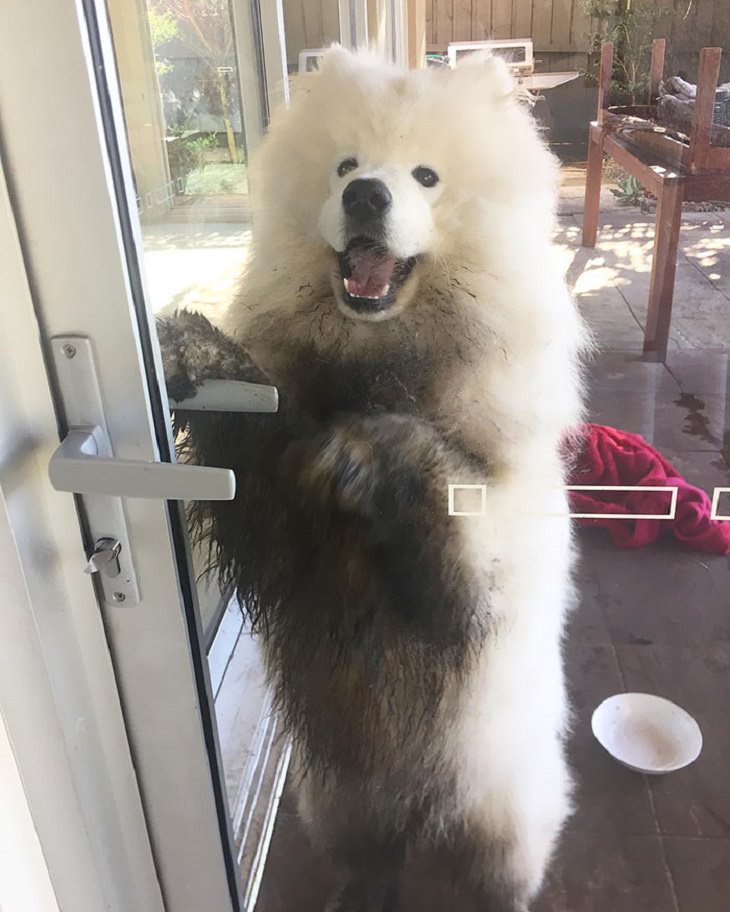 15. I thought I would make a good cat...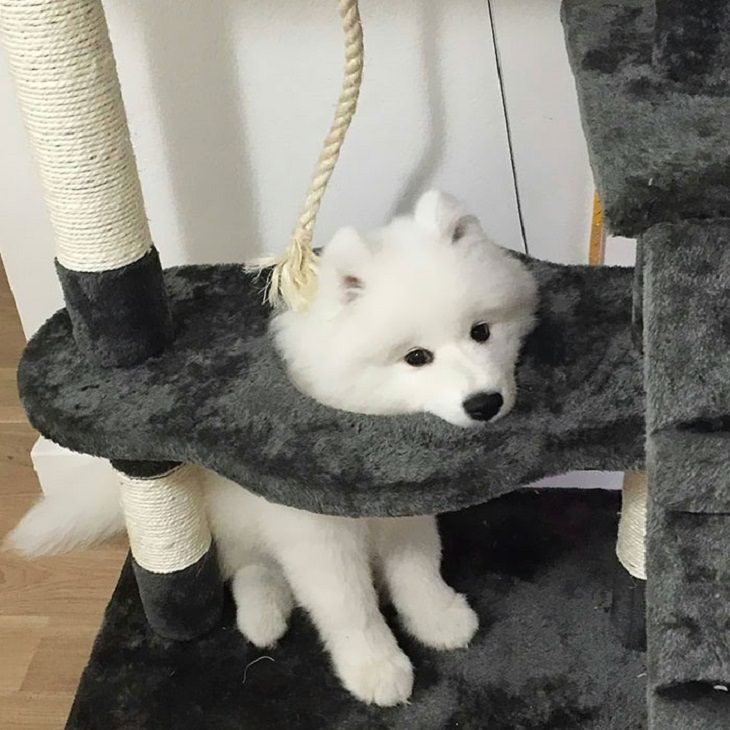 16. I might have bitten off more than I can chew here...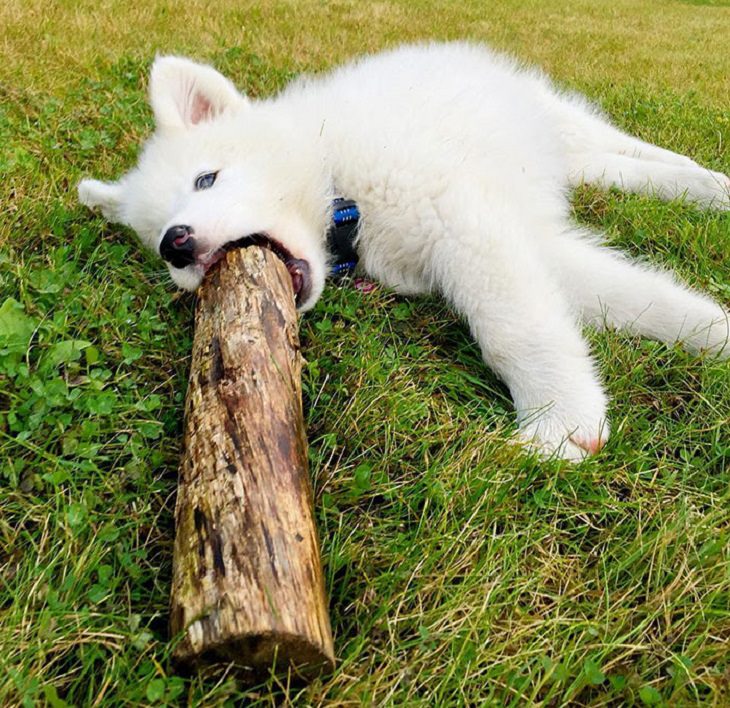 17. Have you met my new friend?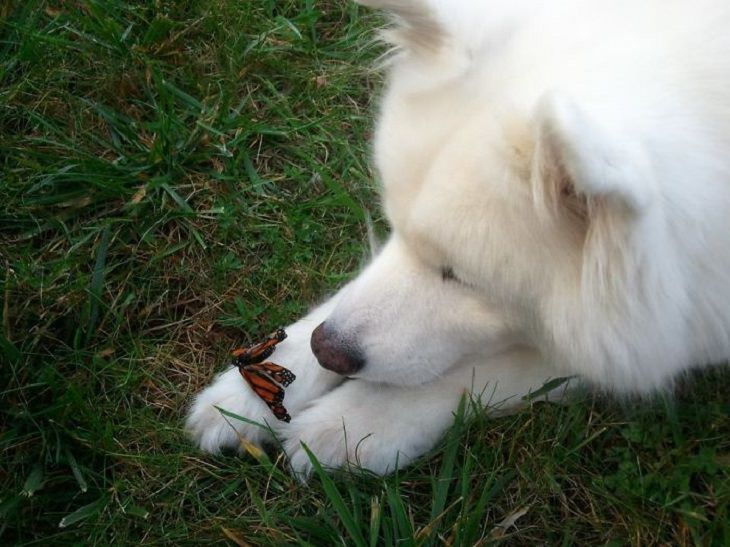 18. It's time to go and play! I don't care if it's only 7 a.m.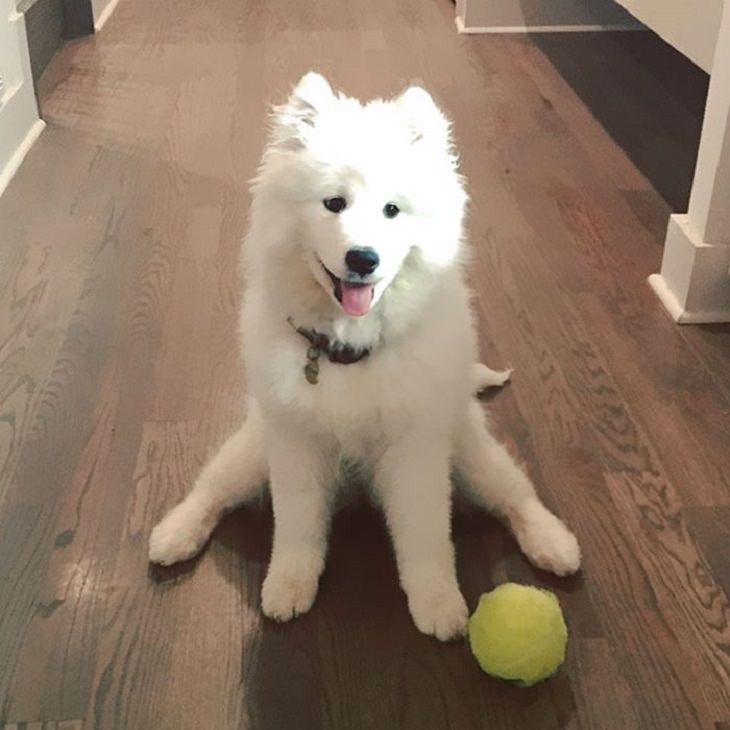 Source: boredpanda