If you often wear makeup and love to find ways to improve your beauty routine - the following article will show you how to do so without spending tons of money or time in front of the mirror. In order to go from "good" to "perfect", we've compiled 12 small yet effective tips that will make every eye lift, all lips plumper and every pimple invisible. Try them the next time you put your makeup on and you'll see the huge difference they make!
1. Brush your brows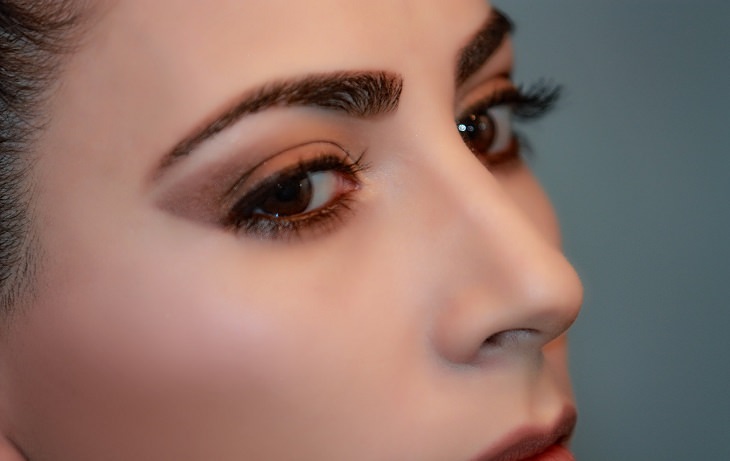 In our regular beauty routine, our eyebrows don't get the attention they need and deserve. Aside from tweezing them on a somewhat regular basis, we don't usually give them much thought when getting ready in the morning. A small tip that does wonders for our overall look is brushing them out with a brow brush after doing our eye makeup. The second you do, you'll realize what a difference it makes. Pro tip: putting a little shadow in a shade that matches the color of your eyebrows on the brush will fill them in and create a flawless gapless look.
2. Brush your lips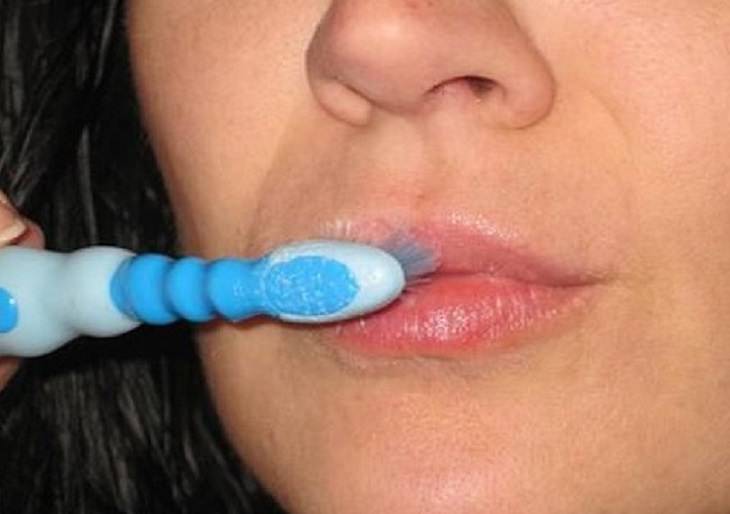 If you want fuller, more sensual lips, you don't have to run to the doctor and get them injected to do so, you just have to brush them. The reason for this is that just as the rest of our skin accumulates a layer of dead skin so does our lips. Therefore, the solution is to brush them when brushing your teeth to give them a plump and softer look. Pro tip: make your own lip exfoliator using a teaspoon of coconut oil, a teaspoon of honey and 2 teaspoons of brown sugar. Apply the exfoliator to your lips and brush away.
3. Use adhesive tape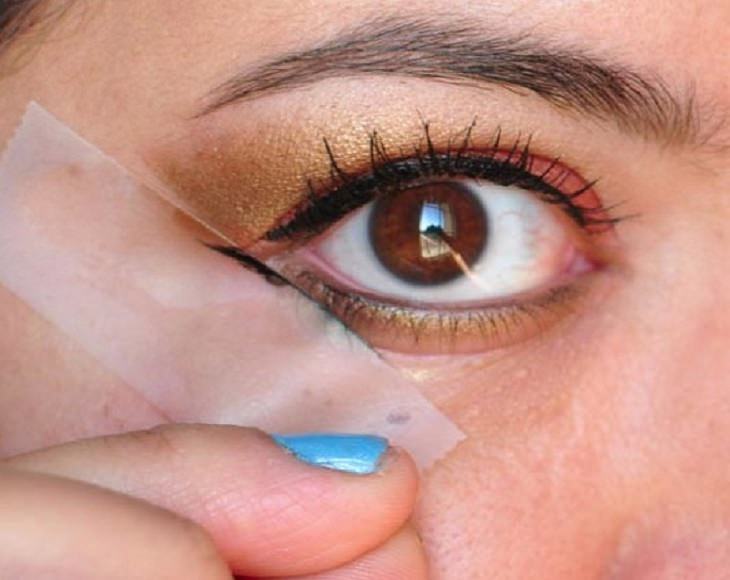 Struggle with applying eyeliner? Just use tape and struggle no more! Apply a piece of tape from the corner of your eye upwards to create the perfect cat eye. Pro tip: If your tape is really sticky, tape it on to a towel before using it on your skin to reduce its stickiness.
4. Highlight the eye in 3 points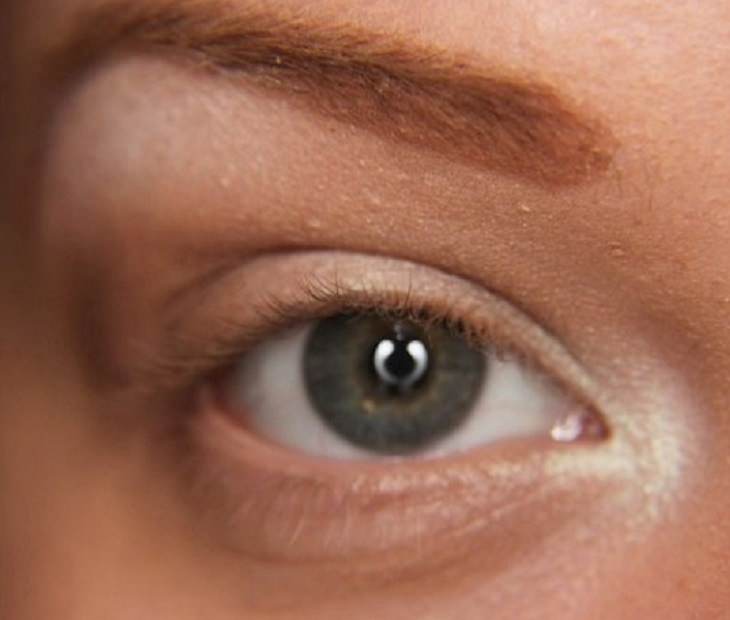 Eye makeup habits change from woman to woman and each will prefer to use different colors and different techniques. Whatever your preference is, to make your eye seem bigger, lifted, and more open, make sure to highlight the following 3 points. The important points are under the arch of the eyebrow, the center of the eyelid and the corner of the eye closest to the nose. Pro tip: don't forget to blend!
5. Apply eyeliner between eyelashes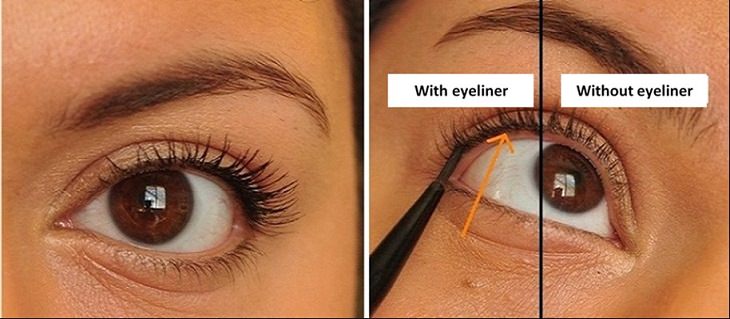 Want to look like you're not really made up and still create the illusion of a large lifted eye? Apply black eyeliner between the upper lashes, not above them. After applying mascara, your eye will look as if you've only done that – but your eyes will look more prominent.
6. Warm your eyelash curler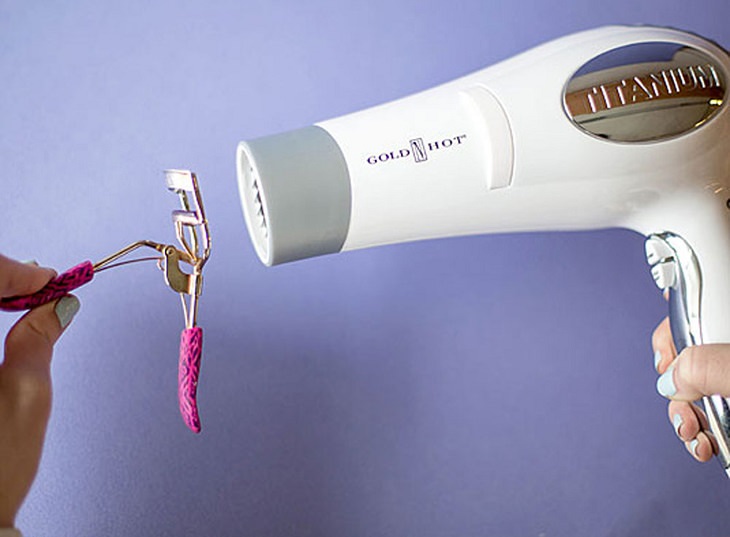 Have a few extra minutes before leaving the house? Great! Before you use your metal lash curler, warm it with the hairdryer for 3-5 seconds. Curling your lashes with a heated curler works just like a hair iron, it will curl your lashes better and the curl will last longer. Pro tip: you can use this heat trick with a coal or wax eyeliner pencil as well. Heating the pencil for a second with a lighter and then waiting a few more seconds for it to cool will allow you to apply it much more smoothly and easily.
7. Use fake eyelashes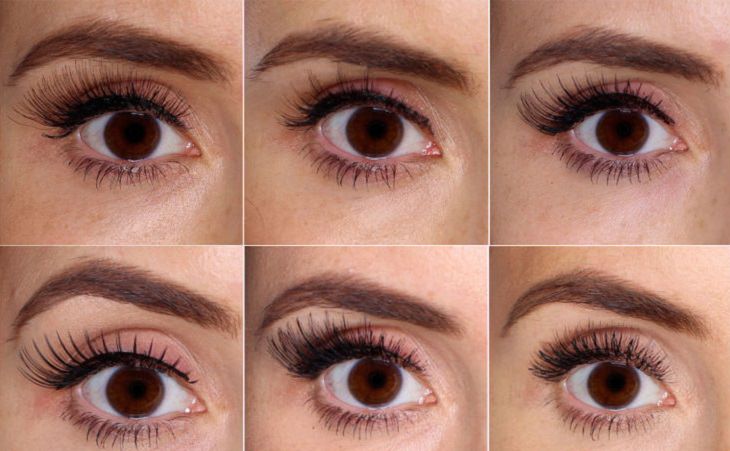 If you have an important event or meeting, purchase disposable fake eyelashes and use lash glue to apply them to your lash line. The effect that this upgrade will give your eyes and your whole face is no less than amazing and is worth the effort. Pro tip: apply glue to the fake lashes and let dry for a minute or two before applying. And don't forget…practice makes perfect!
8. Apply blush higher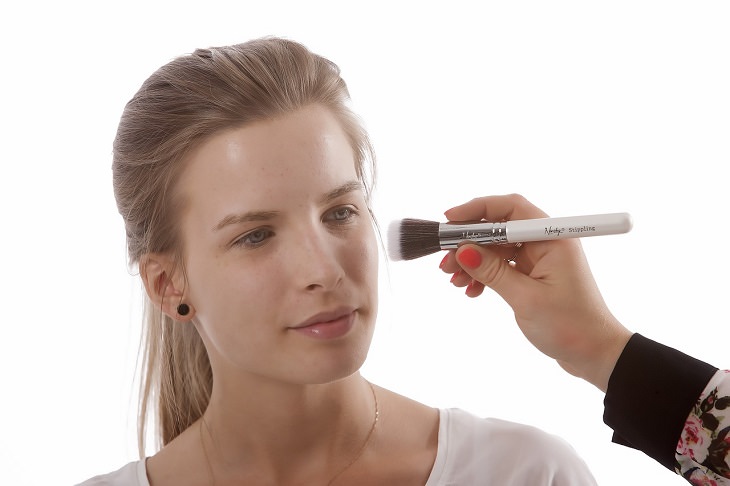 Blush brings our face back to life after covering our natural rosiness with foundation. Most of us apply blush to the "apples" of our cheeks in order to get a round and plump look, but once we aren't smiling our blush "drops" towards our lips and makes our face look droopy - especially if we've passed the age of 30. To avoid this, apply blush higher up on the cheekbones. Pro tip: make sure to blend the blush towards the "apples" of your cheeks so that it doesn't look like you're ready for the circus.
9. Apply a lighter shade of lipstick to the center of the lips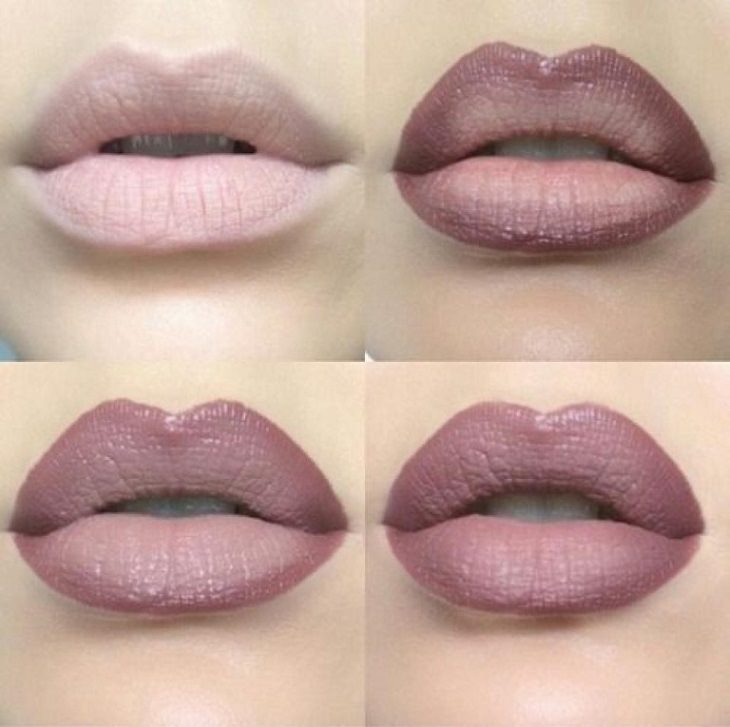 A great tip for creating the appearance of plumper and larger lips is using two shades of lipstick, a darker shade on almost all of your lips and a lighter shade right at the center. After applying, blend the colors with a brush or your fingers.
10. Match your eyebrow shape to the shape of your face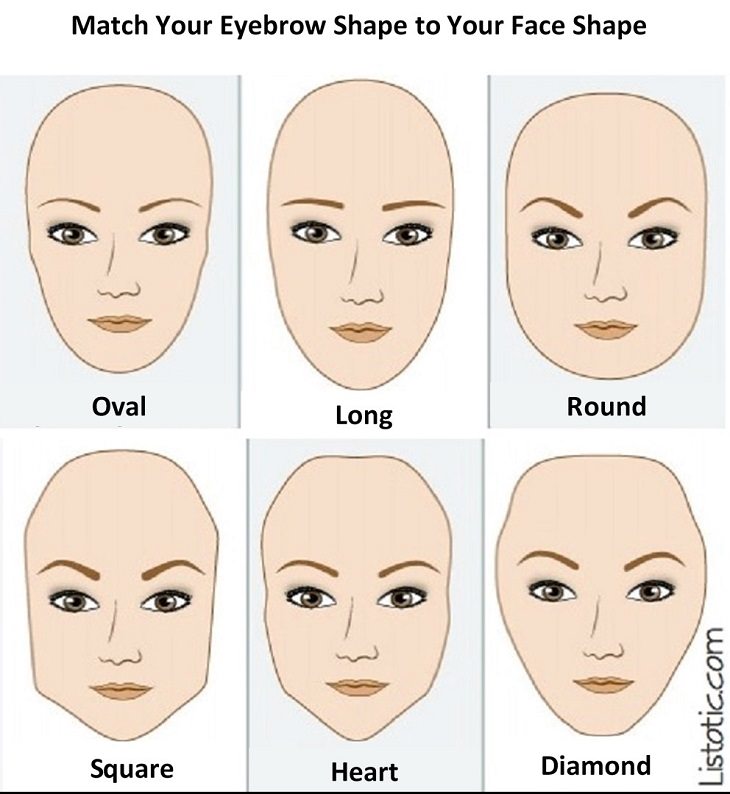 The way our eyebrows are shaped can drastically change the way we look therefore it's important to shape them correctly and not just go with what is in style. The chart below will help you figure out which shape best suits your face. Pro tip: when tweezing your eyebrows, draw the shape out using a white eyeliner pencil and tweeze around the line.
11. Draw your eyeliner from the outer corner in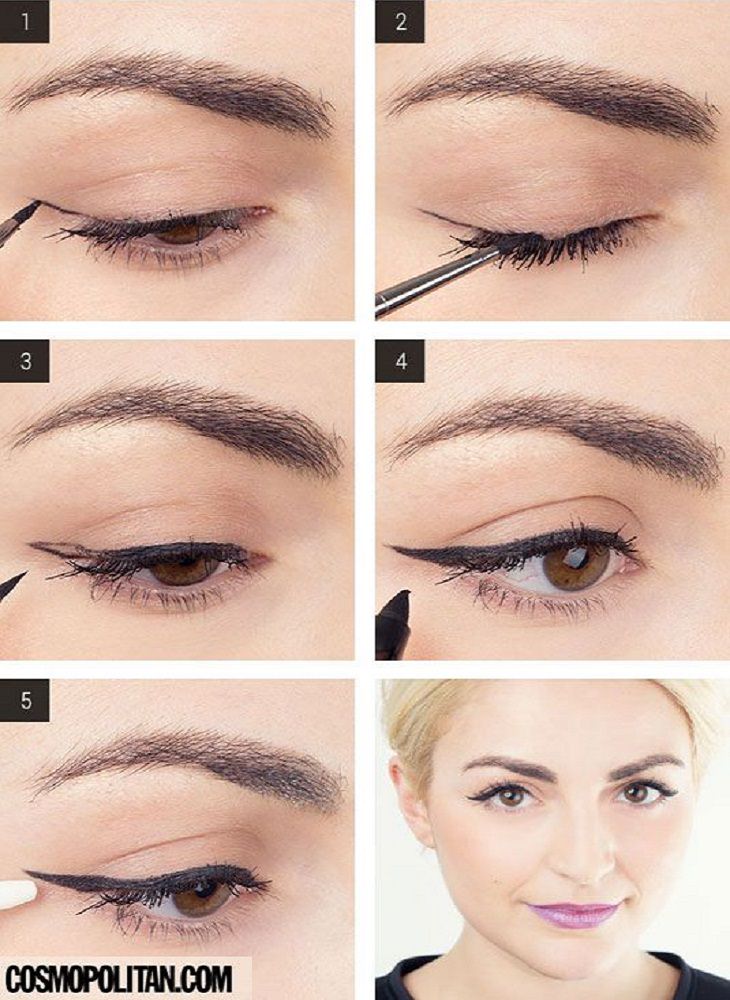 We all love to see and accomplish a perfect winged line, but the problem is that this requires symmetrical precision and skill that not all of us have. An effective solution to this problem lies in the way you apply your liner; if you start from the wing first and then line your lashes you can create a more precise and symmetrical look that is easy to play with and control. Pro tip: do the wing on both eyes before moving on to your lash line.
12. Cover dark spots and pimples with contrasting colors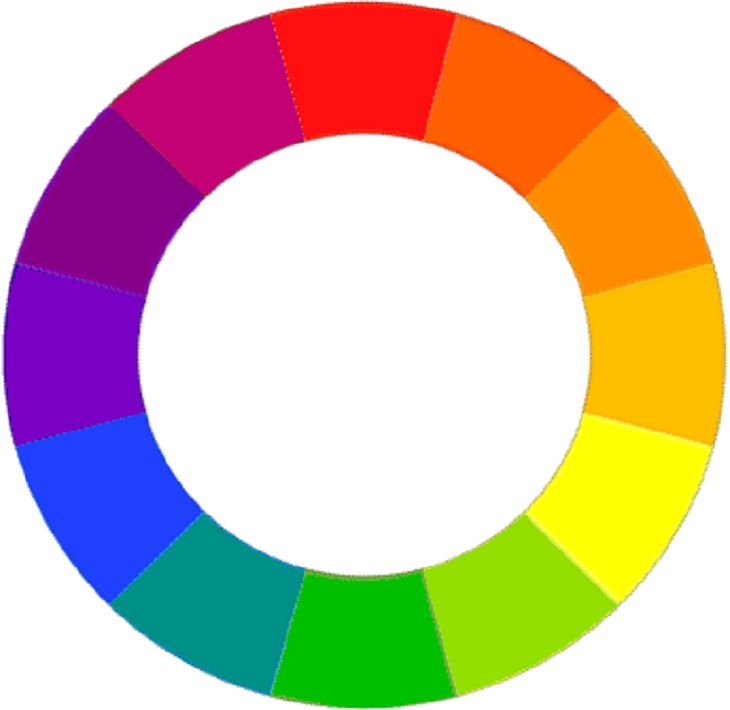 Many of us have dark circles under our eyes that make us look older and more tired. In addition, dark spots,
pimples,
and
redness may appear on our face. In order to combat these aesthetic problems, we need to use a color concealer that contrasts with the color of the spot, before blending it with foundation or concealer the color of our skin.
For example, a green concealer will neutralize redness and a purple concealer neutralizes yellowness. The color wheel below will tell you which color concealer you need to use neutralize different skin problems we all suffer from, just apply the color opposite the color of your sin problem. Pro tip: a little goes a long way!