Later on this year, the world's tallest statue's height will be eclipsed by a sizable 80 feet. The Statue of Unity, which is in its final phase of construction in the state of Gujarat, India, is dedicated to India's first Deputy Prime Minister and independence movement leader, Sardar Patel. Its construction has not been without controversy, but there's no denying that an almost 600-foot-high statue is anything short of impressive. Take a look:
1. This is the base for what will be the largest statue in the world when its construction is complete.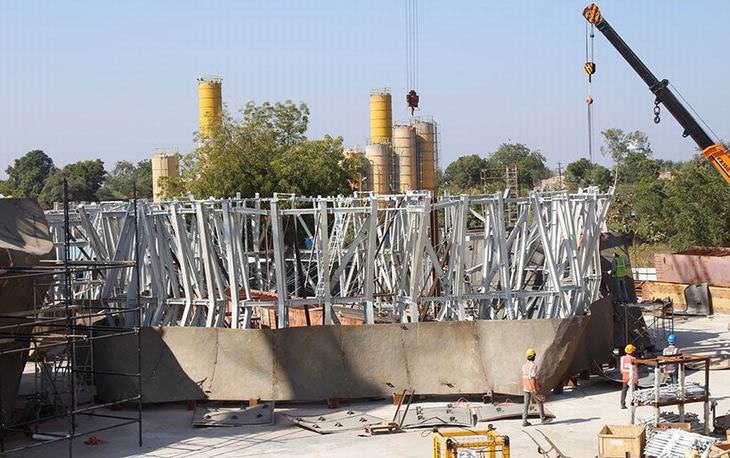 2. It's dedicated to Vallabhbhai Jhaverbhai Patel, also known as Sardar Patel, who was a founding father of the Republic of India.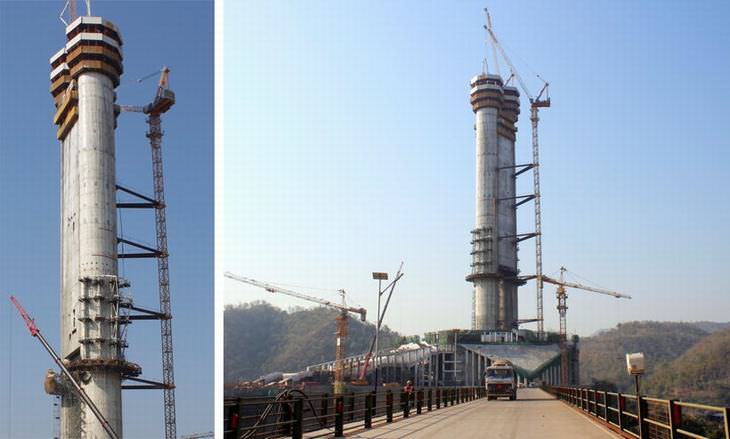 3. The Statue of Unity will stand no less than 597 feet tall when it is completed.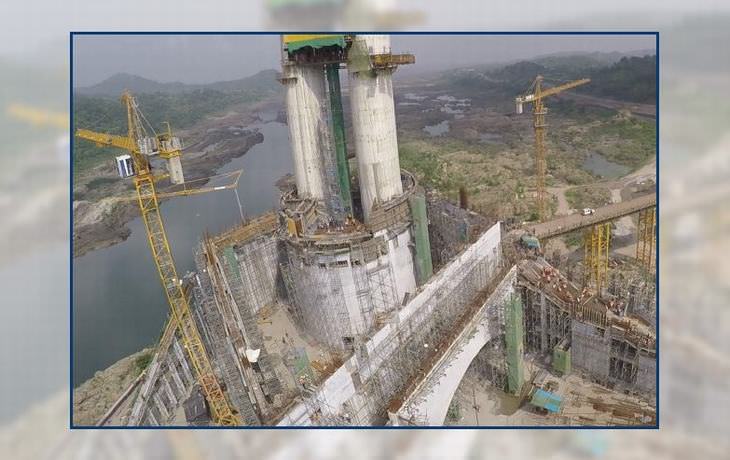 4. Together with its eye-watering height, it will also cost a monumental $460 million.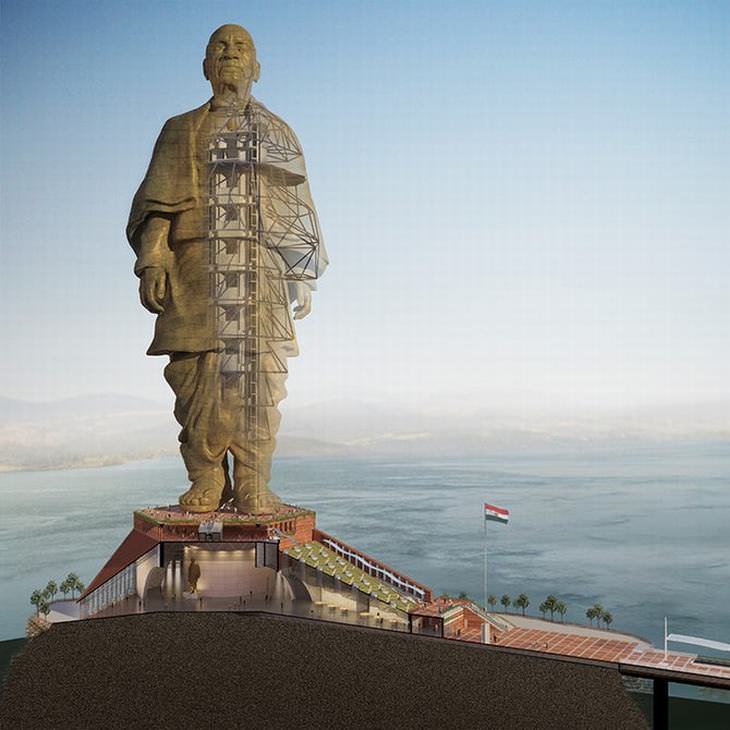 5. The Statue of Unity will stand on an island with a bridge that connects it to the mainland.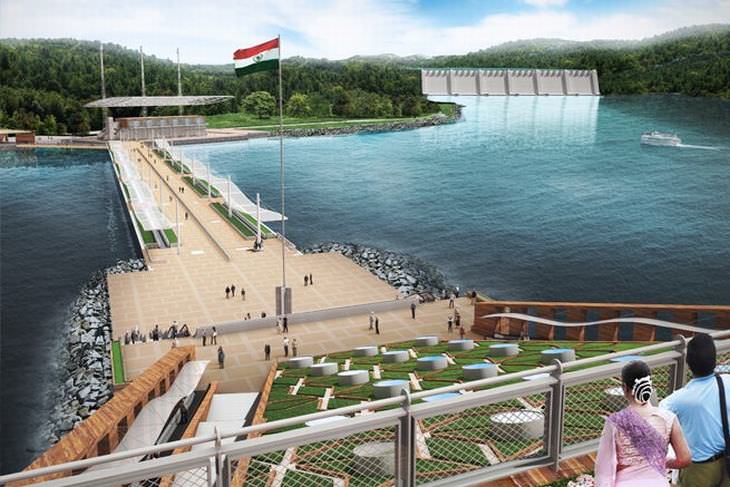 6. This is the first bronze panel being lifted into place.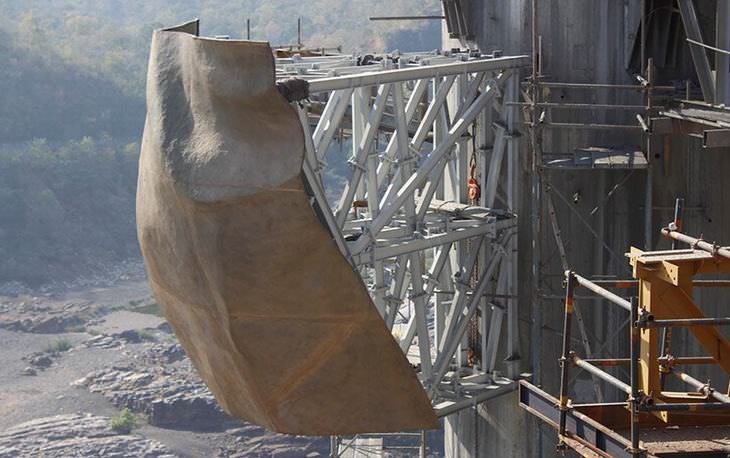 7. This is a bird's eye view of the statue's base from the top of one of its two huge supporting pillars.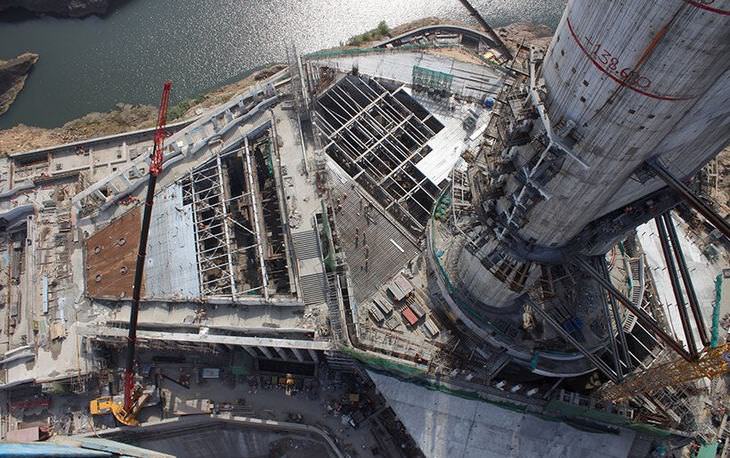 8. The statue will look like this once it's completed at the end of this year.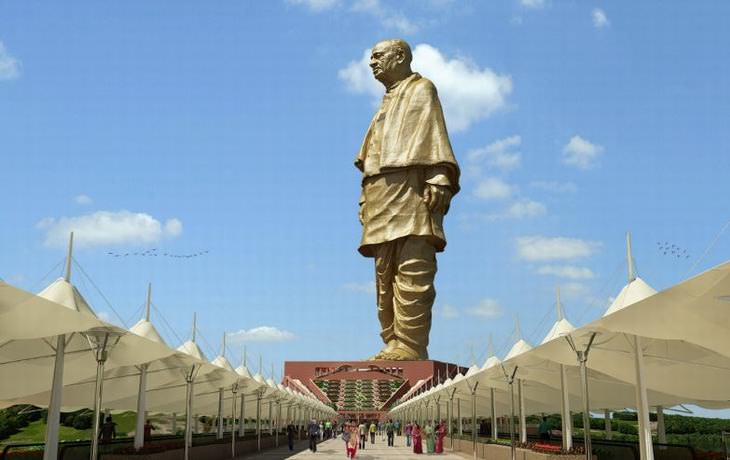 9. An early image shows the gargantuan construction effort that had to be undertaken.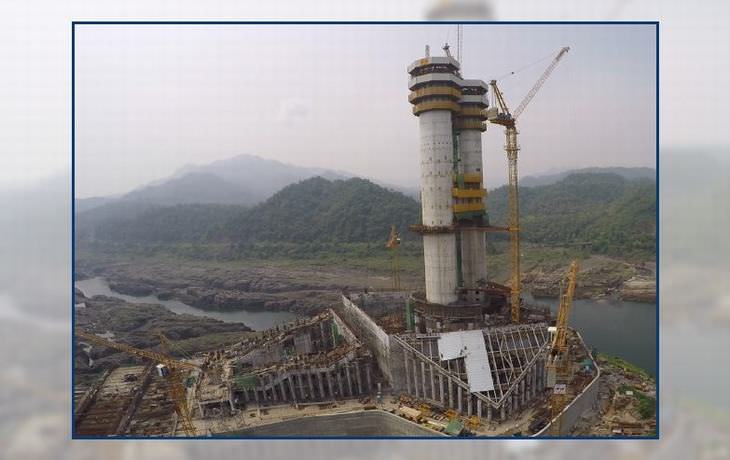 10. Here are the two massive concrete pillars that will support the completed statue.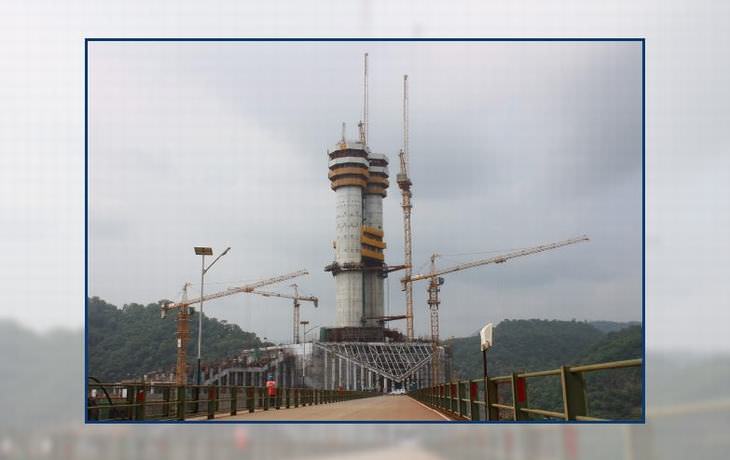 11. Another artist's impression of the completed statue.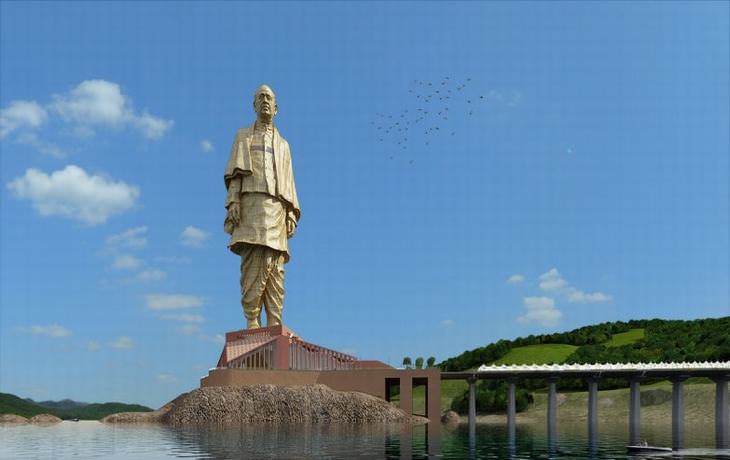 12. The infographic below shows just how large the Statue of Unity will be.