Home is where the heart is, but it's also where a load of potential dangers lurk as well. "If it ain't broke, don't fix it" is not a philosophy that you should live by when it comes to your home. Therefore, to keep you and your family safe, here are ten hidden dangers in your home that should never be ignored.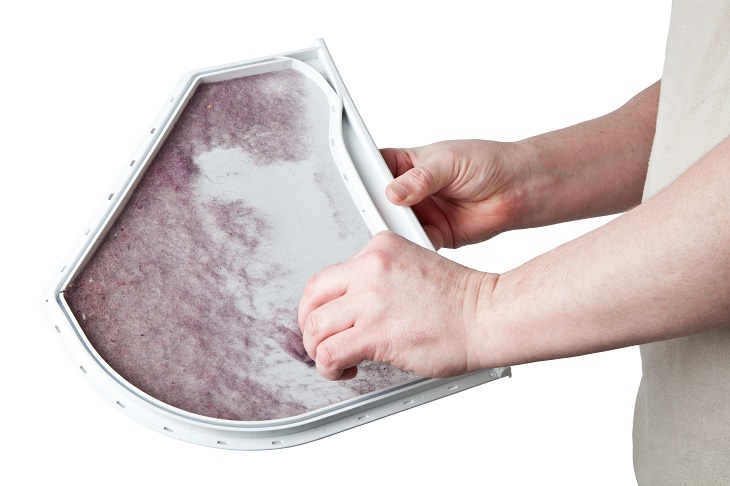 If it's taking longer than usual for your clothes to dry or if they are extremely hot after a drying cycle, you might have a build-up of lint – even if it's not visible in the lint screen. Lint is extremely flammable, so you should reduce the risk of your dryer catching on fire by removing the lint from the lint screen after every load and clean the dryer vent line once a year.
2. Flickering Lights
Flickering lights might seem ghostly, but it's probably just overloaded electrical circuits. Other signs include dimming lights, warm or discolored wall plates, blown fuses, or crackling and sizzling from receptacles. A mild shock from touching appliances or a burning smell from receptacle or wall switches should also be cause for alarm.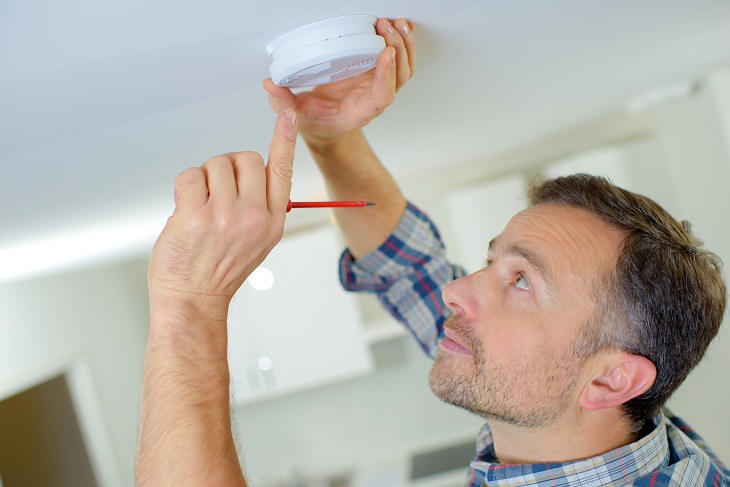 Yes, that beeping that wakes you up at 4 a.m. might be annoying, but don't just knock it off the ceiling and completely forget about it. The beeping is a sign that it needs to be fixed. It could be caused by a dead battery, dust, or some other malfunction. It's estimated that two-thirds of all home fire deaths are caused by faulty smoke alarms. Once or twice a year you should contact a qualified electrician to check that your home's smoke alarm system meets the latest building and electrical codes.
4. Cracks and Gaps
Gaps and cracks in hardwood floors, or cracks at the corner of door jambs and window frames are things you should look out for on a regular basis. Minor cracks should be monitored, but cracks over 1/8 to ¼ inches should be investigated by a professional. Uneven floors and doors that never shut right can be annoying, but if that unsettlement continues, then the structure of your house can be at risk.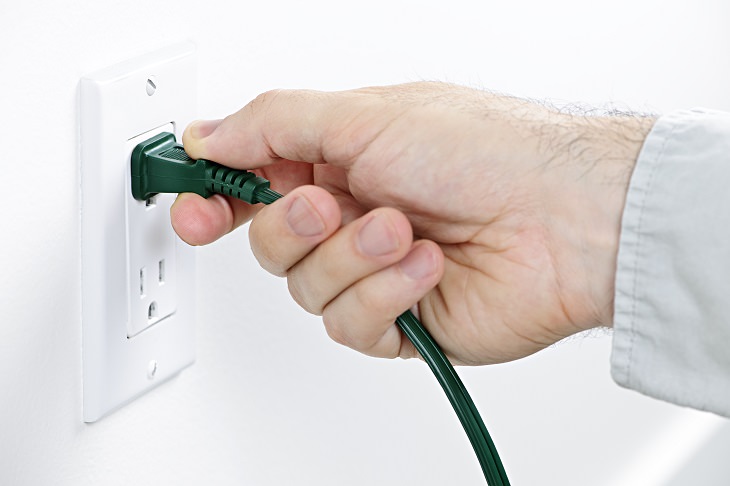 Do you live in an old house with 2-prong outlets in some rooms and updated 3-prong ones in others? Do you see mixed wire type, open junctions, or worn out wiring? In older houses where electrical wiring has been updated, it's very important to make sure that these changes were done appropriately by a professional. Substandard wiring can not only lead to blown circuits, but old or faulty wiring that is left intact can cause fires.
6. Up on a Roof
If you're able to do so, check out your roof with a ladder or take a look with some decent binoculars. The National Roofing Contractors Association recommends inspecting it twice a year – in spring and fall. You should look out for bumps or dips, discolored or broken shingles, and damaged gutters and attached drainage. The biggest thing that can happen are leaks. These can lead to structural issues as well as moisture-related issues in the home. You can replace missing shingles that flew off during a storm, but call a professional if you're not comfortable with working on the roof or if you find extensive damage.
7. Leaking Ducts and Flue Pipes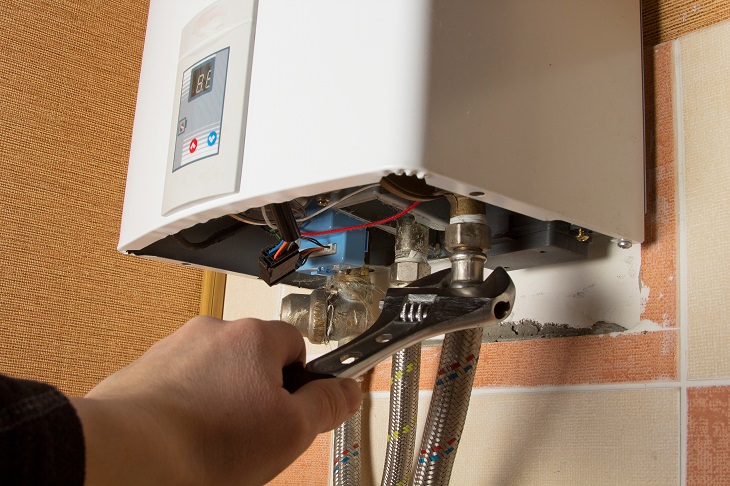 When it comes to furnaces or boilers, "if it ain't broke, don't fix it" is a common mentality. However, even if they're keeping you warm, you should definitely be checking them on a regular basis to look for clear warning signs that things could head south pretty quickly. One such clear sign is a yellow or jumpy pilot flame. Furthermore, you should also check for cracks, rusting and/or leaking flue pipes, as this is a big hazard for carbon monoxide.
8. Hard-to-Trace Leaks
Leaky pipes behind the wall, like in the tub and shower area, go unnoticed until a lot of damage has been done. Water damage can cause structural issues as well as mold. Signs that something is definitely amiss are blistering paint, warped walls, loose tiles, damaged wallpaper, a buckling or cracked floor, and mold or mildew on non-shower walls. Once you have leaks that appear in walls or start causing floor damage, it's time to call a pro.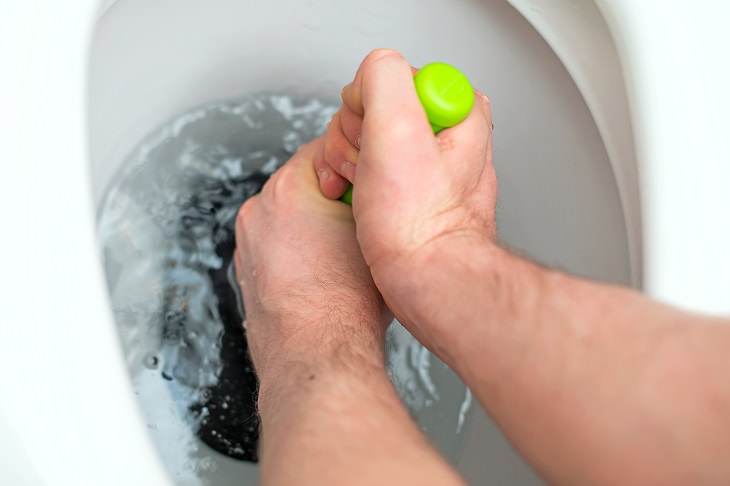 It's cute when a baby makes these noises, but it certainly isn't when a toilet is making these sounds. Built-up greases, large quantities of food in the garbage disposal, or using your toilet like a waste-basket all contribute to sewer system backup. The obvious signs of a sewer system blockage include gurgling, burping, and overflowing fixtures in tubs, toilets, and sink drains. This is something that a plunger won't be able to fix, so you'll need to call in a plumber as raw sewage is a serious health issue.
10. Subterranean Destroyers
Bubbling paint could be a sign of moisture build-up…or termites. Subterranean termites eat wood and process it into food. Termites make mud tubes because they have to keep their bodies moist. Signs of termites include mud tubes, shed wings that look like tiny fish scales, sagging floors, hollow or weak sounding wood, or wood that is damaged. It usually takes years of unnoticed termite activity to destroy a house, but they can certainly damage structural components, like the floor joists that support your house. You should call an exterminator if you think you might have a termite infestation.