We all hope that everyone who owns a car and drives it on a daily basis knows the rules of the road and how important things like car maintenance and road safety are. However, this field is so vast that even after decades of sitting behind the wheel, there are still many drivers, even experienced ones, who don't know all the little nuances and tricks that'll make their lives easier. Therefore, we recommend you look through the following 8 tips that can guarantee you a pleasant and safe trip and a quiet mind free from worries.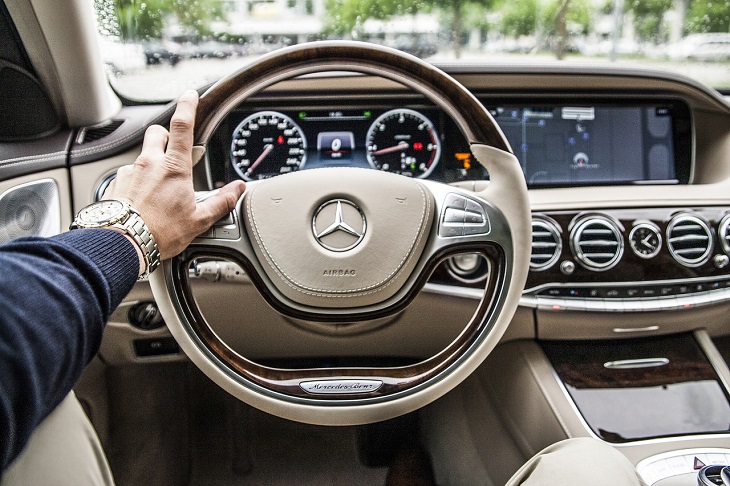 1. How to adjust your mirrors correctly
In order to minimize "dead areas" - those areas of the road that you can't see in your side mirrors while driving - you need to adjust the side mirrors so that you can't see your car in them at all, and your rearview mirror in a way that you'll see the back window in its entirety. When adjusting the mirrors, you must be seated in the driver's seat in your usual driving position.
To be sure you've adjusted them correctly, you can use the following method: Set your car a few meters in front of a car parked parallel to the sidewalk, reverse until you pass the parked car. All the way back you should see the parked car in the mirror until you pass it and you can see it through your peripheral vision – this is how to make sure that there are no "dead spots" in your mirrors.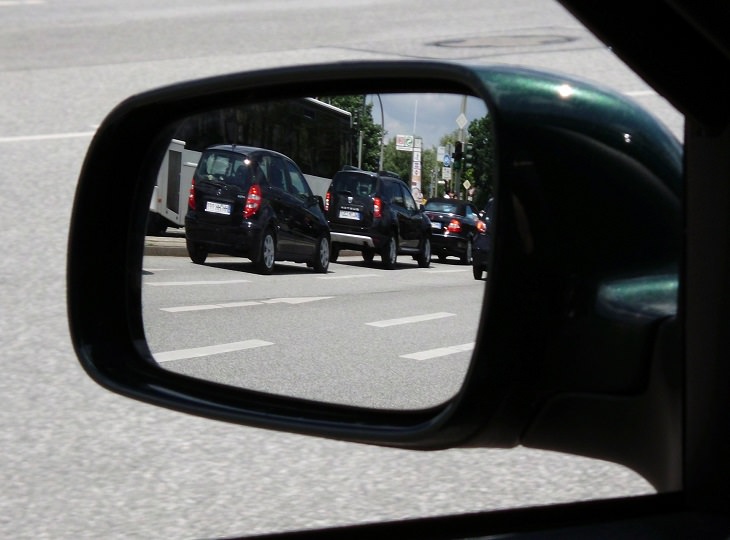 2. Learn to understand where your tires are
If you want to avoid wearing out your tires, driving onto all kinds of bumps on the road or scratching your rims as you park along the sidewalk, you must learn to feel where your wheels are on the road at all times.
To help you understand this and develop your sense of it, do something very simple: take an empty plastic bottle, crush it with your feet and put it on the street in front of your vehicle. Now go into your car, drive over the bottle, first with the left front wheel and then with the right wheel - open the window, notice the noise the bottle makes as soon as the car mounts, and slowly learn the exact position of your tires.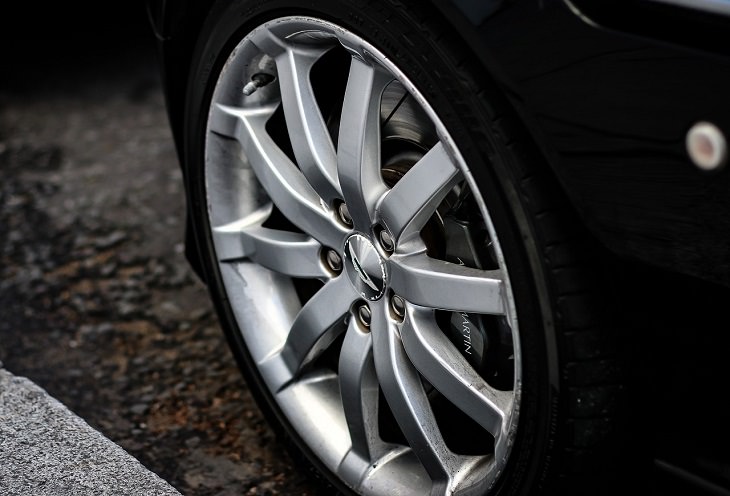 3. Use the side mirror and the windshield for parking
Parking isn't easy for everyone - but if you know the right parking methods with the car mirrors and the windshield, this will make it much easier. If you're parking in the parking lot where the parking is perpendicular, drive forward into the parking space until you see the curbstones directly under your side view mirror – this is how to make sure the space between your vehicle and the sidewalk is the smallest and also avoid scratching your bumper.
When parallel parking - which for the majority of us is a bit more complicated - stick a piece of colored tape in the center of the outside of your windshield. Stop once the tape matches the curb line.

4. Carefully drive through puddles and make sure to dry your brakes afterward
In the rainy winter months, huge puddles of water in the middle of the street and road are a common sight. Even before the smallest puddles, it's best that you slow down and go through them without maneuvering around them or accelerating. If you do accelerate there's a chance of water getting into your ignition and causing your car to stall. You may also start hydroplaning – when a car loses traction and starts sliding uncontrollably.
Even after you've passed through a large puddle, don't change your speed or turn off the vehicle before drying the brake pads. Put your car in park, press the gas and brake pedal several times, and the friction resulting from this action will generate heat which will cause the water to evaporate.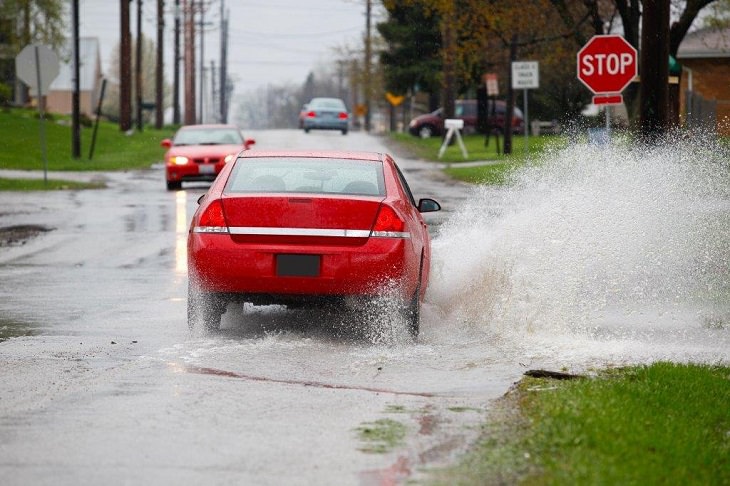 5. Notice the movements of taller vehicles ahead of you
This tip is not particularly technical, but it is connected to clear and simple street smarts: while driving and keeping your eyes on the road, it is important to note what is happening with the vehicle in front of you, but also keep notice of what the taller cars are doing.
Think of it this way: because these cars are taller, the drivers of these vehicles see the road more clearly than other drivers, so if you notice that they're switching lanes, for example, it could be a sign that they've spotted an accident up ahead or another car blocking a lane. So just keep your eyes on these cars.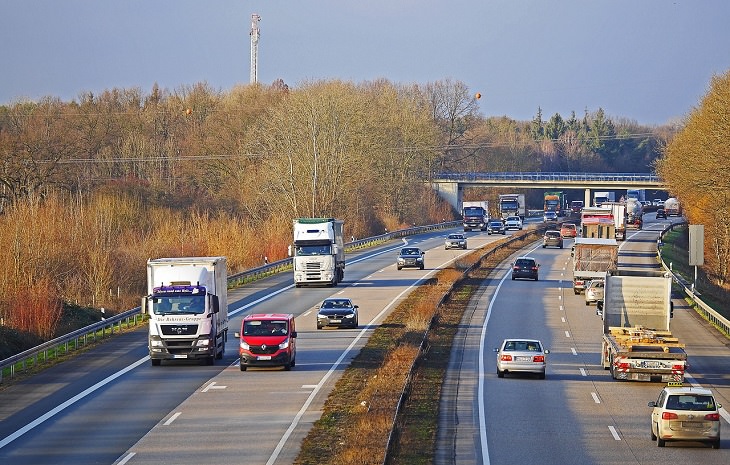 6. On cold days, help the car start by turning on the beamers
This tip is for cold days when temperatures - especially in the early morning hours - are particularly low and the engine has difficulties warming up, waking up and running. It is important to remember that on such days, if your car does not turn on the first time you try, it doesn't necessarily mean there is a problem or that your car battery is dead, so don't lose hope and try first to turn on your high beams, the radio or the turn signals. Let them work a little to warm up the battery and after a few minutes try starting the engine again.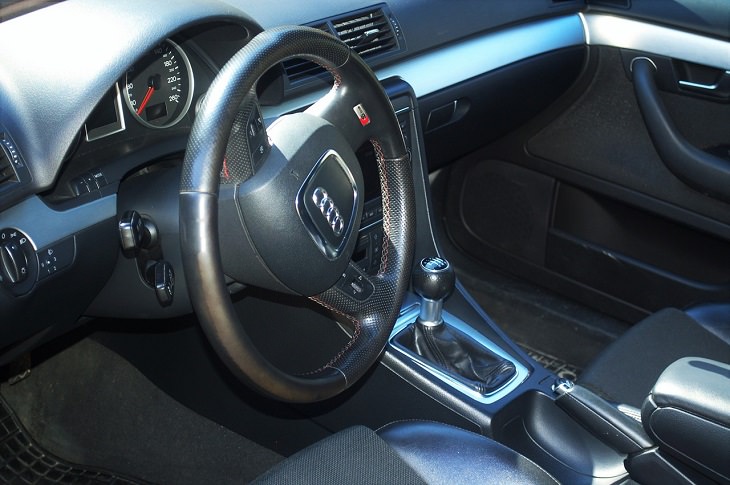 7. Avoid being blinded by moving the front mirror to "night mode"
Although this has been an option for many years, not all drivers know that the rearview mirror has two modes: day mode - its normal position, and night mode, which tilts the mirror down to help you avoid being blinded by the cars behind you. All you need to do to switch to night mode is pull the lever under the mirror.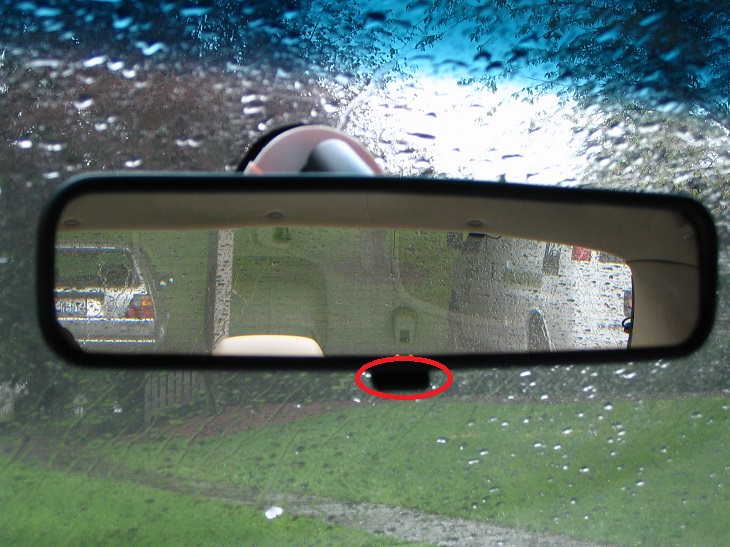 8. Don't turn your wheel before making a left turn
In this case, we mean a situation where you reach an intersection intending to turn left, and you start turning the wheel to the left before you even start the turn itself. Know that it can be a particularly dangerous position to put your car in because if another car hits you from behind you may be thrown into the next lane. Therefore, leave your wheel straight until you actually start to turn.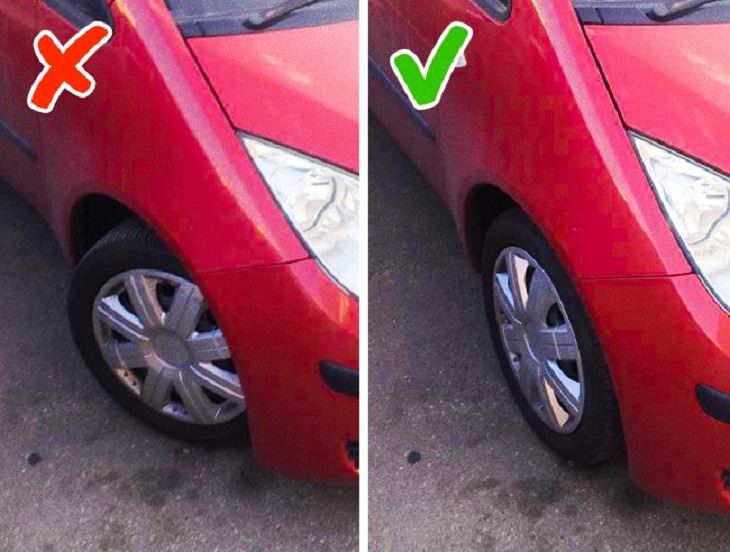 These little tips and along with your long experience on the road will improve your driving and quiet your mind. Share this guide with your fellow drivers so that they too can get to know these helpful tips.