1. RUF SCR 4.2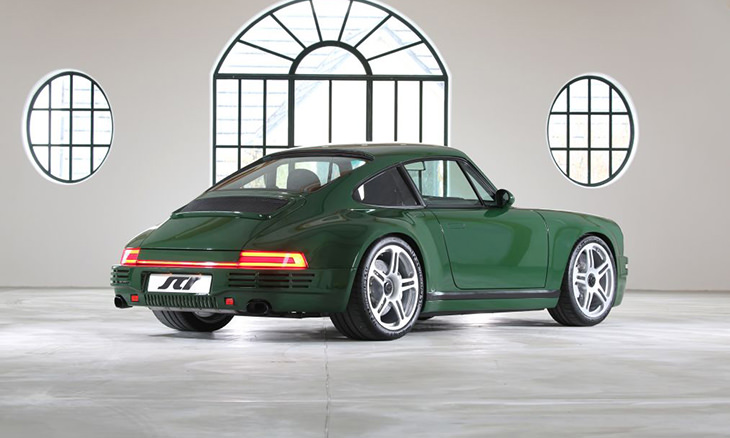 World-famous creator of bespoke Porsche clones, RUF, has combined the best of old and new in the form of its 2018-spec SCR. It looks very much like a 993-generation Porsche 911 from the 1990s, but that's where the similarities stop. The SCR is powered by a normally-aspirated 4.2-liter flat-6 engine built by Mezger, and its chassis is made out of carbon fiber and built completely in-house by RUF. The car's transmission is a six-speed manual driving the rear wheels only, with gearing that allows it to reach a 199 mph top speed.
2. Ferrari 488 Pista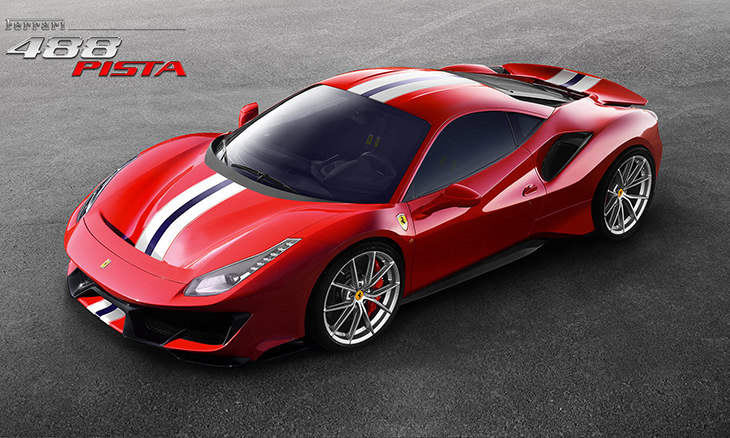 Just as the 458 Speciale slotted in as the hard-core version of the regular 458 into Ferrari's model line-up, the brand-new 488 Pista plays the same role in the current generation of V8 "baby" Ferrari. The new model sports a titanium exhaust, carbon intake plenum, Inconel exhaust manifolds and a lighter crank. The Pista, or "track" in Italian, is also faster than the standard 488, producing 50 more horsepower from its turbocharged engine. It's also 90 kilograms lighter. The upped power output and lighter weight mean that the Pista can reach 60 mph in 2.9 seconds, and keep on accelerating to 211 mph.
3. Lamborghini Huracan Performante Spyder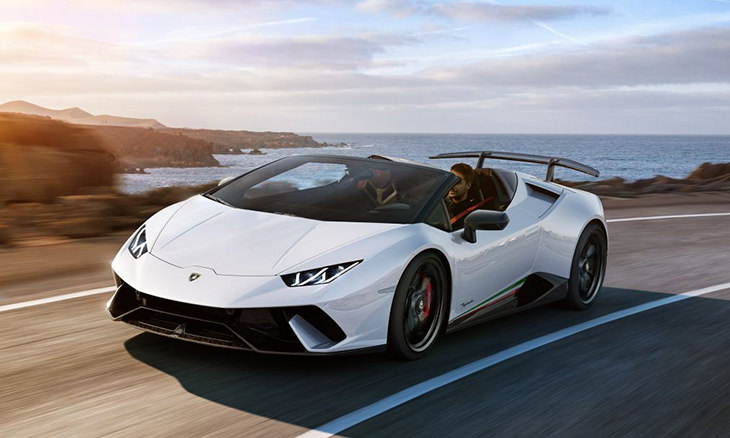 The hard-topped version of this car once held the Nurburgring lap record, and now lucky owners will get to experience the same mind-blowing levels of performance with the roof off. Inevitably, taking the roof off a car means that chassis reinforcement has to be added for it to retain its structural rigidity, meaning that the Spyder version of the Huracan Performante is 125 kg heavier. Nevertheless, the performance figures haven't been dented too much, with the Spyder being capable of reaching 60 mph in 3.1 seconds and 124 mph in 9.3 seconds.
4. Morgan Aero GT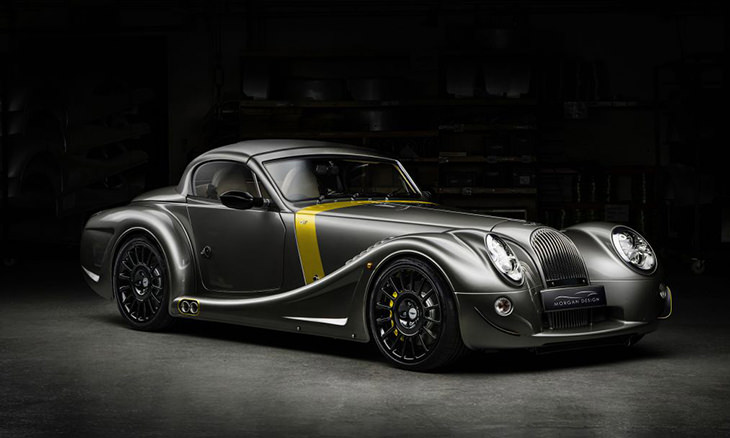 Morgan is a small British auto manufacturer that builds just 1,300 cars a year - all by hand. This is the most performance-oriented model that it has ever produced, and only eight of them will ever be built. The Aero GT's engine is a 4.8-liter V8 sourced from BMW, and each example will be built to a bespoke specification following owners' private consultation meetings with Morgan's head of design. The car's styling and aerodynamics are inspired by Morgan's 2009 GT3 race car.
5. BMW M8 Gran Coupe Concept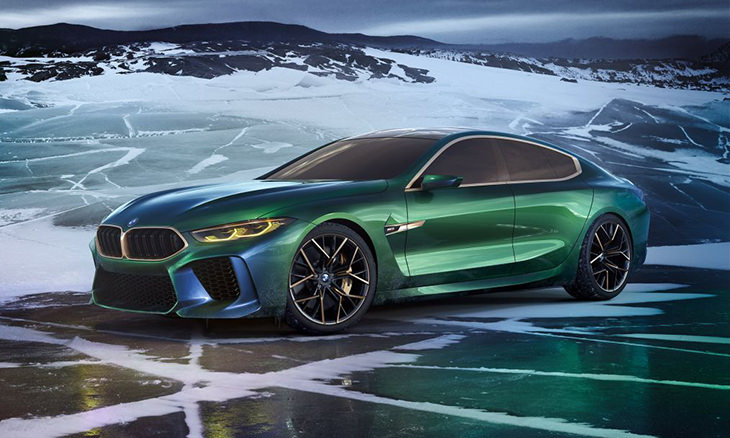 Although BMW is calling it a concept car, this is pretty much what you can expect the finished M8 Gran Coupe to look like. It features a roof line that's a little higher than the regular 8 Series Coupe, however, this is coupled with a low hood and big arches at the rear to give the car a "coke-bottle" look. It's rumored that the car will feature a 4.4-liter twin-turbocharged V8 capable of producing 600 horsepower, which will be mated to an eight-speed automatic gearbox.
6. Bugatti Chiron Sport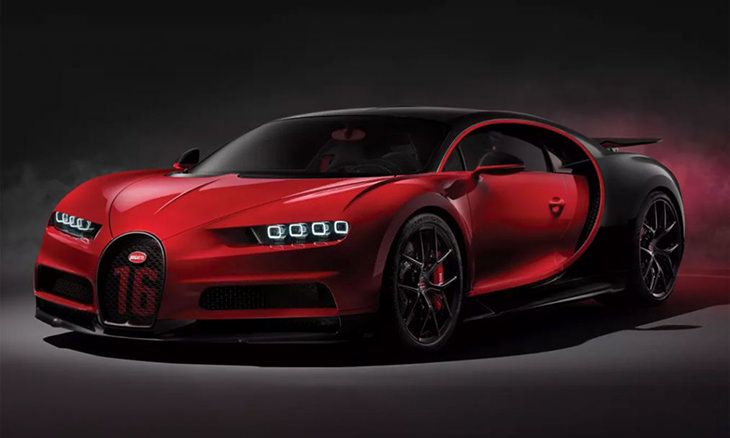 The auto industry is collectively waiting for the rumored 300 mph-capable Chiron Super Sport model, but for now, we all have to be content with this - the Chiron Sport. Its weight is slightly lower than the standard car's, and it has also gained a firmer suspension setup that can only be activated when the car is in "Handling" mode. The Chiron Sport's differential has also been tweaked so that it's able to better use its near 1500-horsepower power output as it powers out of corners.
7. MAT Lancia Stratos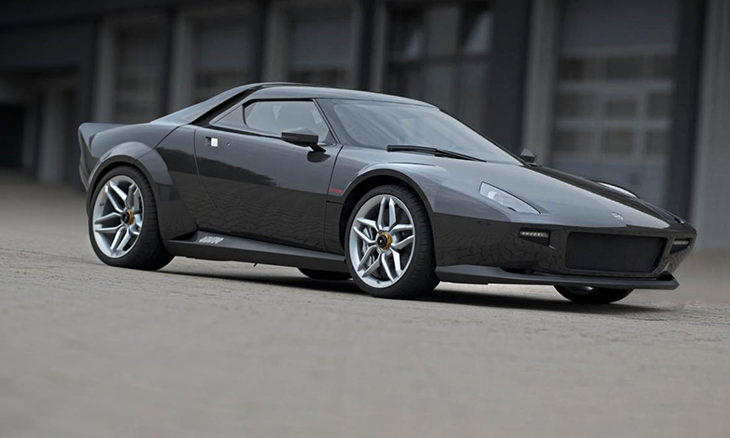 This car first broke cover in concept form about seven years ago, but the project was abandoned at the time after Ferrari stepped in and stopped the Pininfarina design house from building the proposed limited run of production cars. It's a modern reincarnation of the legendary Lancia Stratos rally car, and just 25 examples of the new model are scheduled to be built. It's believed that the MAT Stratos will source its major components from a Ferrari F430 Scuderia. In other words, the cars should feature a screaming 4.3-liter, naturally-aspirated V8 engine.
8. Italdesign Zerouno Duerta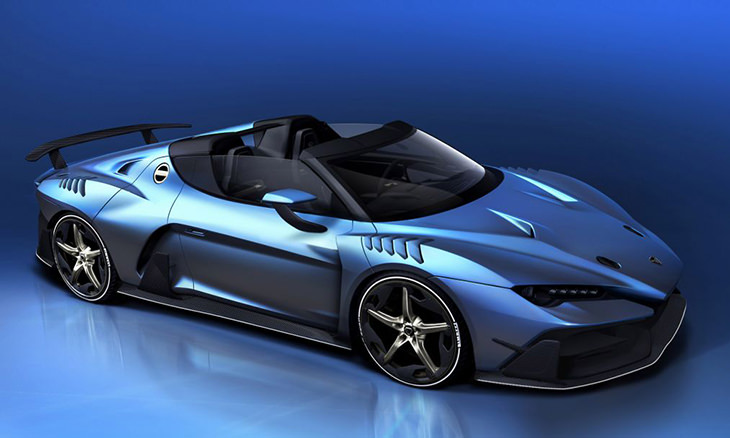 If you're in that small group of people that thinks a Ferrari 488 Spider is just a little too common, then you'll love Italdesign's Zerouno Duerta. It's essentially a Lamborghini underneath, with a 5.2-liter V10 and seven-speed dual-clutch gearbox that you'd find in a Lamborghini Huracan. It also features a Huracan's drive-train, meaning that power is delivered to all four wheels. This car will be the first in a line of coach-built cars that Italdesign will produce.
9. Toyota GR Supra Racing Concept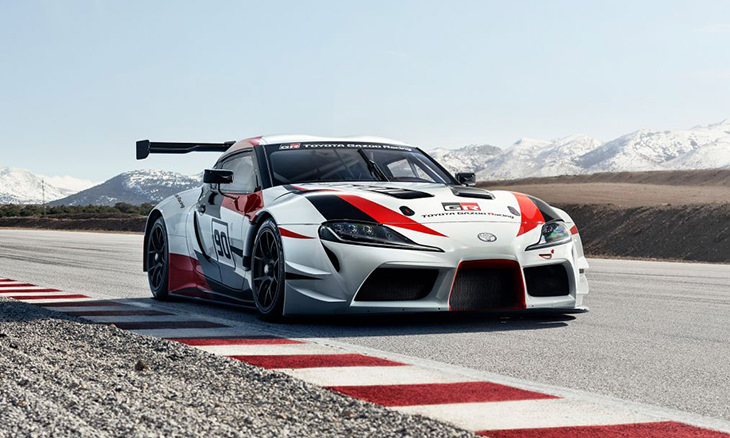 The eagerly-awaited fifth-generation Toyota Supra ebbs ever close to production, but Toyota has not yet shown us what the road car will look like. The clearest indication yet, however, has come from this concept car shown at Geneva, which hints at what a racing version of the car will look like. It's rumored that the road car powered by a six-cylinder engine producing 335 horsepower, and will be capable of reach 60 mph in just 3.8 seconds. The new Supra is being developed in conjunction with BMW, which will use the same platform for its upcoming Z4 model.
10. Mercedes AMG GT four-door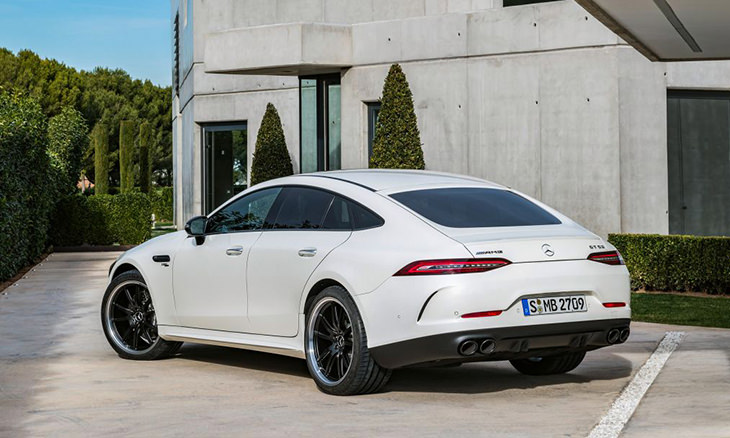 The long-awaited Mercedes AMG GT four-door will sit alongside the two-seat GT in AMG's line-up, and will go head-to-head with the likes of Porsche Panamera. A couple of neat touches are frameless doors and a wide TFT display in the interior that stretches all the way from the driver's instrument panel to the middle of the dashboard. A rang of power plants will also be available in the form of two twin-turbocharged 4.0-liter V8s, and a hybrid-assisted 3.0-liter turbocharged inline six-cylinder.