This adorable feline can be forgiven for being two-faced as her perfectly split facial fur, which is believed to have different DNA on each side, is not something that she has any control over.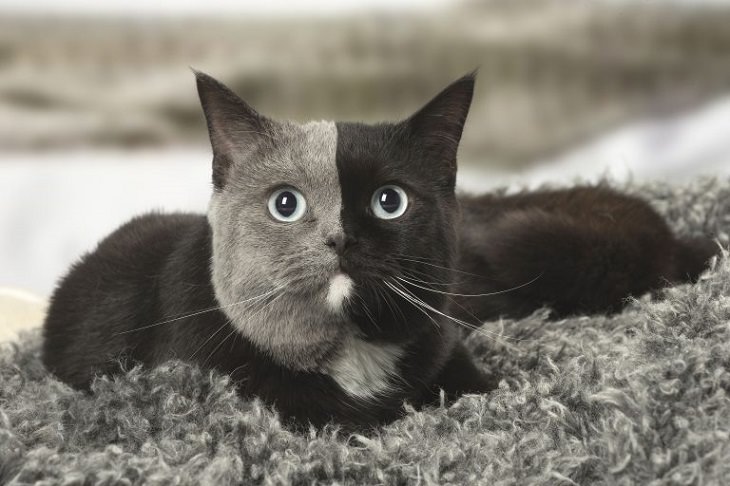 As you can see, she has a light grey and black face separated down the center with an almost flawless line.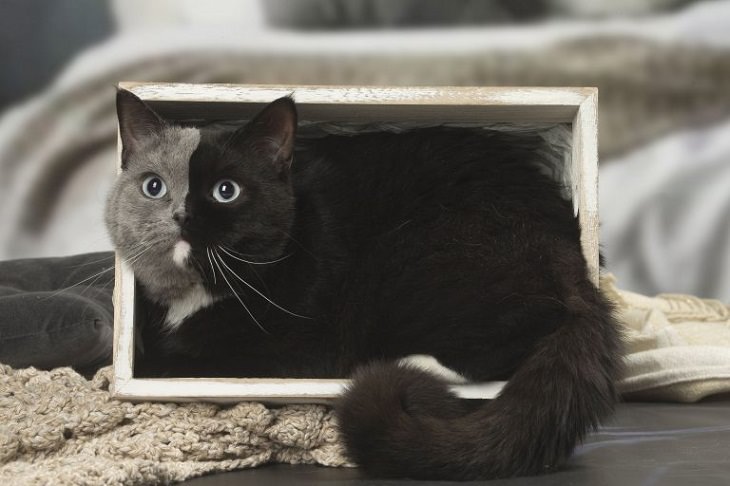 These unique markings are very rare and are thought to be the result of two embryos fusing together. In other words, the emergence of two non-identical twins.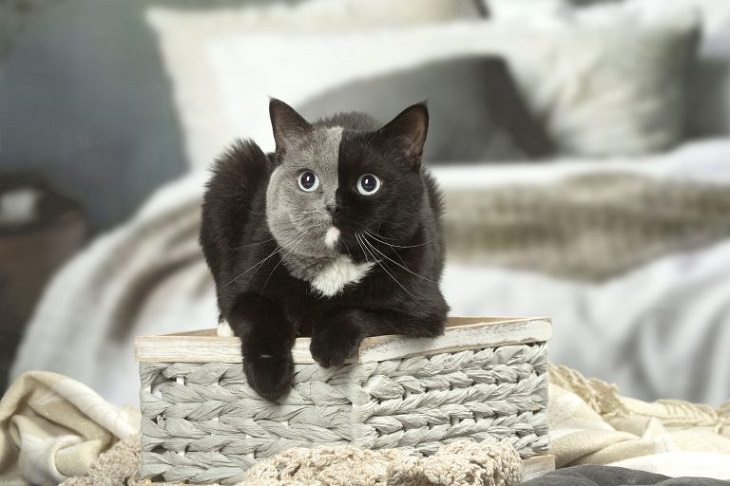 Felines that have this mysterious look are known as chimera cats since a chimera, in ancient mythology, is a creature that is made up of different animals.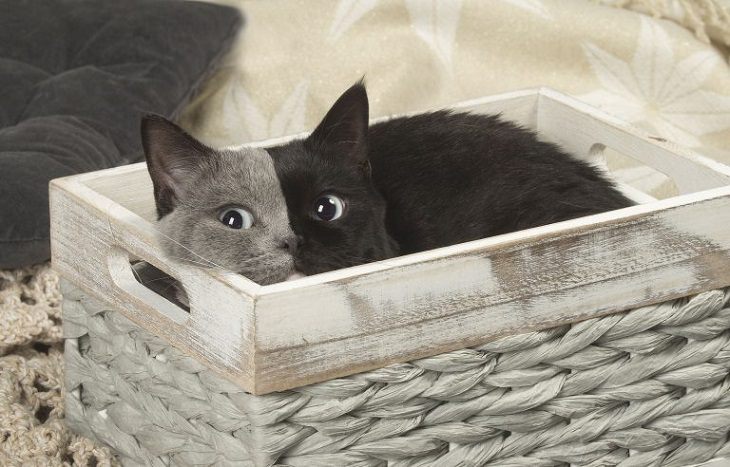 This special moggy was photographed at her home in France by animal photographer, Jean-Michel Labat.

Source: storytrender
Images: depositphotos