After all the artificial redness of Valentine's Day began to subside, I decided to turn my attention to the reds that exist in the natural world. From bird feathers, to rock formations and even the blood that flows through our veins, here are the reddest things in nature:
1. Red feathers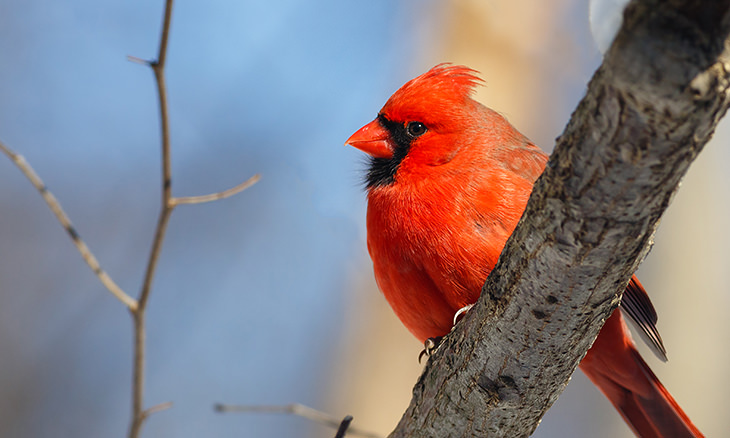 The male northern cardinal, which can primarily be found in Canada, gets its unique coloring from a diet of certain seeds, leaves, and fruit that contain carotenoids. These pigments are then transformed into red ketocarotenoid pigments by the enzymes in their stomachs.
2. Blood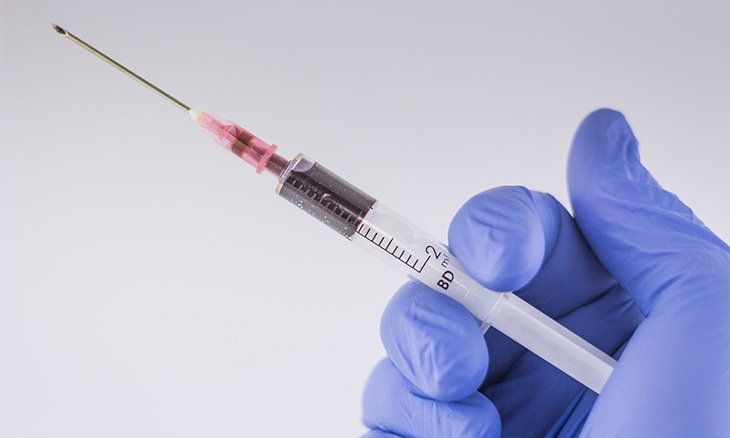 Blood gets its red color from a protein called hemoglobin, which can hold iron and oxygen molecules together, giving it its reddish appearance. More specifically, it looks red because of how the chemical bonds between the iron and the oxygen reflect light.
3. Cinnabar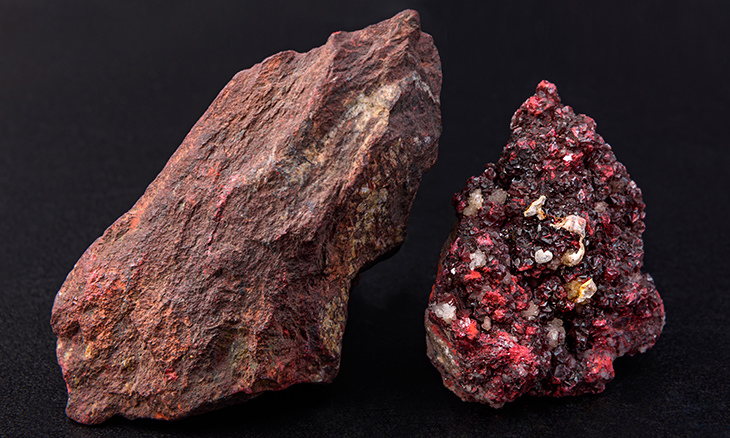 Cinnabar, also known as vermilion or mercury sulfide, is a naturally red ore that contains mercury. Cave painters of the Paleolithic period used it to decorate caves in Spain and France about 30,000 years ago.
4. Cochineal insect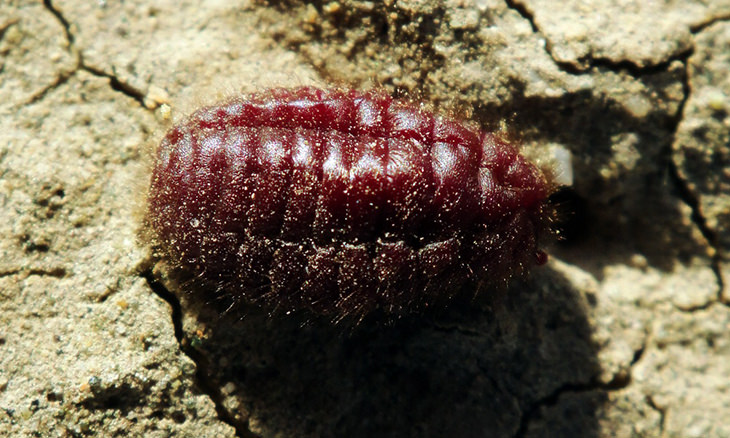 This insect, which is found in the southwestern United States and South America, is actually used as a red dye in all kinds of foods. Starbucks, the global coffee chain, actually used cochineal insects to redden its Strawberries & Crème Frappuccino, Strawberry Banana Smoothie and some of its desserts. It stopped doing so in 2012 after an outcry from vegetarians and vegans.
5. Flowers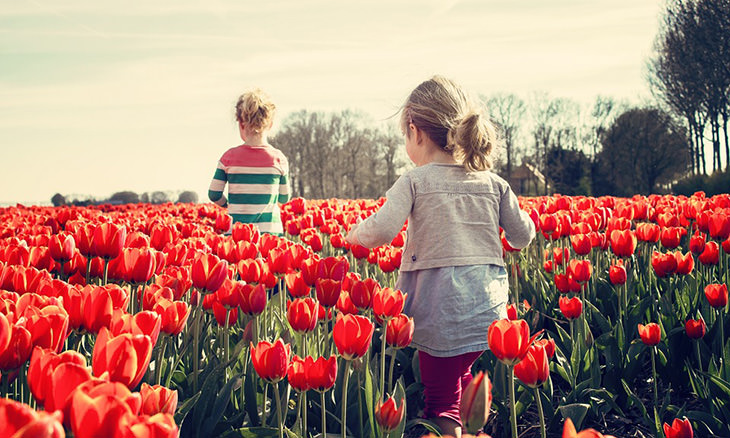 There are plenty more types of red flower in the world than just roses. Think of poppies, tulips, petunias, and zinnias, which get their red hue from pigments called anthocyanins. In fact, red, purple or blue plants have higher concentrations of anthocyanins than chlorophyll, hence their colors.
6. Foods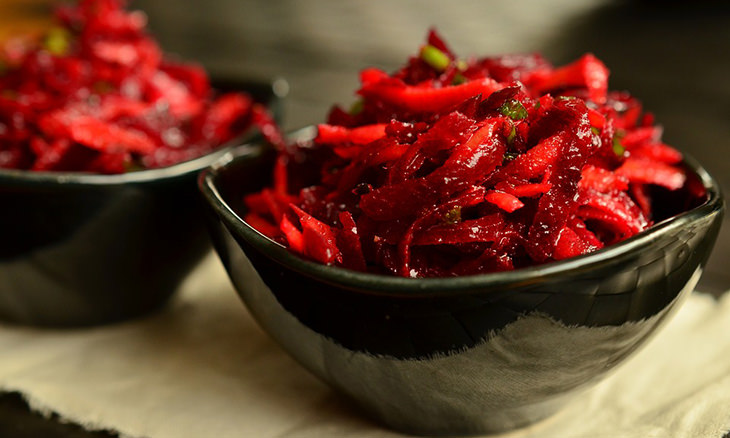 Beets, strawberries, radishes, kidney beans, apples, watermelon, red onions, pomegranates, and tomatoes are but a few of the red foods out there. After the fury surrounding the cochineal insect and Starbucks, the coffee chain is now using lycopene, a tomato-based dye, to add color to its drinks and cakes.
7. Red maples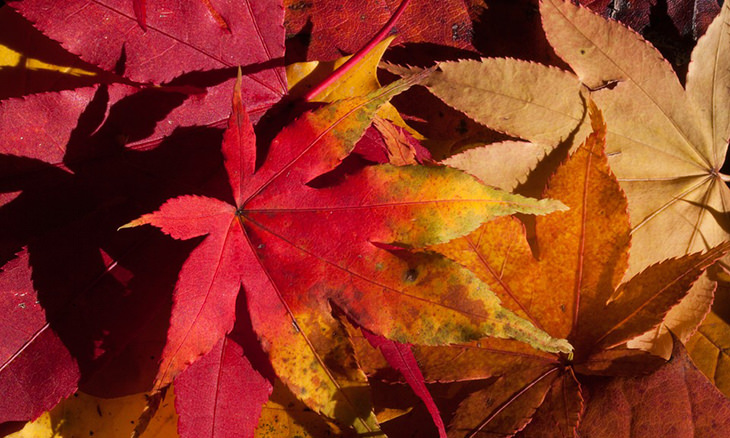 The same pigment that makes flowers red is also behind red leaves. During the fall, trees start to produce anthocyanins in order to protect their leaves from the cold. However, this is a process where nature always wins out, because the red leaves end up falling to the ground anyway. It's one of science's biggest mysteries as to why trees spend so much of their energy making anthocyanins for the leaves to then die.
8. Red tides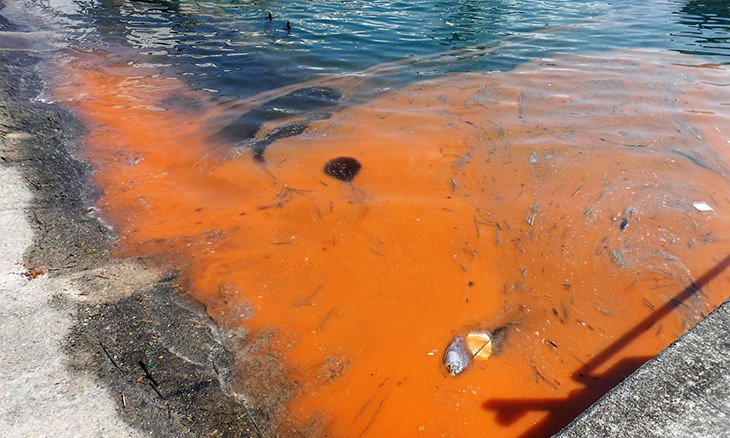 When ocean algae bloom in very large quantities, it can change the color of the water to red. If the water at your local beach is red, you shouldn't go in the water, because the algae release toxins into the water that affect both swimmers and marine life.
9. Redheads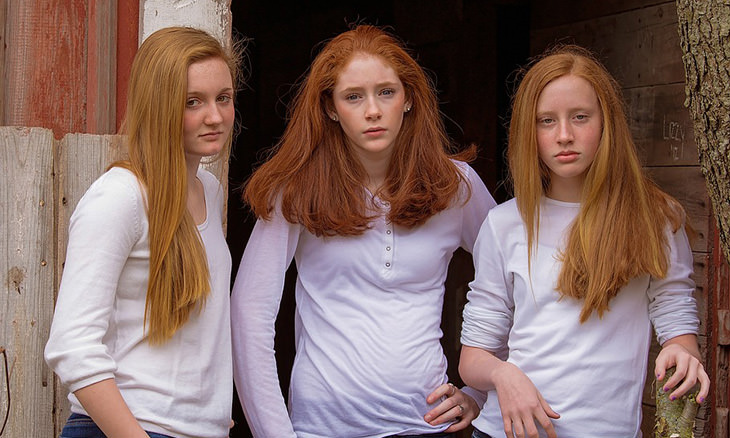 Red hair is caused by three common variants of a gene labeled MC1R, but seeing as it's a recessive gene, it requires both parents to carry it for a child to be born with red hair. Some Neanderthals, the closest extinct relatives to modern humans, also had red hair, but the gene that allowed for red hair in them was different.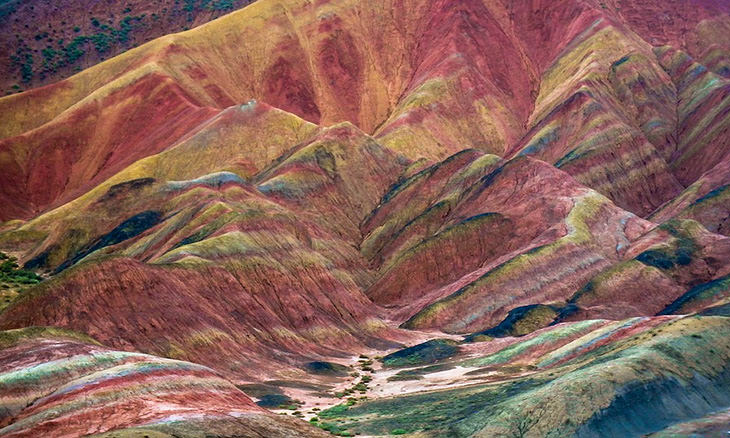 If you see a really red rock formation, it's because of the rocks' high iron content that bonds with other elements, such as oxygen, to form minerals that have a red, rusty hue. Think of the Grand Canyon or Arizona's Vermilion Cliffs, as well as the mountains in China's Zhangye National Geopark.