If you own a car that cost you $100,000 to buy, then there's no denying that it was an expensive purchase, however, the cars that you're about to see below are simply on another planet in terms of how much they cost when they were new. In fairness, they are some of the finest (and fastest) vehicles ever produced, but that doesn't take away anything from their eye-watering price-tags. Here are the 12 most expensive cars ever sold new:
12. Lamborghini Sesto Elemento - $2.2 million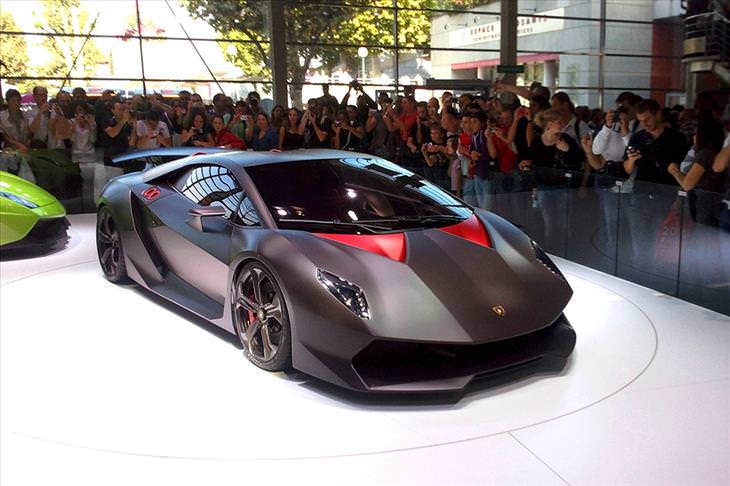 Only 20 of these were ever made, and what's more is that they can be only driven on the track. The Sesto Elemento name, which translates to Sixth Element in English, is a reference to the extensive use of carbon fiber throughout its design. Weighing in at just 2,200 lbs and with a 562-horsepower V10 lurking in the depths of the engine bay, the Sesto Elemento still boasts the highest power-to-weight ratio of any production Lamborghini produced to date.
11. Ferrari F60 America - $2.5 million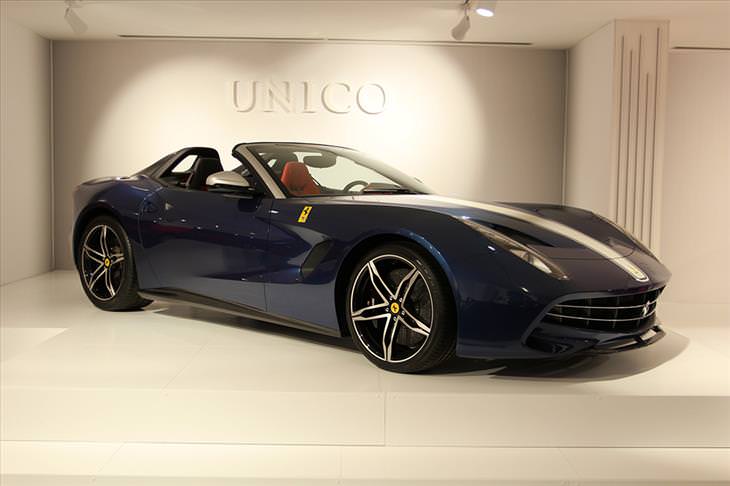 There are only 10 F60 Americas in the whole world, and the design is based on the production F12 Berlinetta (or coupe in English). This model is essentially a roadster version of the F12, complete with a silly fabric roof that will blow off if you take the F60 over 80 mph. If you want to reach its 211 mph top speed, you'll have to leave the roof off (and end up with very messy hair). Ferrari made this car to celebrate 60 years of selling cars to the American market.
10. Pagani Huayra BC - $2.6 million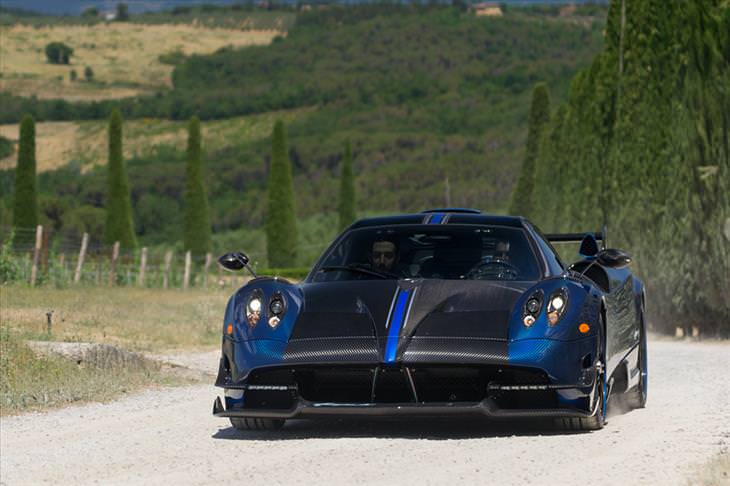 The BC is a track-focused version of the already-insane Pagani Huayra. It's stripped out, lightweight and has no less than 750 horsepower to push around a mere 2,685 lbs. Just 20 of them were made, and all were sold out instantly. Some of the goodies that feature over the standard Huayra include suspension made from aeronautical-grade aluminum, and a titanium exhaust system.
9. Bugatti Chiron - $2.9 million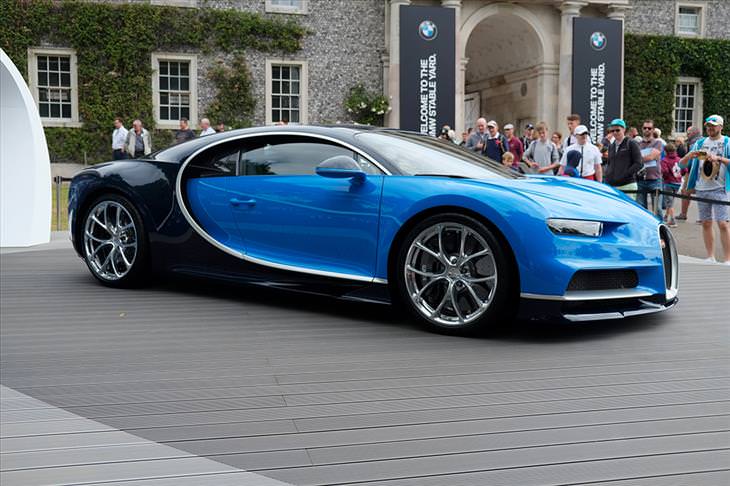 Behold - the fastest production car in the world. The Bugatti Chiron is capable of reaching an eye-watering 261 mph top speed, has an 8.0-liter, 16-cylinder engine, and no less than 10 radiators to keep everything from overheating and rapidly catching fire. The 4,400 lb hypercar can accelerate from standstill to 250 mph in 32.6 seconds.
8. Ferrari Pininfarina Sergio - $3 million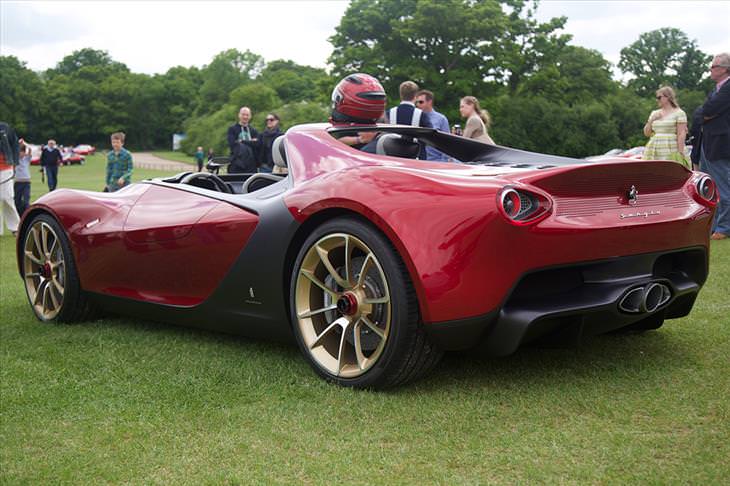 This radical car started out life as a concept car, but Ferrari decided to build and sell six of them to customers that it cherry-picked itself. It's loosely based on a production Ferrari 458 Spider, and it was built in homage to Sergio Pininfarina, the legendary Italian designer who passed away in 2012 after penning many of Ferrari's most famous designs.
7. Aston Martin Valkyrie - $3.2 million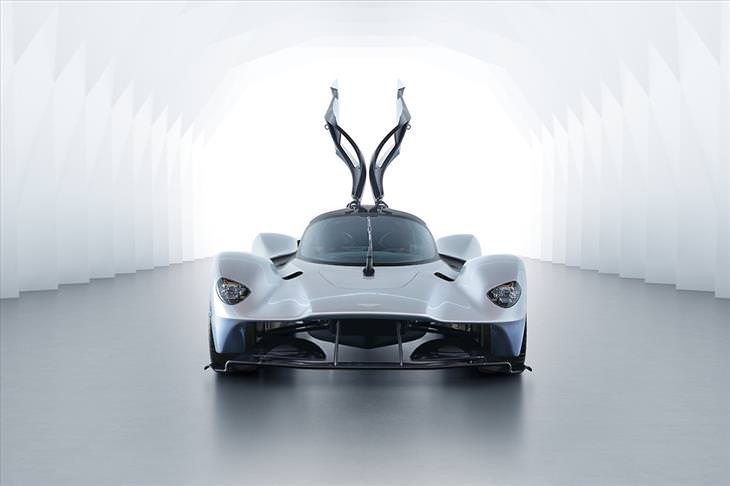 Developed in conjunction with the Red Bull Racing Formula 1 team, the Valkyrie was conceived in order to give lucky owners the closest sensation they can possibly get to driving a Formula 1 car on a public road. It does away with door mirrors for aerodynamic reasons, and instead uses side-mounted cameras for added driver visibility. The driving position is also reclined to the point of lying down, just as Formula 1 drivers sit in their racing cars.
6. W Motors Lykan Hypersport - $3.4 million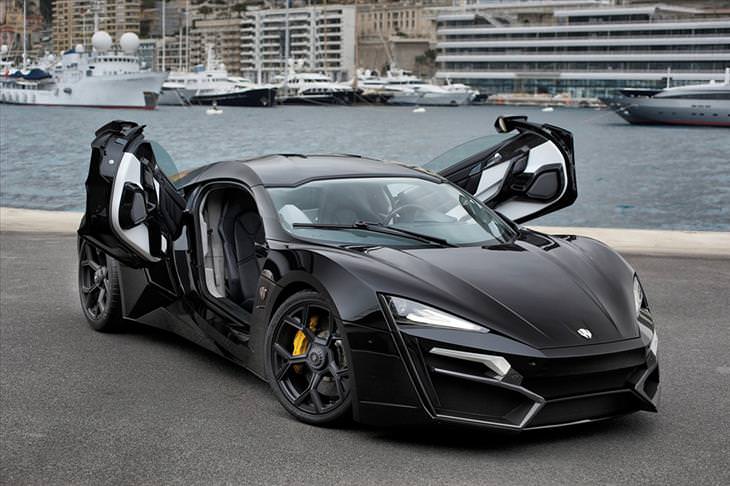 The very first Arabian supercar features doors that are hinged at the back rather than at the front, as well as headlights that are encrusted with real diamonds. Just seven of them were ever built, and one of them can be seen crashing between two Emirati skyscrapers in one of the Fast and the Furious movies. Its twin-turbocharged flat-6 engine is capable of propelling it to speeds in excess of 240 mph.
5. Bugatti Veyron Mansory Vivere - $3.4 million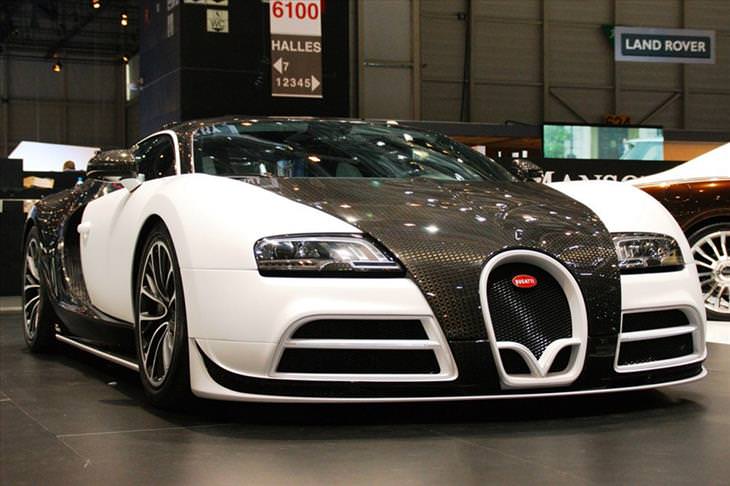 The predecessor to the Bugatti Chiron that you saw further up in this list is the Bugatti Veyron, but the Veyron you're looking at is no ordinary one. It's just one of two in the world that were given to German tuning house, Mansory, for an extensive makeover. The company added carbon fiber weave to the bodywork, replaced the standard wheels with custom, forged items, redesigned the front and rear bumpers and completely revamped the interior.
4. McLaren P1 LM - $4.1 million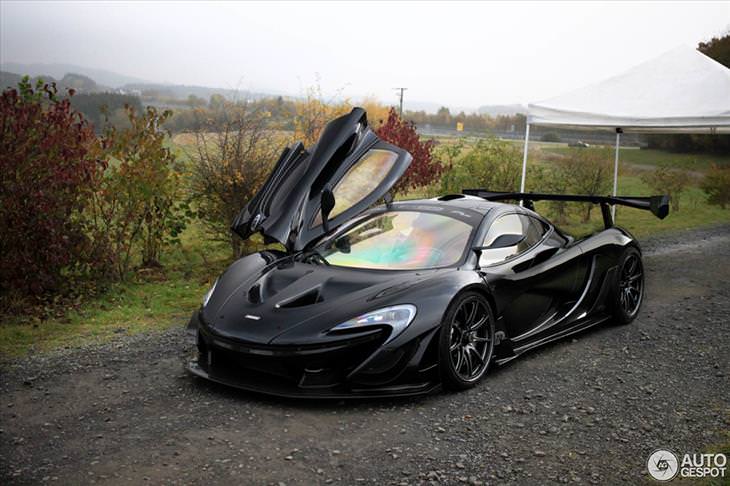 McLaren's P1 LM is a road-going version of the track-only P1 GTR, and just six of them were ever built. This car holds the lap record at the Nurburgring, the world's toughest racing circuit, and features various modifications to make it lighter and faster than the standard P1. It's truly fearsome proposition to drive one of these on the road, and they really need a solid pair of hands behind the wheel to prevent any mishaps.
3. Lamborghini Veneno Roadster - $4.5 million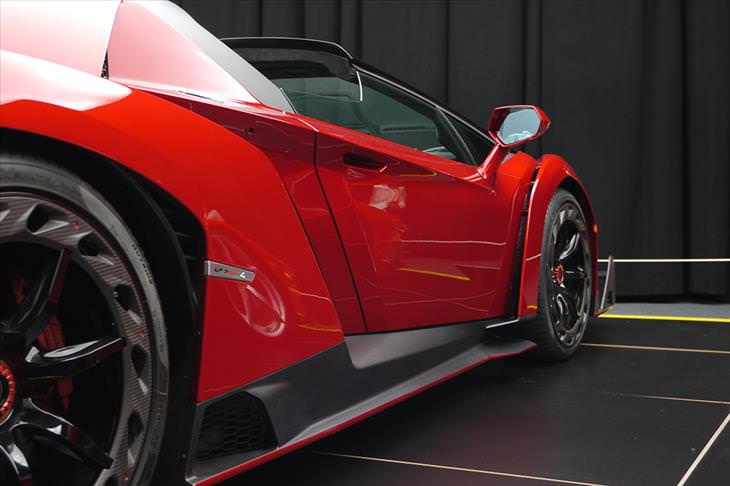 Based on the Lamborghini Aventador, just nine Lamborghini Veneno Roadsters were ever made. They're instantly recognizable thanks to their utterly outrageous bodywork and gigantic carbon fiber wheels, but they're far from being all show and no go - there's a 6.5-liter V12 that sits right behind the driver, which produces a whopping 740 horsepower. The car will reach 221 mph with the roof off - hold on to your hat!
2. Koenigsegg CCXR Trevita - $4.8 million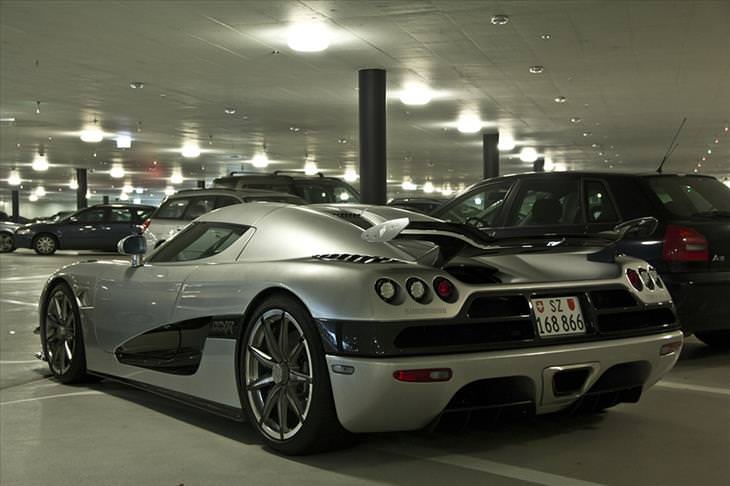 Floyd Mayweather, the famous boxer, owns one of only two Koenigsegg CCXR Trevitas in existence. The 1,018 horsepower Swedish supercar costs as much as it does due to its custom carbon fiber bodywork, that was woven in a certain way to make it appear as if millions of diamonds are sparkling on its surface when lights reflects off it.
1. Maybach Exelero - $8 million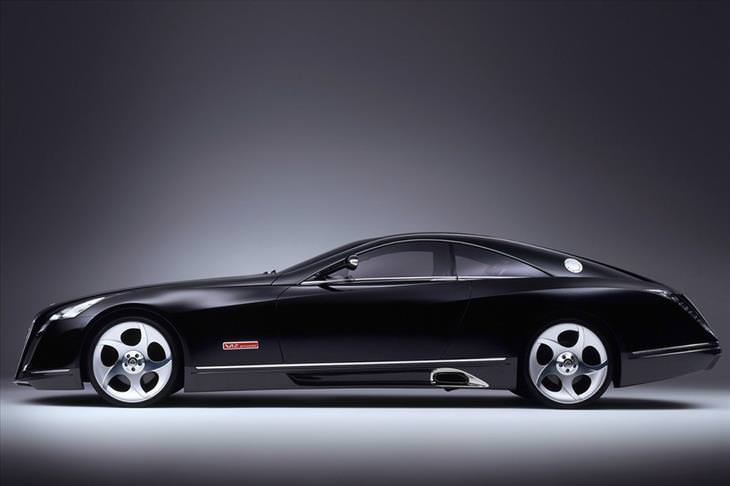 Maybach is a name usually associated with the most exclusive Mercedes-Benz models of all, however, this unique vehicle is entirely its own creation. The Exelero sits on 23-inch wheels, is powered by a twin-turbocharged, 5.9-liter V12 engine and can reach a top speed of 218 mph. In popular culture, it was featured in one of rapper Jay-Z's music videos. Although it was once rumored to have changed hands for $8 million, that report has never been accurately verified, and it's not known who owns the car today.